Zev's Favorite Low-FODMAP Sweet & Sour Chicken with Dipping Sauce; Gluten-free, Dairy-free
December 21, 2017
Printer Friendly Version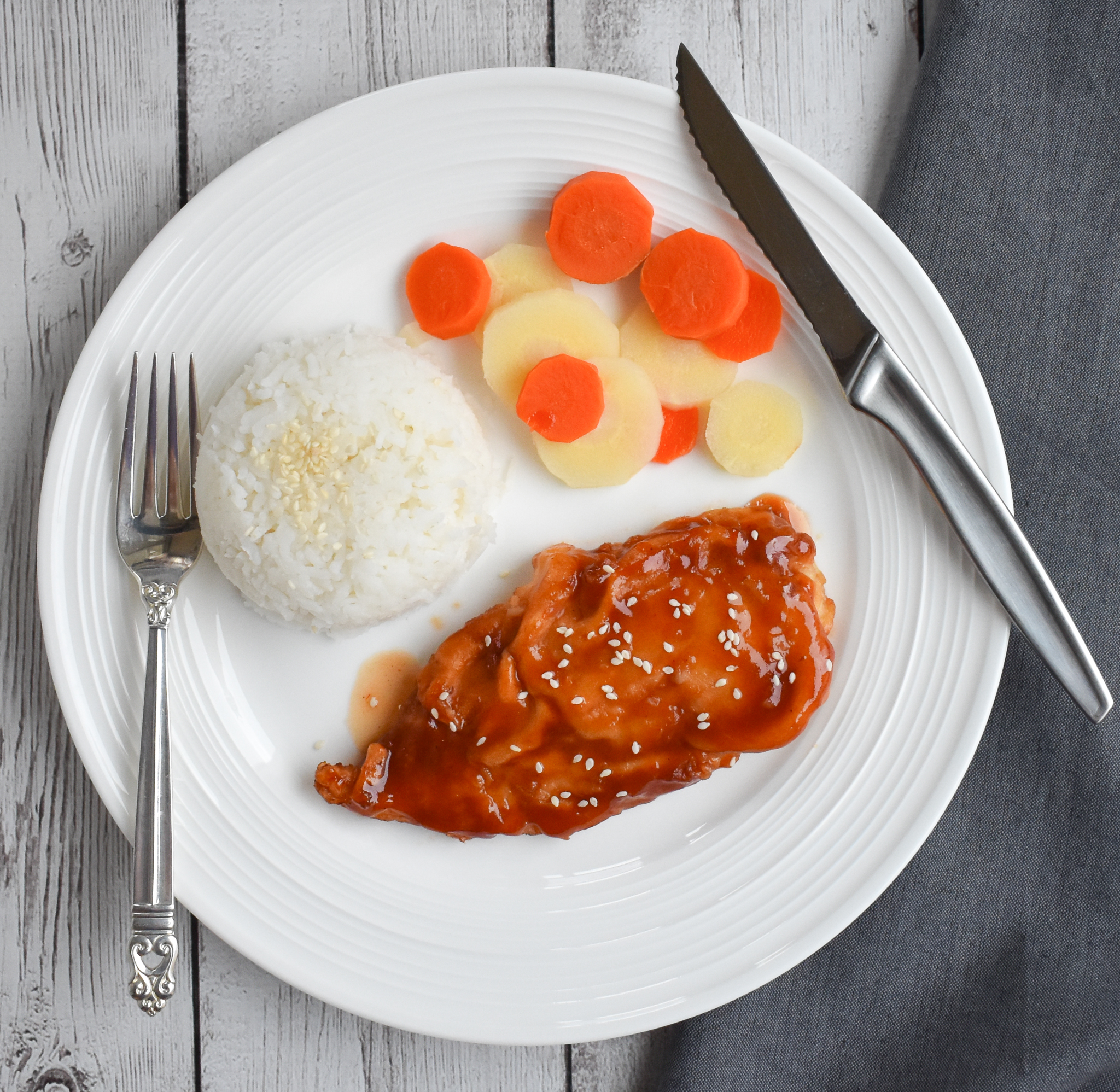 This low-FODMAP Sweet and Sour Chinese Chicken recipe is my youngest son's favorite.  It is crispy, sweet and tangy and so delicious.
I make this in batches and store the chicken pieces in the freezer, so this low-FODMAP Sweet and Sour Chicken dinner is always ready to go.  Plus, the low-FODMAP Sweet and Sour Sauce is enough to use over several meals.  I keep low-FODMAP Sweet and Sour Sauce in a jar in the refrigerator and drizzle it over my favorite rice and vegetables. It is so good.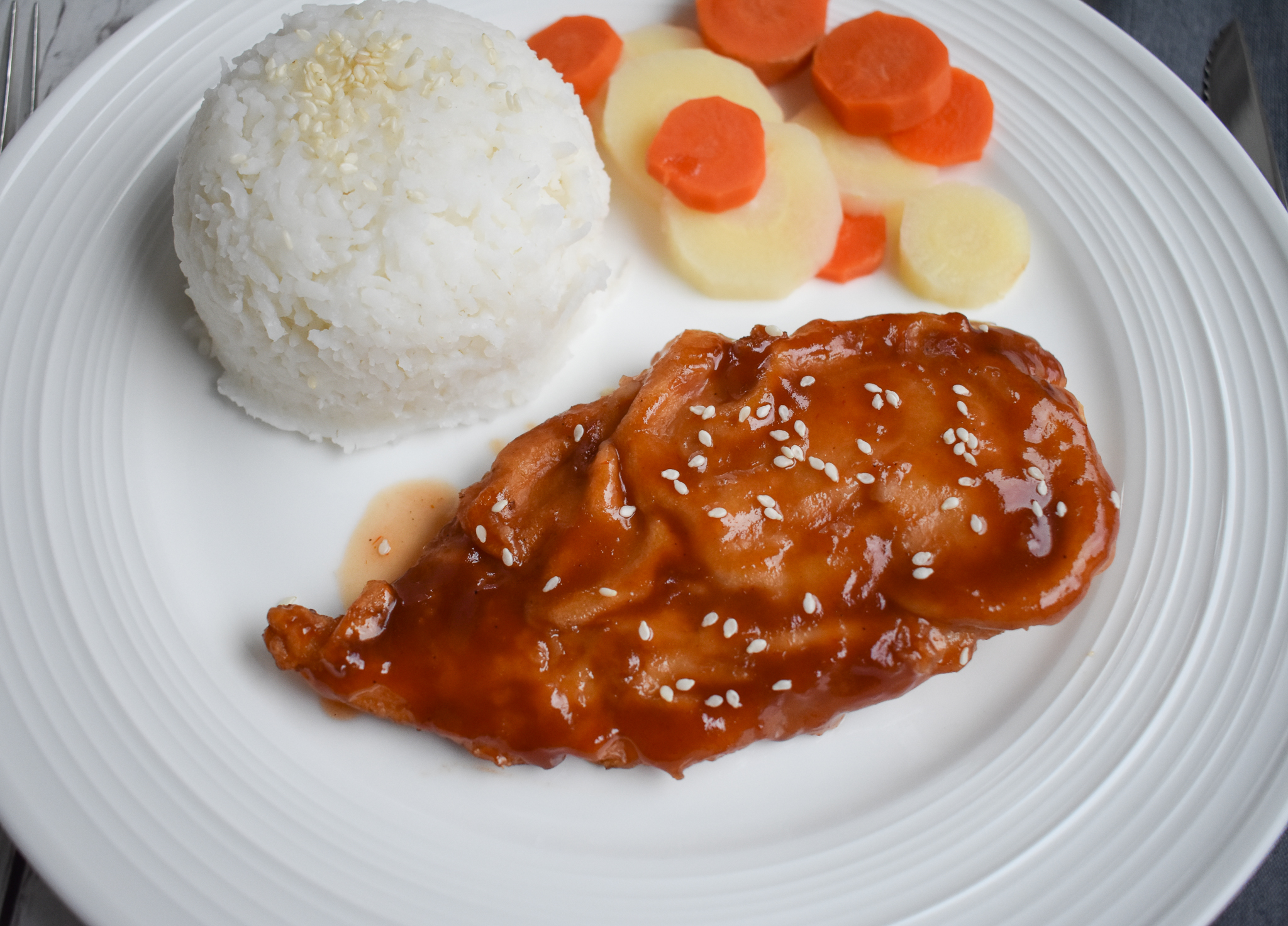 You can turn this low-FODMAP Sweet and Sour Chicken recipe into a low-FODMAP chicken strip appetizer with Sweet and Sour Dipping Sauce for a cocktail party.  I guarantee, no one will know its low-FODMAP and gluten-free.
Check out over 300 more low-FODMAP recipes on my blog.
You may also love my low-FODMAP General Tso's Chicken or my low-FODMAP Pineapple sweet and sour stir-fry.
Be healthy and happy,
Rachel Pauls, MD
---
Zev's Favorite Low-FODMAP Sweet and Sour Chicken; Gluten-free, Dairy-free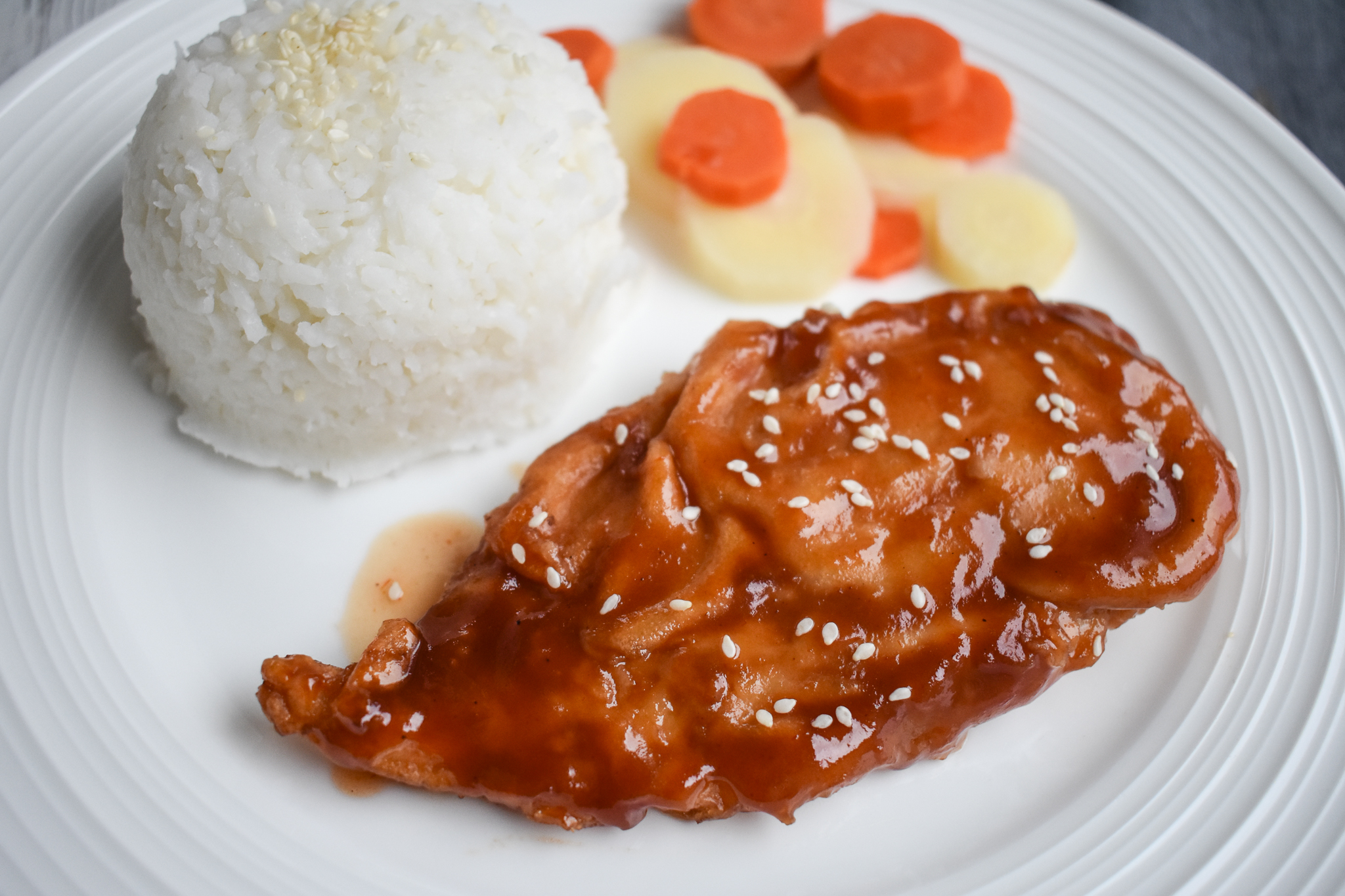 Although this recipe has not been tested, a single serving should be low-FODMAP based on the ingredients
Serves 6
Prep time: 15 minutes
Ingredients
For the low-FODMAP Chicken
6 boneless skinless chicken breasts (about 1 & 1/2 pounds)
1 cup gluten-free low-FODMAP flour of your choice
1/2 tsp baking powder
1/2 tsp xanthan gum if not included in your flour choice
1 tsp salt
1/2 cup water
2 tablespoons canola or olive oil
2 large eggs
Additional oil for frying (about 1/4 cup)
Optional garnish: sesame seeds
For the low-FODMAP Sweet and Sour Sauce
Yields about 3 cups; About 24 servings
Serving size 2 tablespoons
1/2 cup organic ketchup (no high fructose corn syrup)
1/2 cup white vinegar
3/4 cup water
1 & 1/4 cup granulated sugar
1/2 cup brown sugar, lightly packed
3 TB cornstarch dissolved in additional 1/4 cup cold water
Directions
Prepare low-FODMAP sweet and sour sauce:
Combine all ingredients except cornstarch mixture in large microwave safe bowl
Stir well
Microwave uncovered on high for 6-7 minutes or until boiling
Stir halfway through the cooking process
Stir cornstarch/water mixture into the sauce
Microwave another 3 minutes until bubbling and thickened
Can also make on stovetop if desired as above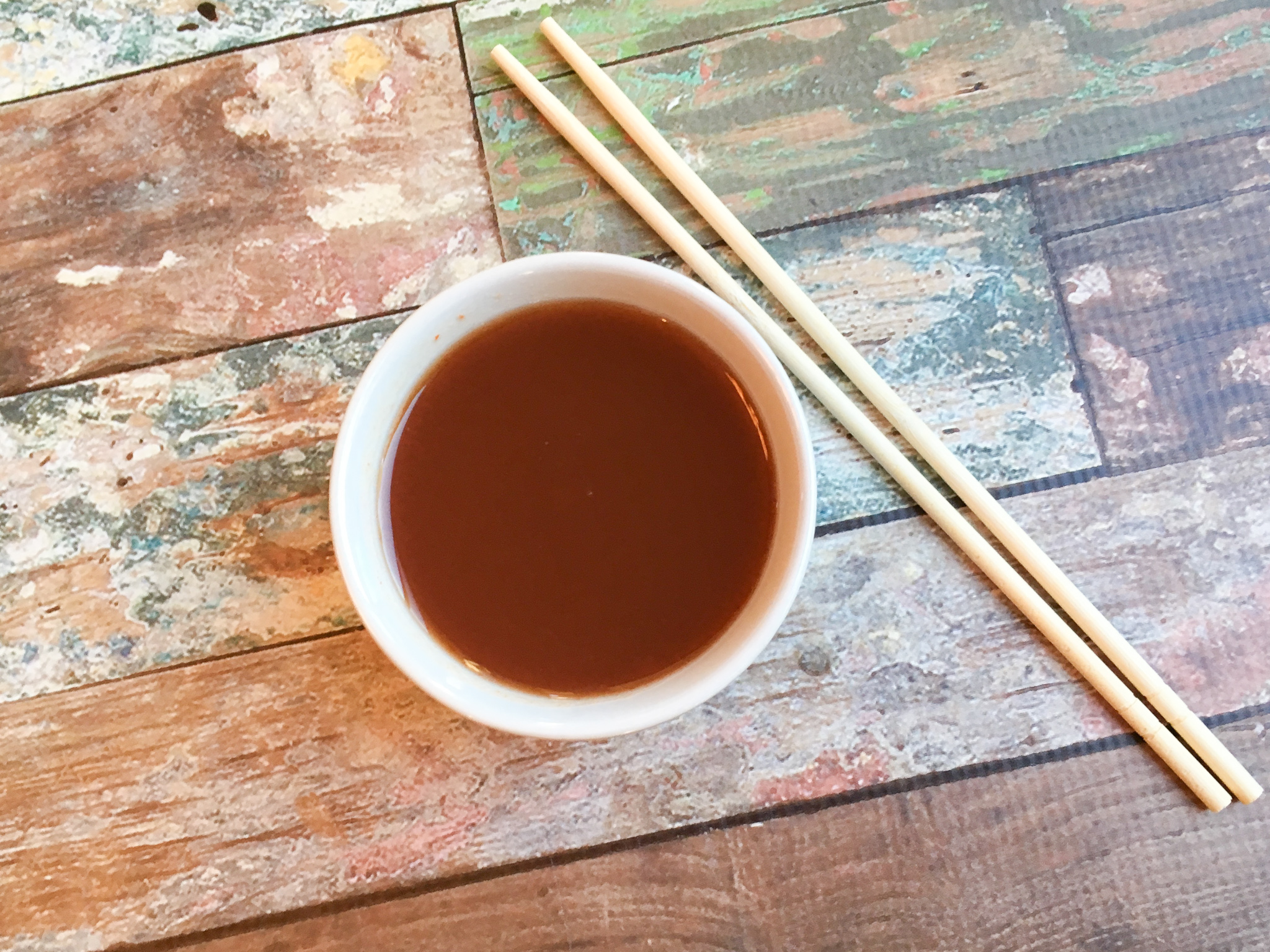 Prepare low-FODMAP Chicken:
Place chicken breasts between 2 sheets of wax paper and using a mallet, flatten the breasts
Blend or use food processor to combine gluten-free flour, baking powder, xanthan gum, salt, water, eggs and oil until smooth, about 10-15 seconds
Dip chicken pieces in this flour mixture
Fry in hot oil until brown on both sides, about 2-3 minutes each side
Blot with paper towels
Serve with sauce drizzled over top and on the side
It is super tender and delicious!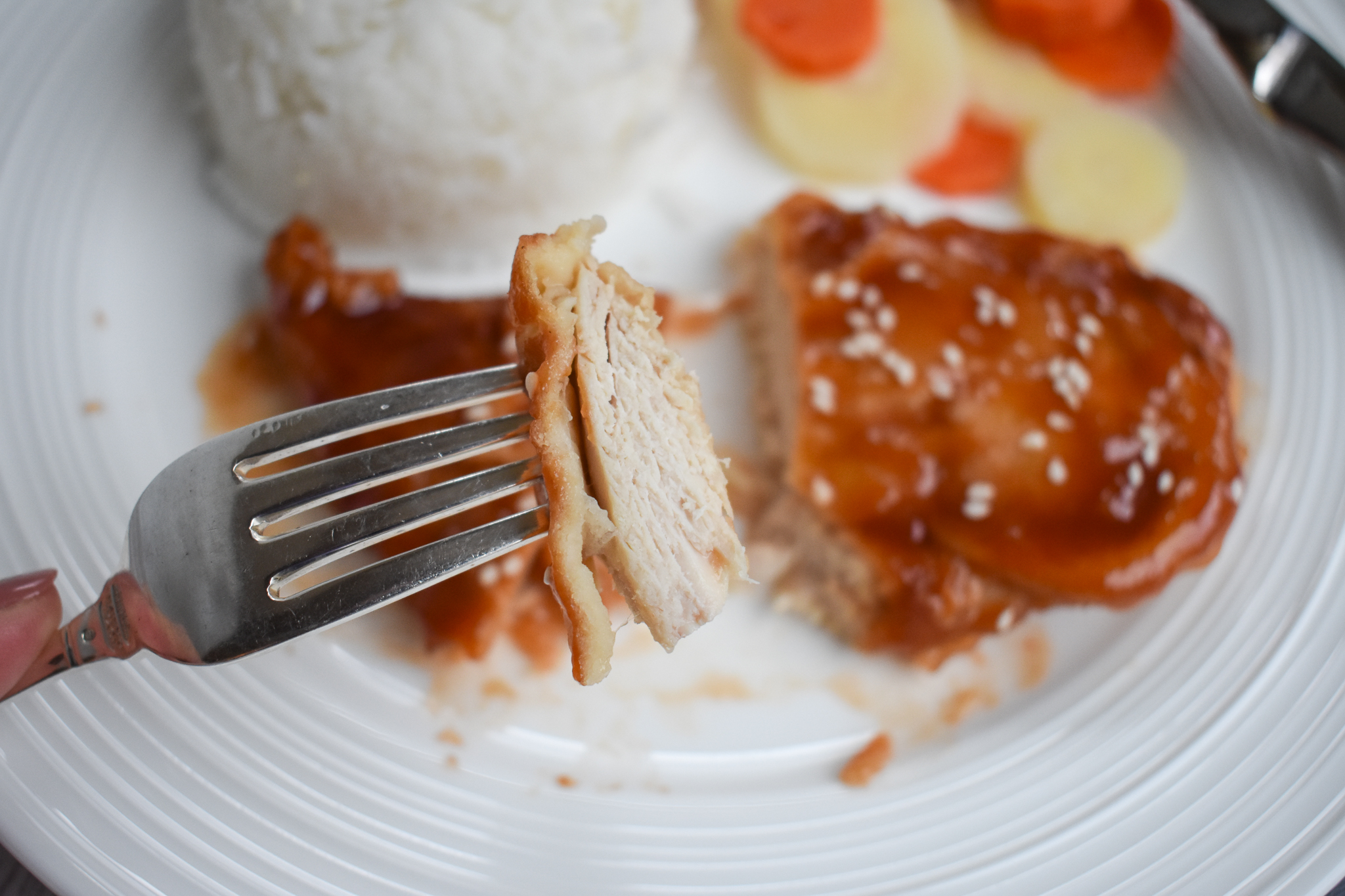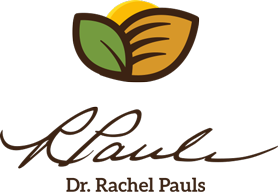 Printer Friendly Version
Comments Rating
( reviews)