Vintage Low-FODMAP Strawberry Freezer Cake Squares; Gluten-free
April 23, 2022
Printer Friendly Version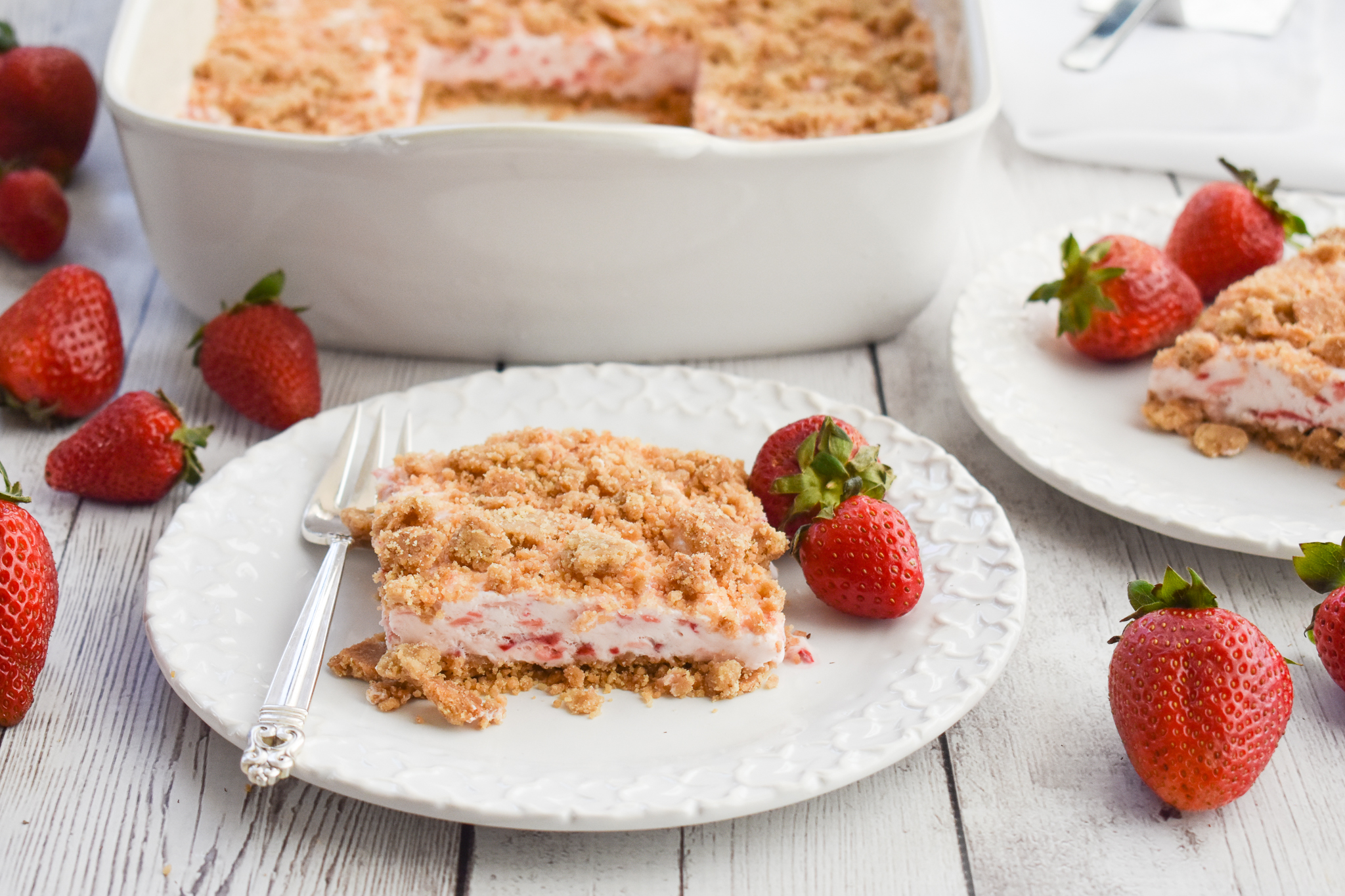 This recipe is a classic.  One of the desserts you remember scrawled on a card in your grandma's recipe box.  A super easy recipe for strawberry freezer cake squares.  I have also seen this called 'Strawberry Delight".  So old school!
I simply had to make my own version of low-FODMAP Strawberry Squares when I saw it posted on Reddit.  The buttery, nutty base and topping, with a frozen, creamy strawberry center. It sounded sooo good.
Of course, I created my recipe with only real, natural ingredients😊.  You will NOT see any jello, whipped topping or strawberry pie filling here!  Just the amazing flavor of fresh strawberries and real cream.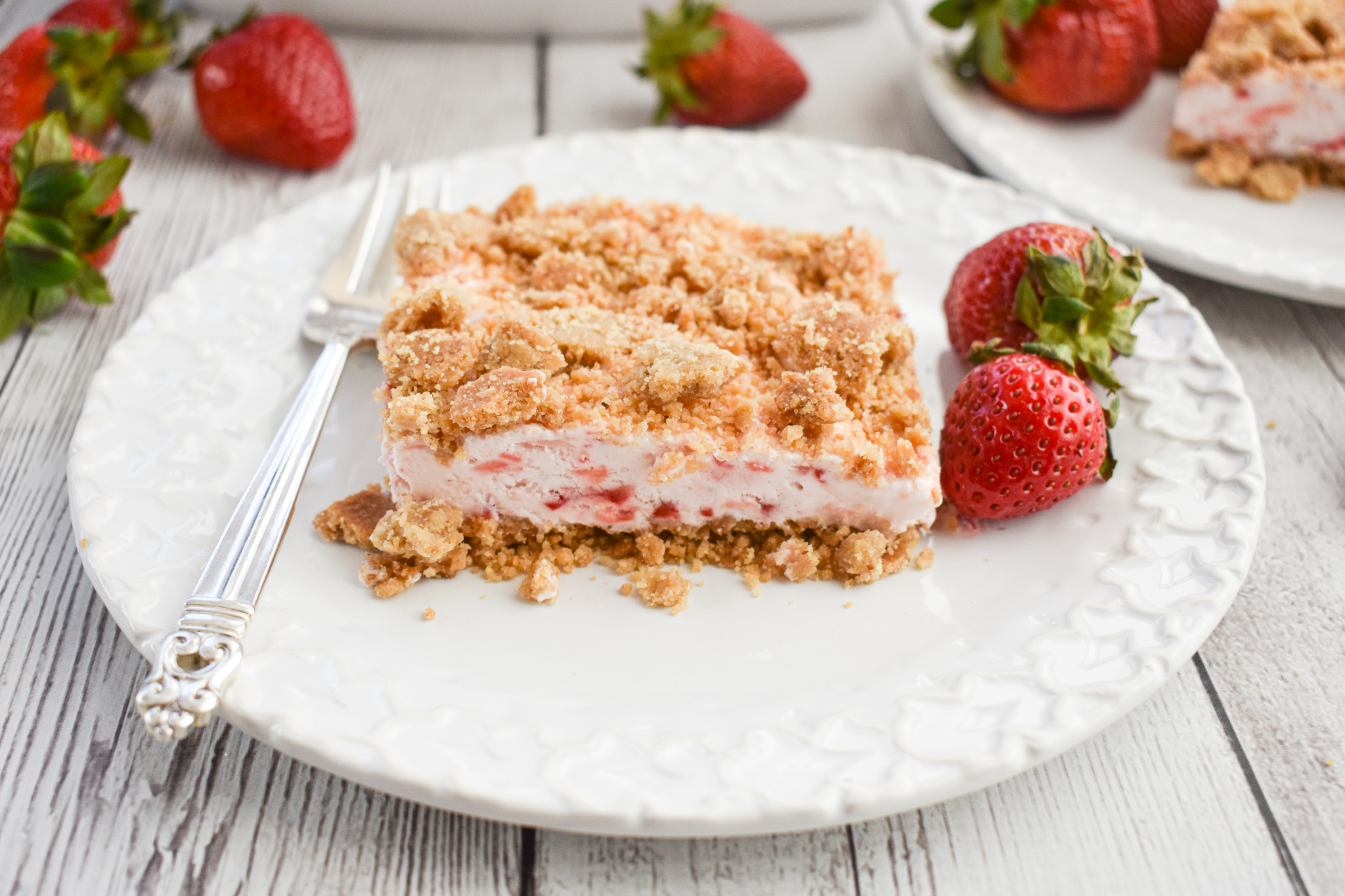 My Vintage low-FODMAP Freezer Strawberry Squares are perfect for summer, but you will end up making them all year long.  Too delicious to resist.
You may also love:
Or check out over 450 more low-FODMAP recipes on the blog.  IBS-friendly!
Be healthy and happy,
Rachel Pauls, MD
P.S.  Check out my new COOKBOOK for over 100 low-FODMAP recipes, low-FODMAP Meal Plan, FODMAP Tips and everything you need!!  It's the BEST!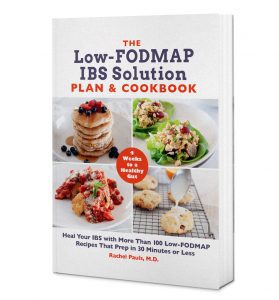 Although this recipe has not been lab tested, a single serving should be low-FODMAP based on the ingredients (based on available FODMAP data at time of posting)
Serves 12 or more
Prep time: 20 min, plus chilling
Bake time: 20 min
Total time: 40 min, plus chilling
Bake: 350 F
Equipment: 13 by 9 inch casserole pan, large sheet pan, electric mixer, food processor
Ingredients
For bottom/top layer:
1 & 1/2 cups low-FODMAP, gluten-free all-purpose flour
1/3 cup brown sugar
2/3 cup (70g) pecans or walnuts
2/3 cup butter, melted (or substitute low-FODMAP vegan spread)
For middle layer:
2 large egg whites (*see note below about using raw eggs*)

Recommend room temperature for best results

1 cup granulated sugar
2 cups (300g) diced fresh strawberries

65g is one low-FODMAP serving

2 tablespoons fresh lemon juice (about 1/2 lemon)
1 cup heavy whipping cream

1/4 cup of the liquid cream is one low-FODMAP serving

1/2 teaspoon cream of tartar (optional, if using pasteurized eggs *see note below)
Directions
Preheat oven to 350 F, place a large mixing bowl and whisks in the freezer to chill for your whipping cream
Line a sheet pan with foil or silicone liners for toasting your base layer
In a food processor, pulse your nuts for the bottom/top layer until crumbly but not completely ground.  Add the flour and sugar and pulse again lightly until combined
Mix in the melted butter by hand until it is like a wet sand
Spread the mixture over your lined sheet pan, bake at 350 F for 20 minutes, stirring halfway through

You are just toasting the topping with this step

Remove from oven, allow to cool for a few minutes
Sprinkle 2/3 of the crumbs in the bottom of your 13 by 9 inch casserole pan, leave the remaining 1/3 for now.  Press down lightly with a back of a cup or your hand
Using an electric mixer, beat your egg whites on high speed until foamy. Slowly add the granulated sugar, and beat until thick and glossy
Next, fold in your diced strawberries by hand, then slowly add lemon juice to completely combine
Remove your second bowl and whisks from the freezer.  Using electric mixer, whip your cream until stiff peaks form
Fold whipped cream into the egg white/strawberry mixture gently
Spoon this creamy strawberry filling over your base of crumbs in the pan. Sprinkle the remaining crumbs over top
Cover and freeze 6 hours or longer before serving. May be stored for up to 3 days in the freezer
For serving, allow to stand at room temperature for about 15 minutes, then slice while frozen for best results
SO. DARN. GOOD.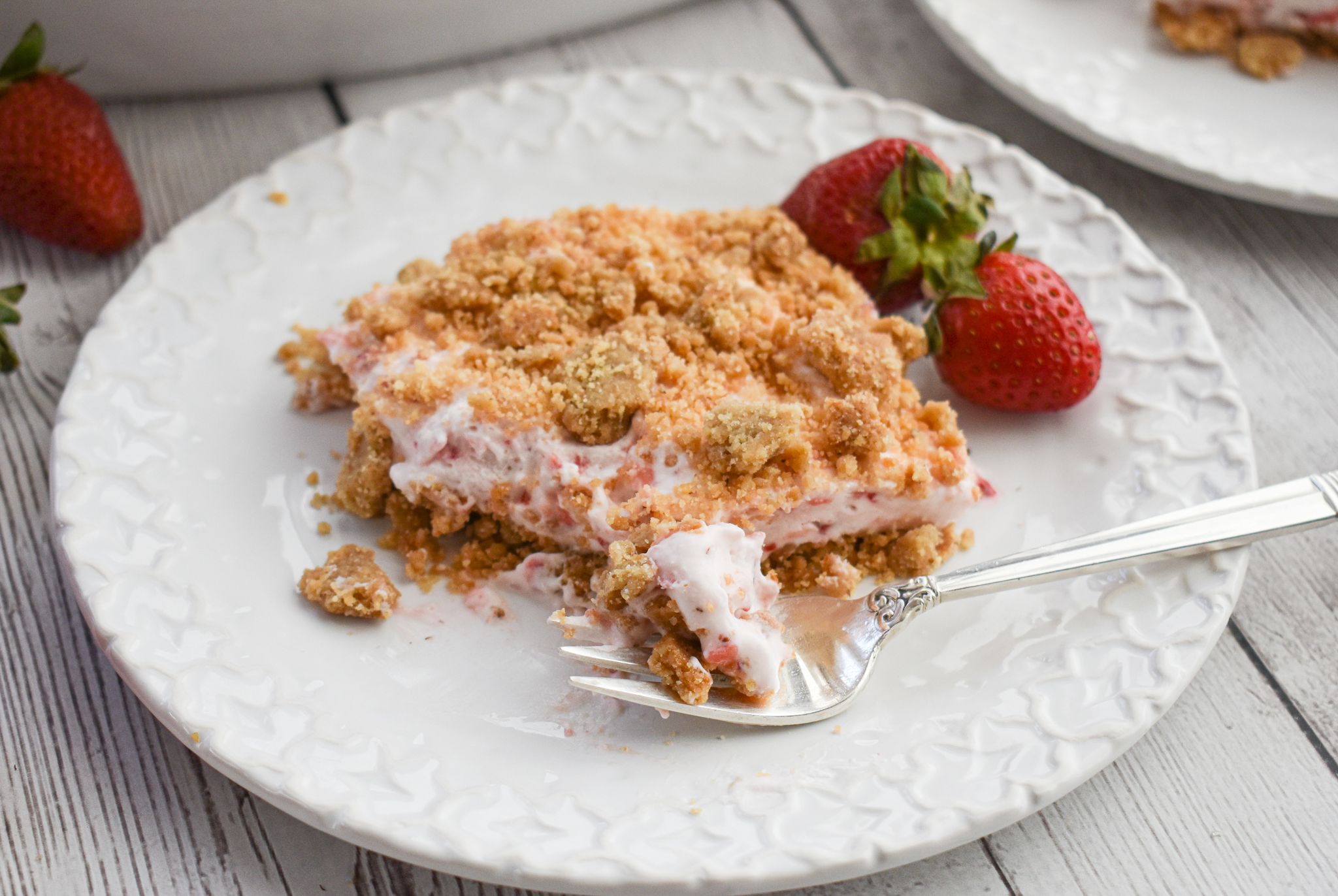 **Note: Raw egg consumption has been associated with Salmonella exposure.  If you are concerned, then please use pasteurized eggs for the recipe.   Pasteurized eggs are a little more difficult to whip, for best results use room temperature egg whites, a stand mixer, and allow the beating process to continue for longer (about 8 minutes).  You will need to add 1/2 teaspoon cream of tartar to the 2 egg whites, just after the mixture gets foamy, after about 1 minute.  This blog is a resource to help you 🙂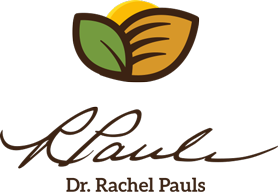 Printer Friendly Version
Comments Rating
( review)