Dr. Rachel's Ultimate Guide to a Low-FODMAP Halloween and Low-FODMAP Halloween PayDay Mix
September 19, 2018
Printer Friendly Version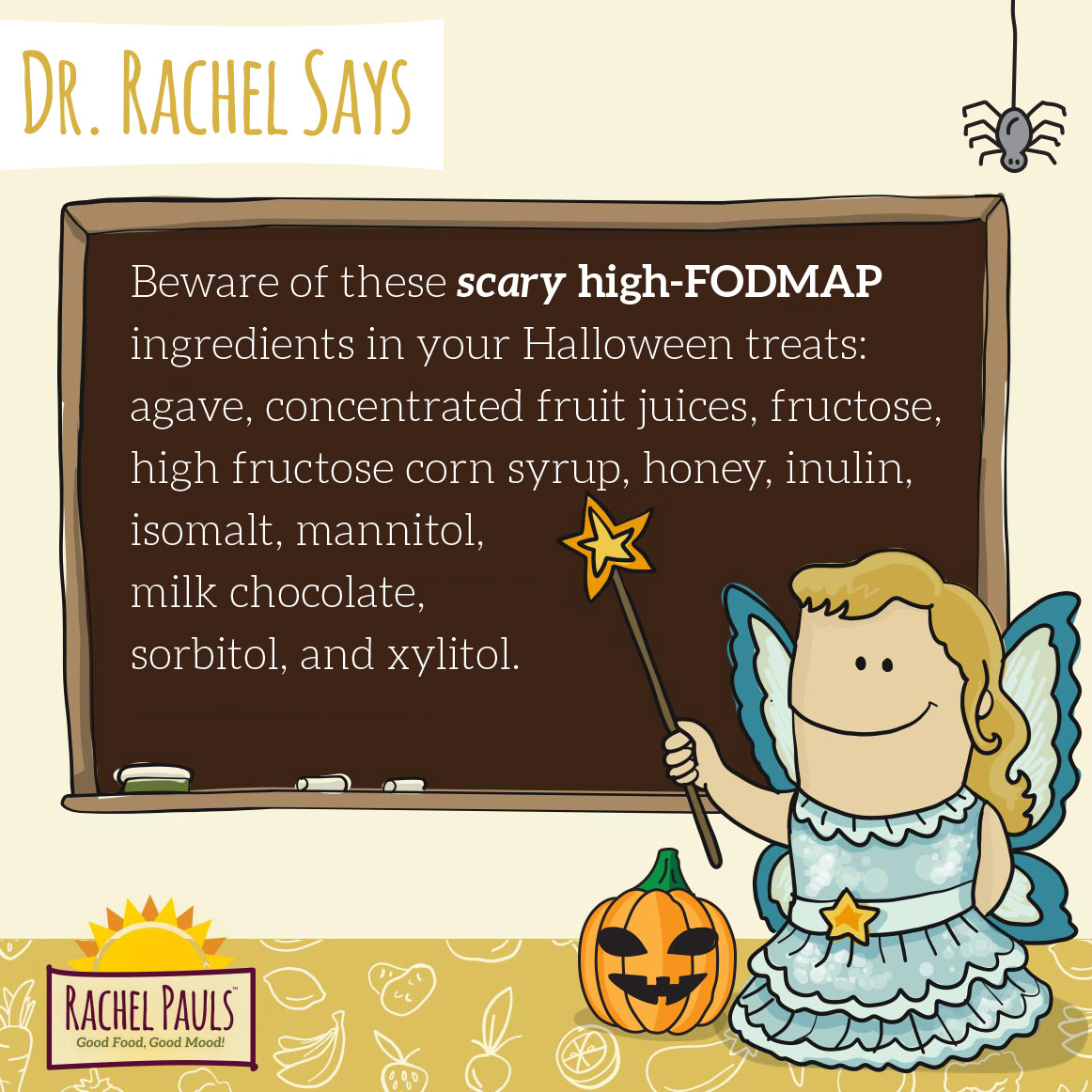 Let the truth be known.  I have a sweet tooth.  Jolly Ranchers.  Sour Patch Kids.  Hershey's Special Dark. Mr. Goodbar.  Peanut M&Ms.  Kraft Caramels.  Tootsie Pops.  Skittles.  Reese's Peanut Butter Cups. Payday Bar.  Twizzlers.  I could go on and on.
Naturally, Halloween is one of my favorite days of the year. Not to mention the weeks afterwards, slowly making my way through the leftover love.  But I definitely don't want to associate it with a tummy ache.
Hence, the need to know.  What candy contains low-FODMAP ingredients?   What should I pack in my Halloween pumpkin?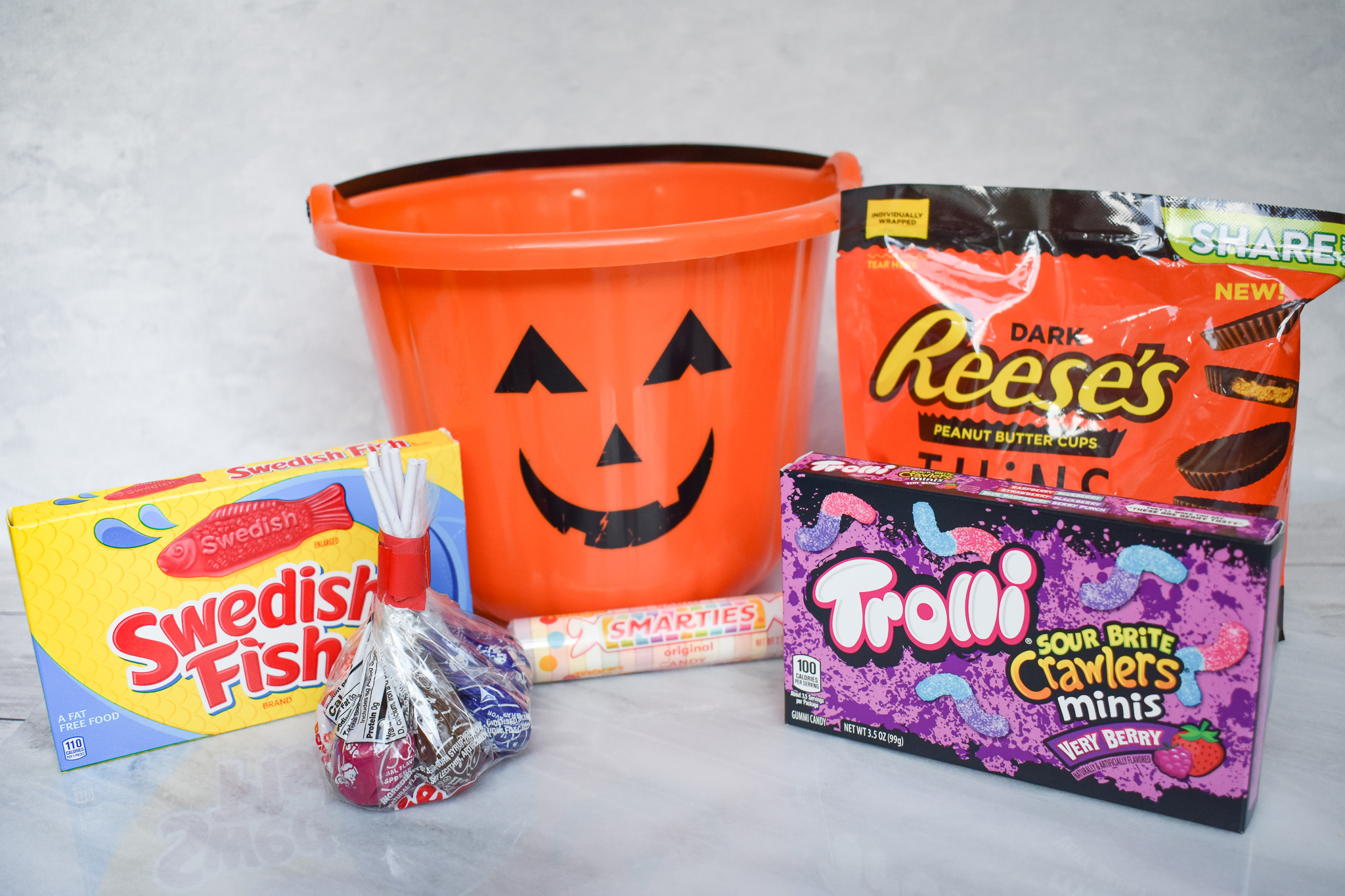 Since I was diagnosed with IBS, I learned that too much of a good thing (sugar) can be a bad thing. Even if the ingredients are low-FODMAP, too much sugar can cause irritative tummy symptoms in people who are sensitive (like me).
But if I take it slow, and read labels, I can still enjoy all of my favorites.  Like the ones noted above…Yeah!
Miniature treats on Halloween are perfect for me to keep portion sizes in check.
Here is my Ultimate Guide to a Low-FODMAP Halloween, plus my favorite low-FODMAP Halloween snack for any party. Low-FODMAP Peanuts and Candy Corn 'PayDay' mix.  Scarily Delicious.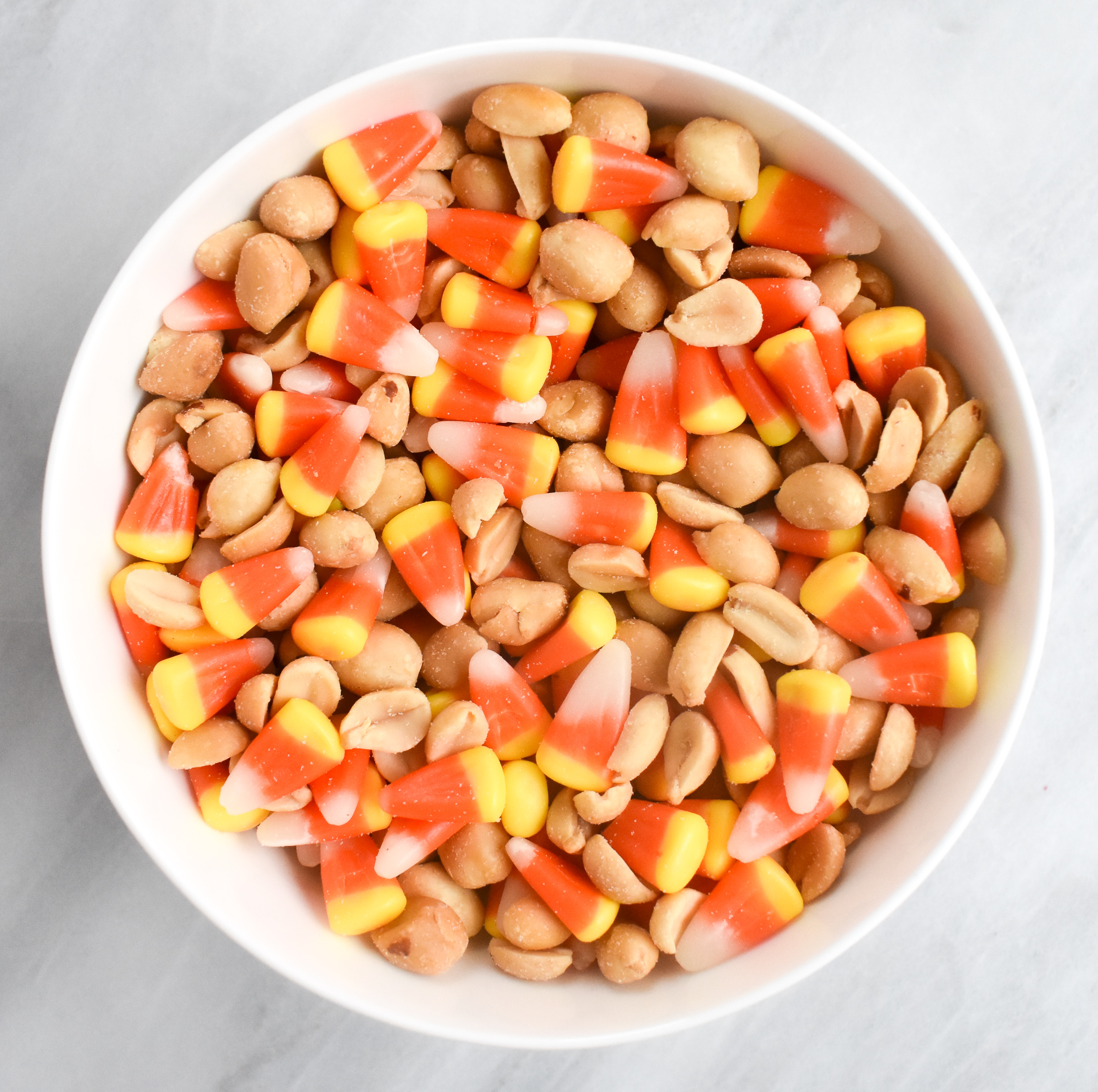 Check out my low-FODMAP Desserts, Sweets and Treats Collection or over 475 more low-FODMAP recipes on the blog.
Be healthy and happy,
Rachel Pauls, MD
P.S. Did you know that I have a cookbook?!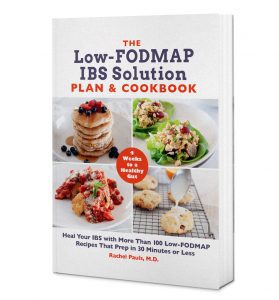 That's right!  Order NOW!  Its the BEST low-FODMAP Cookbook and resource for anyone starting a low-FODMAP diet 🙂
---
Ultimate Guide to a Low-FODMAP Halloween and my Low-FODMAP Halloween Payday Party Mix
Its all about the ingredients, right?  When eating candy and pre-packaged sweets it's especially important to be afraid of high-FODMAP additives, and the likely proportions they are of the final product.  But there are other tricks at Halloween!  Too much sugar (even the low-FODMAP variety) can be hard on people with IBS to digest and lead to some frightful tummy aches.
Remember, when reading labels, the ingredients listed at the beginning are the most in the product, while those near the end are the least.  See my low-FODMAP Label Reading Blog for more info!
Here are some high FODMAP ingredients to beware of:
High fructose corn syrup (plain corn syrup without the 'high fructose' next to it is OK)
Sorbitol, Mannitol, Maltitol, Xylitol, Isomalt and many other 'polyols'
Fructose
Honey (contains fructose)
Molasses
Concentrated fruit juices (especially apple and pear)
Agave
Yacon syrup
Inulin
Chicory root
FOS
Lactose, whey or milk ingredients (small amounts may not cause issues depending on your tolerance)
Wheat, starch, malt, barley ingredients (small amounts may not cause issues depending on your tolerance)
Invert sugar (test for your tolerance)
Here are some low-FODMAP treat ingredients that will keep you safe (in moderation):
Dextrose
Sucrose
Sugar
Maple Syrup
Corn Syrup
Brown Rice Syrup
Glucose Syrup
Soy lecithin
For more tips, check out our free low-FODMAP Happy Gut Guide and low and high-FODMAP food lists.
Or make your own treats- we have over 475 low-FODMAP recipes on my blog!
and…here is my favorite low-FODMAP Halloween Snack.  I can't really call it a recipe since it is just 2 ingredients.  But the ratio is key…I prefer slightly more peanuts to candy corn, but you can adjust to your preference.  It tastes just like a PayDay bar so I call it 'PayDay' mix.  Scarily delicious and frightfully addictive.
Low-FODMAP Peanuts and Candy Corn aka 'PayDay' Mix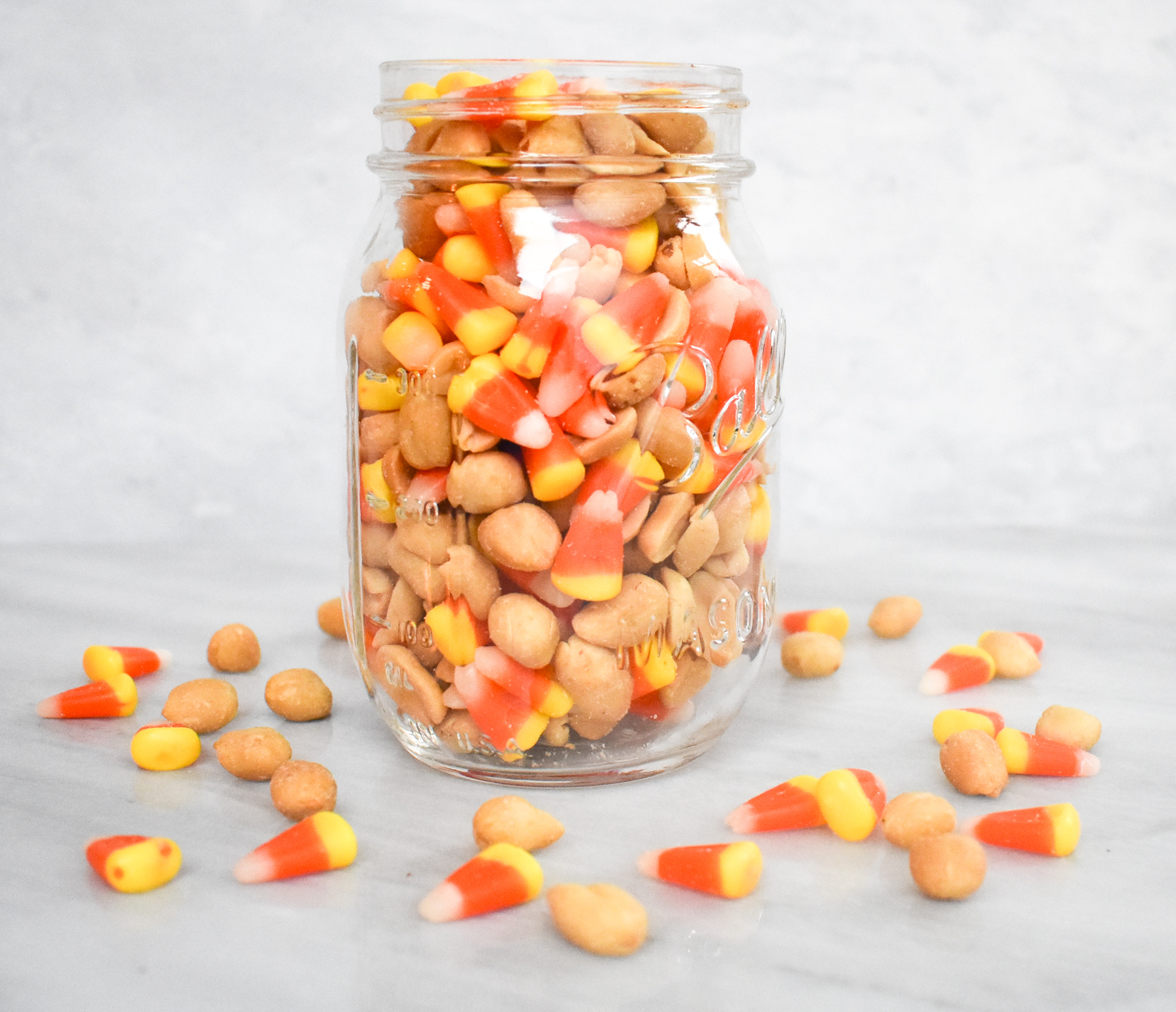 Although this recipe has not been tested, a single serving should be low-FODMAP based on the ingredients
Serving size: 0.75 ounces
Prep time: 2  min
Ingredients
15 ounces candy corn: check ingredients to ensure low-FODMAP

I use Jelly Belly Original Candy Corn (2 bags)

The ingredients are: sugar, corn syrup, contains 2% or less of the following: Modified soy protein, artificial flavor, sorbitol, color added, yellow 6 lake, yellow 5, red 3 beeswax, carnauba wax, confectioner's glaze, salt
While this candy corn does have sorbitol it is a low amount, test for your personal tolerance.
Many candy corns contain honey, so I prefer to use this brand.
NOTE:  While high-fructose corn syrup is high-FODMAP, regular corn syrup is safe to eat.  Enjoy!
18 ounces salted & roasted peanuts

Don't pay extra for fancy peanuts.  Basic, greasy, salted peanuts taste the best with the sugary candy corn, trust me.
Directions
Put ingredients in a bowl.
Mix.
Eat.
Seriously, that's it.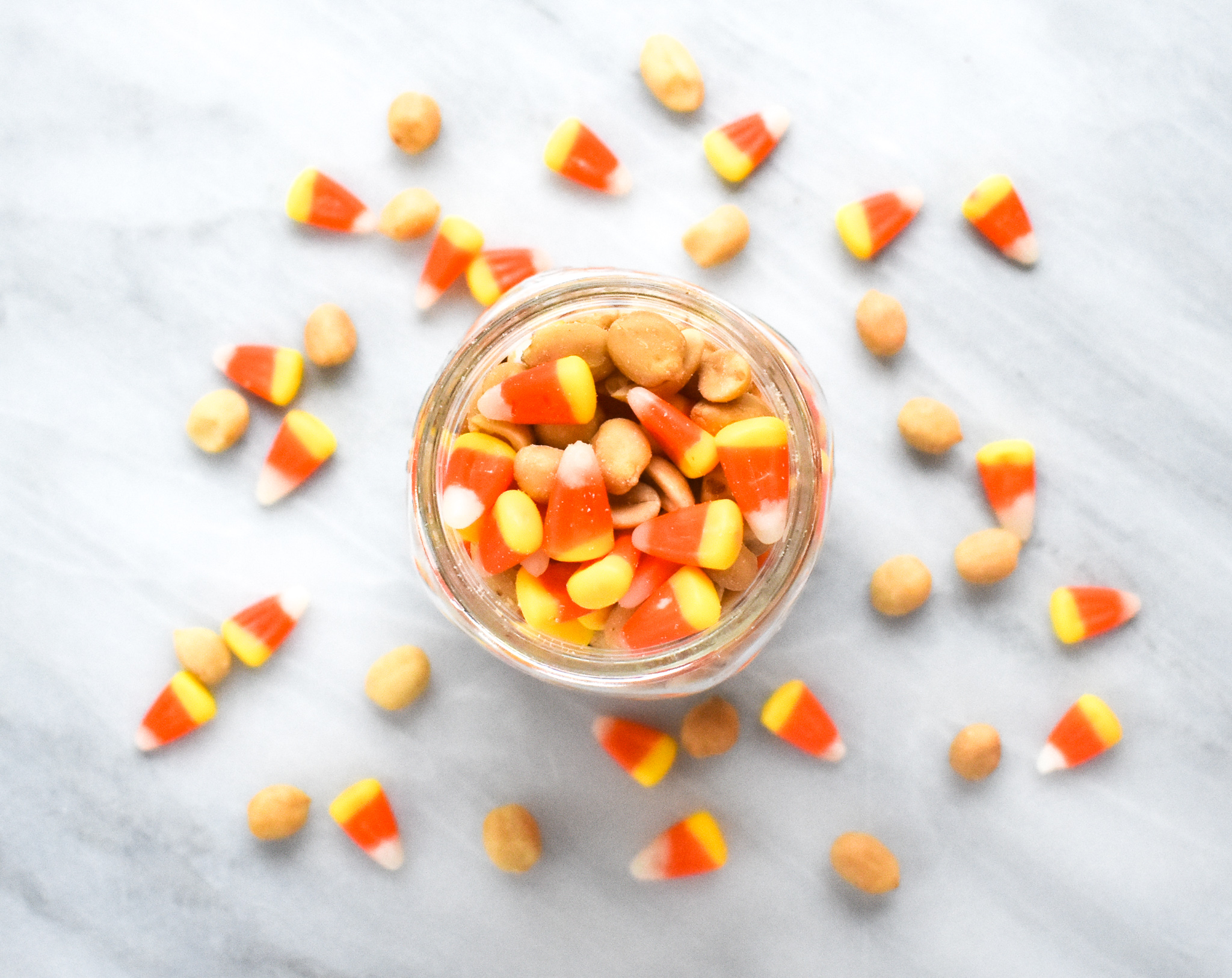 HAPPY (and healthy) HALLOWEEN!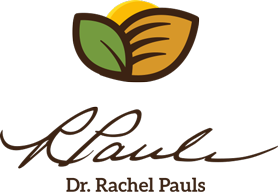 Printer Friendly Version
Comments Rating
( review)