The BEST Low-FODMAP Hazelnut Layer Cake; Gluten-free, Dairy-free
November 23, 2022
Printer Friendly Version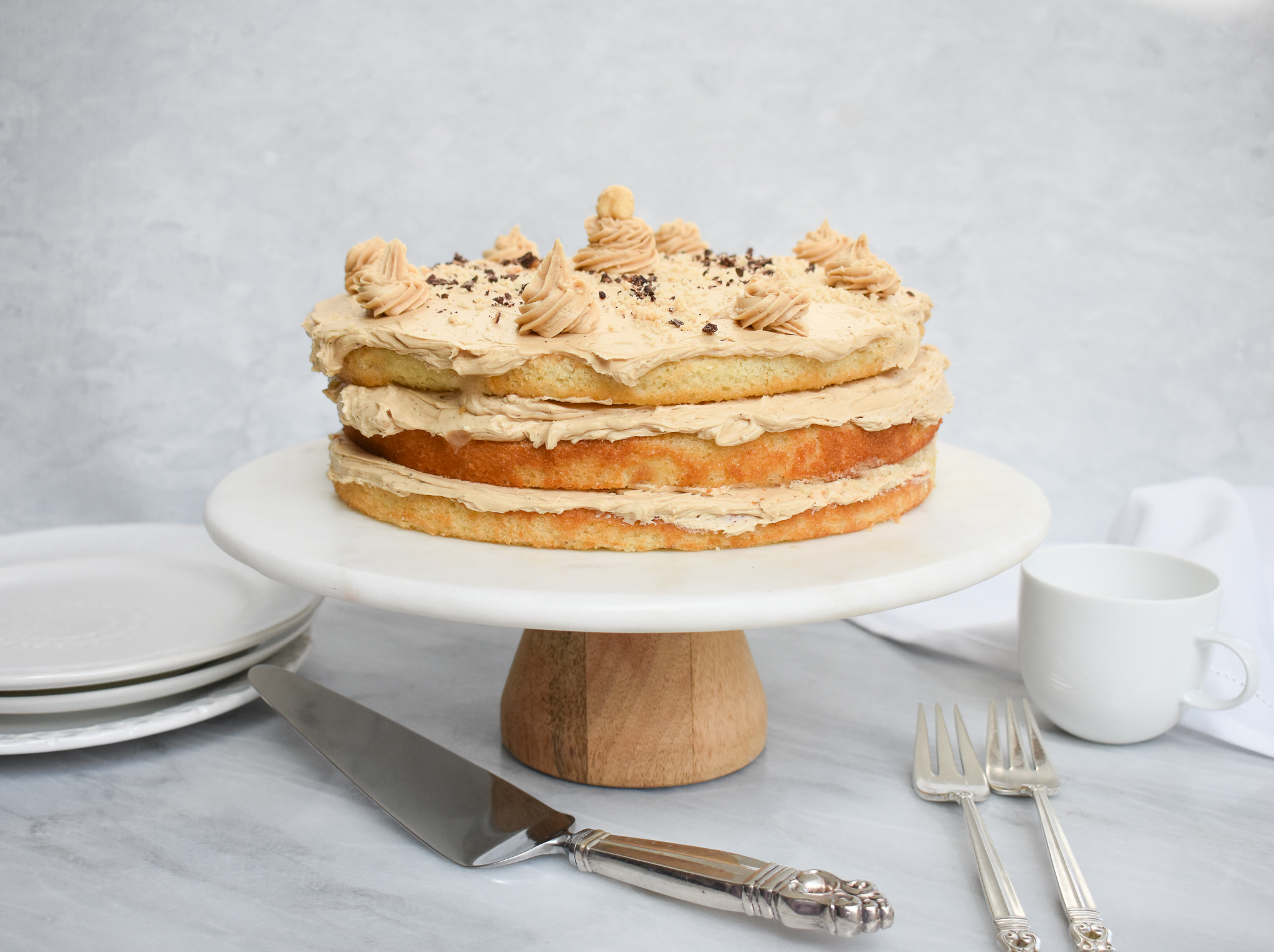 Low-FODMAP Hazelnut Cake. I have had the image of this cake in my mind for years.  I remember enjoying this kind of cake as a child, and I searched high and low for a similar recipe.
The cake of my memory was moist and slightly nutty, with a light crumb.  The frosting was creamy, and smooth, with a hint of coffee in the flavor.  The perfect piece of cake for any occasion.
I believe that I have recreated my recipe of those memories and am thrilled to share this amazing low-FODMAP and gluten-free hazelnut cake.  In fact, my husband declared this 'the best cake that he has ever had' (and he has tried quite a few)!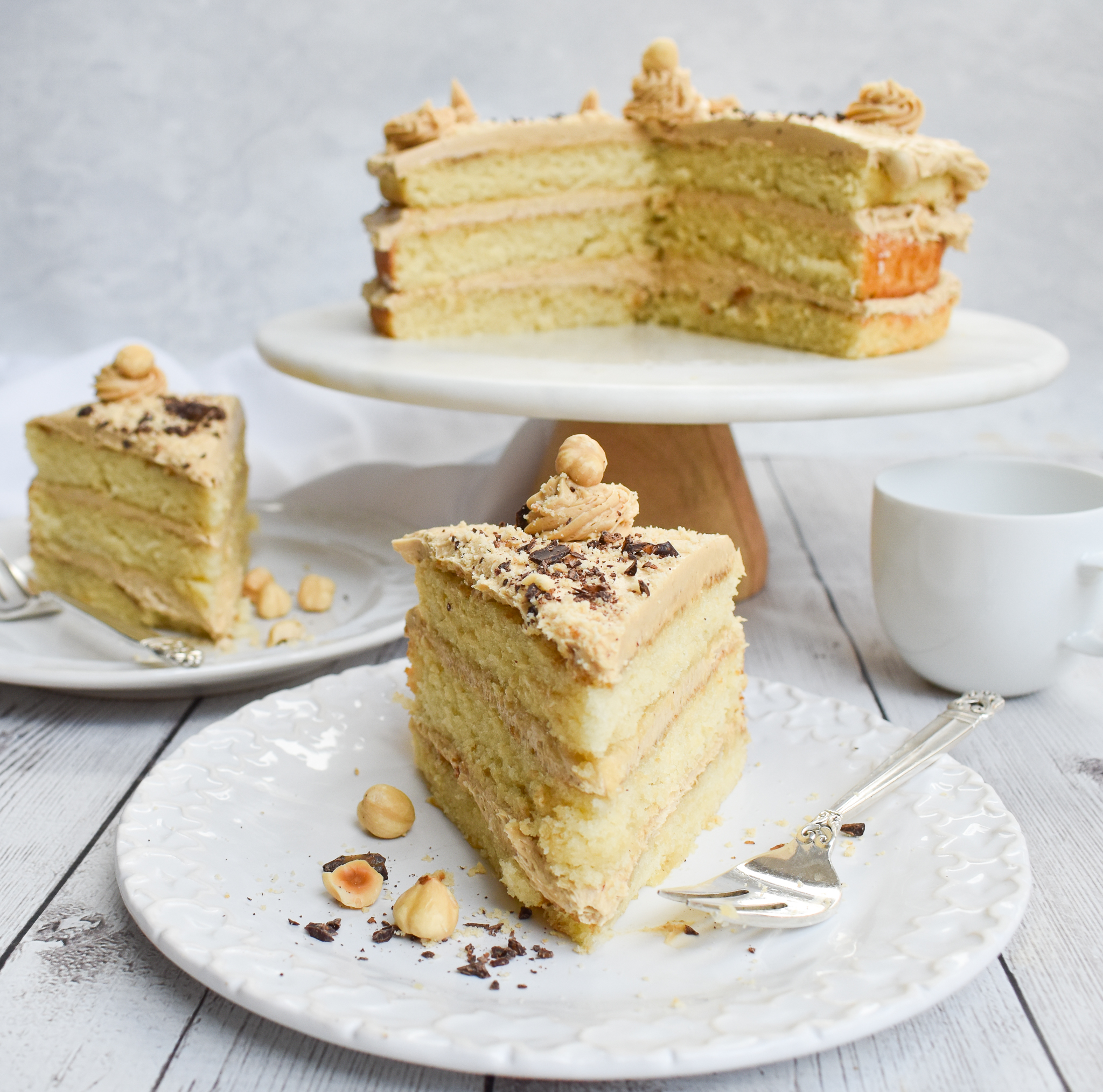 My low-FODMAP Hazelnut Cake goes beautifully with the low-FODMAP Coffee (Espresso) Buttercream and low-FODMAP Coffee Syrup (seen here), but will be sensational with any of my low-FODMAP Frostings (try these recipes for hazelnut chocolate, chocolate, vanilla, cream cheese, salted caramel, opera cream or ermine frosting, brown sugar cream, or maple).
My new MUST HAVE for birthdays, anniversaries, Christmas or Thanksgiving, mother's day or Valentine's day.  Low-FODMAP Hazelnut cake is simply.  So.  Good.
You may also love:
Or check out over 450 more low-FODMAP recipes on the blog. IBS-friendly!
Be healthy and happy,
Rachel Pauls, MD
P.S.  Check out my COOKBOOK for over 100 low-FODMAP recipes, low-FODMAP Meal Plan, FODMAP Tips and everything you need!!  It's the BEST!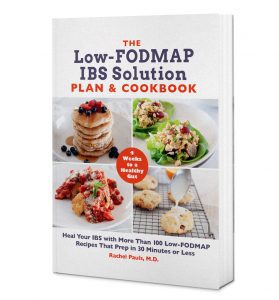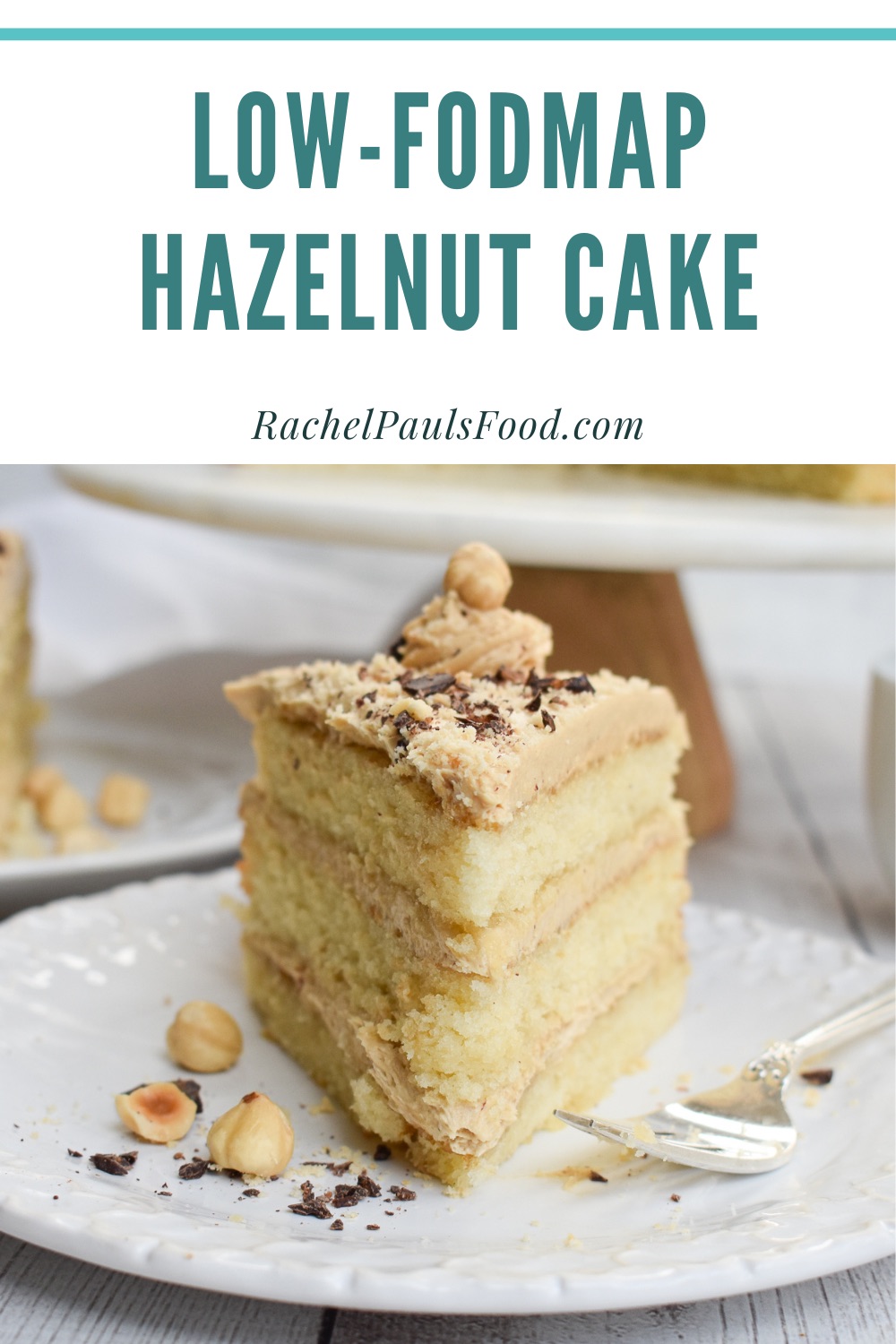 Although this recipe has not been lab tested, a single serving should be low-FODMAP based on the ingredients (**using available FODMAP data at time of posting)
Serves: 24
Prep time: 25 min
Bake time: 30 min (As ovens vary, yours may need more/less time; check doneness 5 minutes prior to end time. If you bake 3 or 4 layers, your bake time will be shorter- mine was 22 min for 3 cakes)
Total time: 1 hour (+ additional based on your desired frosting method)
Bake: 350 F
Cake recipe modified from: "Gluten Free Baking Classics, 2nd Ed", Annalise G Roberts
Equipment: 9 inch round cake pans, parchment liners
Ingredients
For the low-FODMAP Hazelnut Cake
2 cups granulated sugar
4 large eggs, room temperature
2 cups low-FODMAP, gluten-free flour (I use Authentic Foods GF Classical Blend Flour- see my low-FODMAP Bake off for the reason!)
1/2 cup (about 55 g) very finely ground toasted hazelnut filberts (with skins rubbed off)

Can also use 1/2 cup of hazelnut flour (Bob's Red Mill sells this); this may taste slightly different since it uses raw, not toasted hazelnuts
15 g is one low-FODMAP serving (about 10 nuts)
This will be about 1 cup of nuts prior to grinding. To toast them first, spread on a baking sheet at 350 F for about 5 minutes (watch closely so they don't burn)

Once cooled, you can grind them to a fine meal in your blender, processor or coffee grinder (my preferred method)

1 tablespoon baking powder
1 teaspoon xanthan gum (if not added to your flour choice)
1/2 teaspoon salt
1 cup canola oil, or other neutral oil with high heat point
1 cup low-FODMAP milk (such as lactose-free or almond milk)
1 teaspoon vanilla extract
1 teaspoon hazelnut extract (if you don't have this then opt for an additional 1 teaspoon of vanilla)
Chocolate shavings, chocolate espresso beans or hazelnut filberts, for decorating
Baking spray, shortening or low-FODMAP Magical Cake Pan Release Paste
Low-FODMAP Coffee Buttercream, or your other preferred frosting
For the Coffee Syrup:
1/4 cup granulated sugar (50g)
1/4 cup instant espresso granules or 2 tablespoons espresso powder

See my tip in my coffee buttercream recipe regarding espresso powder!
Titrate to your product's potency

1/2 cup water
1/4 cup brandy or cognac

1 shot glass is one low-FODMAP serving
Directions
For the low-FODMAP Hazelnut Cake
Preheat oven to 350F and prepare two or more 9 inch round cake pans with baking spray or vegetable shortening and line with parchment rounds

You can also use 8 inch cake pans, the bake time may need slight adjustment

In a medium bowl, combine the flour, baking powder, xanthan gum and salt
If not ground, prepare your hazelnut meal, then add this to the flour
Beat sugar with the eggs in the large bowl of an electric mixer on medium for about 1 minute, until light and fluffy, scrape down bowl if needed
Add the flour mixture to the electric mixing bowl, followed by the oil, milk and 2 extracts
Beat on medium speed for 1 minute, scraping bowl as necessary
Spread batter into prepared pans and bake in center of oven for about 30 minutes, until the cake is slightly pulling away from the sides and a tester is clean
Place pans on wire rack for about 3 minutes, then invert onto the rack to cool completely
While baking, prepare the Coffee Syrup:
Yield: about 4 ounces syrup
In a small saucepan, whisk together sugar and espresso or espresso powder
Add the water and brandy and increase heat to a simmer, stirring occasionally, until the sugar is dissolved
Remove from the heat and let cool
Store in refrigerator until use, leftover syrup may be stored for up to 1 month
For decorating:
Once cakes have cooled, brush each layer with the syrup, then frost with your choice of frosting

You can also omit the syrup for a traditional hazelnut cake flavor

Cakes may also be frozen prior to frosting and brushing with syrup, if desired (wrap well in foil or plastic and store for up to 3 weeks)
Store leftovers at room temperature or in the refrigerator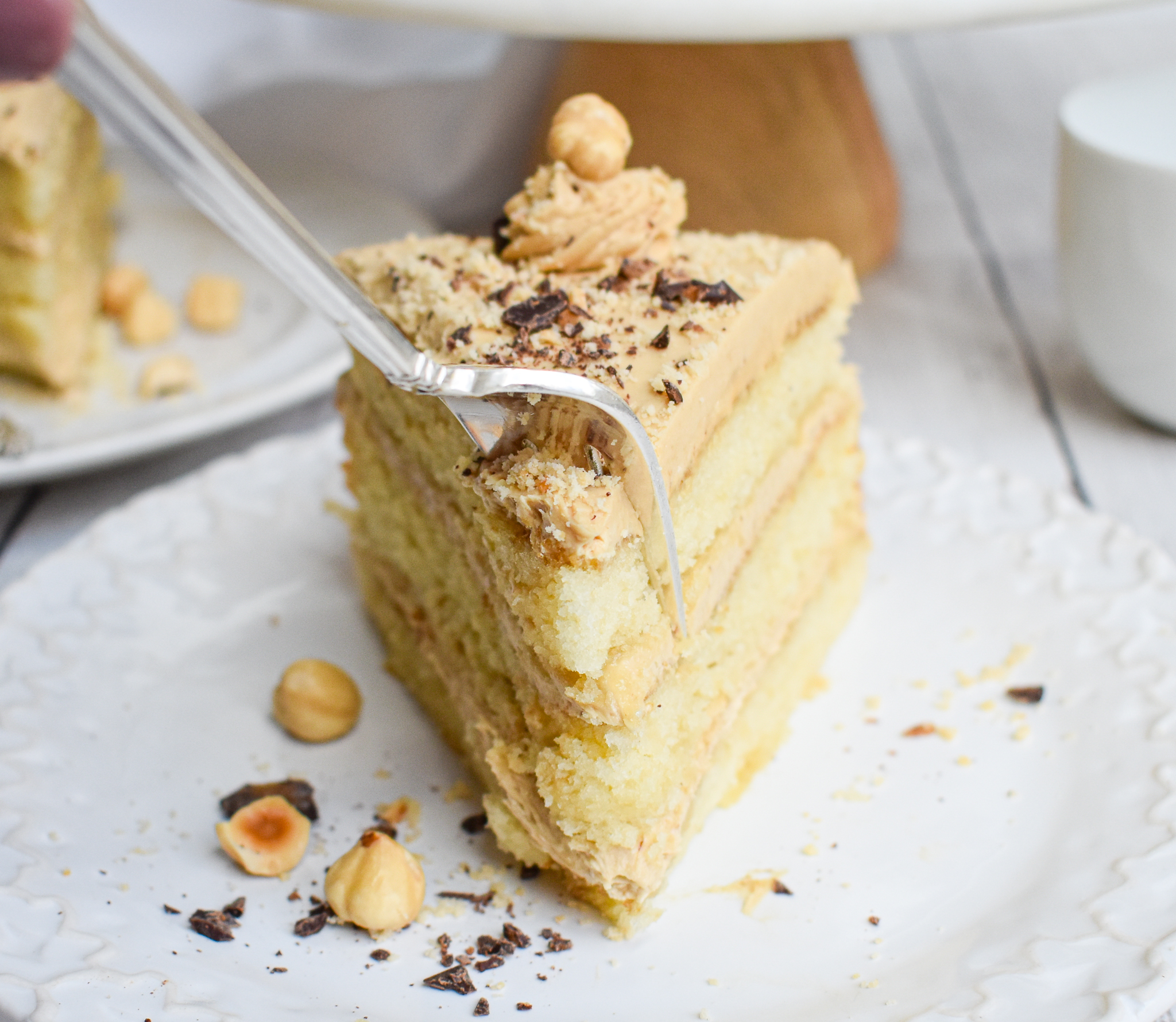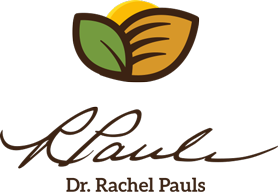 Printer Friendly Version
Comments Rating
( reviews)