Susan's Amazing Low-FODMAP Wild Blueberry Muffins; Gluten-free, Dairy-free
November 10, 2017
Printer Friendly Version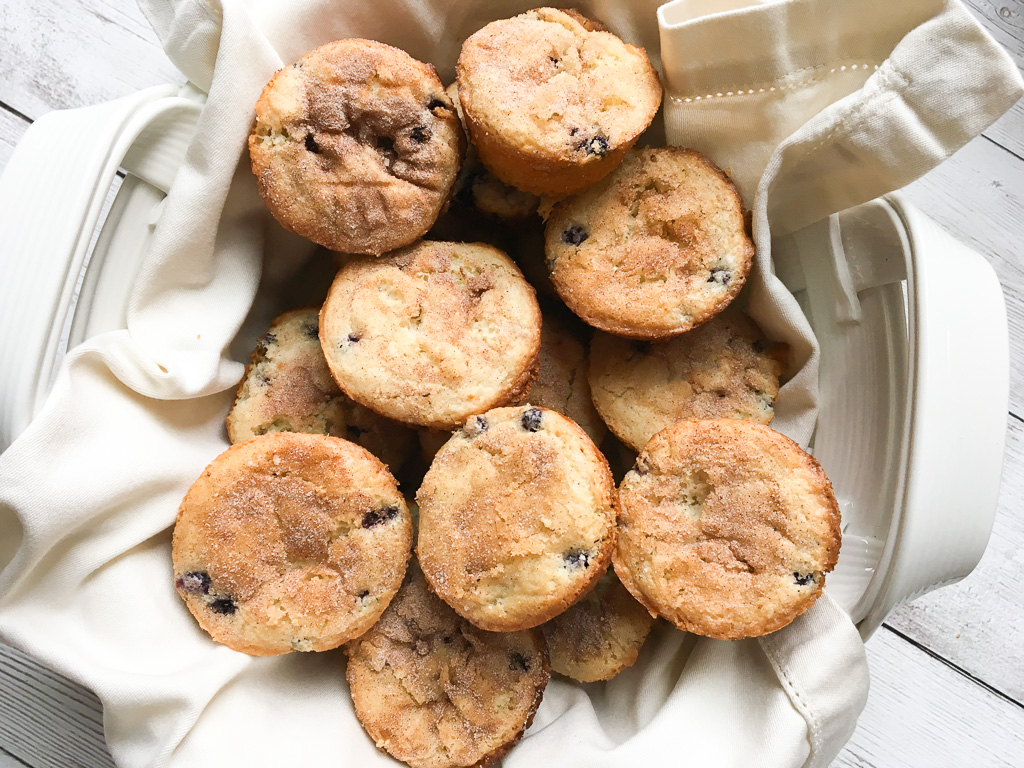 This is the best ever low-FODMAP wild blueberry muffin recipe!
These low-FODMAP wild blueberry muffins are modified from a family favorite recipe by our good friend Susan.  Susan's wild blueberry muffins are dairy-free, moist, and absolutely amazing.  I made a few changes to the recipe and eureka, it's now low-FODMAP.  There is no milk in this recipe, the lemon juice provides enough liquid that you don't need any.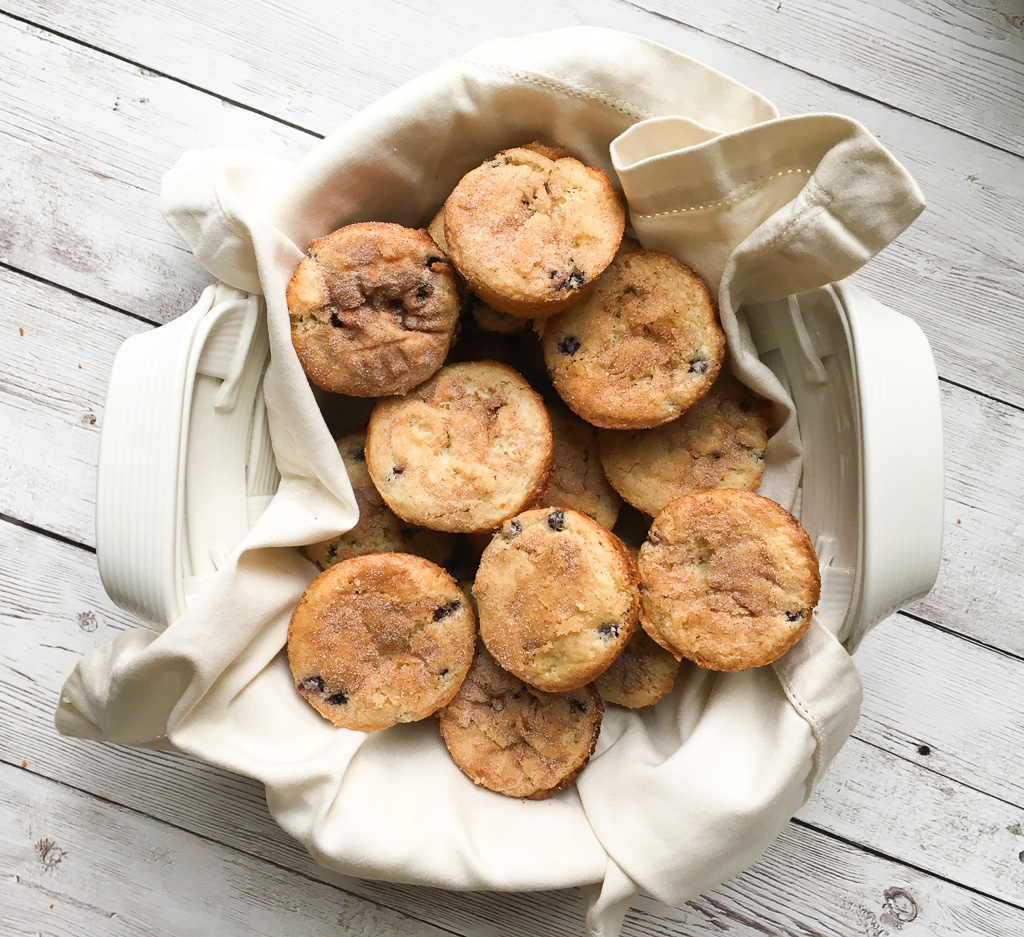 These low-FODMAP wild blueberry muffins are off the charts.
I love a low-FODMAP blueberry muffin with my morning tea or espresso and my laptop.  What could be better than that?
Enjoy these low-FODMAP wild blueberry muffins with butter or margarine, or straight from the oven!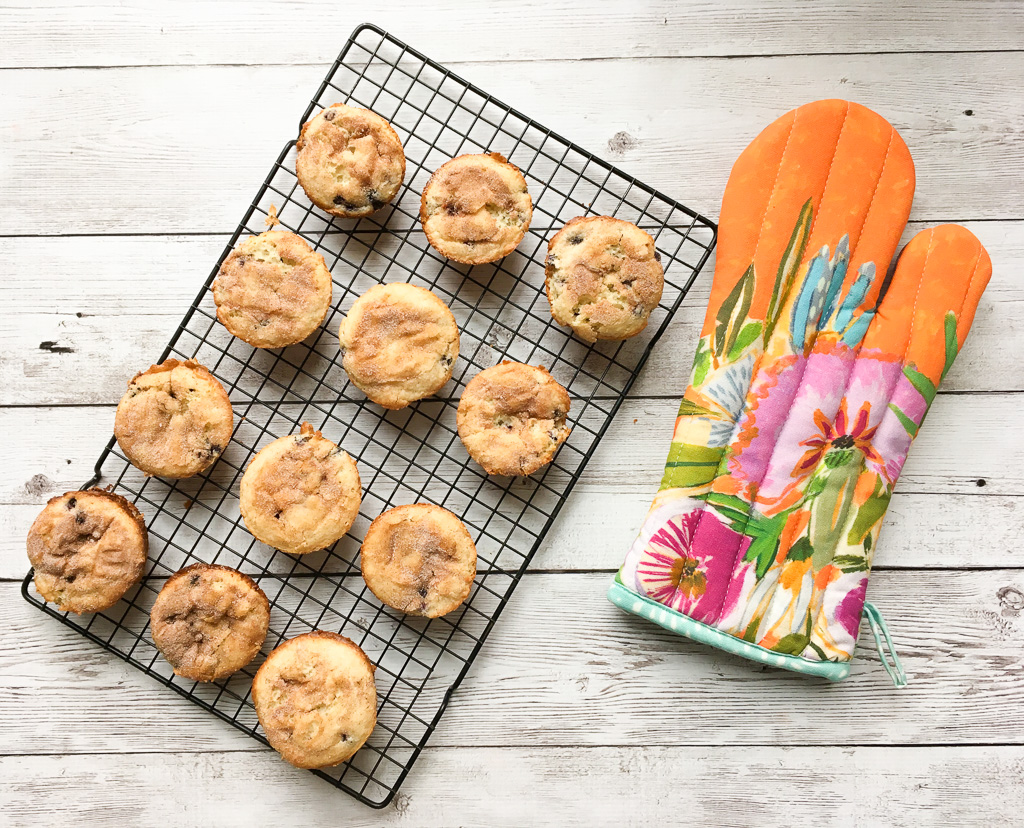 Also, I love that wild blueberries can be bought frozen… it is so easy these days to get the power of wild blueberries!  Wild blueberries are a tremendous source of antioxidants that have numerous benefits, including gut health. Did you know low-FODMAP wild blueberries have 32% less sugar and 72% more fiber than standard blueberries? Plus they are soooo good!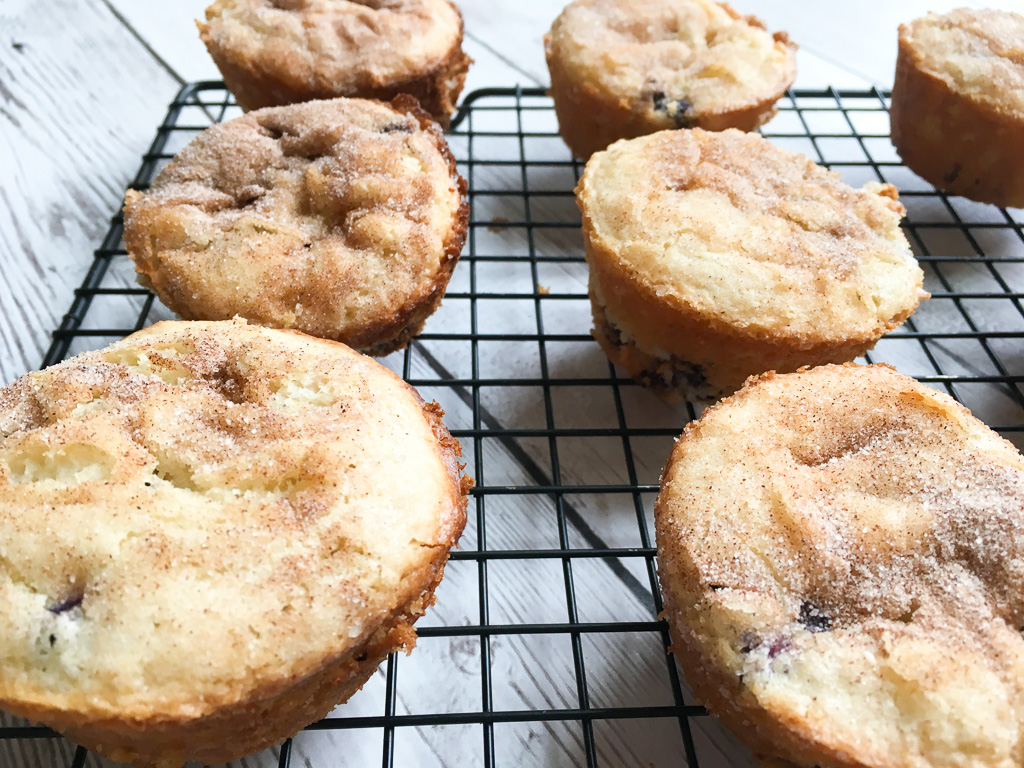 You may also love my low-FODMAP Chocolate Chunk (Chip) Muffins and low-FODMAP Chai Overnight Oats.  Or check out over 300 more low-FODMAP recipes on the blog.
Be healthy and happy,
Rachel Pauls, MD
---
Susan's Amazing Low-FODMAP Wild Blueberry Muffins; Gluten-free, Dairy-free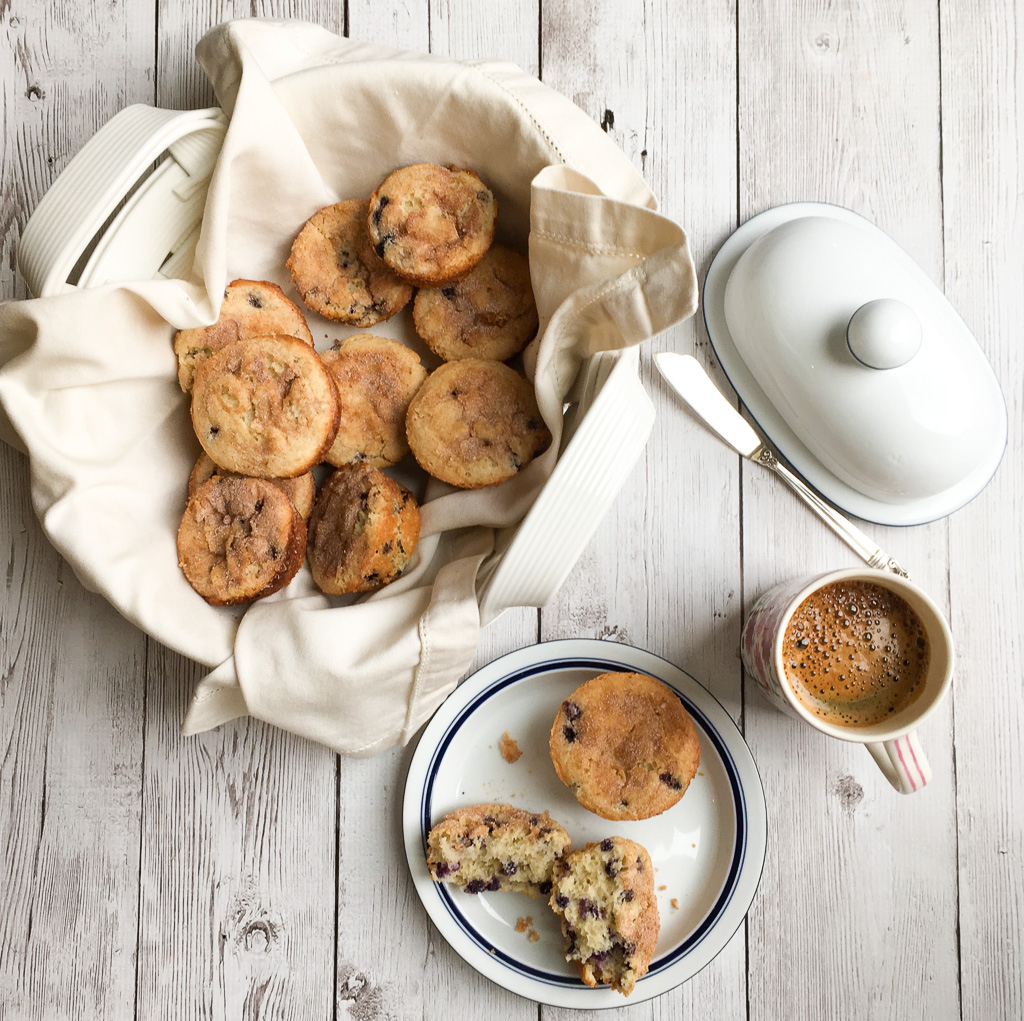 Although this recipe has not been tested, a single serving should be low-FODMAP based on the ingredients
Serves 18 muffins
Bake 350 F
Prep time: 20 min
Bake time: 20-25 min
Ingredients
2 large eggs
1 cup granulated sugar
½ cup canola oil
¼ cup fresh squeezed lemon juice (more if needed for consistency)

keep lemons at room temperature to make juicing easier
about 1-2 lemons depending on their size

1 & 3/4 cups Authentic Foods GF Classical Blend Flour (my favorite for baking- see why here!)
2 tsp baking powder
1 tsp baking soda
¾ tsp xanthan gum
¼ tsp salt
2 tsp vanilla
1 & 1/2 cups (about 290 grams) fresh dry wild blueberries

Can also use frozen- TIP: rinse until juices run clear so they don't bleed in your muffins
If you need to use regular blueberries, those will work well too!
40 grams blueberries is one low-FODMAP serving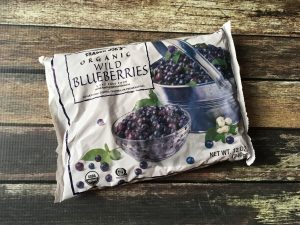 Vegetable shortening for greasing
Cinnamon and sugar mixture to top with (2/3 sugar to 1/3 cinnamon)

Directions:
Preheat oven to 350 F
Grease muffin tins well with vegetable shortening, or use muffin cups

I prefer no muffin cups because I like crusty edges, but ensure good greasing so they don't stick!

Beat eggs with sugar and oil, add lemon juice slowly, then vanilla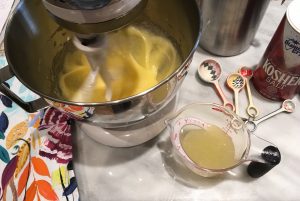 Beat until blended
Add flour, baking powder, baking soda, xanthan gum, salt and stir until just blended or beat at low setting. Do not overmix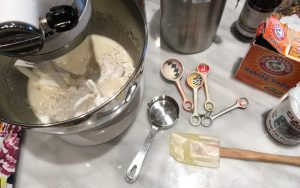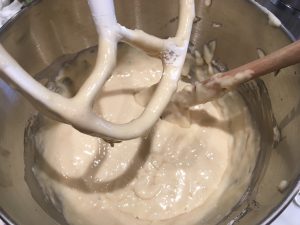 Fold in wild blueberries
Fill tins 2/3 full
Sprinkle with cinnamon sugar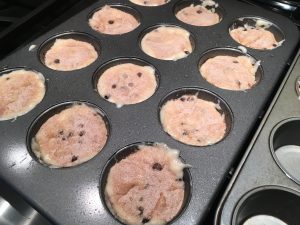 Bake at 350 F for about 20-25 min, watch them well and use toothpick to test
Let cool in tin about 5 mins, then ease these out with a knife or spoon and cool on rack
These are truly amazing!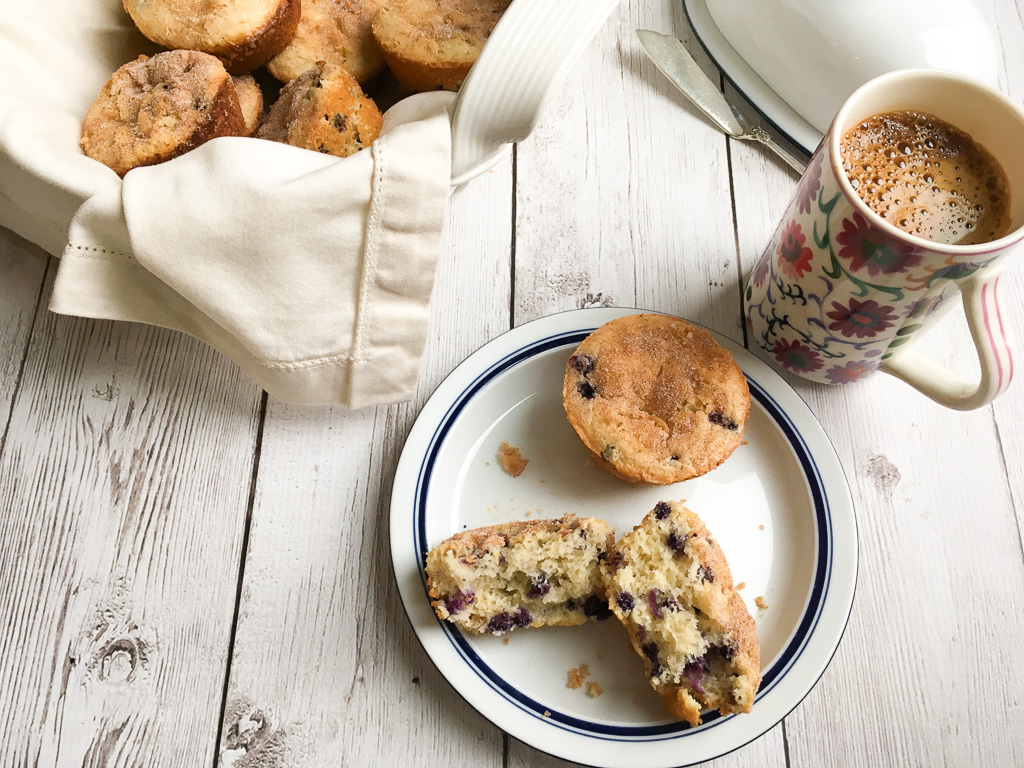 Enjoy this moist and sweet low-FODMAP wild blueberry muffin!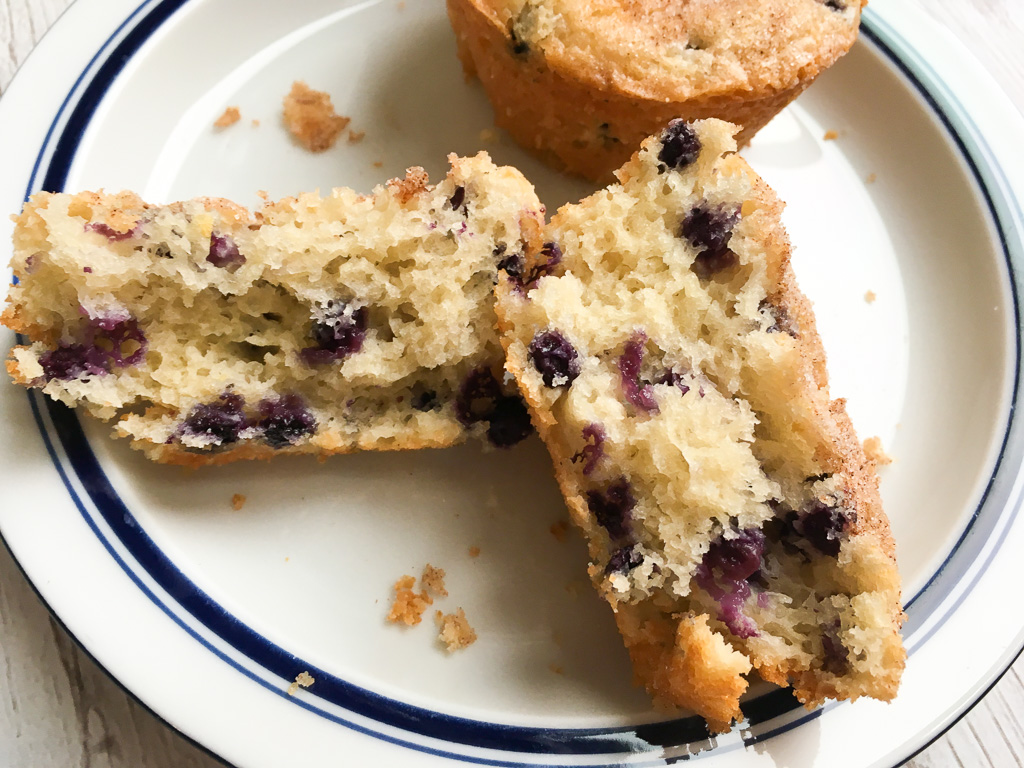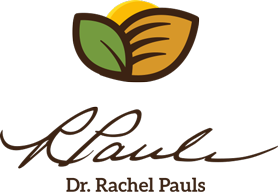 Printer Friendly Version
Comments Rating
( reviews)