Starbucks 'Copycat' Low-FODMAP Iced Lemon Loaf; Gluten-free, Dairy-free
June 13, 2018
Printer Friendly Version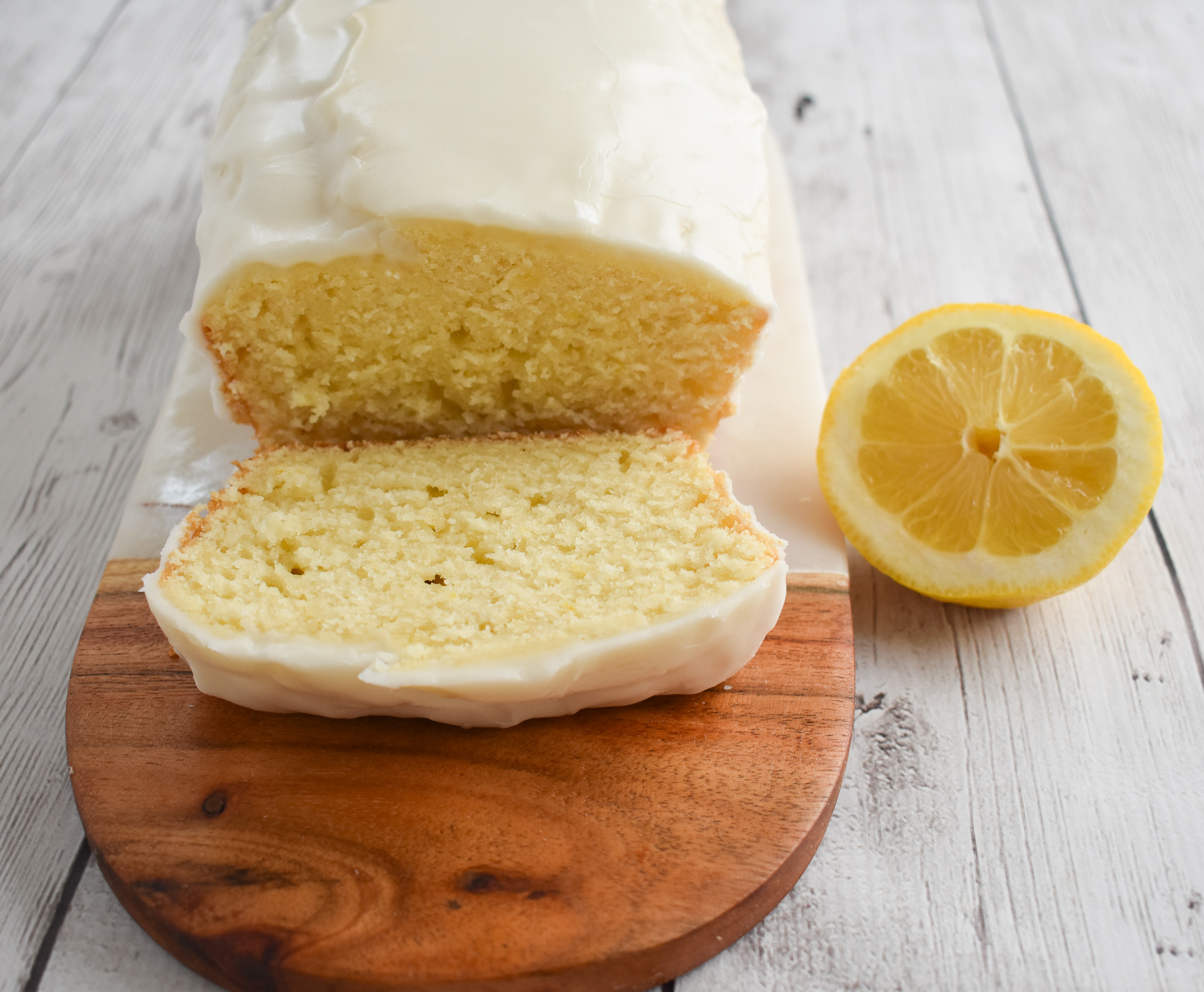 One of my favorite treats in 'pre-IBS days' was the iced lemon loaf from Starbucks.  Always moist, with the perfect lemon notes and the sweet and thick frosting.
I decided it was time to make a copycat version that would be just as amazing, as well as low-FODMAP, gluten-free and dairy-free.  For real.
Here is that masterpiece, easy to make, and absolutely scrumptious.  I can't wait for you to try this low-FODMAP Iced Lemon Loaf recipe (it is also known as a low-FODMAP Lemon Pound Cake recipe).  It is exactly what I was looking for.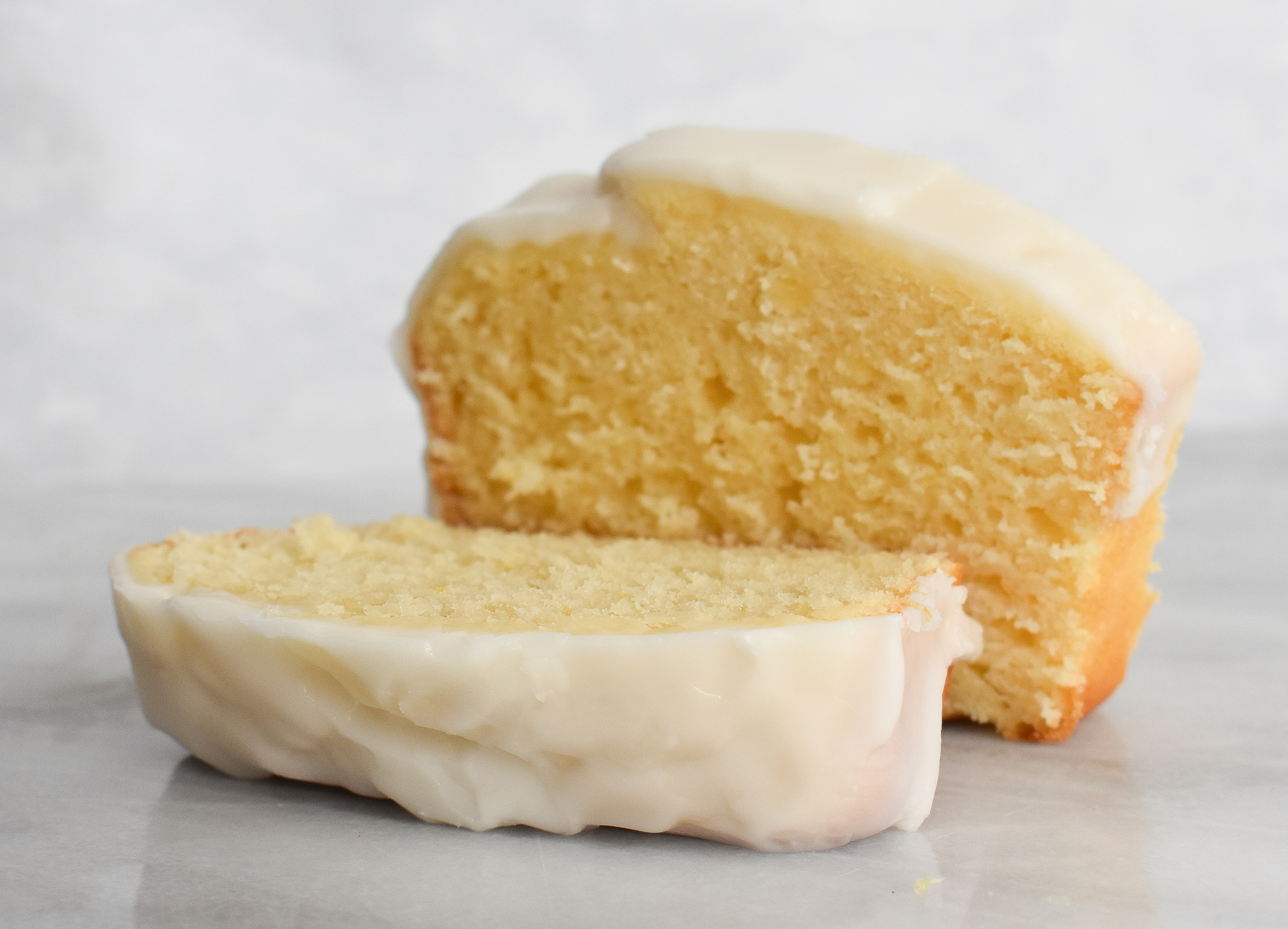 You may also want to try my low-FODMAP Banana Bread or my low-FODMAP Orange Bread recipes!  Or else take a look at over 300 more low-FODMAP recipes on my blog.
Be healthy and happy,
Rachel Pauls, MD
---
Starbucks Copycat Low-FODMAP Iced Lemon Loaf; Gluten-free, Dairy-free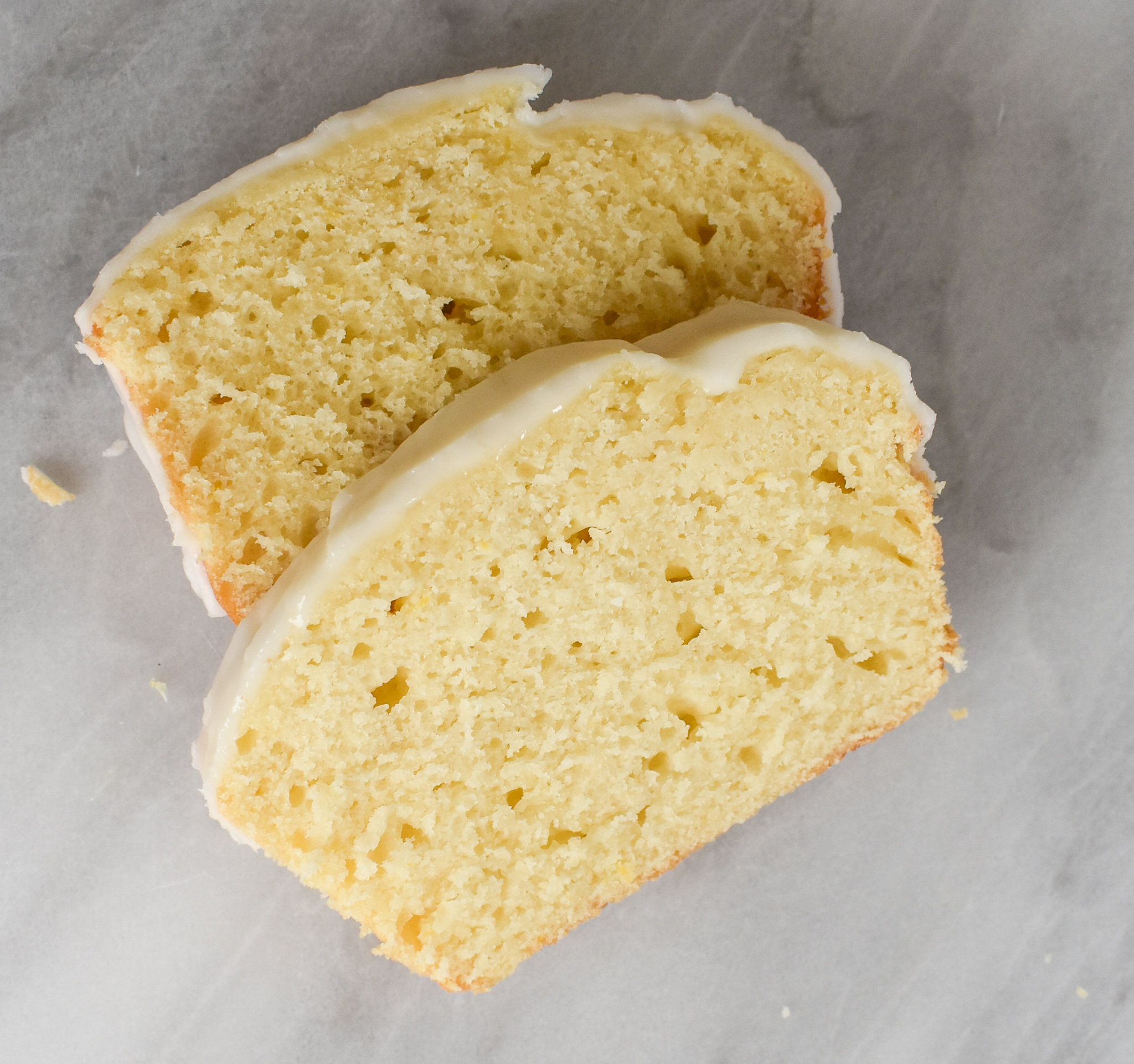 Although this recipe has not been tested, a single serving should be low-FODMAP based on the ingredients (using FODMAP data at time of posting).  However, due to large amount of lemon juice used, test for your personal tolerance.
Serves 12
Prep time: 20 min
Bake time: 55-65 min
Total time: About 80 min
Bake: 350 F
Ingredients:
For low-FODMAP Lemon Loaf
1 tbsp grated lemon zest
¼ cup freshly squeezed lemon juice (about 1 medium lemon will provide the juice and zest for this whole recipe)
½ tsp lemon extract
2 cups low-FODMAP, gluten-free flour (I use Authentic Foods GF Classical Blend- see my bake-off blog for reason why!)
2 tsp baking powder
½ tsp salt
3/4 tsp xanthan gum (if not added to your low-FODMAP flour choice)
1 cup granulated sugar
1/2 cup canola oil
3 large eggs
¾ cup low-FODMAP milk (almond, coconut for dairy-free version or lactose-free milk)
Vegetable shortening for greasing
For low-FODMAP Lemon Glaze:
1 & 1/2 cups powdered sugar
3 tbsp freshly-squeezed lemon juice
1 tsp lemon extract
1-2 tbsps low-FODMAP canned coconut cream or other low-FODMAP milk (such as almond milk for dairy-free version) to thin as needed
Directions
Pre-heat the oven to 350F
Grease loaf pan with shortening, line with wax paper to help remove from pan and grease this also
Place low-FODMAP flour, baking powder, xanthan gum, salt and sugar in a large bowl
In a separate large bowl (can do in stand mixer with flat paddle) beat eggs
To the egg mixture, add the low-FODMAP milk, lemon zest, then slowly add the lemon juice, followed by oil, and lemon extract
Pour dry ingredients into the wet ingredients and mix on low until just combined
Transfer the batter into the prepared loaf pan
Put the lemon loaf in the oven and bake for about 55-65 minutes until tester is clean

Depending on the type of pan you use and your oven, begin checking at 50 min
Mine took about 55 minutes to bake
You want the tester clean and the top to be slightly spongy to the touch

Let sit about 5 minutes in pan, then remove and cool on rack completely
Prepare the low-FODMAP Lemon Glaze
While low-FODMAP lemon loaf is baking, prepare the low-FODMAP lemon glaze
Place lemon juice and lemon extract in a medium bowl (can do by hand or with mixer)
Gradually add the powdered sugar, and beat until smooth and creamy
Add low-FODMAP milk a teaspoon at a time to thin as needed
When low-FODMAP lemon loaf is at room temperature, evenly spread the frosting over the top of the loaf
Refrigerate any leftovers in an airtight container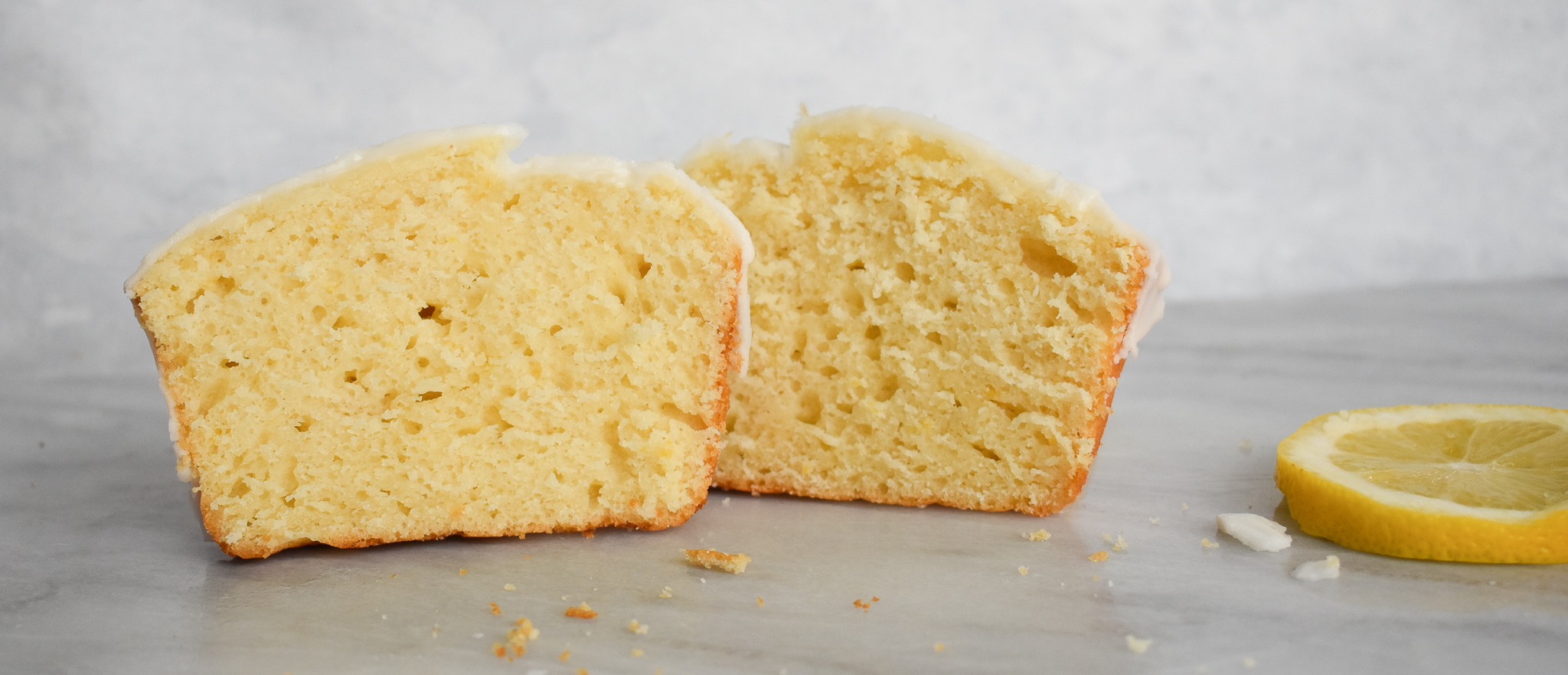 This cake is tart, and sweet with such low-FODMAP lemon flavor.  Plus it is super moist…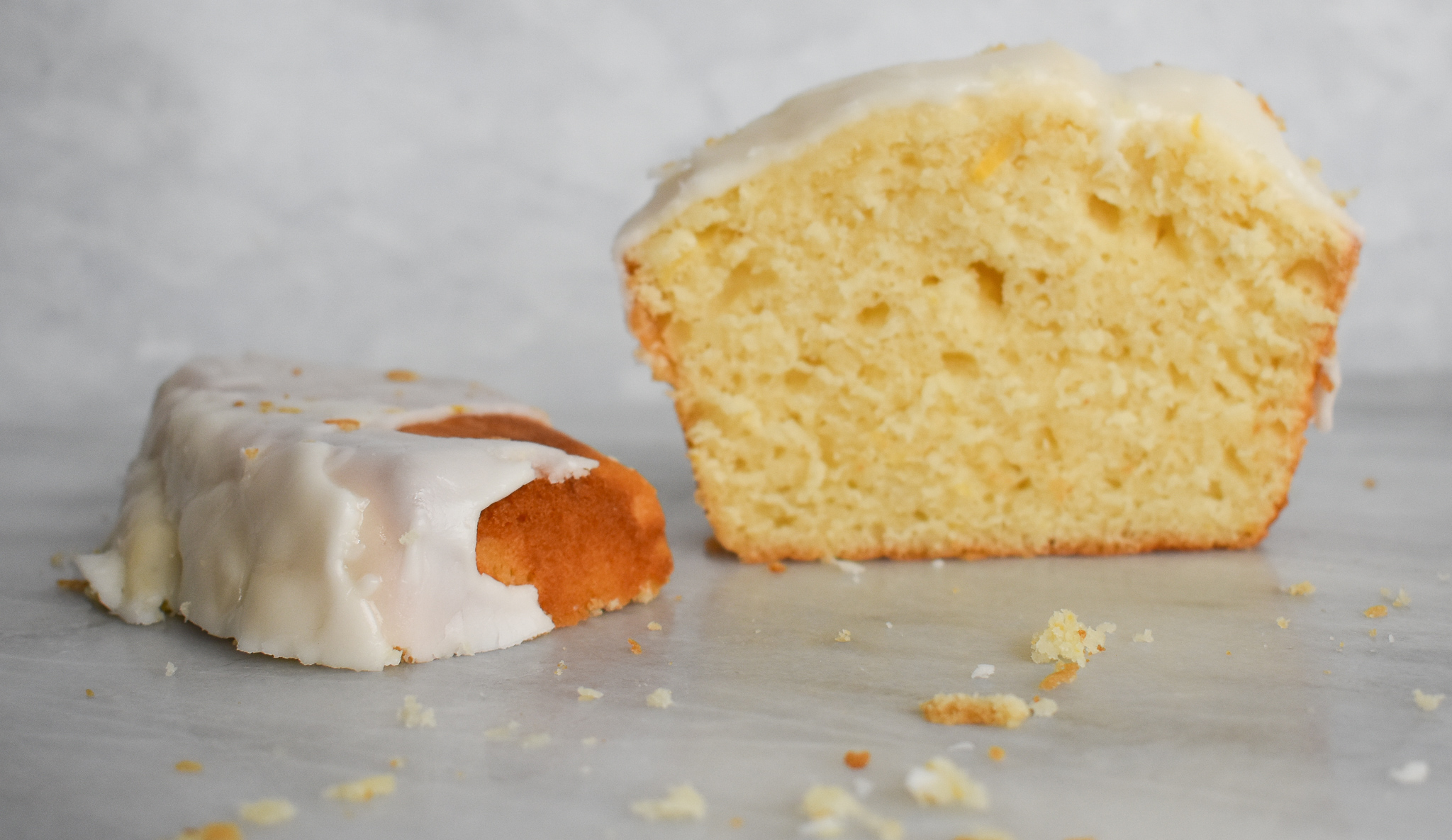 This low-FODMAP Starbuck's Copycat Iced Lemon Loaf melts in your mouth!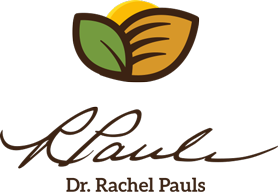 Printer Friendly Version
Comments Rating
( reviews)