Sensational Low-FODMAP Bacon, Spinach & Basil Frittata Recipe; Gluten-free
November 4, 2017
Printer Friendly Version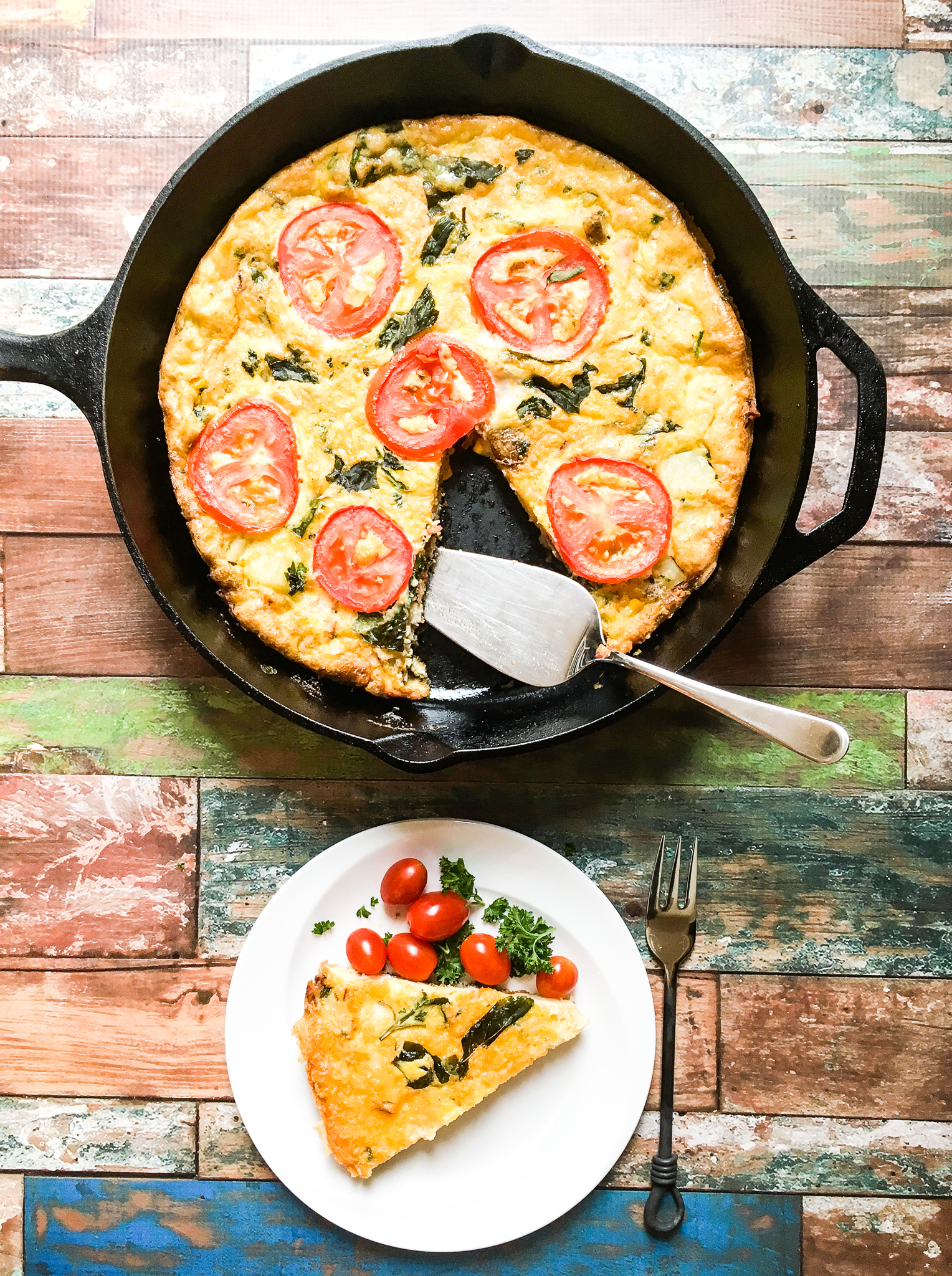 Low-FODMAP frittata is one of the most perfect meals.  You can enjoy this for breakfast, lunch, supper or anytime between!  A frittata is a wonderful way to use up your low-FODMAP leftovers in style.  Try my combination or use your own favorites and delight your taste buds with this easy, versatile low-FODMAP frittata recipe.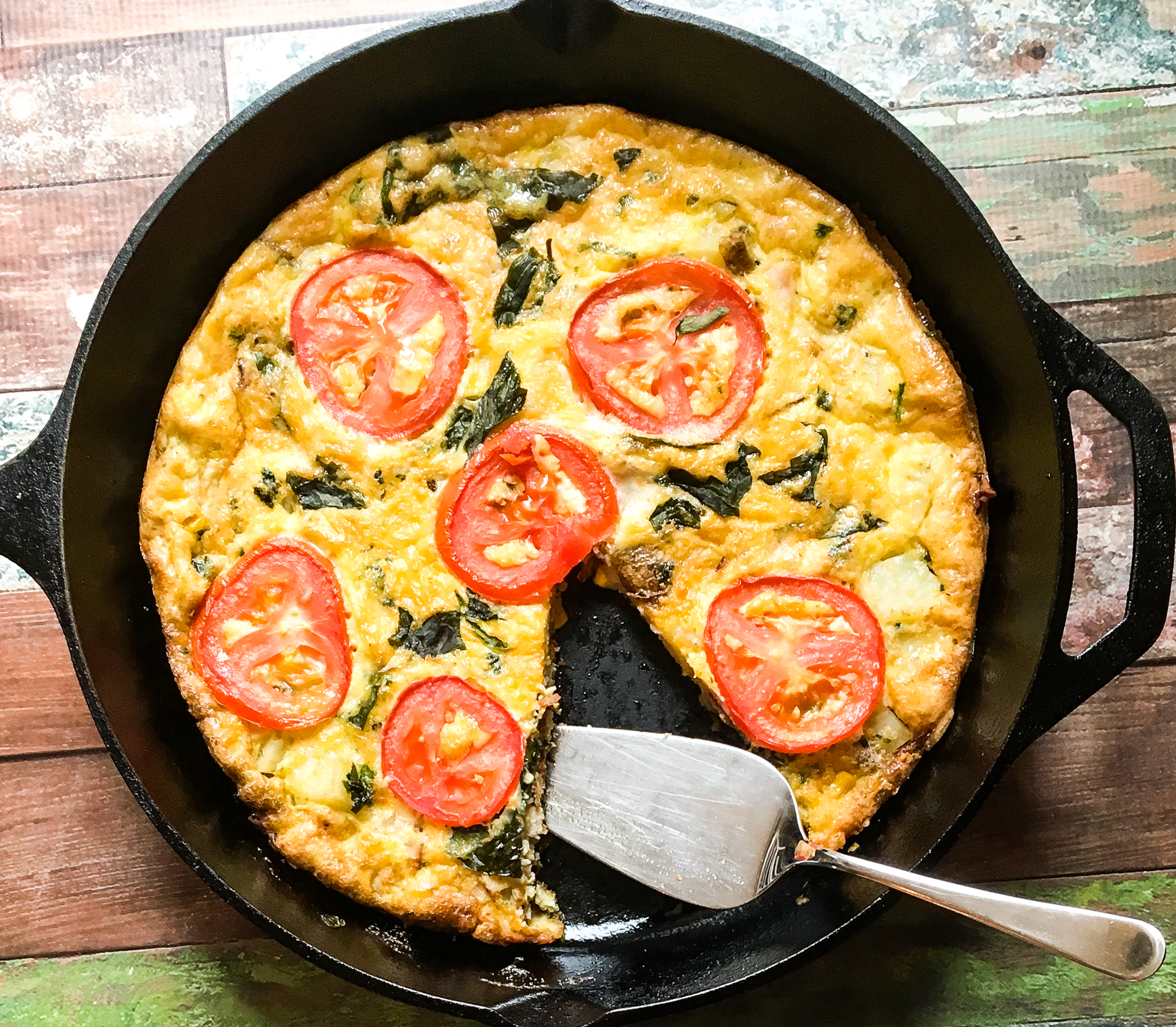 This low-FODMAP frittata refrigerates well for 2-3 days and tastes great both warm and cold.
Check out over 400 more low-FODMAP recipes on the blog.  You may also love my low-FODMAP Breakfast Bake or my low-FODMAP Best Breakfast Collection!
Be healthy and happy,
Rachel Pauls, MD
---
Sensational Low-FODMAP Bacon, Spinach & Basil Frittata; Gluten-free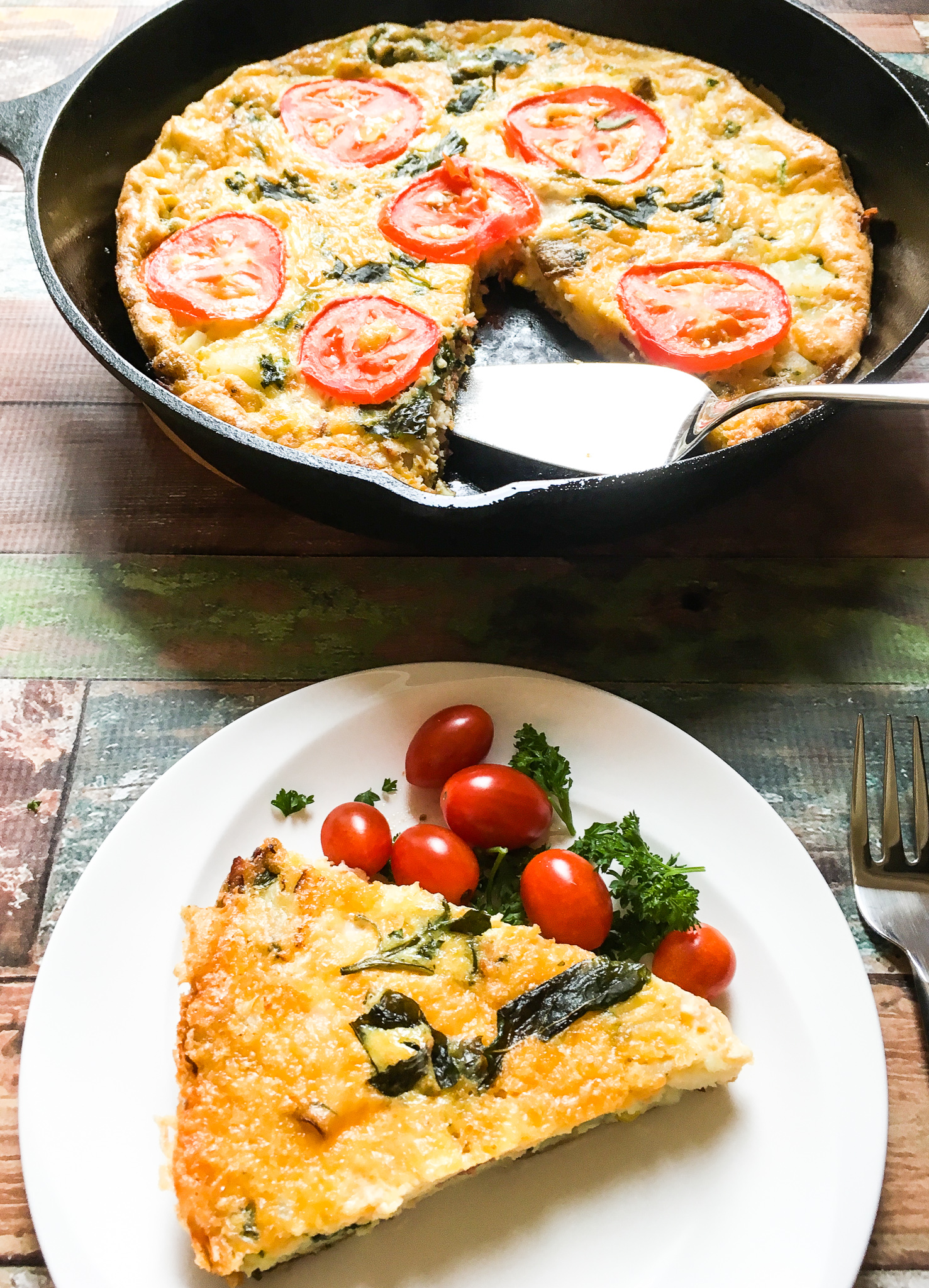 Although this recipe has not been tested, a single serving should be low-FODMAP based on the ingredients
Bake 450 F
Prep time 10 min
Cook time 25 min
Servings 6
Equipment: oven safe 10-12 inch skillet (cast iron works well)
Ingredients
8 large organic eggs
½ cup coconut cream (canned) or coconut milk
4 oz pancetta or 4-6 pieces of bacon cut into 1″ pieces
1 cup chopped potato, pre-cooked (I used leftover baked potato)
¼ cup corn (I used fresh frozen corn)
2 TB fresh basil
1 tomato, sliced
½ cup chopped deli turkey or leftover turkey/chicken breast
½ cup baby spinach
1/2 cup cheese of choice –cheddar/monterey jack/mozzarella work well
1 tsp each salt and pepper
¼ tsp cayenne pepper
1 tsp onion-infused oil, optional
Directions
Preheat oven to 450 F
In an oven safe 10-12″ skillet over medium heat, cook the pancetta or bacon until almost done (about 5 minutes)
Leave the bacon grease in the skillet and if necessary add the optional oil to coat the sides of the pan
Place spinach in skillet and stir
Add corn and cooked potatoes and stir
When these are warmed, add the basil and then the turkey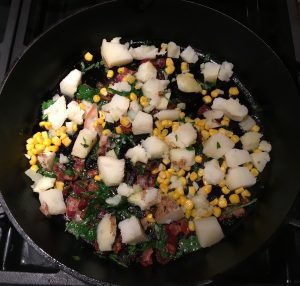 In a medium bowl place the eggs, cream, salt, pepper and cayenne and whisk together until well blended
Ensure there is oil coating the sides of the pan
Pour egg mixture into skillet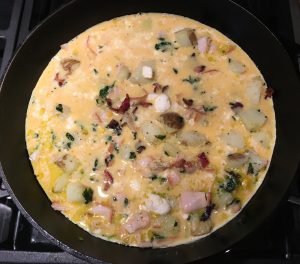 Top mixture with cheese and sliced tomato and place your oven safe skillet into the oven, add additional basil if desired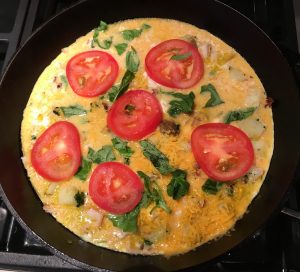 Bake 20 min or until center is fluffy
Serve immediately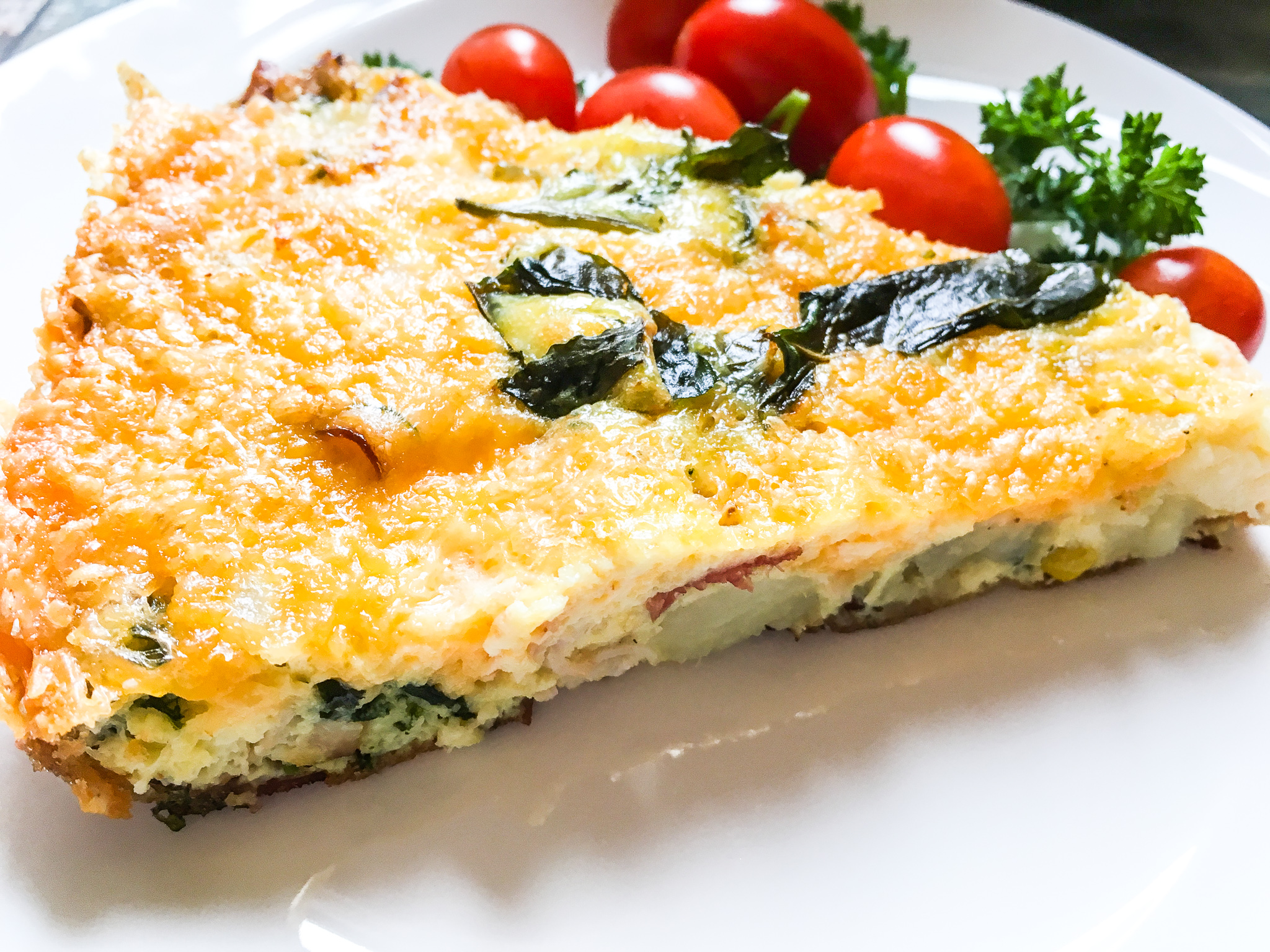 That is one amazing low-FODMAP frittata…It literally melts in your mouth!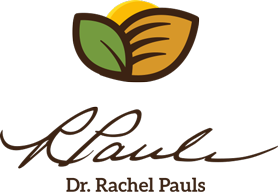 Printer Friendly Version
Comments Rating
( review)