Dr. Rachel's Low-FODMAP Traditional Pie Crust Recipe; Gluten-free
November 20, 2017
Printer Friendly Version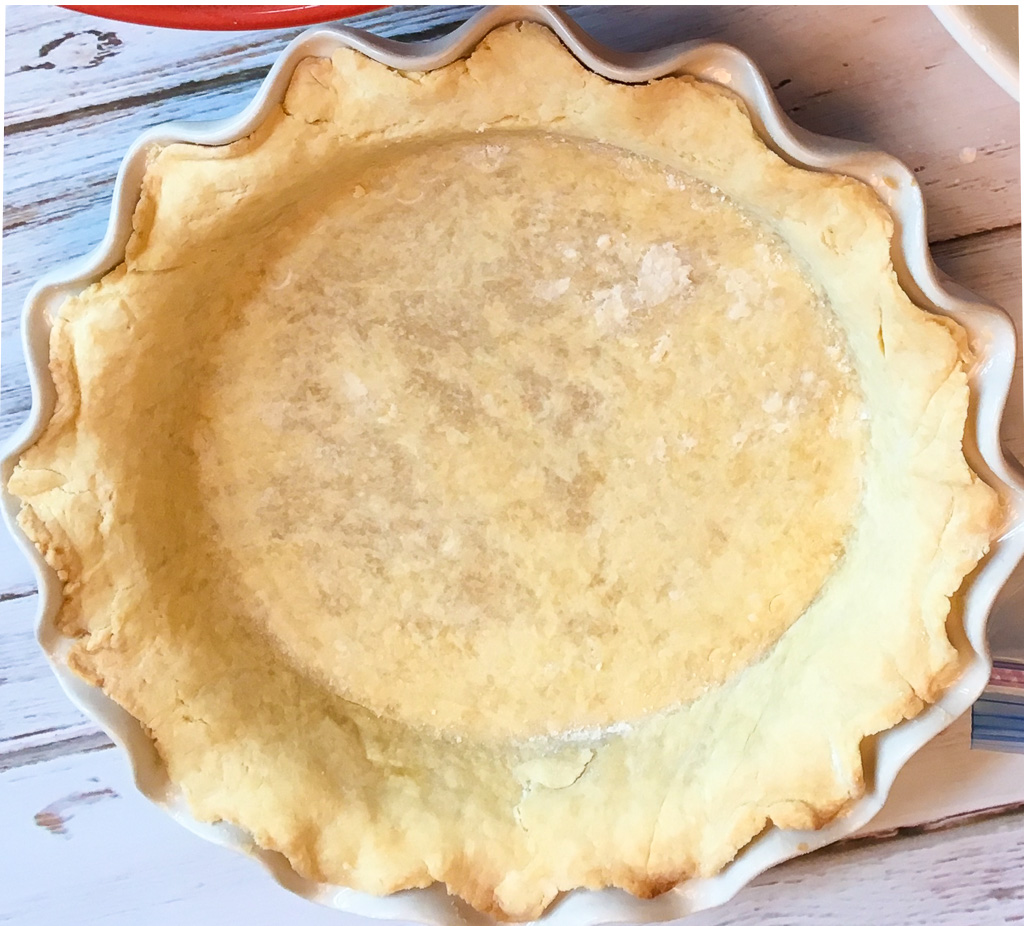 This is a flaky, buttery, low-FODMAP and gluten-free pie crust recipe that can be used for both savory and sweet pies. This crust has great texture and will hold up well. Try it as a top for my low-FODMAP chicken pot pie recipe!
This low-FODMAP pie crust can also be a base for a low-FODMAP quiche, or your favorite fruit and dessert fillings (like my low-FODMAP strawberry rhubarb crumb pie and low-FODMAP pumpkin pie). It is easy to make and can be frozen pre-baked or par-baked for future use.
You can also use lactose-free low-FODMAP butter to create a double layer pie. So delicious, you won't believe its low-FODMAP.
Check out my low-FODMAP Pie and Tart Collection, or over 300 more low-FODMAP recipes on the blog.  IBS-friendly!
Be healthy and happy,
Rachel Pauls, MD
---
Dr. Rachel's Low-FODMAP Pie Crust; Gluten-free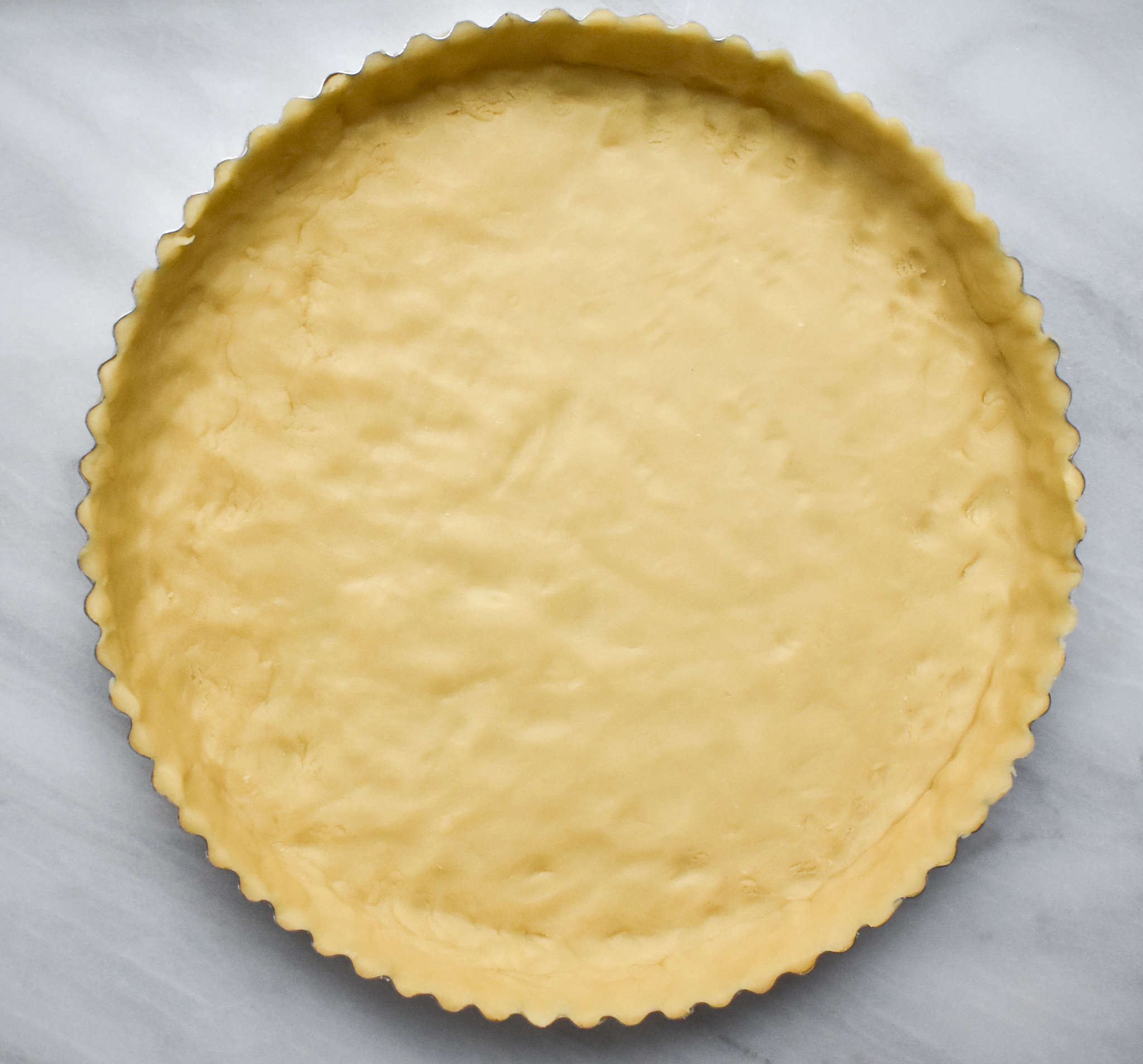 Although this recipe has not been tested, a single serving should be low-FODMAP based on the ingredients
Modified from Gluten-free Baking Classics, Annalise G Roberts, Second edition, 2006
Note: I highly recommend this author, her baking tips are simply extraordinary and she is a master of gluten-free.  I learned so much from her recipes.
Bake 375 F
Prep time 20 min
Bake time 1 hour
Serves 8
Makes: One 9 inch pie crust (Read recipe to the end for a hint on what to do with leftover crust!)
Ingredients
1 cup plus 2 tablespoons Authentic Foods GF Classical Blend Flour (I recommend this type for baking)
2 tablespoon sweet rice flour (I used Bob's Red Mill)
1 tablespoon granulated sugar
½ teaspoon xanthan gum
1/4 teaspoon salt
6 tablespoons cold unsalted butter (can use lactose- free)

make sure to use cold butter

1 large egg
2 teaspoons lemon juice or orange juice (fresh squeezed)
Egg white (optional) for brushing on crust pre-bake
Vegetable shortening for greasing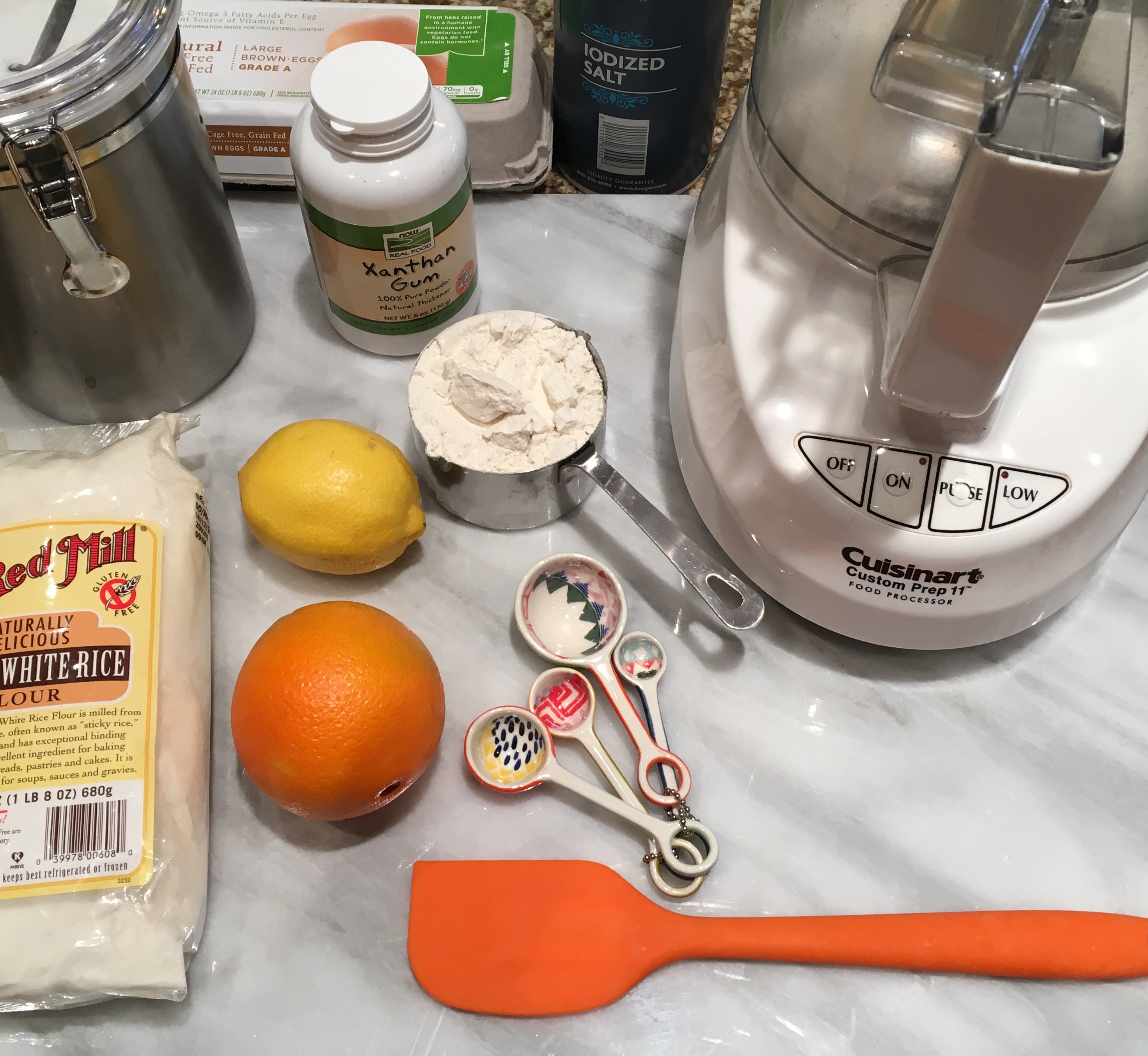 Directions
Mix flours, sugar, xanthan gum and salt in bowl of electric mixer
Add butter in small pieces and mix until crumbly
Add egg and juice
Mix on low until dough is together, but not sticky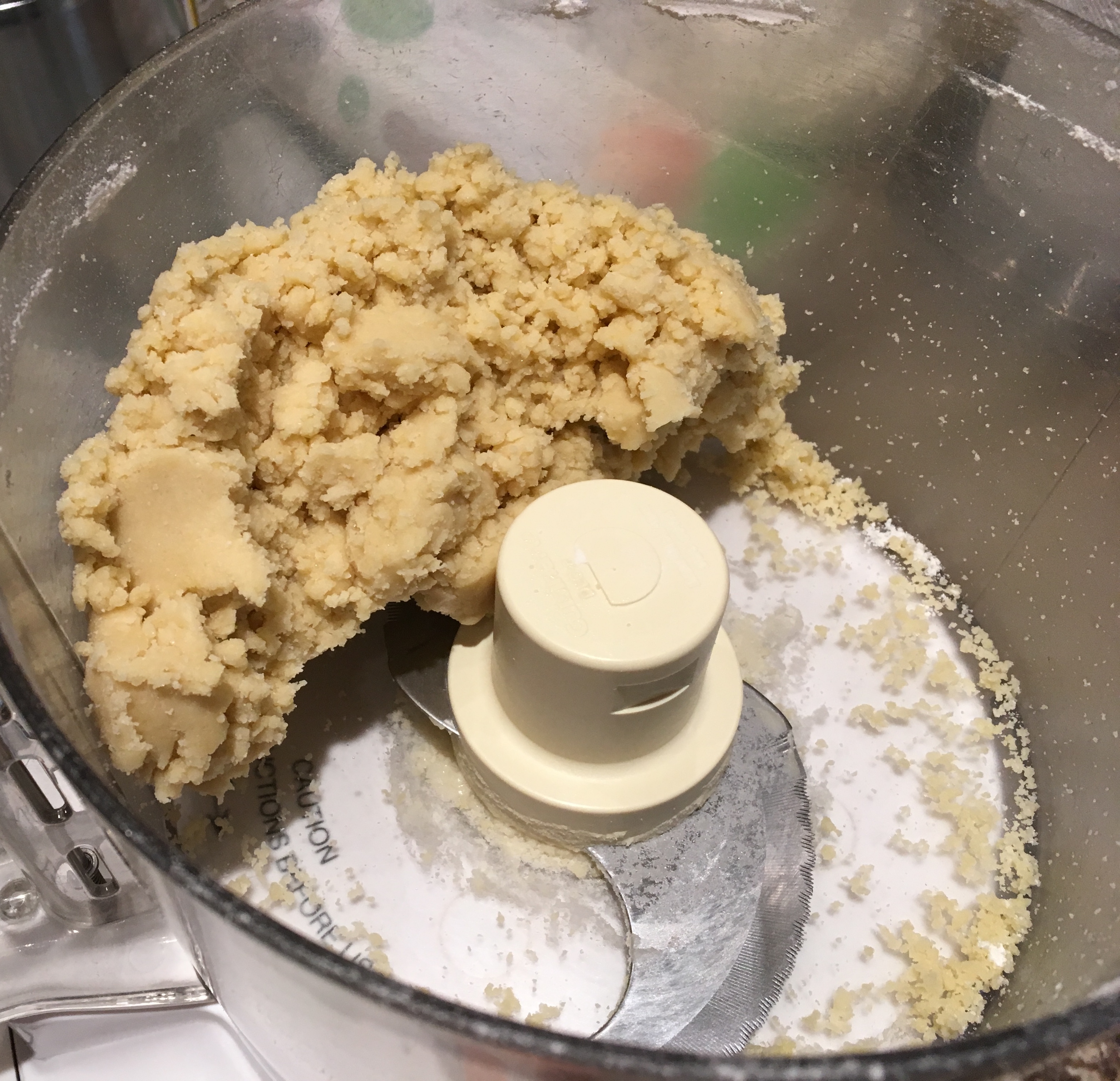 Form into a ball, wrap in plastic wrap and chill for 10 minutes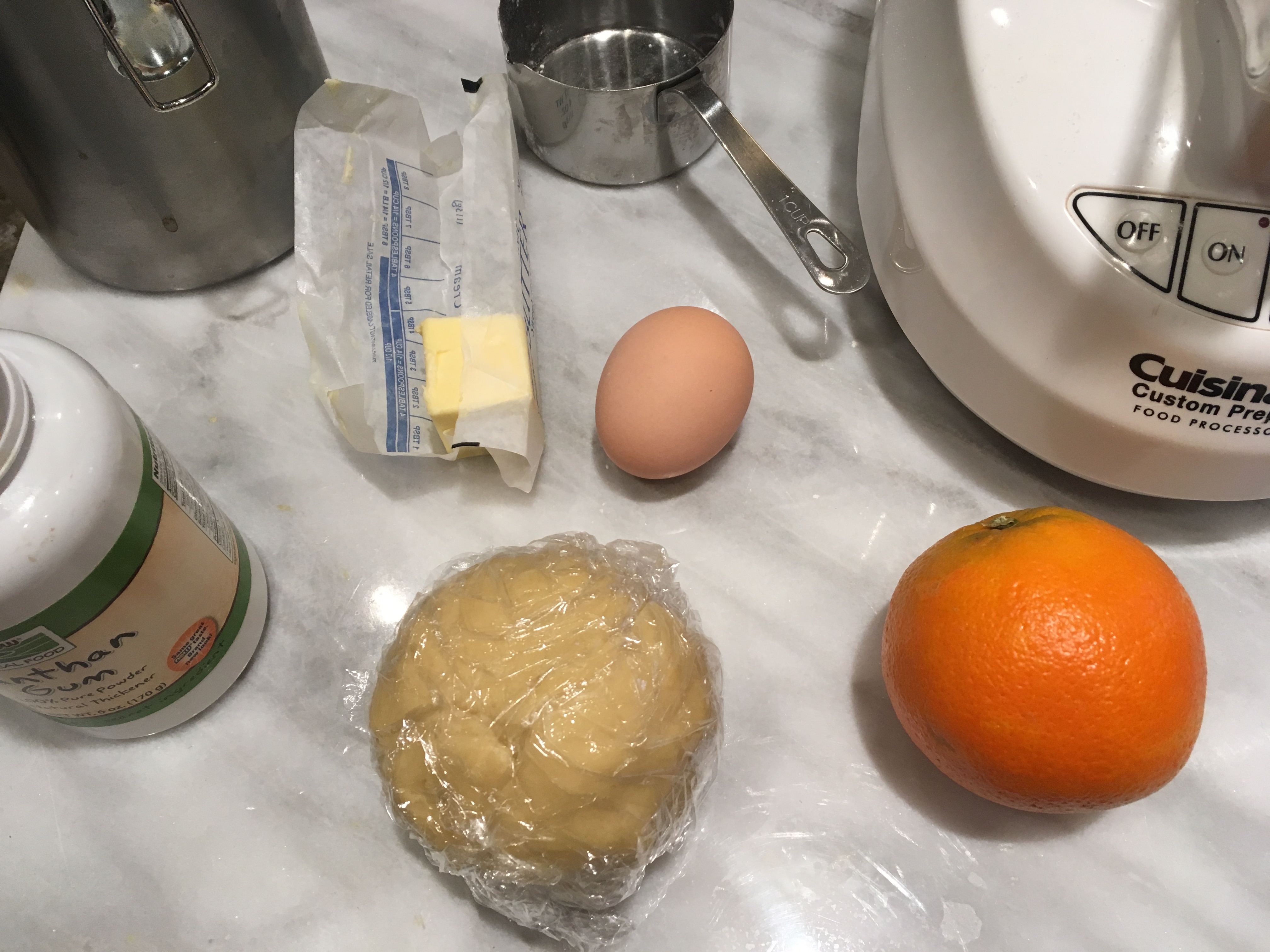 If desired, can freeze dough for 1-2 months or refrigerate for about 1 week at this point
If ready to roll out:

Place ball of dough on a sheet of floured wax paper
Sandwich in a second sheet of wax paper
Flatten by hand or with rolling pin until 1/4 inch thick
Alternative: I used this amazing 'pie bag' and it worked like a charm!  So easy to roll out…
Refrigerate dough intermittently if needed to help with rolling out (it may not roll properly if too warm)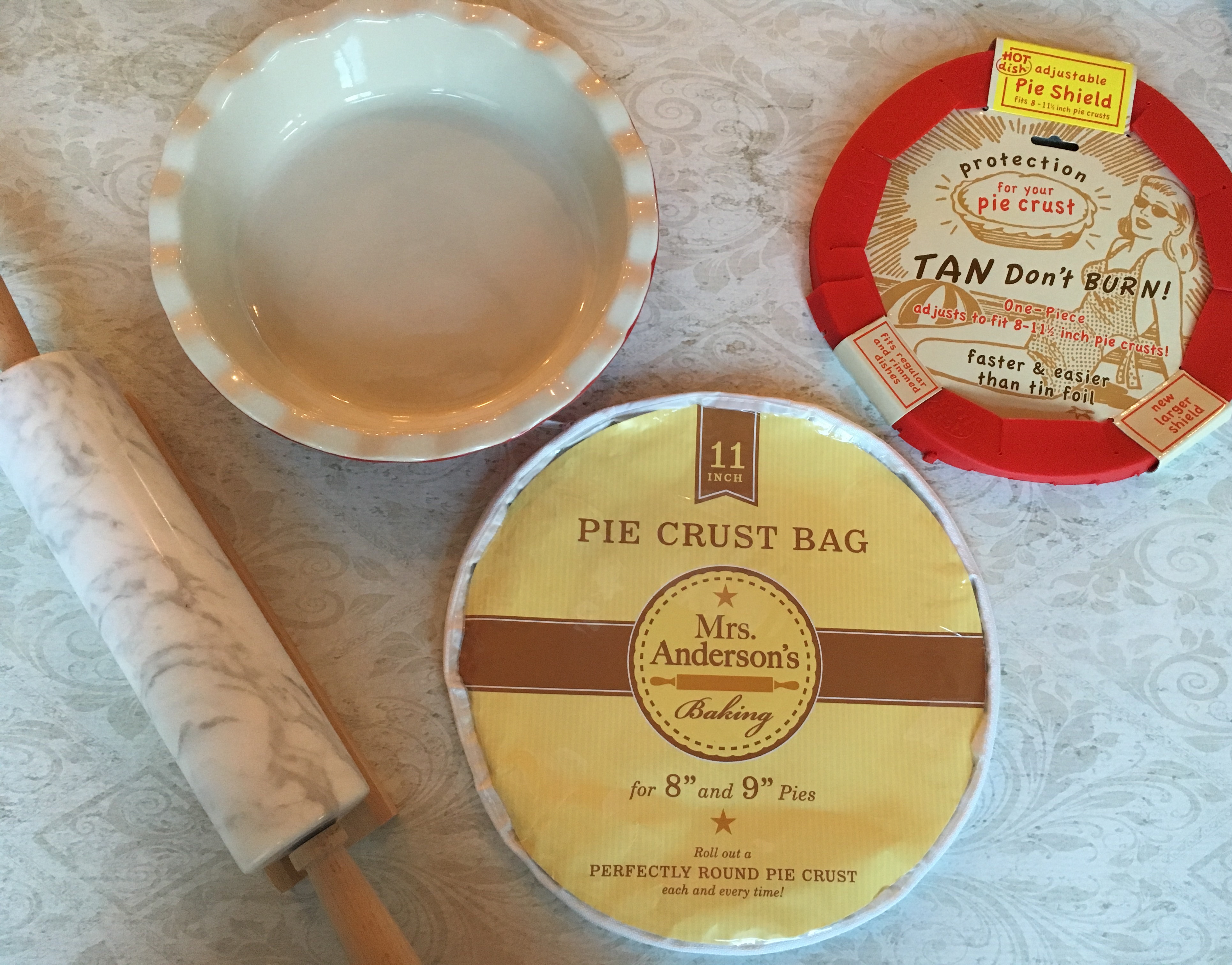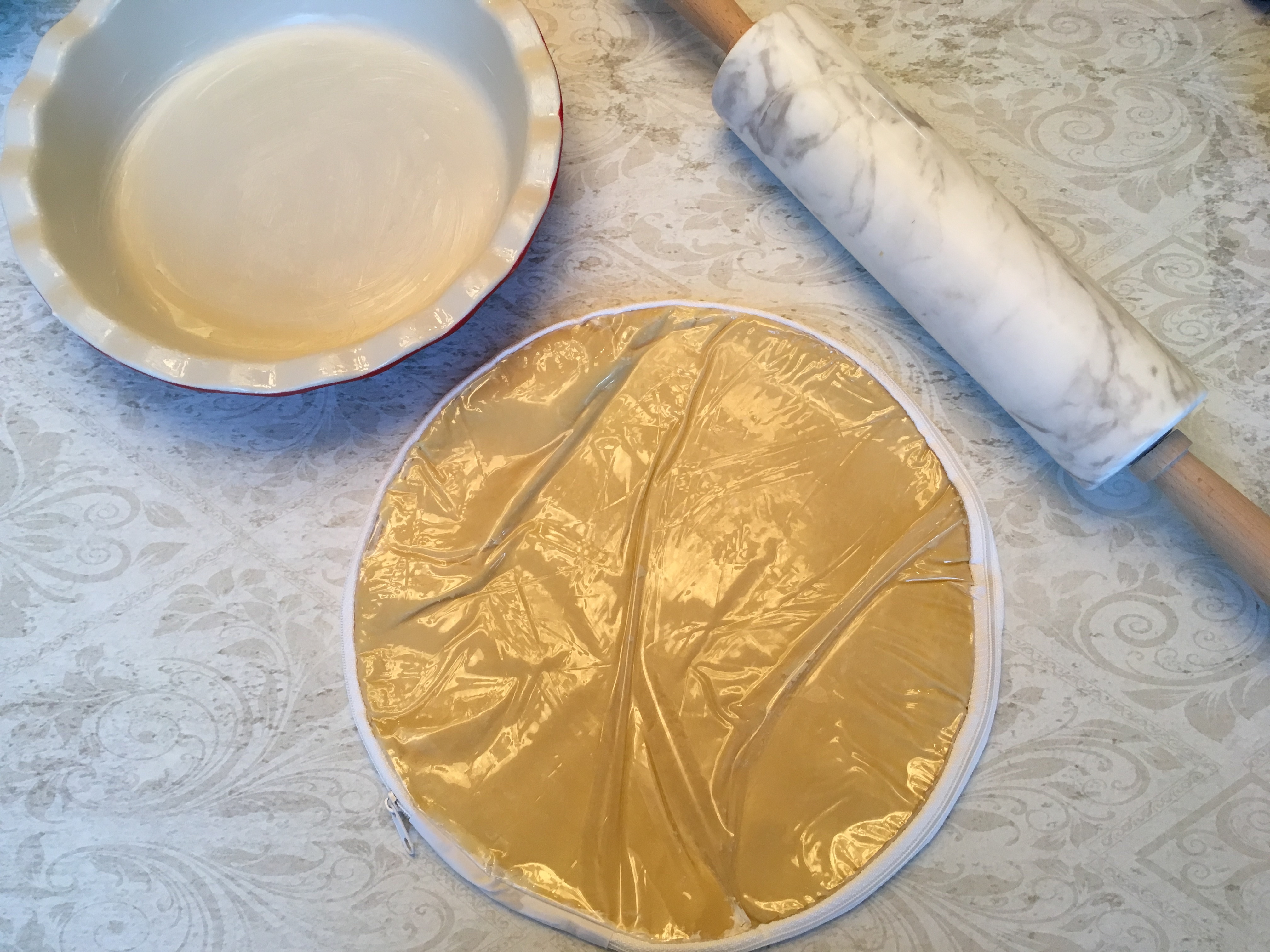 If using for a traditional low-FODMAP pie/tart or quiche:
Grease and flour pan with low-FODMAP flour
Remove top wax paper and flip dough into pie pan
Remove second wax paper layer and decorate edges as desired (use a fork to make lines, or your fingers to flute edges
See below for par-(partial) blind baking and blind pre-baking instructions
If desired, brush crust with egg white prior to baking
Spoon filling into pie dish
Flip dough over filling
Bake with crust on top layer only as above (375 F for 20 minutes), or per your recipe instructions
Consider a crust guard to minimize the crust burning
Can double recipe for double layer crust- but use lactose-free butter to keep it low-FODMAP in that case! ( I used Green Valley Organics)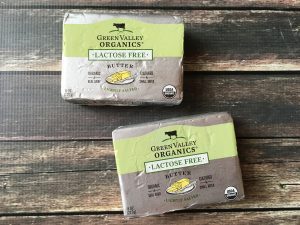 To par-bake or partially blind-bake: (for a fruit pie or baked custard pie, like low-FODMAP pumpkin or low-FODMAP strawberry-rhubarb)
Line crust with parchment and use pie weights/rice/beans or other substitute
Bake at 375 F for 10 minutes
Remove and fill per recipe directions
Can freeze par-baked crust for 1-2 weeks if desired (wrap prior to freezing)
To completely pre-bake or blind-bake: (for a no-bake pie, like chocolate cream or ice cream pie)
Dock pie crust using knife with 2 or 3 slits
Do not need to use pie weights
Bake at 375F for 25 min
Can use your finger to cover over holes following baking if desired to prevent any filling from leaking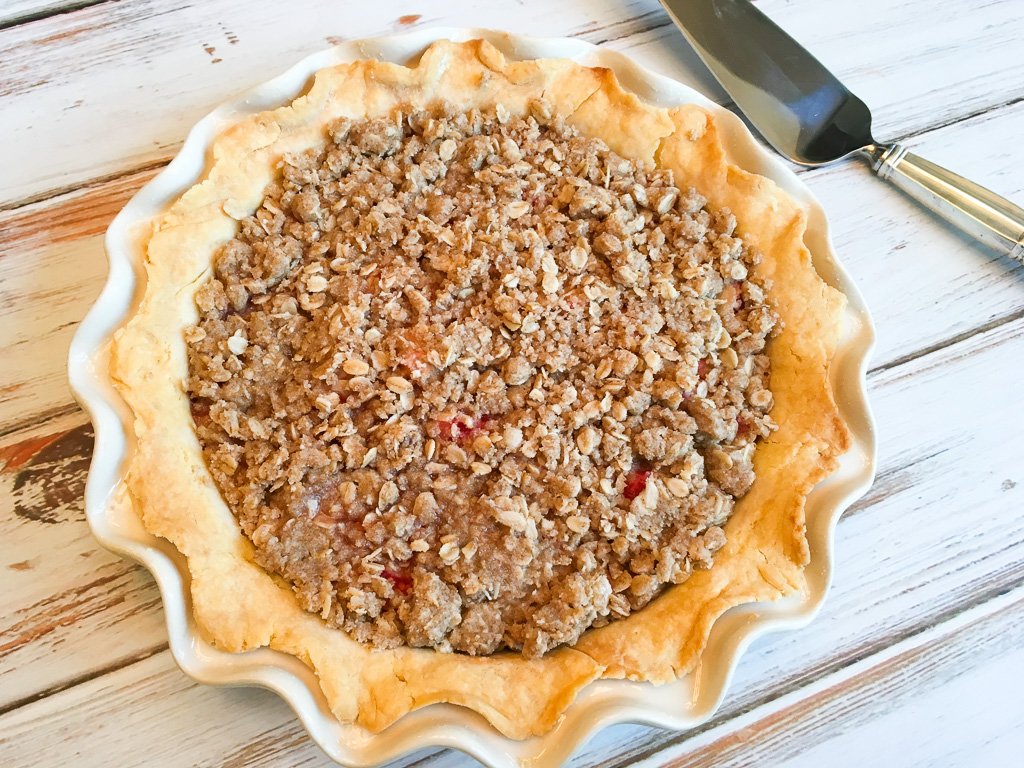 That picture is my delicious low-FODMAP strawberry-rhubarb crumb pie!
Hint: Leftover pie crust can be cut-out into shapes and baked at 350 F for 25-30 minutes on a silicone sheet or parchment paper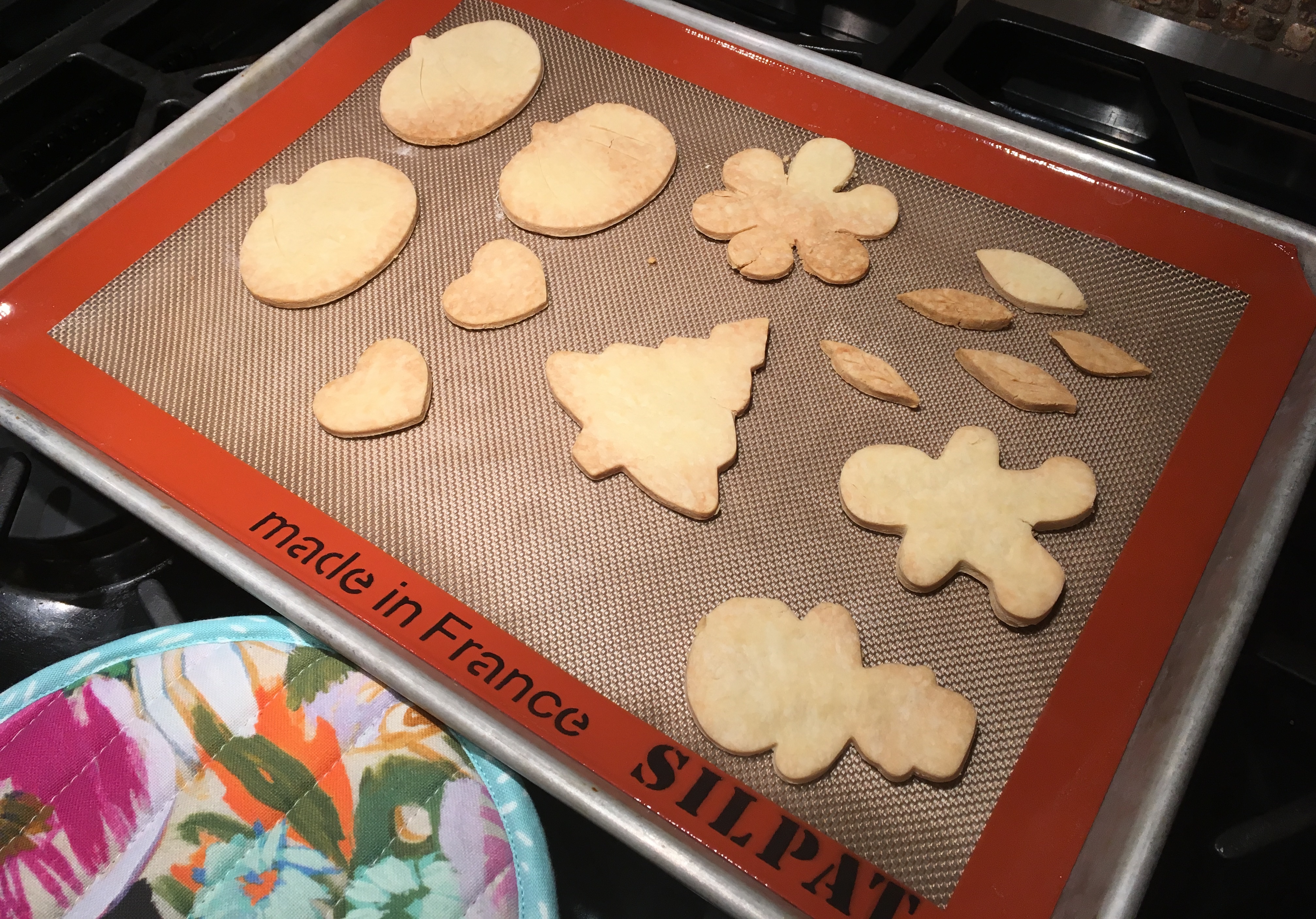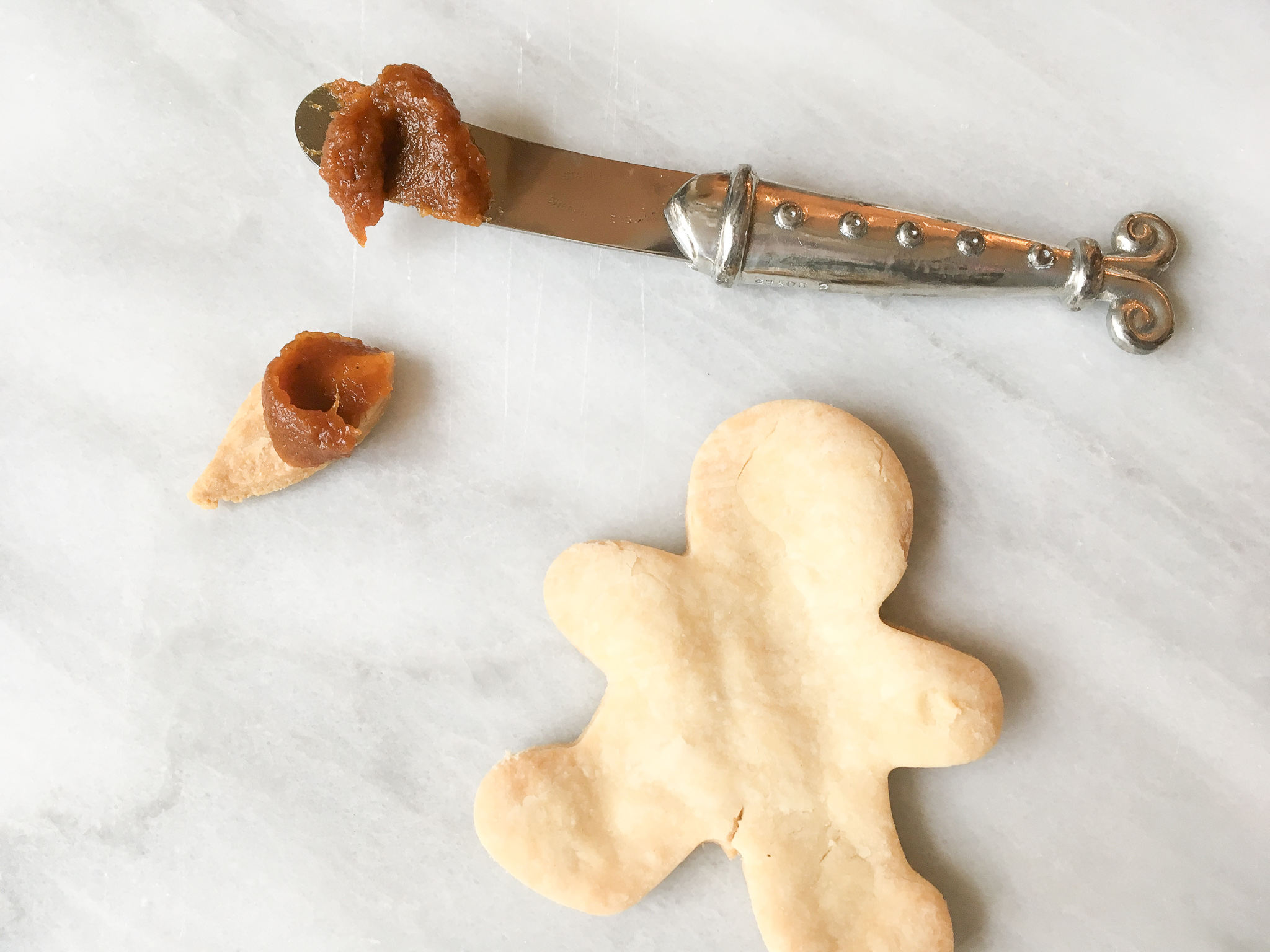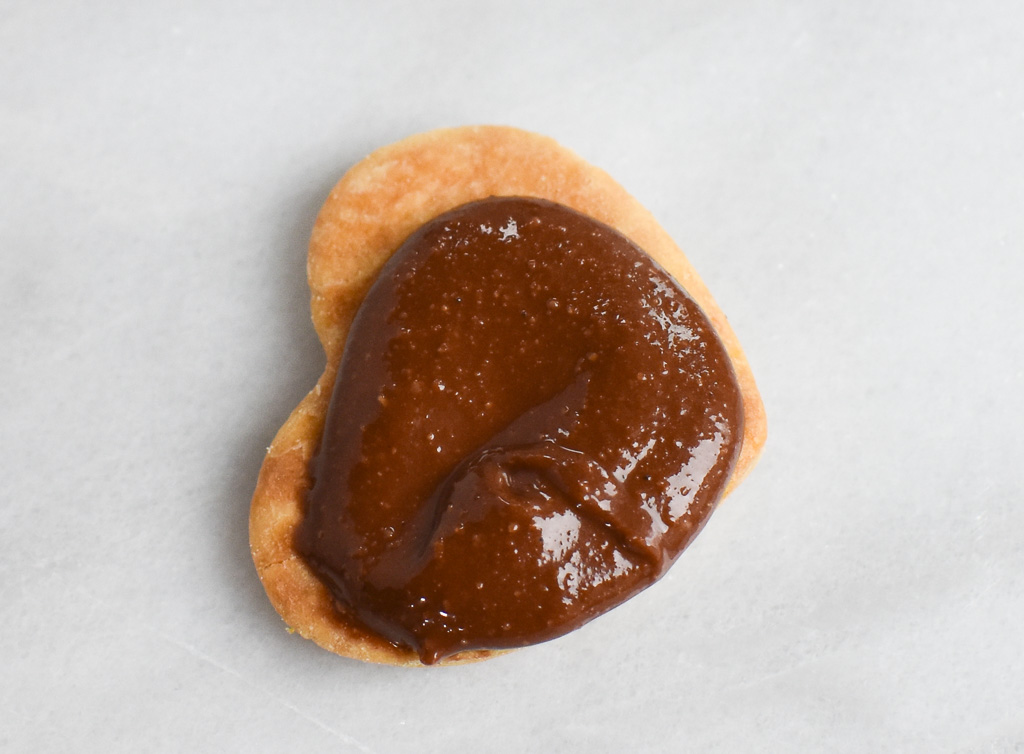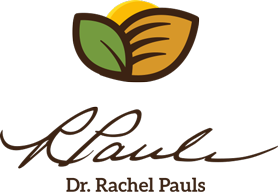 Printer Friendly Version
Comments Rating
( review)