Dr. Rachel's Favorite Low-FODMAP Smoothies; Peanut Banana, Wild Blueberry Chia & Strawberry Almond Flax
November 16, 2017
Printer Friendly Version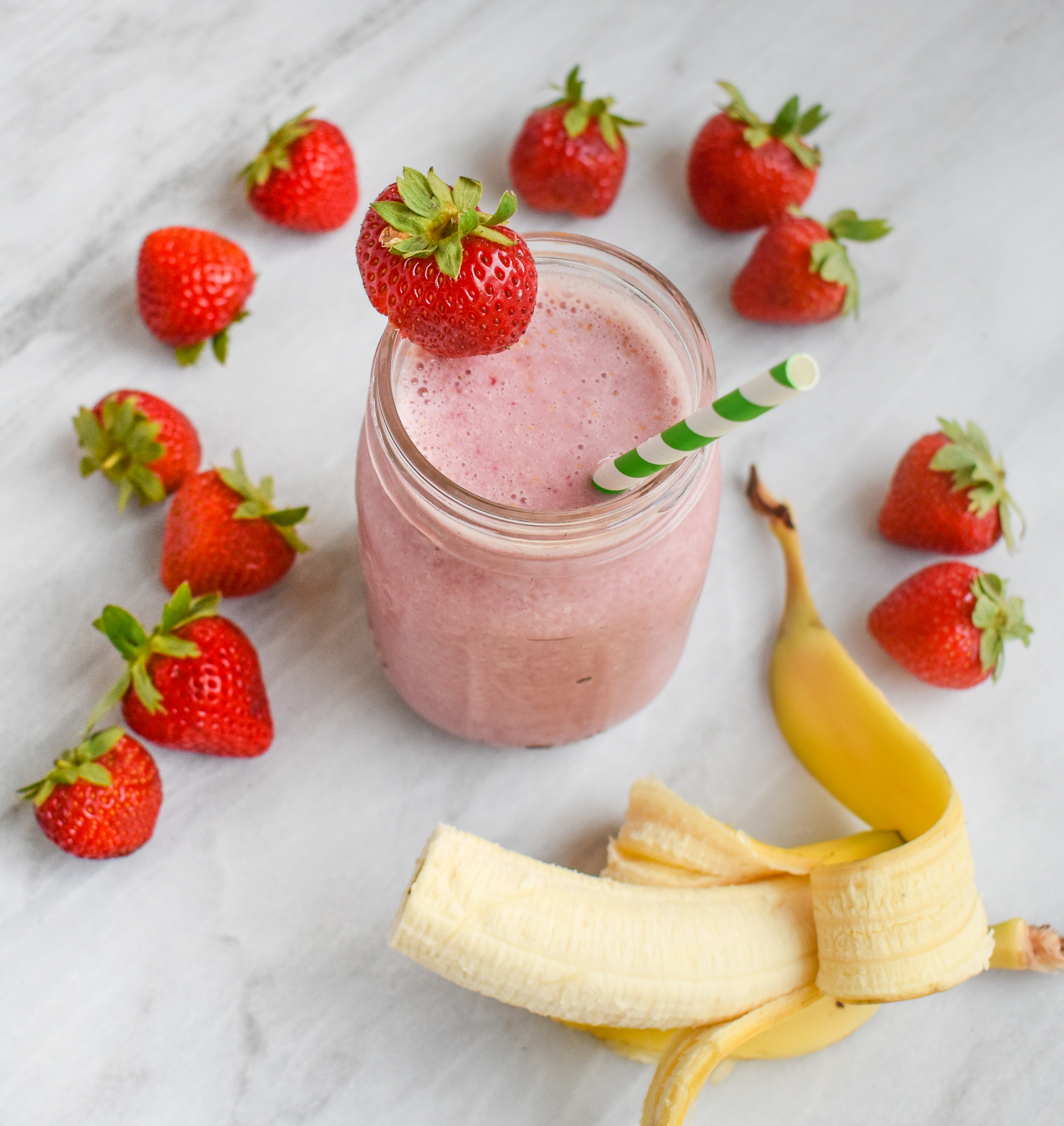 Low-FODMAP smoothies are the perfect refreshing, nourishing treat.  You can enjoy one post workout to replenish, or as a breakfast on the go.  I love low-FODMAP smoothies because they can be made so many exciting ways, depending on the mood you are in!  Below are my favorite low-FODMAP smoothie recipes, but feel free to create to your preferences.
A low-FODMAP smoothie is super easy.  Here are some of my suggestions.  Combine:
A fruit choice, like 1/2 banana, 10 strawberries, 20 blueberries or 10 raspberries (I like to use frozen fruit for my smoothies) or a combination
Low-FODMAP milk (like almond, lactose-free, coconut)
A healthy fat and fiber source like 1 tablespoon almond or peanut butter, chia seeds (or low-FODMAP chia pudding) or ground flax seeds (flax is better eaten ground compared to whole for the health benefits)
An extra protein source like brown rice protein powder (I use Nutribiotic- check out my low-FODMAP travel tips blog for a picture of this brand) or low-lactose whey protein isolate

Check ingredients list to avoid high-FODMAP additives like chicory root or inulin
Just be aware that the ones I suggest have not been formally tested for FODMAP levels

Any other preferred add ins:

Spices like turmeric, cinnamon or nutmeg
A few drops of flavorings like vanilla/almond/caramel/orange extract
Thickeners like oats, lactose-free yogurt, or 1/2 teaspoon of guar gum
Cocoa or espresso powders

Ice cubes to help the consistency
Sugar or sweetener to taste
These are 3 of my go-to low-FODMAP smoothie recipes.  They are peanut/banana, wild blueberry/chia and strawberry/almond/flax.  These low-FODMAP smoothie recipes are guaranteed to be your favorites too!
Note: to make a 'layer smoothie' just freeze for 15-30 minutes after each layer :).
For more recipe ideas, check out over 400 more low-FODMAP recipes on the blog.  You may also love my low-FODMAP Protein Waffles, low-FODMAP flavored yogurt and low-FODMAP Peanut Butter Quinoa recipes.
Be healthy and happy,
Rachel Pauls, MD
---
Dr. Rachel's Favorite Low-FODMAP Smoothies; Peanut/Banana, Wild Blueberry/Chia & Strawberry/Almond/Flax; Gluten-free, Vegan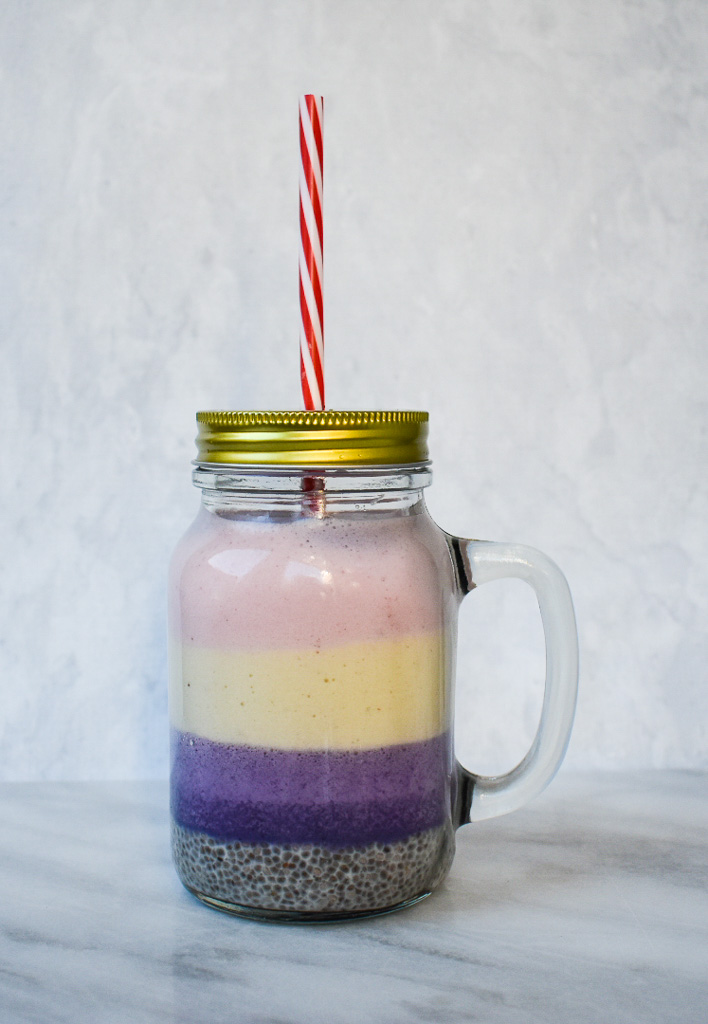 Although these recipes have not been lab tested, a single serving should be low-FODMAP based on the ingredients USING AVAILABLE FODMAP DATA AT TIME OF POSTING
Prep time: 5 minutes per recipe
Servings: 1-2 per recipe
---
Low-FODMAP Peanut & Banana Smoothie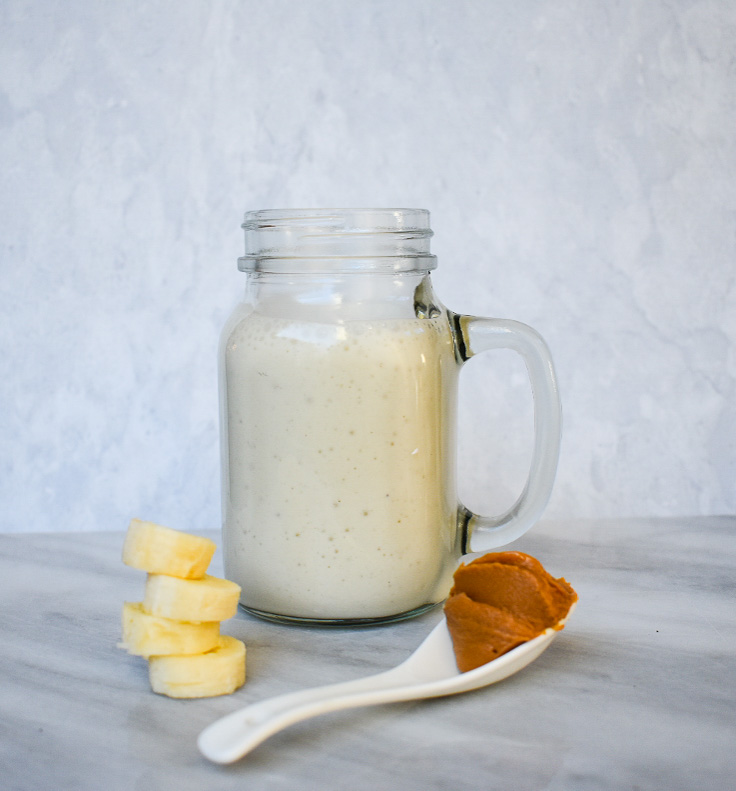 Ingredients
1 & 1/2 cups low-FODMAP milk (almond for vegan version or lactose-free 2% milk are my favorites)
1 tablespoon peanut butter
1 tsp cinnamon
1 tablespoon sugar
1/3 medium-sized ripe frozen banana (note: banana FODMAP content increases with ripeness.  If you select unripe banana for your smoothie you can safely consume up to 1 medium banana)
1/2 cup ice cubes
Blend all ingredients on high for 1 minute.  Serves 1-2.
---
Low-FODMAP Wild Blueberry & Chia Smoothie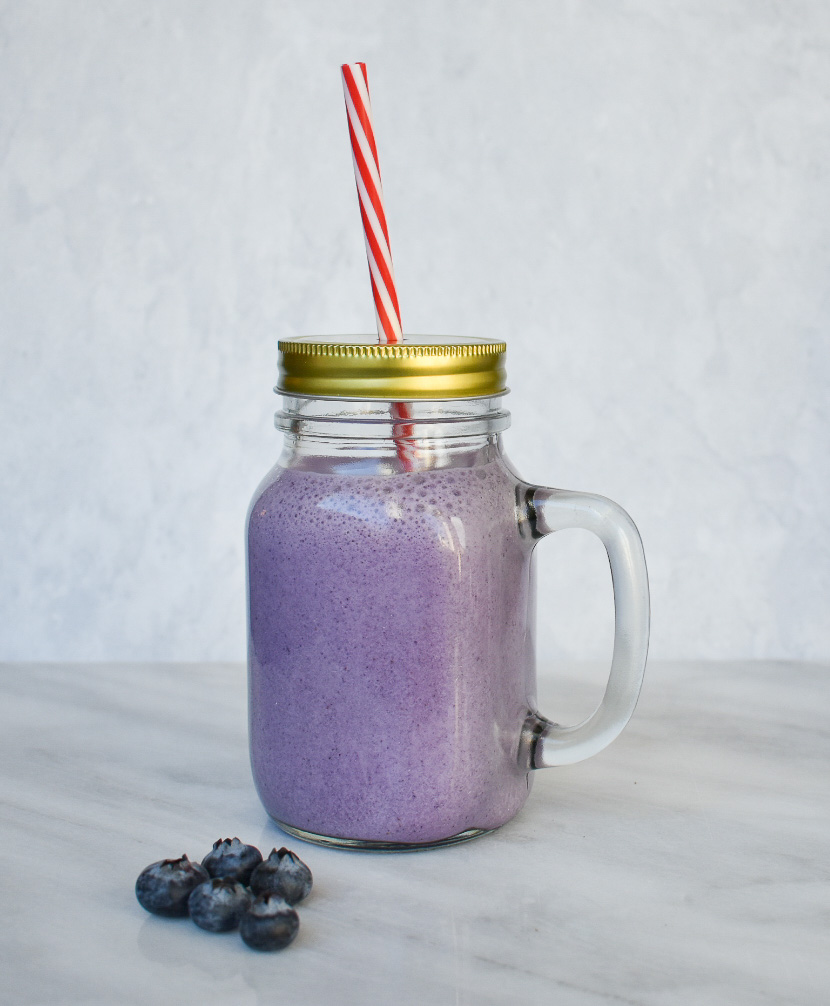 Ingredients
1 & 1/2 cups low-FODMAP milk (I used almond)
1/3 cup (28g) wild blueberries (I used fresh frozen)

since wild blueberries are smaller it is better to weigh than count these
can also substitute regular blueberries
40g is one low-FODMAP serving

1 tablespoon chia seeds

Hint: can also use low-FODMAP chia pudding- just leave seeds in small amount low-FODMAP milk of your choice overnight in refrigerator, the seeds swell and it turns into a nice pudding; here is a great low-FODMAP Chia Pudding recipe

1 tablespoon sugar
1 tablespoon protein powder (I used Nutribiotic vanilla flavored brown rice protein powder- see the low-FODMAP Travel 10 tip blog for a photo)
1/2 cup ice cubes
Blend all ingredients on high for 1 minute.  Serves 1-2.
---
Low-FODMAP Strawberry, Almond & Flax Smoothie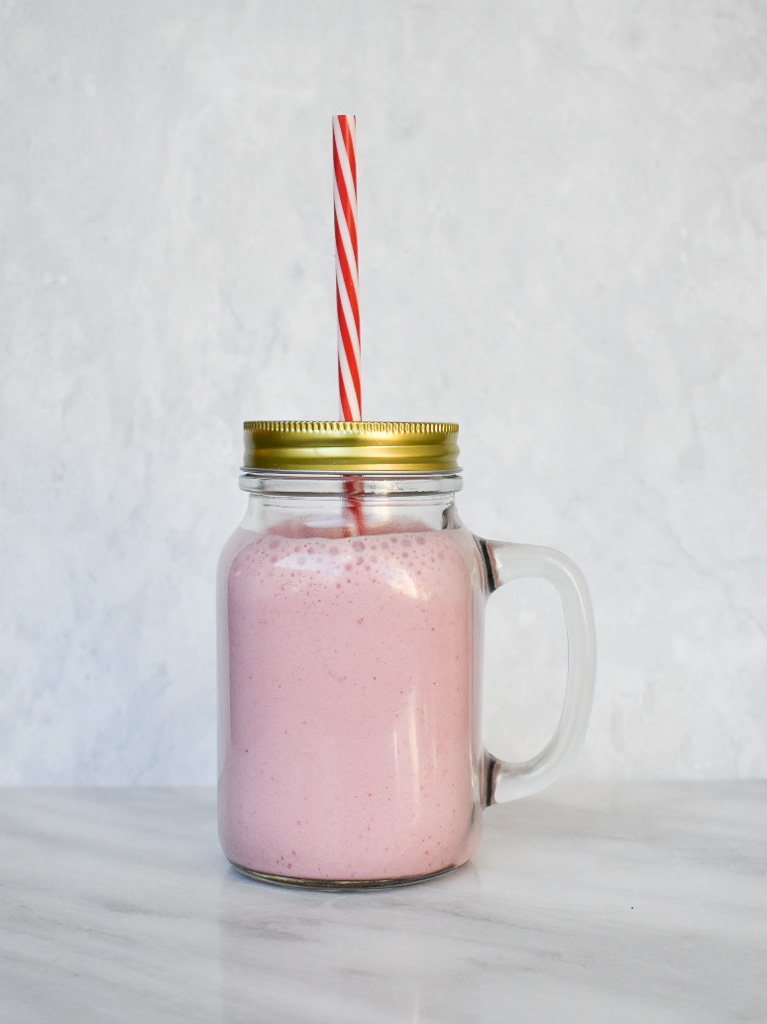 Ingredients
1 & 1/2 cups low-FODMAP milk (I used unsweetened almond milk, this is vegan)
1 cup (130g; maximum serving is 65 g) fresh frozen strawberries
1 tablespoon flax seed meal
1 tablespoon almond butter
1 tablespoon sugar
1/2 cup ice cubes
Blend all ingredients on high for 1 minute.  Serves 2.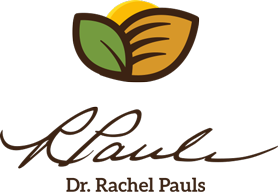 Printer Friendly Version
Comments Rating
( reviews)