Dr. Rachel's Favorite Low-FODMAP Gefilte Fish Recipe; Gluten-free, Dairy-free
February 7, 2018
Printer Friendly Version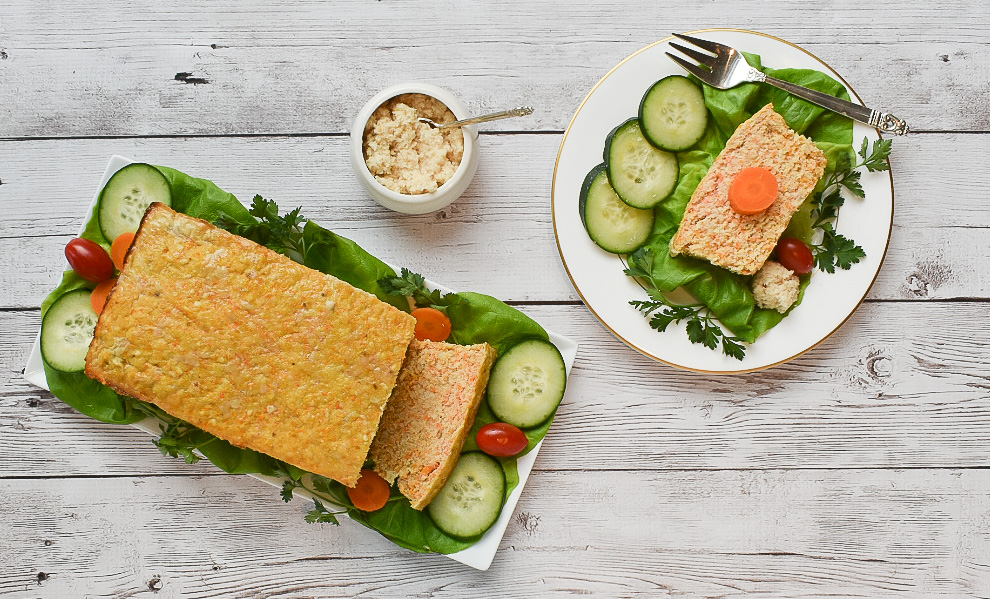 For those of you out there that have never seen or tried Gefilte Fish, please do not read further.  This fish ball/fish loaf appetizer served at the Passover meal is unlikely to appeal to you.
For those of you out there like me, that grew up eating Gefilte Fish, you will be SO excited to try this low-FODMAP recipe!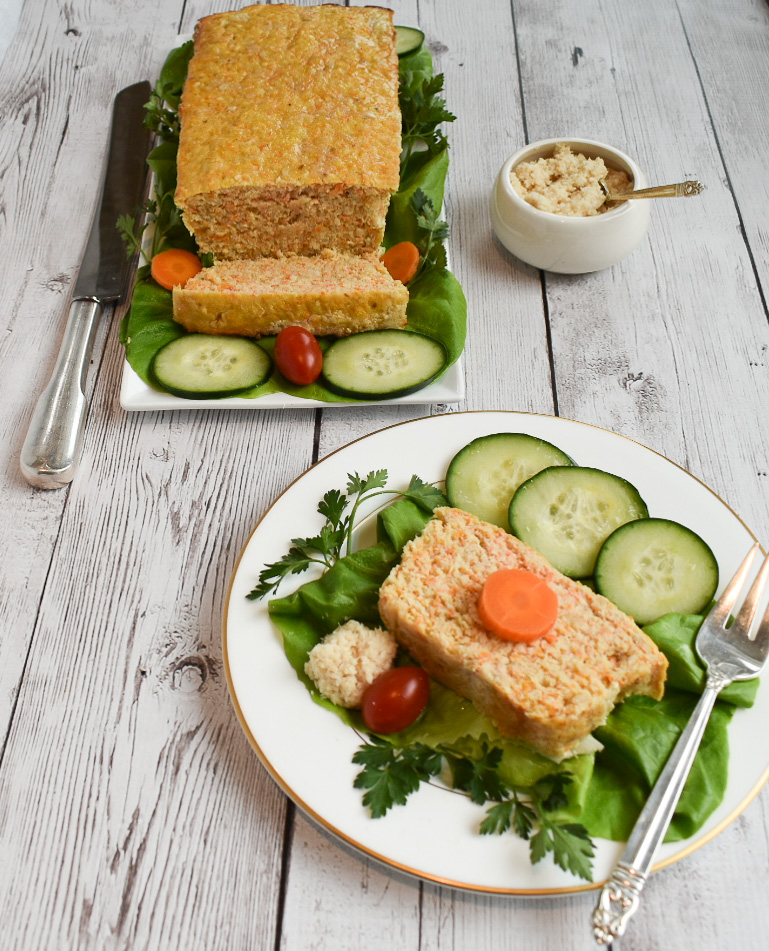 I love the Gefilte Fish course during the Passover Seder.  However, truth be told, I have never made this fish delicacy.   Growing up, our relative owned one of the Jewish Delicatessens in town, and she would prepare Gefilte in loaf style to bring fresh to our meal. It was always perfect. So I was more than a little intimidated to try this low-FODMAP adaptation of the original recipe.
Not only was I pleasantly surprised by how easy this low-FODMAP Gefilte Fish recipe is to make, the delicious, healthy and fresh tasting flavor is unbeatable.  It is exactly like the Gefilte Fish of my memory!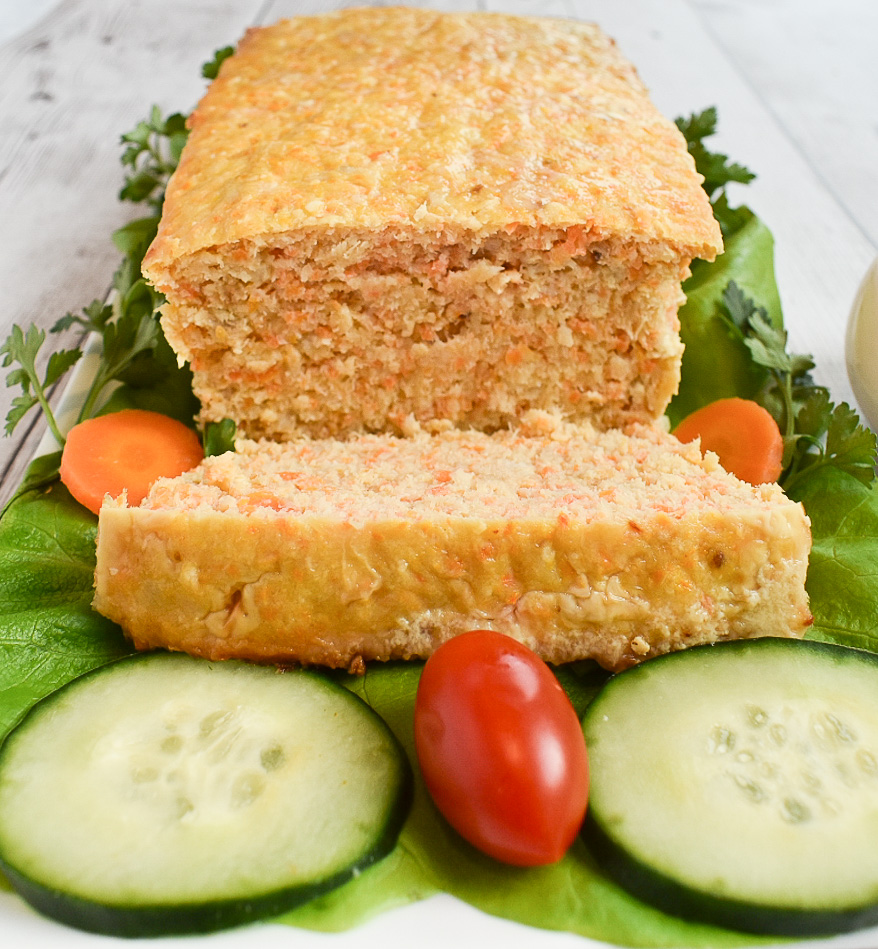 I chose to stick with a loaf cooking method, and this saves the time and effort of creating a fish stock.  But if you prefer your Gefilte in balls, then by all means this low-FODMAP Gefilte Fish mixture can be made into balls instead.
Low-FODMAP Gefilte Fish made in your kitchen is NOTHING like the fish from a jar.  If you have only ever had frozen or jarred fish- then you are in for a real treat with this low-FODMAP Gefilte Fish recipe!
This recipe requires to grind your own matzo meal from gluten-free matzah.  That is really simple- and I showed you how to do this in my Low-FODMAP Matzo Ball Soup recipe as well!
Serve this low-FODMAP Gefilte Fish with white horseradish, a slice of carrot or a baby tomato.
Check out over 500 more low-FODMAP recipes on the blog, like low-FODMAP Mandelbrodt and low-FODMAP Brisket.
Pesach Sameach!
Be healthy and happy,
Rachel Pauls, MD

---
Low-FODMAP Gefilte Fish Recipe; Gluten-free, Dairy-free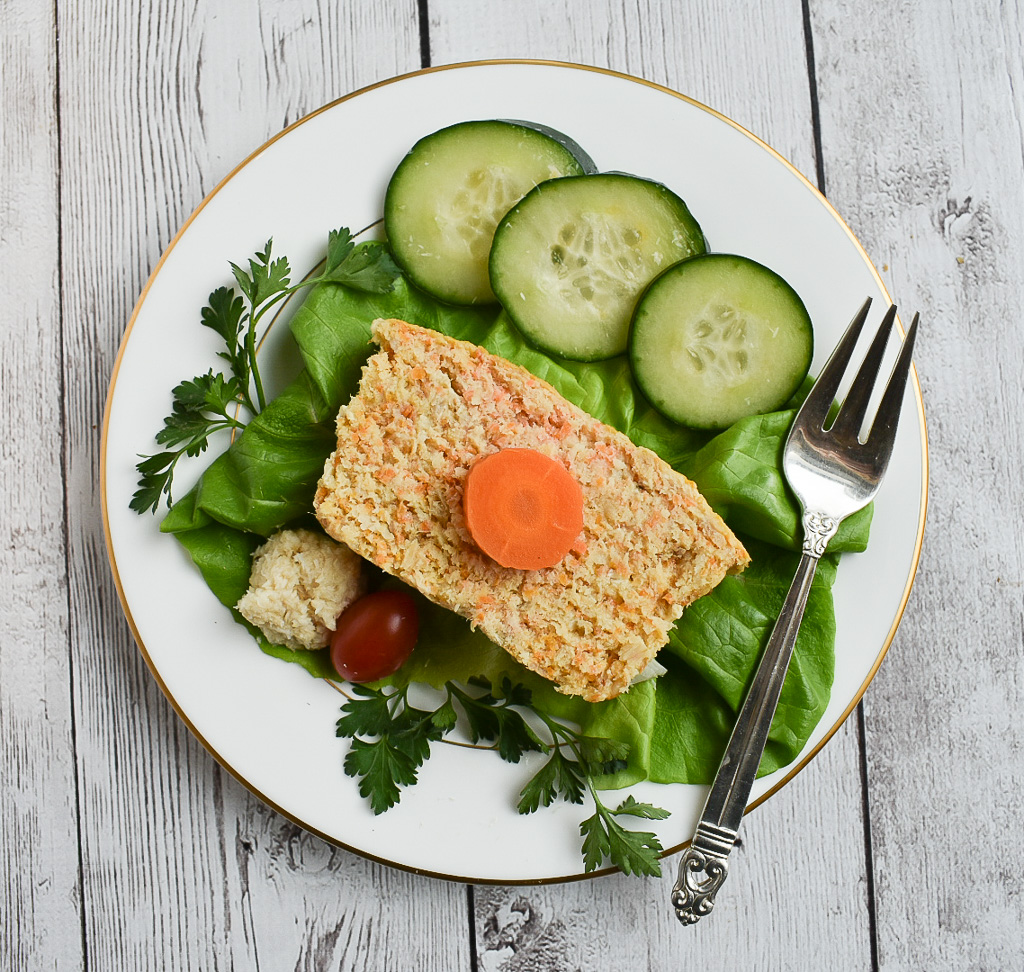 Although this recipe has not been tested, a single serving should be low-FODMAP based on the ingredients
Serves: 10
Prep time: 30 Min
Bake time: 1 Hr 15 Min
Bake 350 F
Equipment: 9 by 5 inch loaf pan
Ingredients
2 tablespoons onion-infused olive oil (see my recipe-swap blog for tips to find these great cooking oils)
2-3 medium carrots, peeled and quartered

depending on how much carrot you like in the mixture, you can use 2 or 3

2 lb ground white fish

Most recipes suggest whitefish, pike and pickerel
I can't locate these easily so I used tilapia, cod and sole

3 large eggs
About 3/4 cup cold water or fish stock
1 tsp sugar (optional, based on your preferences on sweetness for the fish)
1-2 tsp sea salt
1/4 cup gluten-free matzo meal (about 2 piece of gluten-free matzo prior to processing)

I used Manischewitz (the other brand contained high-FODMAP ingredients so check labels)

Vegetable shortening or oil for greasing
Directions
Preheat oven to 350F
Lightly grease a 9×5″ loaf pan
Line the bottom with lightly oiled wax paper
In your food processor, with the metal blade, grind the matzo into meal and set aside 1/4 cup for the mixture

save any extra for matzo ball soup or breading food during the 8 days of Passover 🙂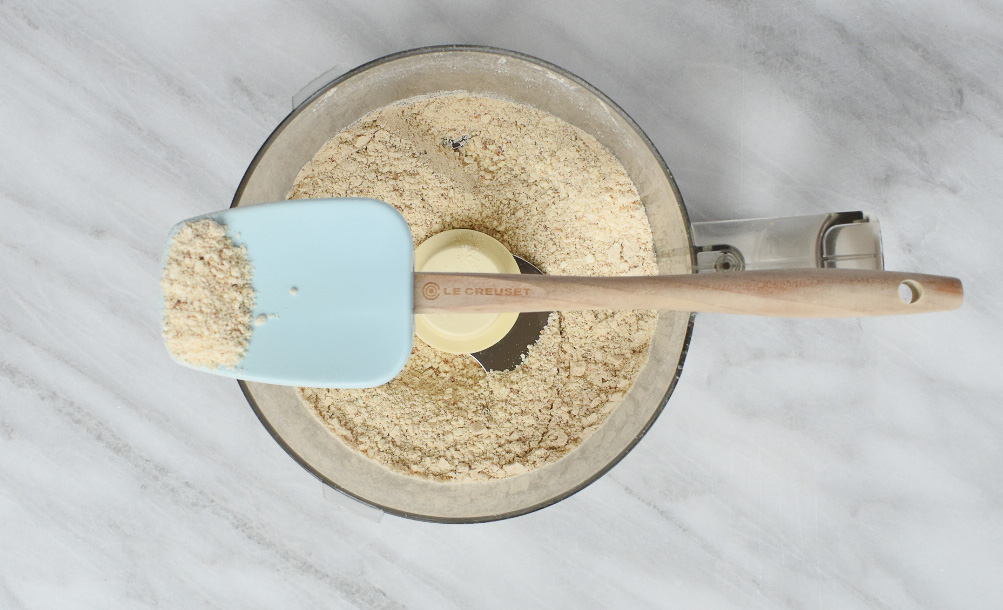 Rinse and dry the processor bowl, then add the carrots and chop this mixture fine
Remove the carrot mixture and set aside in a large bowl
Add the fish, chopped, in batches, pulsing until it is a ground consistency

if you can buy your fish ground already, or you have a fish grinder then skip that step
depending on the fish type it may process faster; cod took longer than the tilapia and sole for me

you want to watch it so it doesn't get too mushy

Once the fish is well ground, place it with the carrots and add the remaining ingredients except the water or stock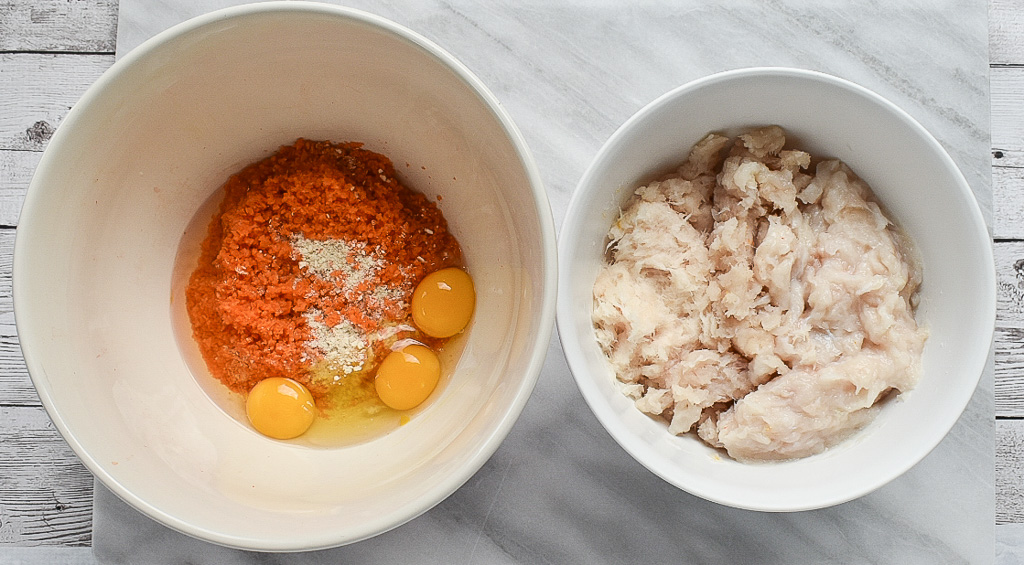 Combine well with spoon or by hand until you have a meatloaf type of consistency
Add the water or stock as needed to keep the mixture moist, depending on the type of fish it may need more or less water
Scoop into your prepared loaf pan and smooth down the top flat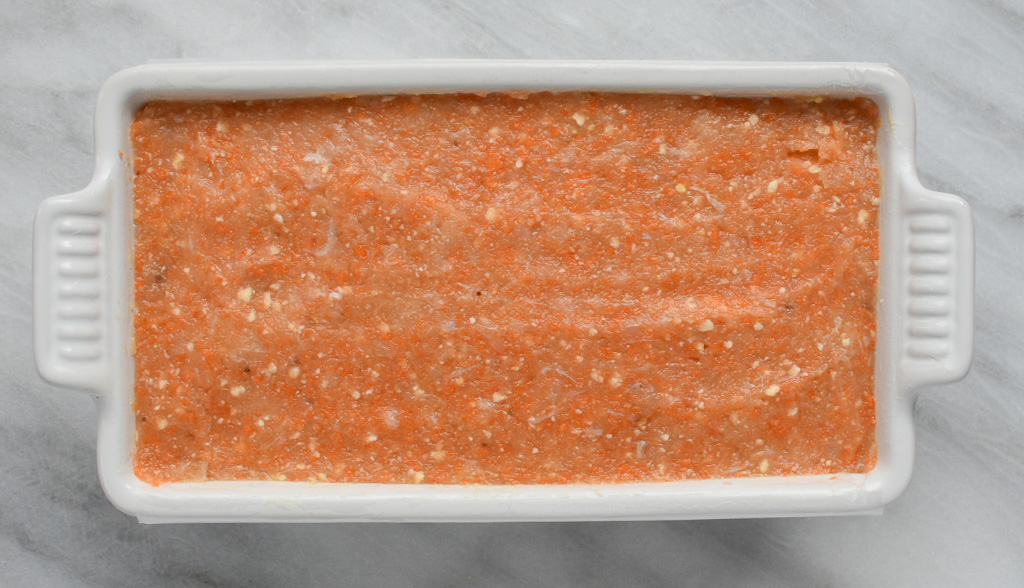 Bake for 1 hour 15 minutes

I suggest you place it on a baking tray in case of drips

Once done baking, cool for 10 minutes on wire rack
Place a knife between the fish and the loaf pan and slide it around to loosen the fish, then invert onto a dish and continue to cool, peel off the wax paper carefully
Cover and refrigerate or wrap well in tin foil and then in plastic wrap and freeze if you want to pre-make
Serve based on your preference-usually on a bed of lettuce, with cooked carrot, horseradish and a tomato or cucumber in my house!
Beautiful, delicious and good for you!  Low-FODMAP Gefilte Fish.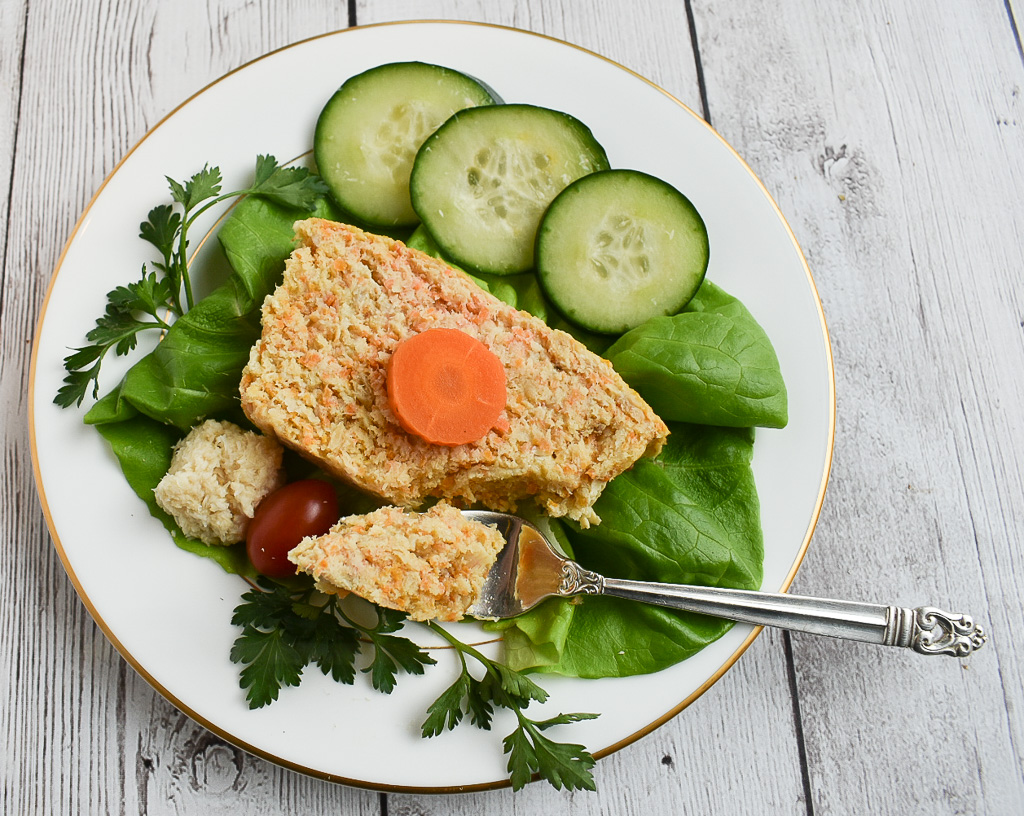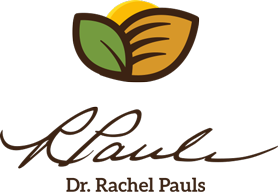 Printer Friendly Version
Comments Rating
( review)