Pillow-Soft Low-FODMAP Pumpkin Cookies; Gluten-free, Dairy-free
February 3, 2019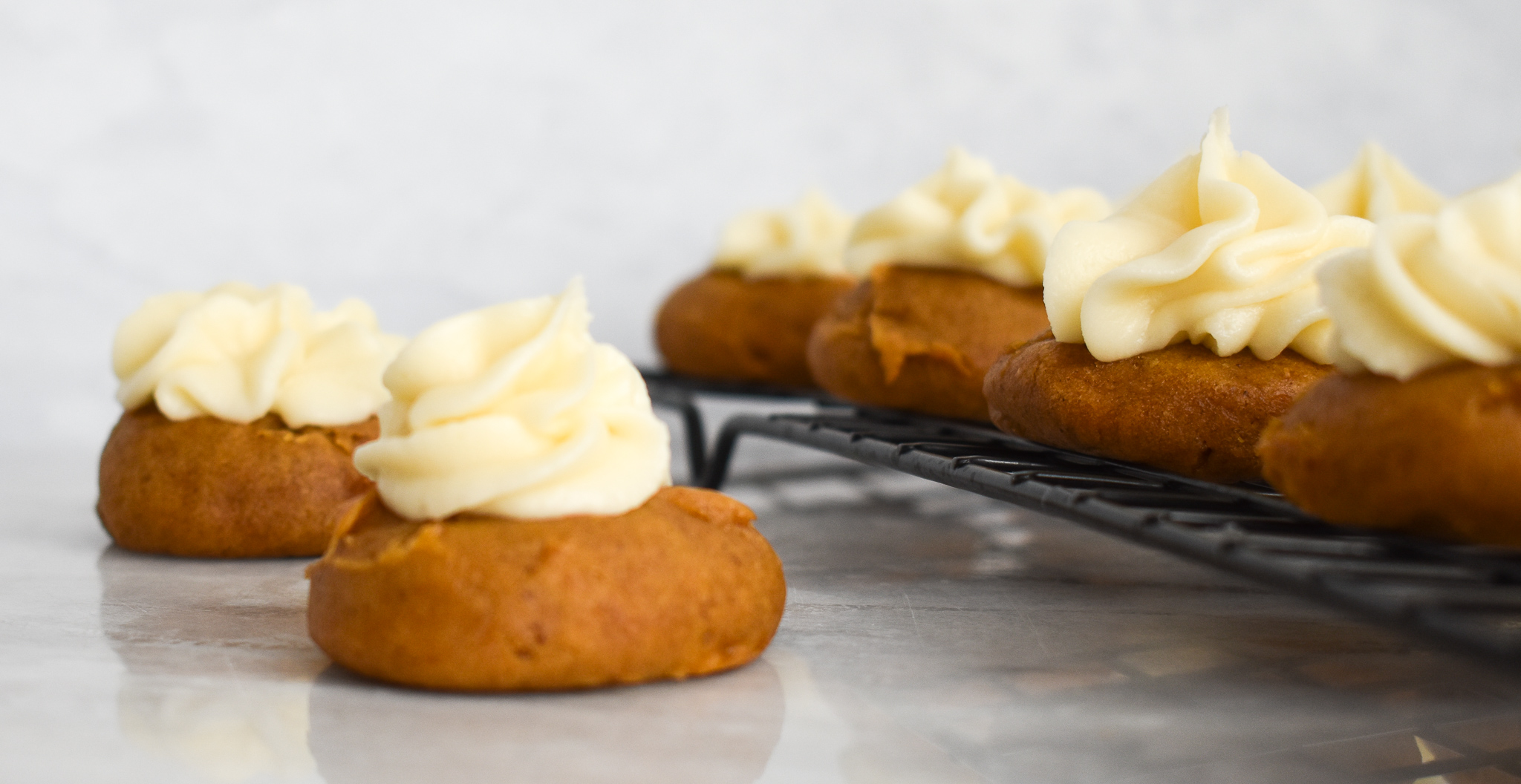 I love this soft, pillowy Low-FODMAP Pumpkin Cookie Recipe. This creates light low-FODMAP Pumpkin Cookies with a delightful pumpkin spice flavor that are moist and cake-like.  And they are so pretty!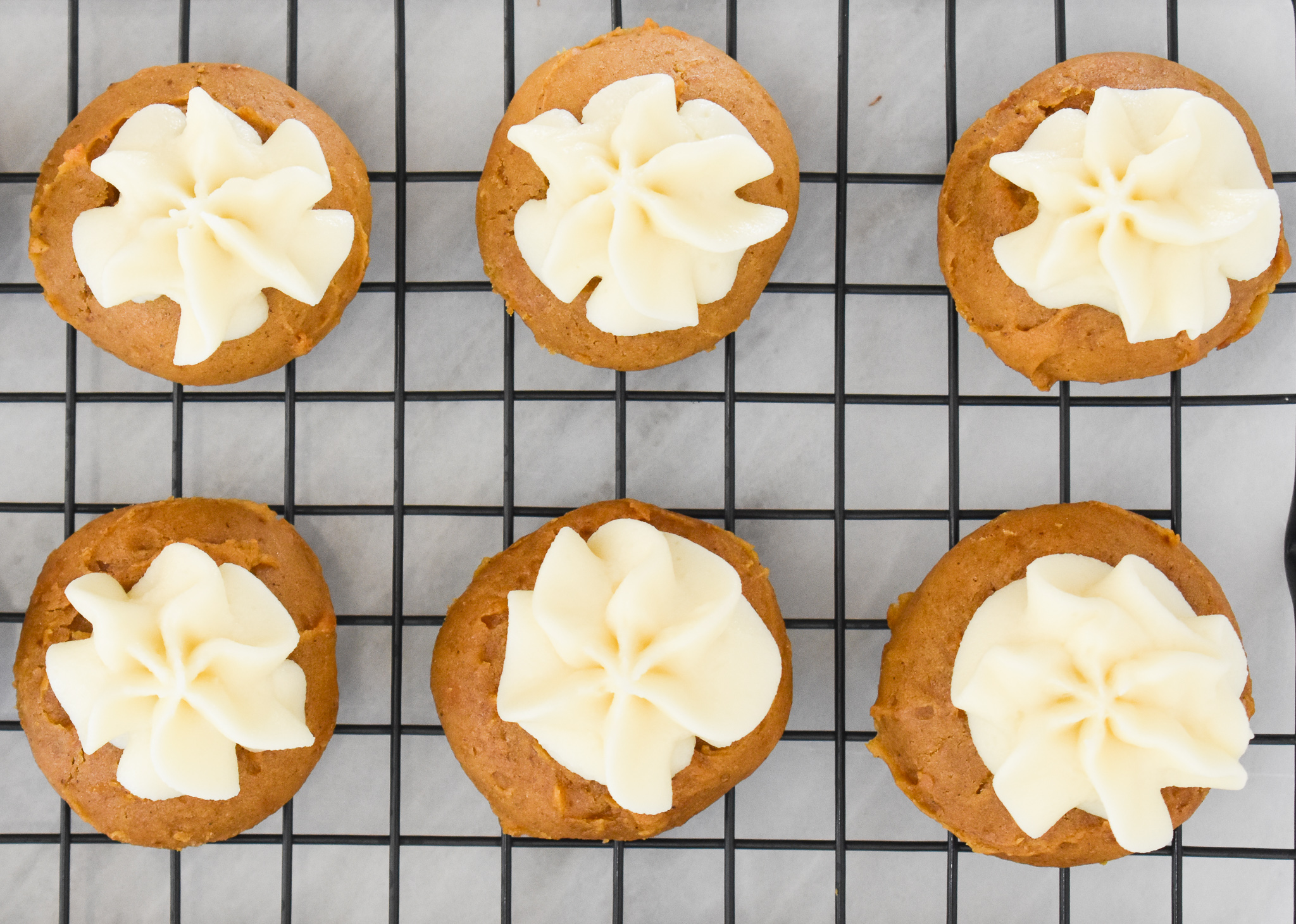 These low-FODMAP Pumpkin Cookies are wonderful in the fall, but with the availability of canned pumpkin you can enjoy this low-FODMAP recipe all year round.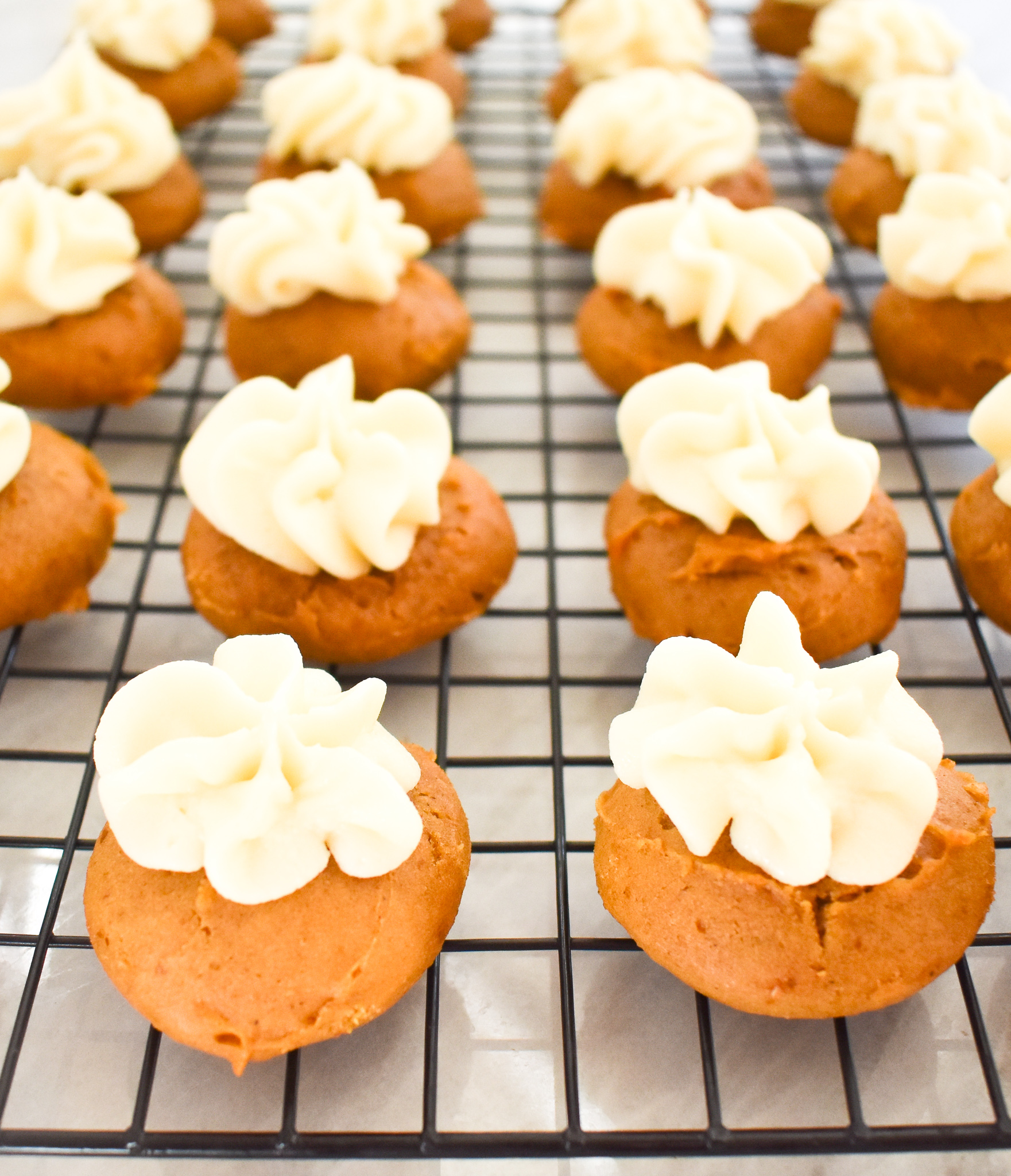 Low-FODMAP Pumpkin Cookies are sweet and delicious on their own.  But you know how much I love my low-FODMAP frosting recipes!  I slather them with this low-FODMAP cream cheese frosting for a more decadent treat.
Hint: These also can make great low-FODMAP Pumpkin Whoopie Pies!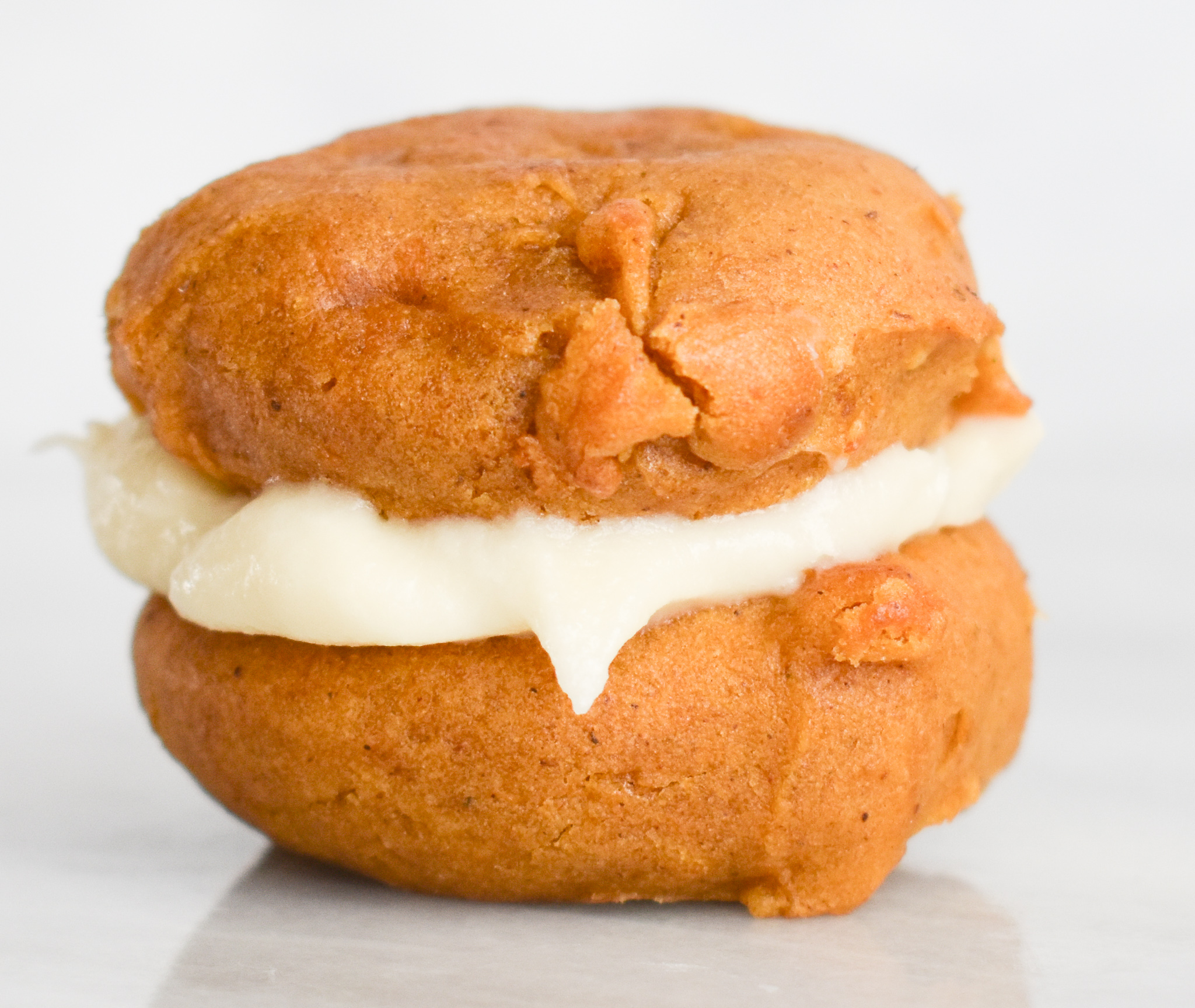 Check out over 200 more low-FODMAP recipes on my blog, like my low-FODMAP Pumpkin Bars and low-FODMAP Snickerdoodle cookies.
Be healthy and happy,
Rachel Pauls, MD
---
Pillow-Soft Low-FODMAP Pumpkin Cookies; Gluten-free, Dairy-free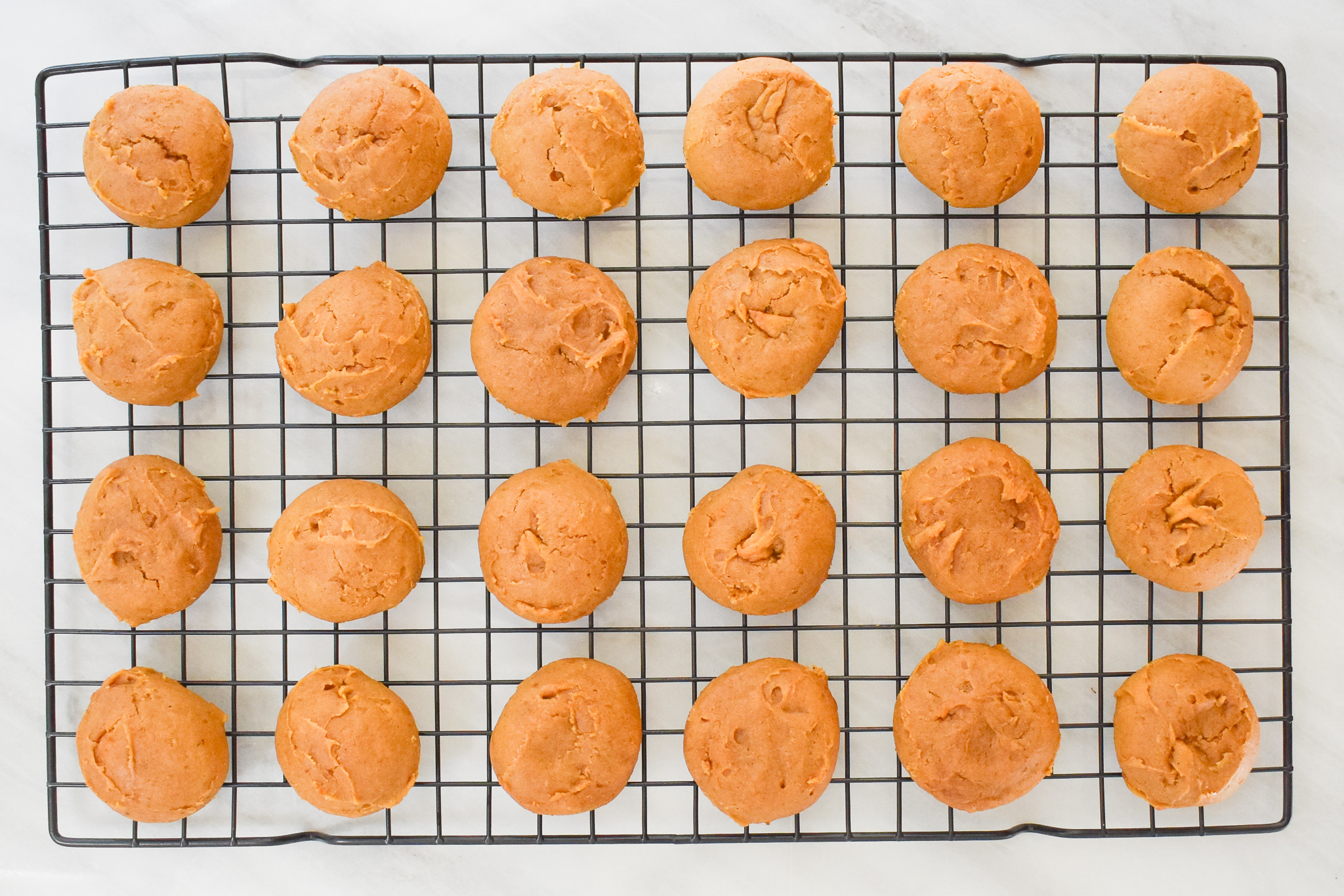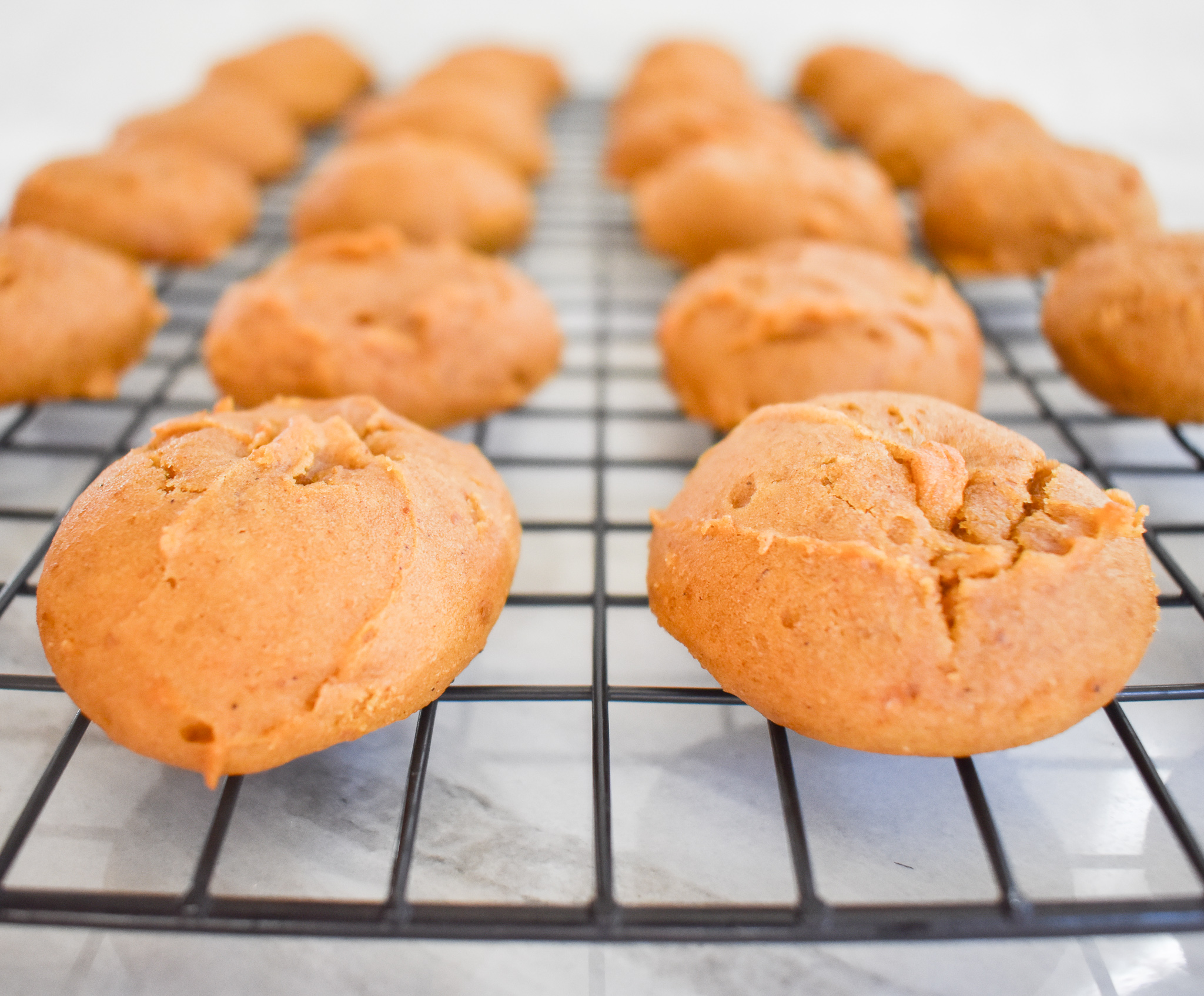 Although this recipe has not been tested, a single serving should be low-FODMAP based on the ingredients.
Serves 48 cookies
Prep time: 10 mins
Bake time: 12 mins
Total time: 22 minutes
Ingredients
1 cup light brown sugar
1 cup sugar
1 cup canola oil
1 x 15 ounce can pumpkin (select pure pumpkin, nothing else added)
2 large eggs
1 teaspoon vanilla
3 1/2 cups low-FODMAP, gluten-free flour (I use Authentic Foods GF Classical Blend for consistent results every time…see my bake-off blog for the reason why)
1 teaspoon baking soda
1 teaspoon baking powder
1/2 teaspoon salt
1 teaspoon xanthan gum (if not added to your flour choice)
1 teaspoon ground cinnamon
¼ teaspoon ground cloves
¼ teaspoon nutmeg
Optional: ½ cup chopped walnuts, pecans, or chocolate chips
Frosting: low-FODMAP Cream Cheese Frosting or low-FODMAP Vegan Vanilla Buttercream (for dairy-free version)
Directions
Preheat oven to 350° and line a baking sheet with parchment paper or silicone baking sheets
In a large bowl, or your stand mixer with the flat paddle, beat eggs lightly on low until lightened
On low speed, add brown sugar, white sugar, canola oil, pumpkin and vanilla until fully incorporated
In a separate bowl whisk together the flour, baking soda, baking powder, xanthan gum, salt and spices
Pour 1/3 of the dry mixture at a time into the wet ingredients making sure to fully combine before adding more, on medium-low speed of mixer
If using any stir-ins, add by hand at this point, folding gently into the low-FODMAP pumpkin cookie batter
Use a small cookie scoop to place mounds of the dough onto the baking sheet

Flatten out the mounds by smoothing the top with the back of a spoon

It will be somewhat sticky

These have minimal spread, they will end up with the same shape you make them in with scooping

Bake for 11-13 minutes

They may seem slightly underdone, that is OK

Remove from the oven, transfer cookies to a cooling rack and let cool before frosting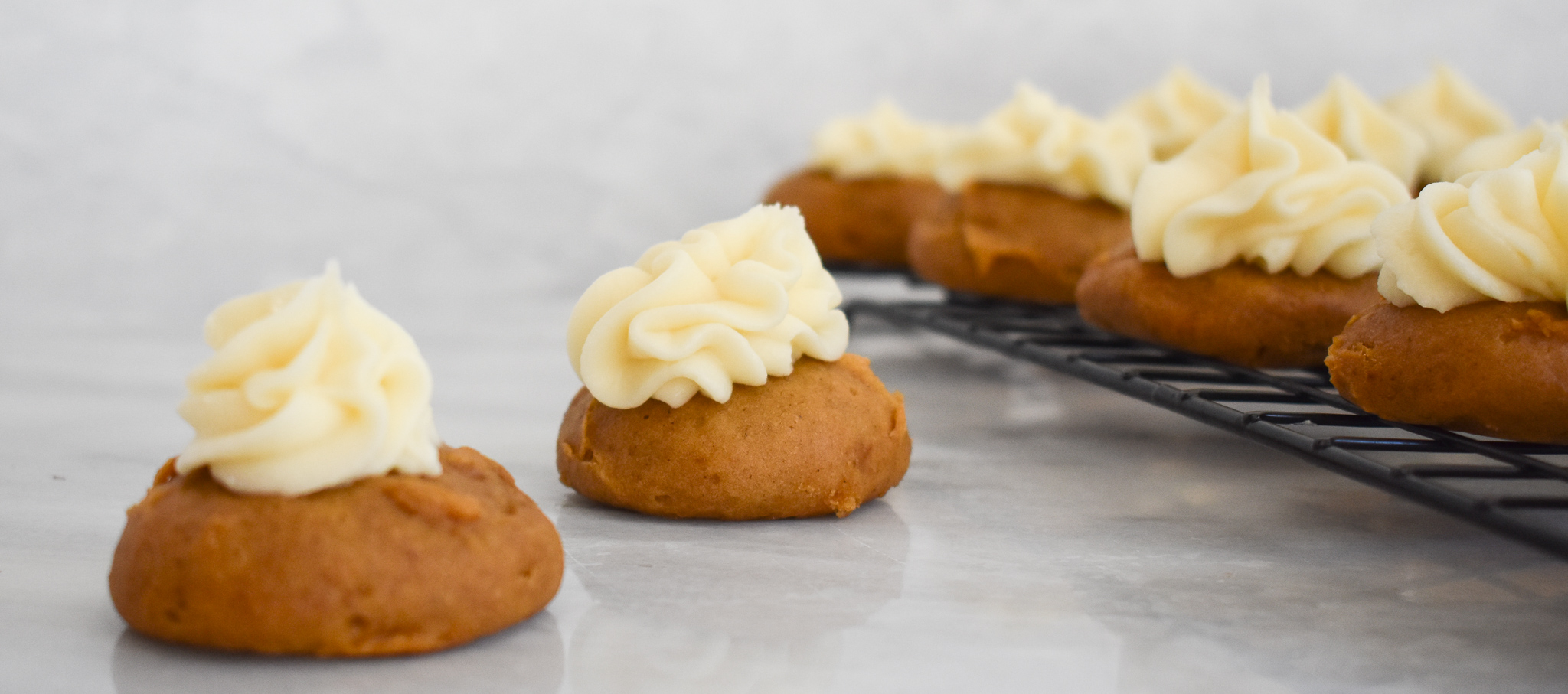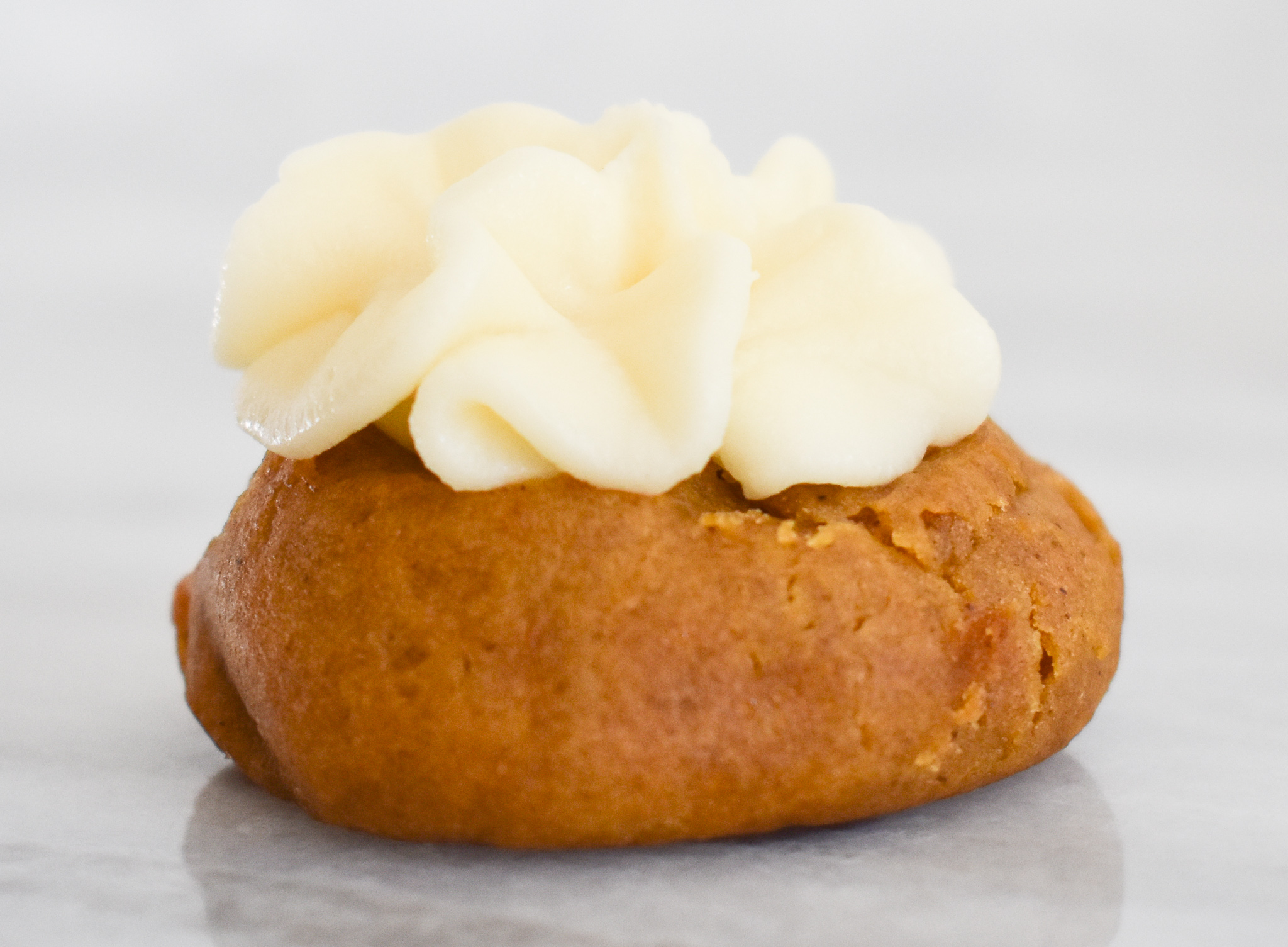 I hope you enjoy these low-FODMAP Pillow Soft Pumpkin Cookies