Delightful Low-FODMAP Banana & Coconut Pie Recipe; Gluten-free
February 29, 2016
Printer Friendly Version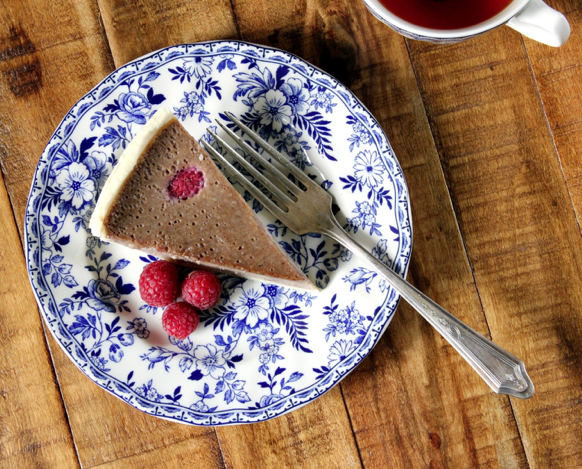 This smooth and creamy low-FODMAP banana and coconut pie is perfect for those who love the flavor of banana cake but are craving a pie instead.  It is a gorgeous low-FODMAP addition to any meal!  Top with raspberries, blueberries or low-FODMAP coconut whipped cream.
You may also love my low-FODMAP Pie Collection or over 200 more low-FODMAP recipes on the blog.
Be healthy and happy,
Rachel Pauls, MD
---
Low-FODMAP Banana & Coconut Pie Recipe; Gluten-free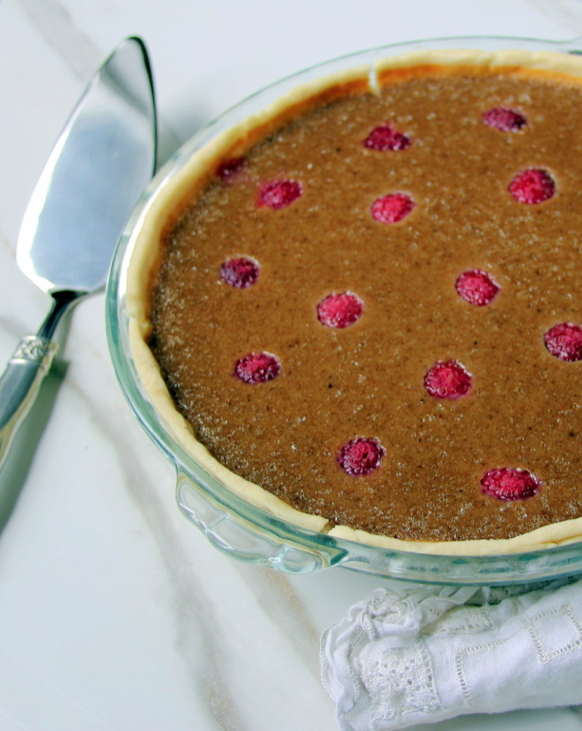 Serves: 12
Time: 1 hr 30 mins
Bake 350 F
Although the pie's FODMAP content has not been tested, a single serving should be low FODMAP based on the ingredients.
Low-FODMAP Pie Crust Ingredients
1 cup gluten free flour blend, such as King Arthur Flour's GF plain/all-purpose flour

2/3 cup brown rice flour or quinoa flour 

1.5 tsp. xanthan gum, unless already added to your flour

1/8 tsp. kosher salt

1 stick (8 TB) cold unsalted butter, diced (or lactose-free butter)

one tablespoon is one low-FODMAP serving

¼ cup ice water – more if necessary
Low-FODMAP Banana & Coconut Filling Ingredients
10.6 oz (about 3-4 medium) mashed ripe banana 

13.5 fl oz can of full fat coconut milk (I like Thai Kitchen or Trader Joe's)

½ cup castor/superfine sugar 

1 tsp. ground cinnamon

½ tsp. allspice

1/8 tsp. kosher salt

3 large eggs

40 g/ ¼ cup white rice flour

Optional – 9-12 fresh raspberries or blueberries for garnish
Directions
Prepare Low-FODMAP crust:
Place the gluten free flour, brown rice flour, xanthan gum and salt into the bowl of your stand mixer and attach the paddle

Mix on the lowest speed for 2-3 minutes, to combine the dry ingredients

Now add in the diced cold butter and stir on a low to medium speed for 5 minutes, until it has been thoroughly mixed through the flour – if you pinch some of the mixture together, it should clump

Finally, keep the mixer going at medium while you gradually add in the ice water, a third at a time, until the pastry comes together into a ball shape

Depending on temperature and humidity, you may not need all the water, or you might require a little extra – use your judgement here

Wrap it in plastic wrap and let it sit while you start preheating your oven to 350 F

Get a pastry mat (or wax paper) and a rolling pin, then lightly dust them both with gluten free flour

Gently knead the dough ball until it's malleable and then evenly roll it out until it's 1/8 in (3 mm) thick and can cover the base and sides of a 9 inch pie dish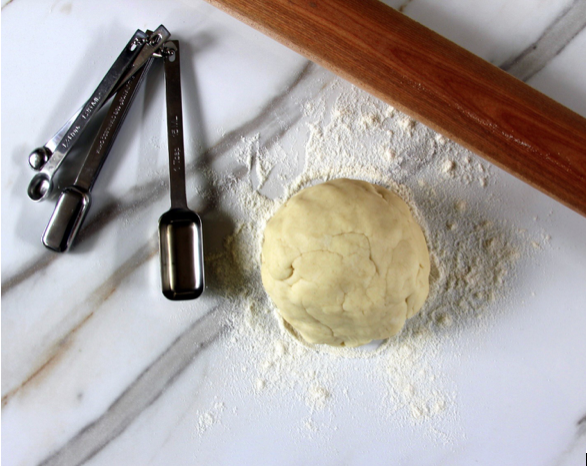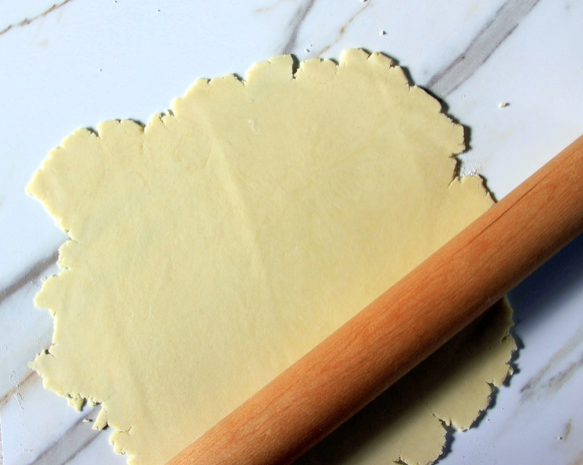 Grease the pie dish evenly (to prevent sticking) and then gently tip the wax paper/pastry into it, pastry side down

Slowly peel the wax paper away from the pastry and then softly press the pastry into the edges of the pie dish, fixing any tears as you go (just press them back together with lightly dampened fingertips)

You will most likely have left over pastry

You can freeze it,  OR

Alternative: 

re-roll it, cut it into triangles and dot with your favorite low FODMAP jam, then roll them up

Bake at 

350 F for 10-15 minutes, allow to cool and dust with icing/powdered sugar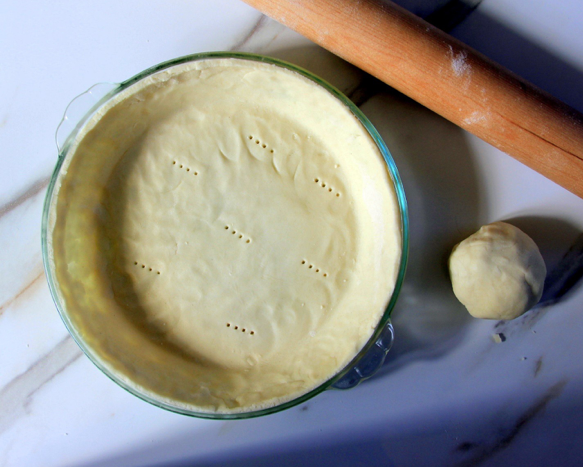 Blind bake the pie crust

Cut a sheet of baking paper and gently lower it into the pie dish, then top with pie weights (you can use dehydrated beans or rice if you don't have pie weights)

The pie weights prevent the pastry from ballooning while it is being blind baked (baked without any filling)

Place the pie dish into the oven and blind bake/pre-bake for 12 minutes
Prepare low-FODMAP Banana & Coconut filling:
While the low-FODMAP pie is baking, place all the filling ingredients (except the optional raspberries) into your blender or food processor and blend until smooth – around 1 minute, scrape down the sides and re-blend if necessary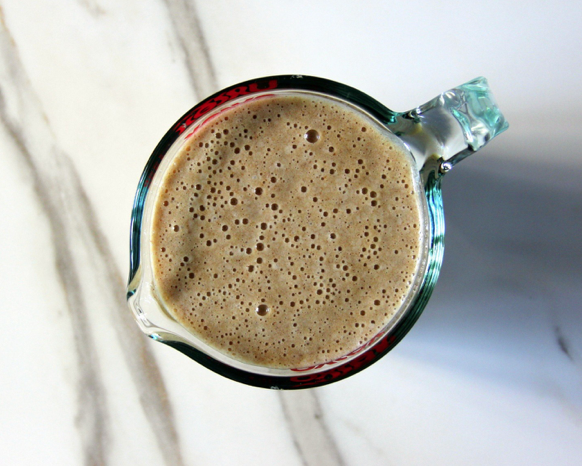 When the crust has blind baked/pre-baked, take it out of the oven and remove the weights and baking paper. Gently pour in the pie filling and the scatter around the raspberries, if you want
Return the pie to the oven for the final time
Continue to bake at 180 C/350 F for a further 30-40 minutes, until the pie just barely jiggles in the middle if you gently shake the dish
Remove it from the oven and allow it to come to room temperature before refrigerating it if you aren't going to eat it in the next hour or two
It will last in the fridge with an airtight plastic wrap layer for 3-4 day
Enjoy with your choice of low-FODMAP ice cream, low-FODMAP vanilla custard, low-FODMAP coconut whipped cream or a side of fresh berries!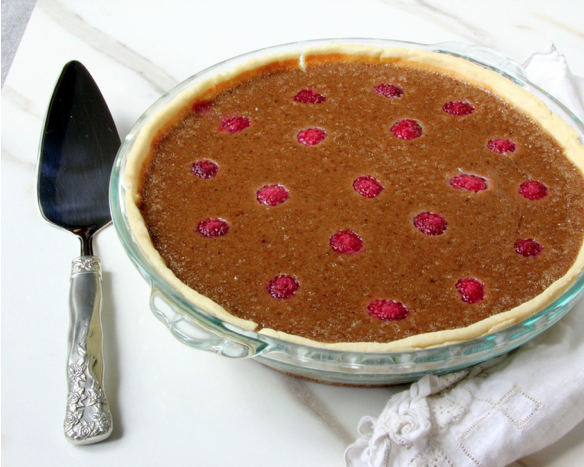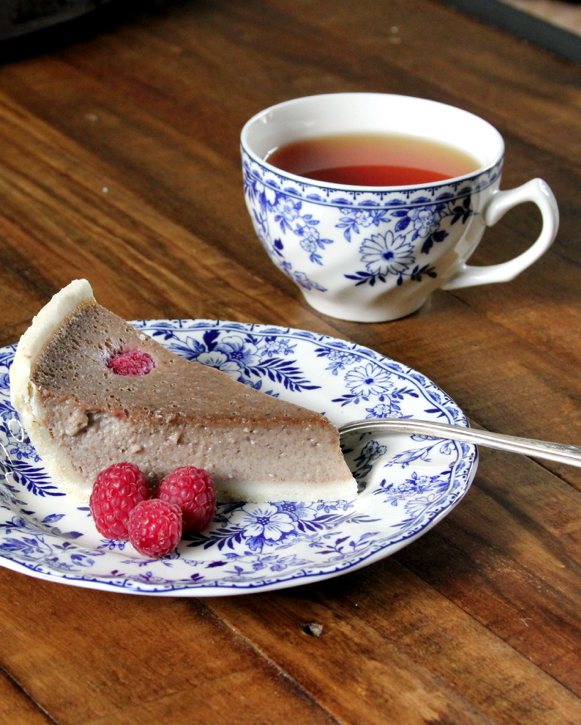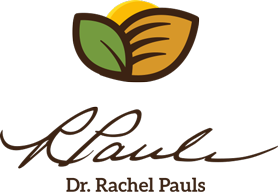 Printer Friendly Version
Comments Rating
( reviews)