Low-FODMAP White Chocolate Peppermint Bark; Gluten-free, Vegan
July 1, 2018
Printer Friendly Version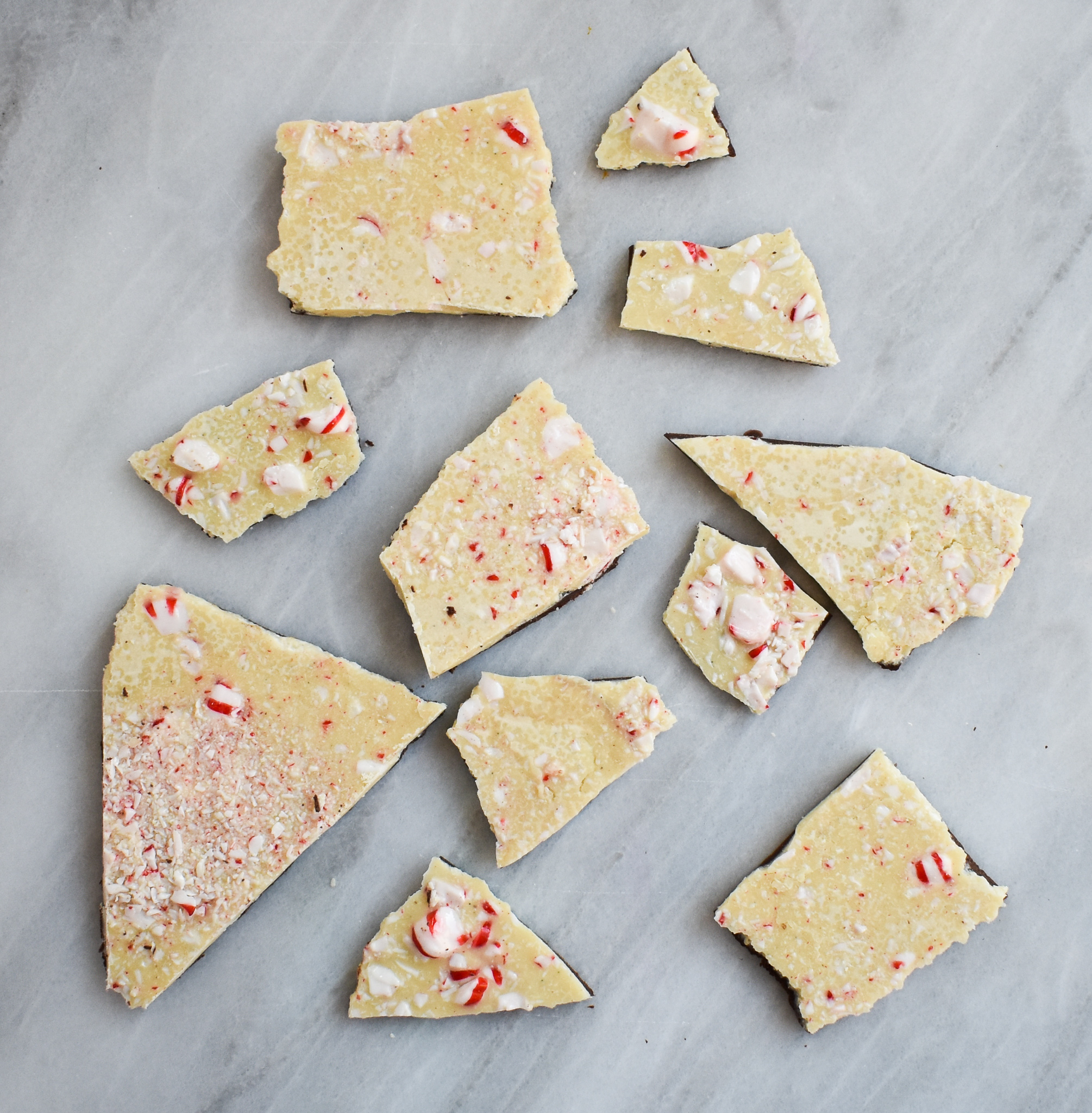 Low-FODMAP White Chocolate Peppermint Bark should taste minty fresh, silky smooth and absolutely delicious.My low-FODMAP White Chocolate Peppermint Bark recipe does just that.  It incorporates my low-FODMAP White Chocolate, which is the creamiest white chocolate you have ever had. Homemade always tastes the best, doesn't it? Plus it is vegan and low-FODMAP so you can rest assured your tummy will thank you 😉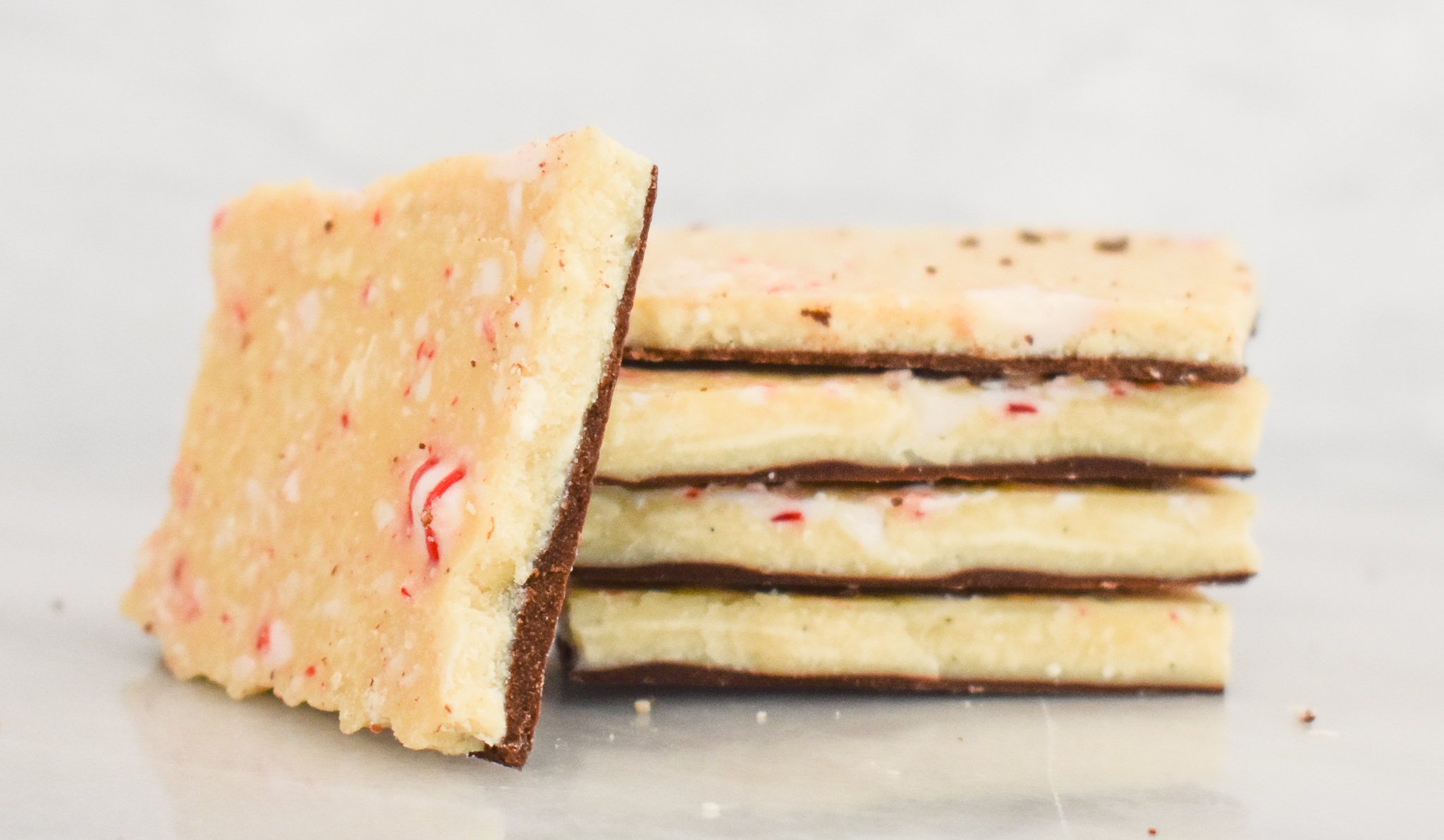 Check out over 400 more low-FODMAP recipes on my blog. You may also love my low-FODMAP Salted Caramel Toffee Bark and low-FODMAP Kettle Corn.
Be healthy and happy,
Rachel Pauls, MD
---
Low-FODMAP White Chocolate Peppermint Bark Recipe; Gluten-free, Vegan
Although this recipe has not been tested, a single serving should be low-FODMAP based on the ingredients.
Serves 35
Prep time: 30 min
Cool time: 30 min
Total time: 60 min
Ingredients
1 & 1/2 teaspoons peppermint extract, divided into 3/4 teaspoon measures
12 ounces low-FODMAP White Chocolate (my recipe will yield the exact amount for this bark)
3 candy canes or 12-15 hard round peppermint candies, crushed (ensure no high-FODMAP ingredients)
Directions
Line a 9-by-13-inch baking dish or 11 by 14 inch baking sheet with edges with wax paper (a smaller baking dish will yield thicker bark)
Melt the semisweet chocolate in a double boiler until melted
Remove from heat and stir in 3/4 teaspoon of the peppermint extract
Pour the chocolate in the prepared baking sheet and spread evenly

Tap dish to remove bubbles gently

Let chocolate cool on counter to set (or pop in the fridge for about 5-10 minutes)
Repeat process with low-FODMAP white chocolate– melt in double boiler
Remove from heat and stir in 3/4 teaspoon of the peppermint extract
Pour the low-FODMAP white chocolate over the semisweet chocolate and spread in an even layer
Sprinkle immediately with the crushed candy canes/candies, gently pressing them into the white chocolate
Set aside at room temperature until firm, about 1 hour
Lift the bark out of the pan using the wax paper and break it into pieces
Store in an airtight container at room temperature for up to 2 weeks (if it lasts!)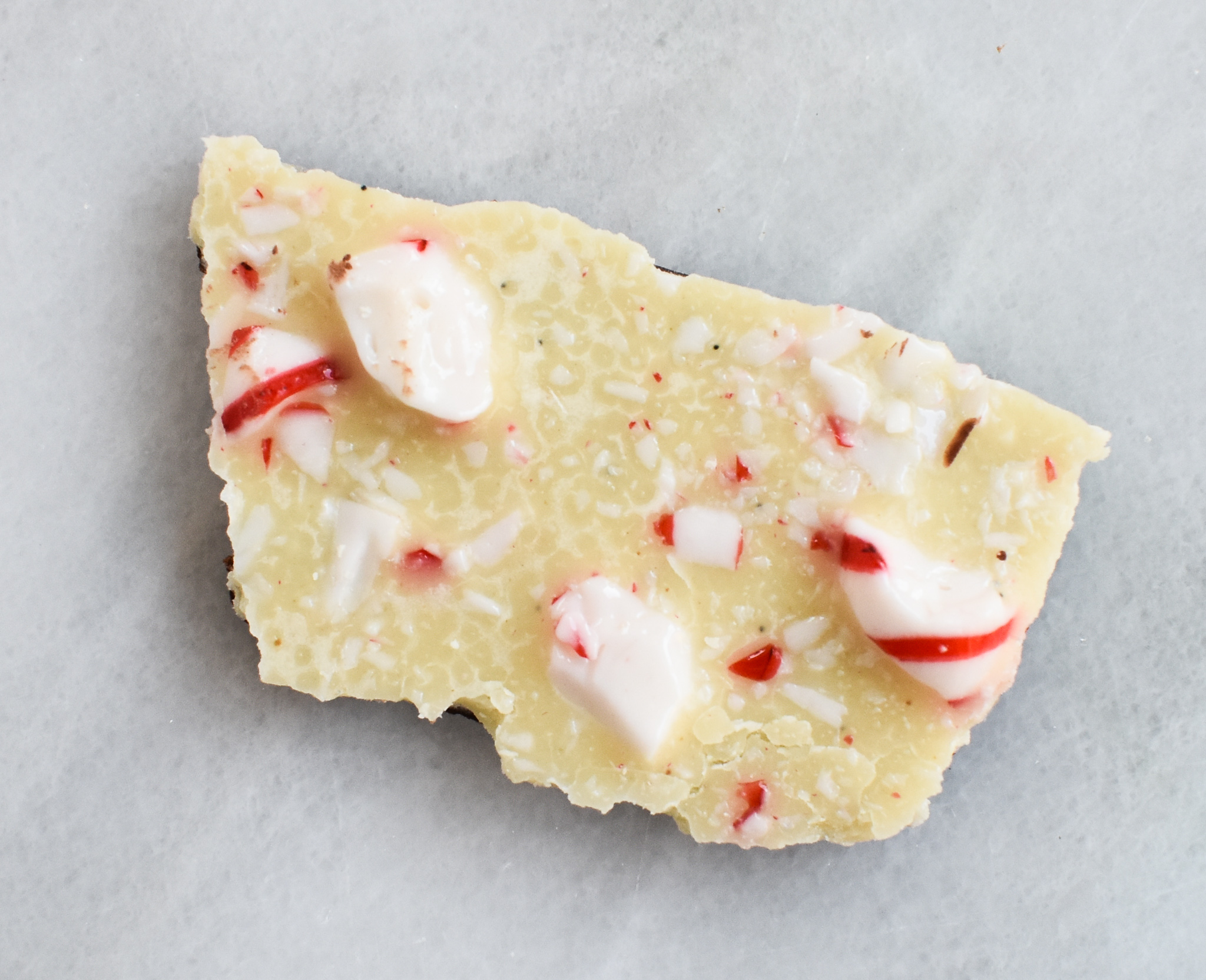 Great low-FODMAP Christmas Treat!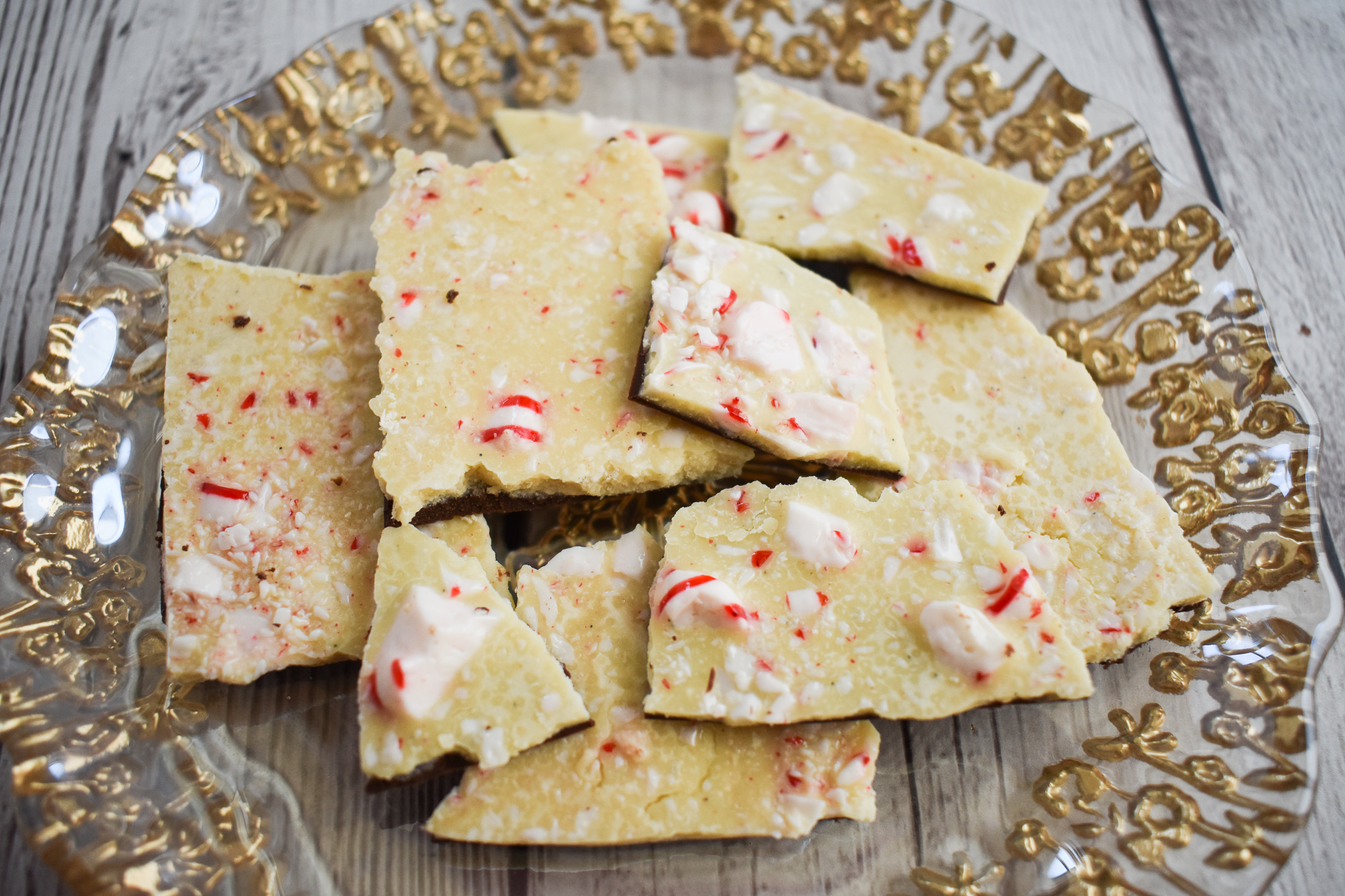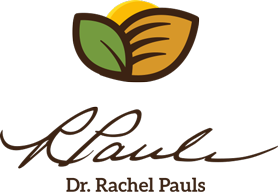 Printer Friendly Version
Comments Rating
( reviews)