Dr. Rachel's Tips for the Low-FODMAP Vegan, Low-FODMAP Vegan Food Lists & Low-FODMAP Vegan Stock Recipe
August 17, 2017
Printer Friendly Version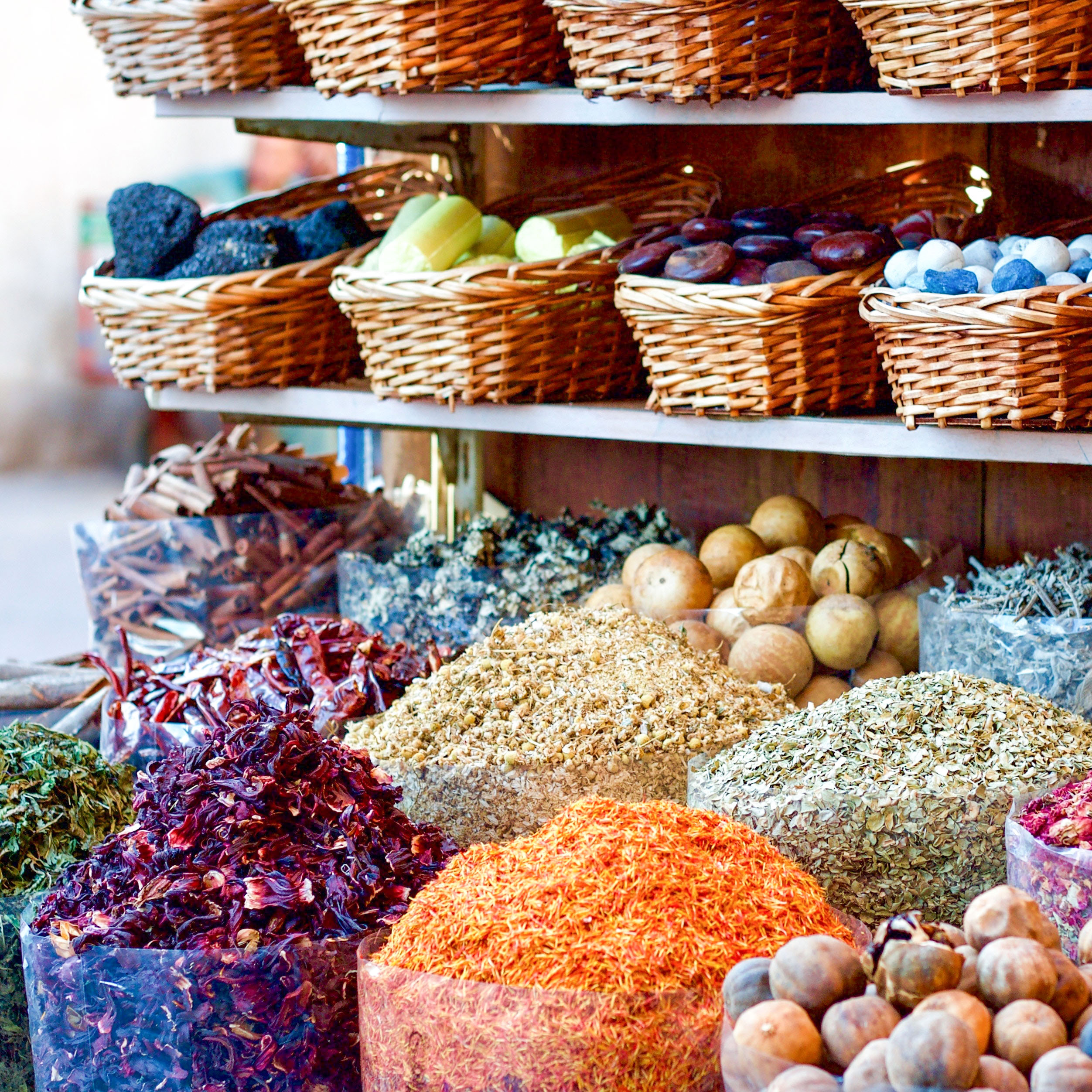 Adapting to a low-FODMAP, IBS-friendly diet while vegan or vegetarian may sound next to impossible at first. But luckily, many of the choices that you enjoyed before are still safe to eat. Numerous fruits and vegetables are fine to consume on the low-FODMAP diet and can provide great sources of protein and nutrients. Kale, for one is amazing: 1 cup contains 3 g protein, 2.6 g fiber and only 33 calories! See my list of vegan protein sources below…
For a handy low-FODMAP Vegan Stock Recipe scroll to the end of this blog, or you can try our low-FODMAP Happy Soup for a ready-made low-FODMAP broth powder.
Don't forget that all 6 flavors of Happy Bars are vegan and gluten-free!
And check out my great vegan low-FODMAP recipes: (many more on the blog too!)
All IBS-friendly.
Note: for vegan-approved versions, please ensure you use vegan certified sugar/brown sugar/confectioner's sugar in the low-FODMAP recipes you make
Be healthy and happy,
Rachel Pauls, MD
P.S. Did you know that I have a COOKBOOK ?!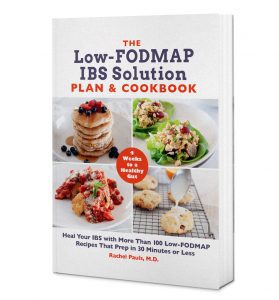 This is the BEST resource for low-FODMAP diet know-how, a 4 week meal plan and more than 100 low-FODMAP Recipes that prep in 30 minutes or less and have NEVER been published on the blog!  A whole chapter for vegan and vegetarian options!
Click this link to learn more!!
---
List of Low-FODMAP Vegan Foods, and Vegan Protein Sources
I am a big fan of vegetables.  Just look at these amazing low-FODMAP carrots! I can literally taste them and hear that super crunch.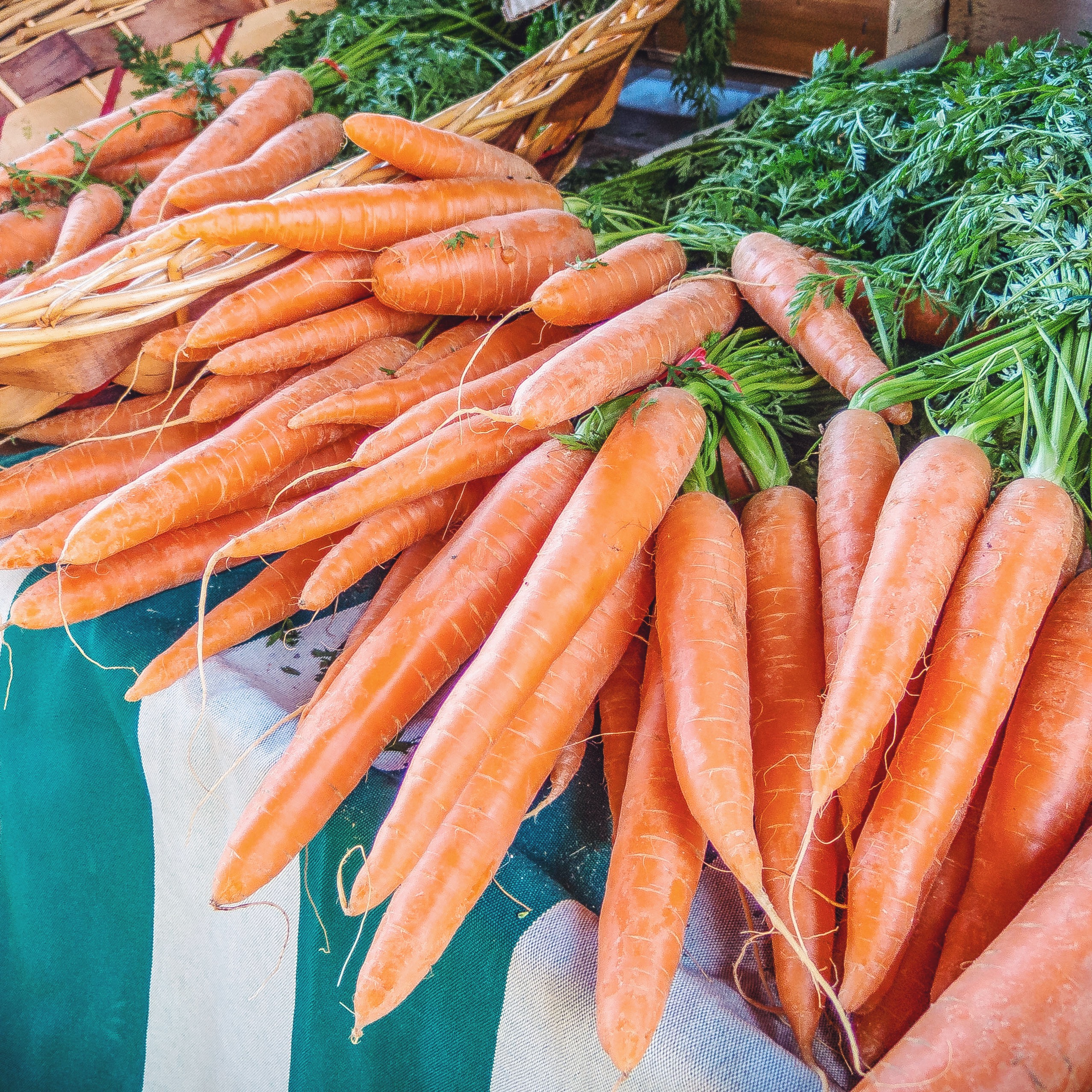 Here are some great ways to pack your meals with vegan superfoods that are low-FODMAP:
While the foods on this list are low-FODMAP, individual tolerances may vary. Pay attention to personal symptoms and modify your choices if needed. Make sure to read ingredient labels for other hidden sources of FODMAPs. All items include single servings only.
(Note: listed foods are a guide and are not comprehensive of all low-FODMAP options)
Nuts: peanuts, almonds (about 10 nuts), hazelnuts, pecans, almonds, coconut, walnuts, pine nuts, brazil nuts
Seeds: pumpkin, chia, sunflower, sesame, poppy, flax
Nut/seed butters: peanut, almond, pumpkin, sunflower seed
Grains: rice, oats, quinoa, buckwheat, millet, sorghum, tapioca, purple rice
Vegetables: green beans, broccoli, bok choy, green pepper, carrot, parsnip, collards, cucumber, eggplant, kale
Fruit: kiwi, banana, canteloupe, orange, durian, grapes, guava, honeydew, pineapple, strawberry, blueberry, raspberry, starfruit, dragon fruit
Milk: canned coconut, almond, hemp (1/2 cup)
Protein: firm tofu, tempeh, nutritional yeast, brown rice protein powder, mince quorn
Legumes: canned drained black beans, canned, drained lentils, canned, drained chickpeas
Amazing Vegan Low-FODMAP Protein Sources:
Kale (1 cup): 3 g protein
Kiwi (1 cup): 2 g protein
Potato (1 med): 4 g protein
Tofu firm/extra firm (2/3 cup, 160 g): 12 g protein
Tempeh (1 stick, 100 g): 19 g protein
Hemp seeds (2 TB): 7.5 g protein
Chia seeds (2 TB): 4.5 g protein
Quinoa (1 cup): 8.4 g protein
Corn (40 g): 4 g protein
Oats (1/2 cup): 13 g protein
Buckwheat groats (3/4 cup): 17 g protein
Millet hulled (1 cup): 22 g protein
Rice, brown (1 cup): 5 g protein
Lentils, canned (1/4 cup): 6 g protein
Mung beans, sprouted (2/3 cup): 2.5 g protein
Mince quorn (75 g)- 12 g protein
Nutritional yeast (1 tablespoon): 4 g protein
Rice protein powder (1 tablespoon): 12 g protein
Remember- starting to eat low-FODMAP may seem challenging, but you will soon find lots of options are fine for your tummy and taste great.  An example is this fruit platter, pretty and all low-FODMAP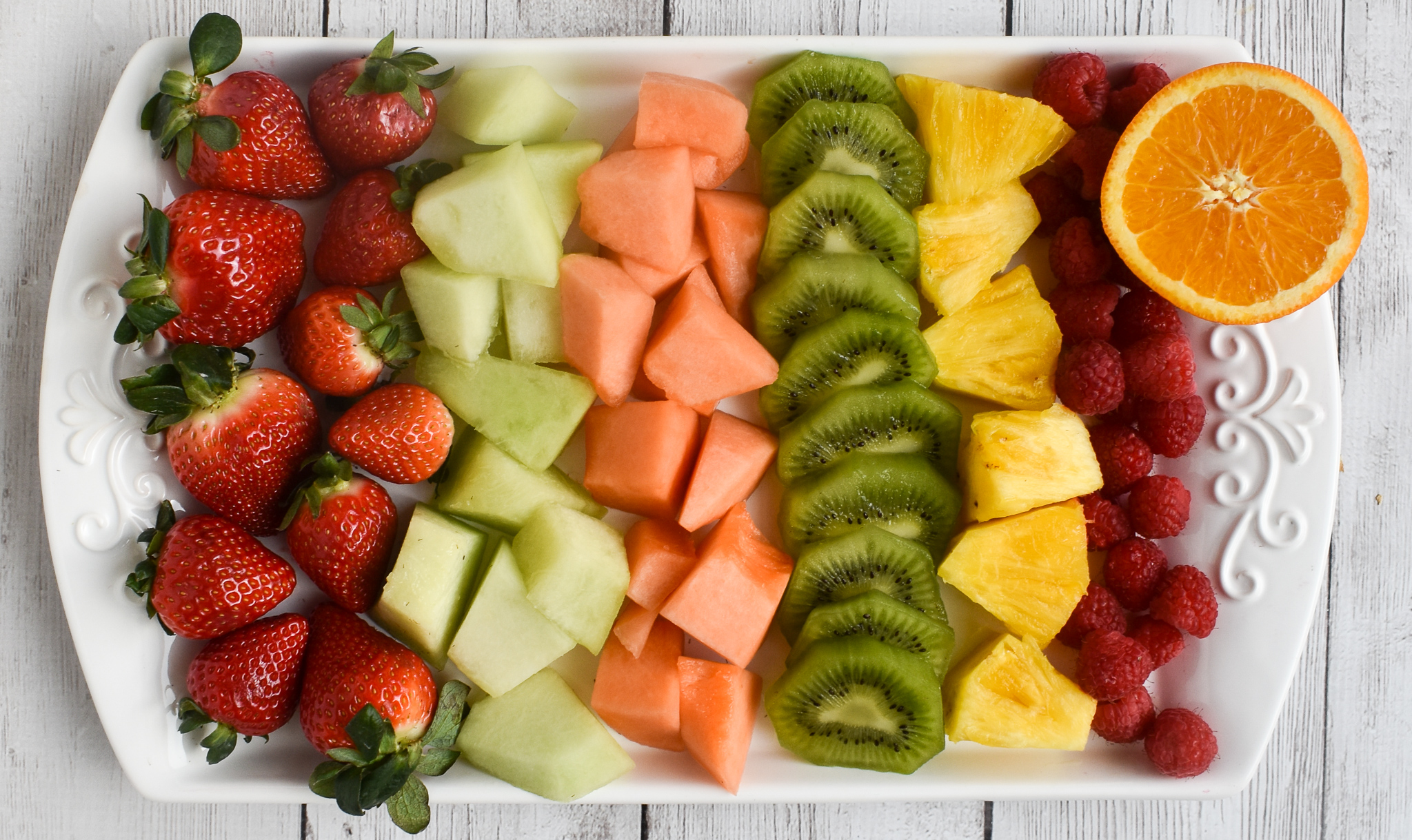 ---
Low-FODMAP Vegetable Stock/Bouillon/Broth Powder Recipe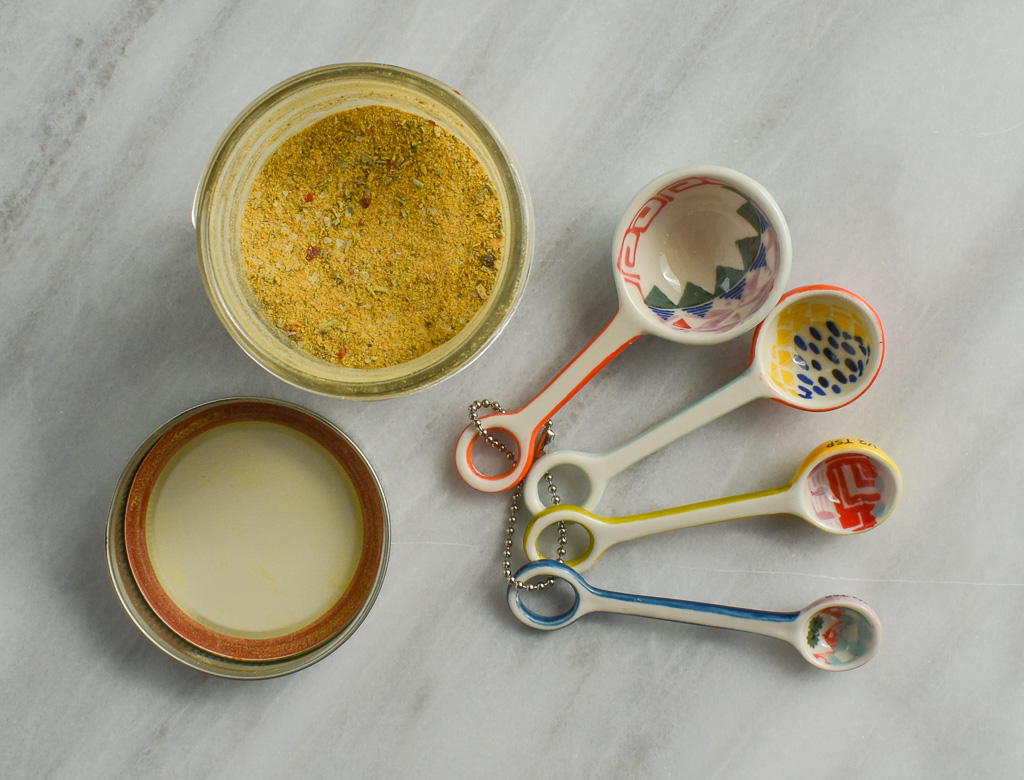 Although this recipe has not been tested, a single serving should be low-FODMAP based on the ingredients
Serving size: 1 tsp makes 1 cup of stock when mixed with hot/boiling water
Shelf life: about 6 months
Prep time: 10 minutes
Ingredients:
1/4 cup nutritional yeast (SUPERFOOD!)
2 tsp. kosher salt (add more if you prefer, I like less salty)
1 tsp oregano
1 tsp. dried thyme
1 tsp. dried rosemary
1 tsp. dried parsley
3/4 tsp. dried sage
1/2 tsp. freshly ground black pepper
1/2 tsp. paprika
1/2 tsp. ground coriander seed
1/4 tsp. ground turmeric
Directions:
Measure all the ingredients into your mini or regular size food processor with steel blade
Blend on high for 30 seconds to one minute until it's a fine powder
Enjoy this low-FODMAP vegan stock/bouillon in all your home recipes or drink it from a mug!

Mix one teaspoon of powder with 1 cup water to create soup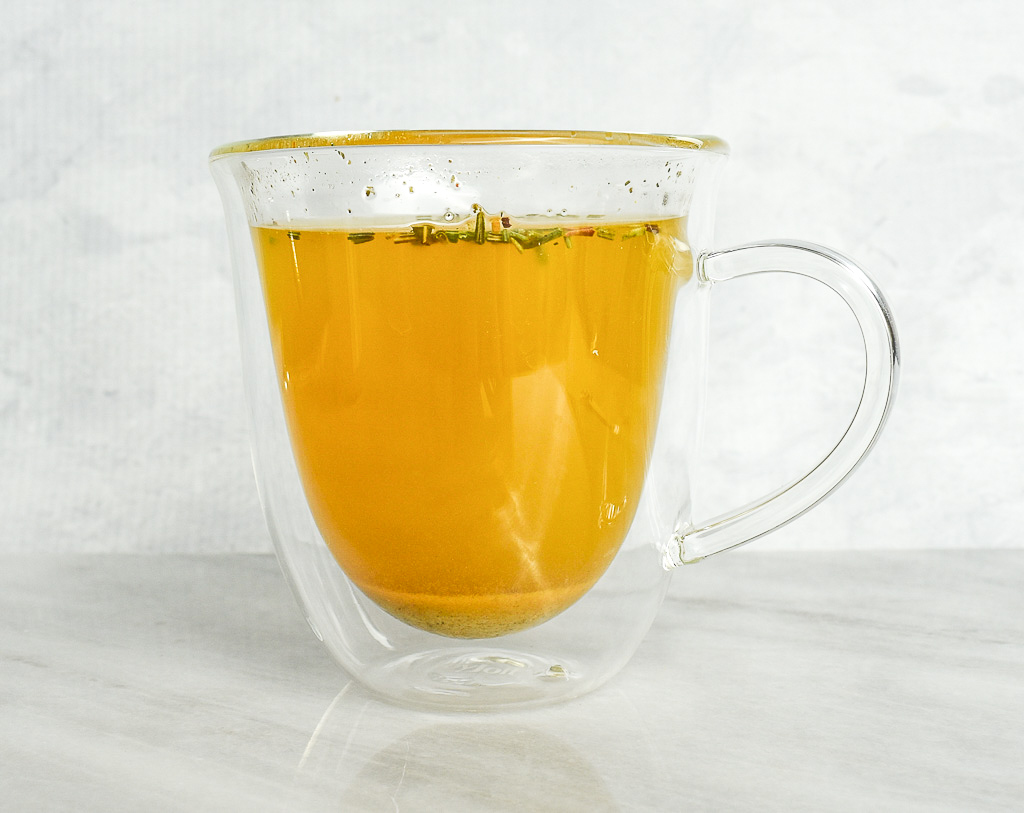 Or check out the low-FODMAP Happy Soup– available now.  Vegan certified and sustainably sourced.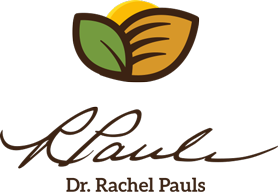 Printer Friendly Version
Comments Rating
( reviews)