Low-FODMAP Toasted Oat 'Granola' Butter; Gluten-free, Nut-free, Vegan, Dairy-free
September 4, 2020
Printer Friendly Version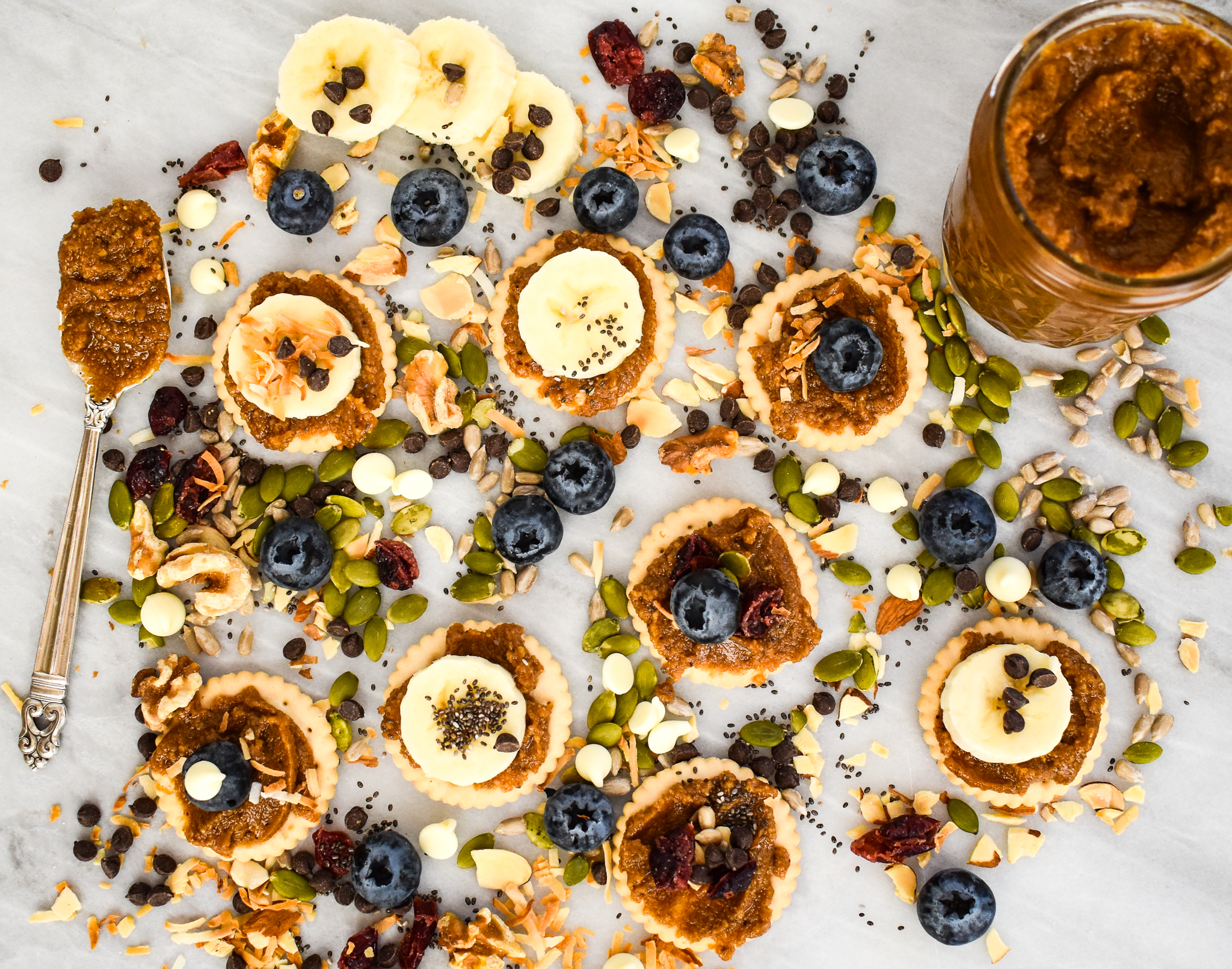 My word.  Where has this glorious concoction been my whole life?
This low-FODMAP  Toasted Oat 'Granola' Butter spread is absolutely dee-lish.  It tastes like a…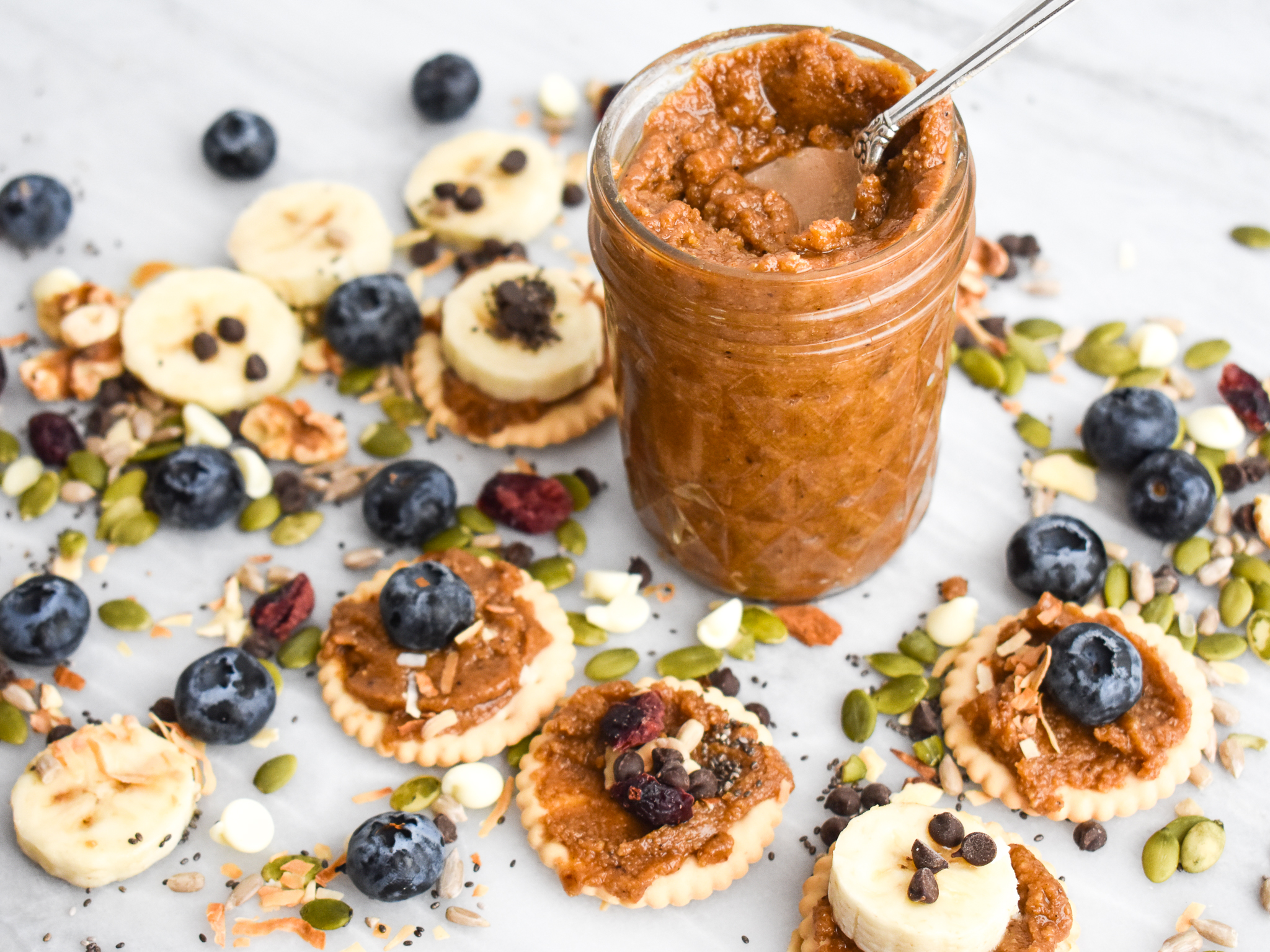 …SPREADABLE OATMEAL COOKIE.
I recently read about a commercially available granola butter, and decided to create a simple and affordable low-FODMAP version for all of us to enjoy. This is such a healthy sweet tasting spread, since each cup of rolled oats contains 11 grams of protein and 8 grams of fiber!
I chose to make my low-FODMAP Toasted Oat 'Granola' Butter without any nuts or seeds, but you can certainly top it with your favorite variety of low-FODMAP fruit, nut, seed, coconut or chocolate.
Spread this low-FODMAP Toasted Oat 'Granola' Butter on your choice of low-FODMAP: crackers, yogurt, ice cream, chia pudding, pancakes and protein waffles.  Or enjoy it straight from the jar (totally scrummy)!
You may also love my:
Or check out over 350 more low-FODMAP recipes on the blog!  IBS-friendly.
Be healthy and happy,
Rachel Pauls, MD
---
Low-FODMAP Toasted Oat 'Granola' Butter; Gluten-free, Nut-free, Vegan, Dairy-free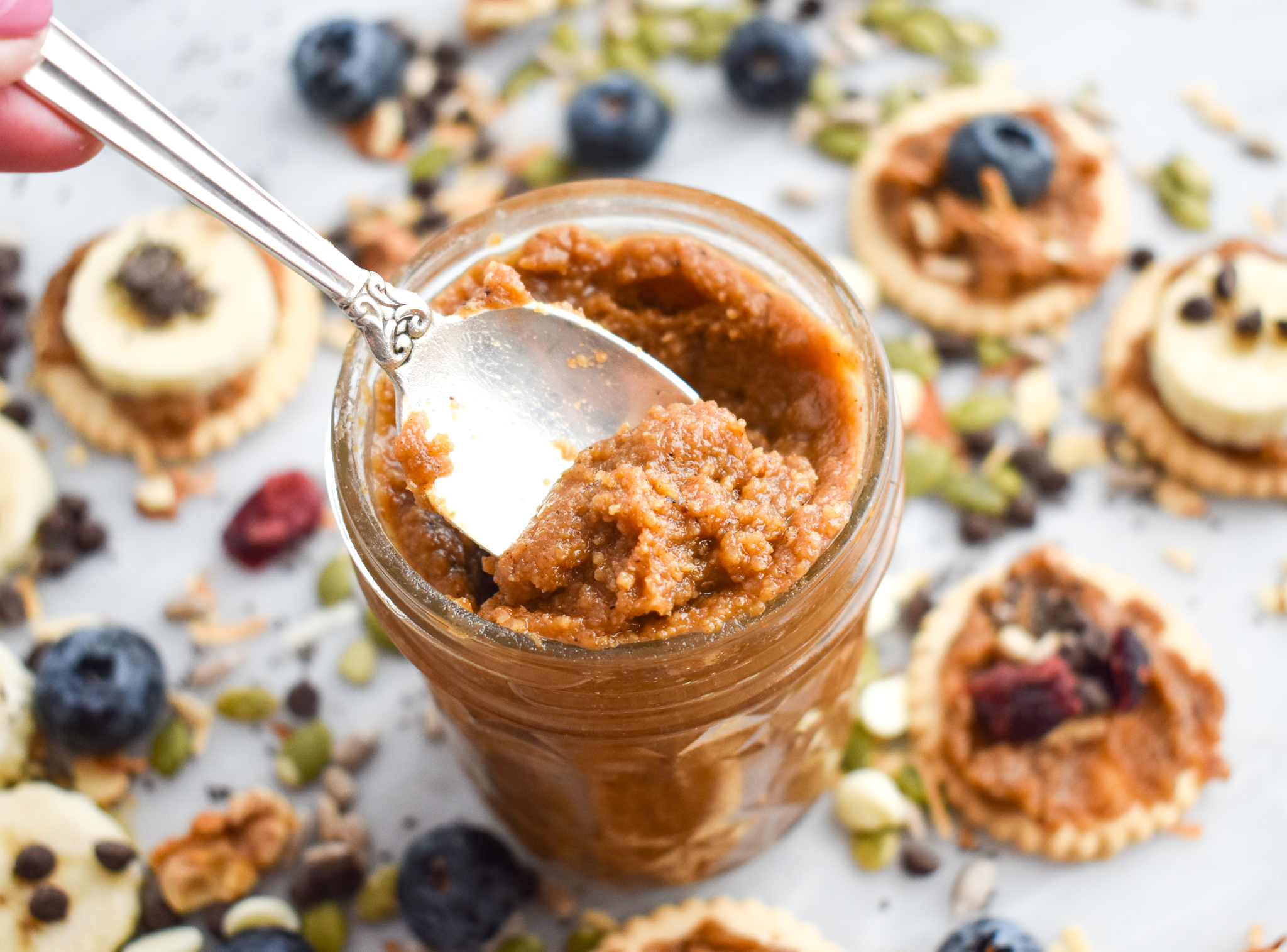 Although this recipe has not been tested, a single serving should be low-FODMAP based on the ingredients.
Serves: 8 or more (Yields about 1 cup); 1-2 tbsp per serving (recipe can easily be doubled or tripled)
Prep time: 10 min
Bake time: 15-20 min
Total time: 25-30 min
Equipment: rimmed baking sheet (I like to line mine with baking liners), food processor fitted with steel blade
Bake: 350 F
Ingredients
2 cups gluten free, old fashioned traditional rolled oats
4 tablespoons (1/4 cup) melted coconut oil (or melted butter for non-vegan version)
4 tablespoons (1/4 cup) maple syrup, plus more to taste
2 tablespoons flaxseed meal (this is the same thing as ground flaxseeds)
1/2 teaspoon cinnamon
1/2 teaspoon sea salt or kosher salt
2-3 teaspoons vanilla extract (I used 3 teaspoons, I love vanilla flavor!)
1/4 teaspoon cardamom
1/4 teaspoon nutmeg
1/4-1/2 cup (4-8 tablespoons) olive oil or avocado oil
Directions
Preheat oven to 350 F, and place baking sheet in center of oven
Spread your oats onto a rimmed baking sheet (lined if desired) and bake until the oats are lightly golden brown and toasted, about 15-20 minutes, stirring occasionally

Can also do this step in advance and store your oats in an air tight container

Remove from oven and place your oats in the food processor
Blend until they fine and flour-like, about 20 seconds to one minute

Depending on the strength of your processor, they may still look like coarse meal (mine did)

Pour the rest of your ingredients, EXCEPT the olive or avocado oil into the food processor and blend until well incorporated, stopping and scraping the sides as needed (about 3-5 minutes)

The granola butter may begin to form a ball in your food processor, that is normal

Drizzle in the remaining tablespoons of oil a little at a time until your desired consistency is reached, tasting as you go.  You may wish to also add maple syrup for additional sweetness or extra cinnamon/spices
Once it is the right consistency (I like mine soft but a little chunky) scrape the low-FODMAP granola butter into a jar
Store in an airtight container in the pantry for about 1-2 weeks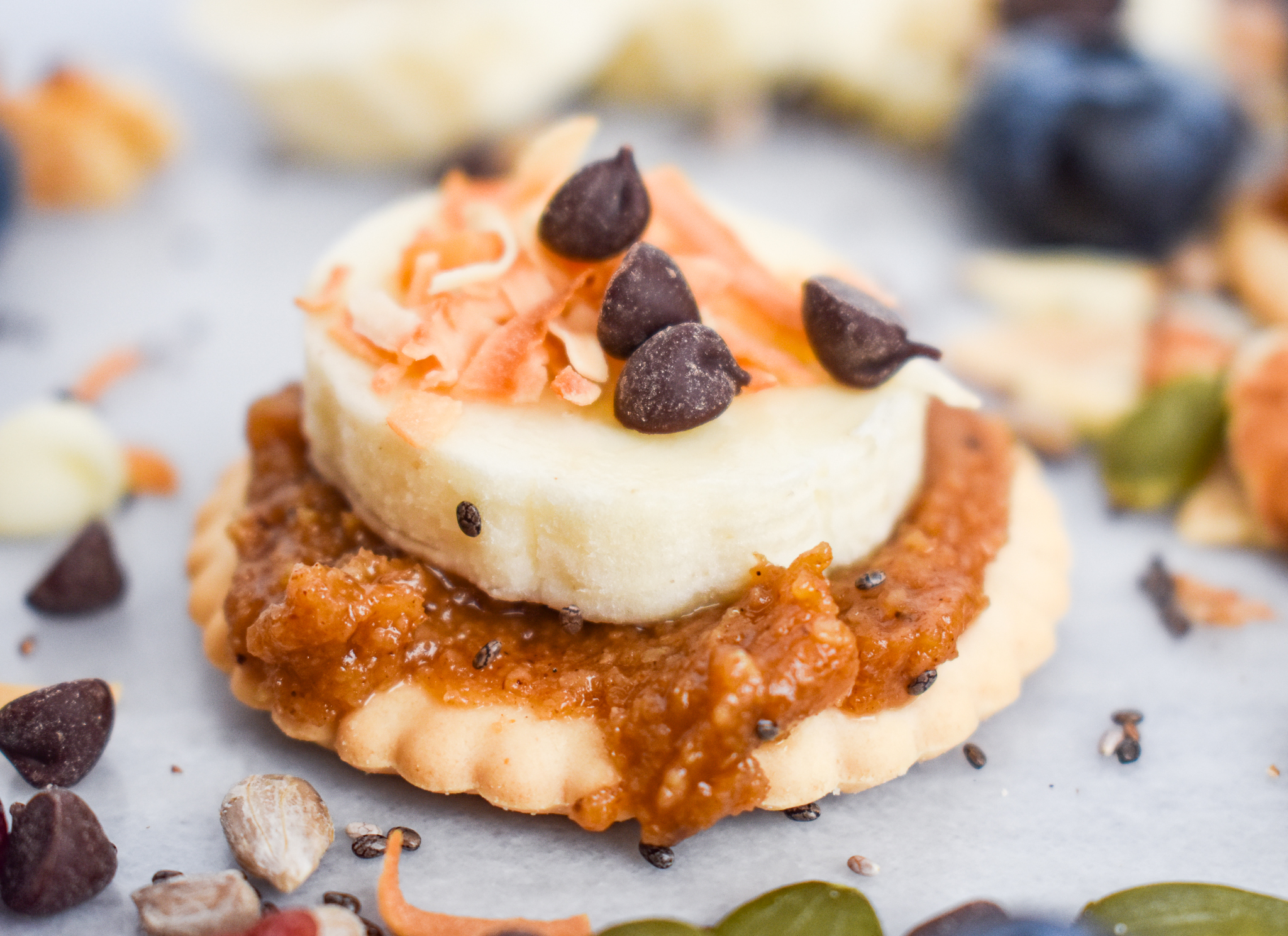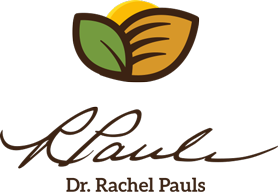 Printer Friendly Version
Comments Rating
( reviews)