Low-FODMAP Three Ingredient Candied Orange Slices Recipe; Gluten-free, Vegan
March 14, 2020
Printer Friendly Version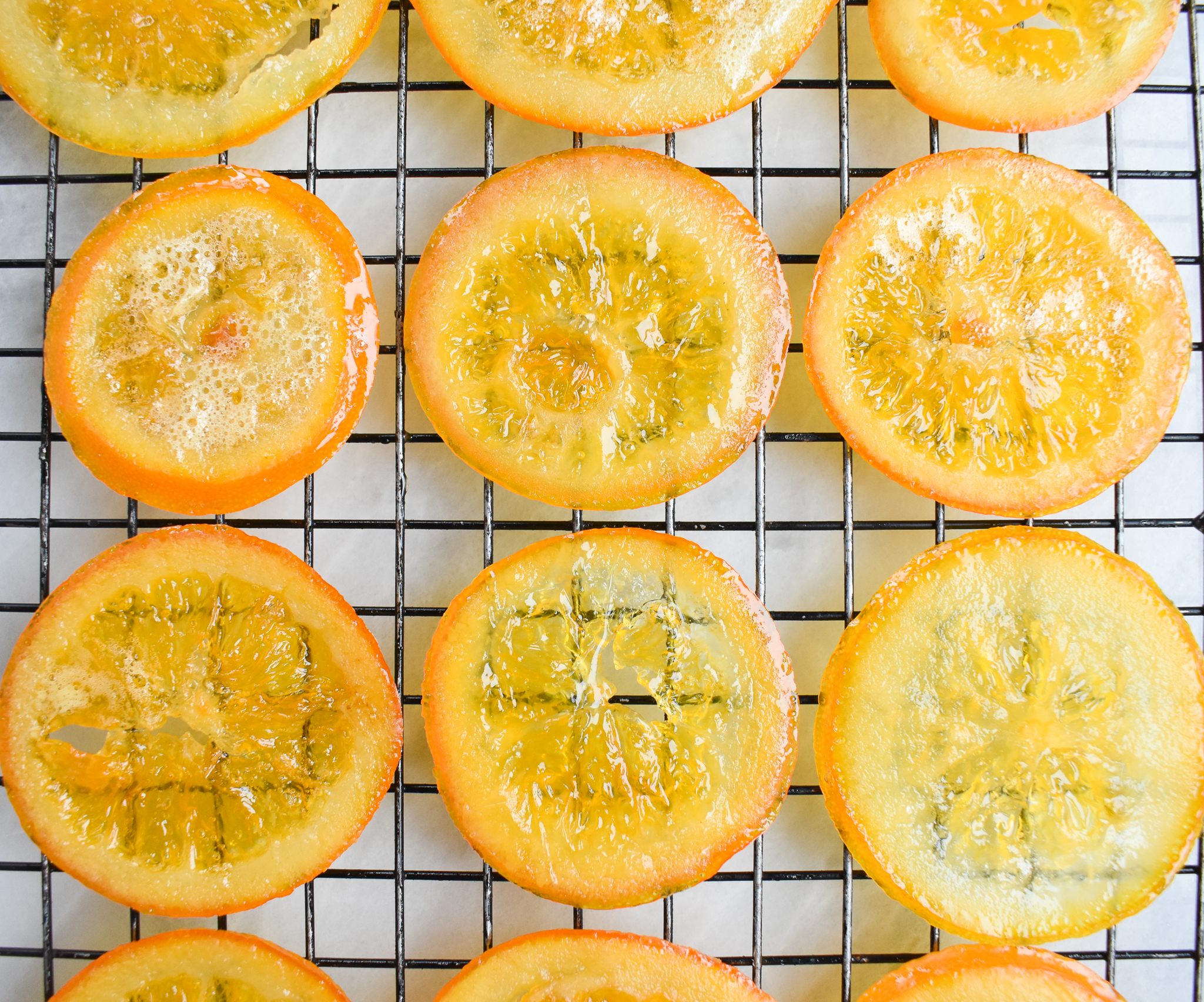 When I began planning the most amazing low-FODMAP Olive Oil Cake with Citrus and Almond, I realized that I would love to top it with candied oranges. What a great confection to have for other cake decorating (like my low-FODMAP Sour Cream Pound Cake), low-FODMAP Vanilla cupcakes, or just dipping in low-FODMAP hot fudge or low-FODMAP Chocolate.
These low-FODMAP Candied Orange Slices are simple, but take a little patience.  You need to soak the orange slices first to get rid of the bitterness, then boil them in a simple syrup mixture to sweeten them.  Finally, there is a need to dry them overnight or longer.
But once you are done, they are absolutely delicious!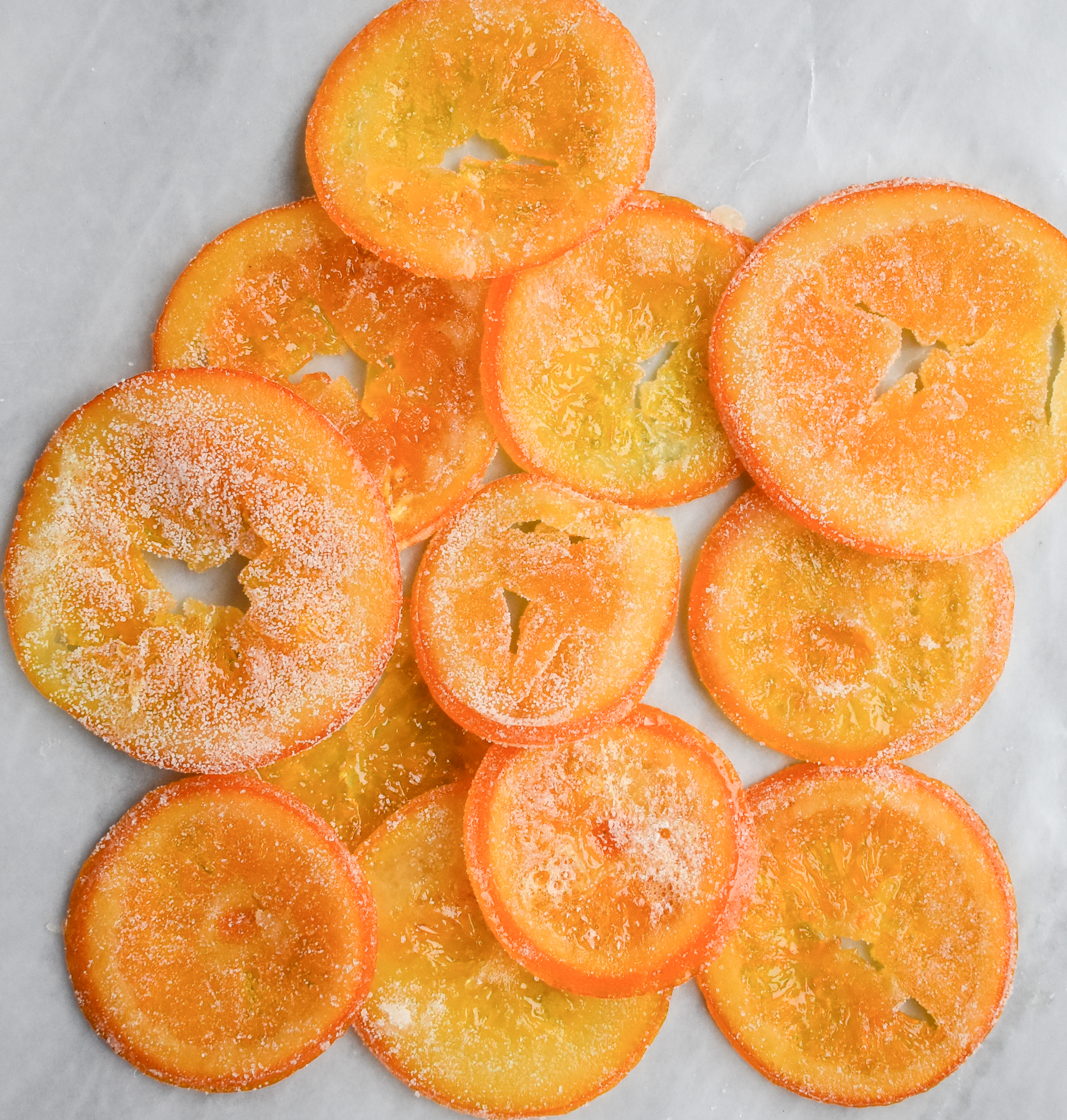 This recipe is easily modified for lemon slices or other citrus fruits.
I suggest using medium to small sized oranges to make them the prettiest and easiest to handle.
You may also love my:
Or check out over 350 more low-FODMAP recipes on the blog!  IBS-friendly.
Be healthy and happy,
Rachel Pauls, MD
---
Low-FODMAP Three Ingredient Candied Orange Slices Recipe; Gluten-free, Vegan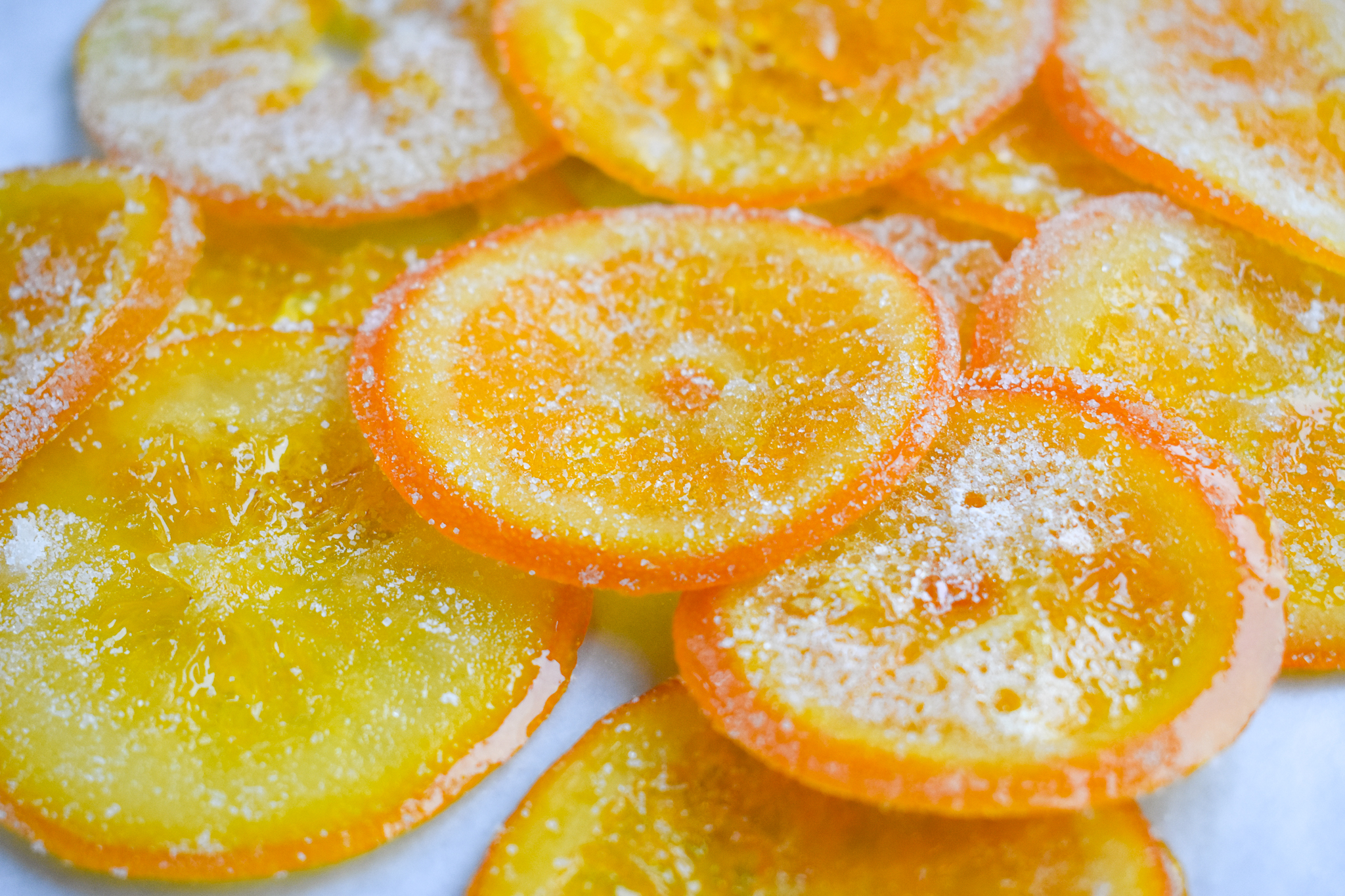 Although this recipe has not been tested, a single serving should be low-FODMAP based on the ingredients
Yield: 18-20 slices or 6-8 servings
Serving size: 2-3 slices, depending on size
Prep time: 10 minutes plus overnight to dry slices
Cook time: 70 minutes
Total time: 1H 20M plus overnight
Ingredients:
2 small oranges, such as tangelos or navel oranges, sliced into 3 mm slices
4 cups (1920 ml) water, divided into 2 cups and 2 cups
2 cups (800 g) granulated sugar, plus more for coating
Directions
Fill a large bowl with ice water and have it ready to plunge the orange slices in
Put 2 cups of water in a large saucepan and bring to a boil over high heat
When boiling, add the orange slices and boil for 2 minutes.  Once done, transfer the orange slices to the bowl of ice water to cool and discard the boiled water in the saucepan
In the same saucepan, add the remaining 2 cups water and sugar
Bring to a boil over medium heat, stirring occasionally until the sugar has completely dissolved
Turn the heat to medium-low and add the orange slices
Let the mixture simmer for 45-60 minutes on low heat or until the rinds are slightly translucent, stirring occasionally to coat the slices
Remove slices and lay them on a cooling rack over a sheet of wax paper or a baking sheet to catch drips
Let dry overnight, then store in airtight container in the fridge, or dip in sugar and then store
Great dipped in chocolate too!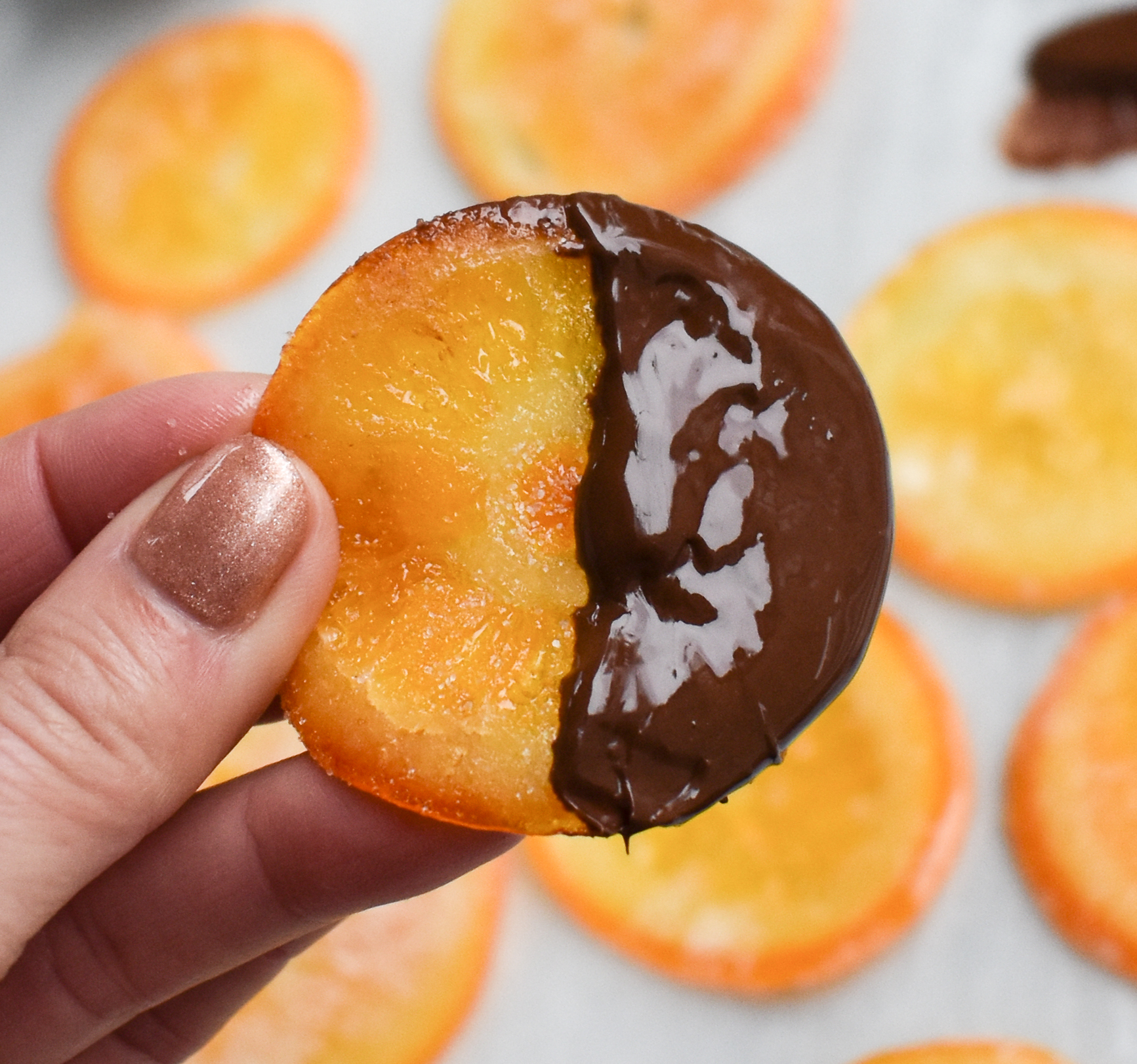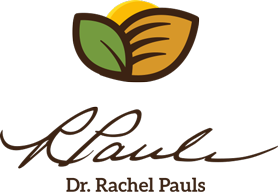 Printer Friendly Version
Comments Rating
( review)