Low-FODMAP Sweet Potato Muffins with Streusel (Crumble) Topping; Gluten-free, Dairy-free, Nut-free
October 8, 2020
Printer Friendly Version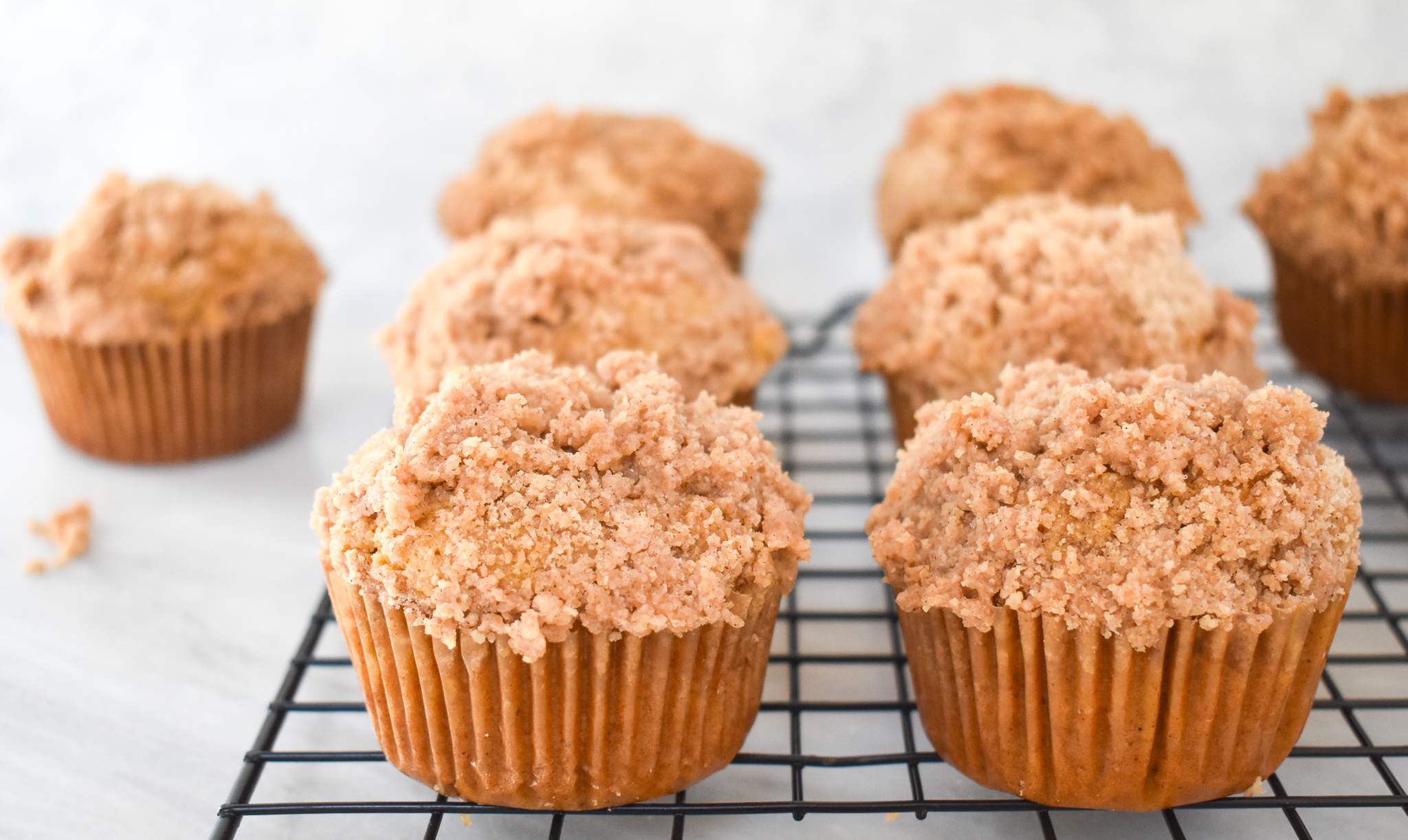 My favorite part of fall is the holidays.  And my favorite holiday of the year is Thanksgiving.  I love every part of that relaxing weekend with family and friends, full of good food and festive spirit.
This year, while our family feast will be much more limited in size (nuclear family only!); I plan to FaceTime with my extended relatives during the meal and try to make the best of our 'new COVID normal'.  I'm happy we are all safe and well.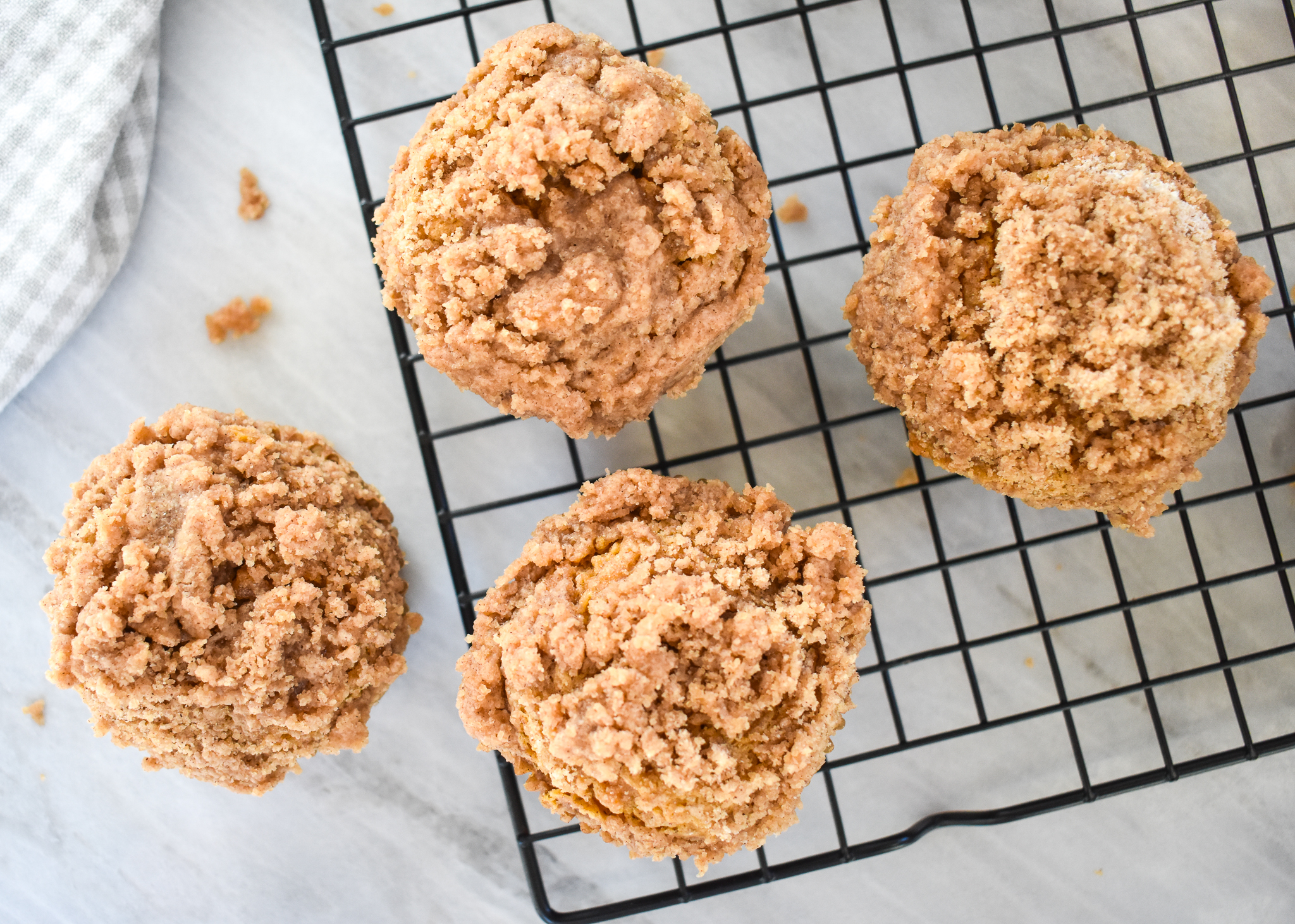 In preparation for Thanksgiving, I have some new sweet potato inspired recipes this year!  Cake and muffins, so good.
You may have tried my low-FODMAP Sweet Potato Cobbler and low-FODMAP Sweet Potato Casserole, but check out my new low-FODMAP Sweet Potato Cake with Crumble Topping!
Sweet Potatoes are similar to pumpkin, they provide moisture, flavor and color to recipes.  However, I prefer their slightly sweeter taste.  The only thing that I don't prefer is the lack of convenience.   Stores don't sell cans of pureed sweet potato 🙂
So, you may choose to include leftover mashed sweet potatoes (without added butter or seasoning), or bake/boil and puree them fresh for this recipe (see notes below).  I appreciate having that flexibility when canned pumpkin is 'out of stock'.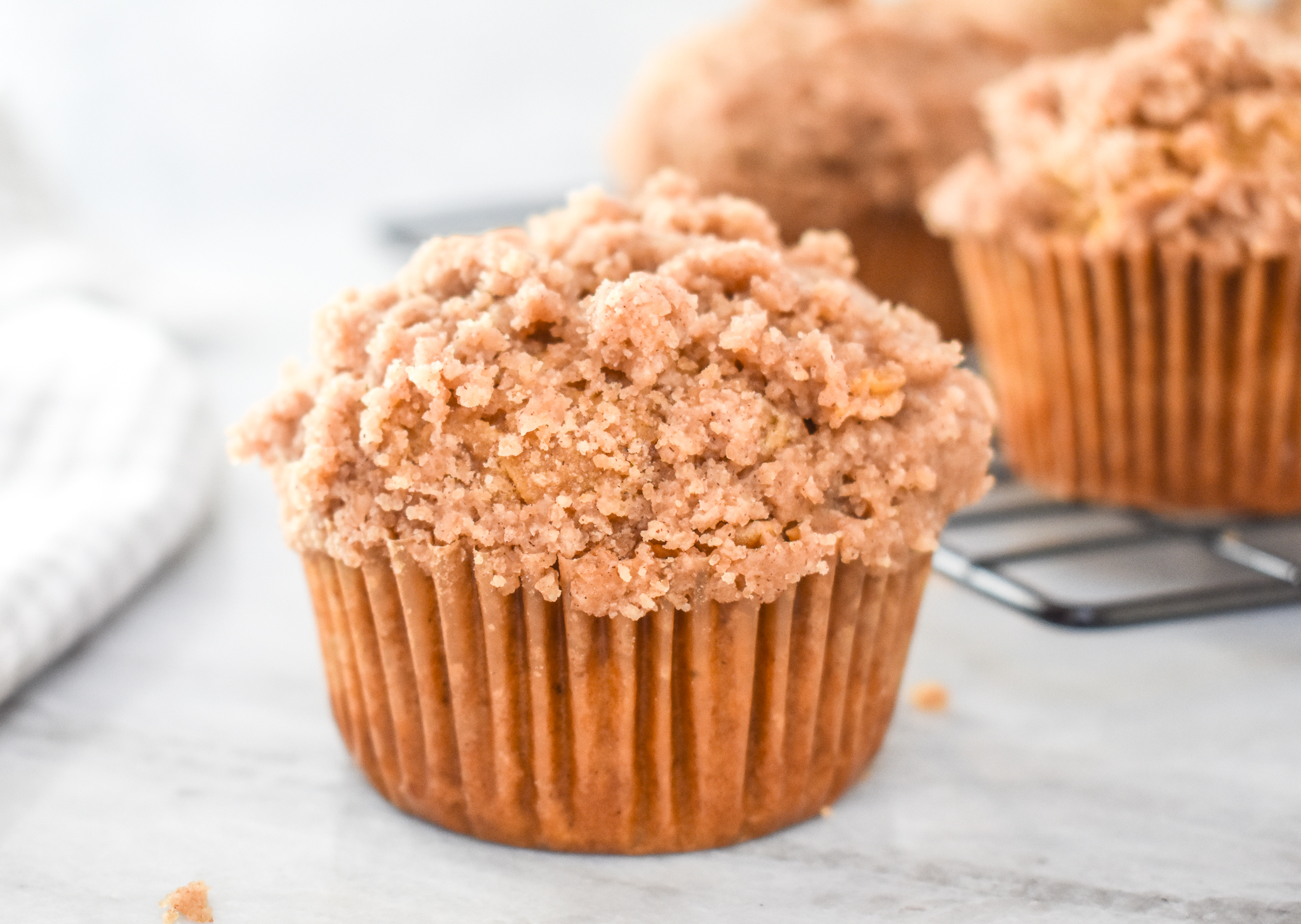 My low-FODMAP Sweet Potato Muffins with Streusel Topping are moist, warmly spiced and absolutely amazing.  Perfect with your morning coffee. I opted to skip the nuts in this recipe, but you could add nuts to the muffin batter, or stir ¼ cup of chopped pecans in the streusel topping if you prefer.
You may also love:
Or check out over 350 more low-FODMAP recipes on the blog. IBS-friendly!
Be healthy and happy,
Rachel Pauls, MD
---
Low-FODMAP Sweet Potato Muffins with Streusel (Crumble) Topping; Gluten-free, Dairy-free, Nut-free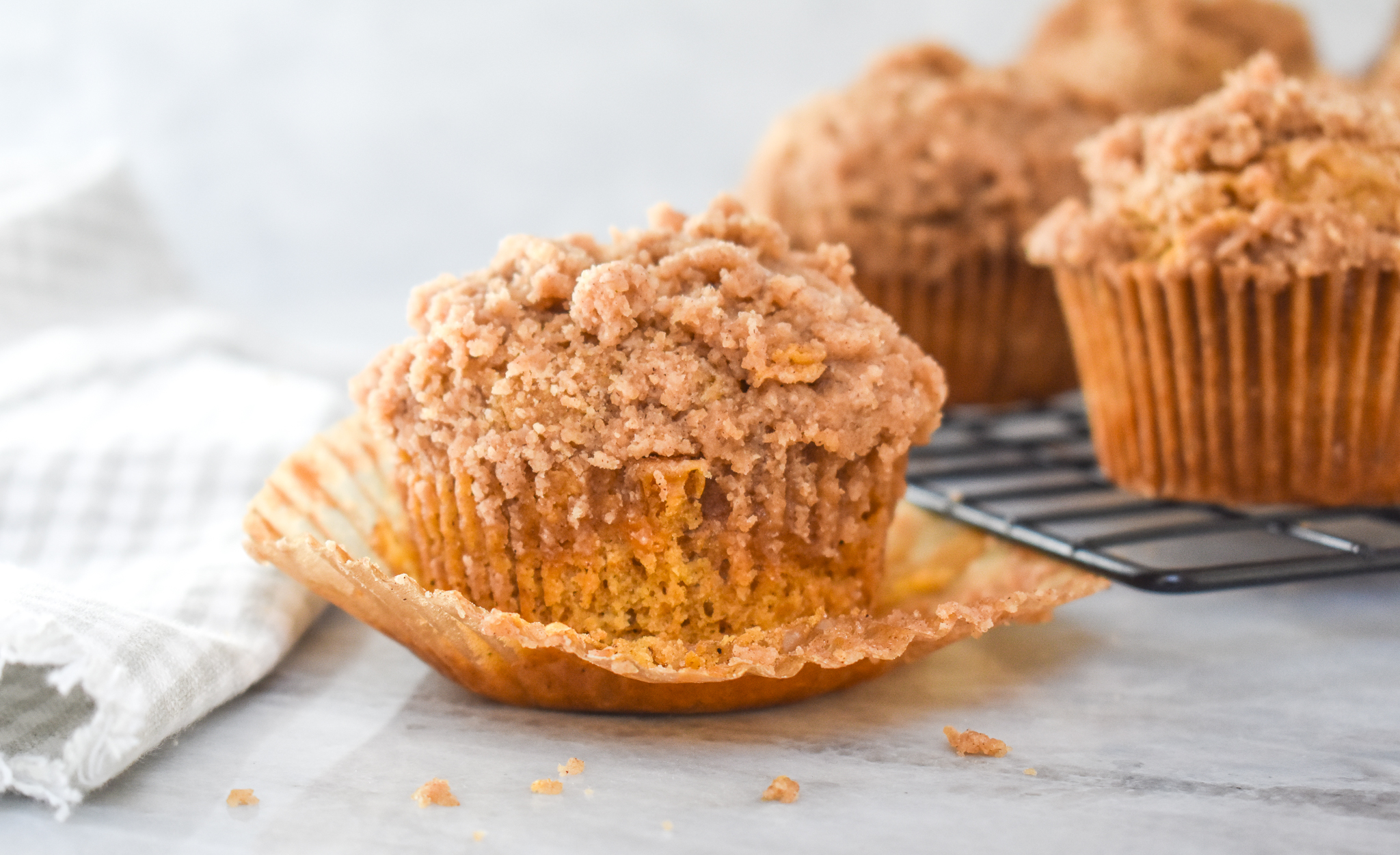 Although this recipe has not been tested, a single serving should be low-FODMAP based on the ingredients
Serves 12 muffins
Prep time: 20 min
Bake time: 25-30 minutes* as ovens vary, your oven may need more/less time
Total time: 45-50 minutes
Bake temp: 350 F
Equipment: 12 well muffin pan, muffin or cupcake liners
Ingredients
1 & 3/4 cups low-FODMAP, gluten-free flour (I like Authentic Foods GF Classical Blend, for my low-FODMAP baking- see my low-FODMAP bake off blog for the reason!)
1 cup sugar
1 teaspoon baking soda
3/4 teaspoon xanthan gum (if not already added to your flour choice)
3/4 teaspoon salt
1/2 teaspoon baking powder
1 teaspoon cinnamon
1/2 teaspoon nutmeg
1/8 teaspoon cloves
2 large eggs, room temperature
1 teaspoon vanilla
1/4 cup low-FODMAP milk (such as almond for dairy free, or lactose-free)
1/3 cup & 2 tablespoons canola oil
2 tablespoons maple syrup
1 cup (270 g) well mashed or pureed sweet potato, room temperature

This should be pre-cooked, with no added butter or seasoning (if you are using leftover mashed sweet potato)
1 very large sweet potato should yield this amount, or 2 medium/small
1 low-FODMAP serving is 75 grams
*If you are preparing this ingredient for the recipe and not using leftovers: Bake sweet potato at 400F for about 45 minutes until cooked through. Allow to cool enough to handle, then peel and puree in your food processor

Vegetable shortening, or baking spray for greasing (or try my low-FODMAP Magical Cake Pan Release Paste)
Optional: 1/2 cup chopped pecans, walnuts or semisweet chocolate chips
For low-FODMAP streusel topping

1/2 cup brown sugar, lightly packed (both light or dark work)
3/4 cup low-FODMAP, gluten-free all-purpose flour
1/8 tsp salt
1 tsp cinnamon
6 tablespoons unsalted butter, cold and cut into small pieces

Substitute chilled low-FODMAP vegan margarine or coconut oil for dairy-free version
Directions
Preheat oven to 350°F and position rack in center of oven
Grease your choice of baking pan(s) and line with muffin or cupcake liners

If you use muffin liners, they have higher sides so the streusel topping will be easier to contain

Mix low-FODMAP flour, sugar, baking soda, xanthan gum, salt, baking powder, cinnamon, nutmeg and cloves together in a large mixing bowl
Combine eggs, low-FODMAP milk, oil, maple syrup, vanilla and pureed sweet potato in bowl of electric mixer with flat paddle attachment and blend lightly on medium
Pour the dry ingredients into the mixer and blend on low until combined, but do not over-mix
Stir in optional nuts or chips if desired by hand
Pour or scoop batter evenly into muffin liners in pans (about 2/3 full, do not overfill the wells)

You may have a small amount of leftover batter, that is OK
I like to use a medium trigger ice-cream scoop for this part 🙂

Prepare the streusel:

Mix in a large bowl your brown sugar, low-FODMAP all-purpose flour, cinnamon, and salt
Add the pieces of cold butter (or vegan margarine/coconut oil) into the bowl and use a pastry blender or fork to cut the butter into the mixture until it is the texture of coarse meal

I like to use my hands
You want to keep it clumpy, its ok for the butter to be visible

Top muffins with about 2 tablespoons each of the streusel, then distribute evenly until it is all gone

This is a bit tricky in the cupcake liners, if you use muffin liners with higher sides it will fit easier
I placed my muffin pan on a rimmed baking sheet to catch any loose crumbs
It is OK to press them down slightly

Bake 25-30 minutes or until toothpick inserted in center comes out clean

As ovens vary, your oven may need more/less time (check about 5 minutes prior to end time for doneness)
If the streusel falls off slightly with baking then scoop it back on the muffin and press gently to adhere

Let rest for 5 minutes, then remove to cooling rack to cool completely
Store in a covered container at room temperature for about 5 days; or these freeze well
So moist, and the streusel tastes like an oatmeal cookie!  HEAVEN.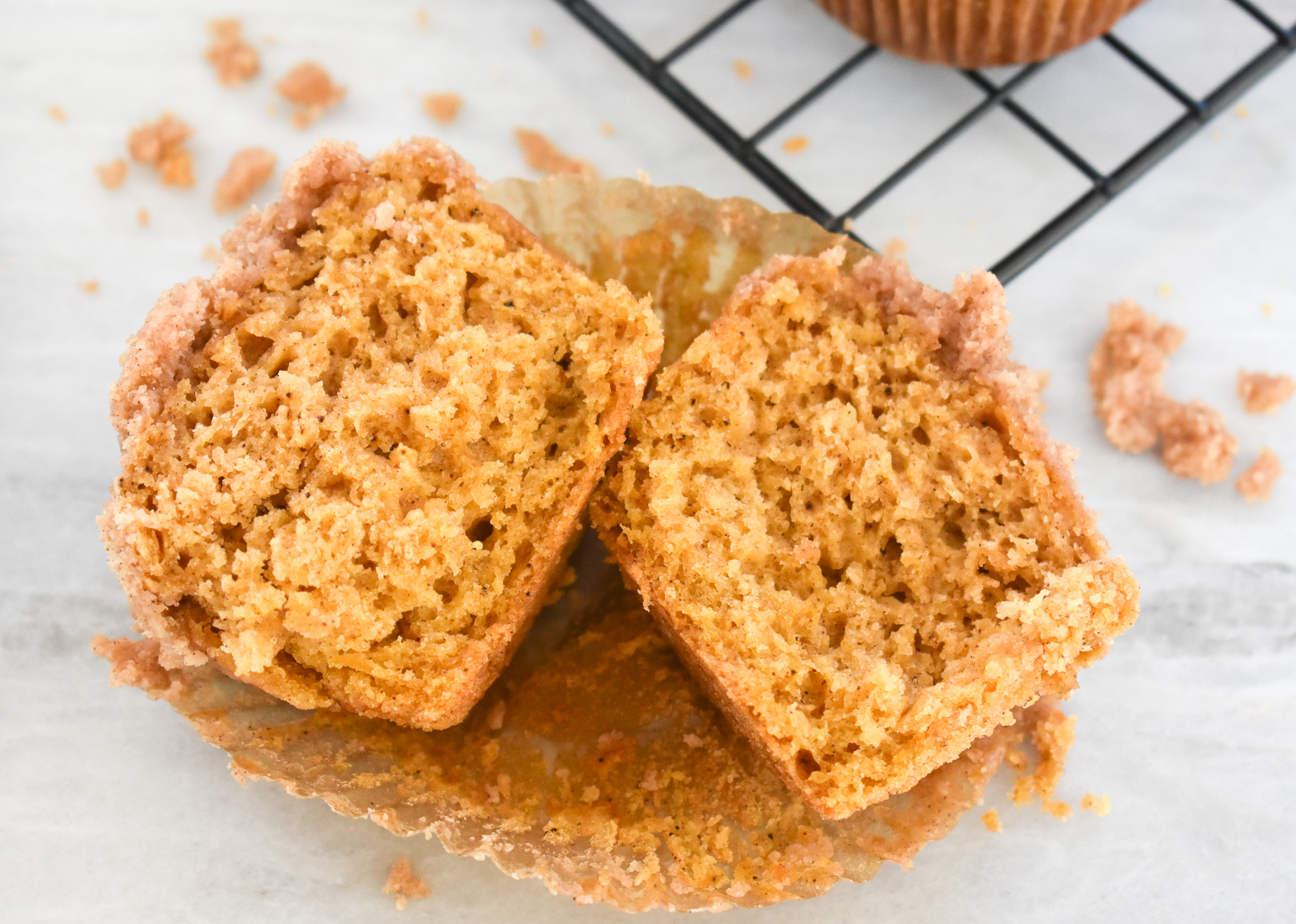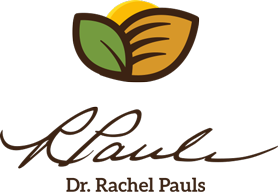 Printer Friendly Version
Comments Rating
( reviews)