Low-FODMAP 'Snickerdoodle' Cinnamon-Swirl Quick Bread Recipe; Gluten-free
November 7, 2020
Printer Friendly Version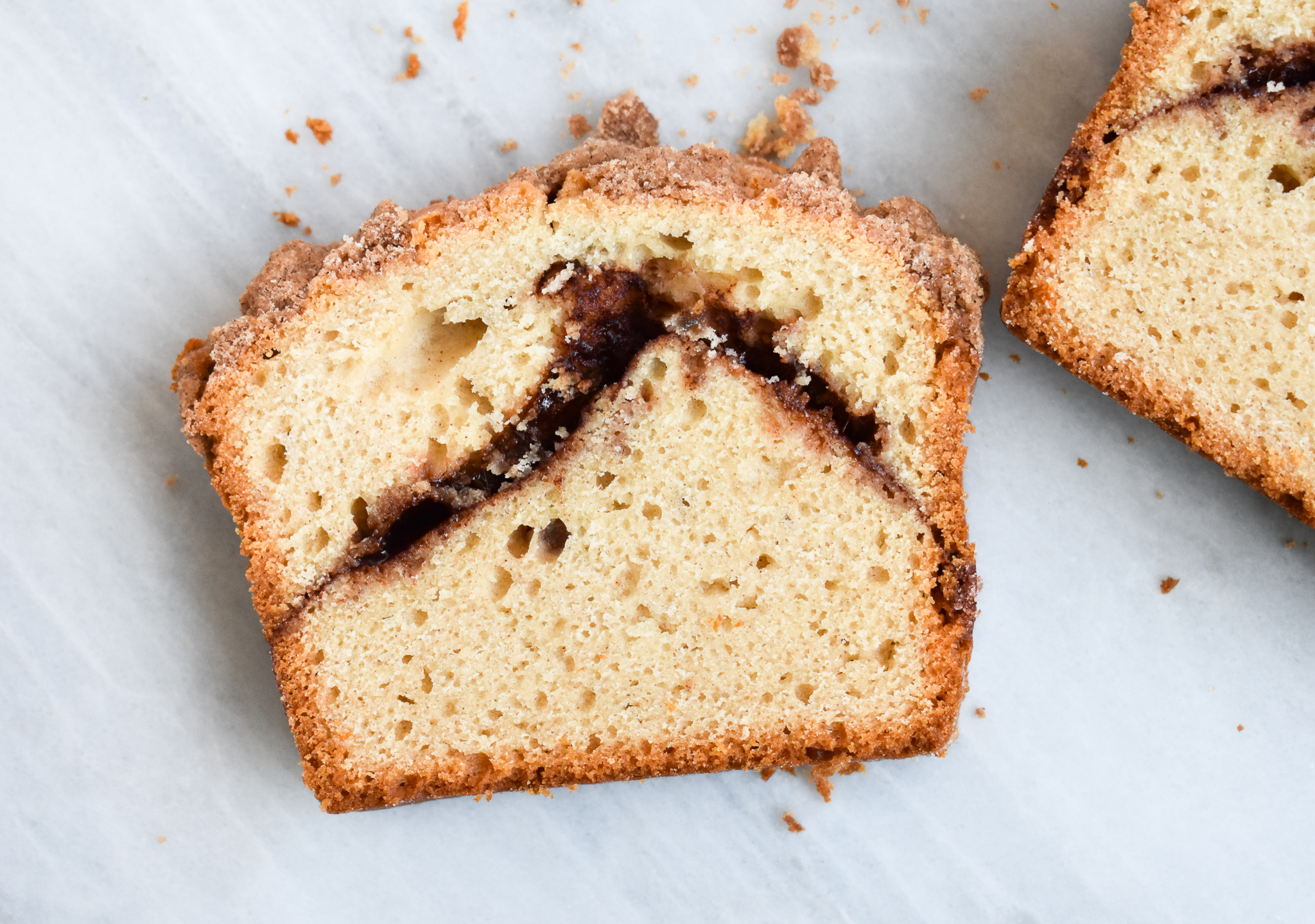 Snickerdoodle Bread recipes were calling to me from the pages of Pinterest.
Rachel….Rachel….Bake me….you know you want to….
Make me low-FODMAP and absolutely delicious!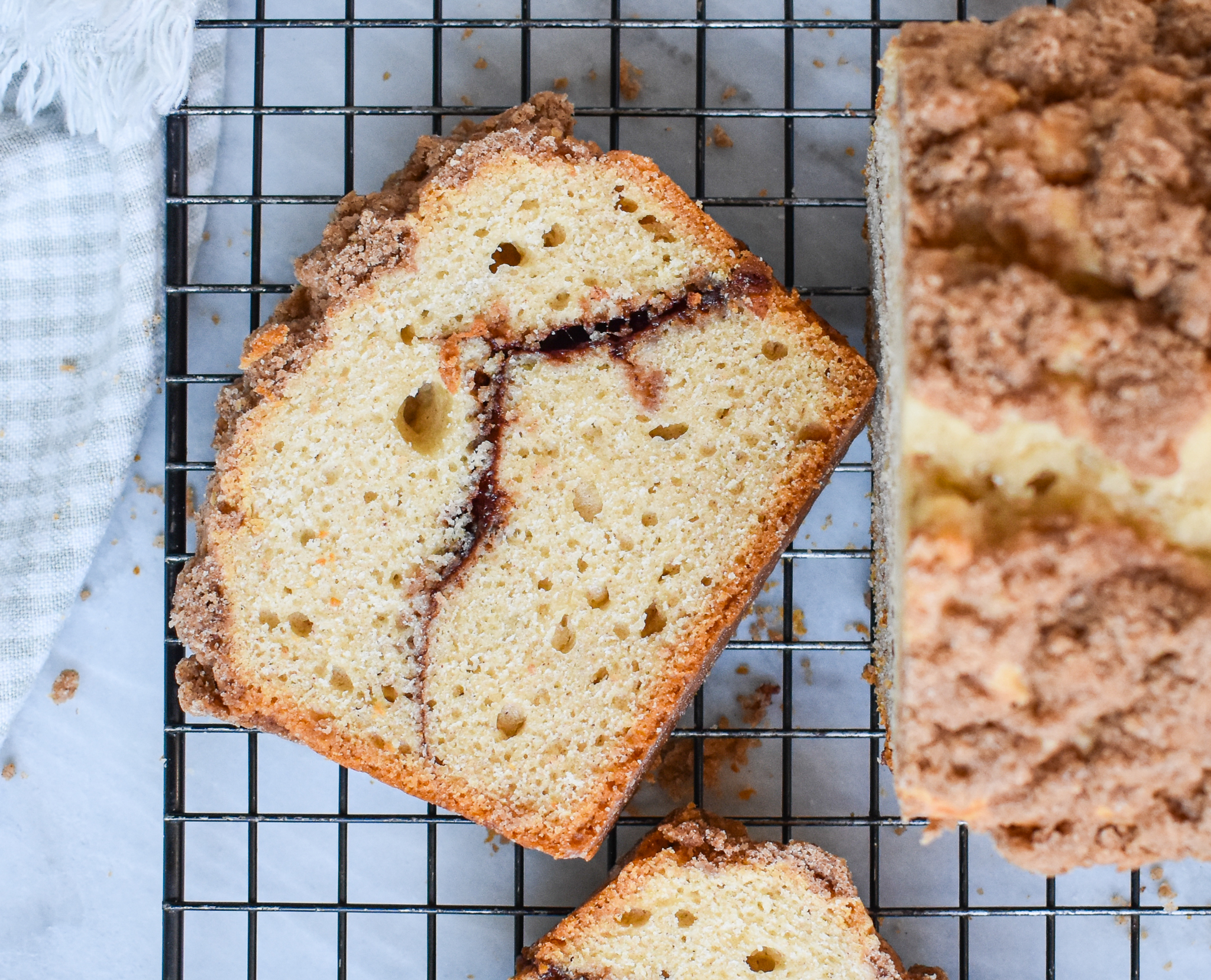 Someone in there must know my infatuation with breads, cakes and CINNAMON. How do they do that?!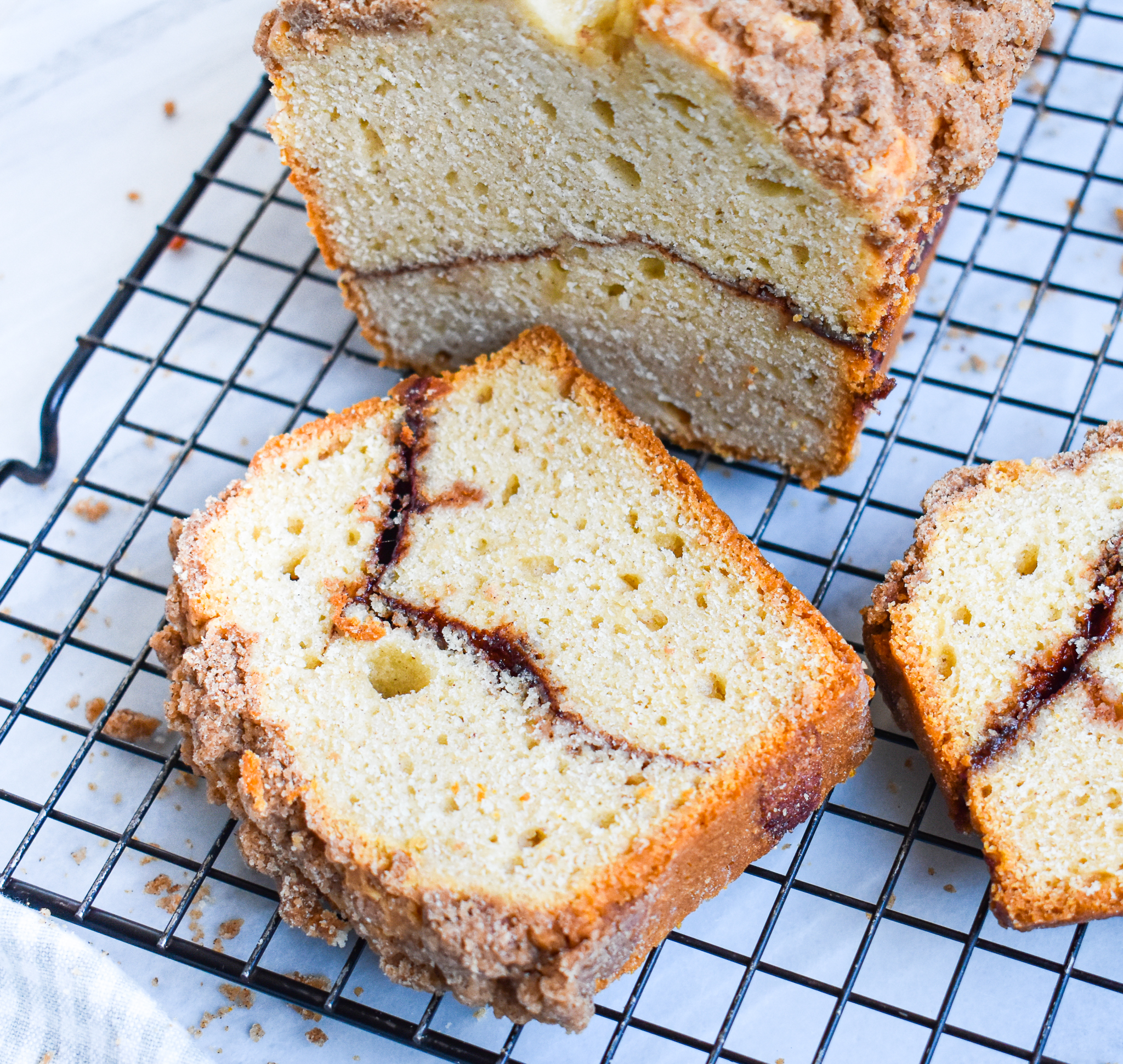 I was futile to resist.  I can't deny my preference for making a quick bread over muffins (I am just not that patient with scooping the batter into those little wells).  And, I adore cinnamon and sugar, especially when it is swirling in the center and drizzling over the top of a low-FODMAP sweet treat (like my low-FODMAP Gooey Cinnamon Buns).
The only part I don't like is that I have to wash a lot of bowls with this recipe 🙂
Get your family to do the dishes! (HAHA)
This low-FODMAP Cinnamon Swirl Bread makes a generous sized loaf that is full of flavor.  There is a thick cinnamon swirl center and a crackly cinnamon topping.  If you love cinnamon, this low-FODMAP Quick Bread will make you smile all day long.  Isn't that why they call it a snickerdoodle?  Moist, sweet, aromatic and SOOOOO GOOOOOD.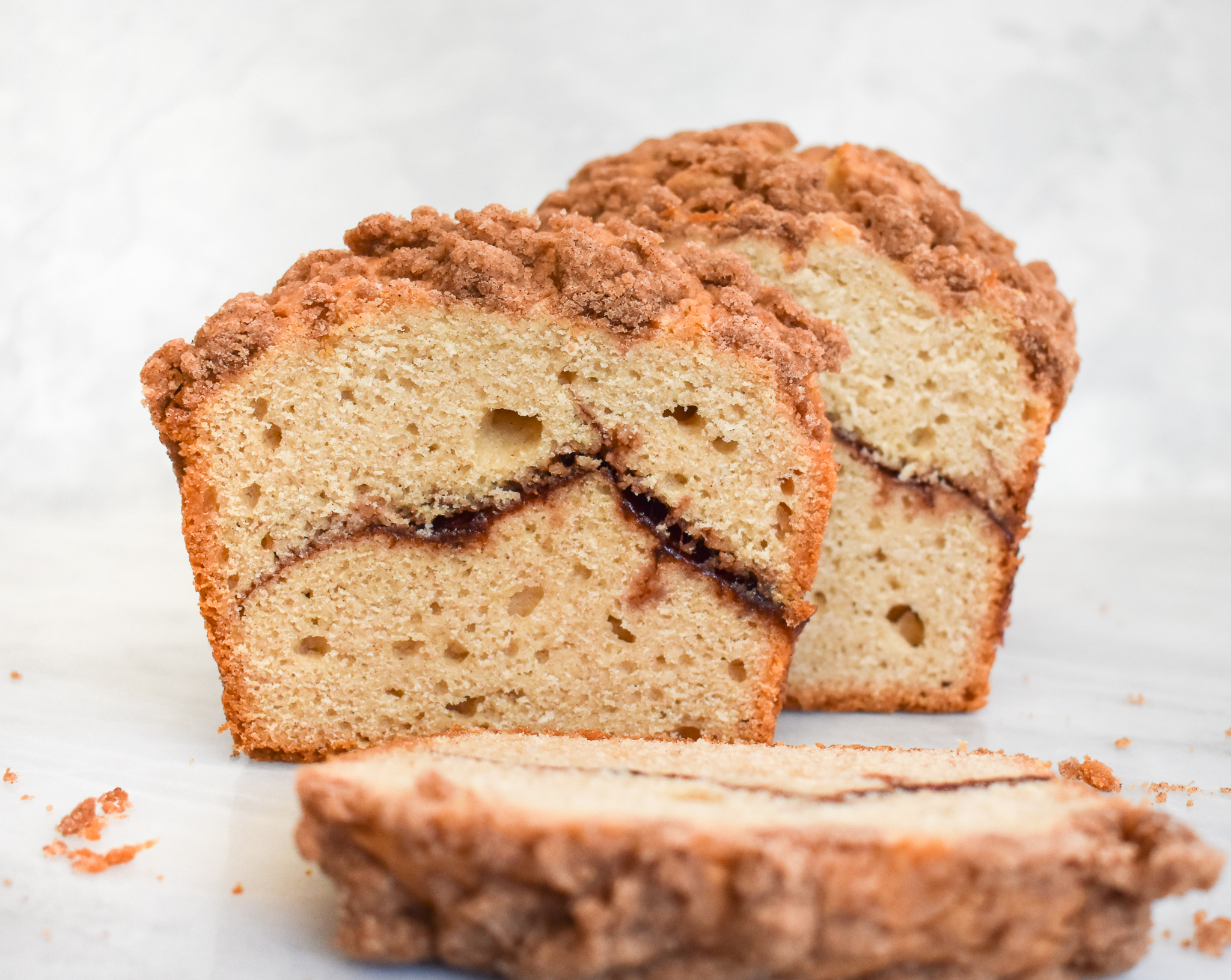 You may also love:
Or over 400 more low-FODMAP recipes on the blog!  IBS-friendly.
Be healthy and happy,
Rachel Pauls, MD

Although this recipe has not been tested, a single serving should be low-FODMAP based on the ingredients
Serves 12-14
Prep time: 10 minutes + cooling
Bake time: 70-85 minutes (as ovens and bake pans vary, yours may need more/less time)
Total time: 80-95 minutes + cooling
Bake 350 F
Equipment: 9 by 5 inch loaf pan (I used aluminum), parchment paper for lining
Ingredients
For bread:
2 cups Authentic Foods GF flour or other all purpose, gluten-free low-FODMAP gluten-free flour
2 teaspoons baking powder
3/4 tsp xanthan gum (if not added to your low-FODMAP flour)
1/4 tsp salt
1 teaspoon cinnamon
1 cup granulated sugar
1/2 cup canola oil
3 large eggs
3/4 cup lactose-free sour cream (can also substitute lactose-free yogurt or Greek yogurt)
1/4 cup low-FODMAP milk (such as lactose-free or almond milk)
2 teaspoons vanilla extract
Vegetable shortening for greasing, or other preferred method for greasing (spray, low-FODMAP Magical Cake Pan Release)
For filling:
2 tablespoons granulated sugar
1 teaspoon ground cinnamon
For topping:
3 tablespoons brown sugar
1 tablespoon granulated sugar
3 tablespoons all-purpose, low-FODMAP gluten-free flour
1 teaspoon ground cinnamon
3 tablespoons melted butter or coconut oil
Optionals:
1/2 cup low-FODMAP cinnamon chips (dust these in low-FODMAP flour first so they don't sink) or toasted walnuts/pecans

I would suggest skipping the middle swirl if you opt for a mix-in, just to keep things a bit simpler
Directions
Preheat oven to 350 F, place rack in center of oven
Grease loaf pan with shortening, line with parchment paper with a 1 inch overhang, grease parchment
Prepare the filling: Whisk together 2 tablespoons sugar and 1 teaspoon cinnamon in a small bowl; set aside for later
Prepare the topping: Whisk together 3 tablespoons brown sugar, 1 tablespoon sugar, 3 tablespoons low-FODMAP flour, and 1 teaspoon cinnamon and melted butter or coconut oil in a separate small bowl; set aside
Mix low-FODMAP flour, baking powder, xanthan gum, salt, cinnamon and sugar in medium bowl
In a separate large bowl of stand mixer, beat eggs until light and fluffy on high
Add canola oil and blend again on medium
Turn mixer to low speed
Add the flour mixture, then lactose-free yogurt or sour cream, low-FODMAP milk, and vanilla extract
Mix until just blended on medium
Spread half of the batter into the prepared pan. Sprinkle the filling mixture evenly over top of that half.  Spread the remaining batter over filling mixture. Sprinkle topping mixture evenly over top of the loaf and press in slightly
Bake for 70-85 minutes or until tester is clean (ovens vary, yours may need a little more or a little less!)

It is OK if the top cracks a bit
Check for doneness about 10 minutes early

Cool for 5 minutes, then remove from pan and cool on wire rack
Glaze if desired (but it is wonderful on its own)
The perfect tender crumb!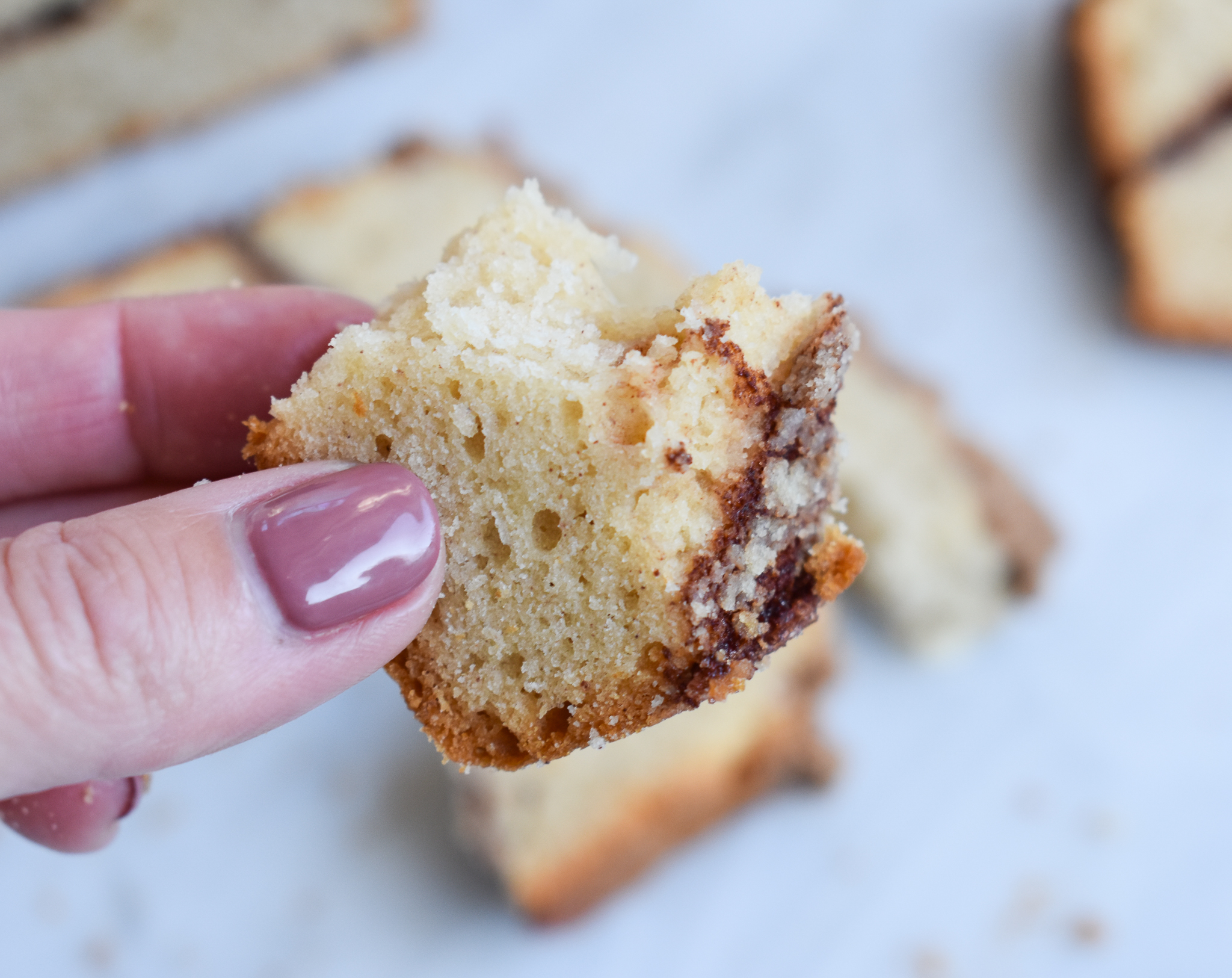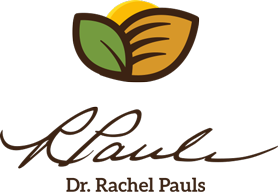 Printer Friendly Version
Comments Rating
( review)