Low-FODMAP Slow-Cooker Turkey and Stuffing Casserole; Gluten-free
November 17, 2023
Printer Friendly Version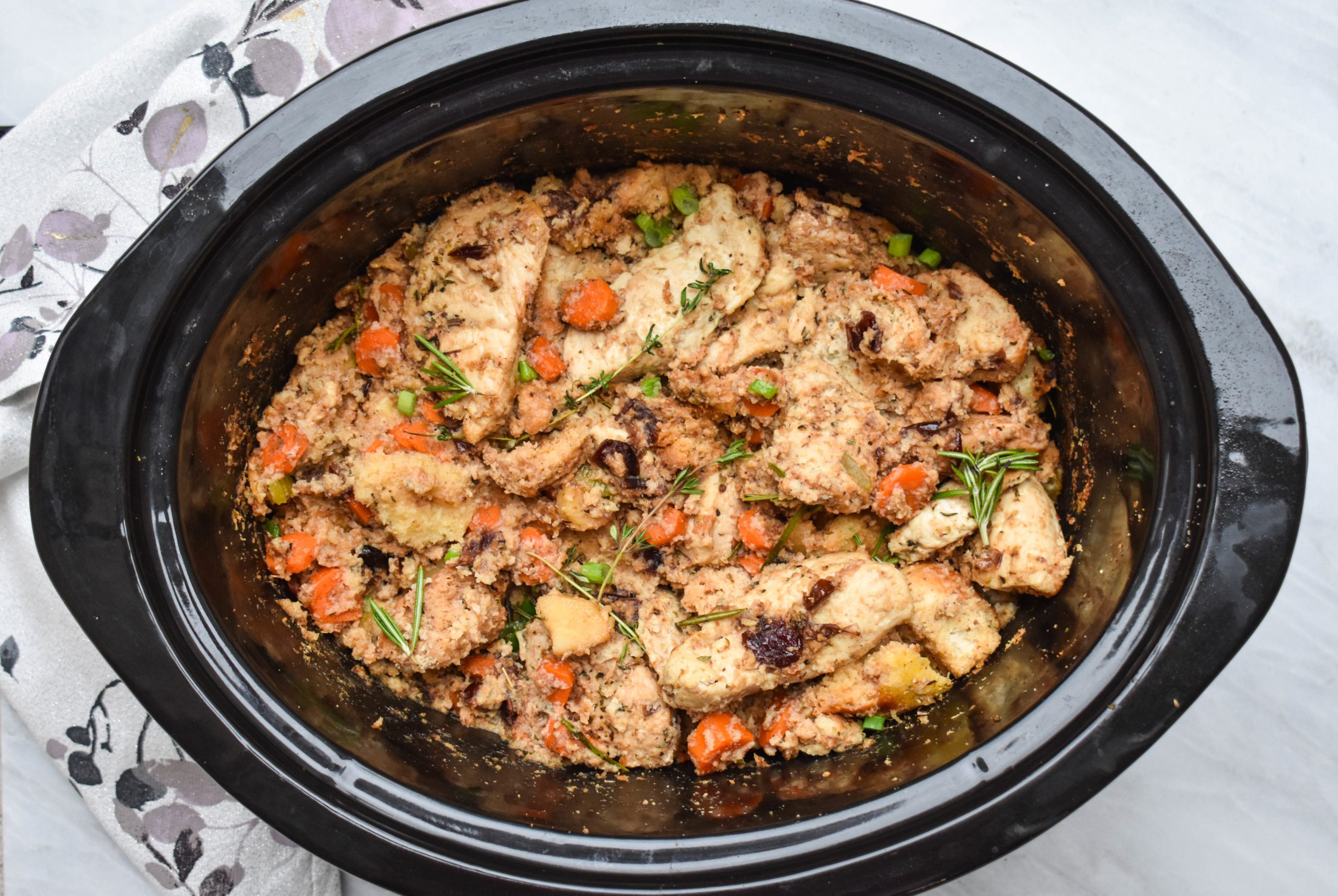 Low-FODMAP.
Easy.
Slow-cooker.
Turkey and Cranberry Stuffing Casserole?!
You better believe it!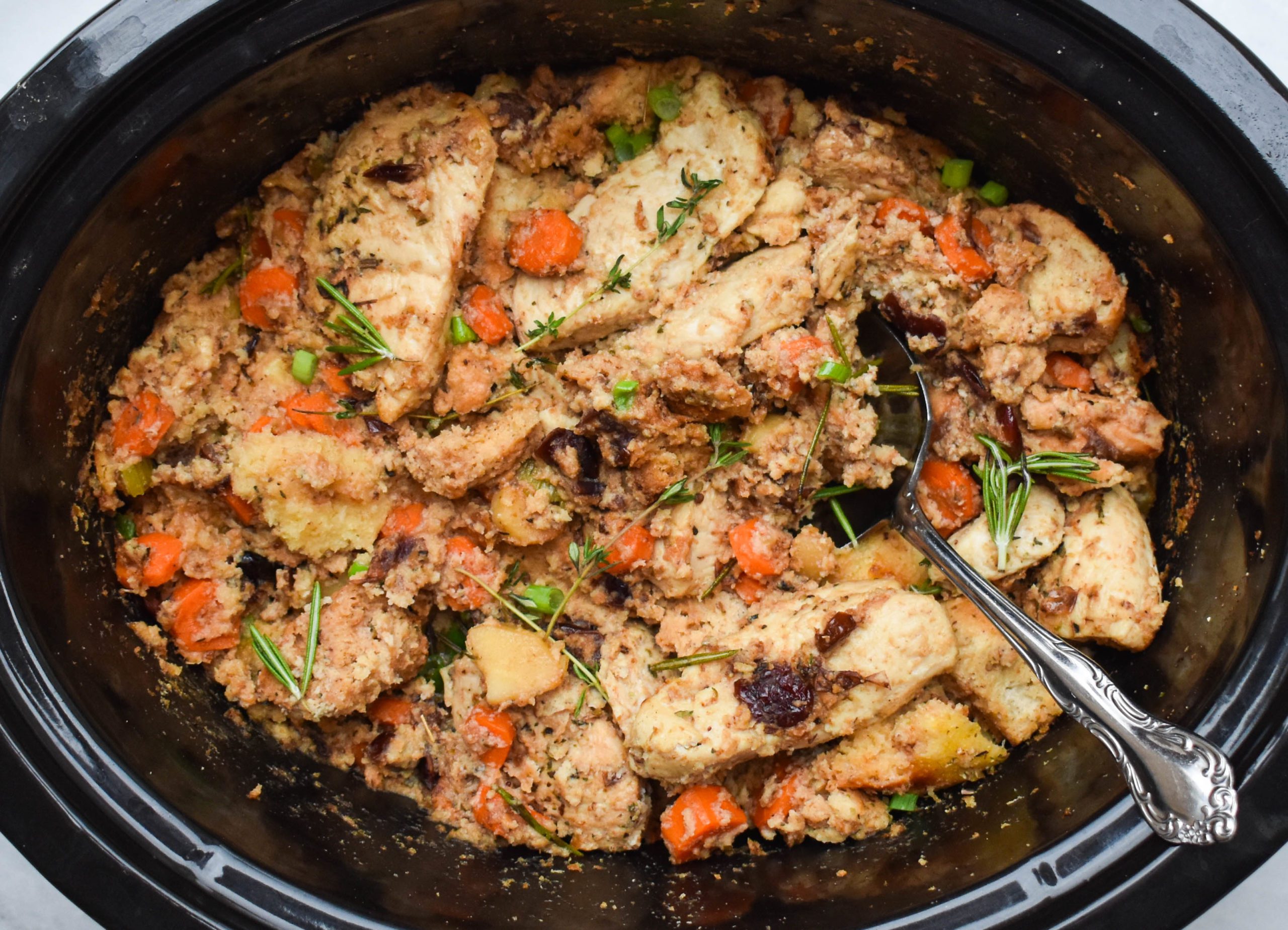 Get your slow-cooker out any day for the flavors of Thanksgiving without all the preparation!  This is a straightforward low-FODMAP Turkey and Stuffing recipe with the added tang and sweetness of dried cranberries.  I am in LOVE with this dinner.
This low-FODMAP Crock Pot recipe is made even simpler by lining your slow-cooker for an effortless clean up.  Feel free to modify this low-FODMAP Turkey and Stuffing with chicken breasts if you prefer.
Even better, use my low-FODMAP Happy Soup Chicken Base and low-FODMAP Italian Seasoning for added peace of mind and ease of preparation 🙂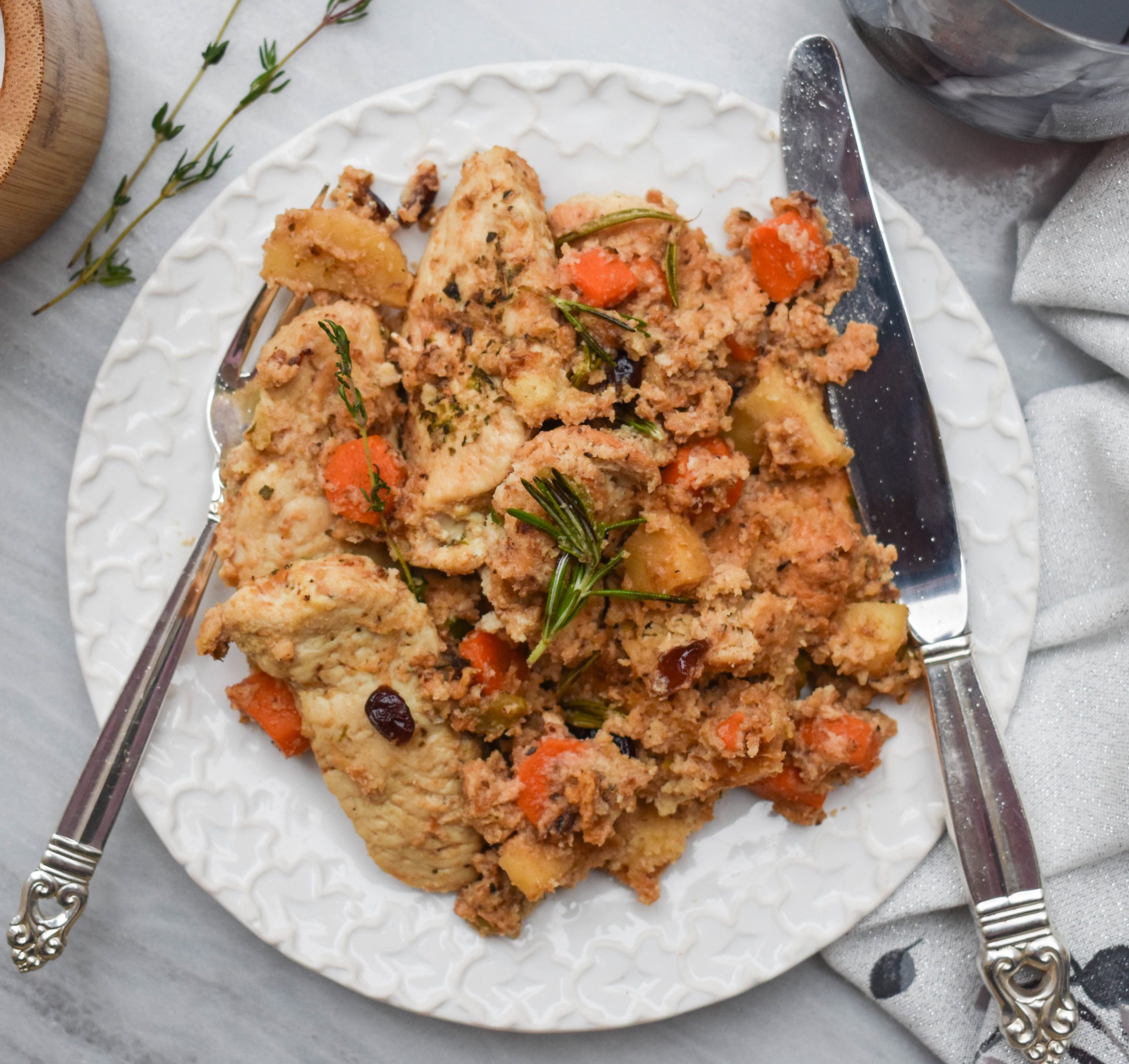 You may also love:
Or check out over 500 more low-FODMAP recipes on the blog.  IBS-friendly!
Be healthy and happy,
Rachel Pauls, MD
Although this recipe has not been lab tested, a single serving should be low-FODMAP based on the ingredients (*using available FODMAP data at time of posting)
Serves: 6
Prep time: 25 min (plus overnight for drying bread, optional)
Bake + Cook time: 3-3.5 hours
Total time: 3 hours 25 min to 4 hours
Equipment: large rimmed baking sheet, disposable slow-cooker liner (optional), 5 quart slow-cooker, skillet
Ingredients
14 ounces low-FODMAP, gluten-free buns, or rolls; cut into 1 inch cubes

I used Udi's hamburger buns, and Glutino's English muffin ends, but Schar's Ciabatta rolls would work well too
You can use plain sourdough bread if you tolerate gluten.  White wheat sourdough is low in FODMAPs if it has fermented overnight (the fructans in the wheat are lessened with fermentation)
You want a bread with a dense texture so it won't fall apart (GF will tend to be mushier regardless)

3 teaspoons low-FODMAP Happy Spices Italian seasoning, divided
1 and 1/2 pounds (24 ounces) turkey breast tenderloin, cut into 1-2 inch pieces
1 tablespoon olive or canola oil, for frying turkey
2 tablespoons onion or shallot infused oil
1/4 cup (40 g) sliced celery

10g is one low-FODMAP serving.  Higher amounts contain excess mannitol

3 medium carrots (180g), sliced into coins or chunks
2 medium parsnips (160g), sliced into coins or chunks
1/2 cup (65g) dried cranberries, coarsely chopped

15g is one low-FODMAP serving.  Higher amounts contain excess fructans

1 ounce finely shredded Parmesan cheese (about 1/4 cup)

For best results, shred it yourself with your finest pore grater
The cheese provides a creaminess, saltiness, and depth of flavor to the gravy

1/4 teaspoon salt, plus to taste
1/4 teaspoon ground black pepper, plus to taste
2-3 cups prepared low-FODMAP Chicken Broth
1-2 sprigs fresh rosemary, and/or thyme (optional)
Baking spray
Green scallion tips, for garnish
Directions
Spread your bread pieces in a single layer on a large baking sheet and dry them overnight, or bake them at 350F for 20-30 minutes to dry. While drying, prep all your ingredients
If desired, line your slow cooker with disposable liner.  Spray with baking spray
Rub 1 teaspoon of the low-FODMAP Italian seasoning into the turkey pieces
In a large nonstick skillet, heat your olive or canola oil over medium-high heat. Add the turkey pieces and cook just until browned on the outside, about 5 minutes, turning as needed (it does not need to be fully cooked at this point)
Place the cooked turkey in your slow-cooker, and add the skillet drippings, celery, carrots, parsnip, cranberries, Parmesan, onion or shallot infused oil, remaining 2 teaspoons low-FODMAP Italian seasoning, salt, and black pepper
Gradually drizzle about 1 cup of the low-FODMAP Chicken Broth over the turkey
Separate half the dried LF bread and place the pieces on top, but don't immerse in the broth (so they steam but don't get soggy).  Leave the other dried bread to add later
Cover and cook on low setting for 1.5 hours, then remove lid and add remaining bread and fresh herbs (if using).  Add additional 1-2 cups broth, depending on the consistency and lightly stir together
Replace lid and cook additional 1-1.5 hours or until turkey is no longer pink and stuffing is heated through
Taste, and add salt and pepper to your preference, remove any herb stalks or large pieces.  Garnish with scallion tips
Serve immediately, topped with gravy, alongside low-FODMAP salad or fruit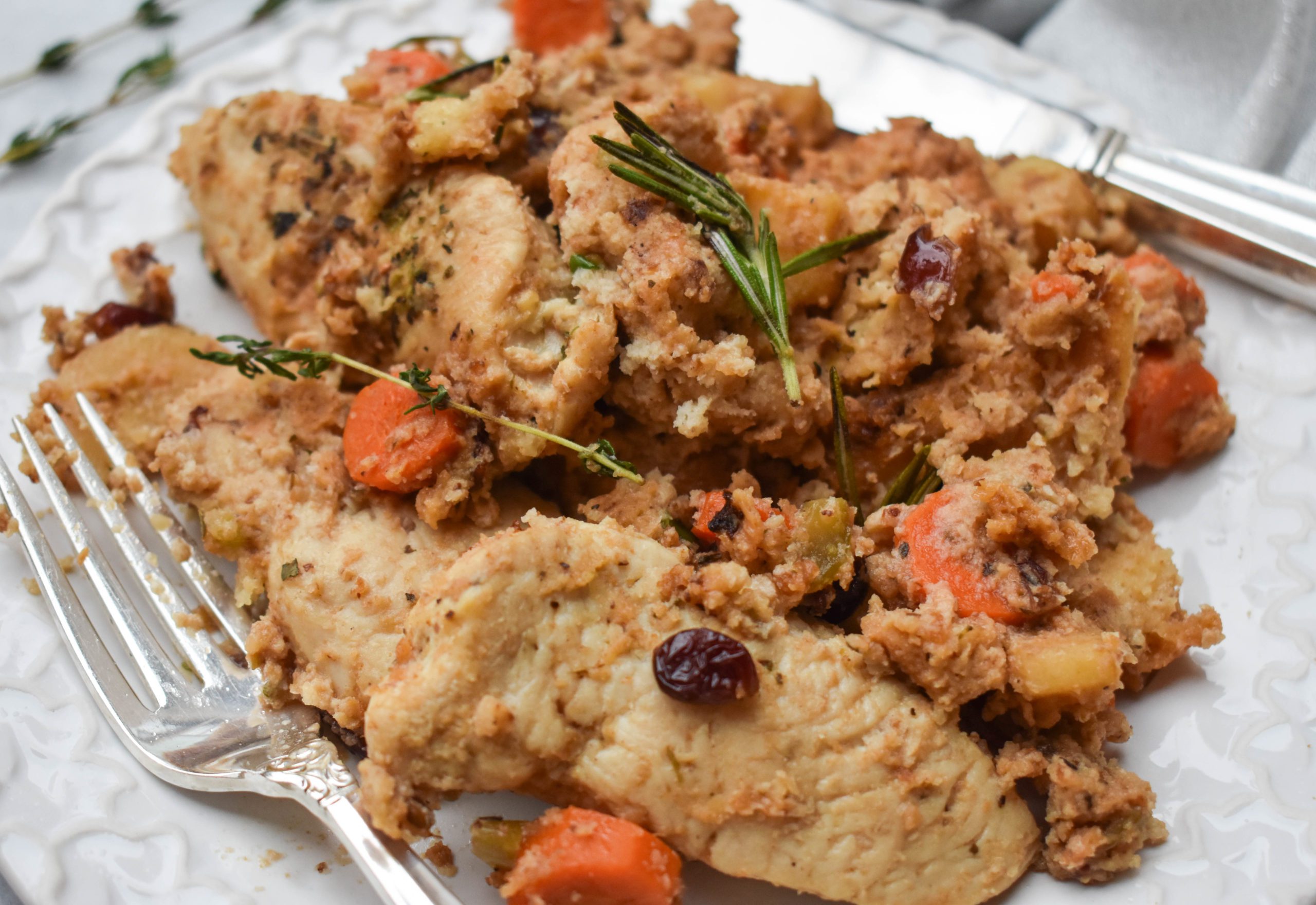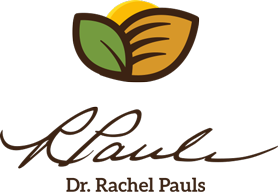 Printer Friendly Version
Comments Rating
( reviews)