Low-FODMAP Slow Cooker Thai Peanut Chicken; Gluten-free, Dairy-free
January 21, 2021
Printer Friendly Version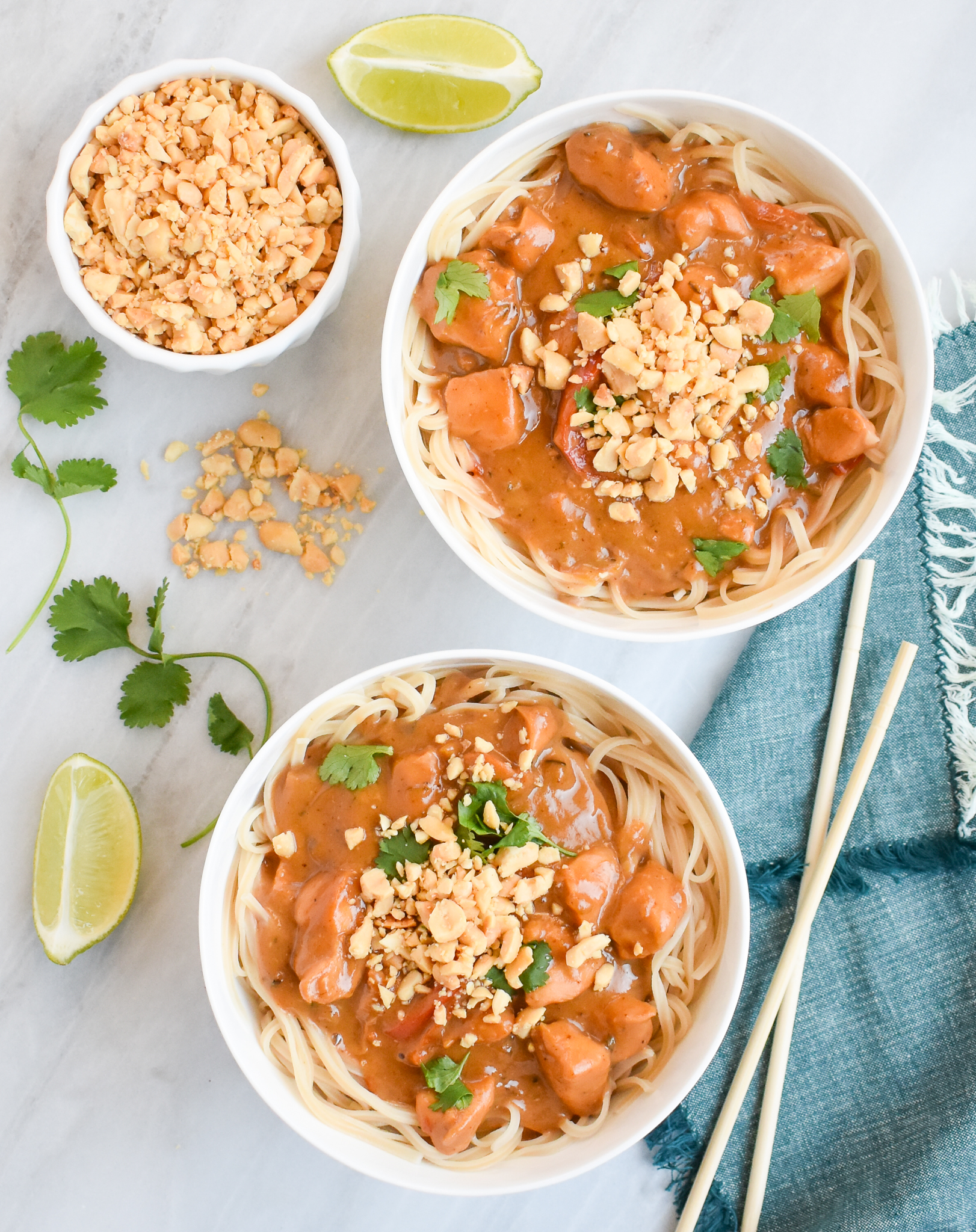 Low-FODMAP Slow Cooker Thai Peanut Chicken.  For me, this sounded like dessert for dinner.
I am crazy about peanuts, I adore Thai food (try my low-FODMAP Pad Thai Perfection Recipe), and my slow cooker is the best invention ever! (see my low-FODMAP Slow- Cooker Recipe List)
I don't know where this low-FODMAP Thai Peanut Chicken has been my whole life, but I know I can't live without it now. Enjoy it over low-FODMAP gluten-free noodles or rice.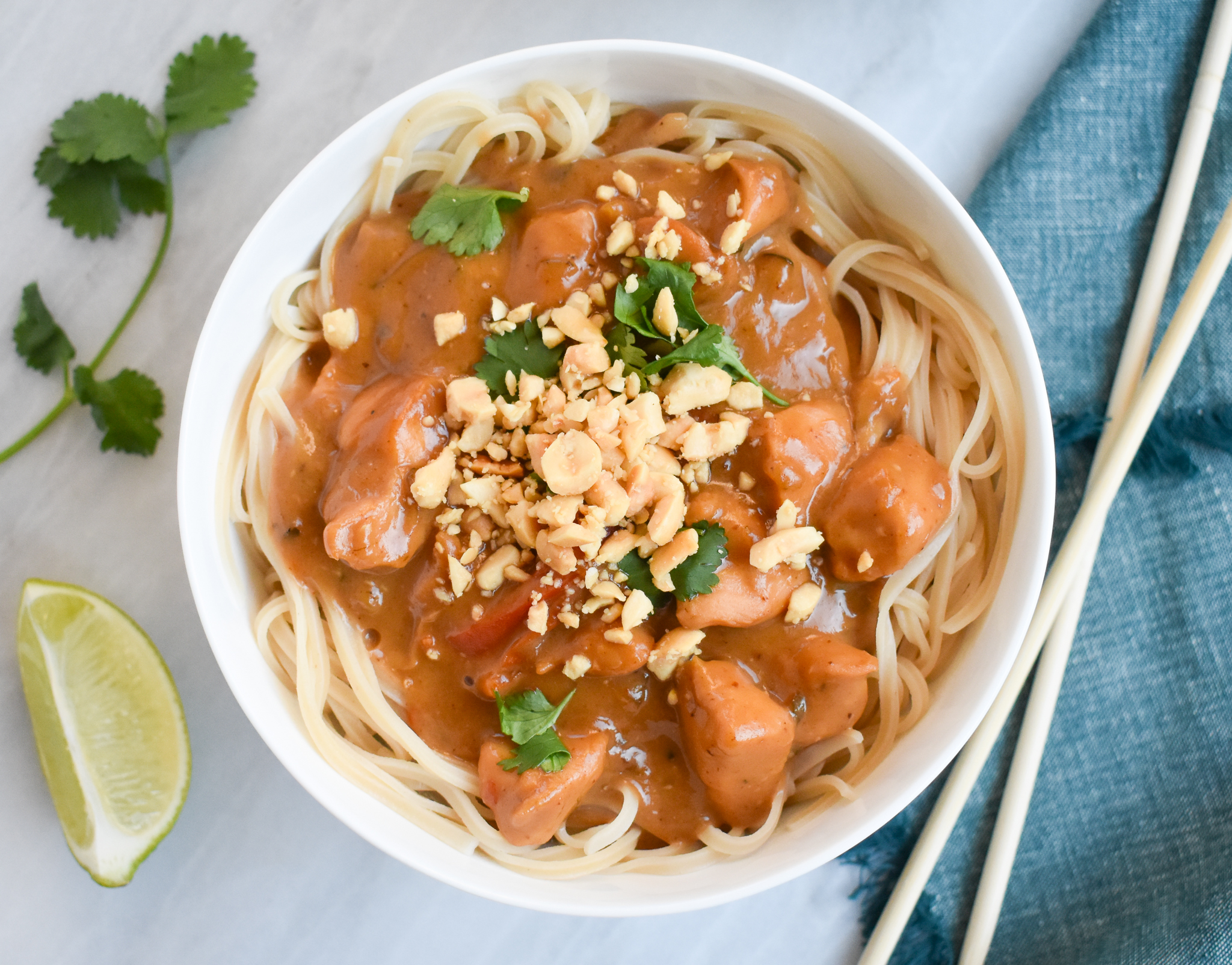 You may also love:
Or check out over 400 more low-FODMAP recipes on the blog.  IBS-friendly!
Be healthy and happy,
Rachel Pauls, MD
P.S.  Check out my new COOKBOOK for over 100 low-FODMAP recipes, low-FODMAP Meal Plan, FODMAP Tips and everything you need!!  It's the BEST!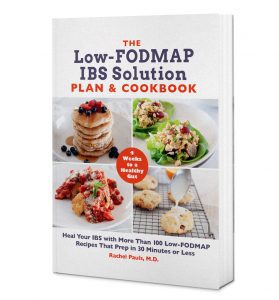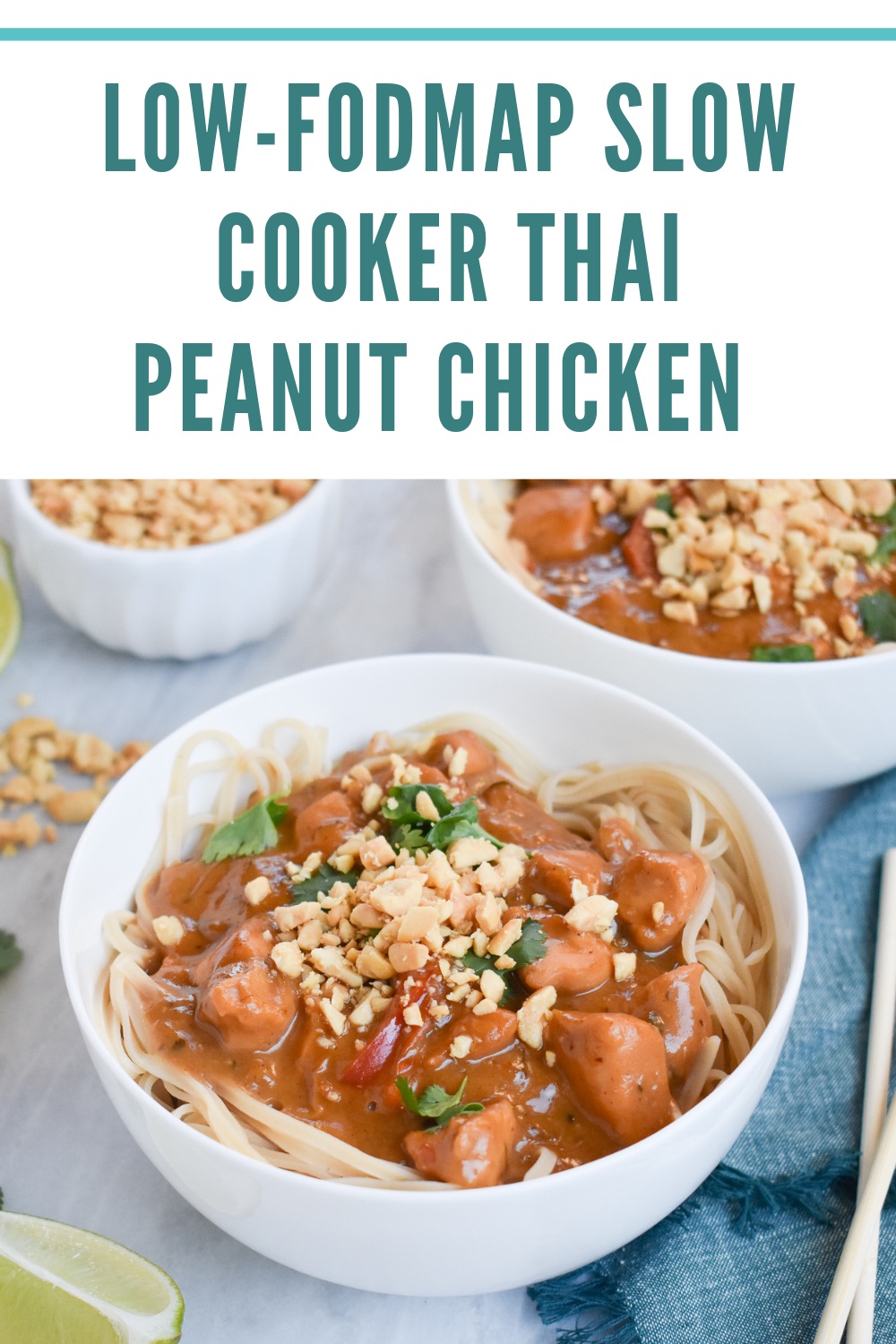 Although this recipe has not been lab tested, a single serving should be low-FODMAP based on the ingredients *using available FODMAP data at time of posting
Serves: 4
Prep time: 10 minutes
Cook time: 2-5 hours in slow-cooker
Total time: 2-5 hours (depending on your slow-cooker setting) 10 minutes
Equipment 5 or 6 quart slow-cooker
Ingredients
1 tablespoon and 2 teaspoons garlic-infused olive oil; divided

Infused oils have all the flavor and no FODMAPs!  Such a great way to add flavor to your foods.  See my low-FODMAP Top 11 Tips for the reason why!

1 lb (16 ounces) boneless, skinless chicken breasts, cut into 1 inch cubes
1/4 teaspoon salt, plus to taste
1/4 teaspoon pepper, plus to taste
2/3 cup all-natural, salted or unsalted smooth peanut butter (if you use unsalted, then you may wish to add more salt to the recipe)
1 cup canned coconut milk (full fat)

About 1/2 the can, make sure to stir or shake the milk to ensure the cream is distributed
2 ounces is one low-FODMAP serving

1/3 cup light corn syrup
2 tablespoons rice vinegar

Not 'seasoned' rice vinegar; as the seasoned variety has added sugar
This is also know as rice wine vinegar

2 tablespoons fresh squeezed lime juice (about 1 lime); do not substitute concentrates
3/4 teaspoon sesame oil
1 teaspoon ground ginger, plus to taste

I used about 2 teaspoons, as I like extra ginger flavor

1/3 cup (about 5 tbsp) soy sauce or gluten-free soy sauce (try to select one without onion or garlic); I prefer low-sodium

2 tbsp is one low-FODMAP serving

A pinch of cayenne pepper, plus to taste

Can also use a couple drops of hot sauce, if you like a little kick

1 cup (195 g) shredded zucchini

The zucchini is going to soften and almost dissolve in the sauce.  If you prefer it to remain chunky, then cut into strips instead of shredding it
1/3 cup (65 g) is one low-FODMAP serving
This is about 1 medium zucchini

1 red or green bell pepper (100g) cut into thin, long strips

FODMAPs are higher in red bell pepper than green bell pepper based on recent Monash updates.  If you have issues tolerating fructose we suggest the green pepper

1 teaspoon cornstarch (optional)
For serving:

Chopped cilantro
Chopped or whole peanuts

Peanuts contain only trace FODMAPs, enjoy per your personal tolerance

4 cups of low-FODMAP, gluten-free noodles, cooked and drained

Rice vermicelli  has only trace FODMAPs, so you can enjoy this type freely.  For other gluten-free pastas, (see my low-FODMAP Grocery Shopping blog for tips), one serving is 145 grams of cooked pasta. This amount varies depending on your style of noodles, but is about 1 cup cooked pasta
You may also use your favorite rice or quinoa, prepared, for serving
Wait until just before serving to cook this item
Directions
Place 1 tablespoon infused oil in the bottom of your slow cooker
Add the cubed chicken to the slow cooker, season with the salt and pepper
In a medium bowl, whisk together the coconut milk, peanut butter, corn syrup, rice vinegar, sesame oil, lime juice, soy sauce, 2 teaspoons of garlic infused oil and spices (you may need an immersion blender)
Pour sauce over chicken to cover it
Cook on low for 4-5 hours or high for 2-3 hours
About an hour before finishing, add the shredded zucchini and red pepper, stir to combine
Once completed cooking, taste the sauce and adjust the seasoning to your preference

If you prefer a little more heat, add more cayenne. For a touch of sweetness, consider more corn syrup or a teaspoon of brown sugar
If you want to make the sauce thicker, then remove about 3 tablespoons of the sauce to a small bowl and add the optional 1 teaspoon of cornstarch.  Whisk to dissolve the cornstarch, then return this sauce to the slow-cooker and allow to simmer about 10-15 minutes longer

Serve over noodles or rice and garnish each serving with cilantro and chopped peanuts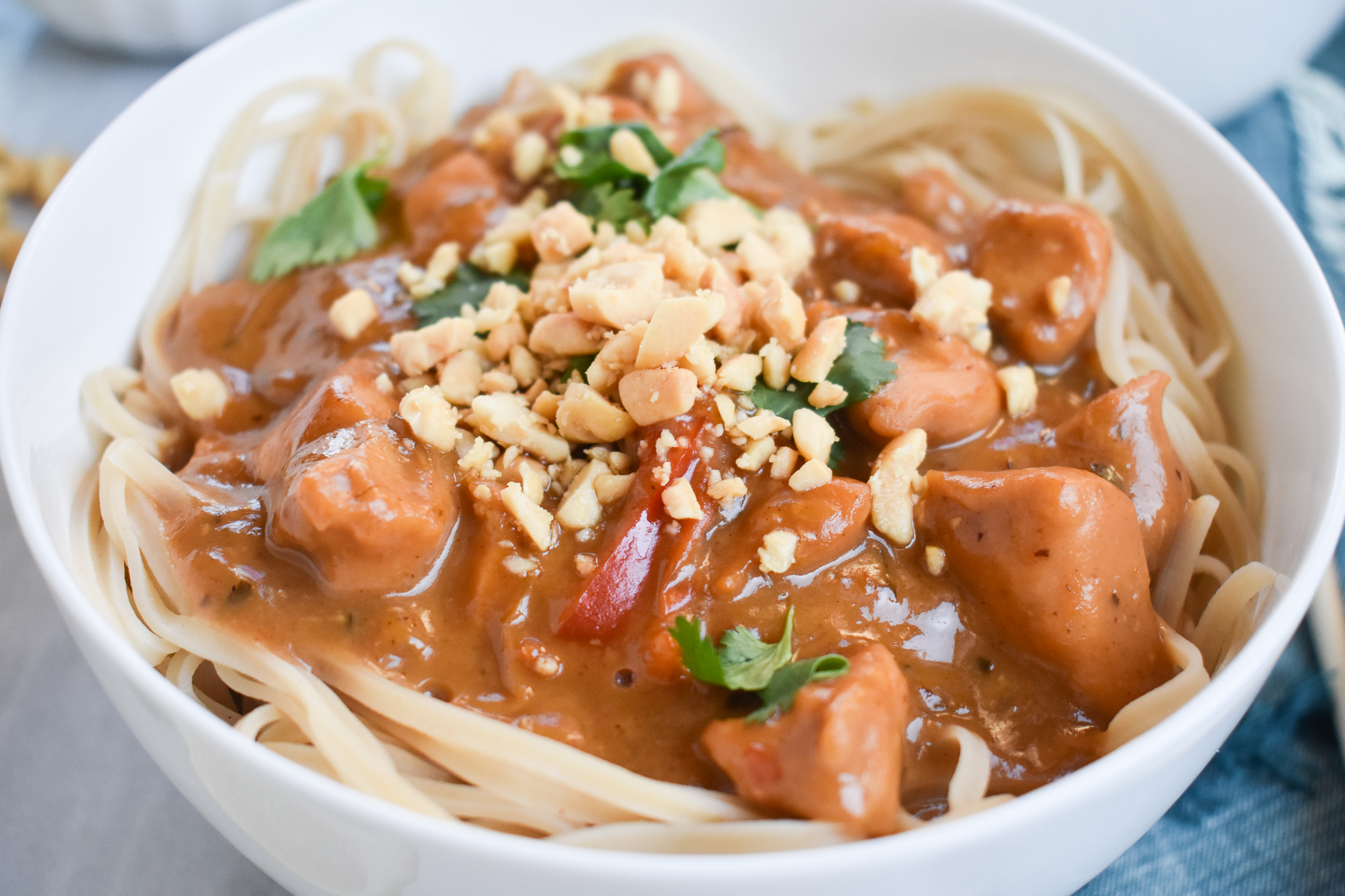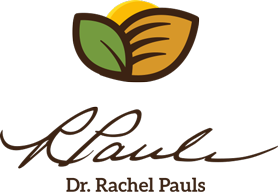 Printer Friendly Version
Comments Rating
( reviews)