Low-FODMAP Slow-Cooker Sloppy Joes; Gluten-free, Dairy-free, No Onion or Garlic!
August 29, 2020
Printer Friendly Version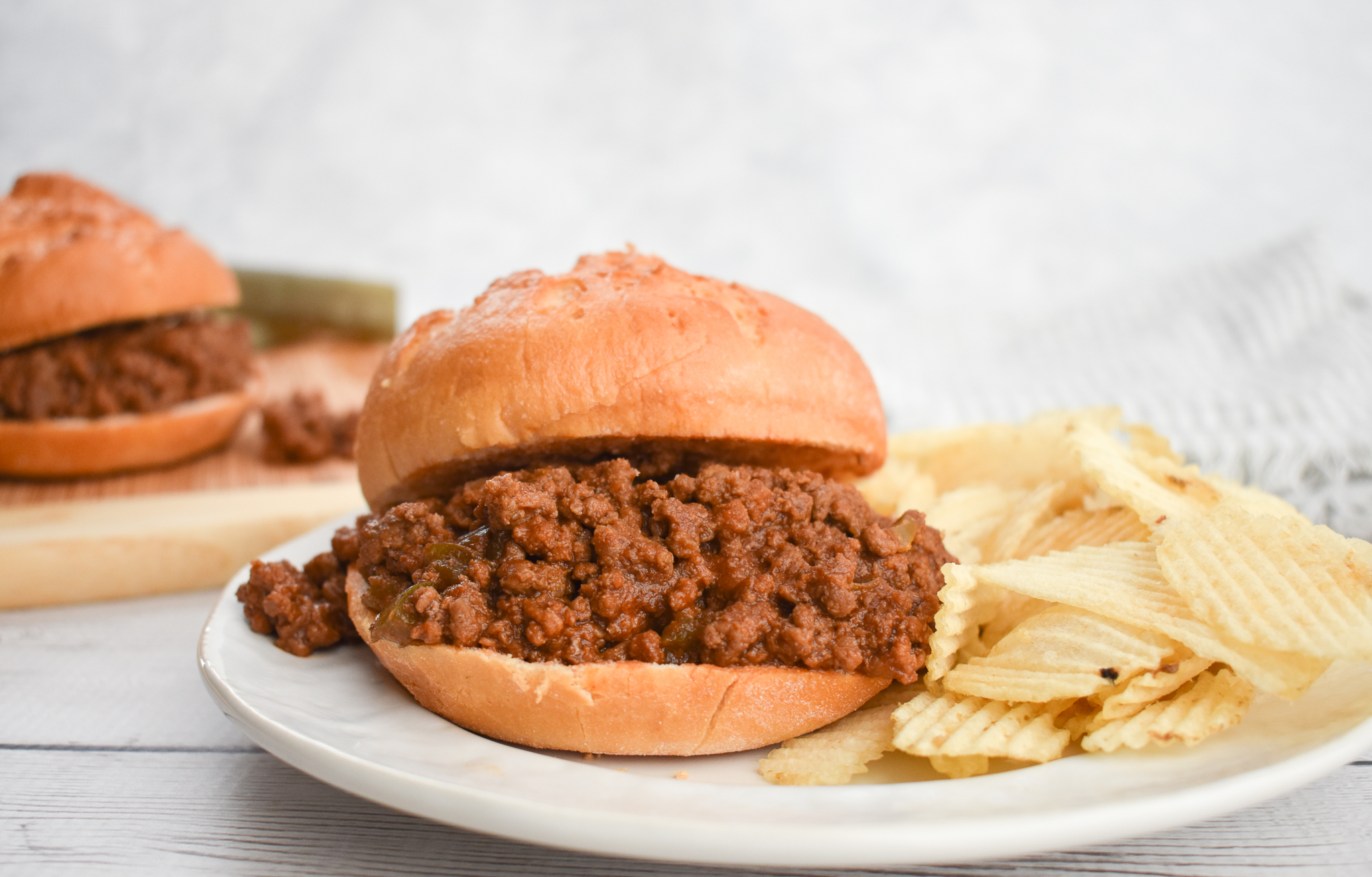 Sloppy, saucy, tasty and messy.  Sloppy Joes are such a great meal for the whole family to enjoy.
I don't know how I didn't have a low-FODMAP Sloppy Joe recipe on my blog until now!
All of you loyal FODMAPpers know that I adore using my slow cooker (crock pot) for low-FODMAP slow cooker recipes.  I find the slow simmer makes sauces taste so heavenly, and you can't beat the hands-off prep time.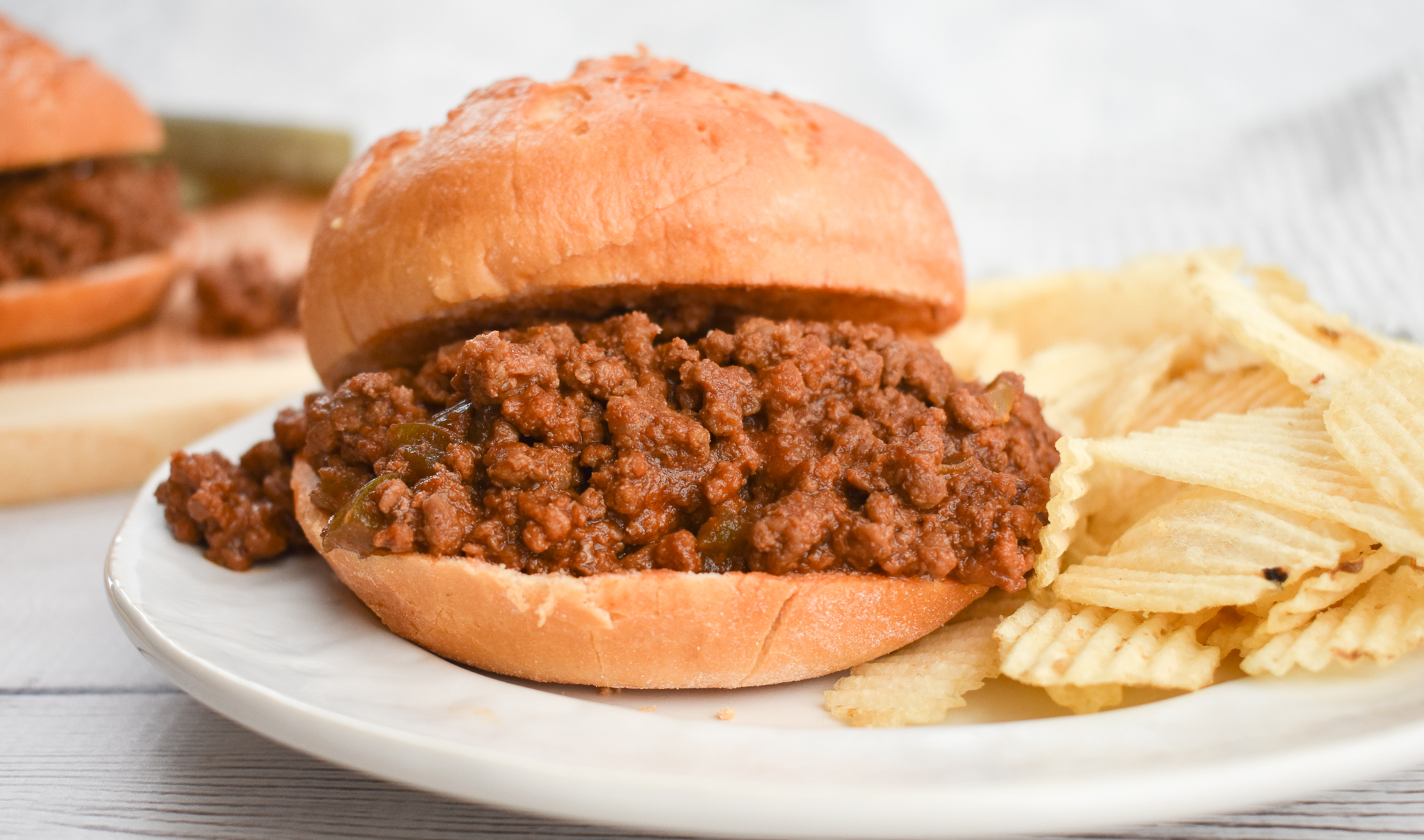 Like my low-FODMAP Chili recipe, this low-FODMAP Sloppy Joe sauce tastes even better after a day in the refrigerator!  Make extra and it freezes beautifully too.
Enjoy this low-FODMAP Sloppy Joe recipe with low-FODMAP Bread, low-FODMAP Rolls or your preferred gluten-free buns (I like UDIs classic buns for a store-bought variety).
You may also love my:
Or check out over 400 more low-FODMAP recipes on the blog.  IBS-friendly!
Be healthy and happy,
Rachel Pauls, MD
P.S.  Check out my new COOKBOOK for over 100 low-FODMAP recipes, low-FODMAP Meal Plan, FODMAP Tips and everything you need!!  It's the BEST!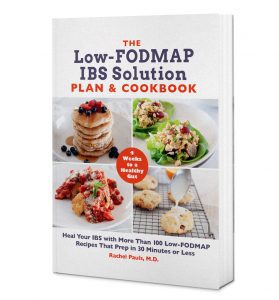 ---
Low-FODMAP Slow-Cooker Sloppy Joes; Gluten-free, Dairy-free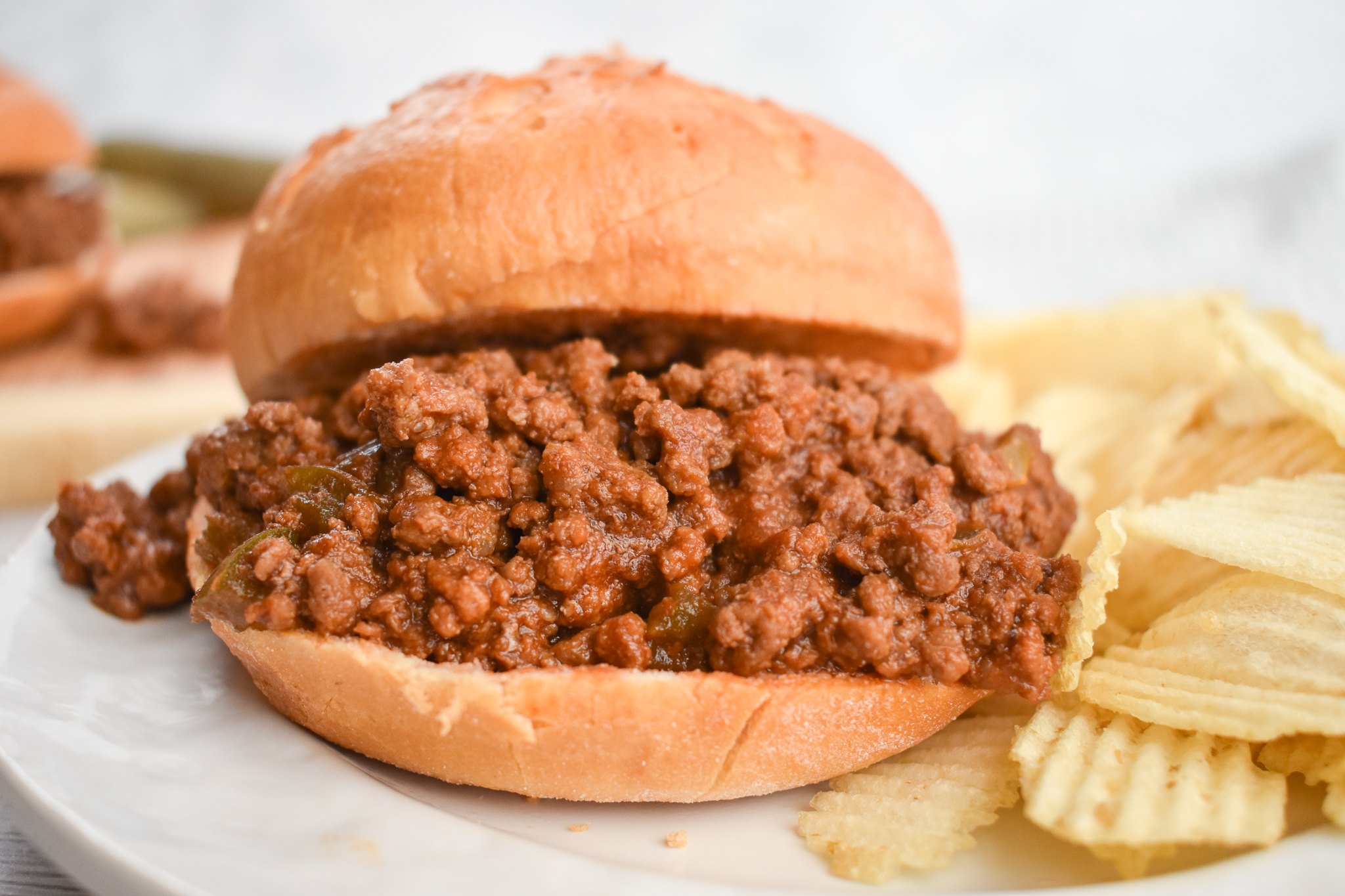 Although this recipe has not been lab tested, a single serving should be low-FODMAP based on the ingredients (using available FODMAP data at time of posting)
Serves 4
Prep time 15 min
Passive Cook time 2-3 hours on low
Total time: About 2.5 hours
Equipment: 5 or 6 quart slow-cooker
Ingredients
1 pound lean ground beef, turkey, chicken, or pork (I used lean ground sirloin)
1/2 cup (56 g, 2 ounces) diced green bell pepper

75 g is one low-FODMAP serving
This is about ½ a medium pepper

2 tablespoons garlic infused olive oil

Infused oils contain flavor but NO FODMAPs!  Perfect to enjoy your fave flavors
See my low-FODMAP recipe swap blog for tips on shopping for this addition
Feel free to substitute plain olive oil if you are allergic to this spice

2 tablespoons green scallion tips or chives

The green scallion tips do not contain FODMAPS, but avoid the bulb of this vegetable
Chives are a similar tasting herb that are free of FODMAPs if you need to substitute

1/2 can (3 ounces, 6 tbsp) tomato paste

2 tbsp is one low-FODMAP serving

3 tbsp light brown sugar (adjust to taste, use less if you prefer a less sweet sauce)
1 tbsp yellow mustard (or Dijon)

1 tbsp is one low-FODMAP serving

2 tsp red wine vinegar

2 tbsp is one low-FODMAP serving

2 tsp Worcestershire sauce

2 tbsp is one low-FODMAP serving
If possible, select a brand without onion or garlic

1 cup low-FODMAP beef broth, prepared
1/4 tsp each of salt and pepper, and to taste
4 low-FODMAP, gluten-free buns, for serving (see my low-FODMAP Grocery shopping blog for some options)

I used Udi's sandwich buns
Directions
Set a large saucepan over medium-low heat
Add the infused olive oil, once shimmering add the scallion tips
Sauté for a couple of minutes and then add in the bell pepper
Once the pepper is 'crisp tender' (about 3 minutes), add your lean ground beef or other protein choice, and cook until browned through (about 7-10 minutes, you may cover while cooking if desired)
While beef is cooking, to the slow cooker, add the tomato paste, brown sugar, mustard, red wine vinegar, Worcestershire sauce, broth, black pepper and salt and stir to combine
When beef is done, if there is a lot of grease, drain it from the meat and discard it
Transfer beef to your slow cooker with the remaining ingredients and stir well to combine
Cover and cook on low for 2-3 hours, stirring occasionally
Taste and adjust any seasonings (salt, pepper, sugar)
Serve with your choice of low-FODMAP buns

Hint: *For best flavor, butter or oil both sides of the buns and toast on a hot griddle or in a large skillet over medium high heat prior to serving

This goes perfectly with low-FODMAP Pickles and plain potato chips!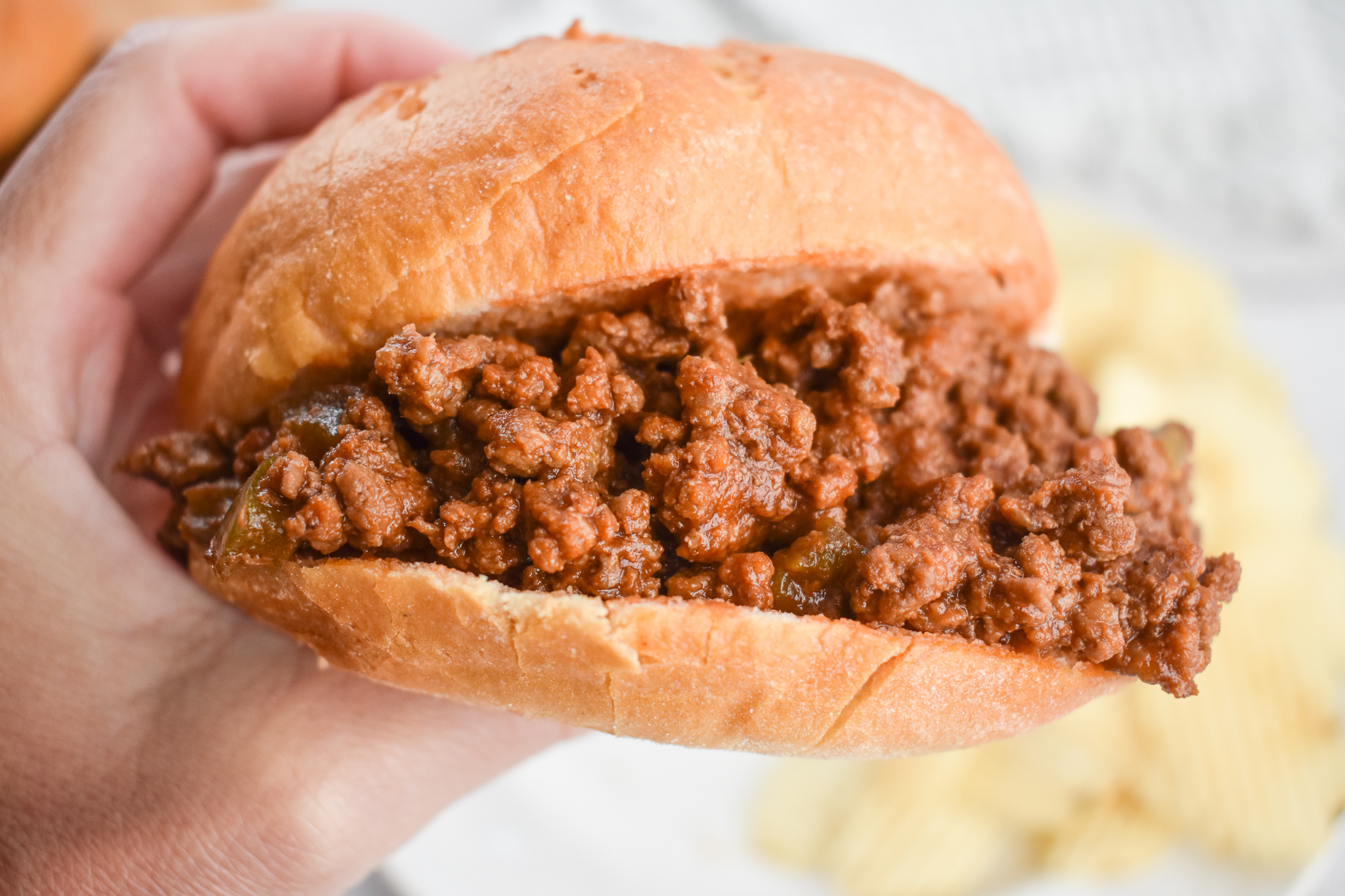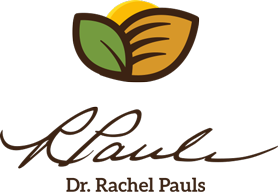 Printer Friendly Version
Comments Rating
( reviews)