Low-FODMAP Skillet Salted Caramel Pecan "Turtle" Brownie; Gluten-free
January 13, 2023
Printer Friendly Version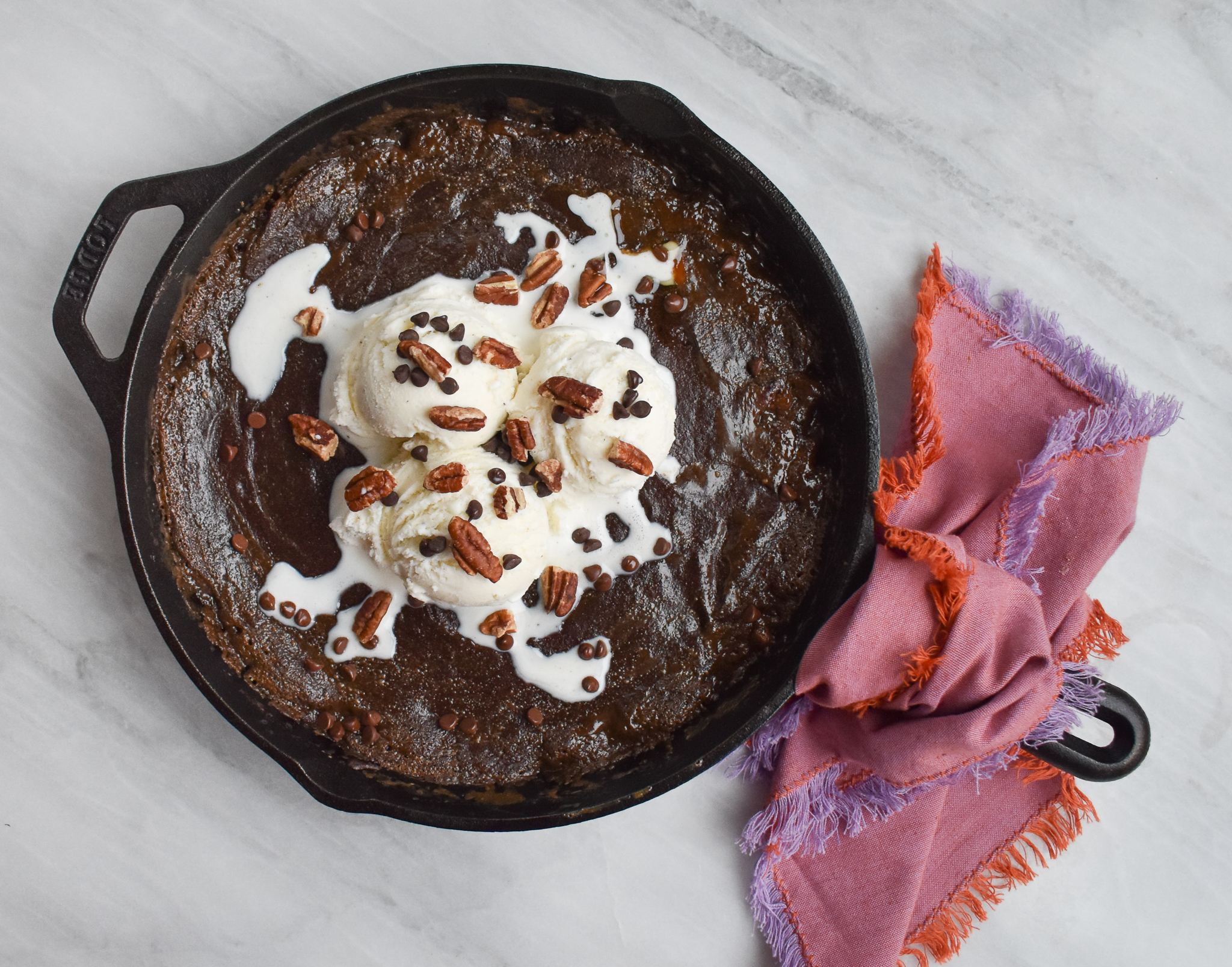 Amazing shortcut recipe ahead!
Low-FODMAP Skillet Caramel Pecan a.k.a Turtle Brownies.  The homemade caramel is made in the pan first, with the pecans.  Then this mixes with the brownie batter and bakes, creating a gooey, rich, sweet, and delicious FUDGY dessert. The cast iron pan keeps the brownies warm and gooey.  It's incredible.
If you prefer to avoid nuts, then just enjoy a Skillet Salted Caramel Brownie.  Simply omit the steps for the pecans and sprinkle with a little extra sea salt.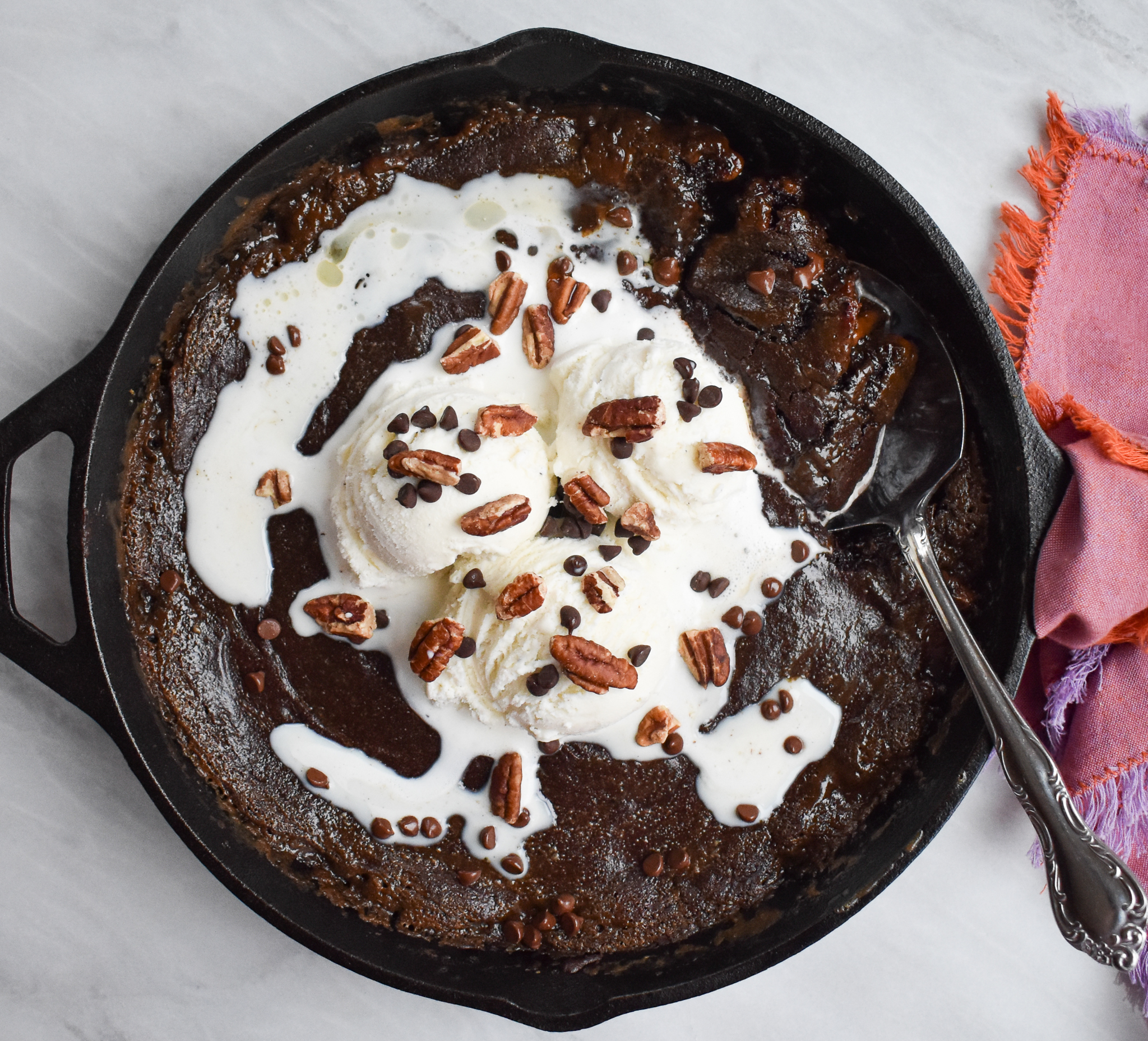 Top this with your favorite low-FODMAP Vanilla Ice cream (check out my low-FODMAP Ice Cream Taste Test) and your family will ask for this every special occasion.
Don't forget how easy it is with our low-FODMAP Certified Happy Baking Fudgy Brownie Mix.  You will love these brownies!
Or, if you want a scratch low-FODMAP Brownie recipe, we have that too 🙂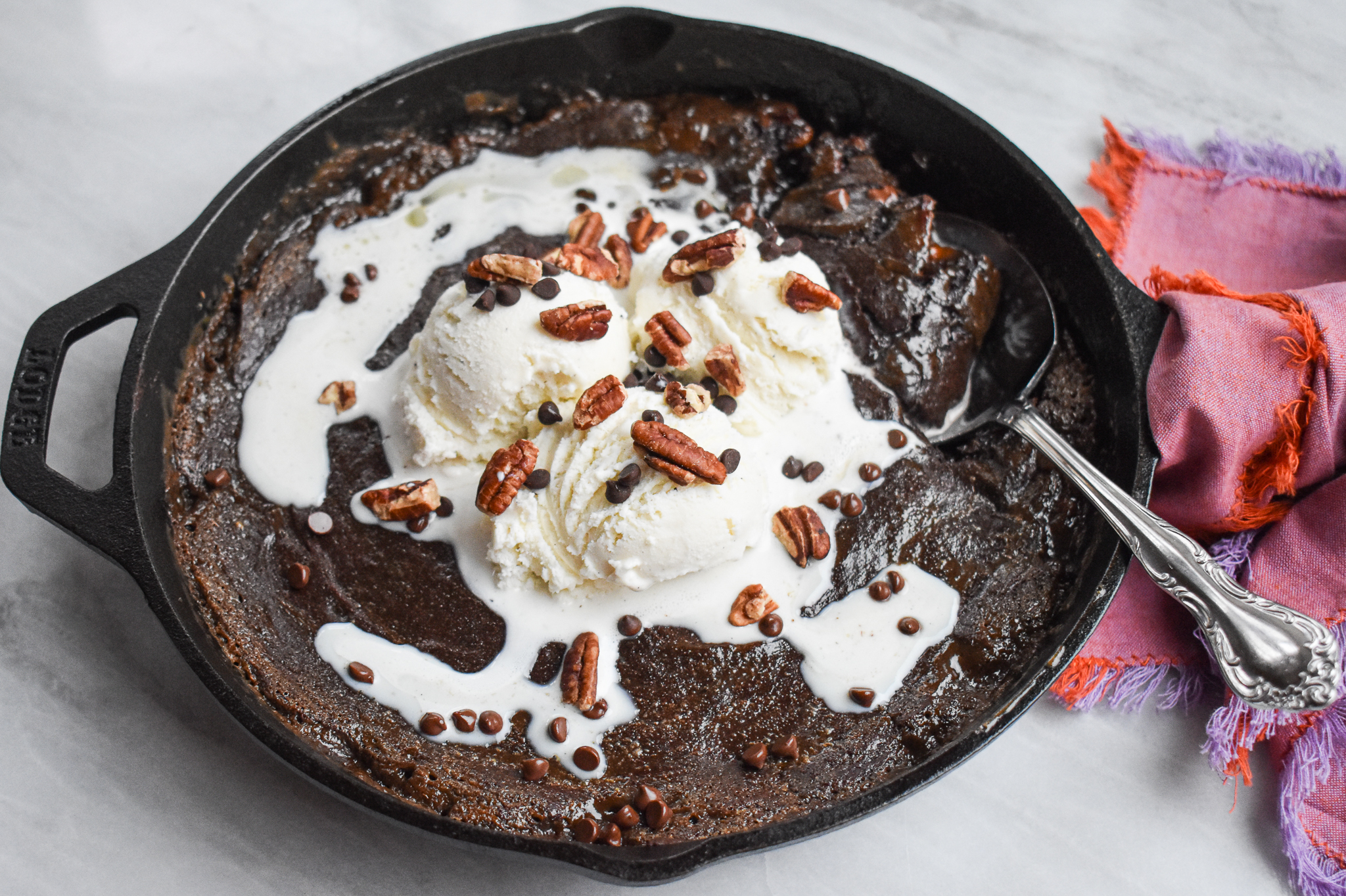 You may also love my:
Or check out over 450 more low-FODMAP recipes on the blog. IBS-friendly!
Be healthy and happy,
Rachel Pauls, MD
P.S.  Check out my COOKBOOK for over 100 low-FODMAP recipes, low-FODMAP Meal Plan, FODMAP Tips and everything you need!!  It's the BEST!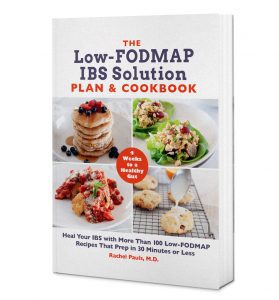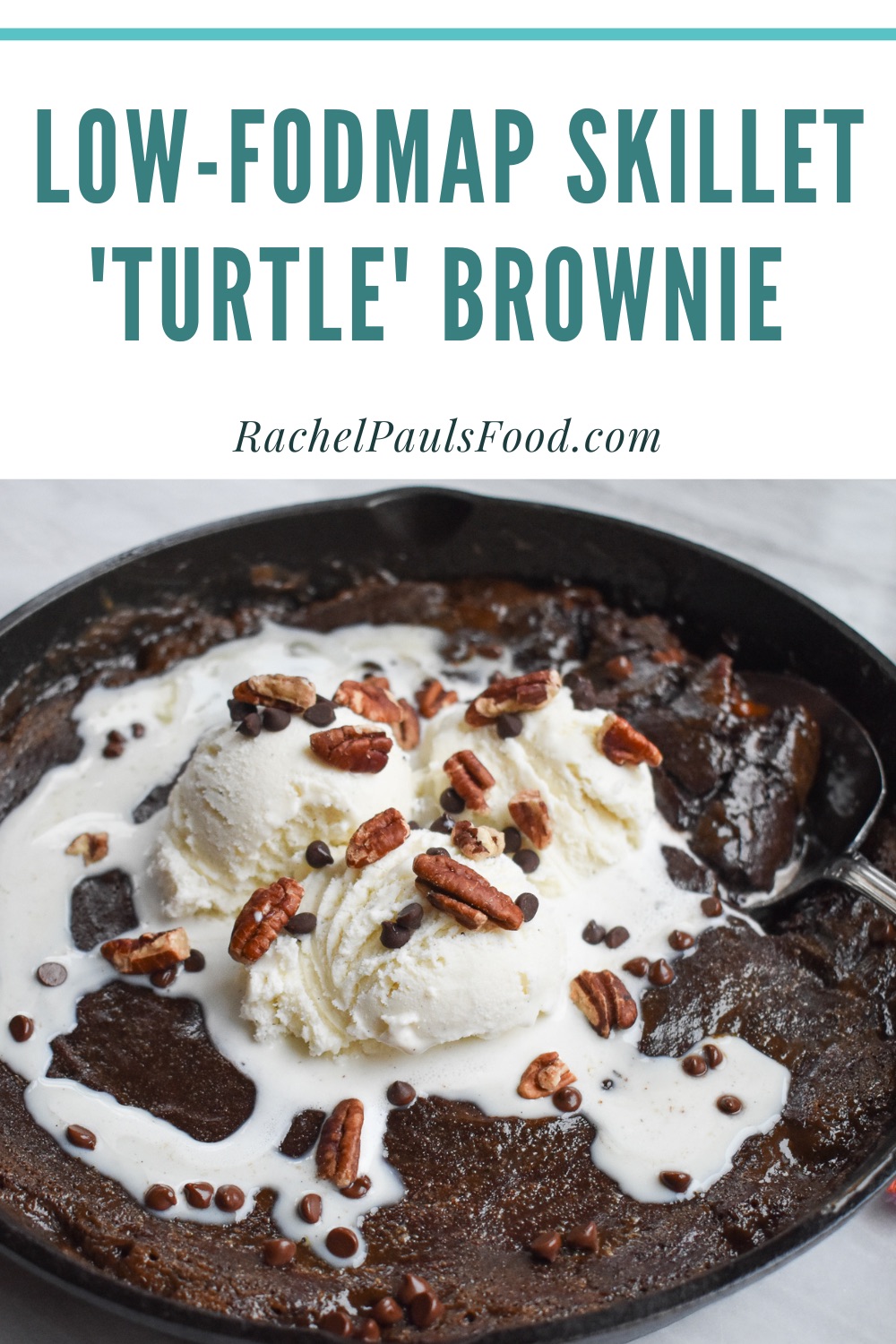 While this recipe has not been lab tested a single serving should be low-FODMAP based on the ingredients (using available FODMAP data at time of posting)
Serves: 24
Prep time: 20 minutes
Bake time: 25-30 minutes
Total time: 45-50 minutes
Bake: 350 F
Equipment: One 10-inch cast iron skillet, electric mixer
Ingredients
For low-FODMAP Brownie Layer
2 large eggs, room temperature
10 tablespoons unsalted butter, melted
For Caramel Pecan "Turtle" Layer
1 cup (125 g) coarsely chopped pecans

20 g is one low-FODMAP serving
If you are allergic or don't like nuts, then skip this ingredient altogether

1/4 cup salted butter

If you use unsalted butter then add 1/2 teaspoon of salt

1/2 cup packed brown sugar
1/2 teaspoon salt
1/2 cup heavy whipping cream

1/4 cup is one low-FODMAP serving
For Garnish:
Directions
Preheat oven to 350F, place rack in center of oven
In a medium mixing bowl, by hand or with electric mixer, combine all the ingredients for the brownie layer, set aside
Heat a 10 inch cast-iron or other heavy oven-safe skillet over medium heat
Add chopped pecans; cook and stir for 2 to 3 minutes or until very lightly toasted
Turn heat to low and add 1/4 cup butter to skillet; stir to melt, then add the 1/2 cup brown sugar to skillet
Cook and stir until mixture bubbles and brown sugar begins to melt (about 5 minutes)
Stir in the salt (add the extra if using unsalted butter)
Remove skillet from heat and carefully add 1/2 cup cream to skillet. Return to heat; cook and stir until the cream is combined and the sugar is completely melted
Spread the brownie batter over the caramel pecan layer.  Sprinkle with additional sea salt, if desired
Bake at 350F for 25-30 minutes or until just set

I suggest putting a shallow baking pan on the rack below to catch any drips, just in case
It will continue cooking in the pan, but still be soft inside.  If you prefer a more 'set' brownie, then increase bake time to your preference

Remove from oven and cool slightly on a wire rack. Serve warm with low-FODMAP ice cream and additional pecans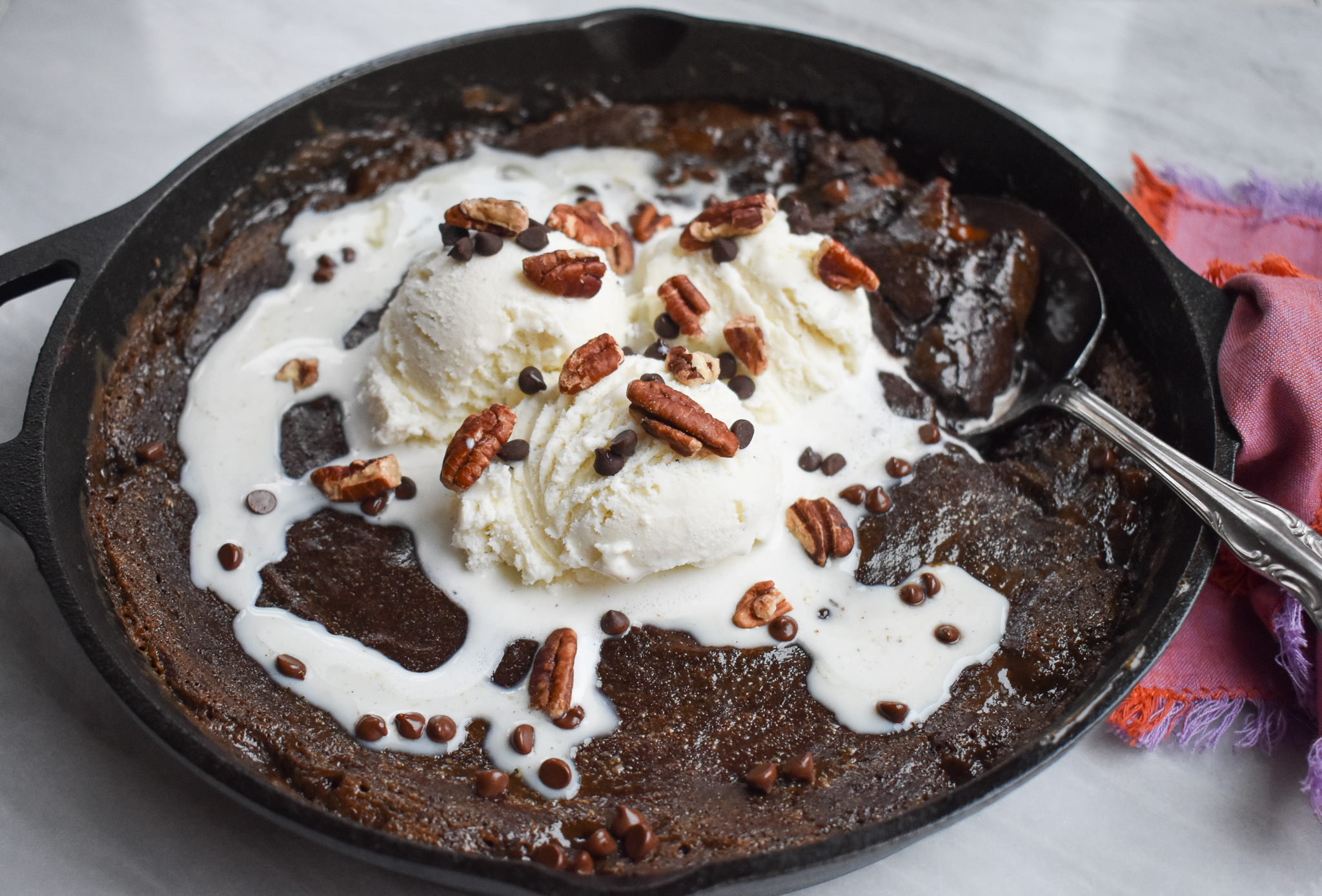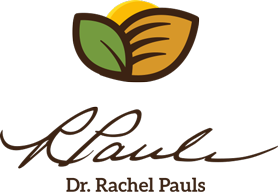 Printer Friendly Version
Comments Rating
( reviews)