Low-FODMAP Peppermint Brownies with Happy Baking Fudgy Brownie Mix; Gluten-free
October 20, 2019
Printer Friendly Version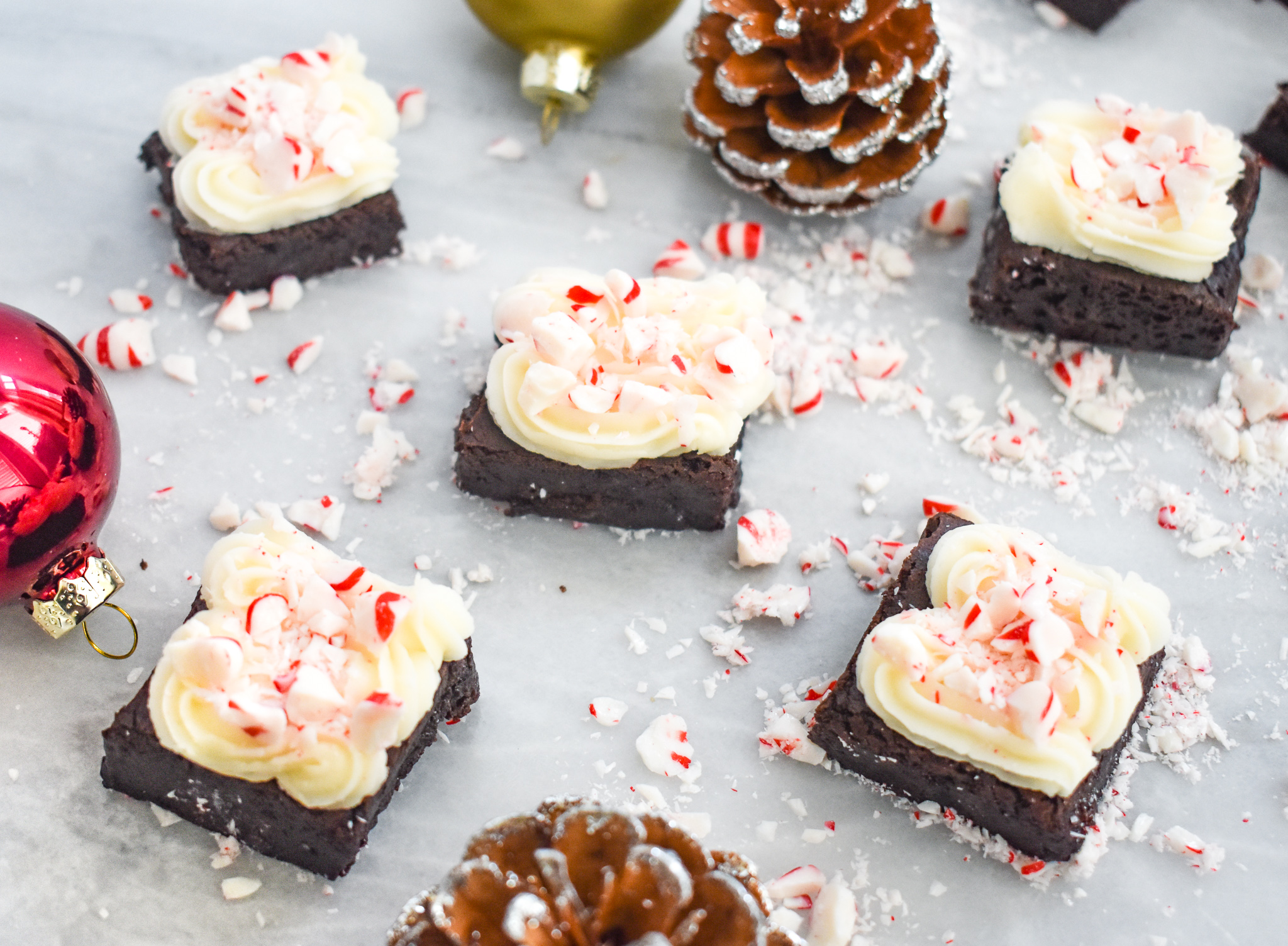 Make it easy on yourself this holiday season with my low-FODMAP Happy Baking Fudgy Brownie Mix!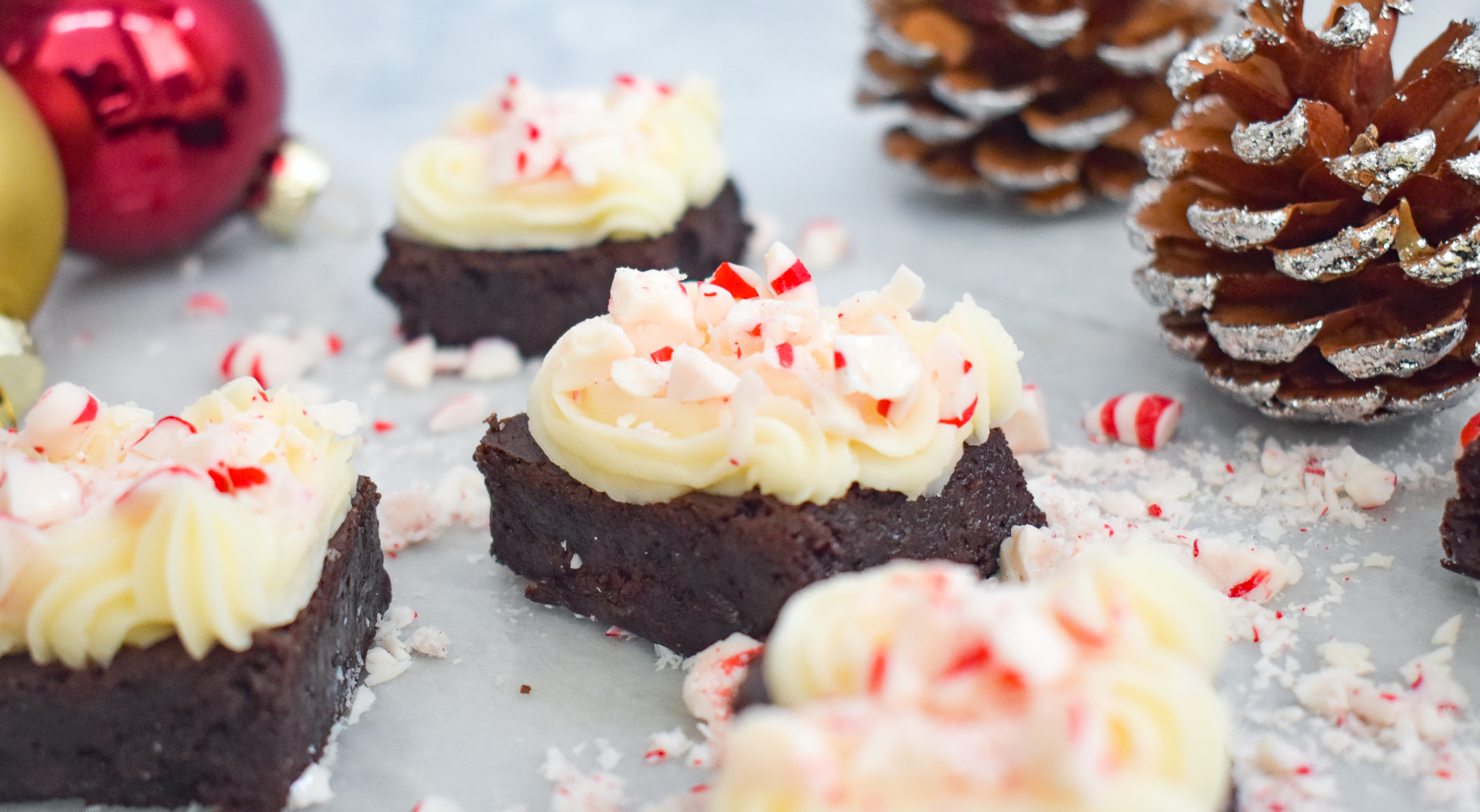 In less than an hour you will have rich, fudge-y, peppermint brownies.  Take them to work for an office party, or enjoy them with your family and friends.  No one will believe they are low-FODMAP and gluten-free.  Plus IBS-friendly!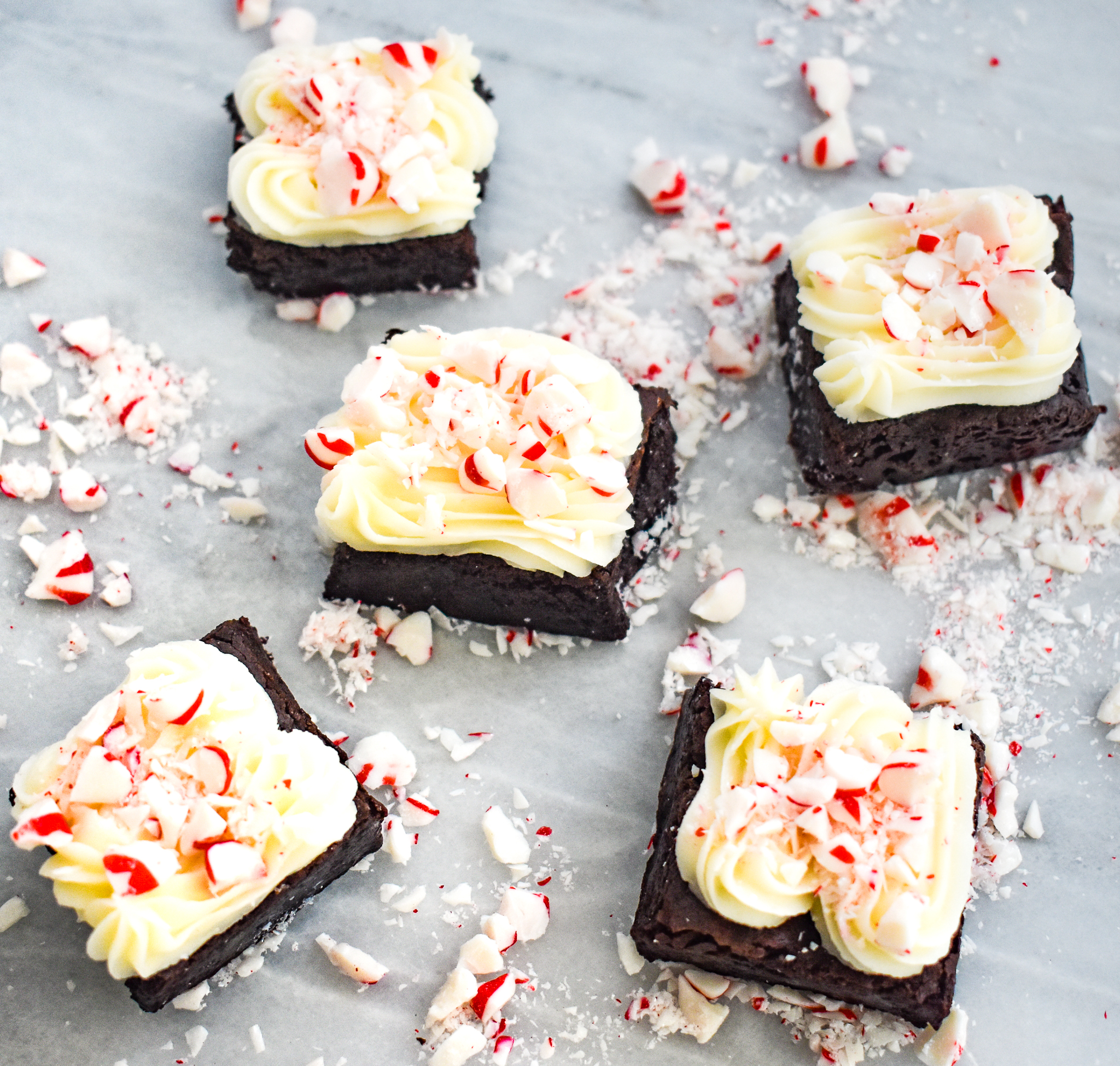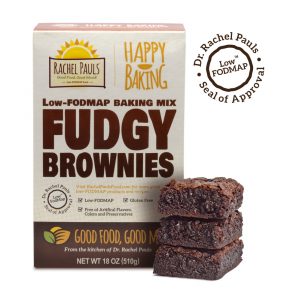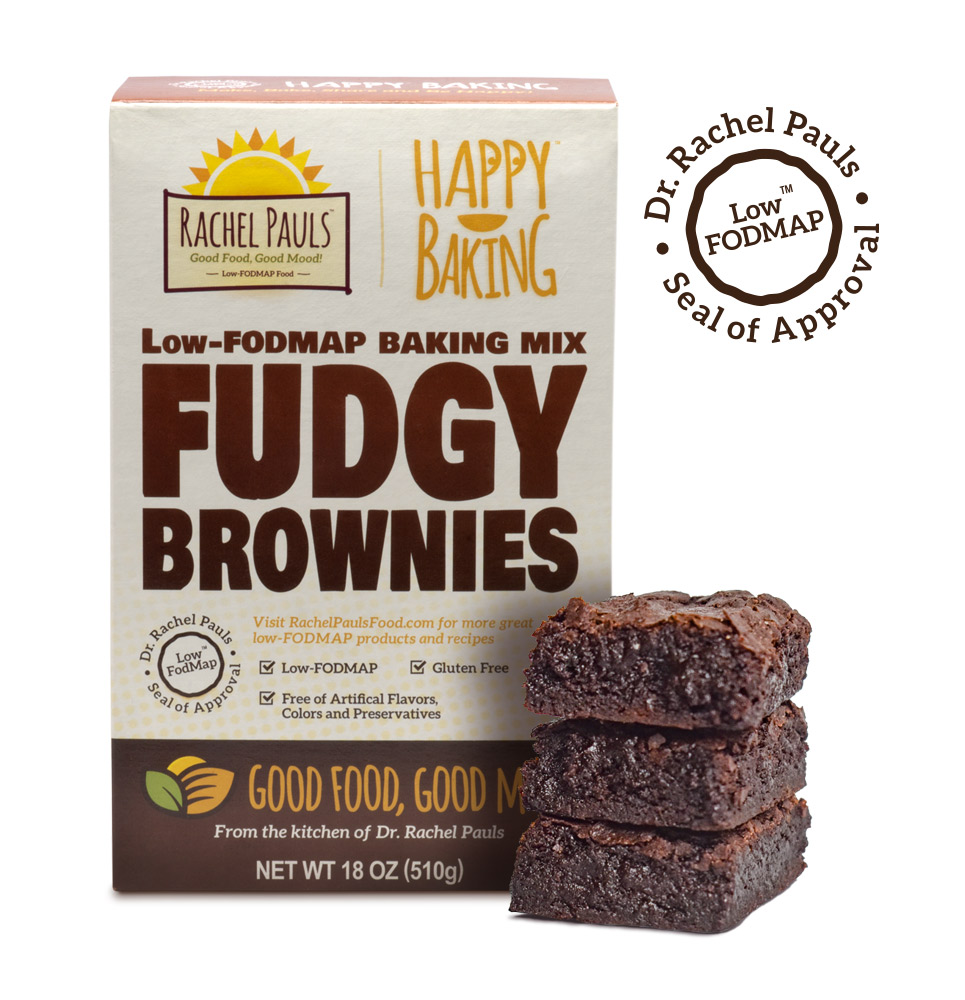 (as per the instructions using 10 tbsp unsalted butter and 2 large eggs) with:
1/2 tsp of organic peppermint flavor (no alcohol added);
OR
5 drops of peppermint extract
OR
a few drops of peppermint essential oil
Alter to your taste and the potency of your selection
AND
1/2 cup of crushed peppermint candles or candy canes (mine contain:sugar, corn syrup, natural peppermint oil, titanium dioxide (for color), red 40)
Then sprinkle crushed candies over your choice of low-FODMAP frosting!
I used my low-FODMAP Vanilla Buttercream frosting– but I have lots of other choices on my blog, plus over 300 more low-FODMAP recipes.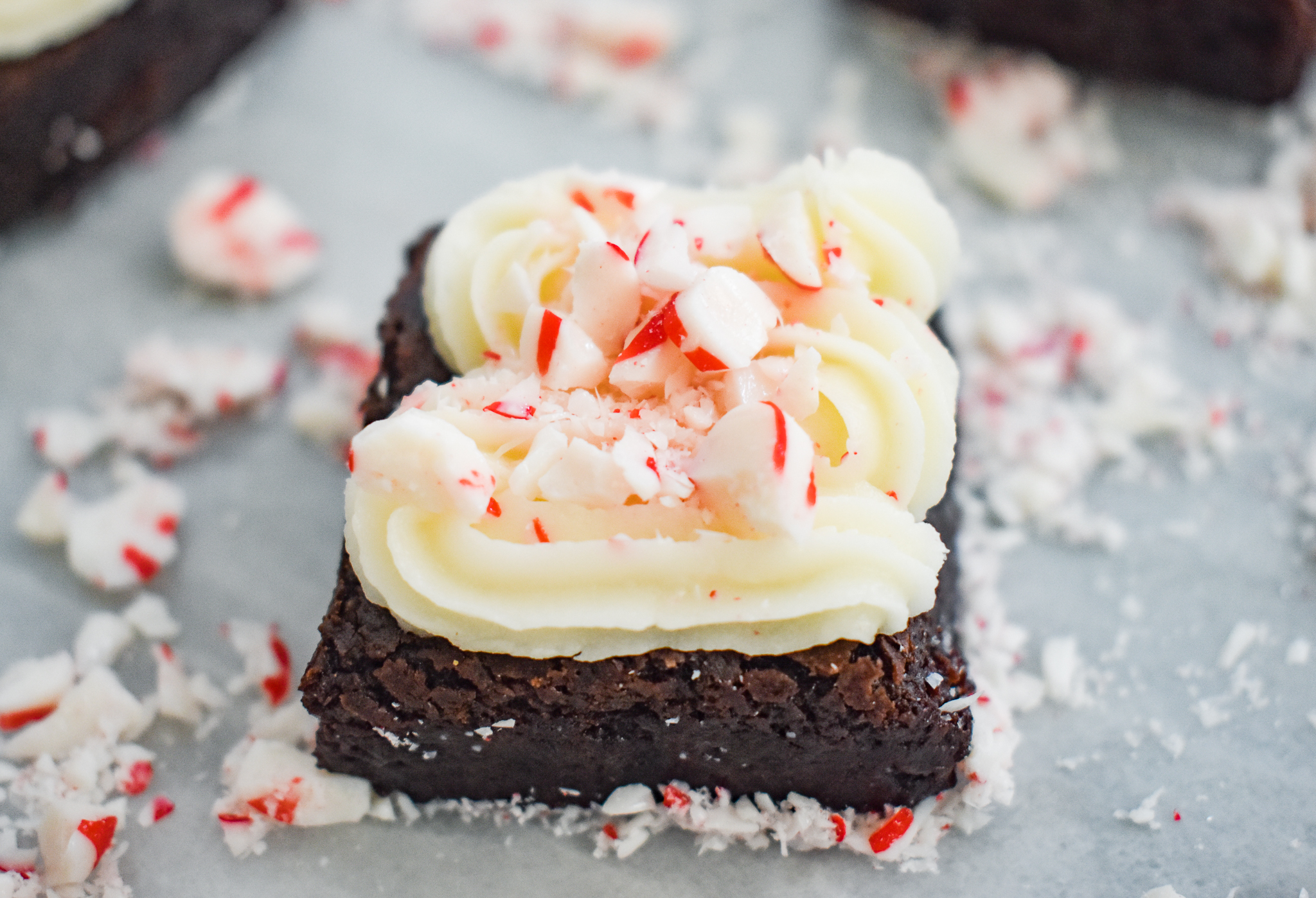 –For full low-FODMAP Happy Baking Peppermint Brownie recipe instructions- see end of blog post–
So good…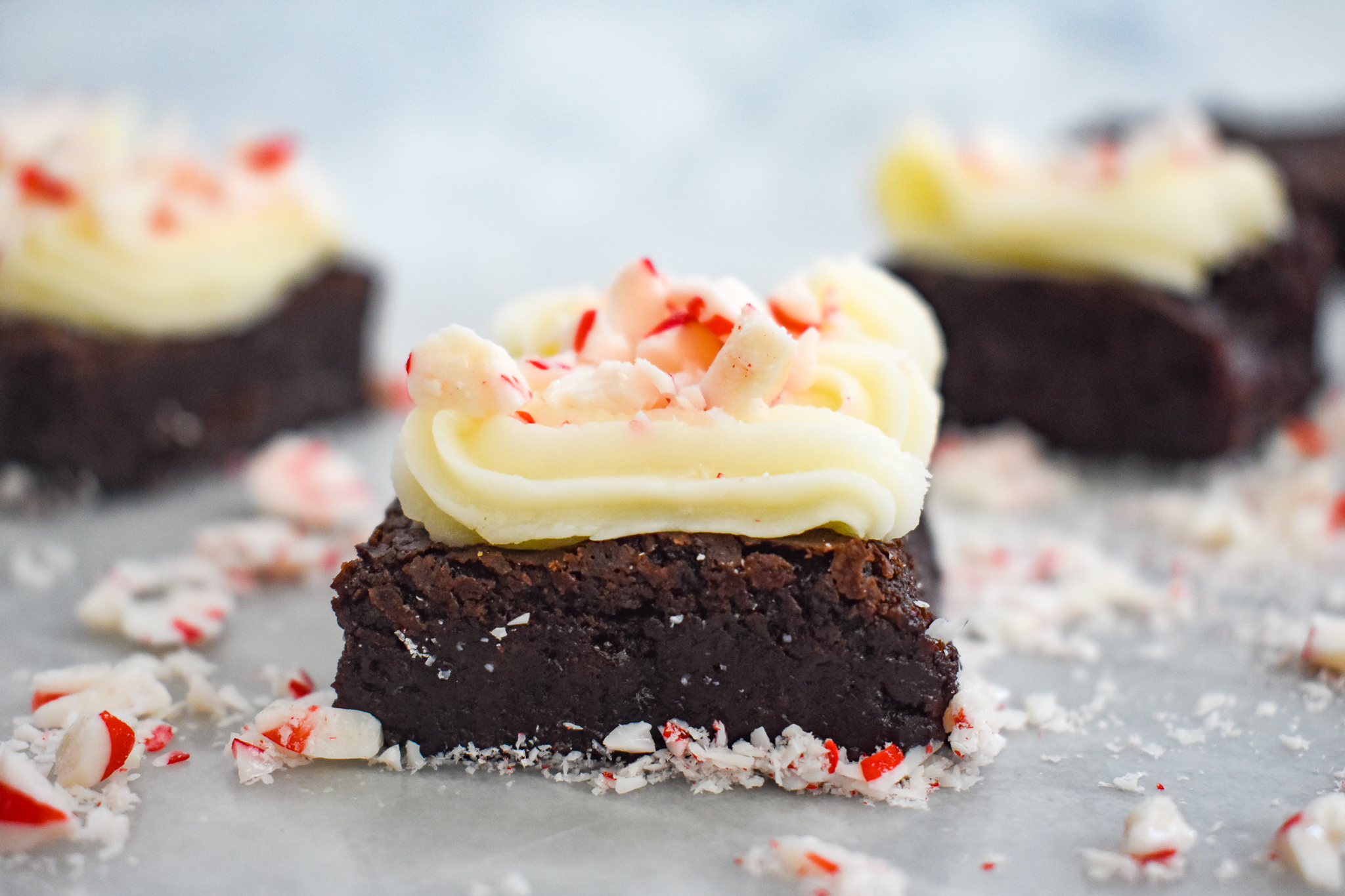 Happy holidays,
Be healthy and happy,
Rachel Pauls, MD
---
Low-FODMAP Peppermint Brownies with Happy Baking Fudgy Brownie Mix; Gluten-free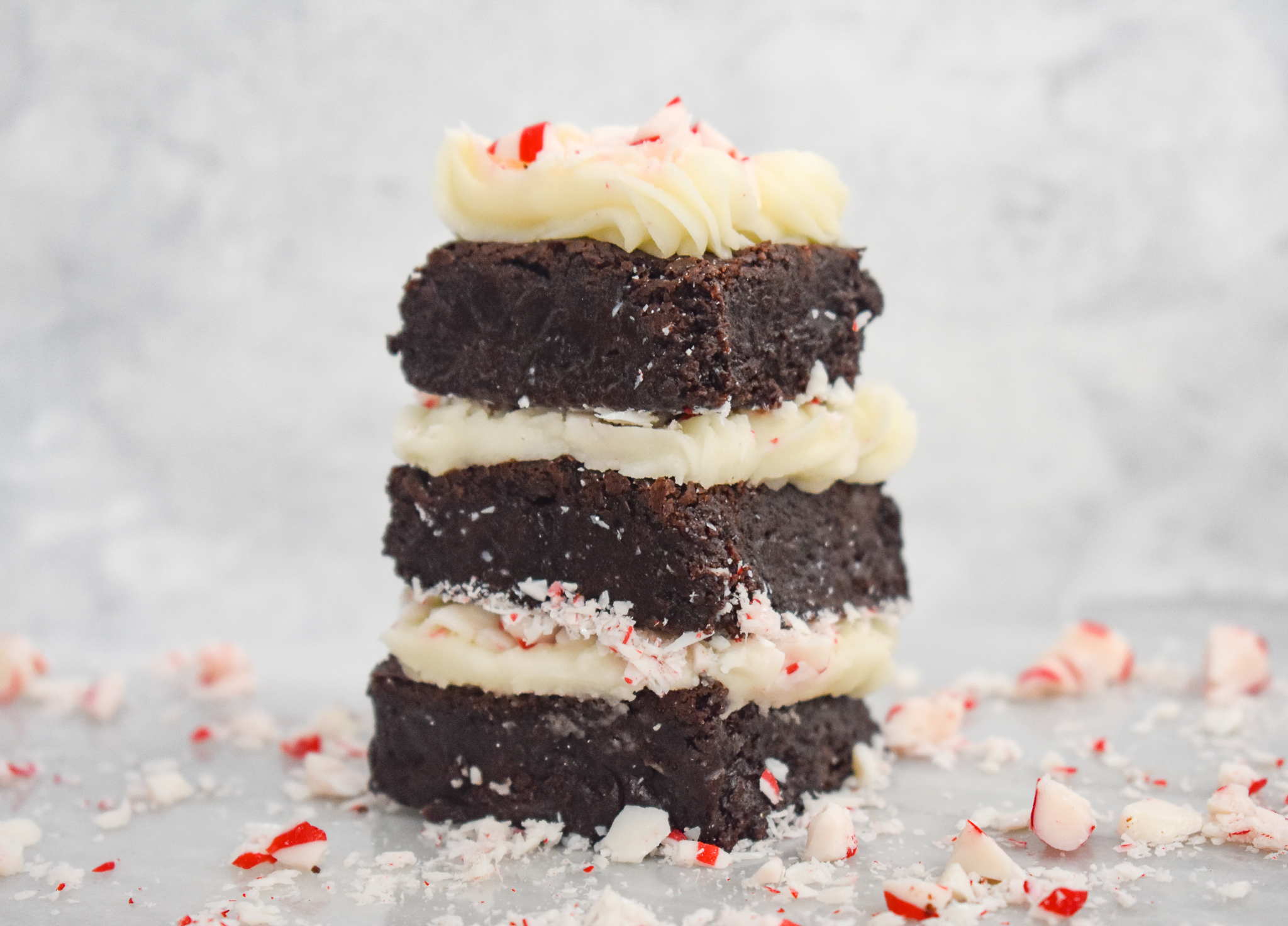 Serves 24
Ingredients
1 package Happy Baking low-FODMAP Fudgy Brownie Mix; Certified low-FODMAP and Gluten-Free
10 tbsp unsalted butter, melted
2 large eggs
1/2 cup crushed peppermint candies (mine contain:sugar, corn syrup, natural peppermint oil, titanium dioxide (for color), red 40)
1/2 tsp flavored peppermint oil OR 5 drops peppermint extract OR a few drops peppermint essential oil (titrate to your choice's potency)
Desired low-FODMAP frosting and crushed peppermint candies for top (optional)
Vegetable shortening for greasing
Directions
Preheat oven to 350 F and place rack in center of oven
Grease 8 by 8 inch brownie pan with shortening and line with parchment paper leaving a 2 inch overhang
Place low-FODMAP Happy Baking brownie mix in a large bowl
Add 10 tbsp melted unsalted better and mix
Add 2 large eggs, one at a time and mix well (batter will be thick)
Add peppermint flavor and crushed candies and mix again

The candies mostly melt in the brownies and add more mint flavor and chewy goodness

Spread in greased 8 by 8 inch brownie pan lined with parchment
Bake for 30-35 min until just set
Cool in pan
Frost as desired once cool, add crushed peppermint candies to top frosting (optional)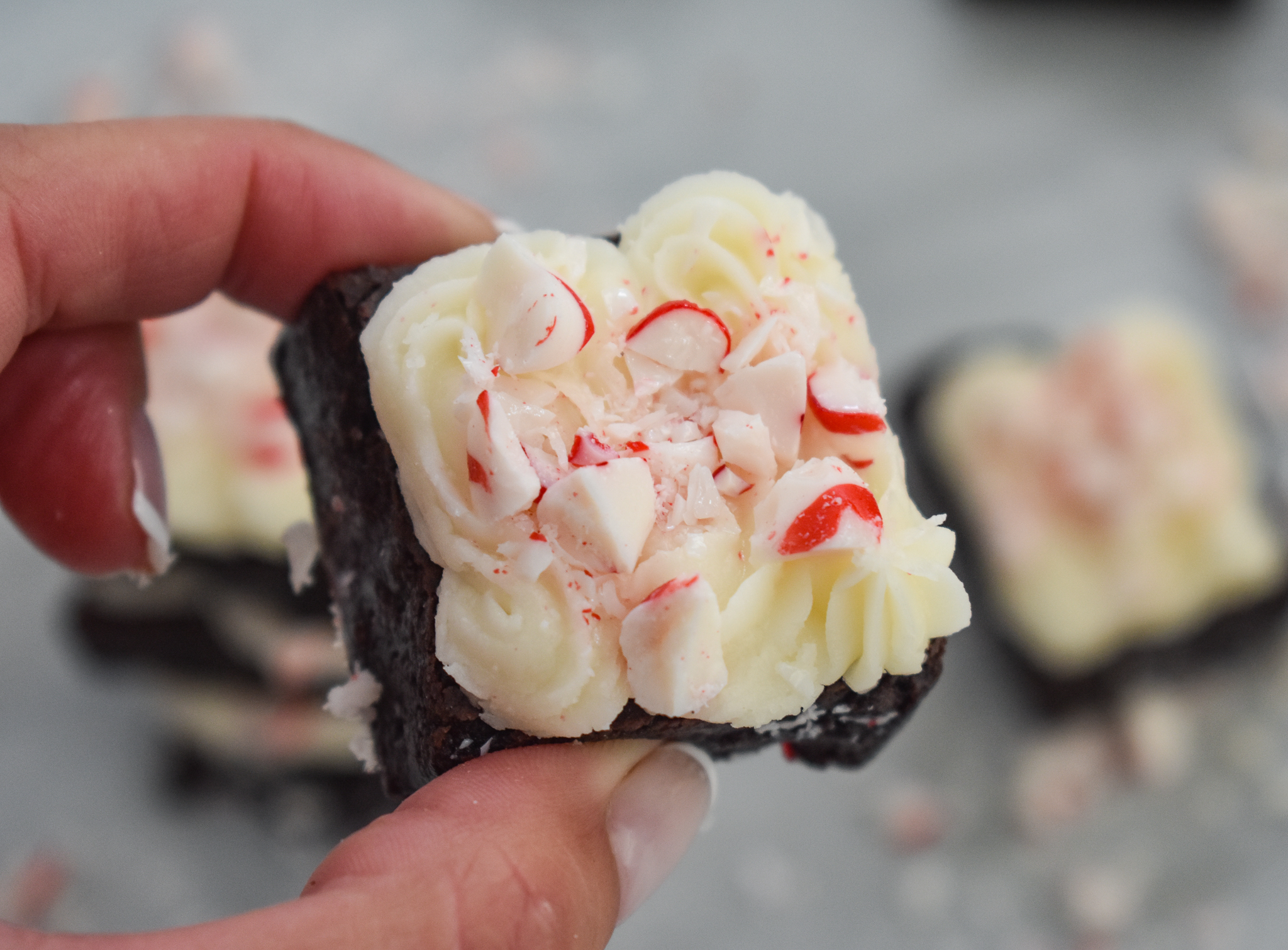 Chewy, fudge and mint flavored low-FODMAP brownies.  Sooo good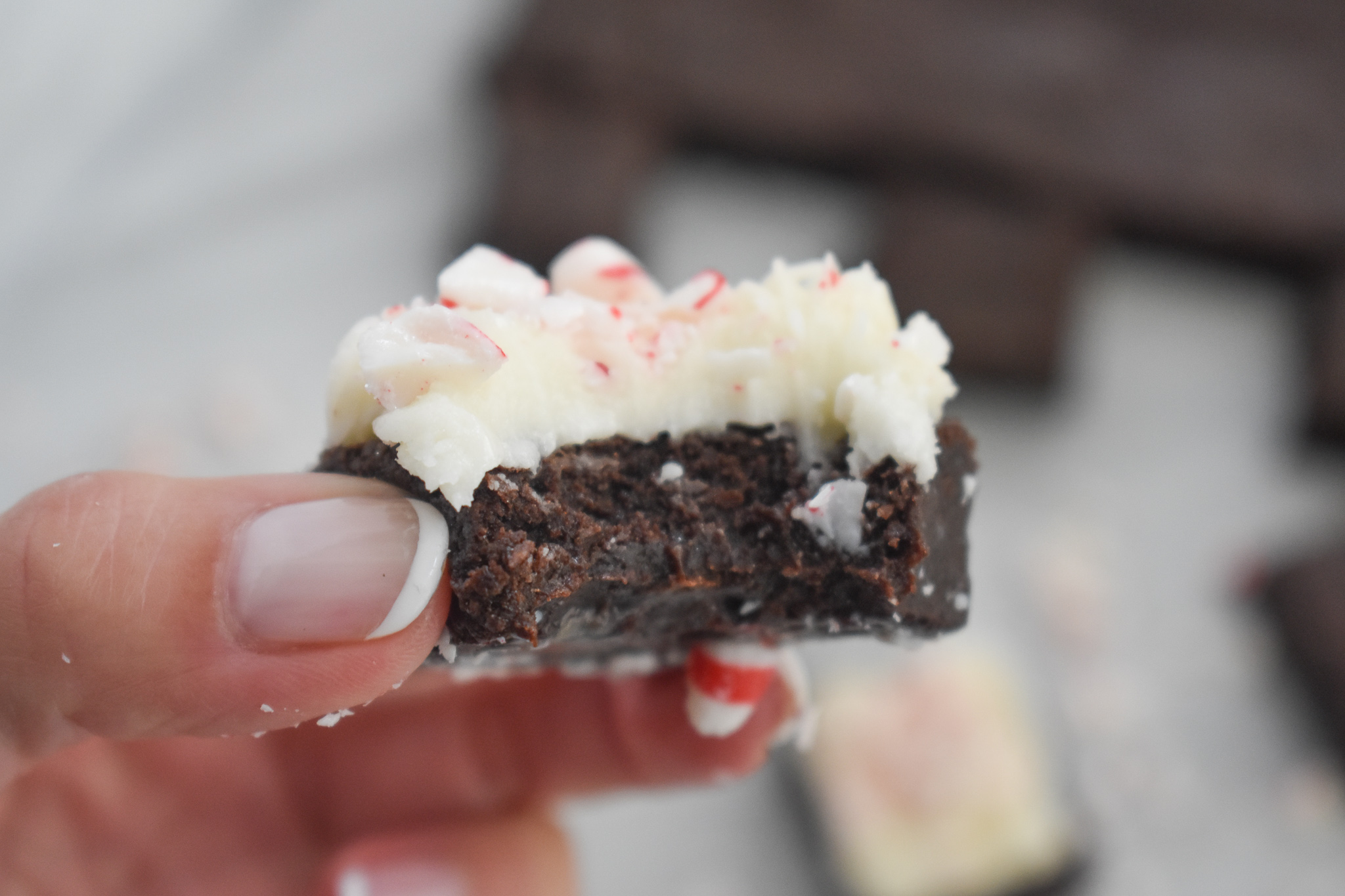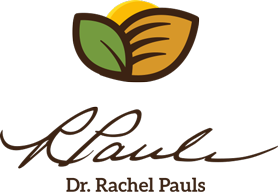 Printer Friendly Version
Comments Rating
( reviews)