Exquisite Low-FODMAP (no) Honey Bundt Cake with Low-FODMAP Orange Glaze; Gluten-free, Dairy-free
August 14, 2017
Printer Friendly Version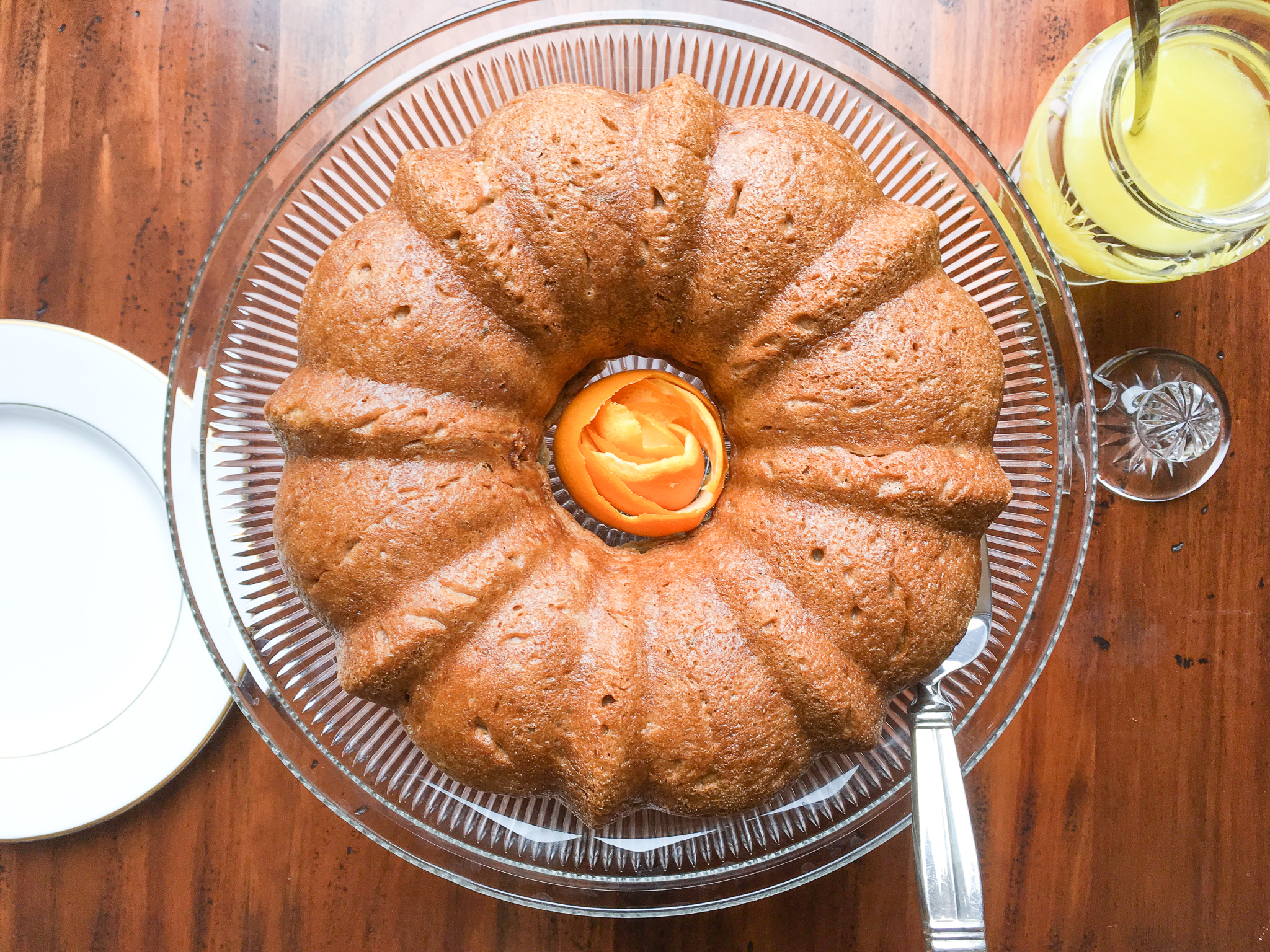 Fall brings the changing of the leaves, the beautiful crispness to the morning air, and the joy of the seasons. Alongside this shift, follows the Jewish New Year aka Rosh Hashana aka the 'High Holidays'. On this festive occasion, sweet foods are consumed, to mark a sweet year to come. And traditional recipes use honey to sweeten the cakes and apples that are enjoyed.
They should put a warning label for us FODMAPPERS. Honey and apples! It seems unfair.
Luckily, I decided to whip up my own version of a low-FODMAP honey cake, without the honey. Using my mother-in-law's recipe for the MOISTEST honey cake you ever had, and minor adjustments, I have achieved success! It is also dairy-free, and gluten-free.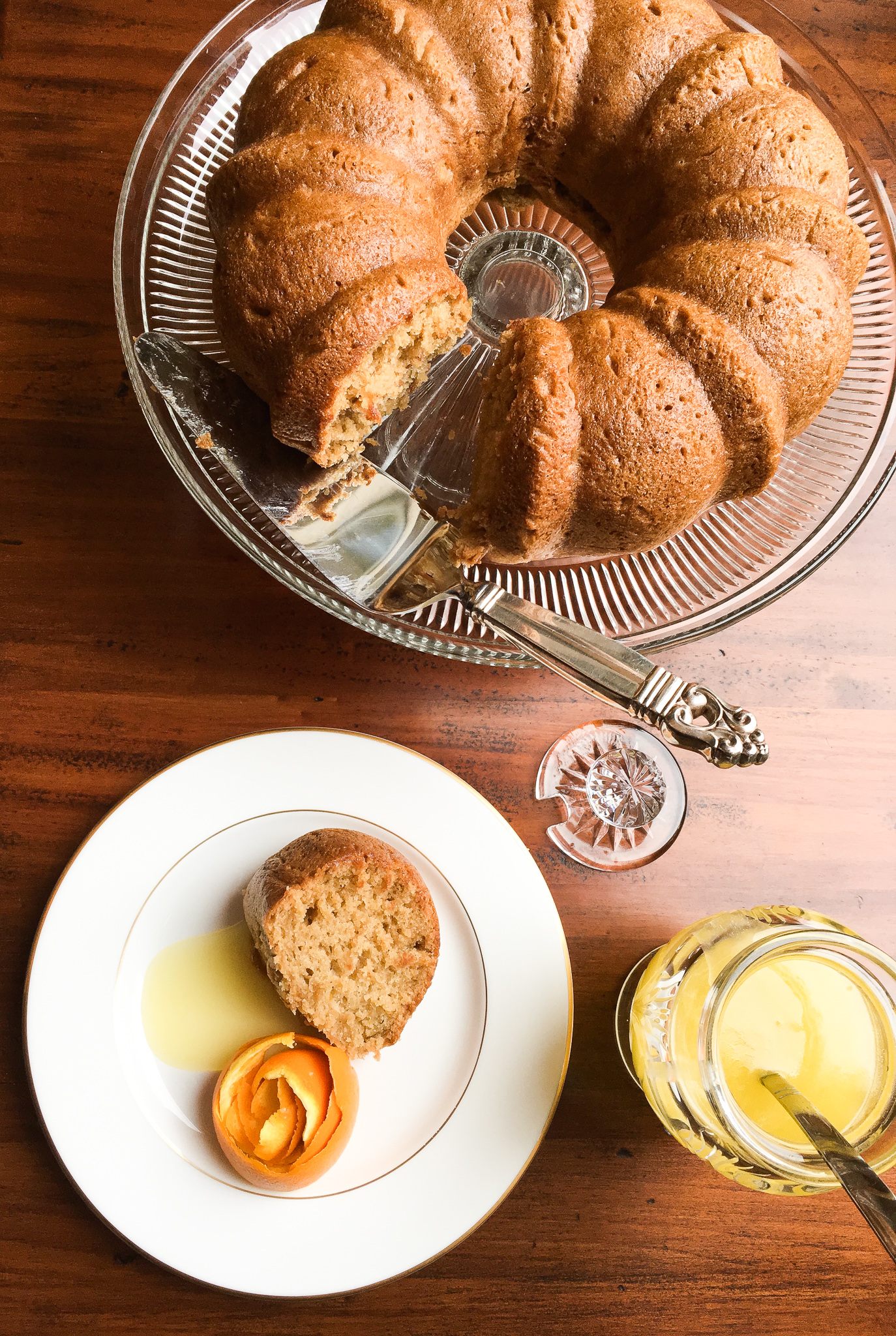 To top it off, the golden low-FODMAP 'orange' glaze would draw more bears than a honeypot, and your tummy will thank you again and again. This exquisite low-FODMAP cake can be enjoyed by any one, any time of the year.
For other meal inspiration, you may love my low-FODMAP Matzo Ball Soup, my low-FODMAP Braised Beef Brisket and low-FODMAP Gefilte Fish recipes.  Or check out over 300 more low-FODMAP recipes on the blog.
Shana Tova.
Be healthy and happy,
Rachel Pauls, MD
---
Low-FODMAP (No) Honey Cake with Low-FODMAP Orange Glaze; Gluten-free, Dairy-free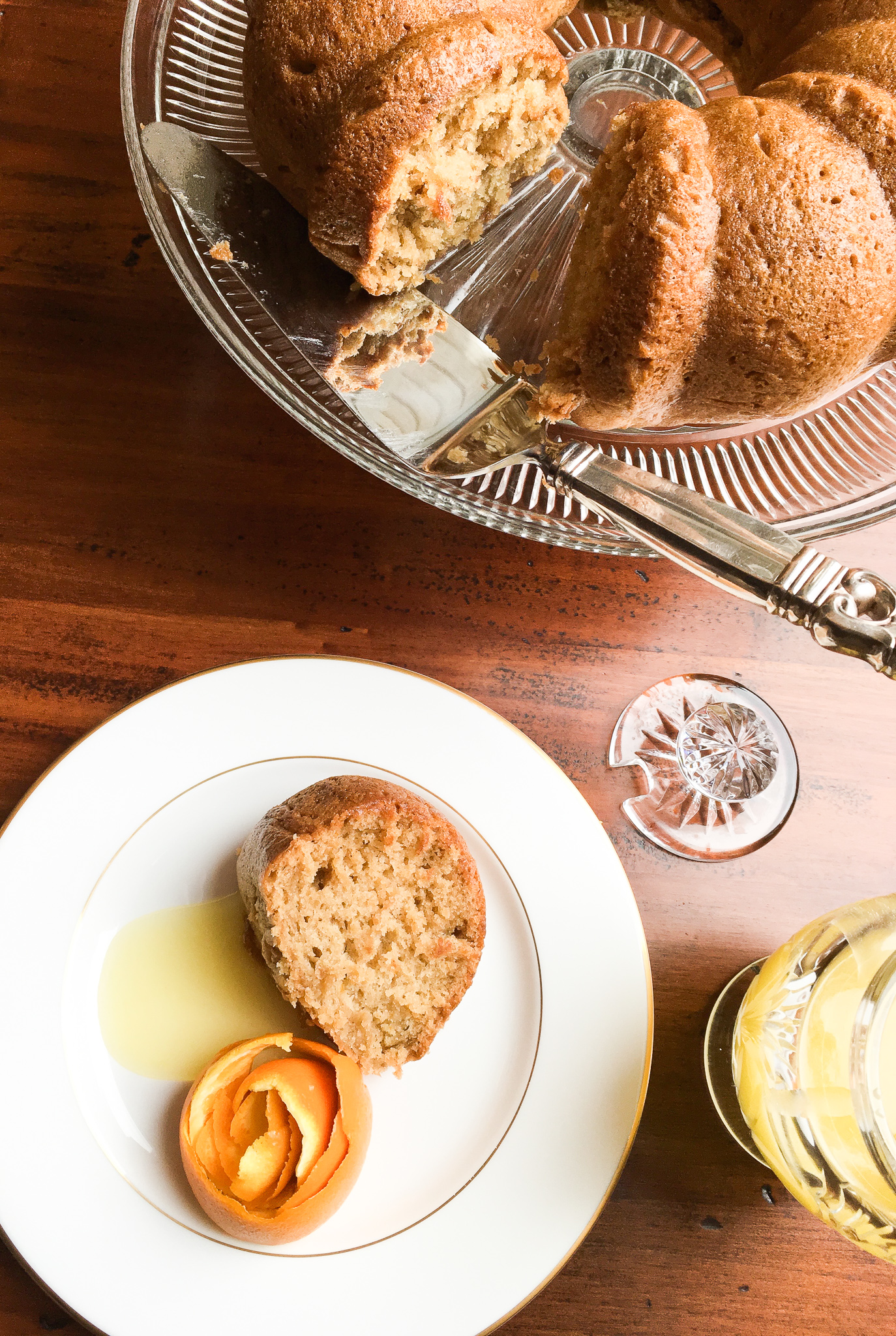 While this recipe has not been tested a single serving should be low-FODMAP based on the ingredients.
Serves 16 or more
Prep time: 15 min
Bake time: 45 min (as ovens vary, check yours for doneness between 40 minutes to 50 minutes)
Total time: 1 hour
Bake: 350 degrees F
Equipment: 1 Bundt pan
For Low-FODMAP-No-Honey Cake
Ingredients:
2 large eggs
1 cup white sugar
1 cup canola oil
½ cup light corn syrup
½ cup pure maple syrup- recommend Dark Amber (former Grade B pure maple syrup)
Zest of one orange (save the fruit for the glaze below)
2.5 cups gluten- free, low-FODMAP flour (I used Authentic Foods GF classic blend)
½ tsp xanthan gum
½ tsp baking soda
2 tsp baking powder
½ tsp nutmeg
1 tsp cinnamon
1/8 tsp cloves
1 cup cold coffee or tea (I used instant coffee)
Vegetable shortening for pan greasing (make sure to get in the grooves to release the beautiful bundt!)
Directions:
Prepare pan and preheat oven to 350 F
Beat eggs, sugar and oil until combined in mixer
Mix syrups together, and then add syrups and beat at medium speed for 5 minutes
Sift flour and all dry ingredients in a separate medium bowl, then add to the egg mixture slowly
Add orange zest and coffee or tea and stir together until moist
Place in well-greased bundt pan (make sure to get all the corners)
Tap pan lightly on covered surface to settle air bubbles and tip pan so sides are slightly higher than the center
Bake in center of oven until tester comes out clean (about 45 min)
Let cool for 10 minutes, then invert pan onto cooling rack
For Low-FODMAP Orange Glaze:
Serves 24 or more
Ingredients:
Juice of orange used for zesting
1.5 cups confectioner's sugar
3 tablespoons coconut oil
Directions:
Stir together on low heat in saucepan until combined.
Strain lumps if needed into bowl or measuring cup.
Pour over low-FODMAP cake when cooled, extra sauce can be served on side for plating.
Serve glaze warm to room temperature.
This Low-FODMAP (No) Honey Cake is absolutely amazing, moist and delicious!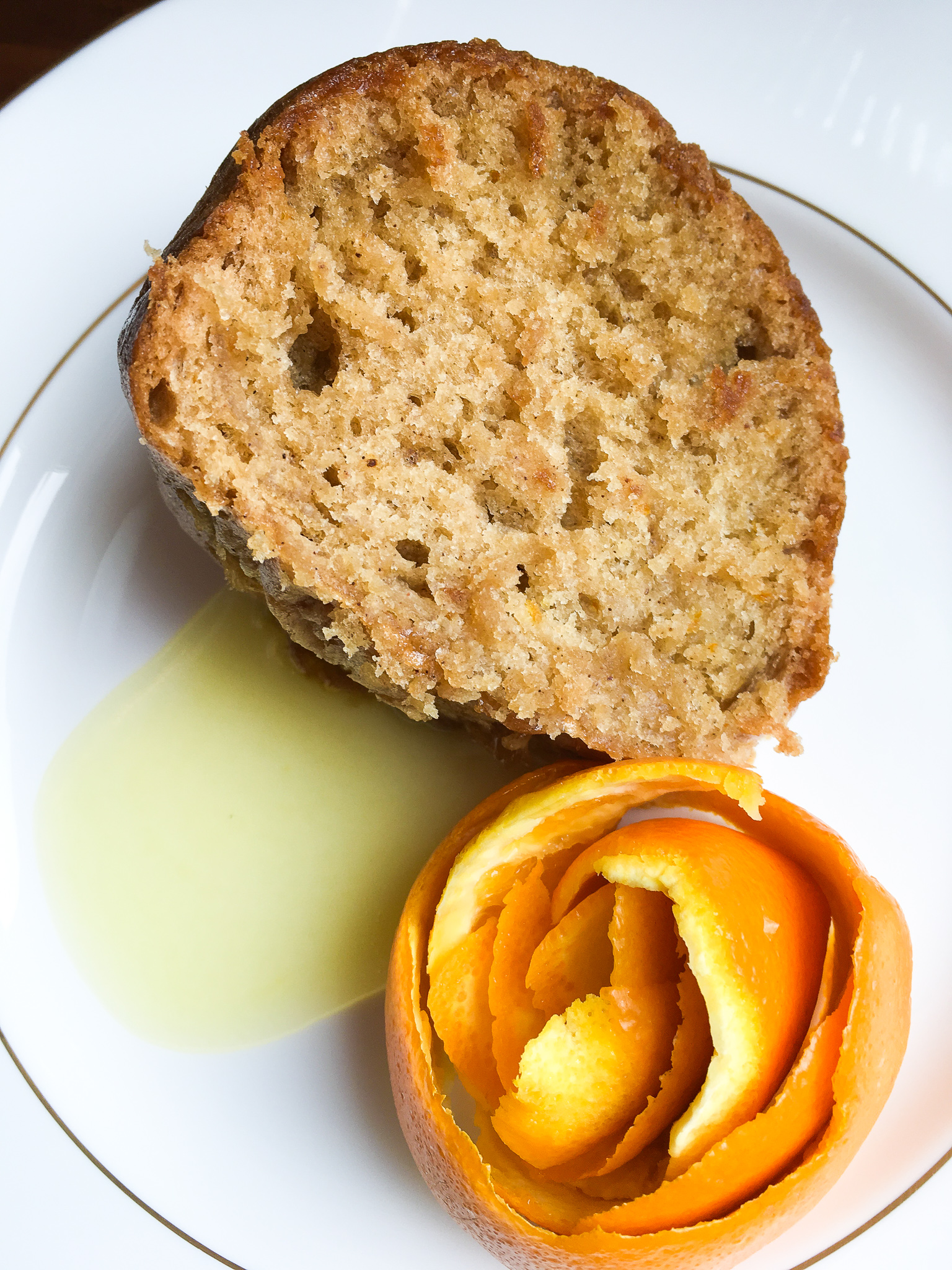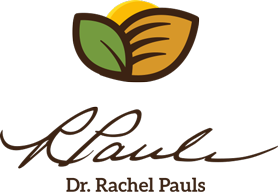 Printer Friendly Version
Comments Rating
( reviews)