Low-FODMAP Mug Coffee Cake with Coffee Glaze; Gluten-free, Dairy-free
April 28, 2023
Printer Friendly Version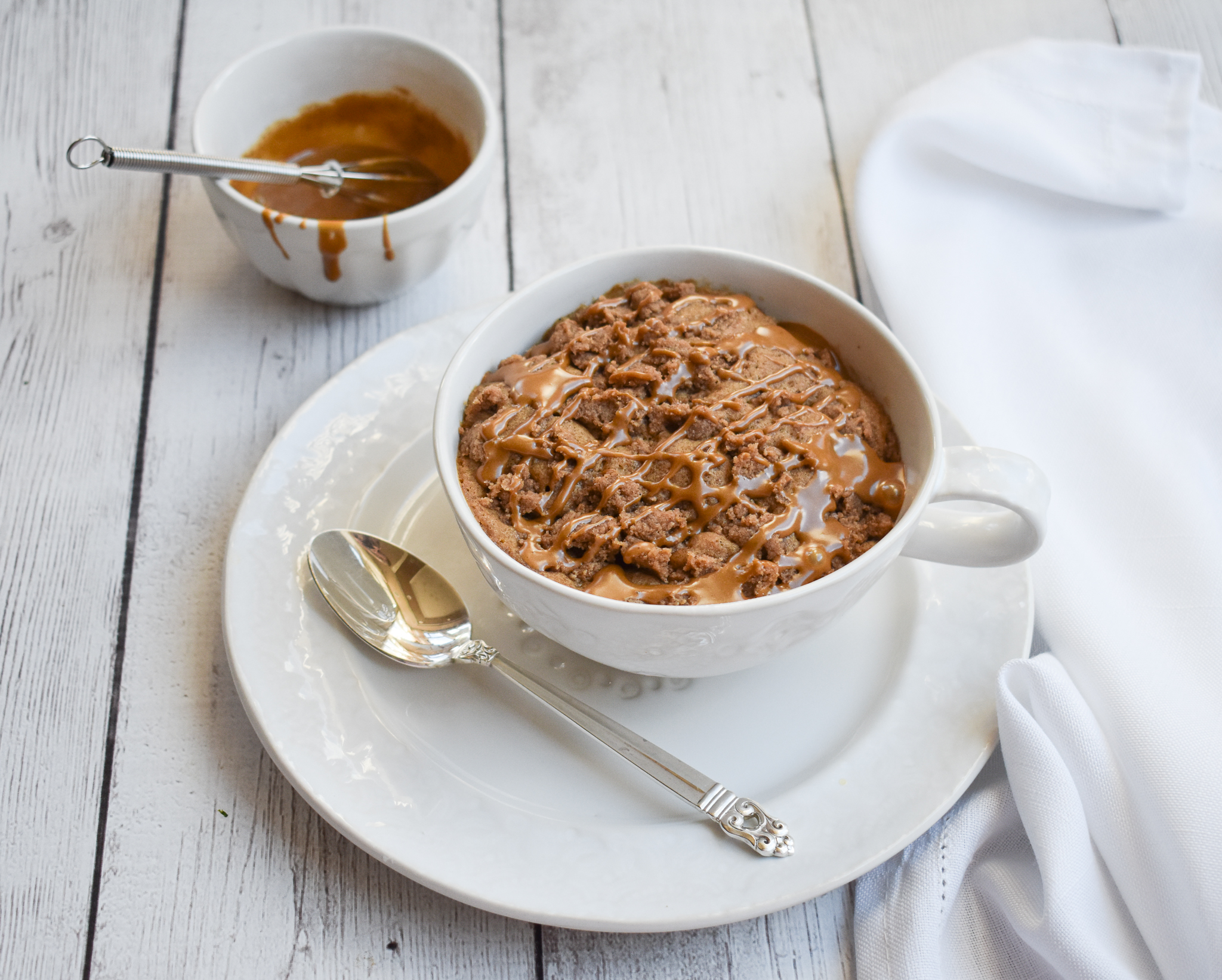 Simple, sweet, and completely delicious.  This low-FODMAP Mug Coffee Cake whips up in under 10 minutes, but has all the elements you crave.
Crumbly streusel topping, sweet coffee flavored glaze, and a light, moist, cinnamon spiced cake.
Mug recipes are a favorite method in my house of getting the sweet fix without turning on the oven. In fact, I have a whole low-FODMAP microwave mug recipe blog listing them! Click the link to see them all 😊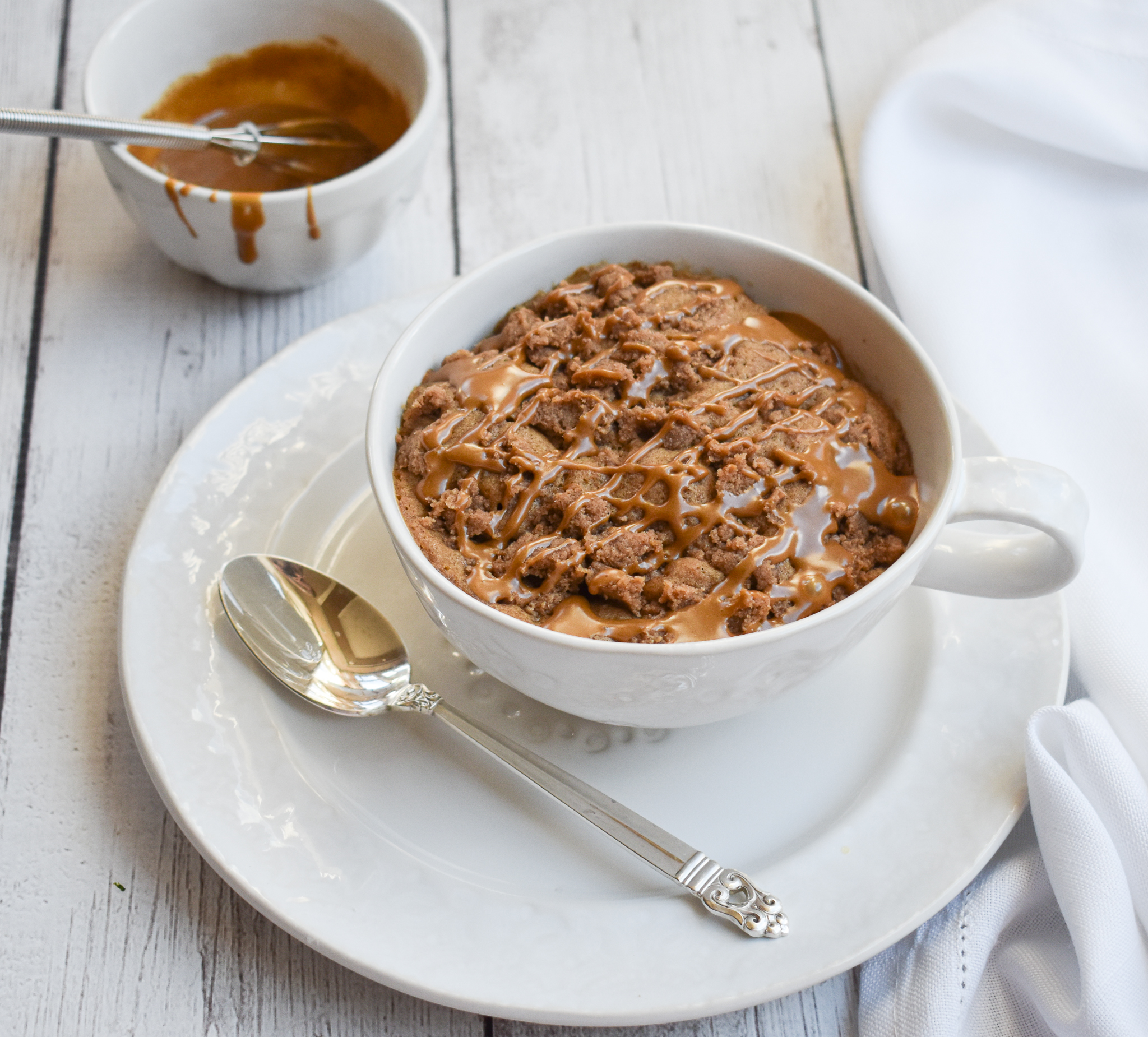 A couple of notes about this recipe:
Pay attention to your measurements with a mug cake. Too much xanthan gum, or not enough flour can make a bigger difference than in larger portion baking
Not all gluten-free flours behave the same in recipes. I love my low-FODMAP, GF flour choice (see my low-FODMAP Bake Off).  If you opt for a different selection, be aware the texture may be different
Espresso powder is not the same ingredient as instant coffee or instant espresso grinds. It is a very fine powder made from espresso beans that have been brewed and dried.  A little goes a long way in enhancing the depth and flavor of chocolate desserts, without tasting 'like coffee'.  You can find the product at most gourmet grocery stores (or Amazon) in the baking aisles (I like King Arthur brand)
You may also love:
Or check out over 500 more low-FODMAP recipes on the blog, IBS-friendly!
Be healthy and happy,
Rachel Pauls, MD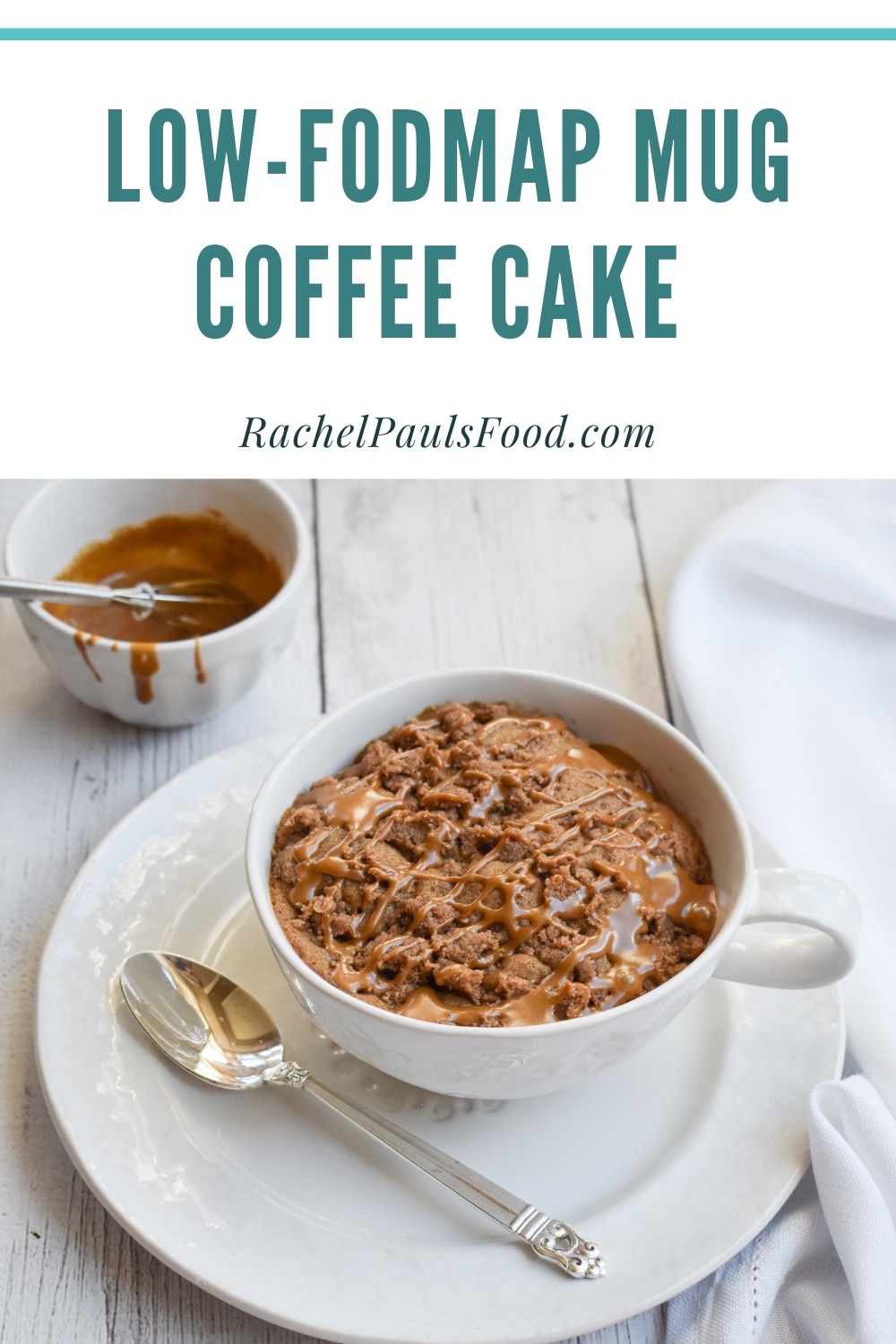 Although this recipe has not been lab tested, a single serving should be low-FODMAP based on the ingredients (using available FODMAP data at time of posting)
Serves: 2
Prep time: 8 minutes
Cook time: 1 & 1/2 to 2 minutes
Total time: 10 minutes
Equipment: microwave
Ingredients
1 large egg
3 tablespoons avocado oil, or your preferred oil for baking
3 tablespoons dark brown sugar
5 tablespoons low-FODMAP, gluten-free flour

I used Authentic Foods GF Classical Blend, check out the results of my bake off!

1/8 teaspoon xanthan gum, if not added to your flour
1/4 teaspoon baking powder
Pinch of salt
1/4 teaspoon cinnamon
1/4 teaspoon vanilla extract
3 tablespoons low-FODMAP milk (ex: lactose-free or almond milk)
For crumble/streusel topping:
1 tablespoon butter or coconut oil, cold
1 tablespoon dark brown sugar, lightly packed
2 tablespoons low-FODMAP, gluten-free flour
1/8 teaspoon cinnamon
For glaze:
2 tablespoons confectioner's sugar
1/8 teaspoon espresso powder *see notes above

If you prefer a plain glaze, then omit this ingredient

1/2 teaspoon low-FODMAP milk, plus more to desired consistency
Directions
Crack the egg into a small bowl, give it a good whisk, then measure out 2 tablespoons (30 ml) into small bowl, and discard the remaining egg
Add the brown sugar and oil and mix to incorporate
Stir in LF flour, xanthan gum (if needed), baking powder, salt, cinnamon, and vanilla and whisk to combine
Add milk to a smooth consistency, do not overmix
In a separate bowl, combine all your crumble topping ingredients until they are like clumpy wet sand (I used my hands for this)
Layer the batter into a 10-ounce (280 ml) microwave-safe mug with half the crumble mix in the center and half on top

You may also put all on top, if you love it that way

Place in the microwave for 1 & 1/2 minutes to 2 minutes, or until the cake looks done, it should not bubble over and will be just firm to touch. Be careful not to overcook it or it becomes rubbery
Let the cake cool for 1-2 minutes
While cooling, prepare glaze by stirring the confectioner's sugar, espresso powder and low-FODMAP milk together to desired consistency
Drizzle glaze over the top before serving and enjoy!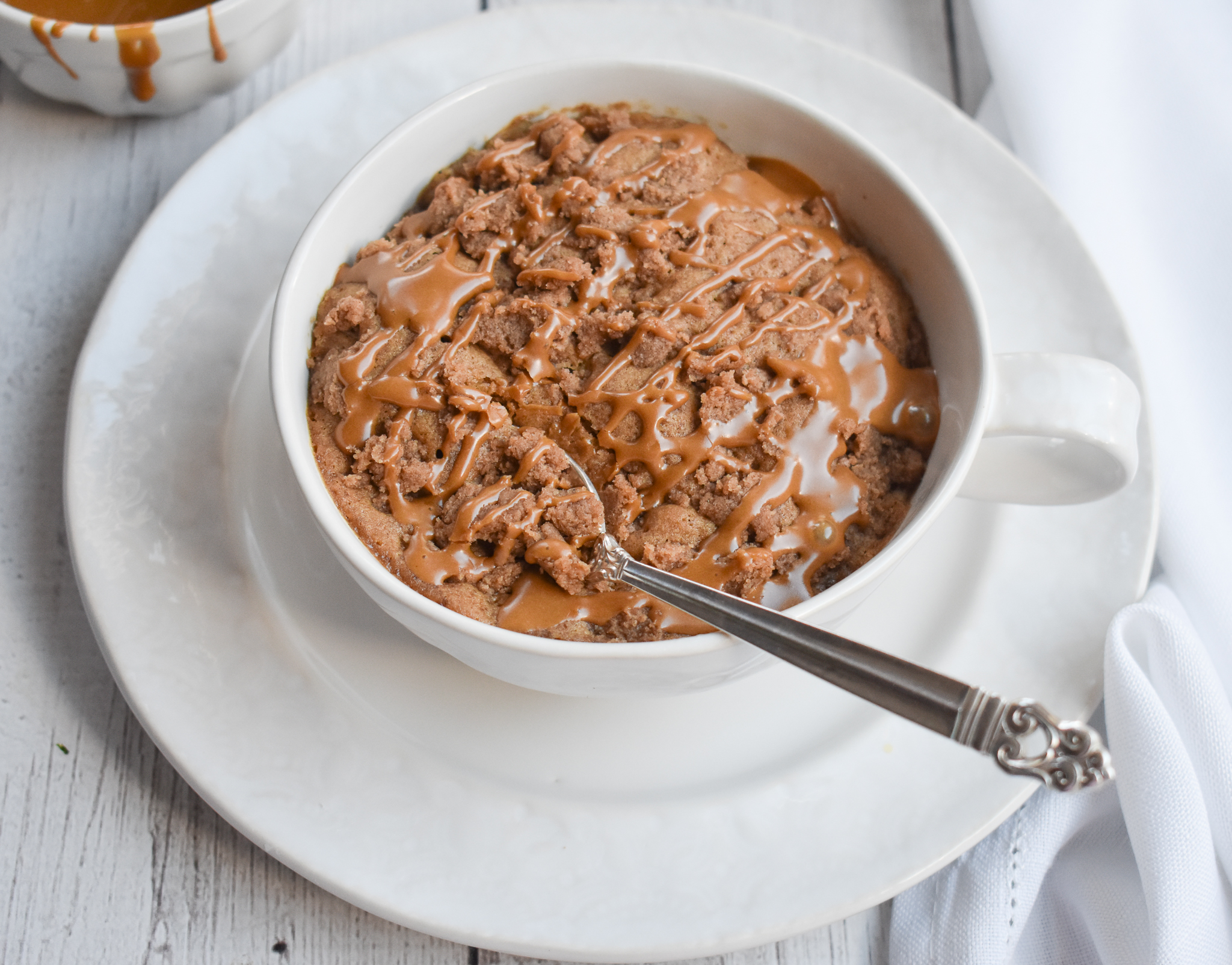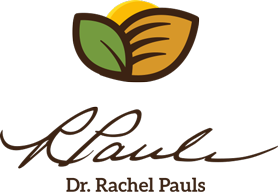 Printer Friendly Version
Comments Rating
( reviews)