Low-FODMAP Molten Chocolate Lava Cake; Gluten-free
October 5, 2019
Printer Friendly Version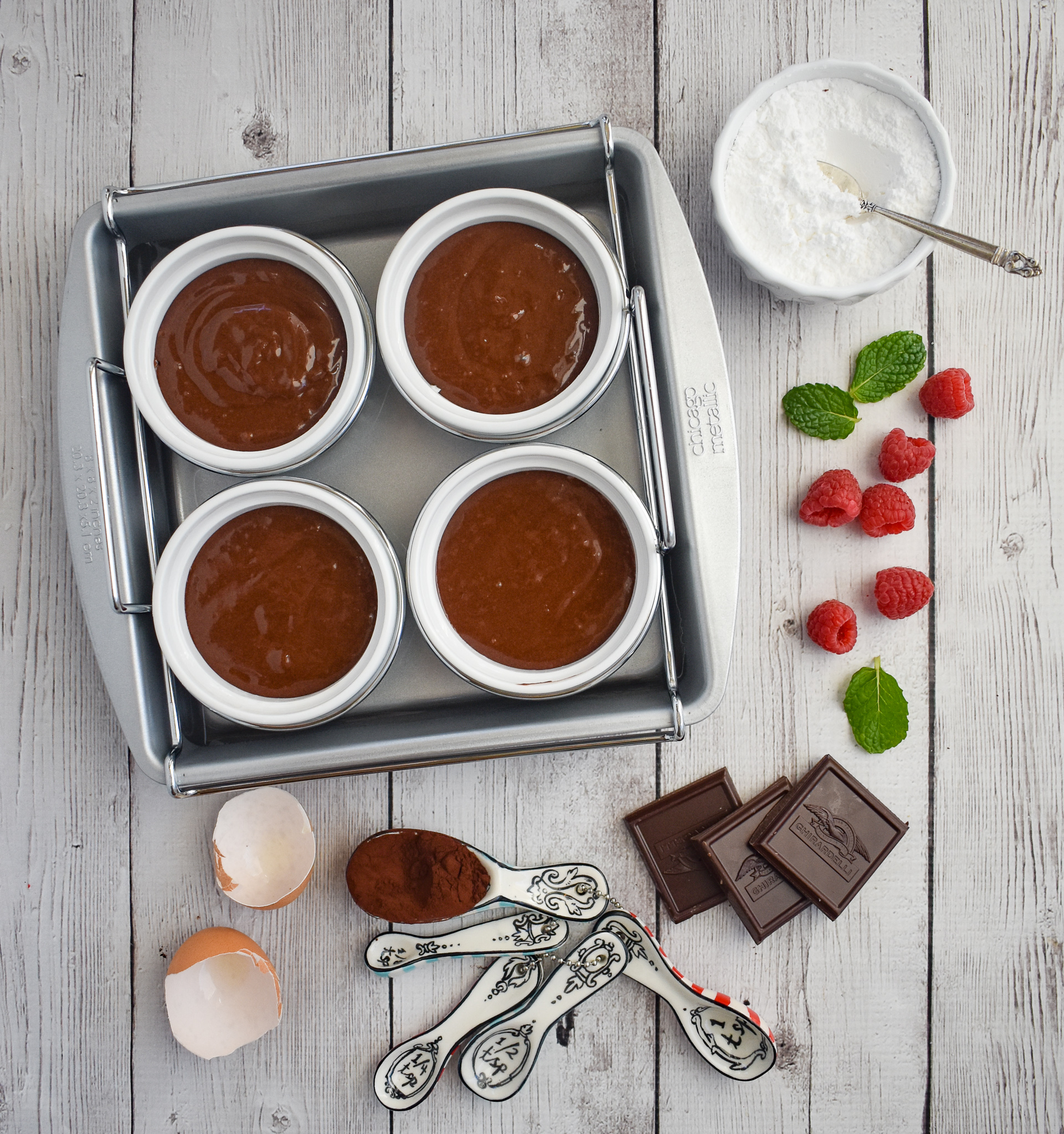 I think the photos and the name speak for themselves.
Molten Chocolate Lava Cake, low-FODMAP, gluten-free.  All in the same sentence.  I am totally serious.
Chocolate Lava Cake is my husband's absolute favorite dessert to order at restaurants.  He calls it 'the cake with the pudding in the middle'.  My low-FODMAP recipe certainly lives up to that nickname!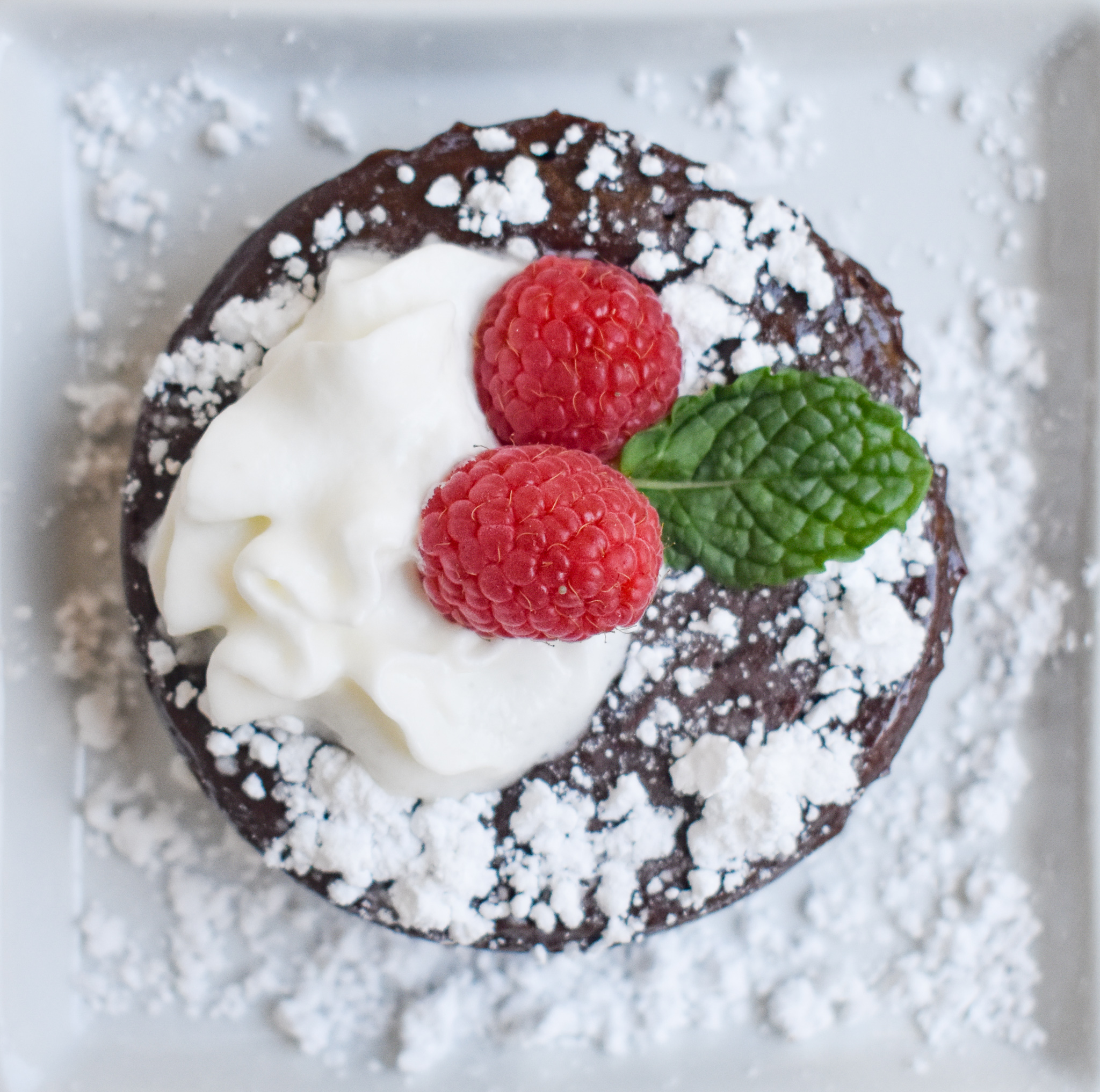 This recipe for low-FODMAP Molten Chocolate Lava Cake will impress you with its simplicity, but the taste is what will blow you away.  It's a chocoholic's fantasy.
Try this low-FODMAP Molten Chocolate Lava Cake with low-FODMAP Vanilla Bean Coconut Whipped Cream, low-FODMAP Vanilla Ice Cream and low-FODMAP berries.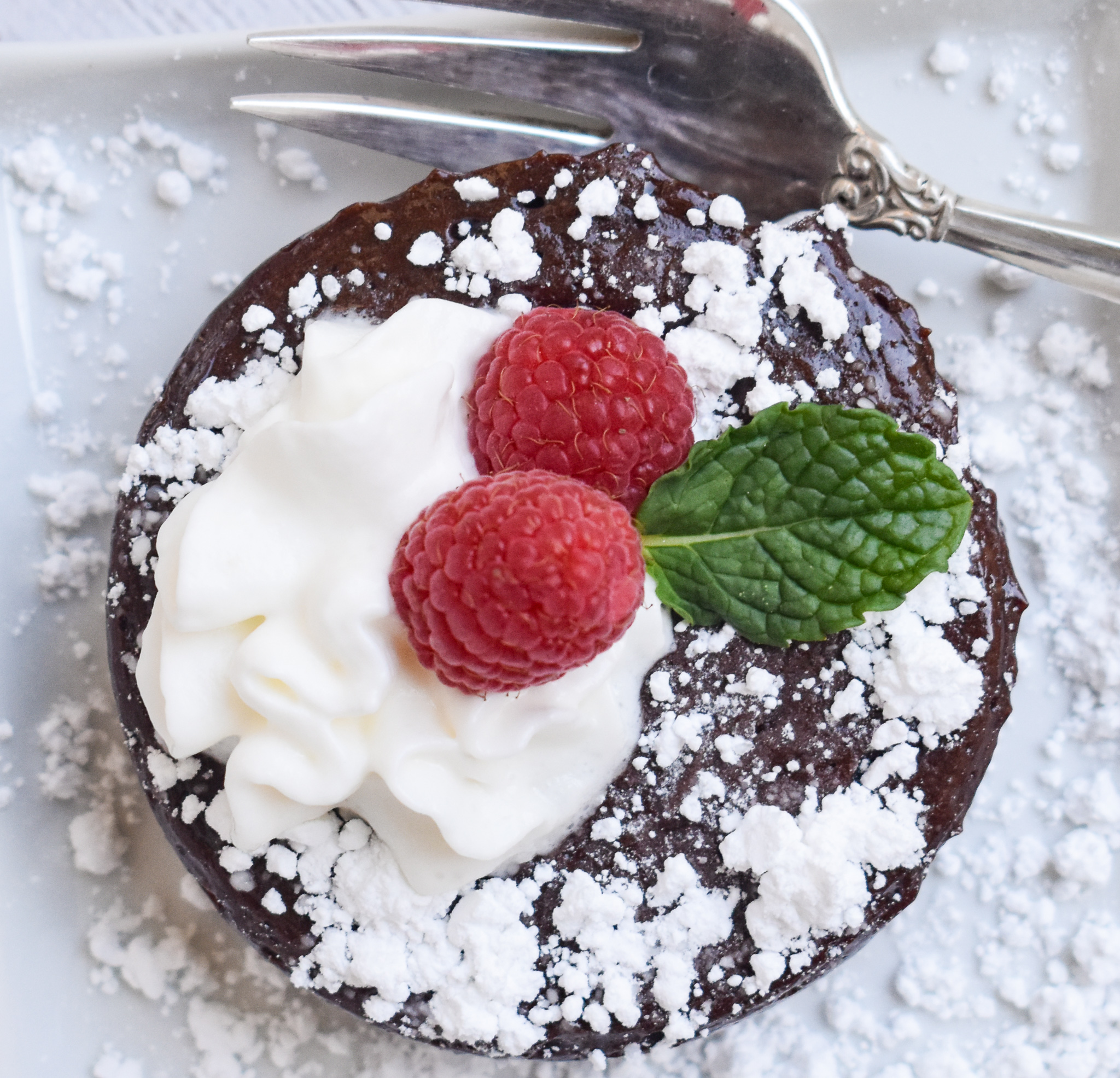 You may also love:
Or check out over 300 more low-FODMAP recipes on the blog. IBS-friendly!
Be healthy and happy,
Rachel Pauls, MD
---
Low-FODMAP Molten Chocolate Lava Cake; Gluten-free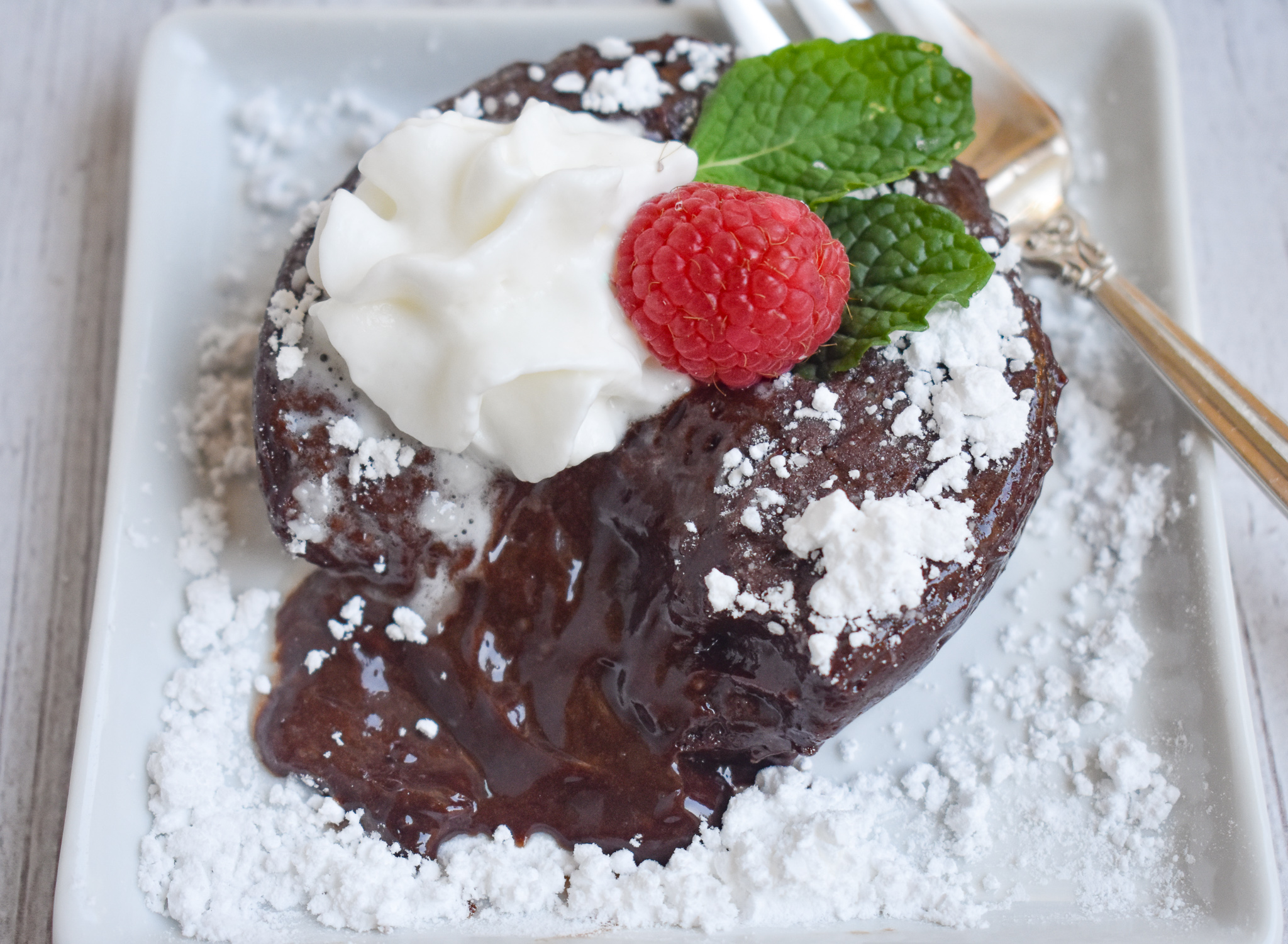 Although this recipe has not been tested, a single serving should be low-FODMAP based on the ingredients.
Serves 4
Prep time: 10 minutes
Bake time: About 20 minutes
Total time: 30 min
Bake 425 F
Equipment; Four 6 ounce ramekins, casserole dish for water bath
Ingredients
4 tablespoons unsalted butter
5 ounces (150 g) extra dark, dairy-free chocolate, chopped (can use semisweet chocolate)
2 large eggs & 2 egg yolks
1/4 cup granulated sugar
1 teaspoon pure vanilla extract
3 tablespoons low-FODMAP, gluten-free all-purpose flour
A pinch of xanthan gum if not already added to your low-FODMAP flour choice
1 tablespoon (8g) unsweetened cocoa powder

Dutch cocoa powder is preferred for an extra dark color and deep flavor

1/8 teaspoon kosher salt
Confectioners' sugar, for dusting (optional)
Vegetable shortening, for greasing
Directions
Preheat your oven to 425°F, place rack in center of oven
Grease the entire insides of four 6 ounce oven-safe ramekins and place them in a casserole dish higher than the ramekins.  Set aside for later

This is to set up the water bath

Melt the chocolate and 4 tablespoons butter together in a double boiler stirring frequently until just melted. Set the chocolate mixture aside for later and to allow slight cooling
In a large bowl, place the eggs, egg yolks, sugar and vanilla, whisk to combine

The mixture will be yellow in color and thin in consistency
Beat vigorously, using a hand or stand mixer, until the mixture is almost ivory in color and thickened in consistency (about 3-4 minutes)

The mixture will approximately triple in volume in your bowl

Slowly add the chocolate and butter mixture into the large bowl with the egg mixture, beating continuously until combined
Add the low-FODMAP flour, xanthan gum if required, cocoa powder and salt, and whisk to combine well, but do not overmix
The mixture will be thick, but still pourable
Pour the mixture carefully into the 4 prepared ramekins, filling each about 3/4 of the way full
Ensure there is a similar amount in each ramekin so they cook evenly

If you want to make this ahead, stop now, cover ramekins with wrap and refrigerate. Fifteen minutes prior to baking remove from refrigerator and proceed with the remaining steps

Place the casserole dish with the filled ramekins in your preheated oven, and carefully fill the casserole dish with tap water until the water reaches about halfway up the sides of the ramekins

Careful not to get water inside the ramekins

Close the oven and bake until the tops of the cakes are set when you touch them lightly and the sides are beginning to pull away from the ramekins, about 18-23 minutes

If you used smaller ramekins, bake a few minutes less; larger ramekins will take a few minutes more
You can test the cakes by placing a toothpick inside the cake, if there is moist crumb on the outside and soft core to the center they are done
This is the only tricky part- you don't want to overbake them, but you still need them to be firm on the top and sides

Remove the dish from the oven and lift the ramekins out of the casserole dish with tongs

The water bath will be boiling, so be careful

Place the ramekins on a wire rack to cool for about 10 minutes before turning each cake out onto a small plate, and dusting with confectioners' sugar

When flipped, I found the top to be soft but intact

Serve immediately with low-FODMAP Vanilla Bean Coconut Whipped Cream, low-FODMAP Vanilla Ice Cream and/or low-FODMAP berries.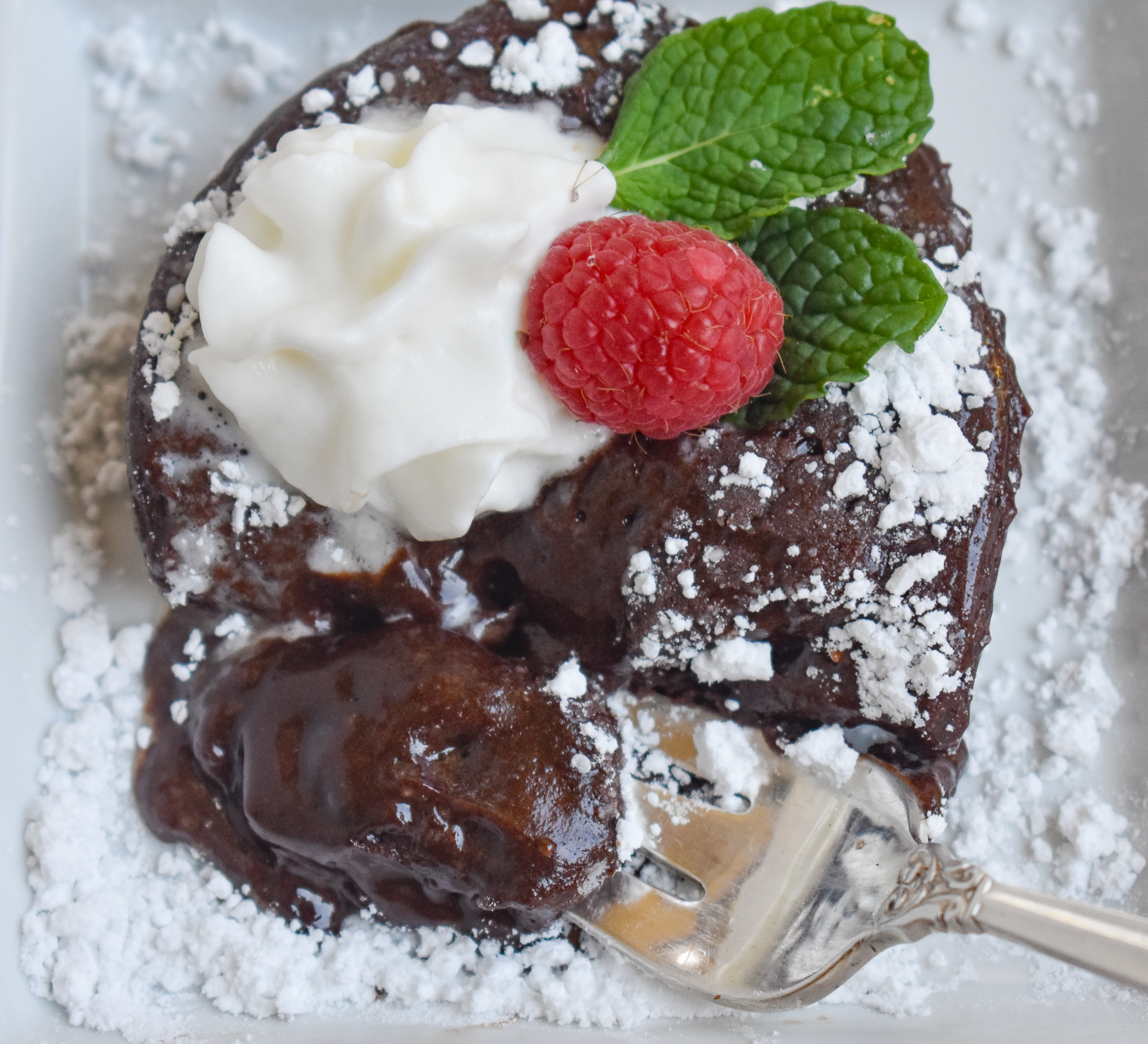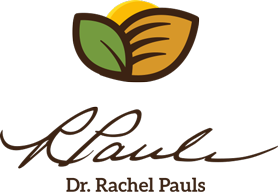 Printer Friendly Version
Comments Rating
( review)