Low-FODMAP Marinated Lamb Chops with Low-FODMAP Greek Salsa Verde; Gluten-free
January 26, 2018
Printer Friendly Version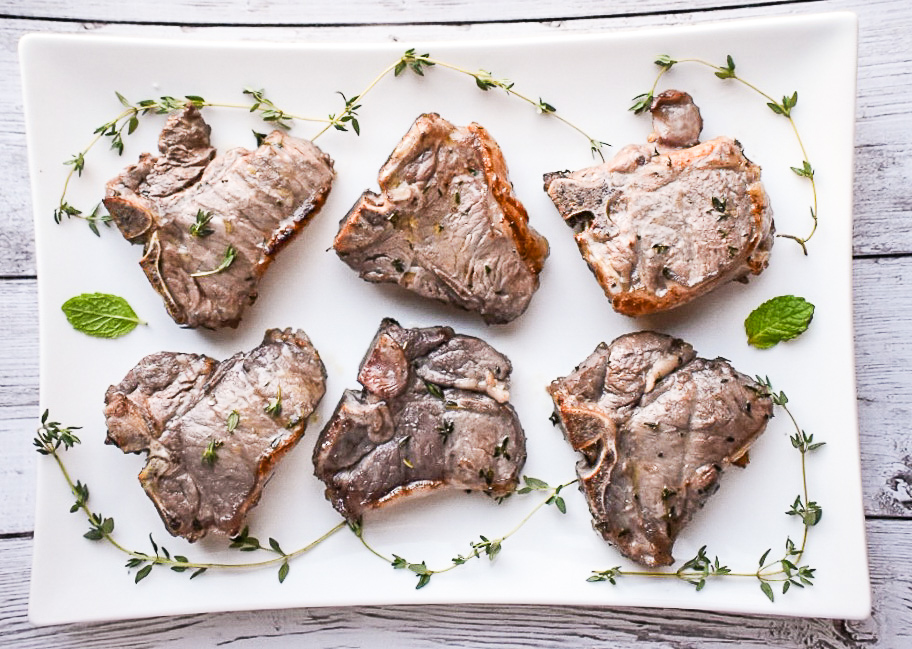 I love greek flavors and these low-FODMAP greek lamp chops are tender and delicious.  The low-FODMAP greek salsa verde is a perfect complement to the lamb, with hints of mint and fresh herbs.
Enjoy this low-FODMAP greek lamb chop dinner in the summer on the grill, or in the oven during the winter months.  It is super easy and so delicious!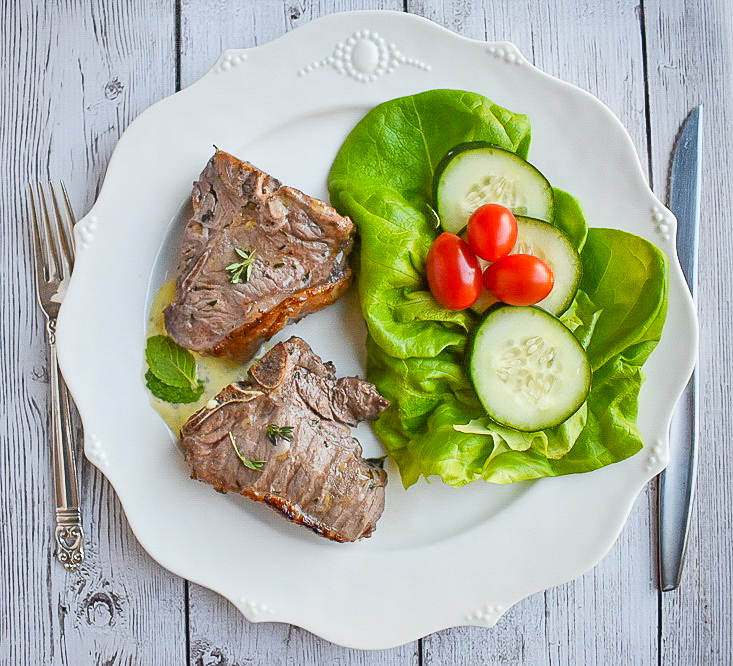 For other great Greek flavors, I have a recipe for low-FODMAP Greek Lamb Gyros and low-FODMAP Chicken Souvlaki Gyros.  Or browse my blog for over 300 more free low-FODMAP recipes!
Be healthy and happy,
Rachel Pauls, MD
---
Low-FODMAP Marinated Greek Lamb Chops with Low-FODMAP Salsa Verde; Gluten-free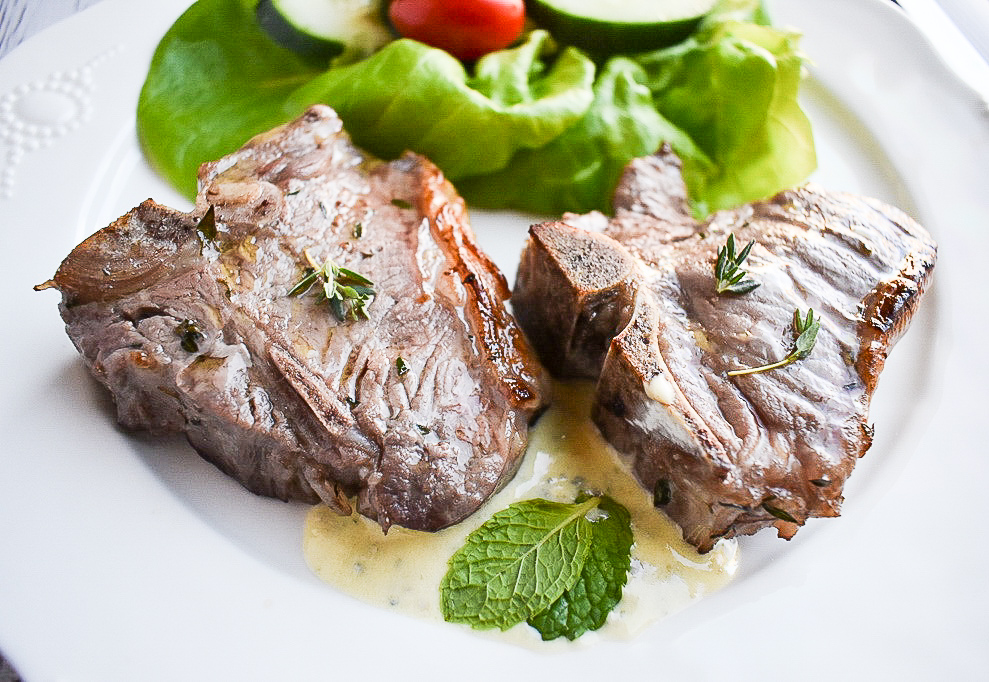 Serves 4
Prep time: 20 min
Marinate time: 30 min
Cook time: 15 minutes
Grill or Broil: 8 minutes on high (4 min each side); this makes medium-rare lamb
Ingredients
For low-FODMAP lamb marinade:
1 & 1/2 lbs lamb tenderloins, cut into 2 inch pieces or 6 lamb chops
1 TB chopped fresh thyme
1/4 cup red wine vinegar
1/3 cup olive oil
1 tsp sea salt
For low-FODMAP greek salsa verde:
1/8 cup fresh lemon juice
1/2 cup olive oil
1/3 cup low-FODMAP lactose-free yogurt or greek yogurt (note: greek yogurt varies in lactose content, check your tolerance)
1/4 tsp sea salt
2 tsp chopped fresh mint
1 tsp chopped fresh oregano
1 tsp chopped fresh parsely
1 tsp capers
Directions
Prepare the low-FODMAP lamb marinade:

Whisk together the thyme, olive oil, red wine vinegar, salt, and pepper in a bowl

Place the lamb in the marinade, and allow to marinate at room temperature for 30 minutes

While the lamb is marinating, prepare the low-FODMAP salsa verde:

Place the lemon juice, olive oil, low-FODMAP yogurt, salt, mint, oregano, parsley, and capers into blender

Blend until smooth, then pour into a serving dish and set aside (refrigerate if not served immediately)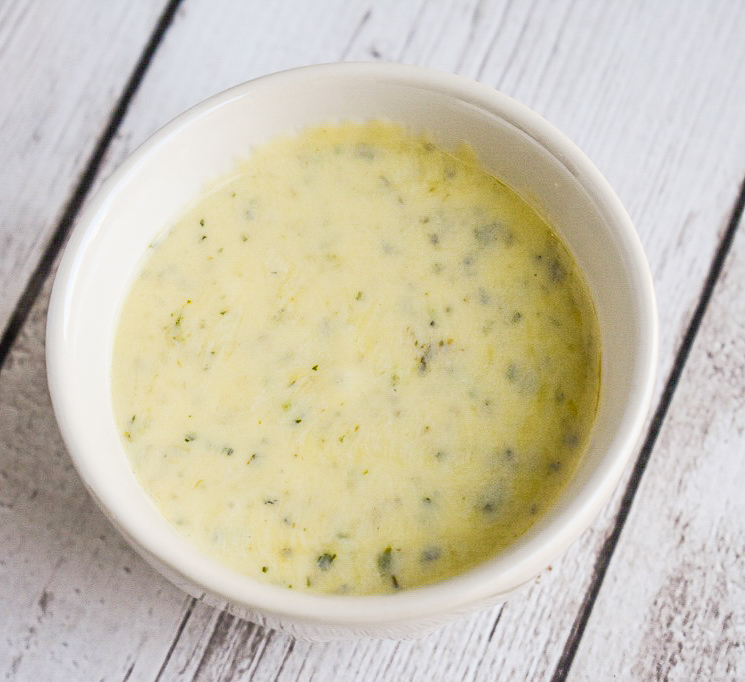 Preheat an outdoor grill for medium heat, or broiler to high

If broiling, lay lamb on a grill rack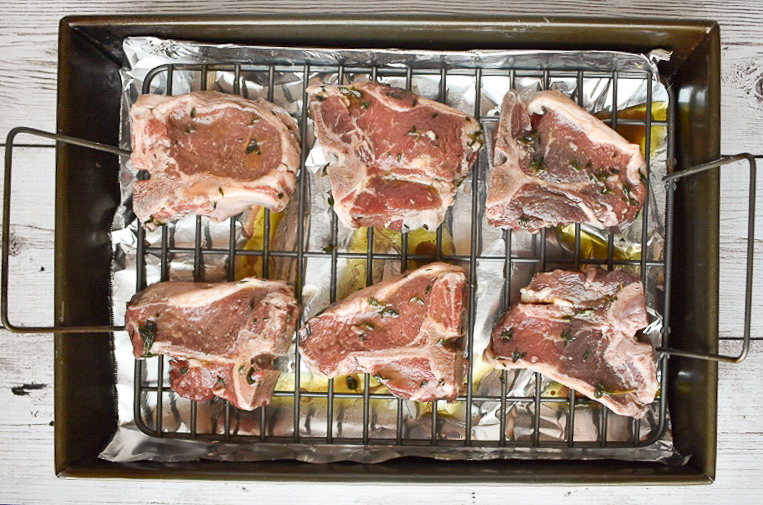 Cooked to perfection!  Tender and delicious low-FODMAP Marinated Lamb 🙂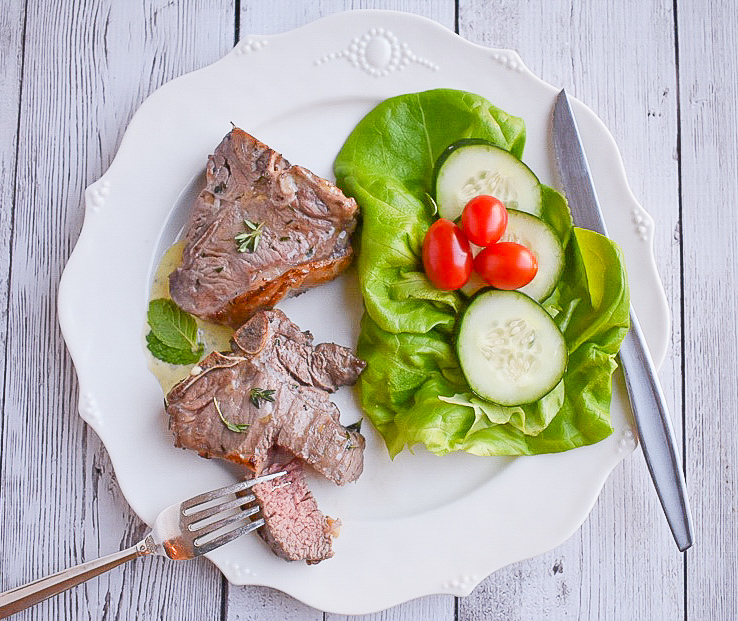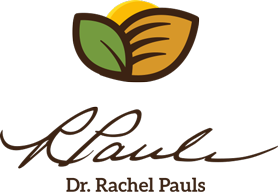 Printer Friendly Version
Comments Rating
( reviews)