Low-FODMAP Maple Egg Bread Recipe: Simply Delicious! Gluten-free, Dairy-free
August 14, 2017
Printer Friendly Version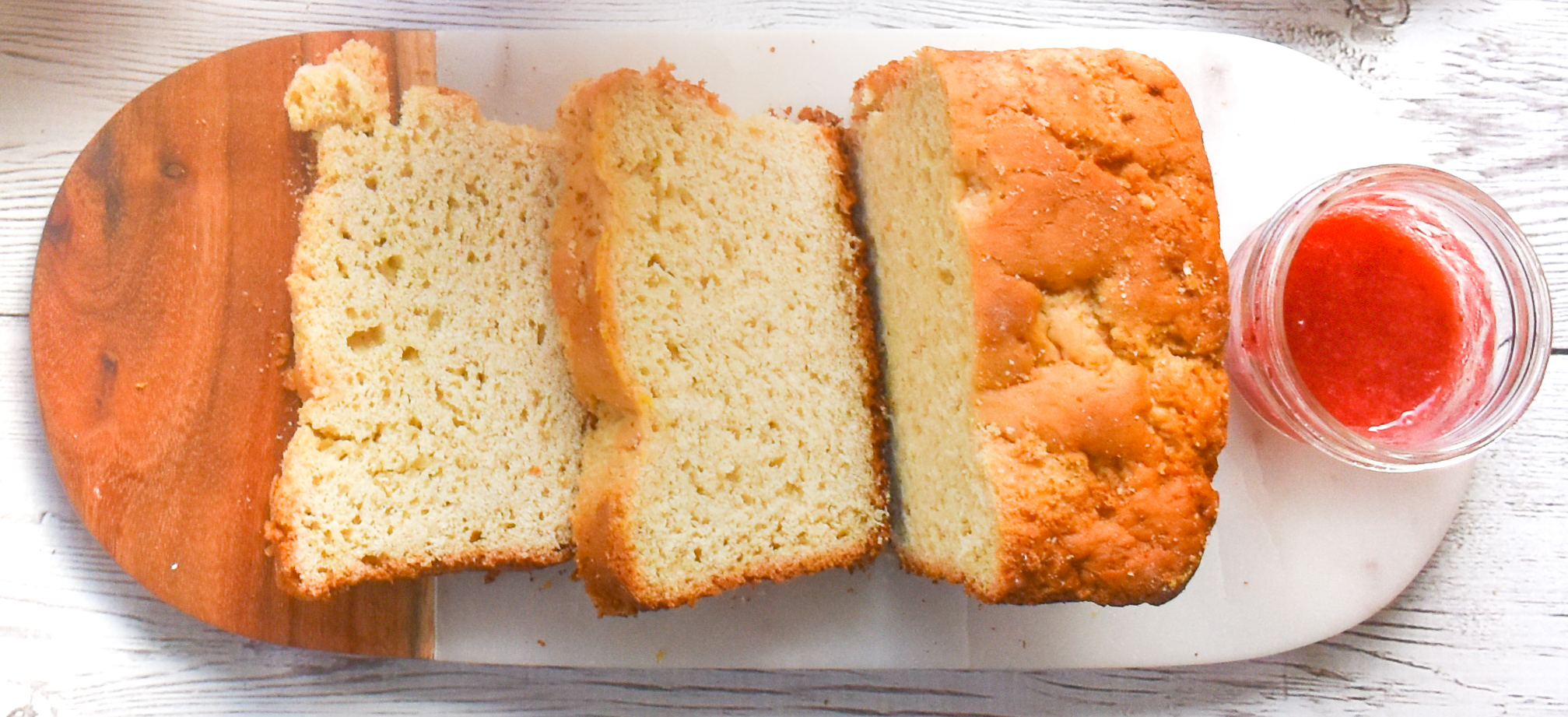 Bread. Its a sensory experience.  Pulling apart a crust from the middle.  Savoring the colors of a bread basket. Crunching on toast. Smelling loaves in the oven.
Lately I have had a serious hankering for fresh baked low-FODMAP bread.
Not just any bread, either. I decided that I needed to make a spongy, springy, chewy, and slightly sweet low-FODMAP bread recipe. Perfect for holiday meals, low-FODMAP french toast, or a fancy low-FODMAP grilled cheese.  This dairy-free, gluten-free, low-FODMAP bread is both simple and delicious!
I consulted some experienced sources and concocted a low-FODMAP egg bread/challah recipe using maple syrup, fresh eggs and a combination of flours. I know it can be a bit more cumbersome to buy more than one flour choice, but I think it is worth it.  With gluten-free baking it really makes a difference to the texture of the final product. Plus with this recipe you don't have to knead the bread, so it is actually quite simple!
Enjoy with my scrumptious low-FODMAP pumpkin butter, low-FODMAP Hazelnut Chocolate Spread, low-FODMAP Strawberry Coulis or low-FODMAP Lemon Curd.
Check out over 300 more low-FODMAP recipes on the blog!
Be healthy and happy,
Rachel Pauls, MD
---
Low-FODMAP Maple Egg Bread/Challah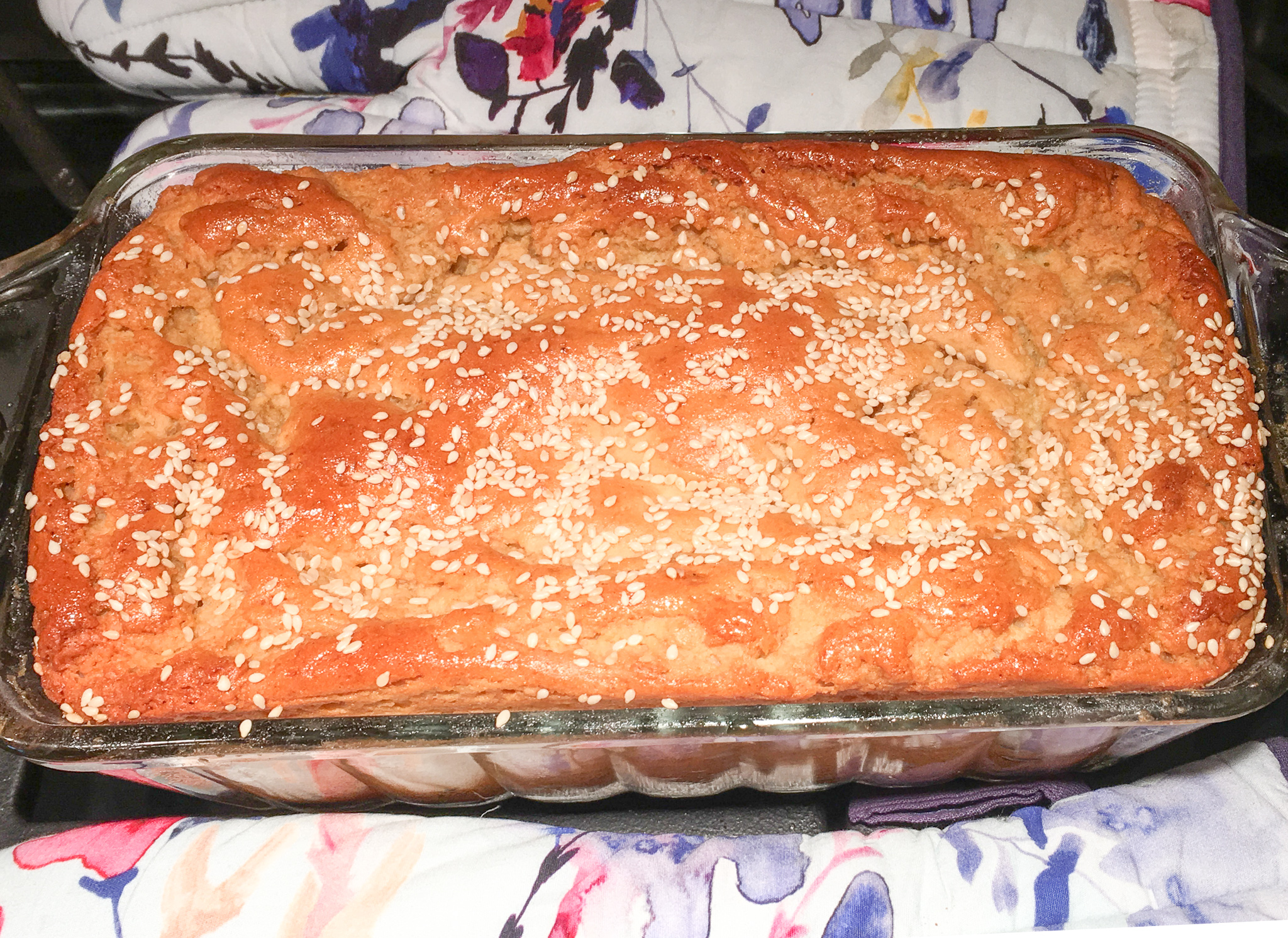 Modified from 'Gluten-free Baking Classics, 2nd ed'. Annalise G. Roberts, 2008.
Bake time: 50 minutes
Temp: 400 degrees F
Prep time: 15 minutes prep, 50 minutes rise, 50 minutes bake (total: 115 min)
Equipment: 9 by 5 inch loaf pan, greased
Although this recipe has not been tested, a reasonable serving should be low-FODMAP based on the ingredients.
Serves 8
Ingredients
3 large eggs, room temperature
3 TB canola oil
Bread mixture:

2/3 cup millet flour
1/3 cup sorghum flour
1/3 cup cornstarch
1/3 cup potato starch
1/3 cup tapioca flour
2 TB sweet rice flour (this is rice flour made from glutinous rice, and is not the same as plain rice flour)

3 TB granulated sugar
1 ½ tsp xanthan gum
½ tsp salt
1 packet /¼ ounce/2 ¼ tsp active dry yeast granules
2/3 cup water, warm to 110 degrees F
4 TB maple syrup (room temperature), divided

3 for mixture
1 TB to brush on top

Vegetable shortening for greasing
Sesame or poppy seed for topping (optional)
Directions
Prepare bread mixture, set aside in bowl when combined
Add other dry ingredients including yeast
Grease loaf pan well with vegetable shortening
In electric mixer using flat paddle add egg, oil, warm water and 3 TB syrup
Combine on low speed
Add dry ingredients slowly (including yeast), scraping down sides and bottom of bowl
Once all dry mixture is added, place mixer on high speed for 3 minutes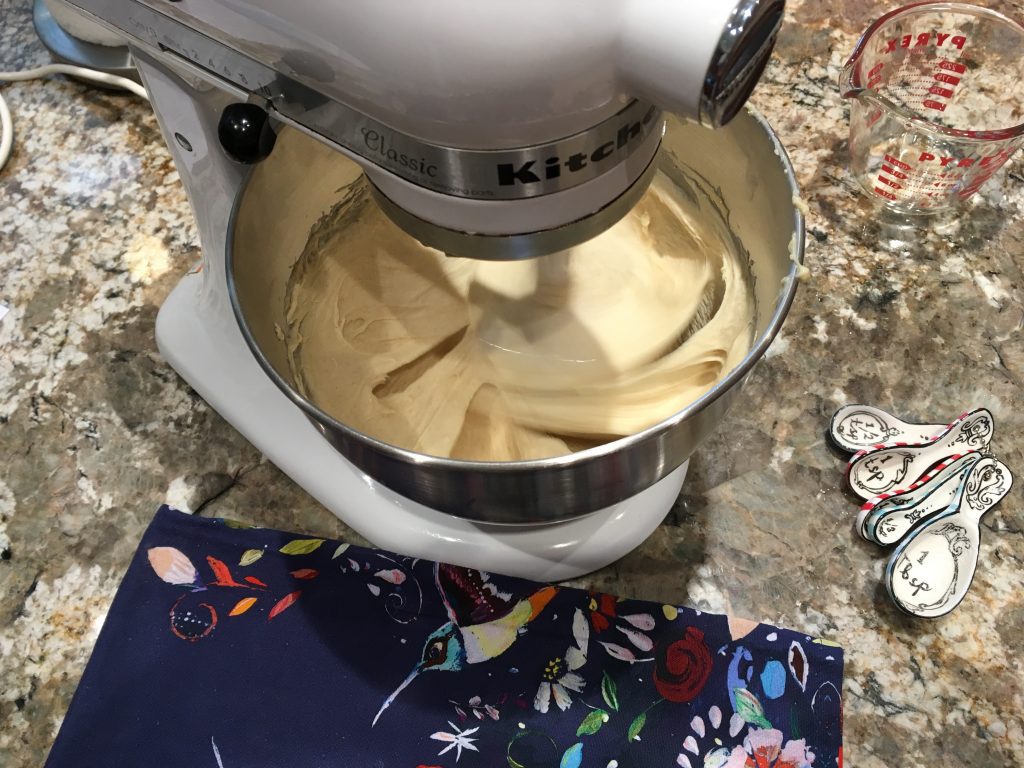 Dough should be elastic and springy
Place dough in loaf pan and make mound higher in middle than sides
Decorate the top with swirls if desired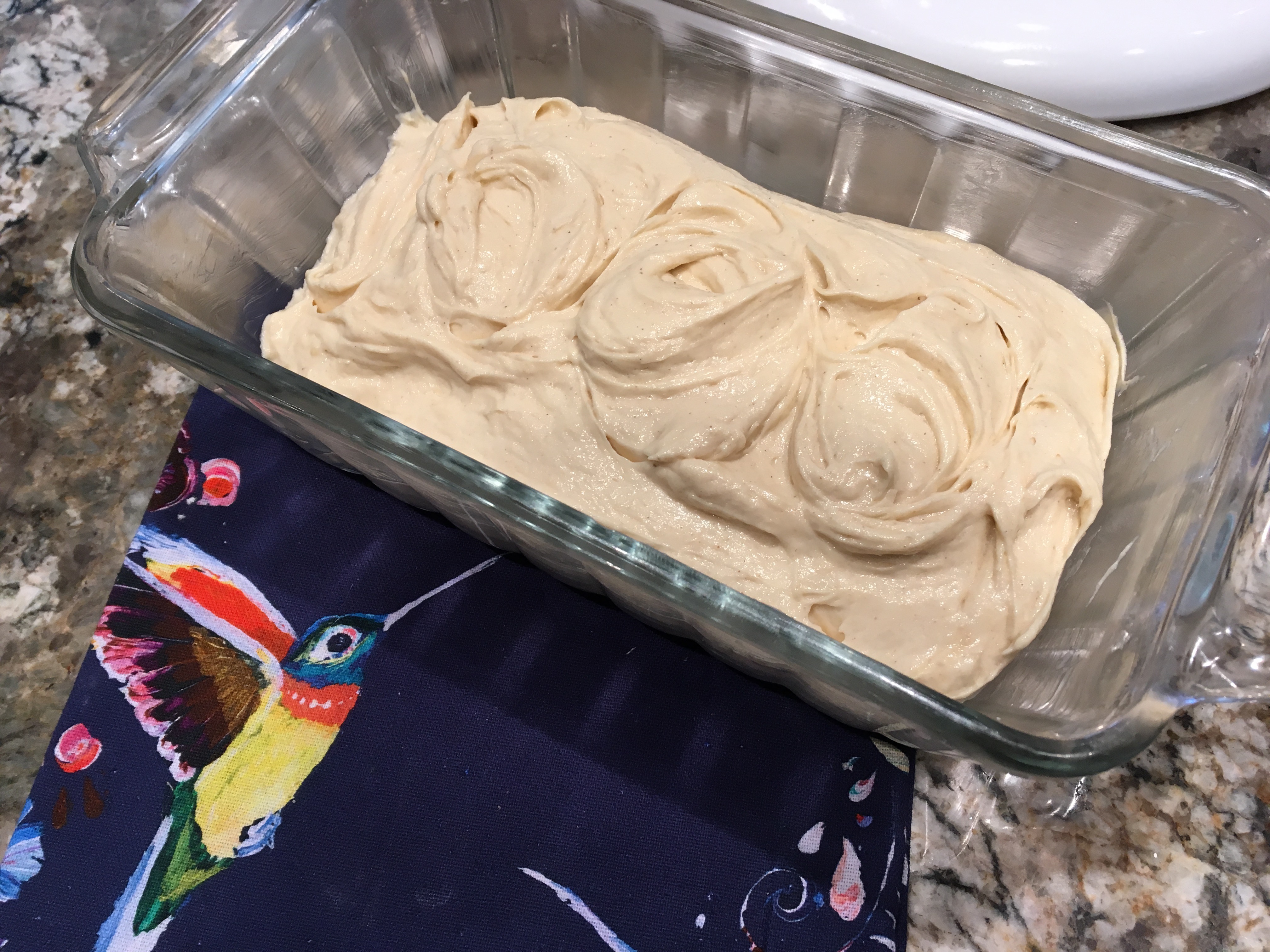 Cover dough with cloth and store in a warm place for 50 minutes
Dough should rise to 1 inch or less from top of pan
Preheat oven to 400 F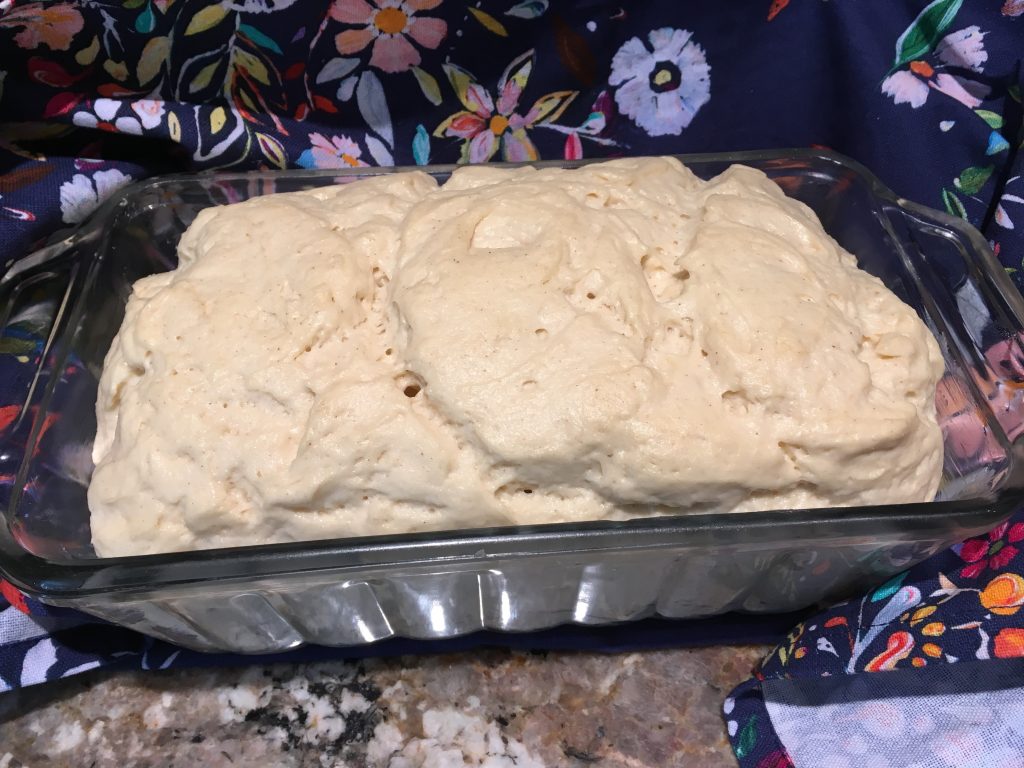 When dough has risen the desired amount (over rising will cause the bread to have poor texture), brush with maple syrup and sprinkle with seeds (optional)
Place rack in center of oven and bake for 10 minutes
Top should be lightly golden
Remove and cover with foil and bake additional 40 minutes
Once completed baking, loosen the edges gently with a knife and invert to cool on rack
Enjoy with low-FODMAP pumpkin butter or low-FODMAP Strawberry Coulis
Try it in a low-FODMAP Cajun Tuna Melt!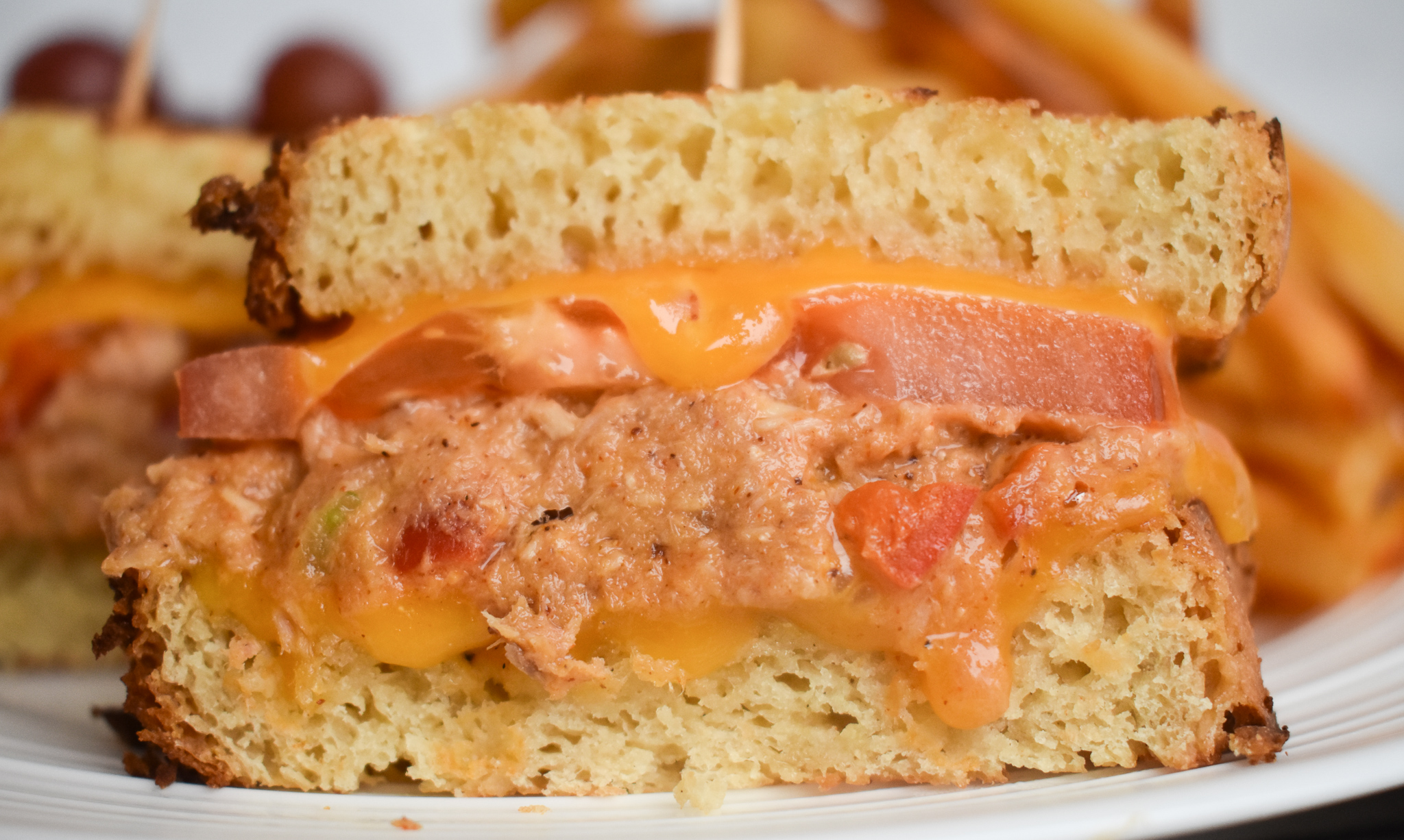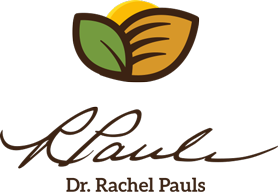 Printer Friendly Version
Comments Rating
( review)