Low-FODMAP Lemon Pots de Crème Recipe with low-FODMAP Coconut Crumble Topping; Gluten-free, Dairy-free
November 9, 2019
Printer Friendly Version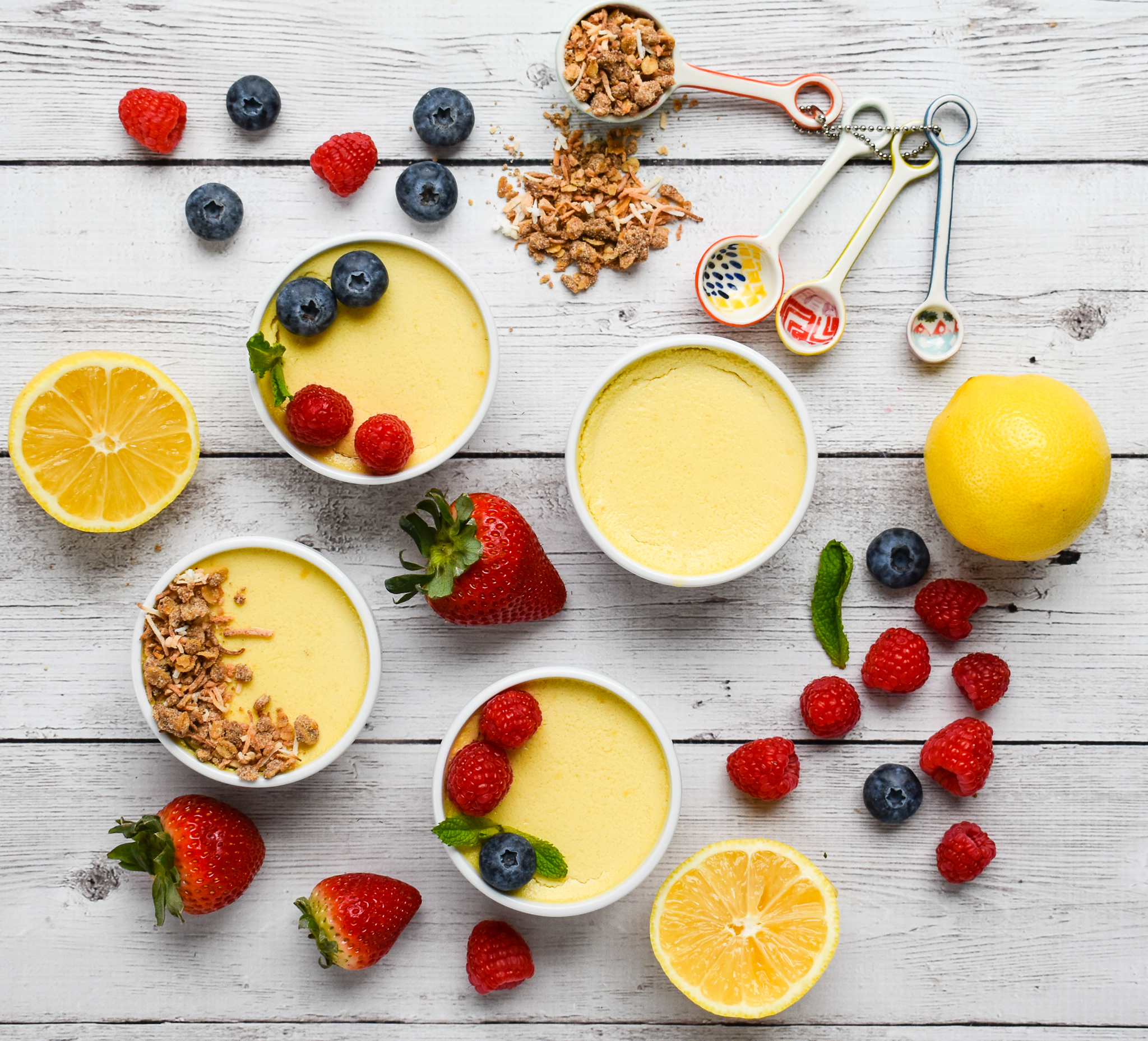 This is an amazing, simple and versatile recipe for low-FODMAP Lemon Pots de Crème.
Can you tell I'm a huge fan of anything lemon?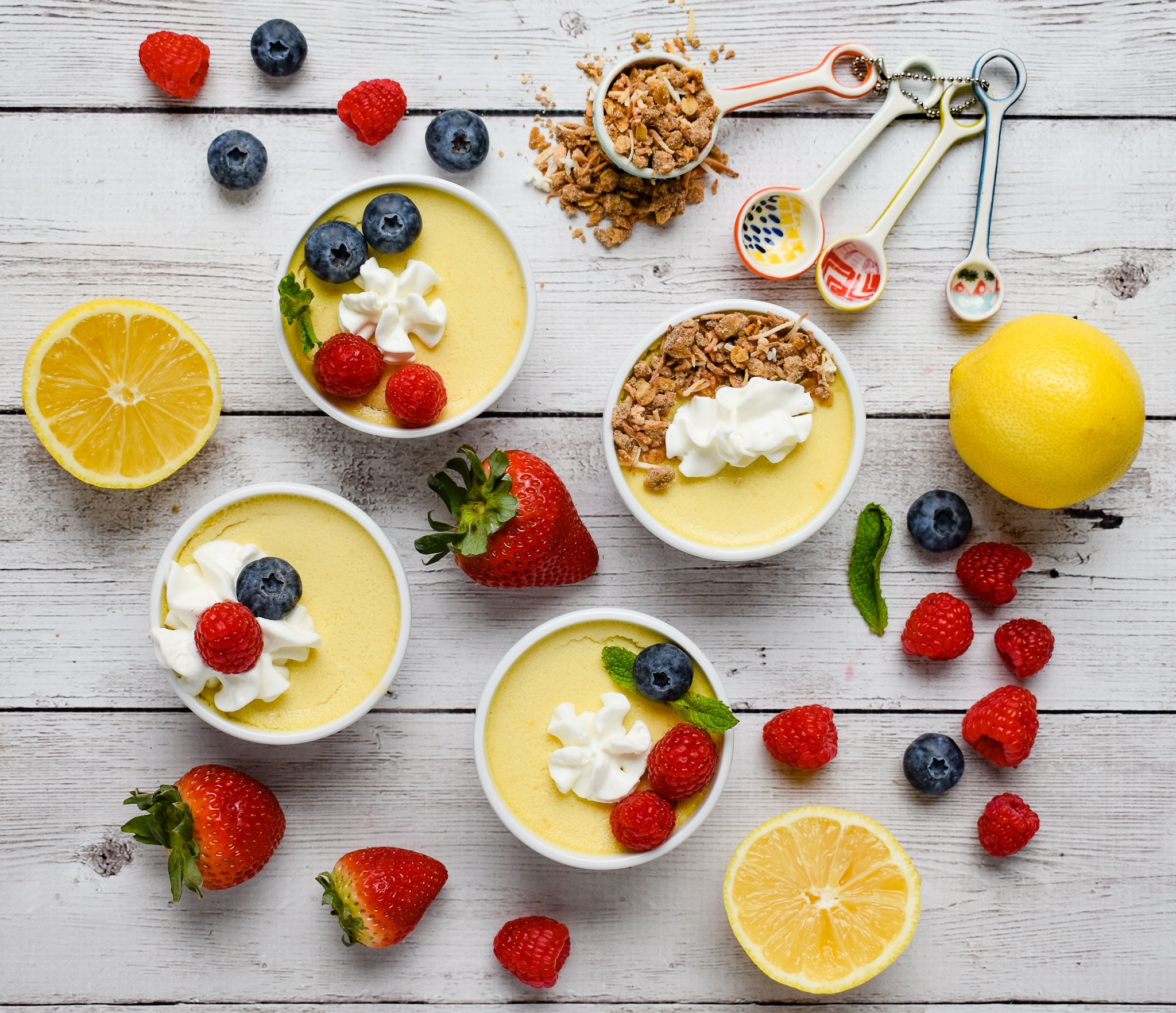 These Pots De Crème are a gourmet treat that can be prepped in 15 minutes and taste as good as lemon pie…with much less fuss!
You can also substitute all lime juices or try a 2:1 lemon/lime combination (tastes like key lime) to make these low-FODMAP Pots De Crème.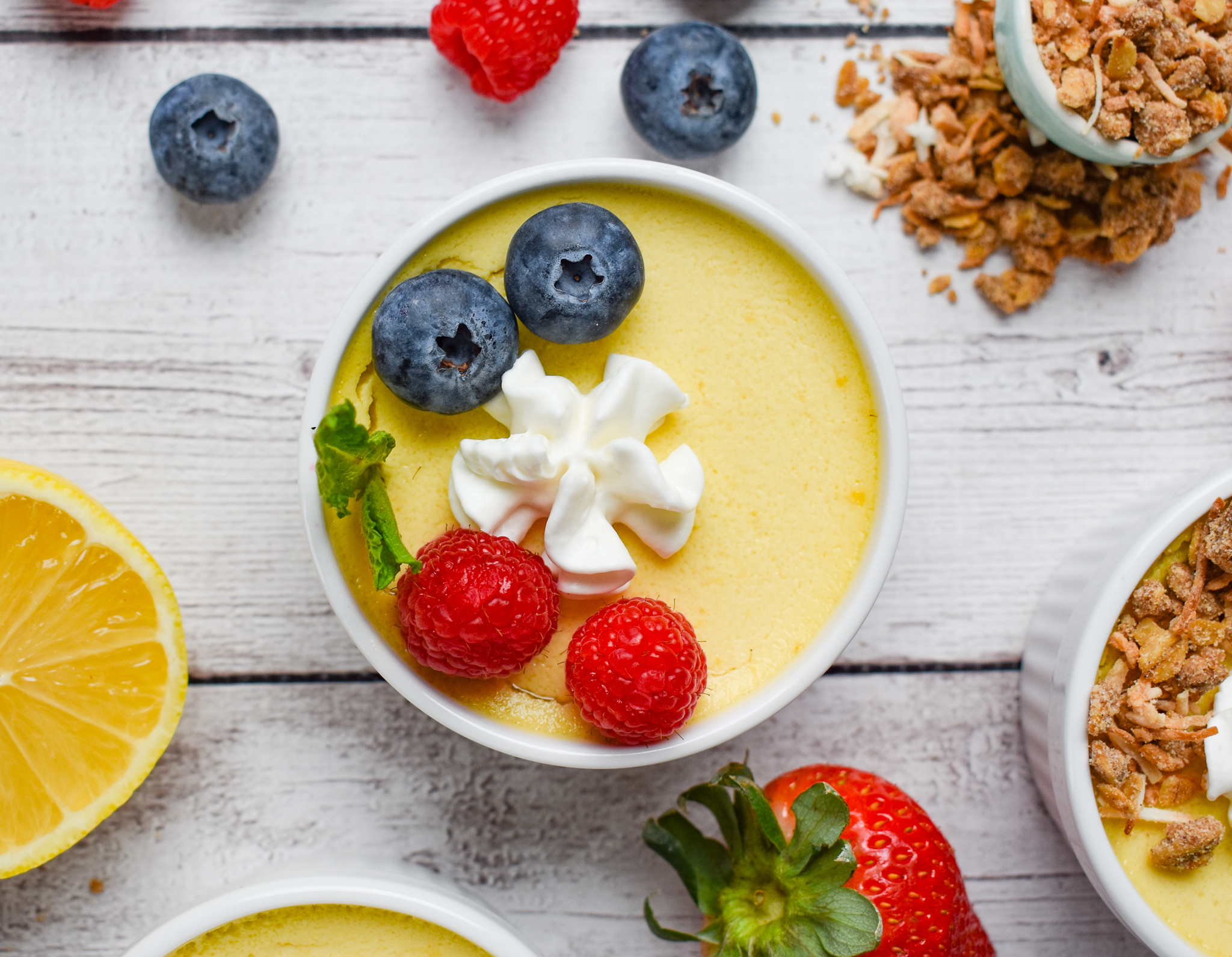 Any of the ways, this low-FODMAP dessert is creamy and indulgent.  Adding the low-FODMAP Crumbilicious topping gives it a crunchy and sweet texture reminiscent of a delicious low-FODMAP Upside Down Pie.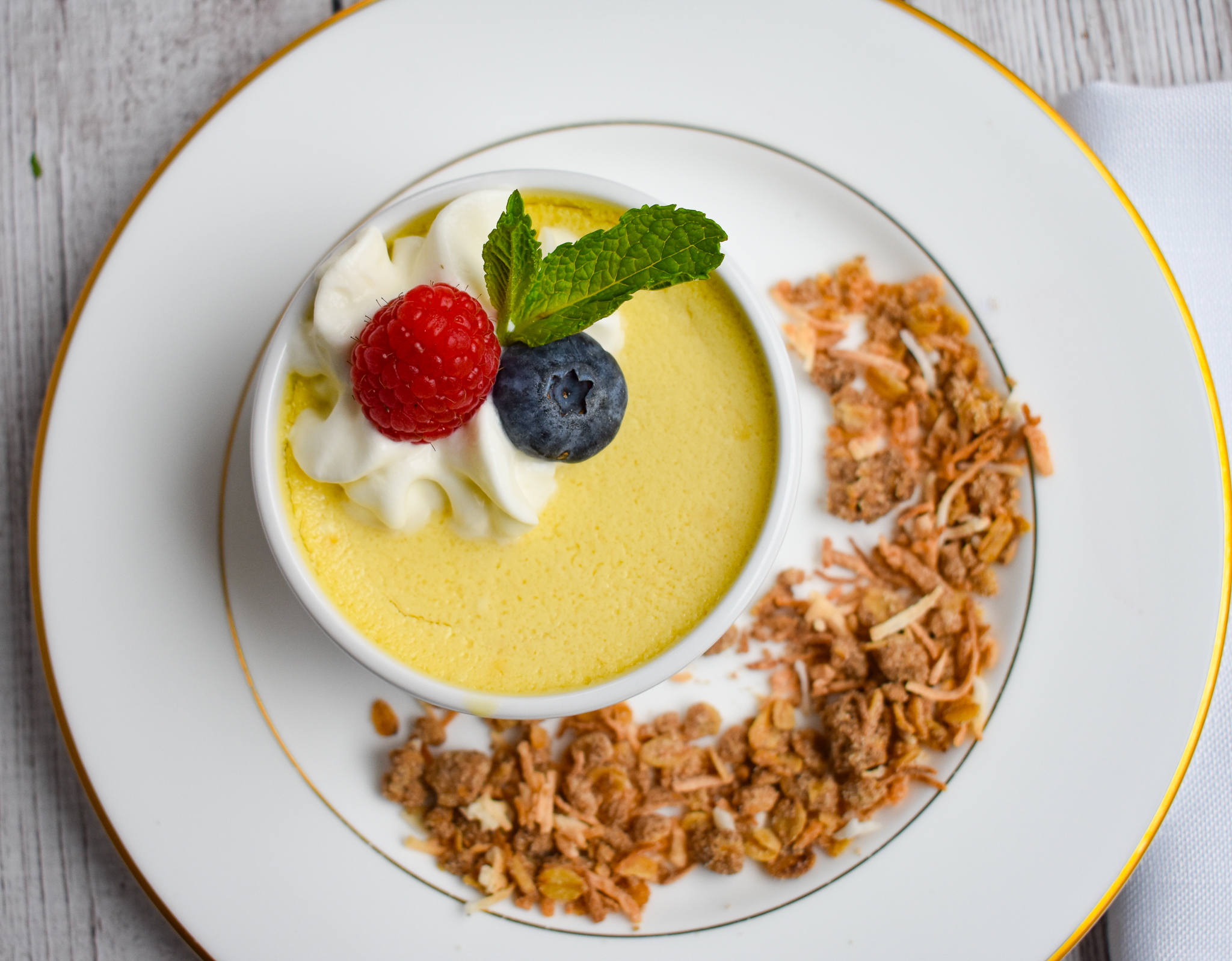 I bet you can't wait to whip up these low-FODMAP Lemon Pot De Crèmes.
You may also love my:
Or check out over 300 more low-FODMAP recipes on the blog!  IBS-friendly
Be healthy and happy,
Rachel Pauls, MD
---
Low-FODMAP Lemon Pots de Crème Recipe with low-FODMAP Coconut Crumble Topping; Gluten-free, Dairy-free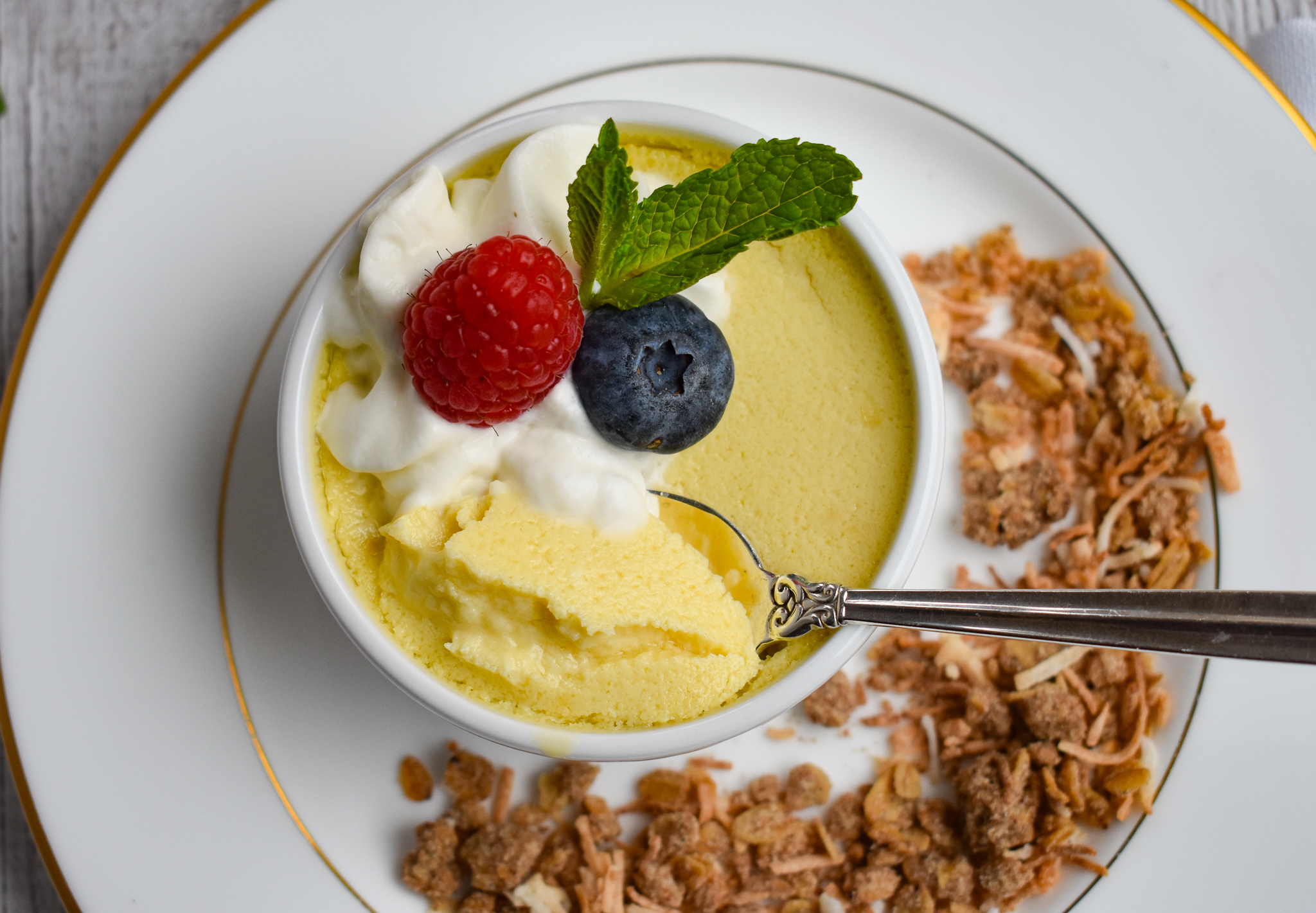 Although this recipe has not been tested, a single serving should be low-FODMAP based on the ingredients
Serves 4
Prep time: 15 min
Bake time: 60-70 min
Chill time: 6 hours or overnight
Total time: 85 min plus overnight
Bake 325 F
Equipment: 4 ramekins, medium saucepan and medium mixing bowl, baking pan to sit ramekins in water bath
Ingredients
6 large egg yolks, room temperature
2 lemons, zested
¼ cup plus 2 tbsp freshly squeezed lemon juice
½ cup sugar; divided into 1/4 and 1/4
1 cup low-FODMAP milk (such as lactose free or almond milk for dairy-free)
¾ cup canned coconut cream (creamy layer at top of canned coconut milk)

Note: This is NOT the same as 'Cream of Coconut".  Canned coconut cream is unsweetened, and can be purchased as the cream, or if you buy full fat coconut milk and chill it, you can skim the creamy layer from the top of the can and use that in recipes.  See my low-FODMAP Coconut Whipped Cream Recipe for details!

A pinch of salt
6 tablespoons toasted sweetened coconut

Note: if you are toasting this yourself, it toasts faster than unsweetened coconut.  May only take 5 minutes or less in the oven at 350 F

Low-FODMAP Vanilla Bean Coconut whipped cream or regular whipped cream (for non-dairy free) and fresh low-FODMAP berries for garnish (such as blueberries or raspberries)
Directions
Place four (4 oz.) ramekins in a large baking pan
Heat oven to 325°F
Place the egg yolks in a bowl and whisk well. Add 1/4 cup sugar and whisk again.
Very slowly add lemon zest, and lemon juice whisking constantly to temper eggs
Combine the low-FODMAP milk, coconut cream, salt, and remaining sugar in a small saucepan and bring to a simmer
Slowly and gradually whisk the warm coconut cream mixture into the egg yolk mixture, about 1/4 cup at a time to temper eggs
Once completely combined, divide among the ramekins
Set the baking pan on oven rack with the ramekins inside
Pour boiling water into the baking pan until it reaches halfway up the sides of the ramekins and cover the pan with foil (covering the ramekins as well)
Bake the low-FODMAP pots de crème until they are set around the edges but still jiggle a bit in the center, about 60 to 70 minutes

I found my baking time to be much longer than a standard recipe that utilizes cream or sweetened condensed milk.  This was also something I found when I created my low-FODMAP Key Lime Pie.  I don't know the chemistry behind the reason, but it does take a lot longer for this combination of dairy-free ingredients to set up 🙂

Remove the pan from the oven and let cool to room temperature, then transfer the ramekins to the fridge to chill for at least 6 hours, and preferably overnight
In a mixing bowl, combine the low-FODMAP Crumbilicious topping and the toasted sweetened coconut
To serve, plate with 1/4 of low-FODMAP crumbilicious/coconut topping on the side for spooning, and garnish with low-FODMAP vanilla bean coconut whipped cream, or regular whipped cream and berries 🙂
So creamy and tastes just like the inside of a low-FODMAP lemon pie!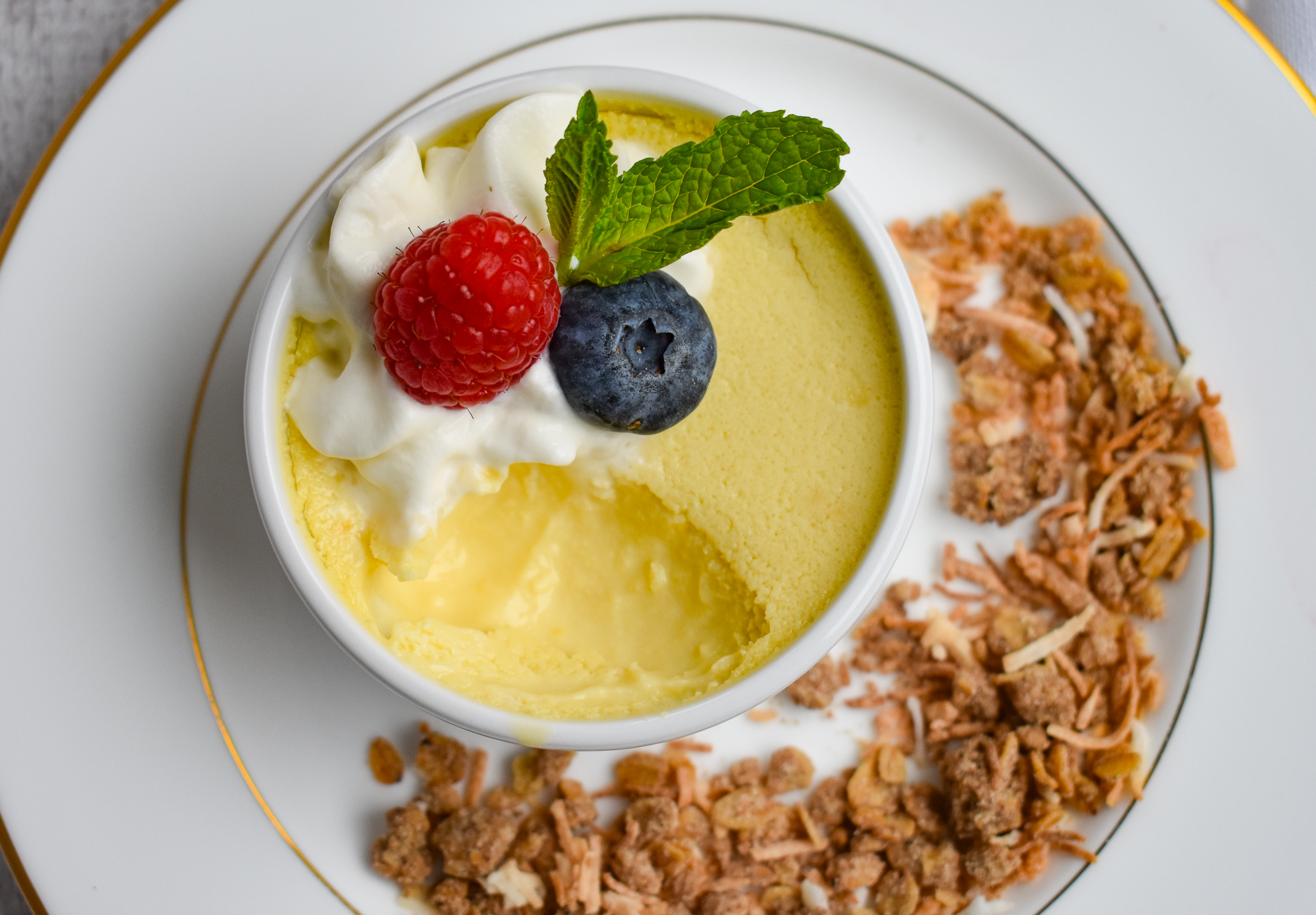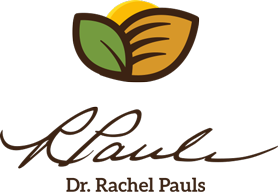 Printer Friendly Version
Comments Rating
( reviews)