Low-FODMAP Lemon Poppyseed Raspberry Baked Oatmeal; Gluten-free, Dairy-free
April 20, 2023
Printer Friendly Version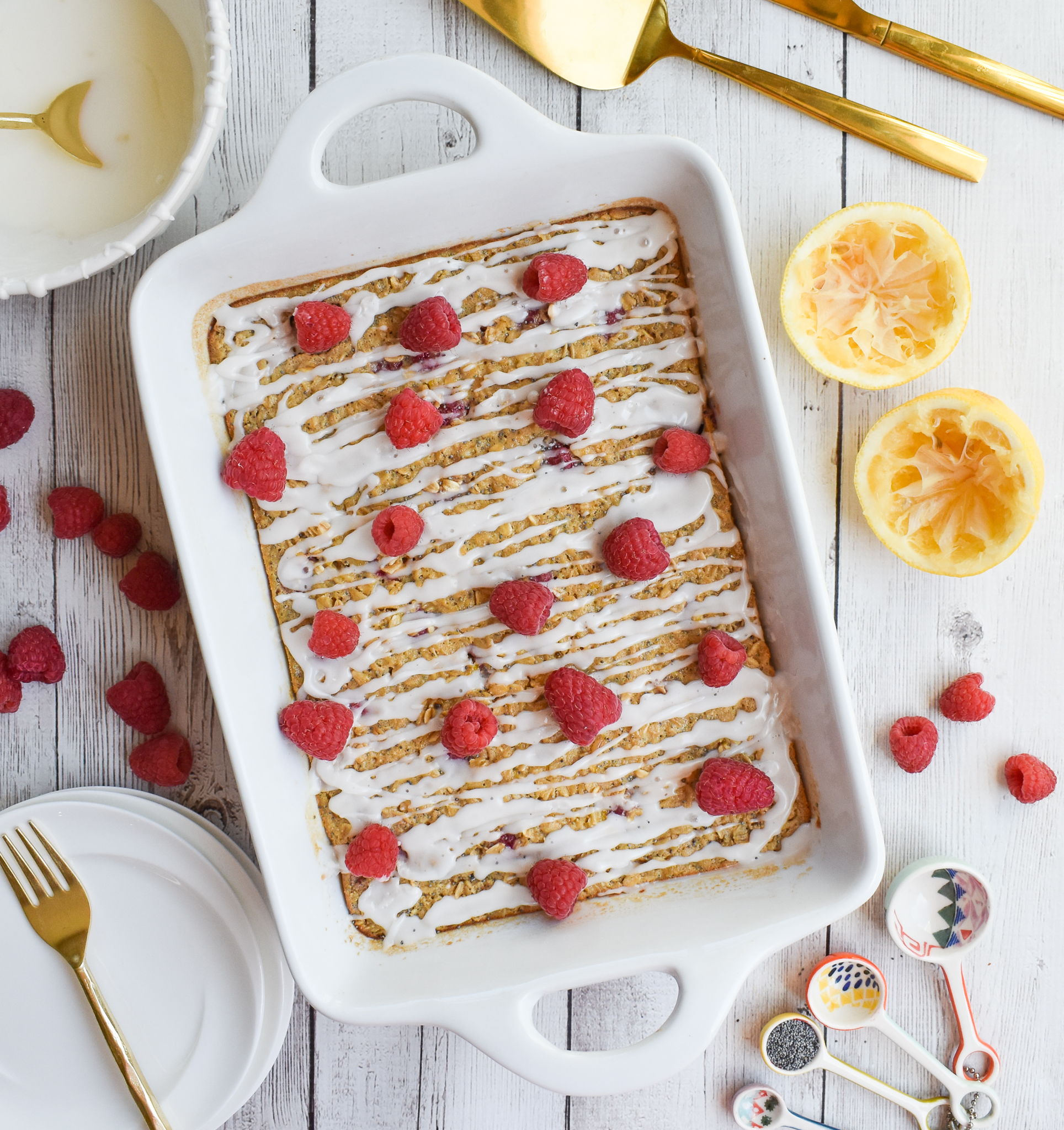 Sweet, tart, and fresh, low-FODMAP Lemon Poppyseed Raspberry Baked Oatmeal is like a burst of morning sunshine. A delicious, healthy, and filling way to begin your day.
My low-FODMAP recipe for Lemon Poppyseed Raspberry Baked Oatmeal preps using only ONE BOWL, without any equipment, so your clean-up is a snap.
I have loved baked oatmeal since I created my low-FODMAP Peanut Butter and Banana Baked Oatmeal Bars (a favorite among my readers).  This oatmeal tastes like a lemon poppyseed oat muffin with a burst of flavor from raspberries.  Don't forget the lemon glaze, it makes the bars even better!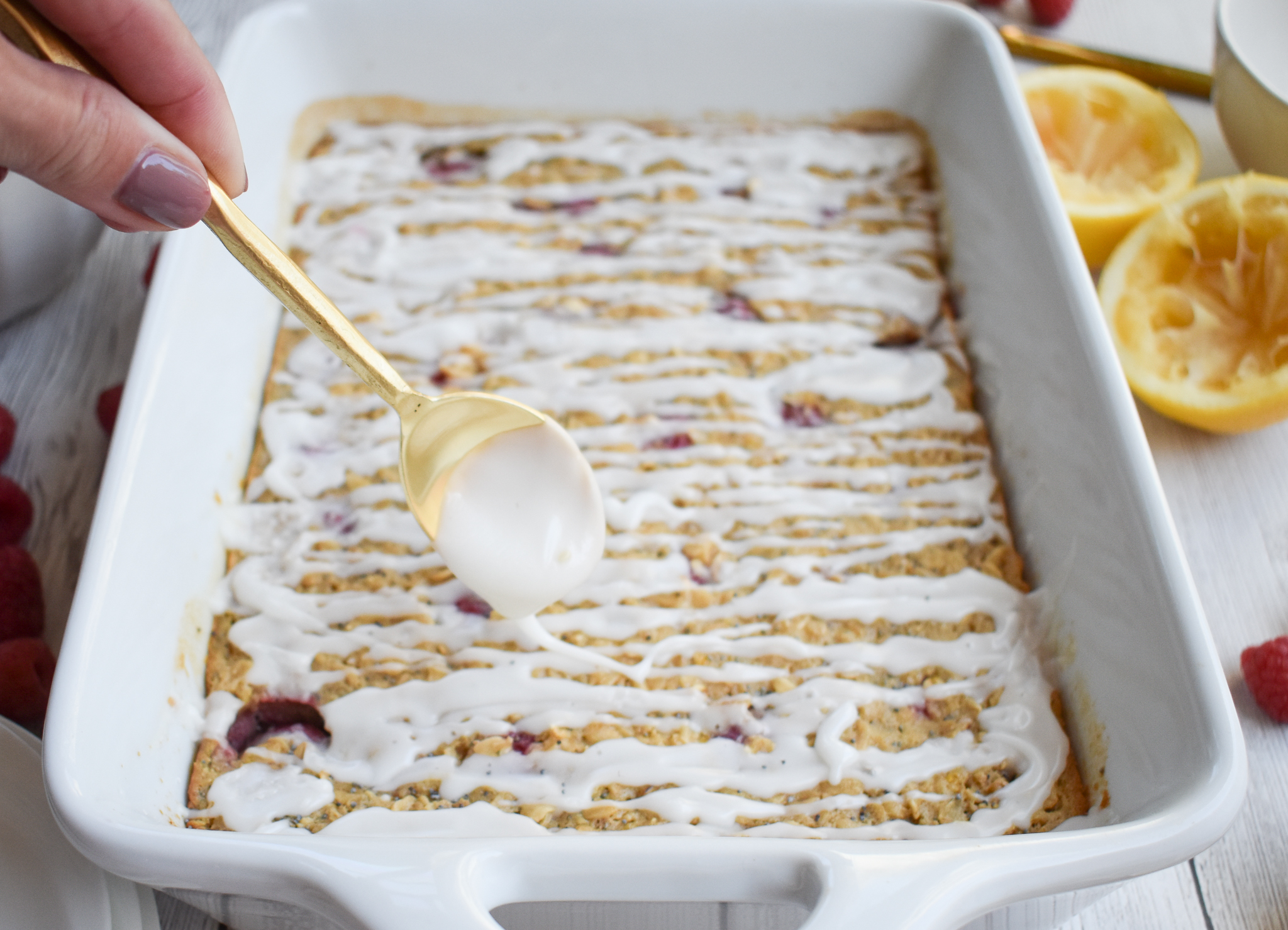 Low-FODMAP Lemon Poppyseed Raspberry Baked Oatmeal works as a breakfast on the go, a midday snack following a workout, or a dessert treat.  If you prefer the flavor of blueberries, then those would be delicious instead of the raspberries.  Or sub in some white chocolate chips for a bit of a sweeter taste.  So many options 🙂 🙂
For other low-FODMAP Lemon Recipes– I have a whole blog listing!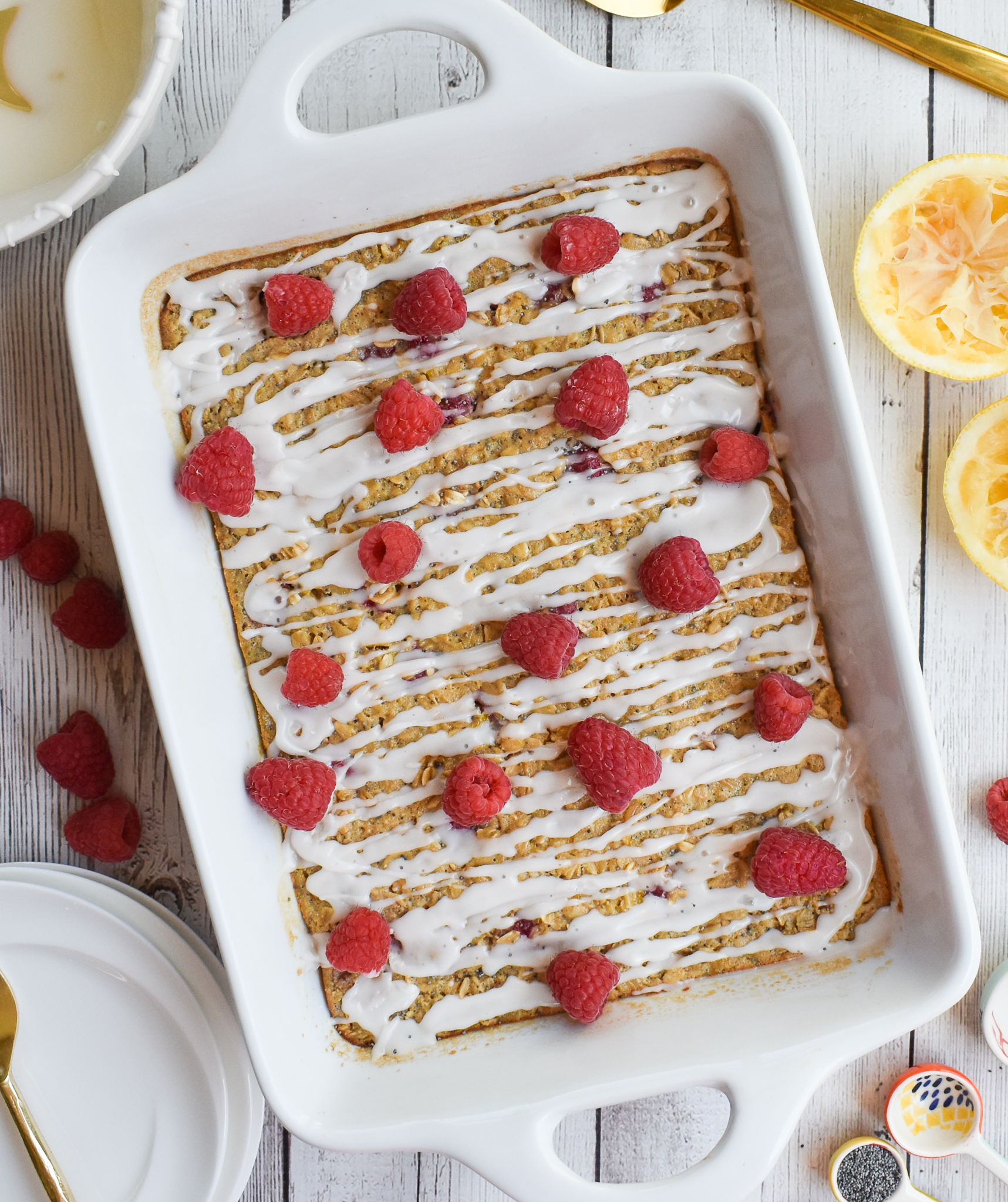 You may also love:
Or over 500 more low-FODMAP recipes on the blog.  IBS-friendly and gut-friendly.
Be healthy and happy,
Rachel Pauls, MD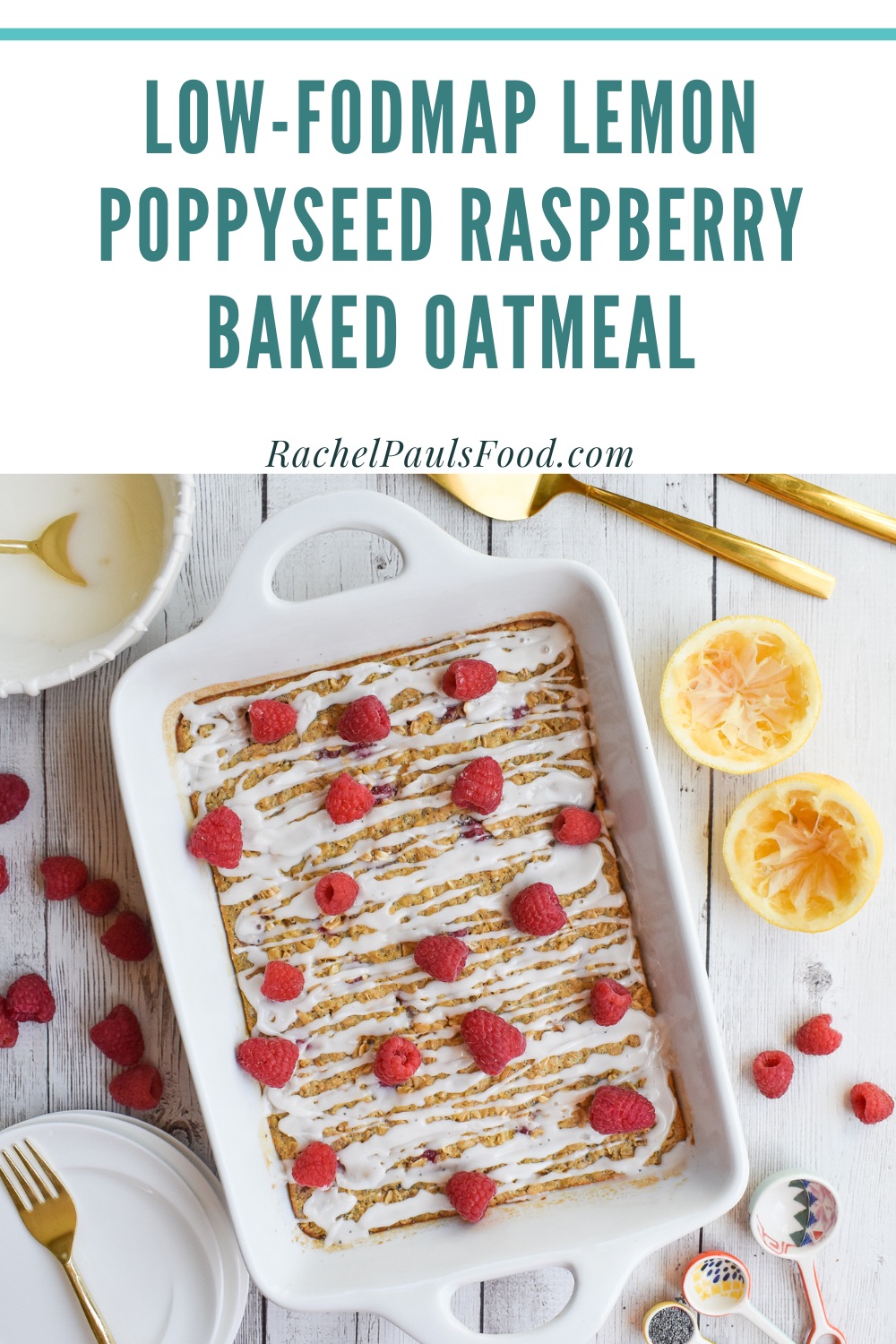 Although this recipe has not been lab-tested, a single serving should be low-FODMAP based on the ingredients (*using available FODMAP data at time of posting)
Serve: 6-8
Prep time: 15 minutes
Bake time: 40 minutes
Total time: 55 minutes
Bake: 350F
Equipment: 11 by 7 inch pan
Ingredients
Baking spray
2 large eggs, room temperature
1/4 to 1/2 cup pure maple syrup, depending on your desired level of sweetness
Zest from 1 lemon, about 1.5 tablespoons
1/4 cup, plus 3 tablespoons fresh lemon juice (if making the glaze); divided

About 2 medium lemons
You will use 2 lemons for this recipe

2 tablespoons melted butter, avocado oil, or melted coconut oil
1 & 1/2 cups low-FODMAP milk (2%, or full-fat lactose-free, or almond milk, unsweetened, for dairy free)
1 teaspoon pure vanilla extract
2 and 1/4 cups old-fashioned (traditional) rolled oats, gluten-free

1/2 cup is one low-FODMAP serving

1 tablespoon poppyseeds

2 tablespoons is one low-FODMAP serving
You can also use chia seeds if you like

1 teaspoon baking powder
1/4 teaspoon salt
1 cup (123g) fresh, or fresh-frozen raspberries, plus for garnish

60g is one low-FODMAP serving
Frozen raspberries are a bit easier to mix in without them smashing; I used frozen ones

2 cups confectioner's sugar, if making the glaze

You will have a lot of glaze, enough to spread over top of the oatmeal.  If you prefer a drizzle instead, reduce to 1 cup confectioner's sugar and 1-2 tbsp lemon juice
Directions
Preheat the oven to 350 degrees F, and grease your pan with baking spray
In a large bowl, whisk together eggs, maple syrup, melted butter or oil, and LF milk until well combined
Add 1/4 cup lemon juice, and zest, followed by vanilla extract
Slowly add your rolled oats, baking powder and salt
Then mix in the poppyseeds
Next, fold in the raspberries gently
Pour this mixture into your prepared pan
Bake for 35-45 minutes, or until set in the middle and golden on the edges

Ovens vary, yours may need more or less time

Remove from the oven and allow to cool in the pan on a wire rack
Prep your glaze by mixing remaining 3 tablespoons of lemon juice with the confectioner's sugar
Drizzle or spread glaze over warm bars, garnish with additional poppyseeds and fresh raspberries, if desired
Best served warm, but you can also refrigerate and enjoy the oatmeal cold, or rewarmed in the microwave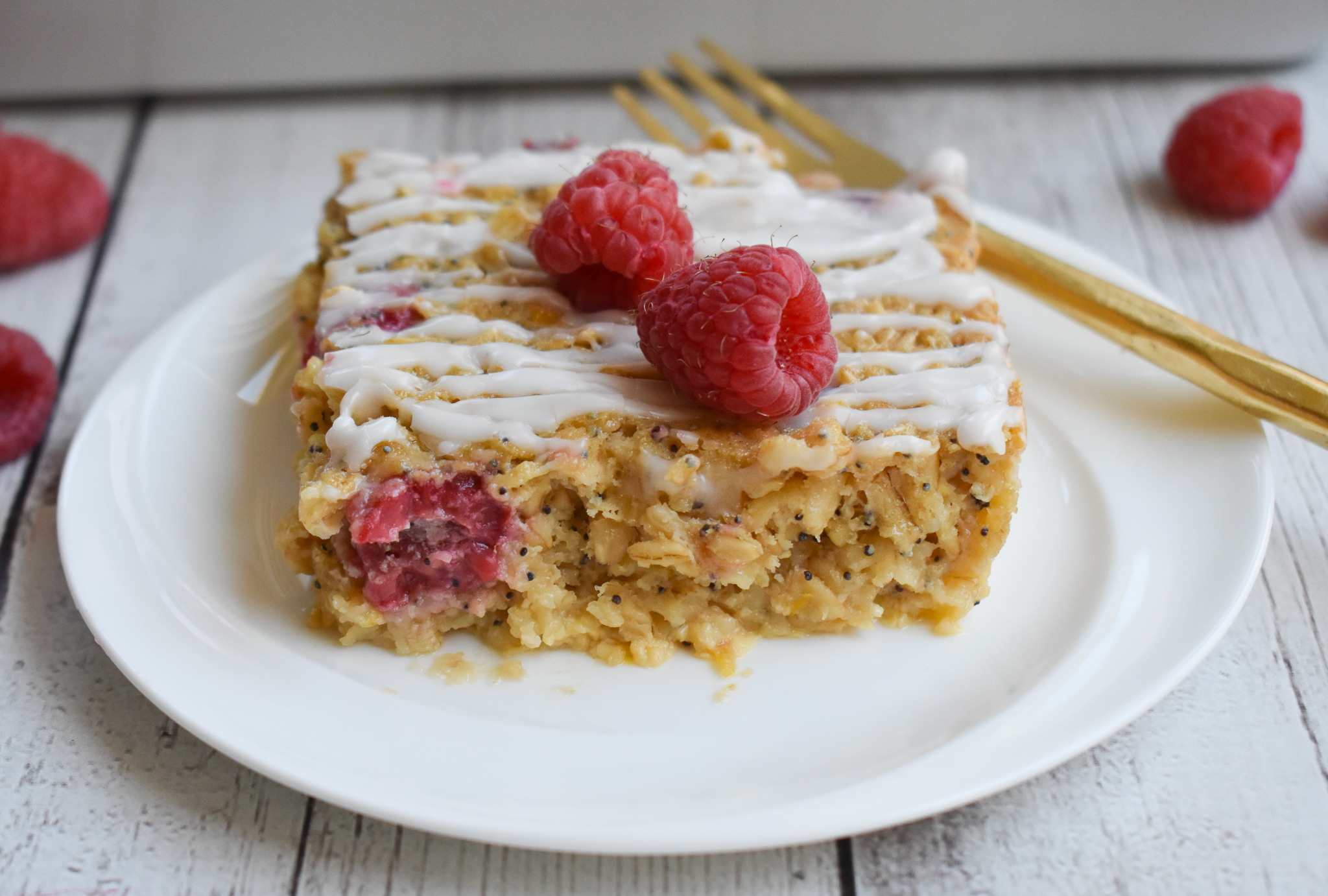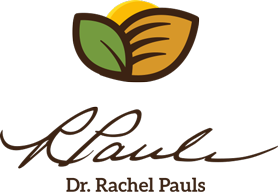 Printer Friendly Version
Comments Rating
( review)