Beautiful Low-FODMAP Lemon Poppyseed Layer Cake with Low-FODMAP Lemon Curd; Gluten-free, Dairy-free
October 1, 2017
Printer Friendly Version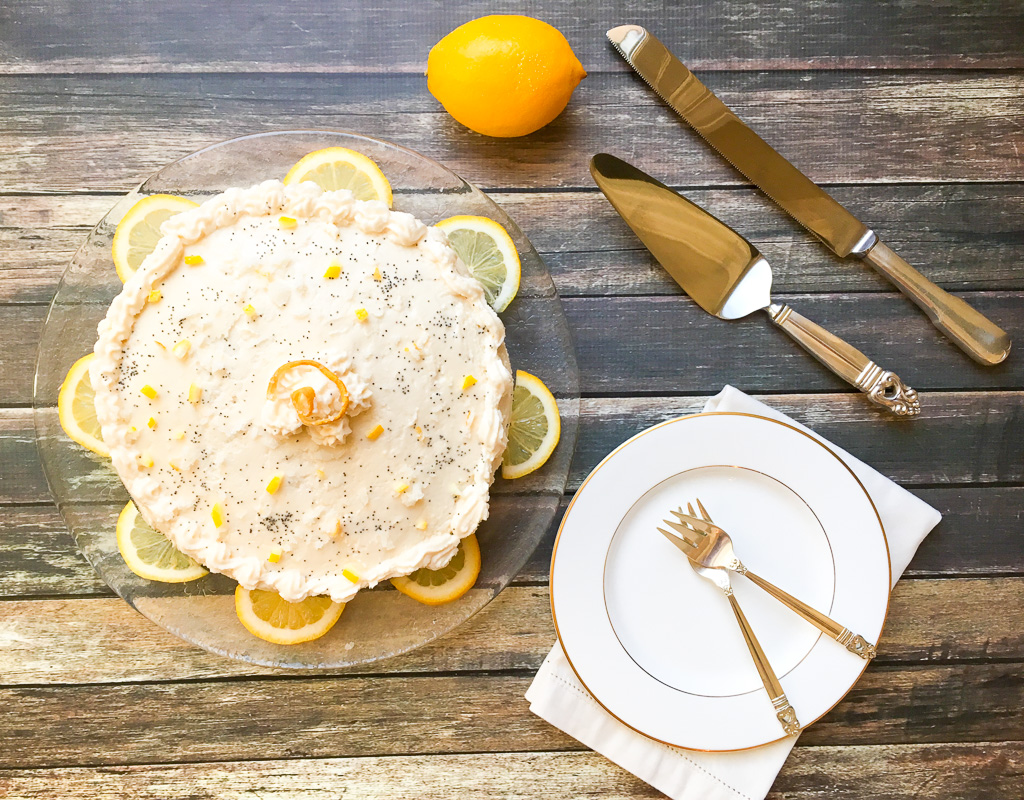 This is a light, beautiful, tart and sweet, low-FODMAP lemon poppyseed layer cake with low-FODMAP lemon curd that is certain to delight your eyes and tummy. The low-FODMAP recipe is also gluten-free and dairy-free. Serve this at your next Sunday brunch and watch everyone swoon.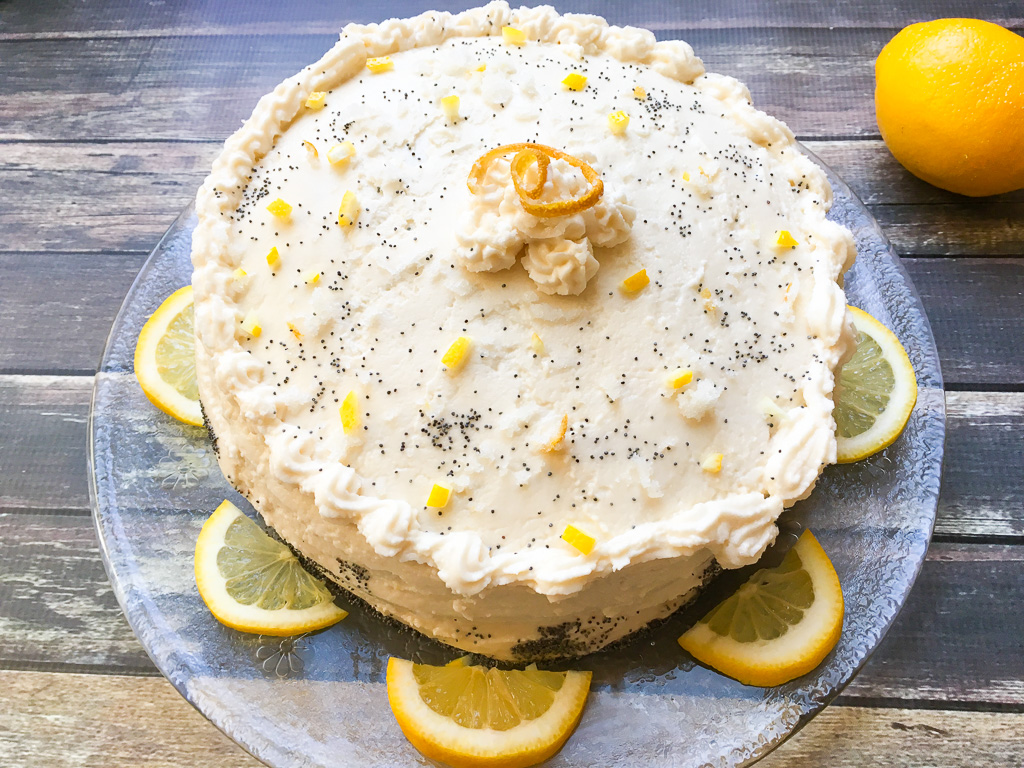 You may also love my low-FODMAP Key Lime Pie and low-FODMAP Lemon Loaf.  Or check out over 300 more low-FODMAP recipes on the blog.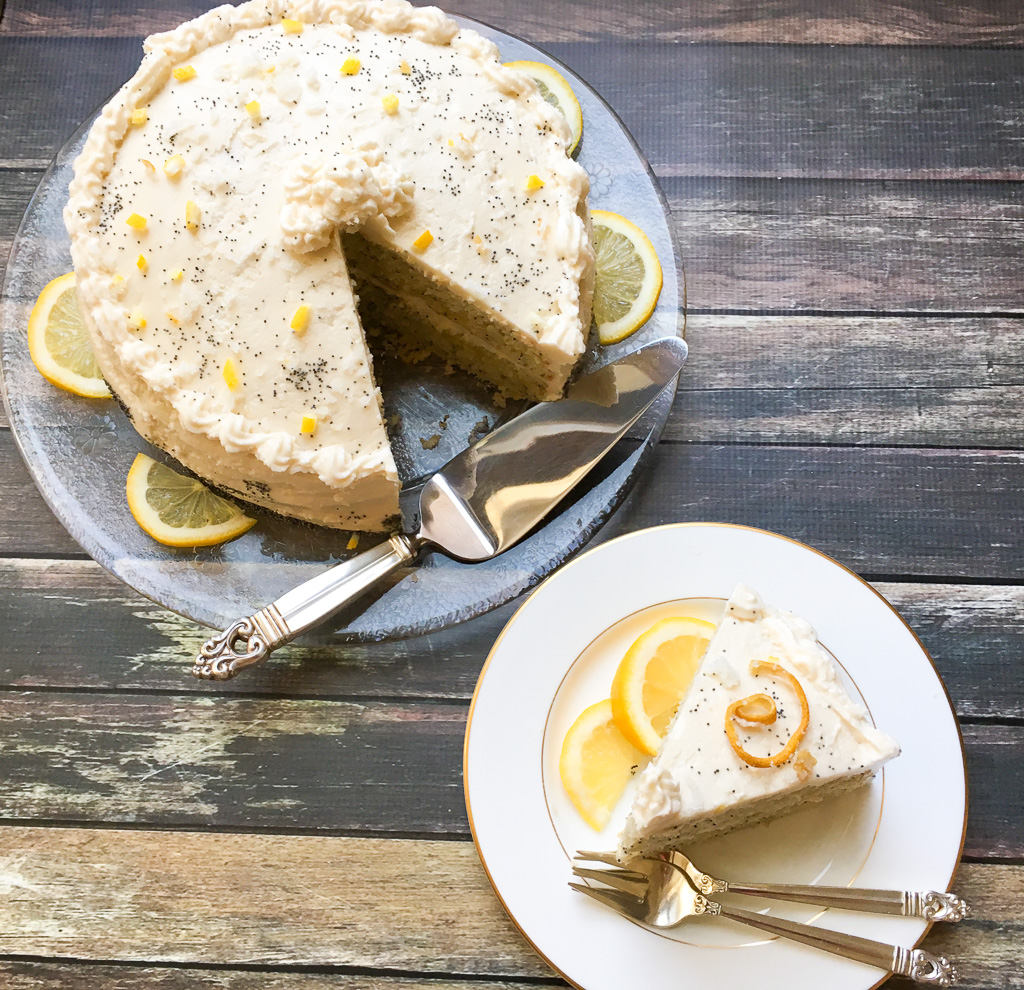 Be healthy and happy,
Rachel Pauls, MD
---
Beautiful low FODMAP Lemon Poppyseed Layer Cake with low-FODMAP Lemon Curd and low-FODMAP Vanilla Frosting; dairy free and gluten free
Although this recipe has not been tested, a single serving should be low FODMAP based on the ingredients
Prep time: 30 minutes (Plus 1-2 hours for chilling layers)
Bake time 35 min
Assembly time: 20 min
Bake 350 F
Uses 2 x 9 inch layer pans
Serves: 24
Ingredients
For low-FODMAP Lemon Poppyseed Cake:
2 cups sugar
4 large eggs
2 & 1/2 cups Authentic Foods GF Classical blend (check out my low-FODMAP bake off blog to see why I love this flour); can also substitute your brand of all-purpose, gluten-free low-FODMAP flour
½ tsp salt
1 TB baking powder
1 tsp xanthan gum (if not added to your low-FODMAP flour choice)
1 cup canola oil
1 cup lactose-free or dairy free low-FODMAP milk, such as almond (I used almond milk)
1 tsp vanilla
1 tsp lemon extract
1 TB lemon zest
3 TB poppy seeds
For Lemon Curd Filling:
3 egg yolks
¼ cup plus 2 TB sugar
¼ cup lemon juice from fresh lemon
¼ cup vegan or lactose-free margarine or butter (I used vegan margarine)
¼ tsp guar gum (can also use gelatin, this acts as a thickener)
2 tsp grated lemon zest
¼ tsp lemon extract
For low-FODMAP Frosting:
Garnish:
Poppyseeds
Lemon zest
Candied lemon slices or sprinkles
Directions
Prepare low-FODMAP lemon poppyseed cake layers:
Preheat to 350 F
Line two 9 inch layer cake pans with parchment and cooking spray
Beat eggs, sugar in mixing bowl on medium for 1 minute
Add flour, salt, baking powder, xanthan gum, oil, milk, vanilla, lemon extract, lemon zest and poppy seeds
Beat on medium for 1 minute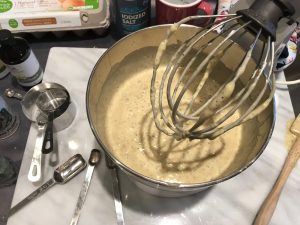 Pour into pans and shake slightly to settle evenly
Bake about 35 min (can prepare lemon curd and frosting while baking), until tester in center comes out clean

As ovens vary, your oven may need more/less time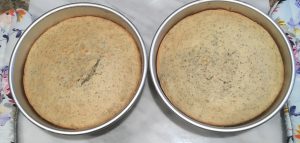 Cool for 5 mins, then invert cakes to remove after loosening sides
Chill in freezer well wrapped for 1-2 hours or overnight
Prepare low-FODMAP lemon curd:
Combine egg yolks, sugar and lemon juice in small pot and whisk until well blended
Cook over medium-low until smooth and thick (curd should coat back of wooden spoon).  About 5-7 minutes
Whisk in margarine/butter in small pieces until incorporated
Whisk in guar gum, lemon zest and lemon extract
Place in small bowl and cover with plastic wrap in contact with surface
Chill in refrigerator until very cold, minimum 1 hour
Can keep up to 3 weeks in fridge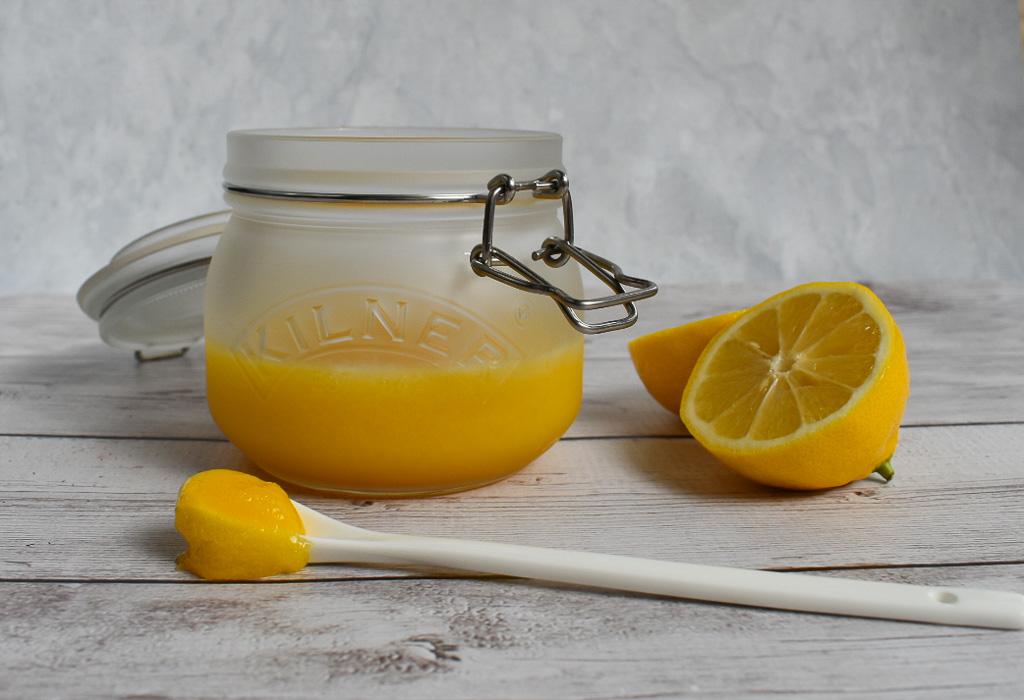 Decorate low-FODMAP Lemon Poppyseed Layer Cake:
Cut each layer into 2 layers (freezing makes this easier)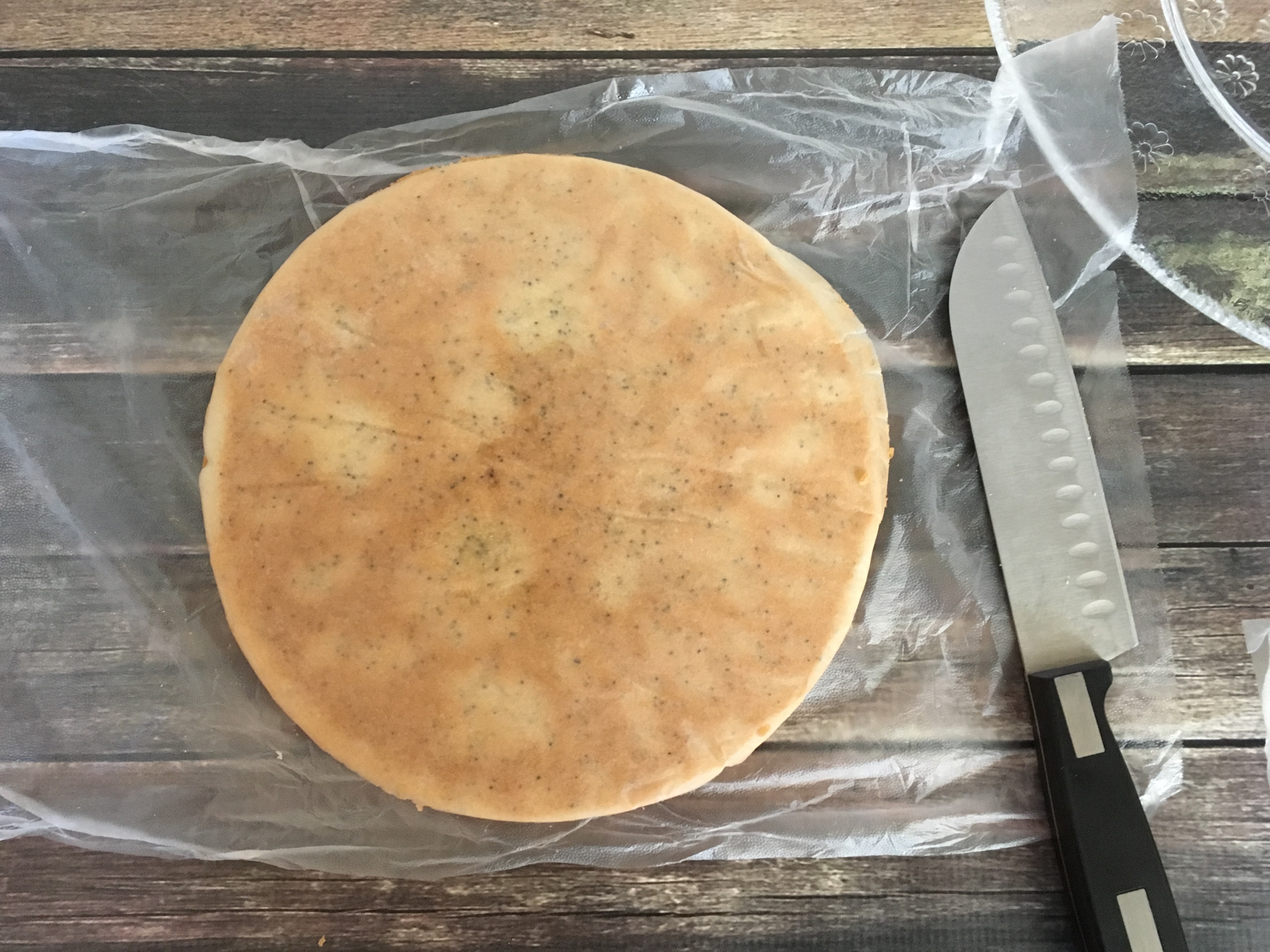 Spread low-FODMAP lemon curd between the layers and then take each of the 2 layered cakes and put the low-FODMAP vegan vanilla buttercream in the center and over top (creates 4 layers)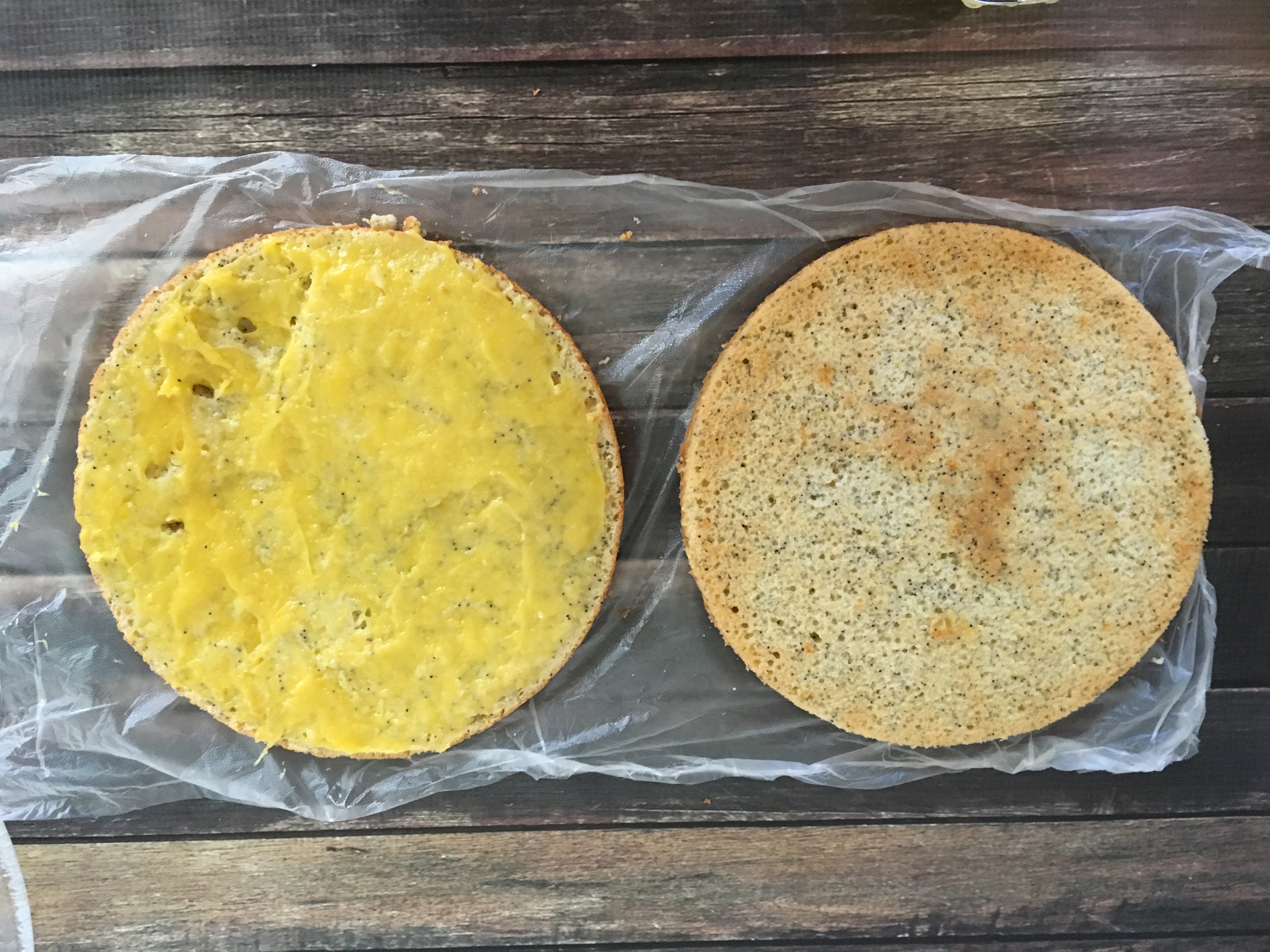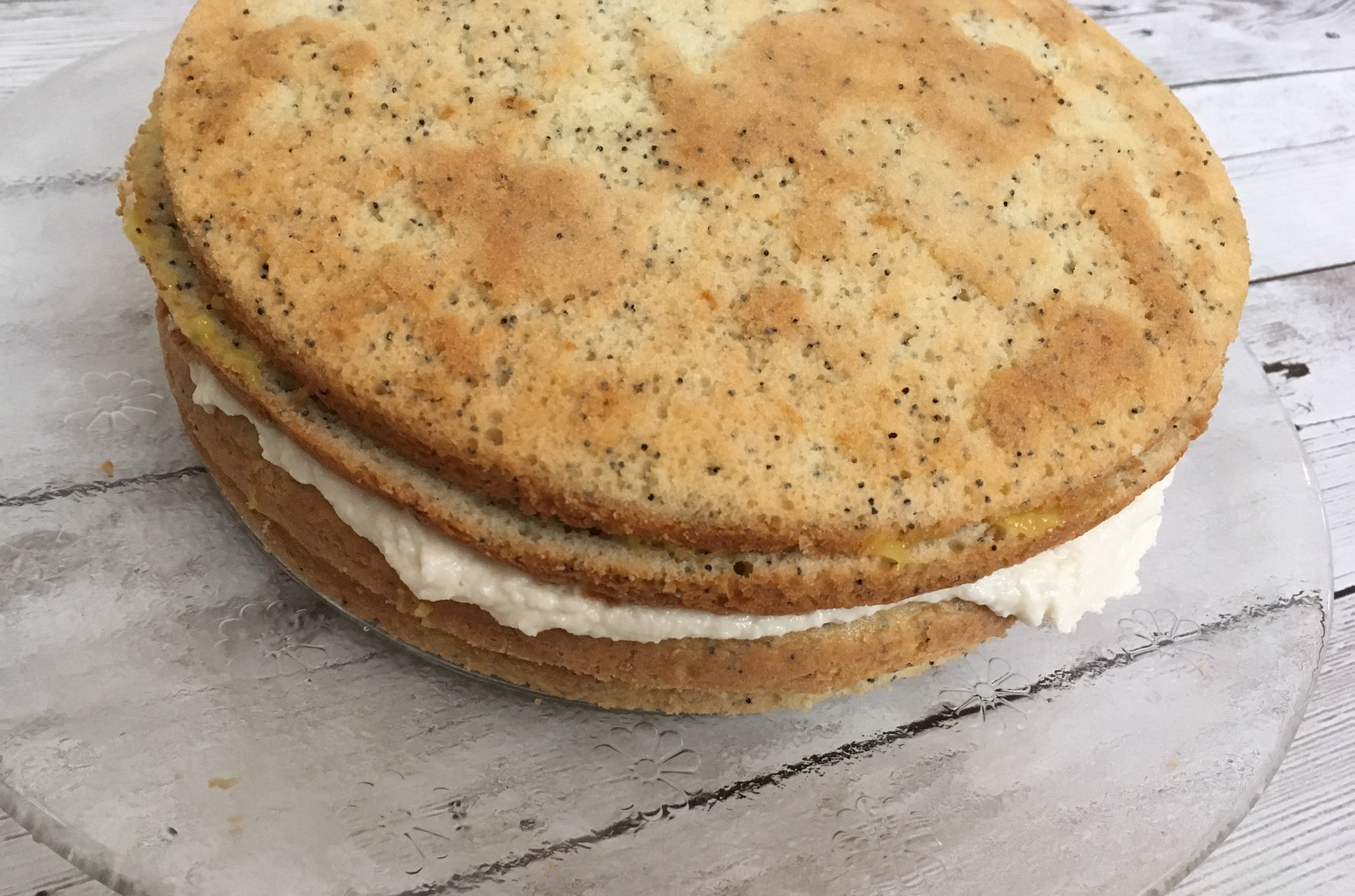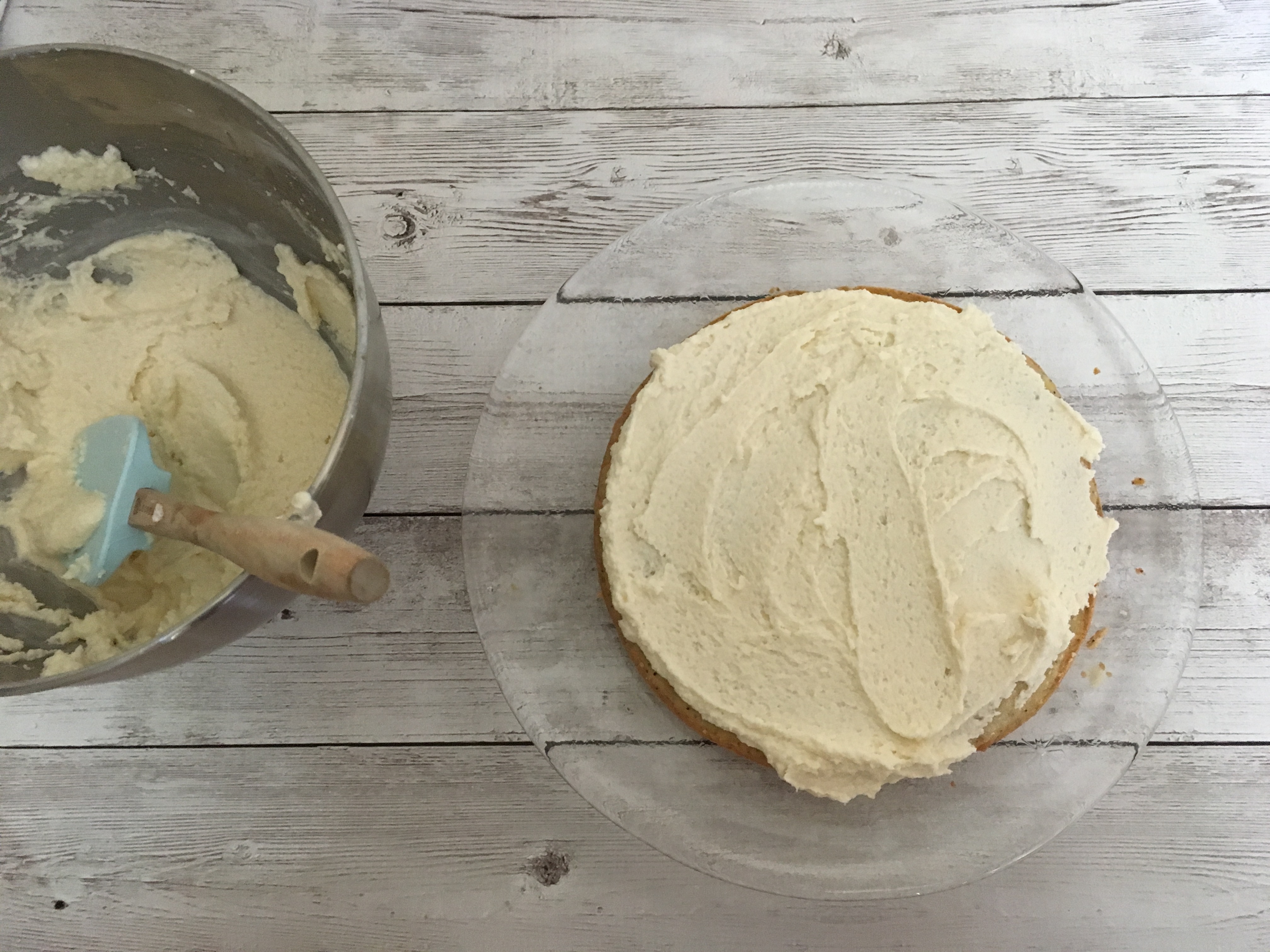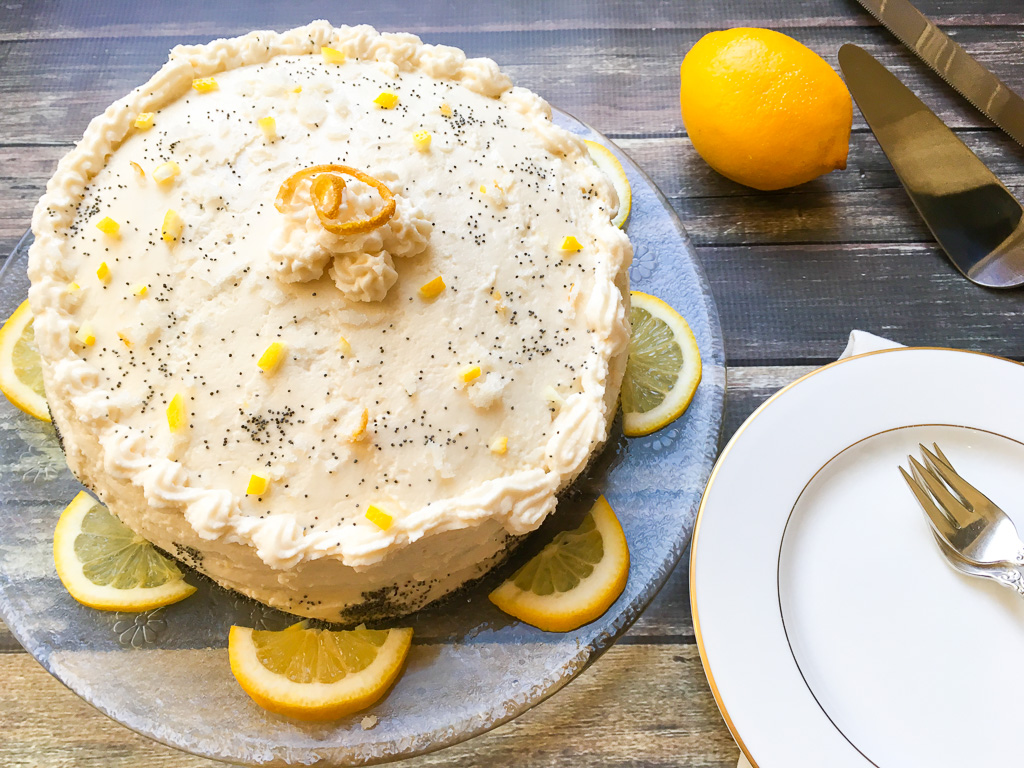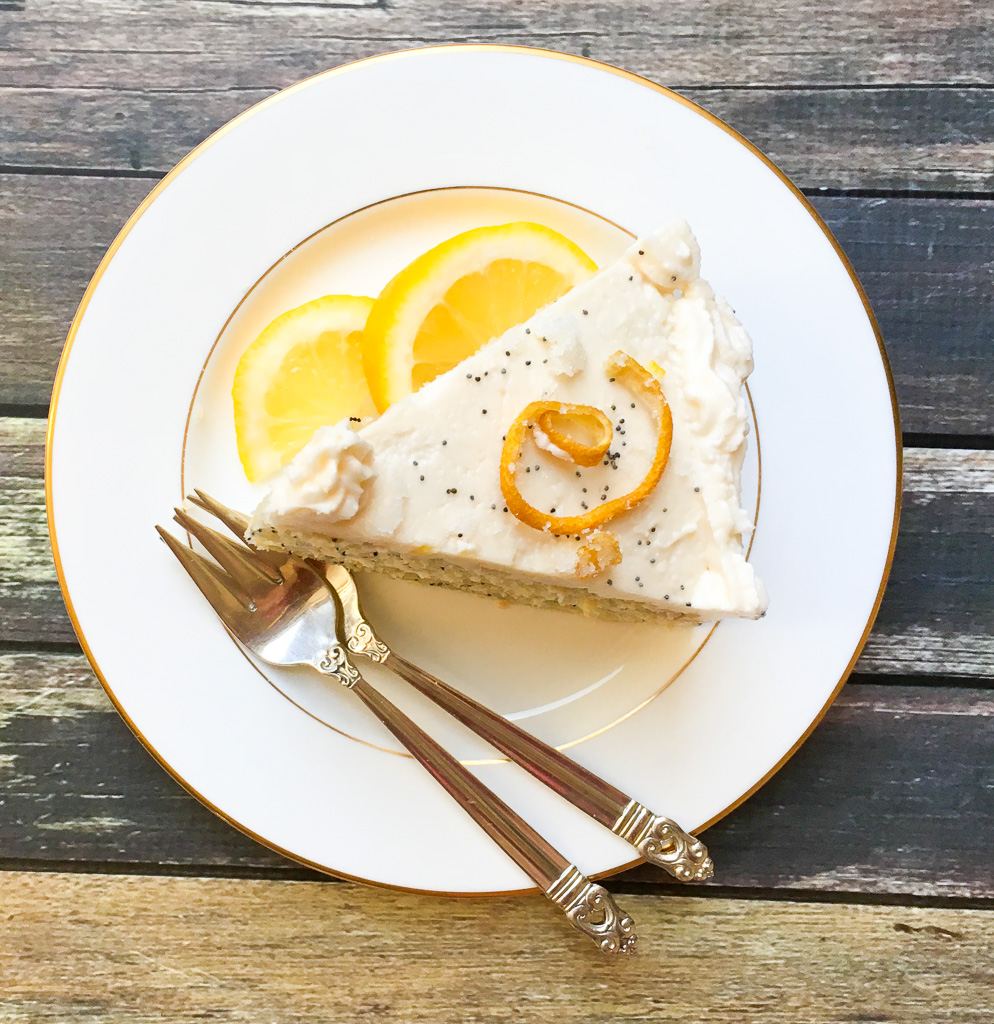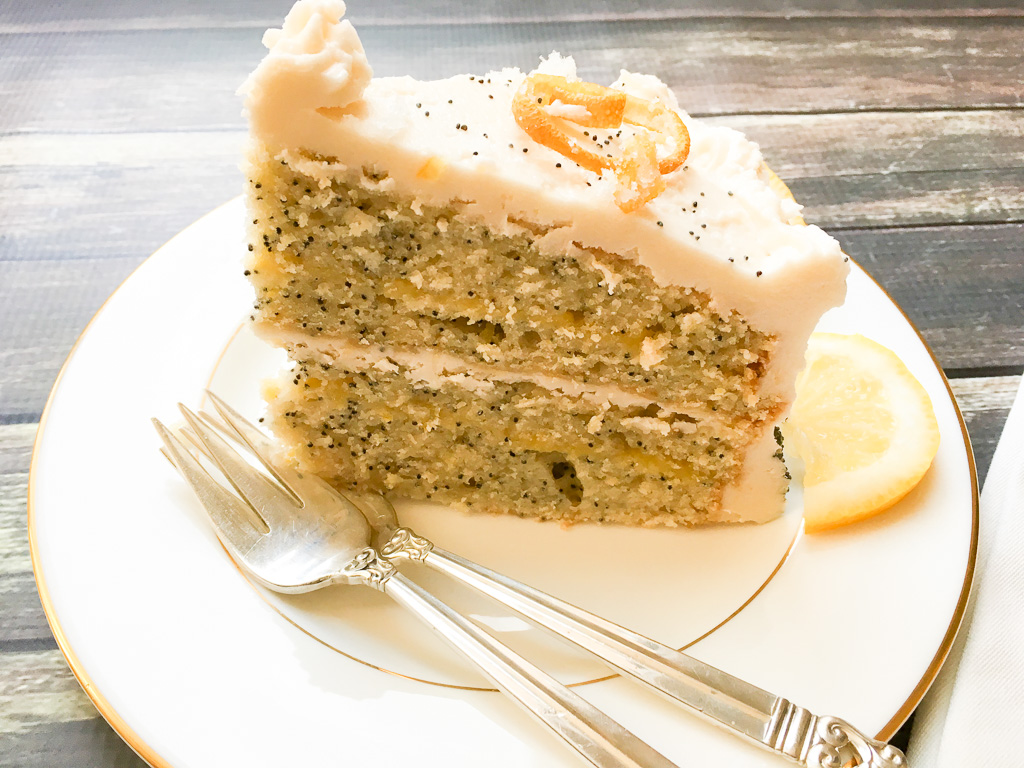 It is so lemony, moist and delicious!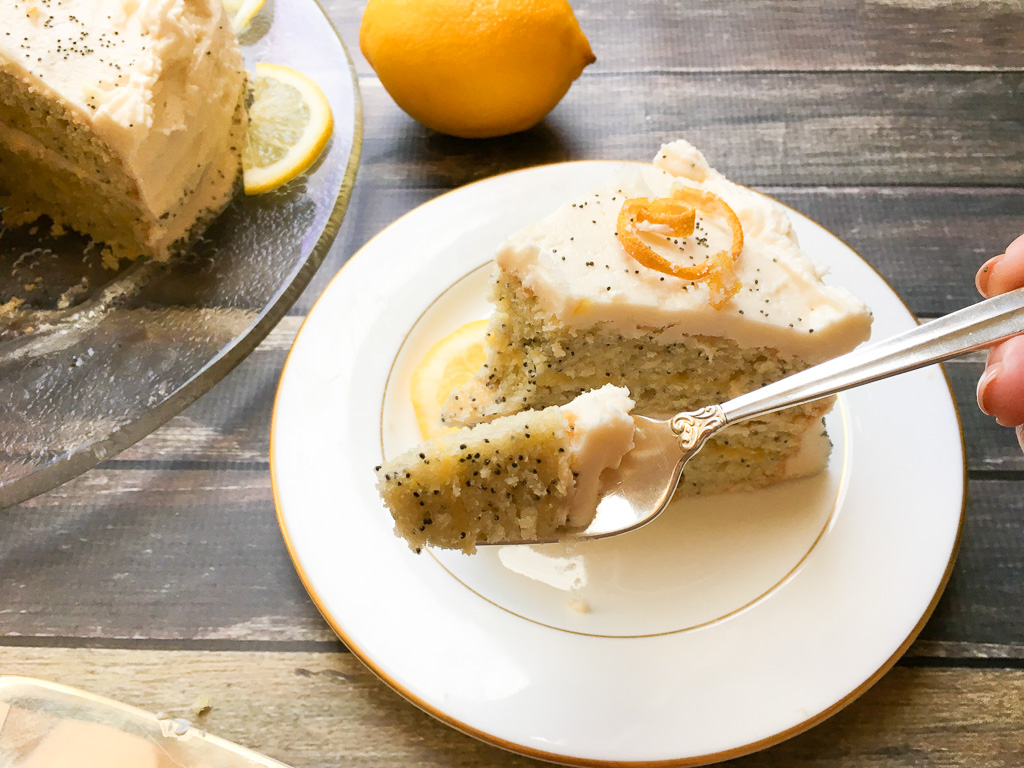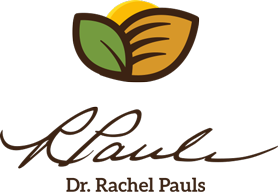 Printer Friendly Version
Comments Rating
( review)