Low-FODMAP Honey Walnut Shrimp; Gluten-free
June 26, 2021
Printer Friendly Version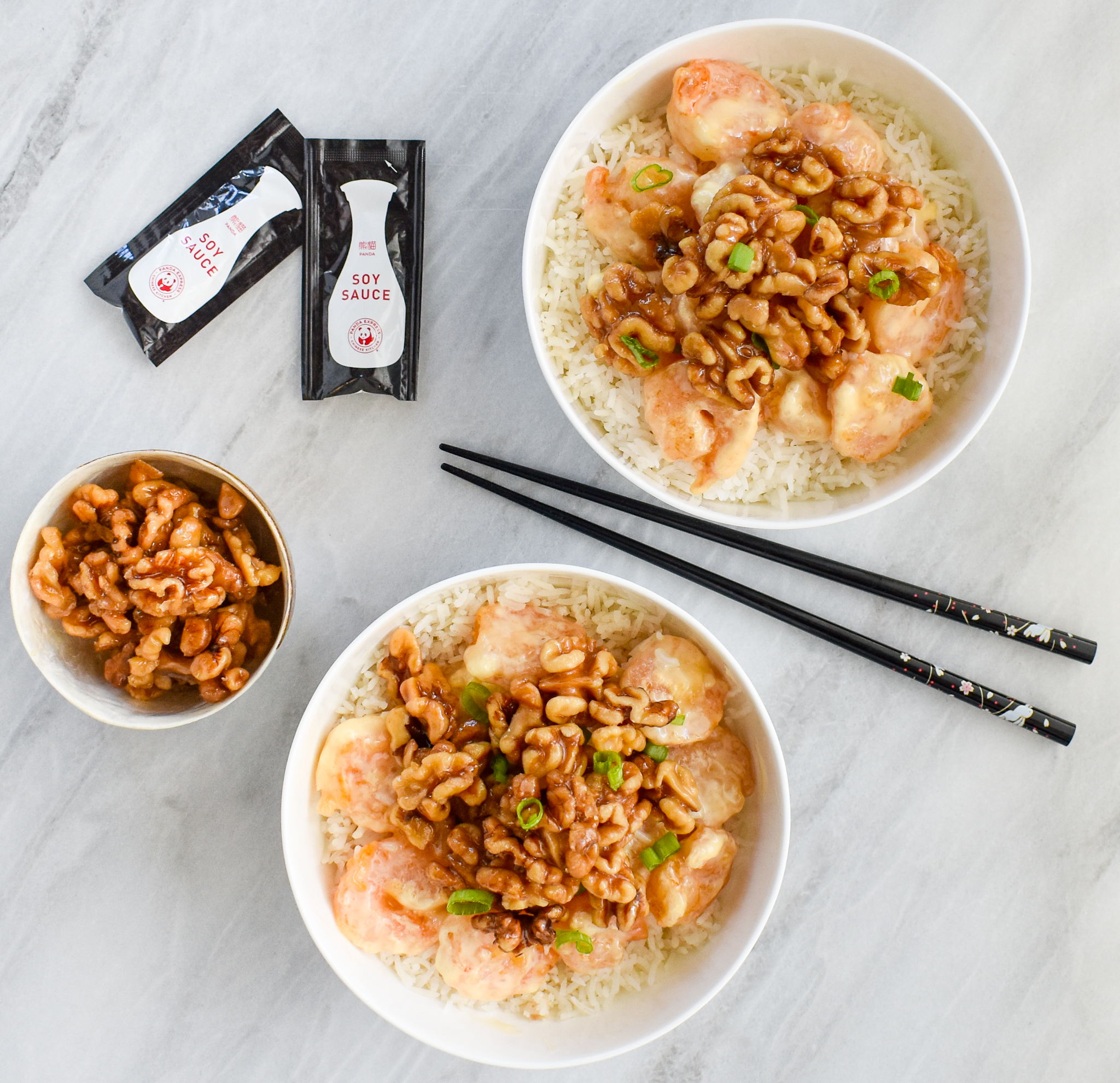 Low-FODMAP Honey Walnut Shrimp. Delicious and easy…ready in 30 minutes!
Those of you that follow my blog know that my family loves Panda Express.  Since COVID, we are eating it more often than ever before (thanks Doordash!)
My husband and youngest son always order the orange chicken.  They inspired my low-FODMAP 'Copycat' Panda Express Orange Chicken recipe.  However, Jack, my middle child, LOVES the honey walnut shrimp.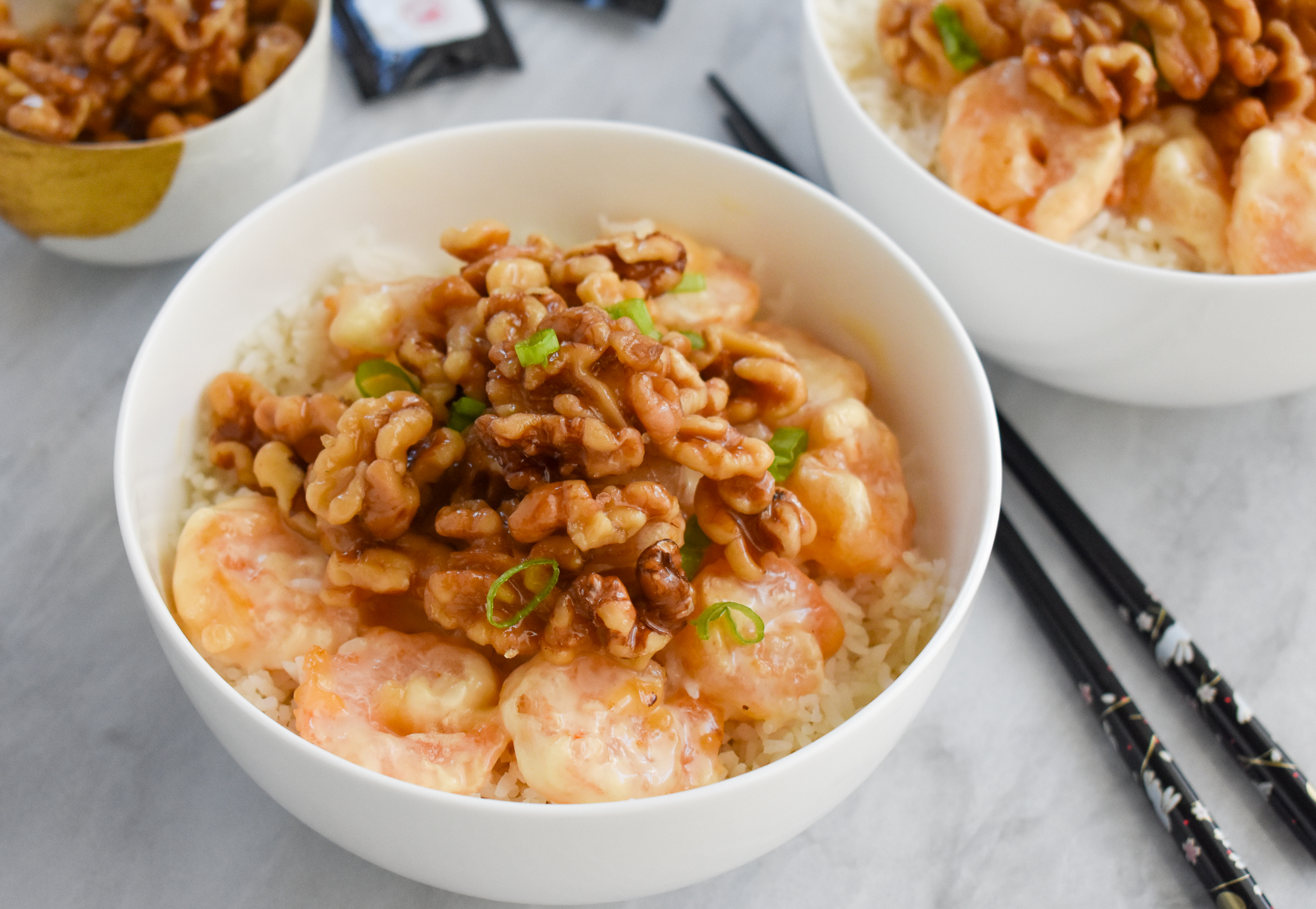 I have been itching to make a low-FODMAP version that I could enjoy!  As you know, honey is high in fructose, and therefore avoided on the low-FODMAP diet (one teaspoon is one low-FODMAP serving). For this recipe, I only use one tablespoon of honey, so you can have that hint of flavor without a tummy ache 🙂
My low-FODMAP Honey Walnut Shrimp is savory, sweet and full of those candied walnuts.  YUM. I love it so much better than Panda's version!
Enjoy many more low-FODMAP recipes for Chinese and Asian inspired meals, including low-FODMAP General Tso's Chicken, low-FODMAP Sweet and Sour Chicken, low-FODMAP Chinese Vegetable Stir-fry and low-FODMAP Ginger Sesame Chicken.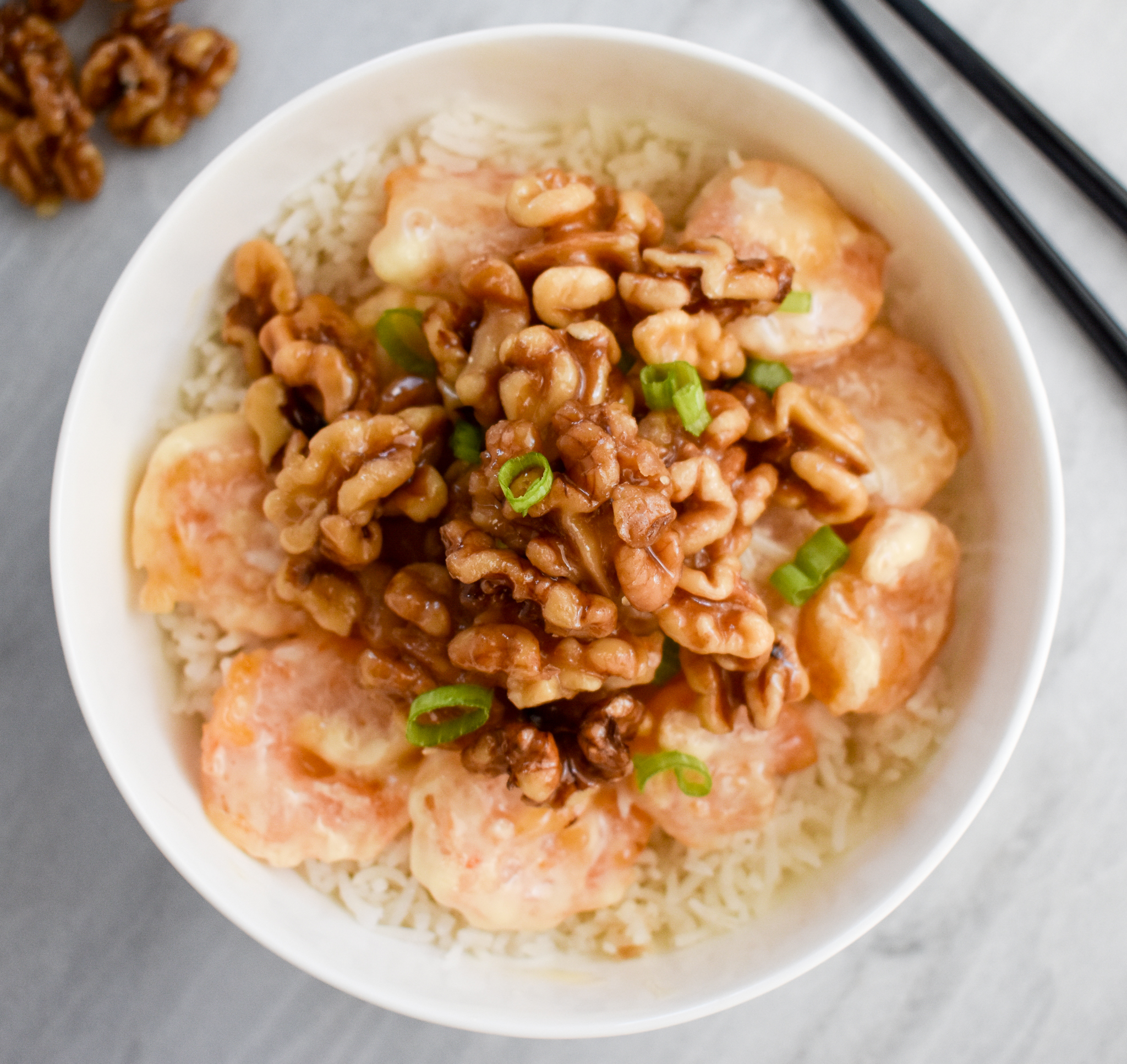 You may also love:
Or check out over 400 more low-FODMAP recipes on the blog.  IBS-friendly!
Be healthy and happy,
Rachel Pauls, MD
P.S.  Check out my new COOKBOOK for over 100 low-FODMAP recipes, low-FODMAP Meal Plan, FODMAP Tips and everything you need!!  It's the BEST!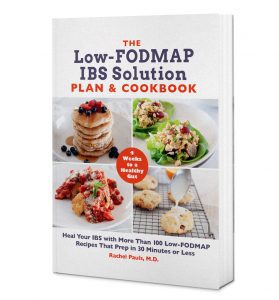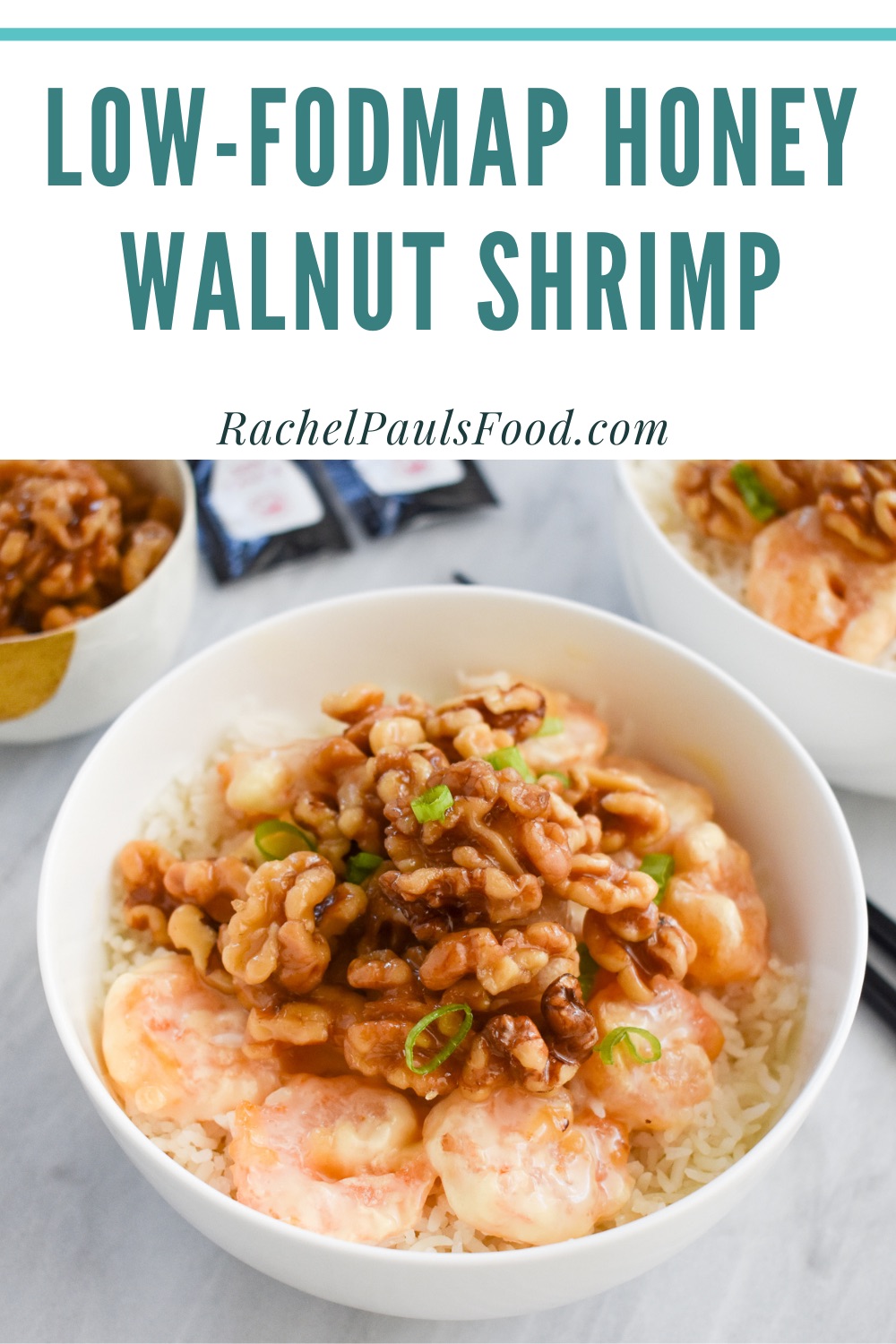 Although this recipe has not been tested, a single serving should be low-FODMAP (*using available FODMAP data at time of posting)
Serves: 4
Prep time: 10 minutes
Cook time: 20 minutes
Total time: 30 minutes
Ingredients
1/2 cup water
1/2 cup granulated sugar
Pinch of salt
1/2 cup (50 g) walnut halves, raw or toasted

30 g is one low-FODMAP serving
I think they taste best toasted, if you have time, place in a 350F oven for about 5 minutes

4 large egg whites
2/3 cup cornstarch
1/4 cup mayonnaise, full fat

Select a brand without high fructose corn syrup, I like Hellman's
2 tablespoons is one low-FODMAP  serving, avoid products that contain onion and garlic

1 pound (18-20) large shrimp, tails off, peeled and deveined
1 tablespoon honey

1 teaspoon honey is one low-FODMAP serving (avoid clover honey as it is higher in FODMAPs)
Higher amounts contain high fructose levels
If you don't tolerate any fructose, then substitute corn syrup for this amount of honey

1 tablespoon light corn syrup
1 tablespoon sweetened condensed milk

1 teaspoon is one low-FODMAP serving
Higher amounts contain high lactose levels
You can freeze leftover sweetened condensed milk in an airtight container for up to 3 months

1 cup canola or other high smoke point oil for frying
Green scallion tips for garnish, optional

Avoid the bulbs, they are higher in FODMAPs
Directions
Place water, salt, and sugar in small saucepan and bring to a boil over medium high heat
Add walnuts and boil for 2 minutes, the syrup will brown slightly
Remove the walnuts using a slotted spoon and place on a plate to cool. Make sure they are not touching each other. Discard the remaining syrup
In a small bowl, stir together honey, corn syrup, mayonnaise and sweetened condensed milk to create your sauce. Set aside for later
In a medium bowl, whisk the egg whites until they are foamy
Add cornstarch, whisk again until these are well incorporated. This will create your tempura-like batter
Dip shrimp in the batter one at a time using a fork or other dipping tool

The coating should be somewhat light on the shrimp

In a deep pan or pot, heat oil until shimmering, then add shrimp, cooking about 1-2 minutes per side

You may need to work in batches, use a cover to prevent spattering of the hot oil
The shrimp will cook fast depending on their size, you will want them to be lightly golden before you flip them
Place cooked shrimp on a paper-towel lined plate until they are all cooked

Add the cooked shrimp to the prepared mayonnaise sauce and toss lightly to coat
Serve immediately over rice, topped with sliced scallion tips and candied walnuts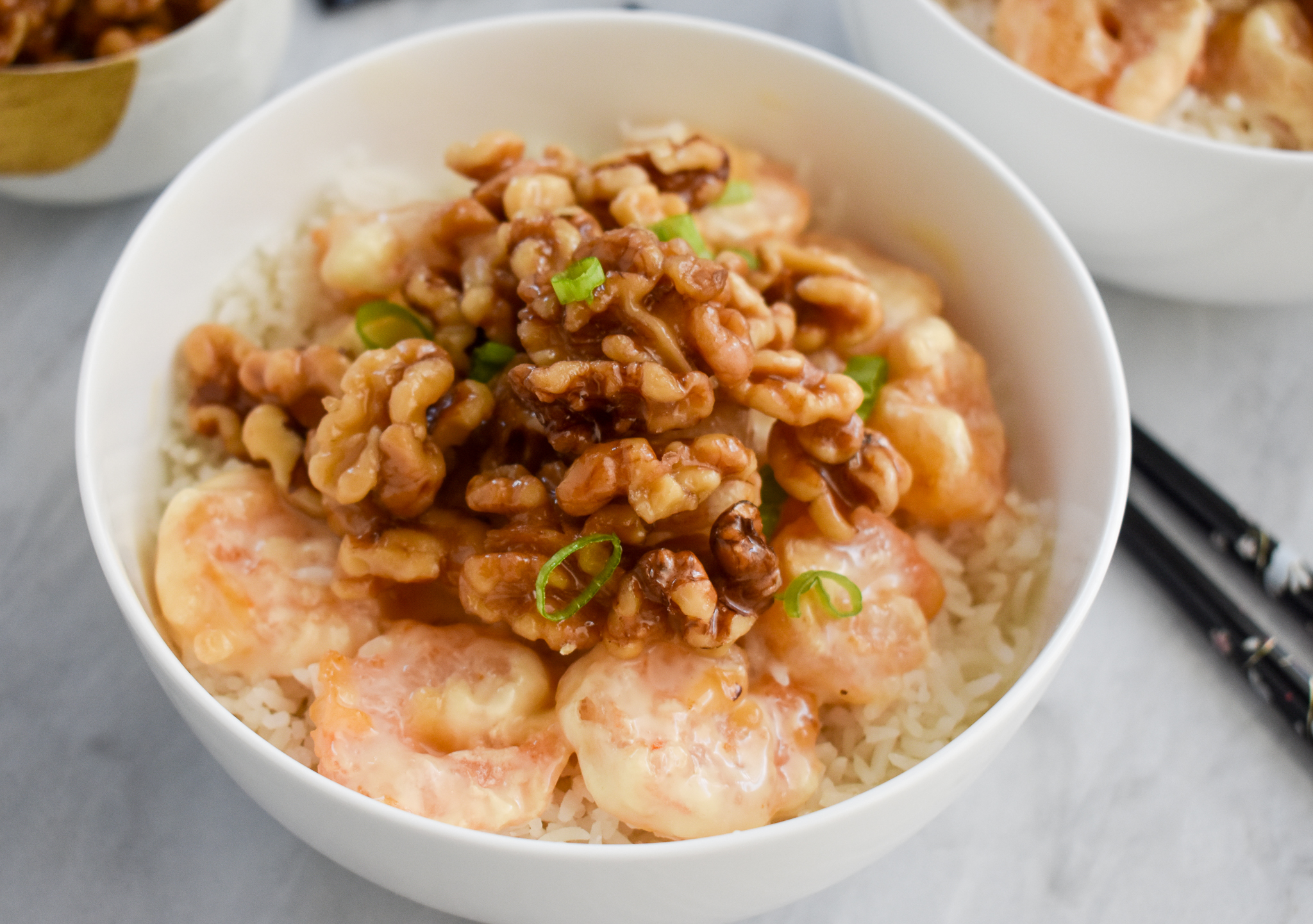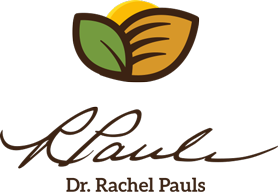 Printer Friendly Version
Comments Rating
( review)