Low-FODMAP Gingerbread Mug Cake; Gluten-free, Dairy-free
November 25, 2021
Printer Friendly Version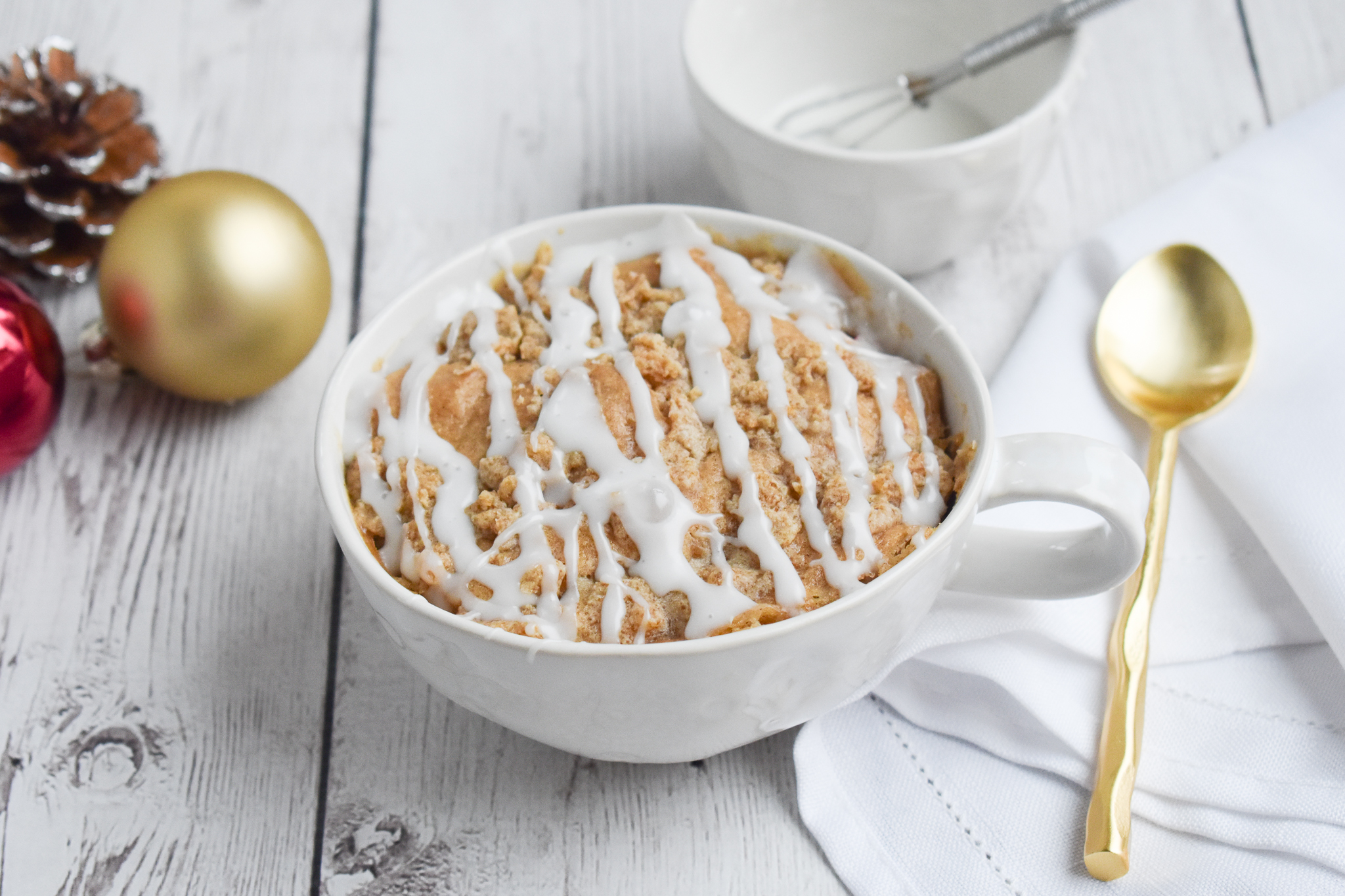 As soon as I posted my recipe for low-FODMAP Gingerbread Loaf, I began devising a simpler way to have this delicious flavor.  Voila! A super quick, absolutely amazing recipe for low-FODMAP Gingerbread Mug Coffee Cake was born.  I ADORE the spiced flavors of the holidays anytime of the year…and am always up for a streusel crumb topping!!
Now, I know this mug cake does have a somewhat lengthy list of ingredients and steps.  But aren't you worth it? Feel free to skip the streusel and glaze if you like a lighter tasting treat.
My low-FODMAP mug cake and mug muffin recipes are constantly growing, since I love the simplicity of making a small size treat for myself without the oven.  My gingerbread cake uses dark corn syrup in place of molasses (low-FODMAP serving for molasses is only 1 teaspoon), but the flavor is spot-on.
Check out my low-FODMAP recipe swap blog for other easy low-FODMAP substitution tips 🙂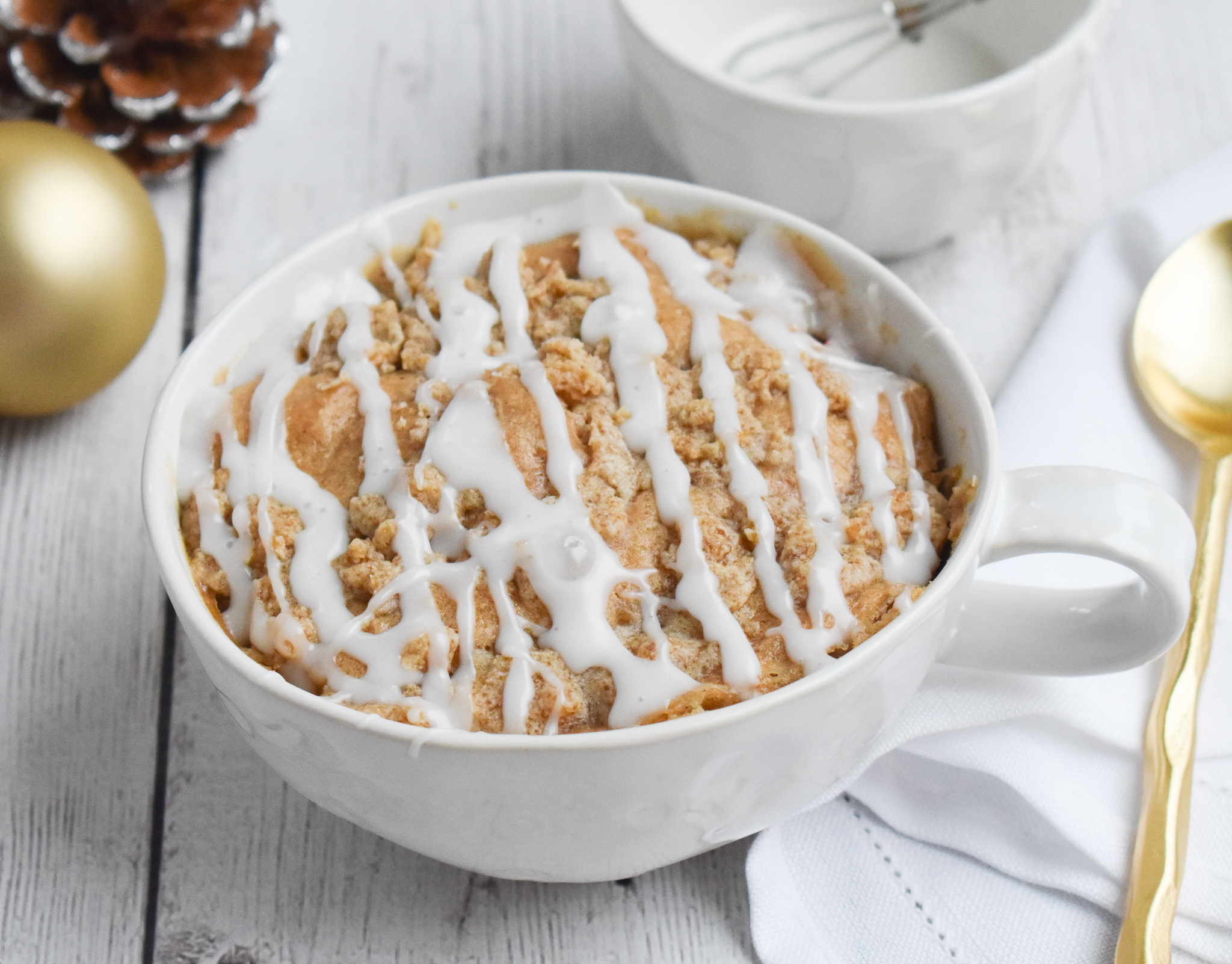 Rachel's notes:
Using a whole egg in this low-FODMAP mug cake makes it taste too "eggy." One large egg is about 3 & 1/4 tablespoons (39 ml). Feel free to use a smaller egg so you have less waste
In a small cake like this, be careful not to overmix the batter or it may become quite dense
Microwaves vary a lot.  Watch yours and make sure you don't overcook, until you get the hang of using it to make mug recipes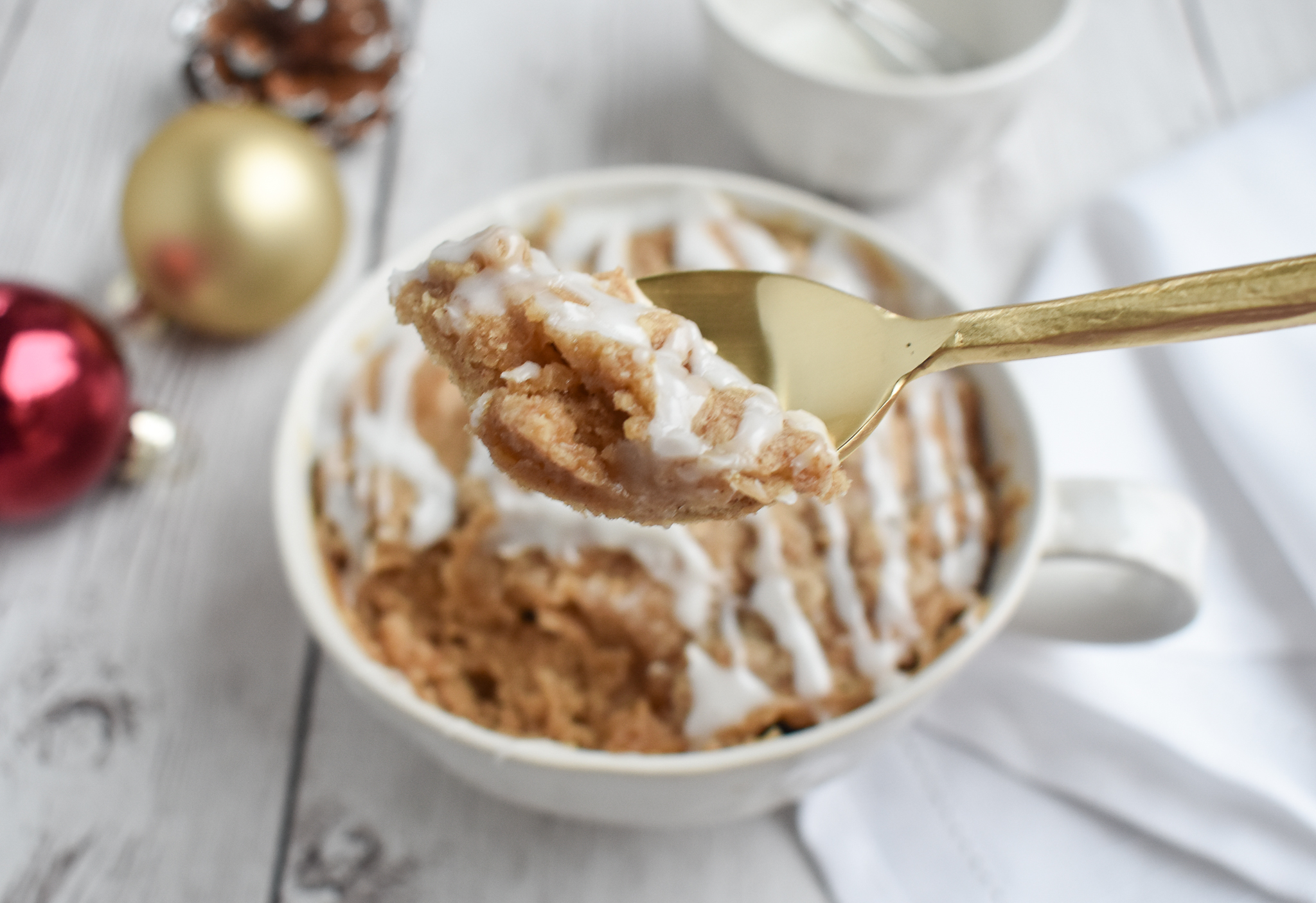 You may also love:
Or check out over 400 more low-FODMAP recipes on the blog.  IBS-friendly!
Be healthy and happy,
Rachel Pauls, MD
P.S.  Check out my new COOKBOOK for over 100 low-FODMAP recipes, low-FODMAP Meal Plan, FODMAP Tips and everything you need!!  It's the BEST!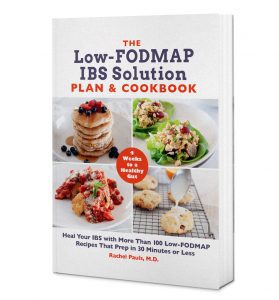 Although this recipe has not been lab tested, a single serving should be low-FODMAP based on the ingredients (*based on available FODMAP data at time of posting)
Serves 1-2
Prep time: 5 minutes plus cooling
Cook time: 1 min 30 seconds to 2 min 30 seconds *as microwaves vary, watch yours closely so it doesn't bubble over
Total time: 7-8 minutes
Equipment: 10 ounce or larger microwave safe mug
Ingredients
1 large egg (you will use 2 tablespoons of this egg)
3 tablespoons canola oil or other oil of your choice
2 tablespoons dark brown sugar, packed
5 tablespoons gluten-free, low-FODMAP flour (I like Authentic Foods GF Classical Blend- see my low-FODMAP bake off blog for my reasons!)
1/8 teaspoon xanthan gum, if not added to your flour choice
1/8 teaspoon baking powder
Pinch of salt
1/4 teaspoon ginger
1/4 teaspoon cinnamon
Pinch cloves
2 tablespoons dark corn syrup
1 tablespoon low-FODMAP milk (such as almond milk for dairy-free, or lactose-free milk)
1/4 teaspoon vanilla extract
For crumble/streusel topping:
1 tablespoon butter or coconut oil, cold
1 tablespoon dark brown sugar
2 tablespoons gluten-free, low-FODMAP flour
1/8 tsp cinnamon
For glaze (optional):
1/4 cup confectioner's sugar
1 teaspoon low-FODMAP milk, plus more to desired consistency (such as almond milk for dairy-free, or lactose-free milk)
Directions
Crack the egg into a small bowl, whisk to blend, then measure out about 2 tablespoons, and place this in your 10 oz or larger microwave-safe mug.  Discard or reserve the rest for other recipes
Add the brown sugar and stir to combine well
Next add the oil, and mix to incorporate
Scoop the flour into your mug, then add the xanthan gum, baking powder, salt and spices on top of the flour and lightly stir these into the flour, then mix the dry ingredients with the liquid below

You can also mix together all the dry ingredients in a second cup and transfer to your mug together

Stir in the corn syrup, then milk and vanilla.  The cake should be somewhat gooey before cooking
In a separate bowl, mix all your crumble topping ingredients until they are like clumpy wet sand, and scoop over top of the cake
Cook in the microwave for 1 & 1/2 minutes to 2 1/2 minutes, or until the cake looks done, it should not bubble over and will be slightly firm to touch

Microwaves vary in intensity, you will need to experiment with yours and watch carefully
The cake will continue cooking after you remove it

Let the cake cool for 2-3 minutes
While cooling, prepare optional glaze by stirring the confectioner's sugar and low-FODMAP milk together to desired consistency.  Drizzle glaze over top and enjoy!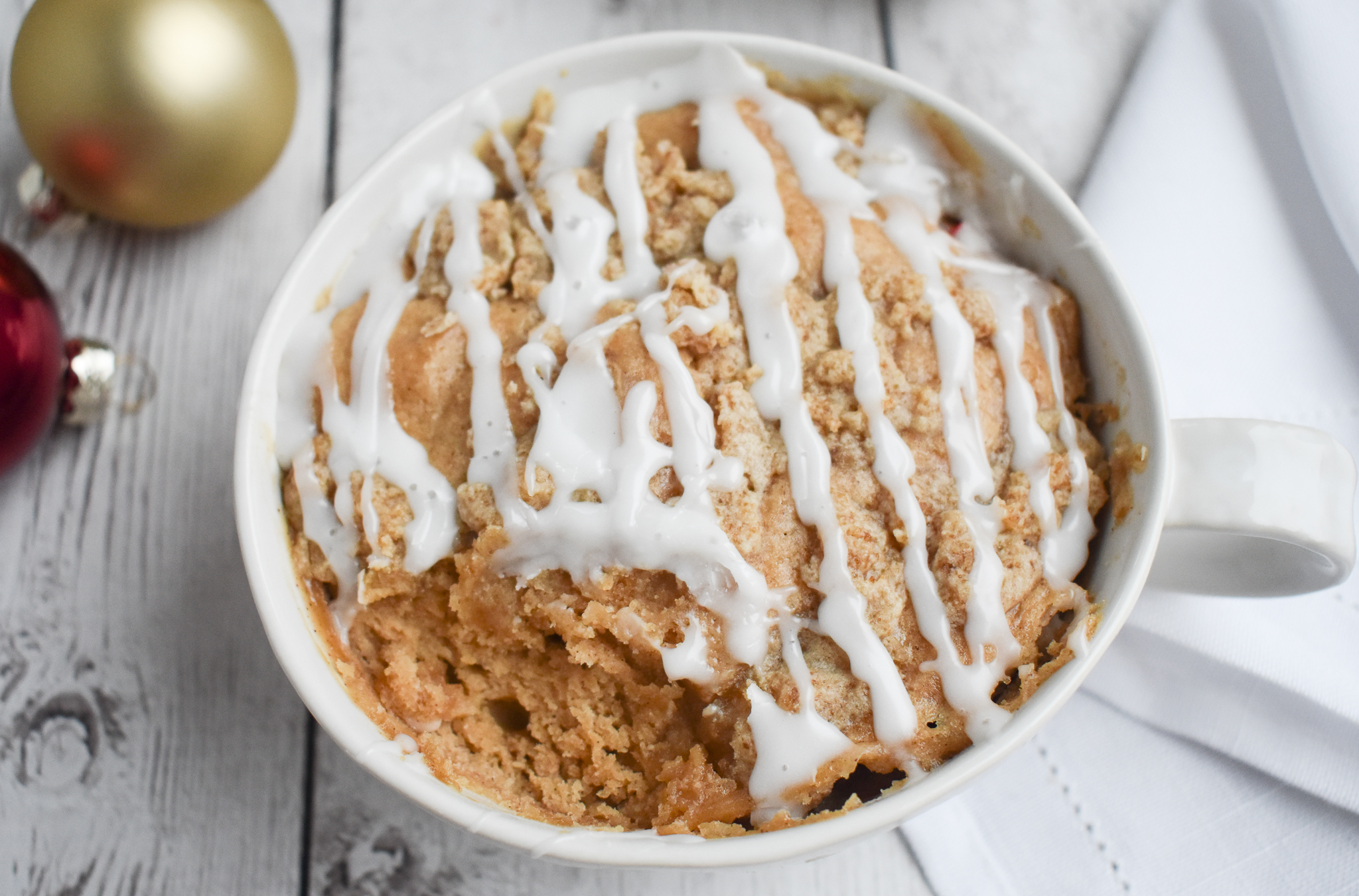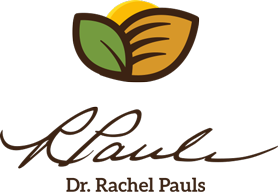 Printer Friendly Version
Comments Rating
( reviews)