Low-FODMAP Egg in a Basket; Gluten-free, Vegetarian
July 1, 2023
Printer Friendly Version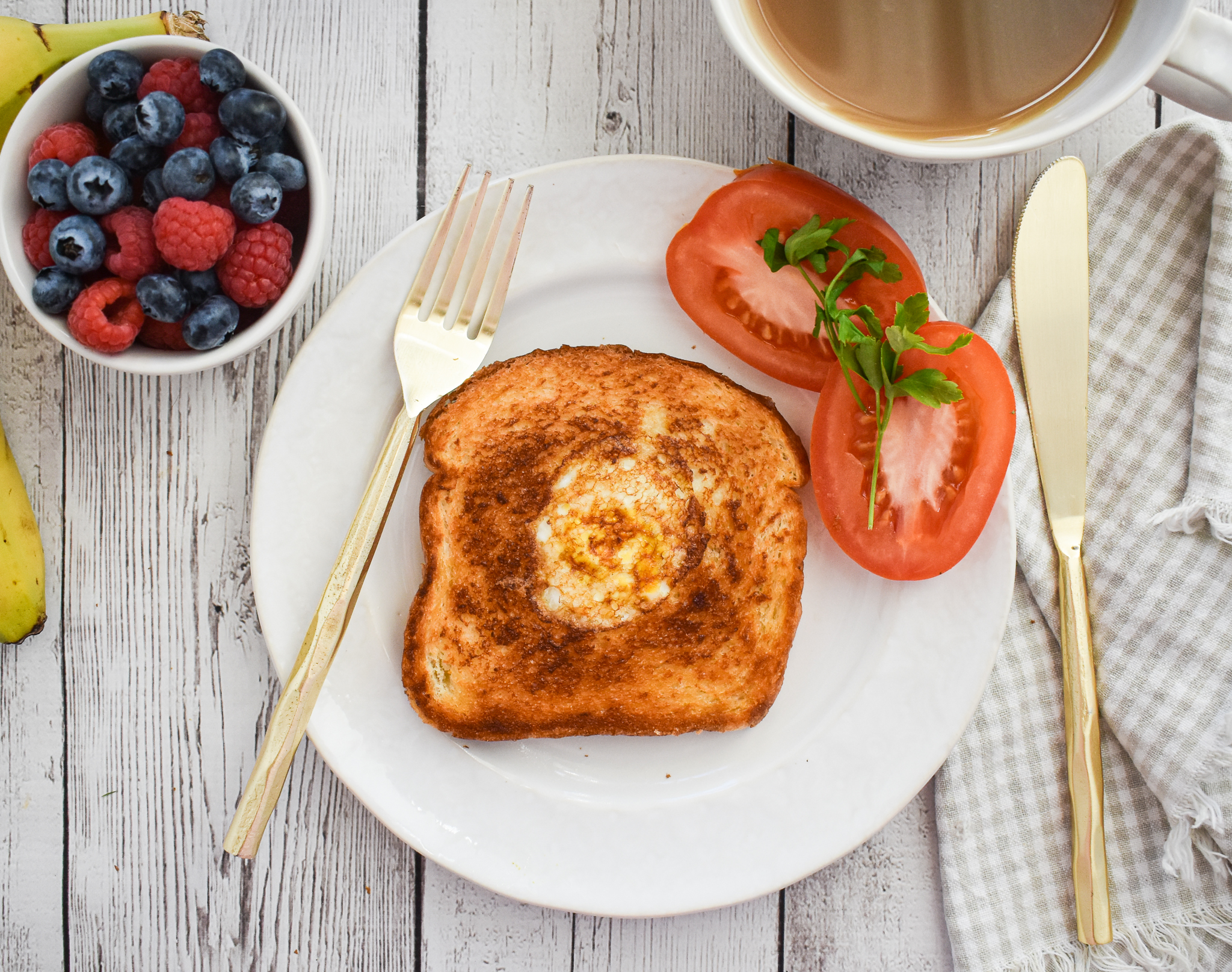 Egg in a basket.  Egg in a nest.  Hole in one. Eggs in a frame.  Bullseye eggs.
So many names for this breakfast item.
Any recipe that has over 60 different names is likely to be pretty darn good 😊
I have been making this grilled breakfast since I was young, and realized that if you aren't familiar with it, you should be.
So here is a low-FODMAP Egg in a Basket recipe!  Easy, vegetarian, and dairy-free.
I love to slice some tomato or avocado on the side, or sprinkle this with grated cheddar.  Add your favorite low-FODMAP fruits or some hash brown potatoes as well.   Simple and GOOD.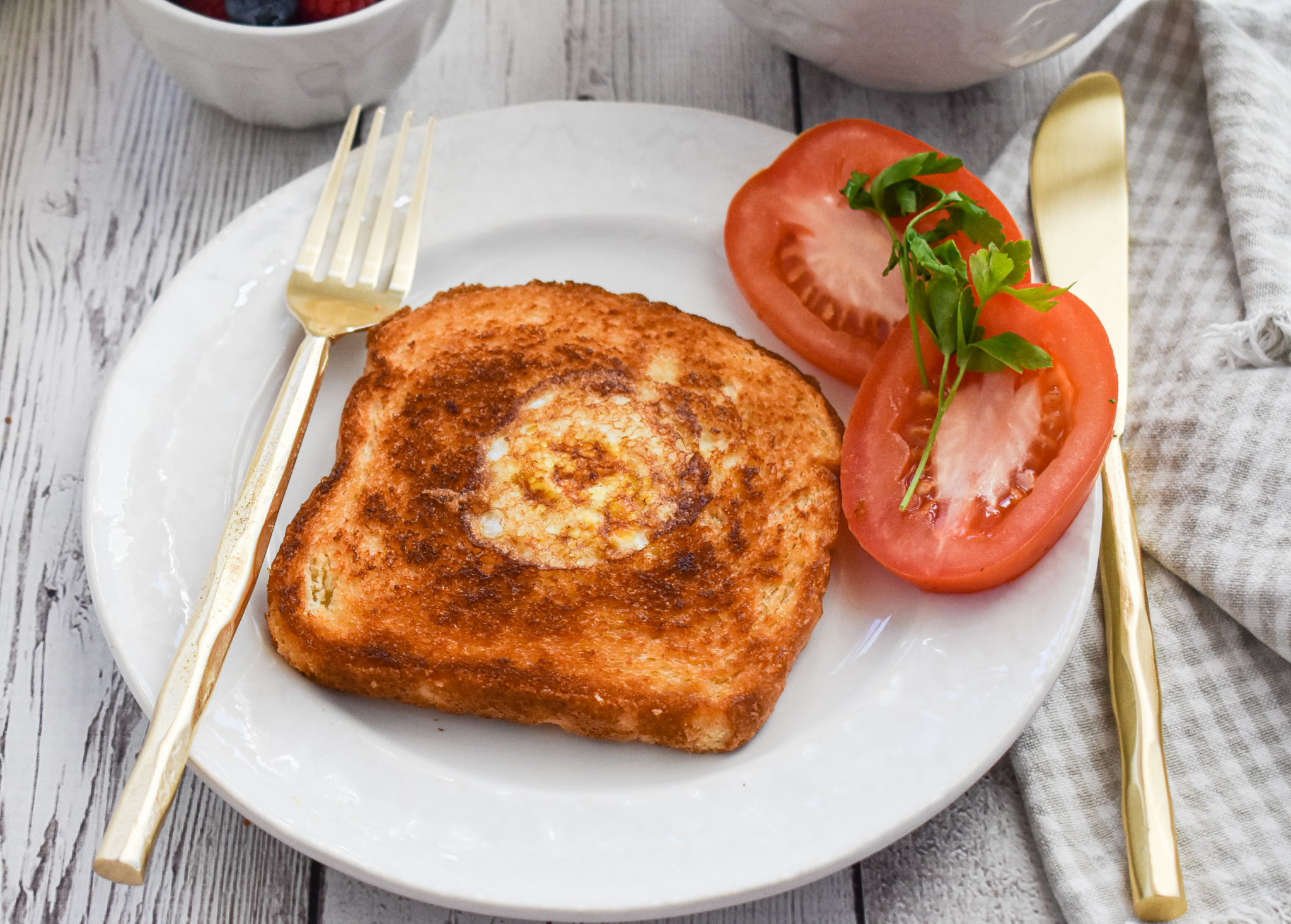 For a full list of low-FODMAP Breakfast Options, see my BEST low-FODMAP Breakfast Recipe blog!
You may also love my:
Or check out over 500 more low-FODMAP recipes on the blog!  IBS-friendly.
Be healthy and happy,
Rachel Pauls, MD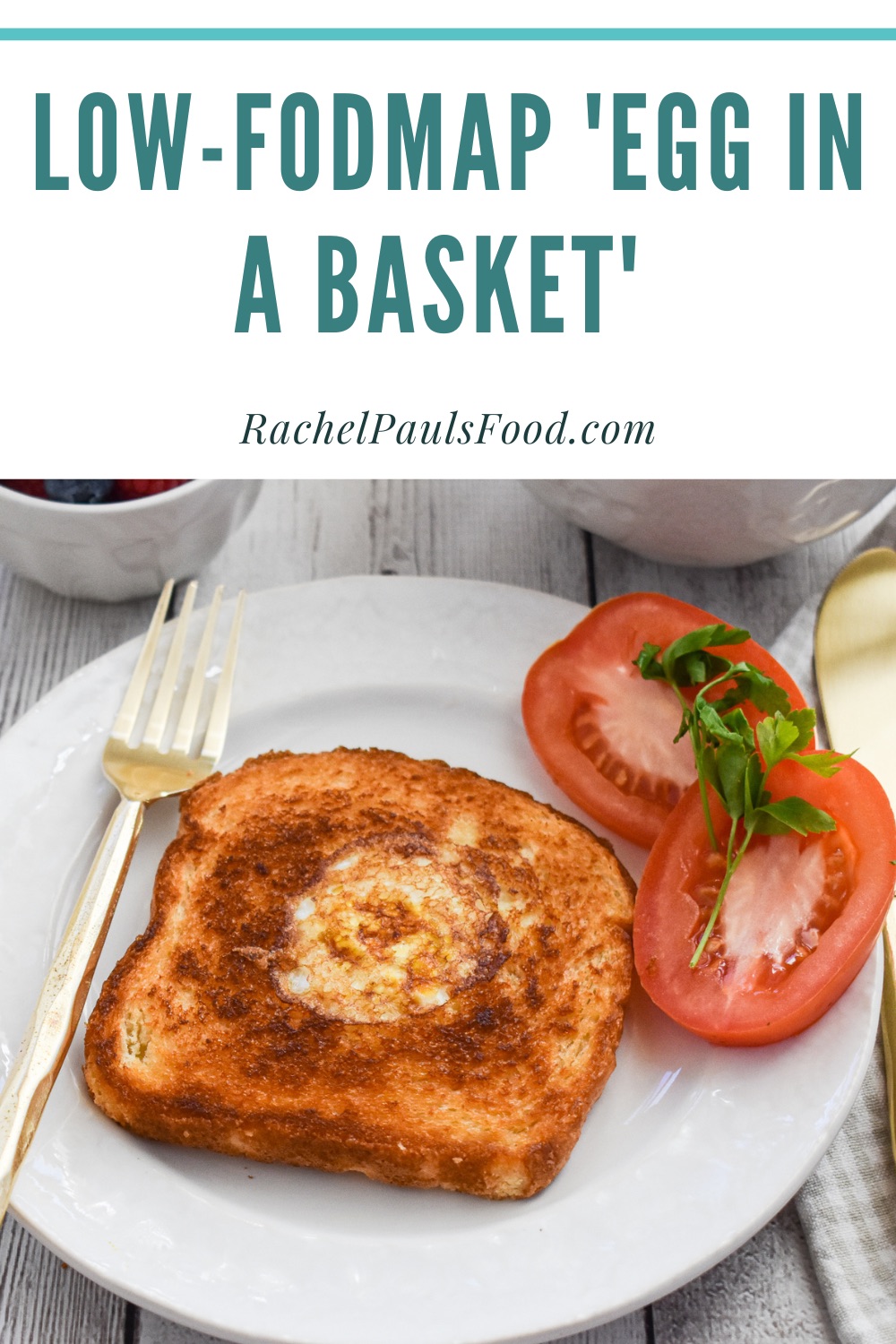 Although this recipe has not been lab tested, a single serving should be low-FODMAP based on the ingredients (using available FODMAP data at time of posting)
Serves: 1
Prep time: 5 min
Cook time: 5 min
Total time: 10 min
Ingredients
1 tablespoon unsalted butter, avocado oil or olive oil
1 large egg
1 slice of low-FODMAP bread

If you tolerate gluten, you may opt for a white sourdough that has been fermented for 12 hours

Salt and pepper
Minced fresh parsley, for serving (optional)
Directions
Cut a 1-2-inch hole in the center of the bread slice using a knife or a cookie cutter

Low-FODMAP, GF breads are often small in size, adjust to your bread choice

Place a 6-8-inch skillet over medium heat and melt your butter or oil
Place the bread slice on the skillet and cook both sides (including the center bread circle, if desired) until lightly golden
Once bread is golden, carefully crack your egg into the center gap-hole, then cover the skillet and allow to cook for about 2-5 minutes, or to desired doneness, adjusting heat as necessary

If you like your egg cooked over easy, then gently flip to grill both sides
For sunny side up, do not flip

Sprinkle with salt and pepper to taste
Serve, alongside the crisped center hole, garnished with fresh parsley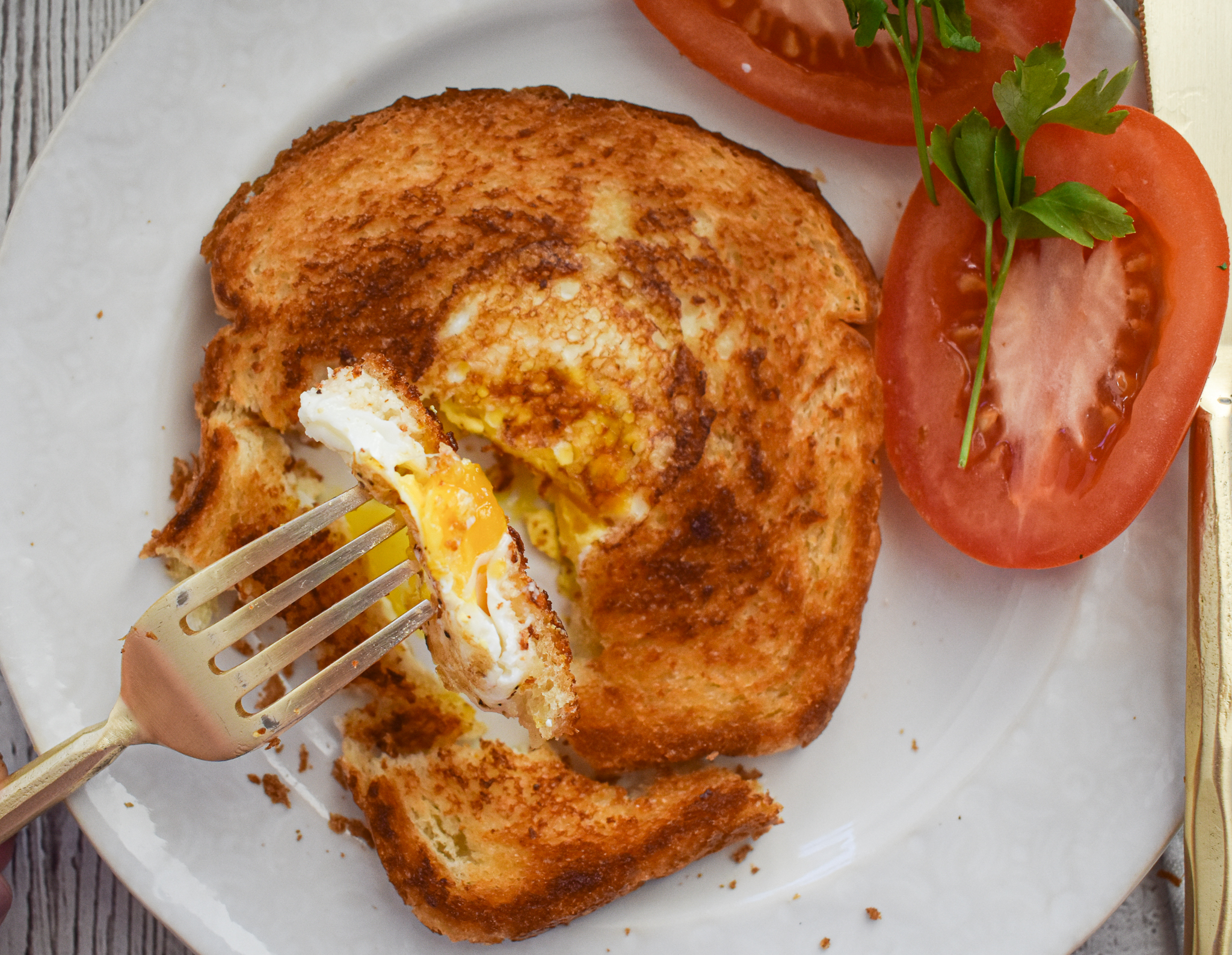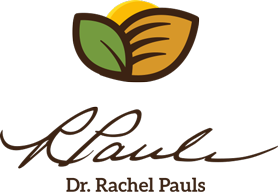 Printer Friendly Version
Comments Rating
( reviews)