Low-FODMAP Dark Chocolate Ice Cream with Toasted Almonds; Gluten-free, Dairy-free
November 10, 2017
Printer Friendly Version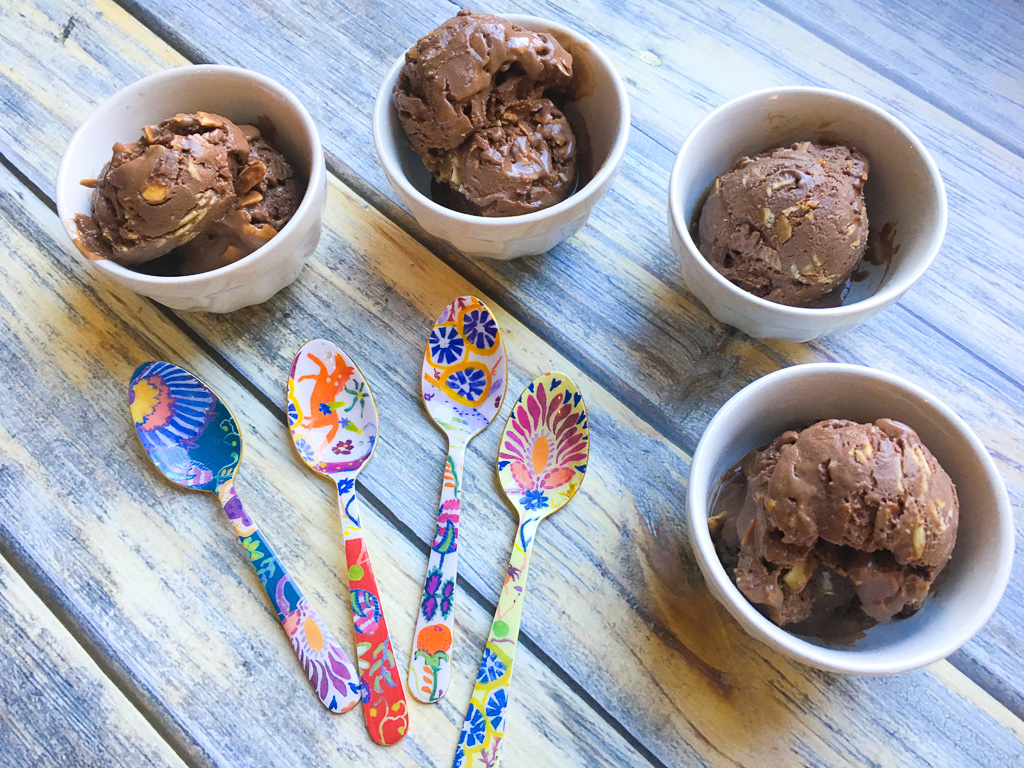 This rich and creamy low-FODMAP dark chocolate ice cream recipe is to die for.
I was on a mission. To make my own low-FODMAP ice cream. I really missed creamy and rich ice creams with all the great mix-ins when I switched to the low-FODMAP plan (think: chocolate chunks, nuts, pretzel bits, swirls of peanut butter).  I also am not a fan of all the additives in store-bought ice creams.
So here is my second recipe for low-FODMAP homemade ice cream, and for this I had to get into CHOCOLATE.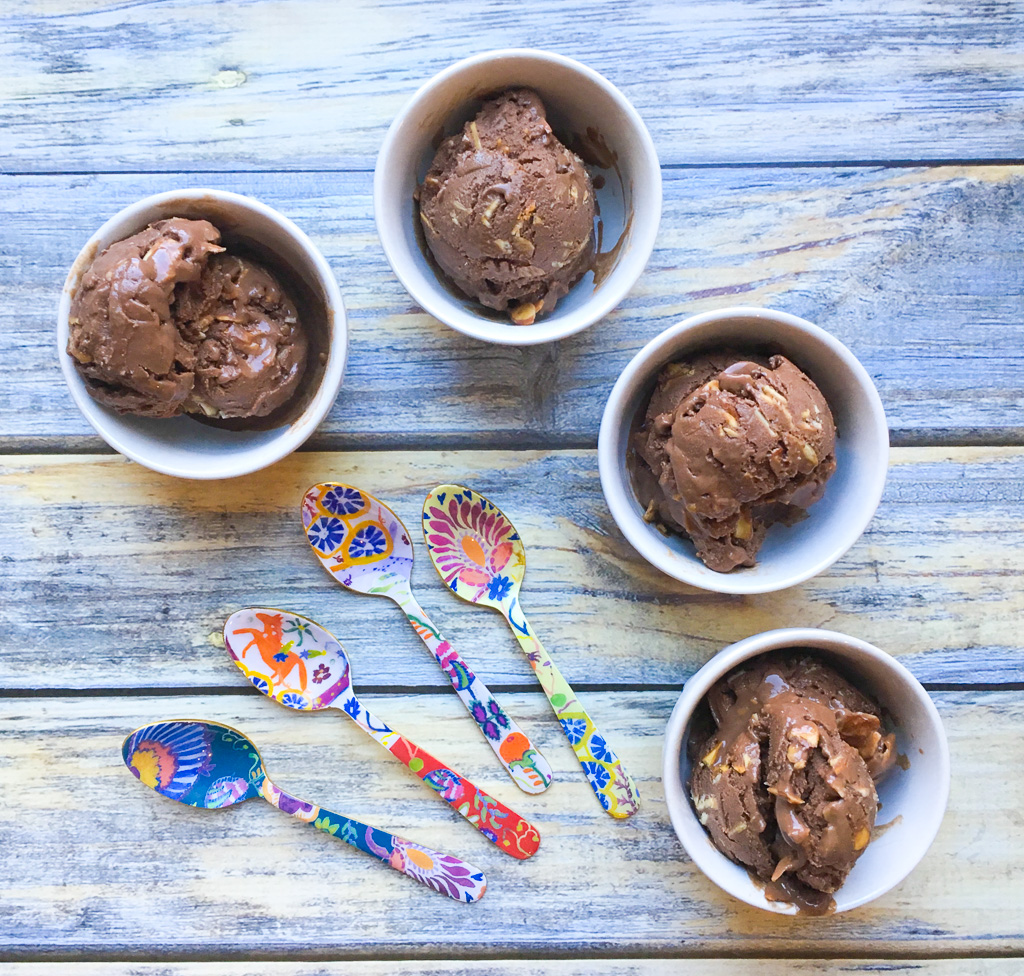 This low-FODMAP dark chocolate ice cream is guaranteed to impress. Scoop this velvety and chocolatey low-FODMAP ice cream into a dish and layer with my low-FODMAP hot fudge. I love ice cream with texture so I added toasted almonds, but you could jazz this up with coconut, chocolate chips, pecans, or peanuts!
Here is another great low-FODMAP cinnamon spiced french vanilla ice cream recipe and low-FODMAP Strawberry ice cream.
For more recipe ideas, check out over 300 low-FODMAP recipes on the blog!
Be healthy and happy,
Rachel Pauls, MD
---
Low-FODMAP Dark Chocolate Ice Cream with Toasted Almonds; Gluten-free, Dairy-free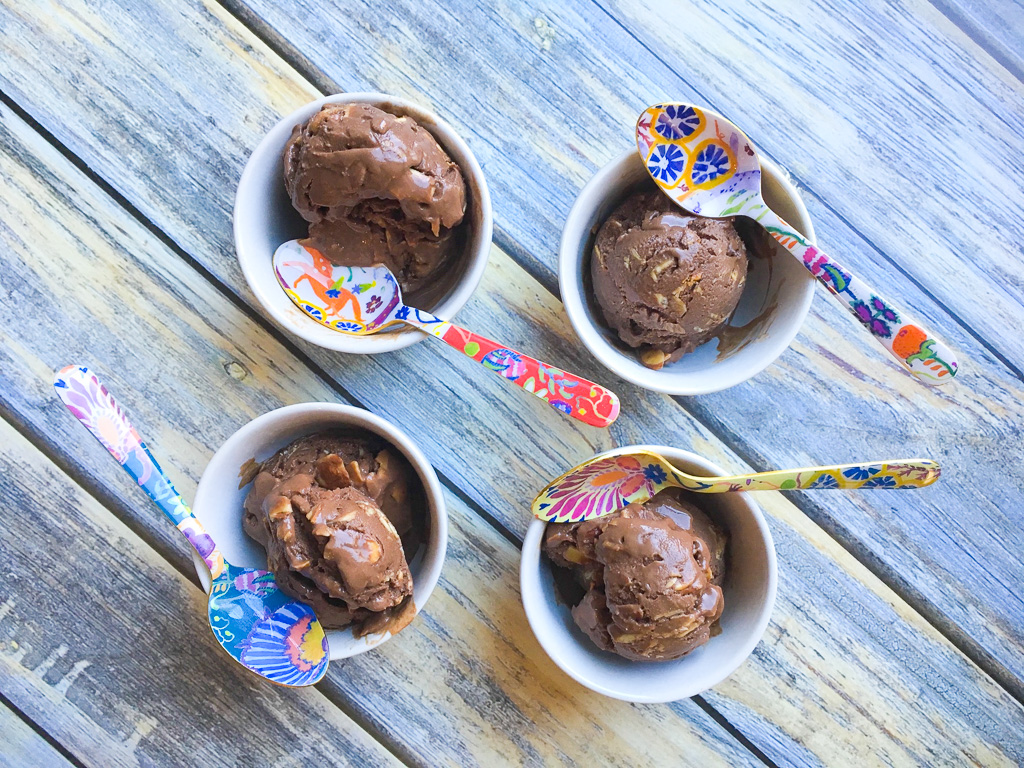 Although this recipe has not been tested, a single serving should be low-FODMAP based on the ingredients
Servings: 14
Prep time: 30 minutes, plus cooling
Churn time: 20-25 min
Equipment: ice cream maker (I use the KitchenAid attachment for my mixer)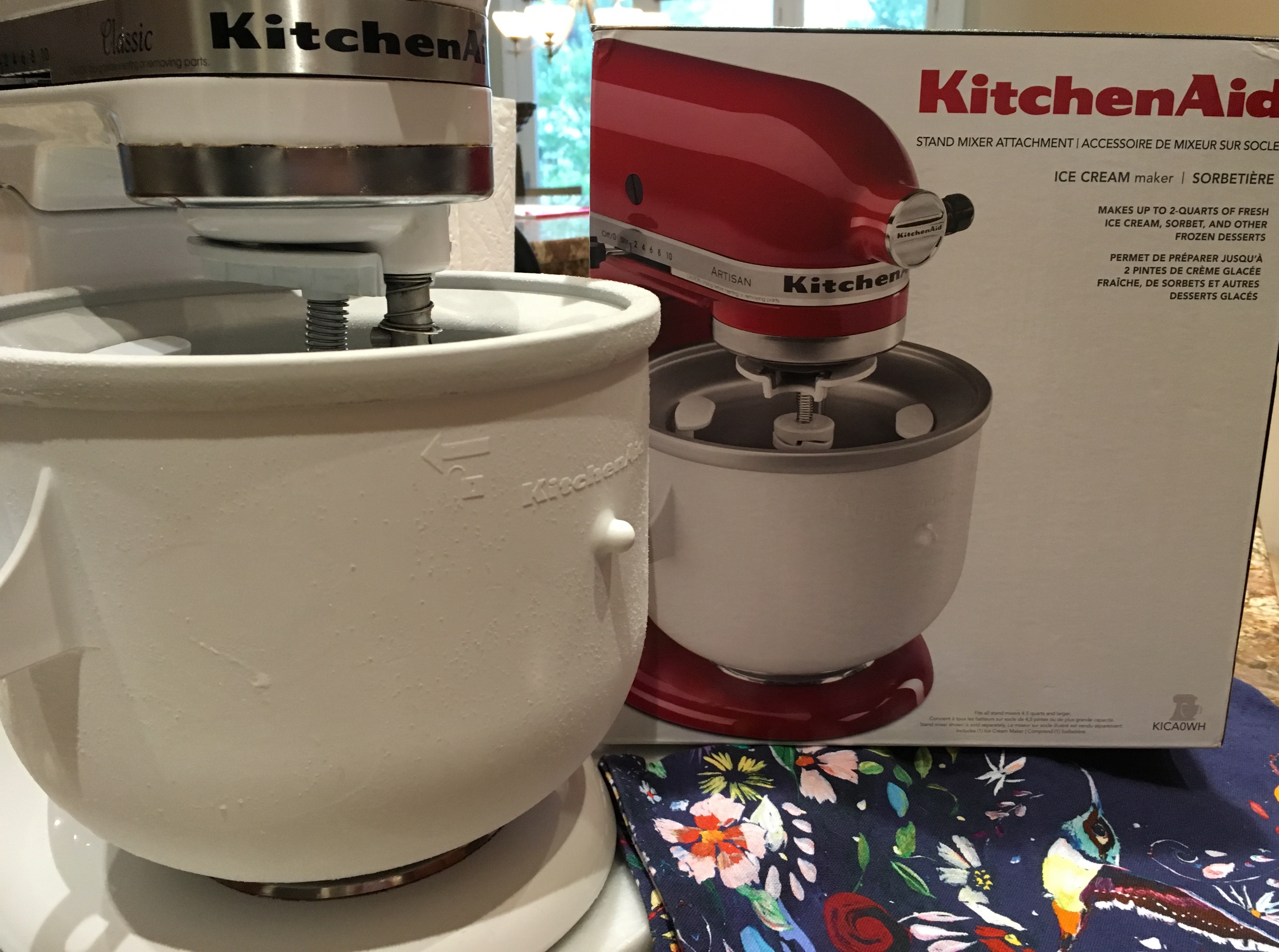 Ingredients
2 (13.5 or 14 ounce) cans full fat coconut milk
1 cup sugar
1/4 teaspoon salt
1 teaspoon espresso powder
6 tablespoons unsweetened cocoa powder
3 egg yolks, lightly beaten
1 teaspoon vanilla extract
72 g toasted slivered almonds (1 cup) or 100 g toasted shredded coconut or other stir in

Directions
The night before, place your ice-cream maker bowl in freezer to chill
Place coconut milk, sugar, cocoa, espresso, salt and vanilla in blender and blend until smooth
Place milk mixture in a saucepan over medium heat
Bring mixture to a light simmer, stirring occasionally (do not boil)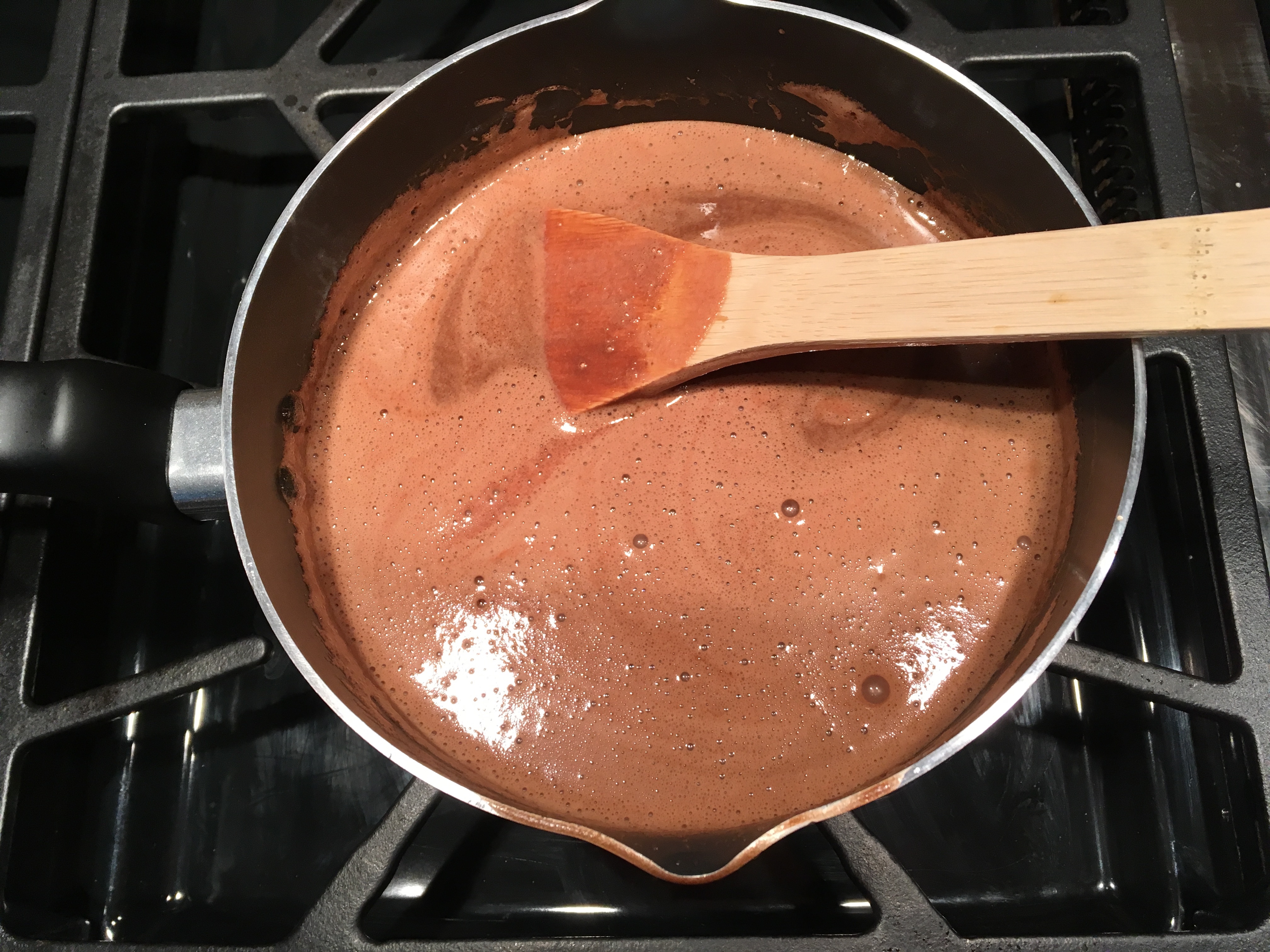 To a large mixing bowl, add the egg yolks and whisk until they lighten in color
Stir roughly 1/3 cup of the warm chocolate-milk mixture into the eggs to temper the eggs
Add remaining liquid slowly and mix until completely combined.
Replace mixture to saucepan and heat until edges bubble, about 5 minutes (mixture should slightly thicken)
Cover and place in refrigerator overnight
Once chilled, re-whisk to remove lumps and pour the mixture into the pre-chilled ice cream container and prepare according to manufacturer's instructions. It should take 20-30 minutes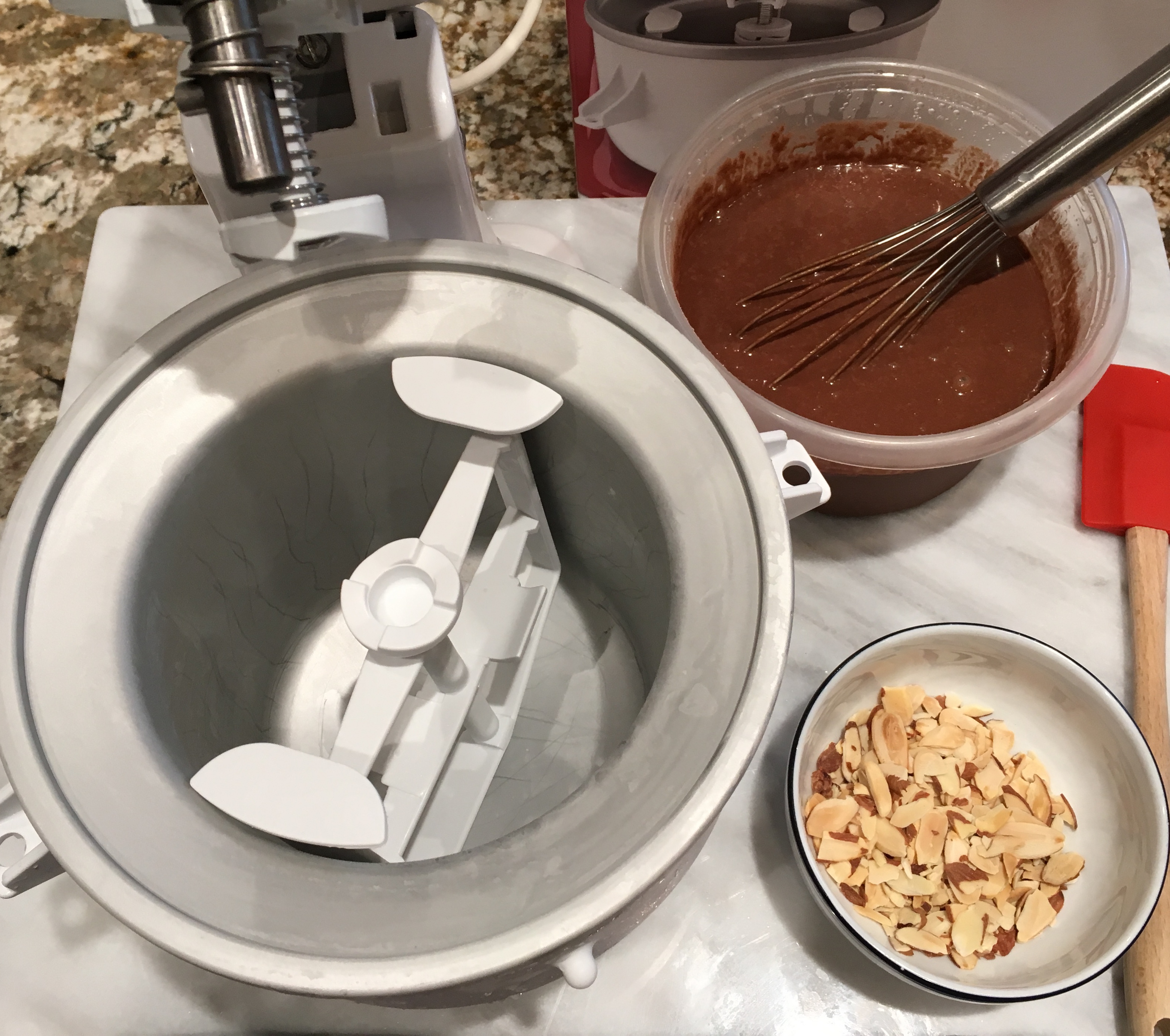 After churning, fold in the toasted almonds or coconut (I did it by hand)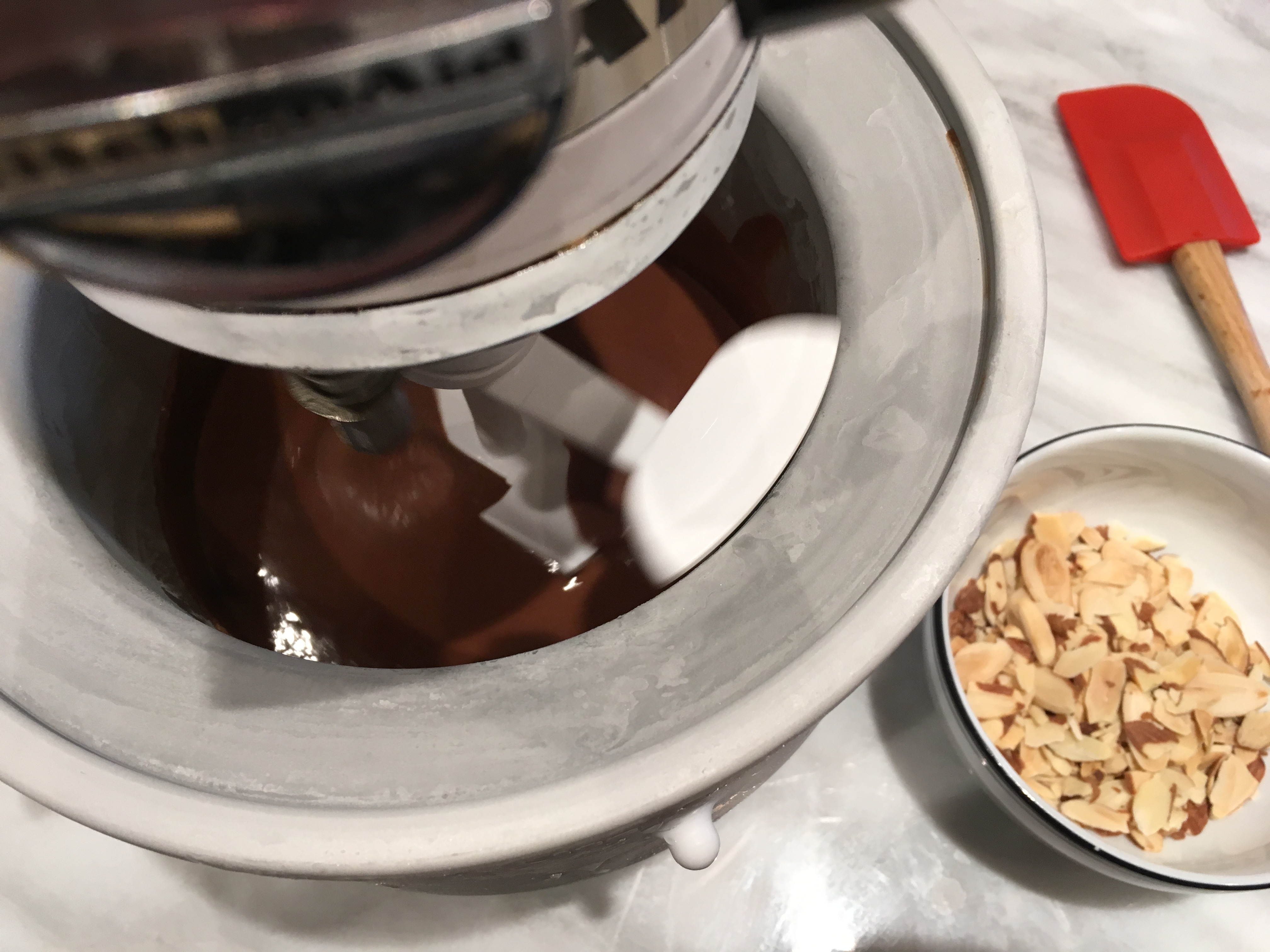 Either consume immediately as "soft serve" consistency, or freeze, covered for 6-8 hours in a freezer-safe container to harden
Let set out for 10-15 minutes before scooping
This is so chocolatey and rich!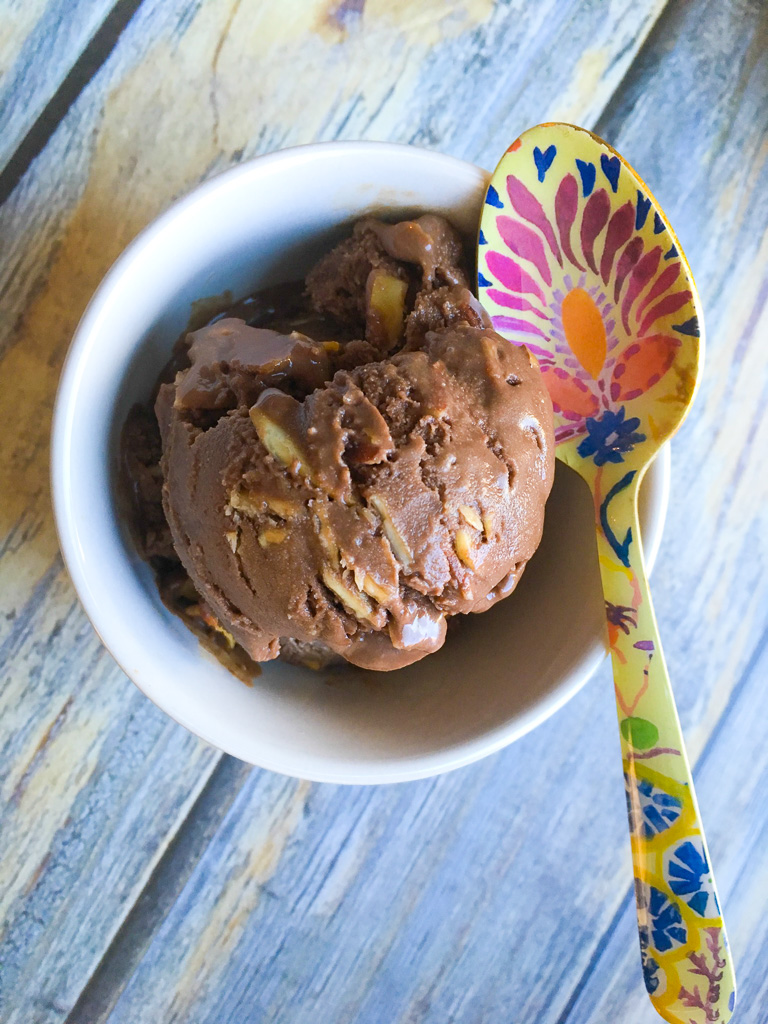 Pour over some vegan low-FODMAP hot fudge for more decadent treat!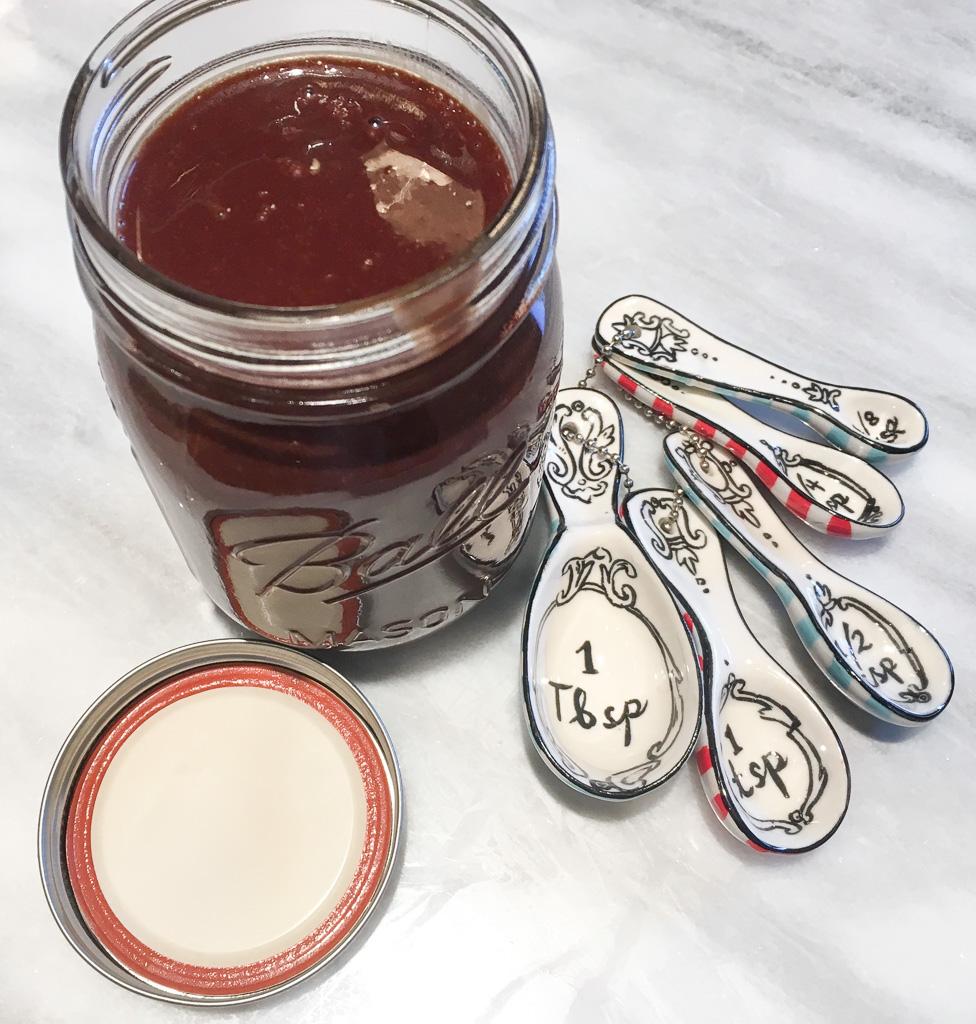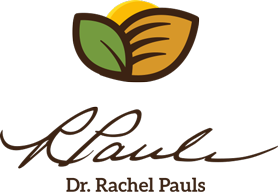 Printer Friendly Version
Comments Rating
( review)