Low-FODMAP Crunchy Salted Caramel/ Toffee Bark; Gluten-free, Vegan
July 4, 2018
Printer Friendly Version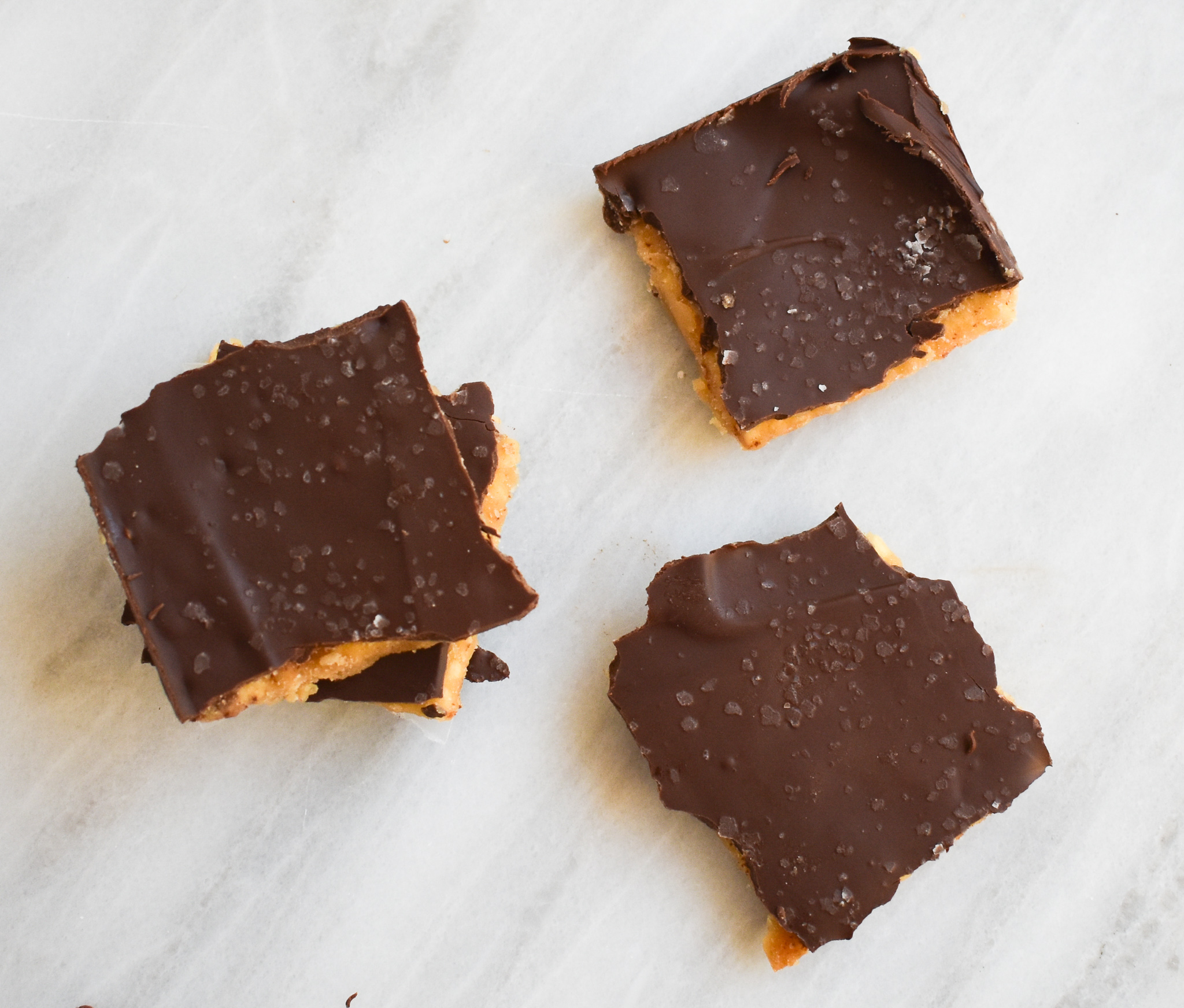 Super easy, delicious and so versatile!  This low-FODMAP Crunchy Salted Caramel/Toffee Bark recipe is perfect for any occasion.  You can make it vegan, gluten-free and Kosher for Passover.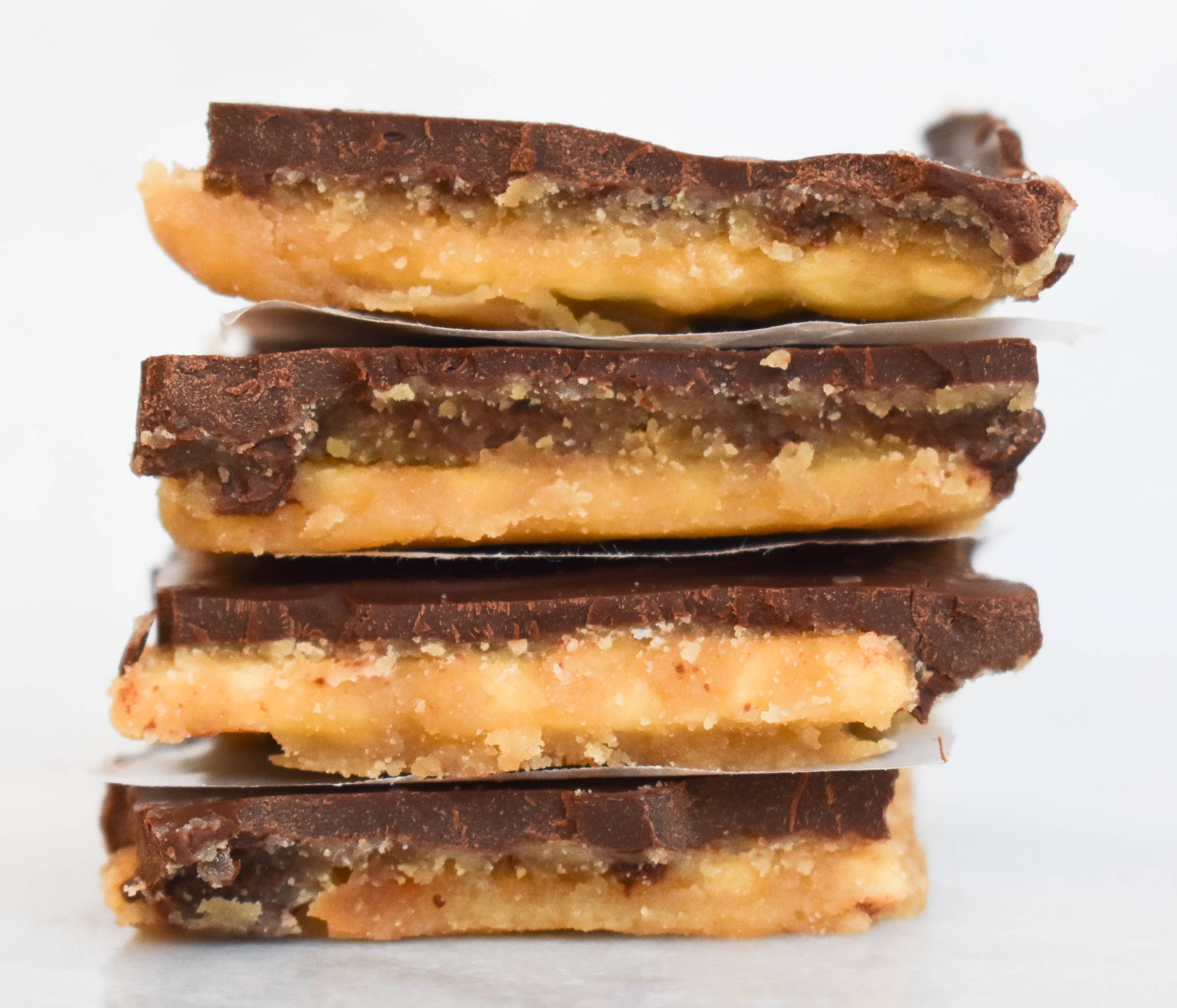 I love the way the crackers sumptuously soak up the caramel and make a crunchy, crumbly sweet and salty flavor with the richness of the chocolate.  This low-FODMAP Crunchy Salted Caramel/Toffee Bark is to-die-for.
Check out over 450 more low-FODMAP recipes on my blog.  You may also love:
Be healthy and happy,
Rachel Pauls, MD
---
Low-FODMAP Crunchy Salted Caramel/Toffee Bark; Gluten-free, Vegan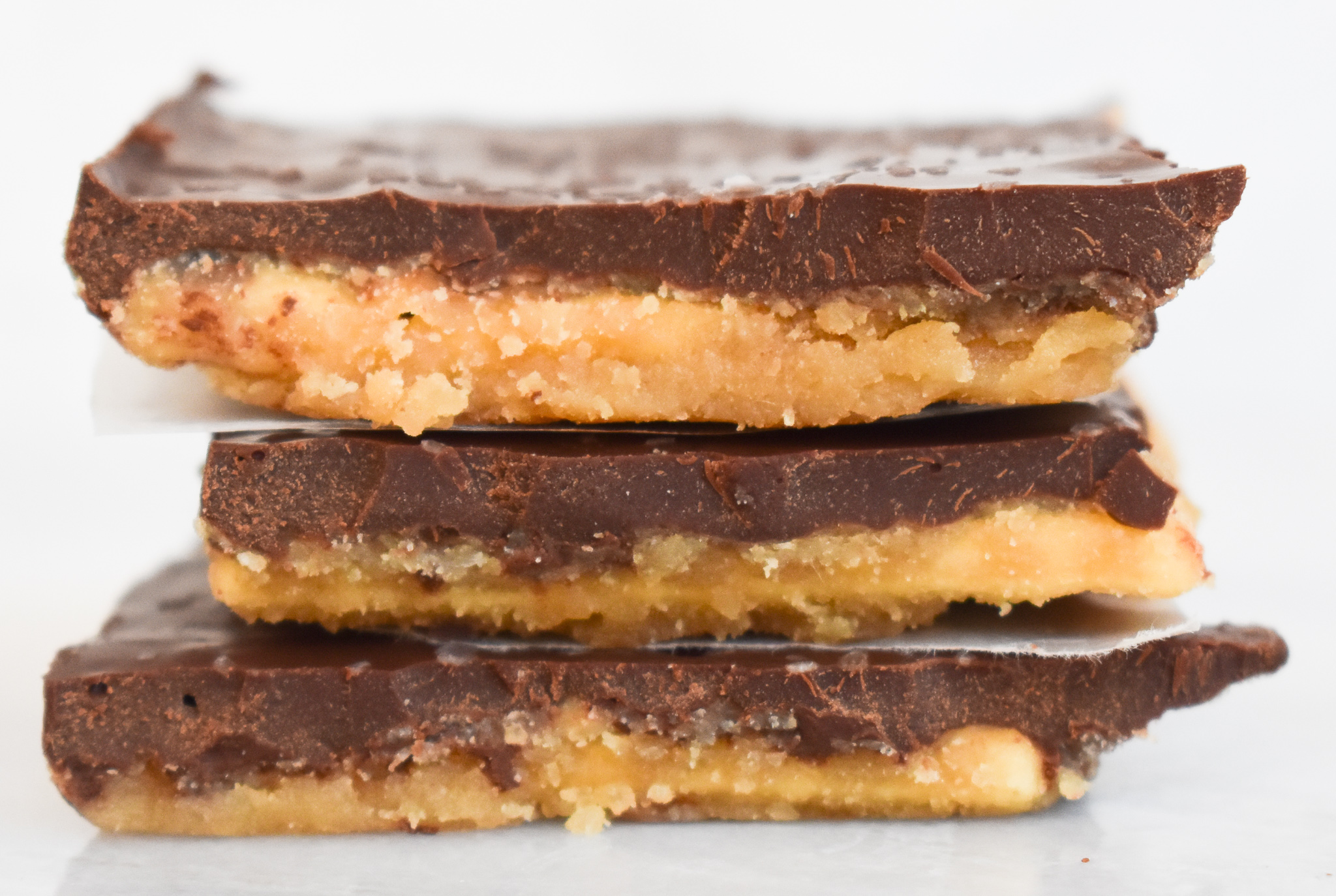 Although this recipe has not been lab tested, a single serving should be low-FODMAP based on the ingredients (using available FODMAP data at time of posting)
Yield: About 42 squares
Serving size 1-2 squares
Prep time: 10 min
Bake time: 7 min
Total time: 15-20 min
Bake: 400 F
Equipment: large rimmed baking sheet (we used 16 by 12 inch),  medium saucepan
Ingredients
4 ounces gluten-free low-FODMAP crackers, or gluten-free matzo (for Passover)

Basically the amount needed to layer the bottom of your baking sheet (if your sheet does not hold this amount, then adjust accordingly)
The closest gluten-free crackers to a saltine I like are Glutino brand
If you can tolerate gluten, then regular saltines are low-FODMAP based on recent US testing

This recipe will use about 42 saltines

Manischewitz gluten-free matzo is recommended as other brands may contain honey or other high-FODMAP ingredients

1 cup vegan spread (I like Earth Balance)

can also use butter for non-vegan version

1 cup light brown sugar
1 teaspoon vanilla
12 ounces semi-sweet chocolate
Kosher salt or sea salt
Chopped pecans/peanuts/hazelnuts for topping (optional)
Directions
Line a baking sheet with an edge using parchment paper, aluminum foil or silicone sheet
Preheat oven to 400 F
Lay crackers or matzo in single layer on the baking sheet
In a medium saucepan, melt margarine or butter
Stir in brown sugar
Bring to a boil for 3 minutes, stirring constantly

Be sure the sugar is completely dissolved, or continue to boil until it is
Mixture should be a deep caramel color and smooth

Remove from heat, stir in vanilla
Pour over the crackers to cover completely, spread as needed
Bake for 5-7 minutes until toffee is bubbling

watch to ensure it doesn't burn- ovens vary

Remove from oven and sprinkle chocolate chips evenly over surface
As chips begin to melt, spread these evenly

if they aren't melting, just pop the tray back in the oven and watch for a minute
can also melt the chocolate in the microwave or double boiler and spread it over the surface

Sprinkle with chopped nuts or coarse salt or both (I used just salt for mine- so good!)
Cool on counter until set, then refrigerate until hardened.
Break or cut into pieces; store in air-tight container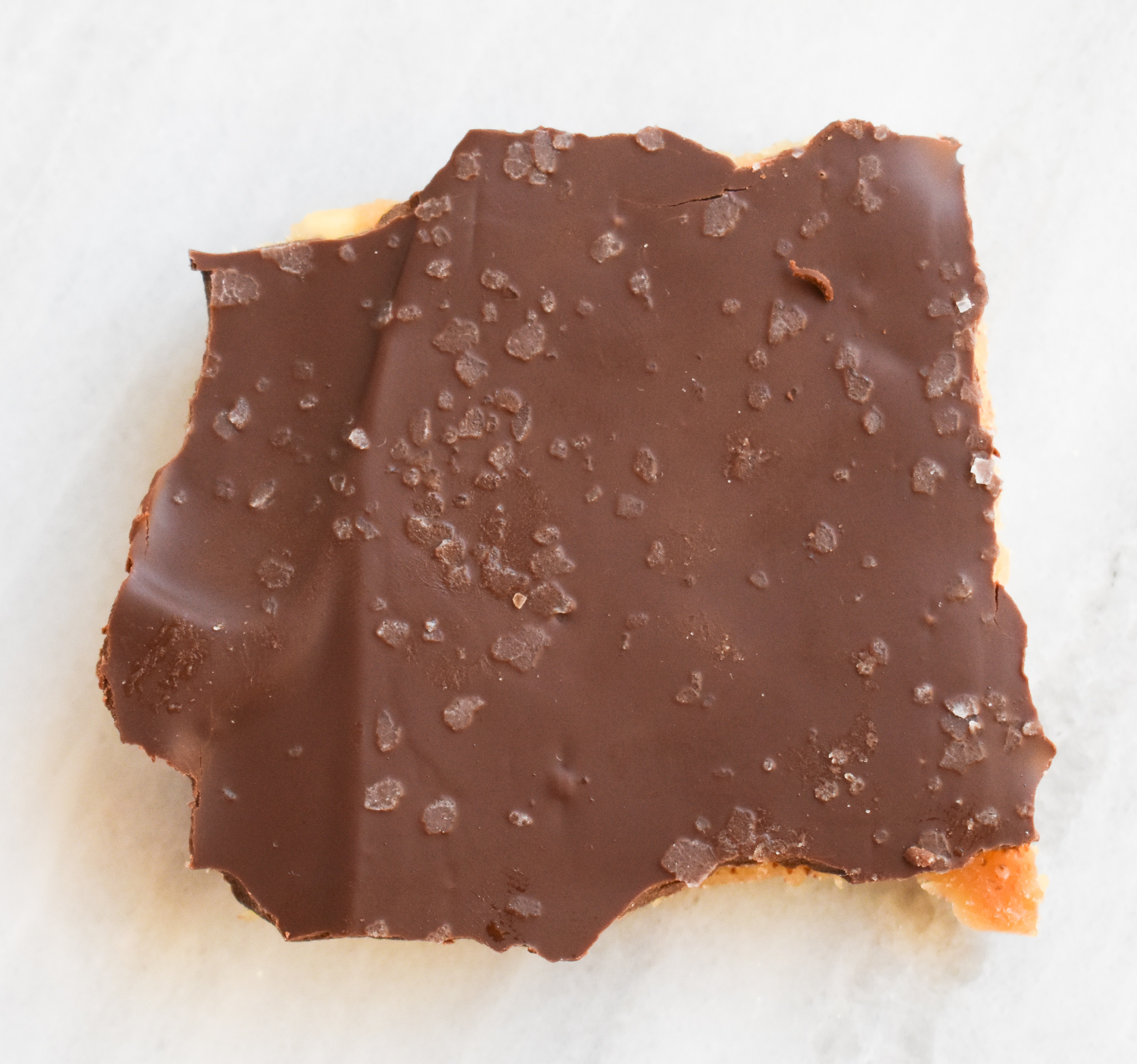 So addictive!  I see why this is sometimes called 'Christmas Crack'.  Love my low-FODMAP Crunchy Salted Caramel/Toffee Bark!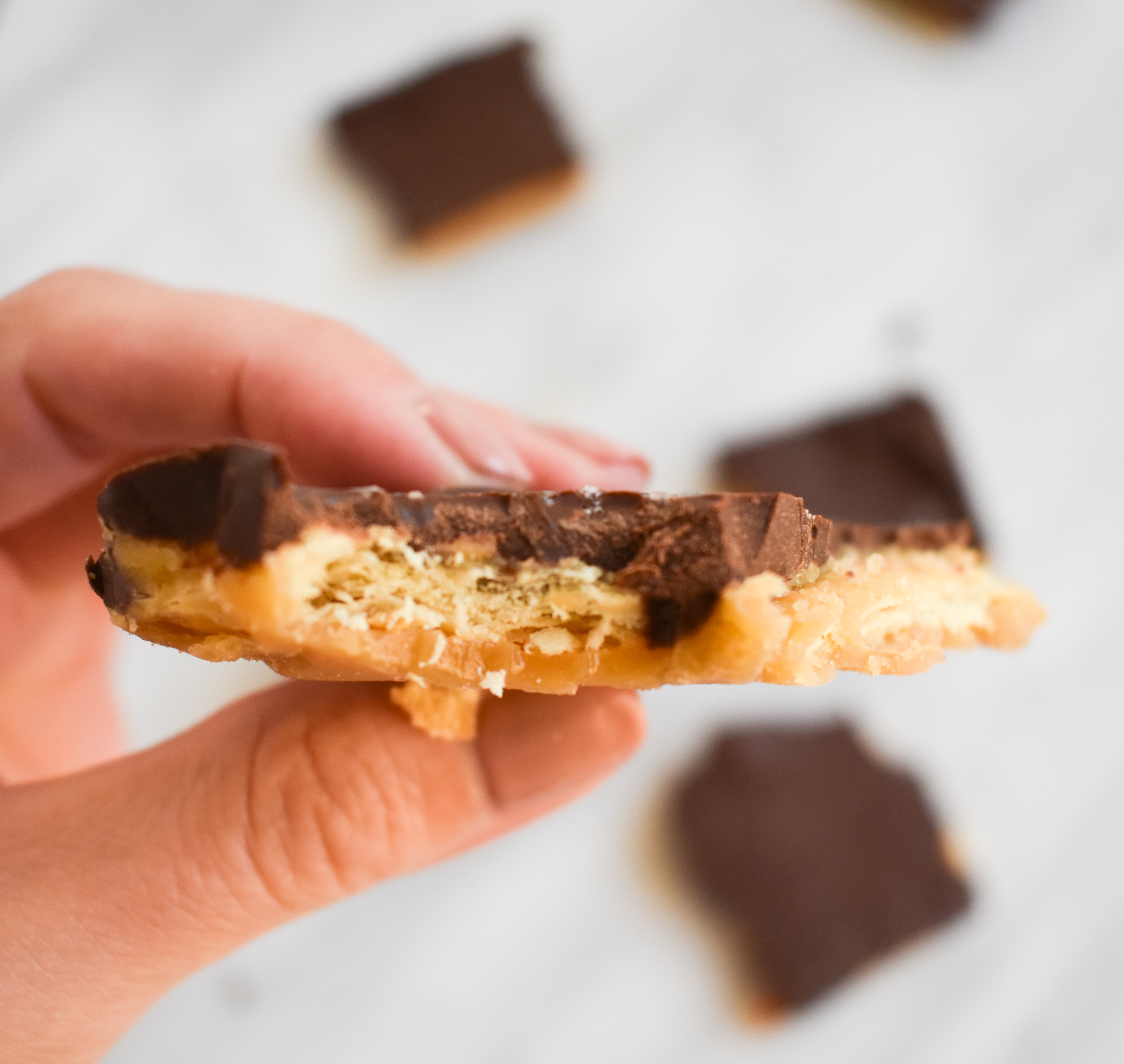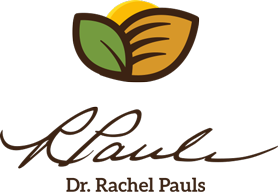 Printer Friendly Version
Comments Rating
( reviews)