Low-FODMAP Chocolate Sandwich Cookies with Vanilla Cream Filling; Gluten-free
May 6, 2023
Printer Friendly Version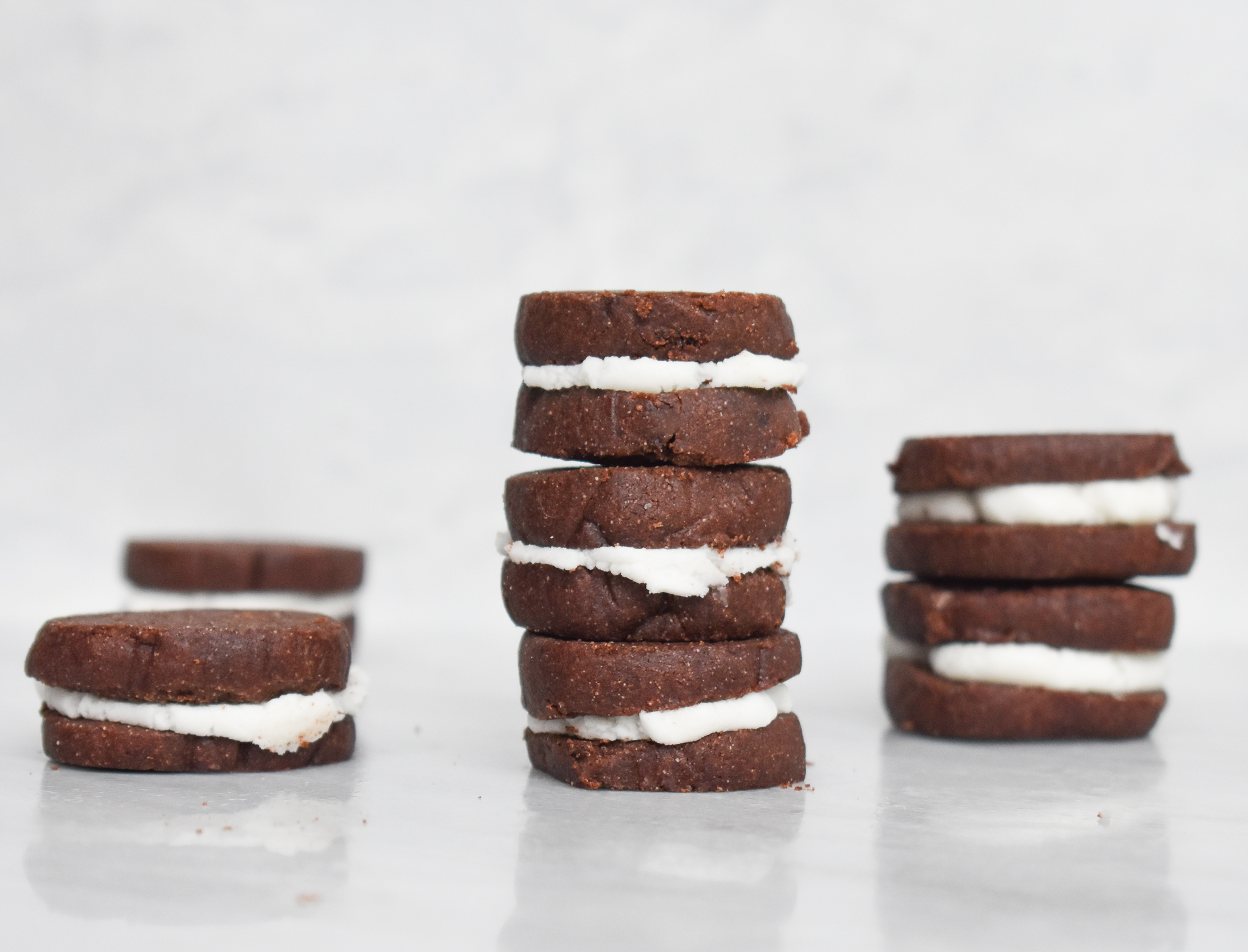 Hello gorgeous!
Low-FODMAP Chocolate Sandwich Cookies.  With low-FODMAP Vanilla Cream.
Dare I call them 'fauxoreos?"
I dare!
These crisp, dark, and rich Low-FODMAP Chocolate Sandwich Cookies are light and crunchy. Packed with the creamy and sweet filling that you know and love.  Made from scratch, and gluten-free.
Low-FODMAP Chocolate Sandwich Cookies with Vanilla Cream are like the store- bought version but BETTER.  And because my recipe skips all the stress of rolling and cutting out the cookies, you will love these low-FODMAP Chocolate Sandwich Cookies even more 🙂
You can make these as big as your palm, or into thin minis.  Double up the cream for that 'stuffed' flavor, or skip it for the pure chocolate biscuit taste.  I like to use the cookies in my low-FODMAP Chocolate Cookie Crust recipes too.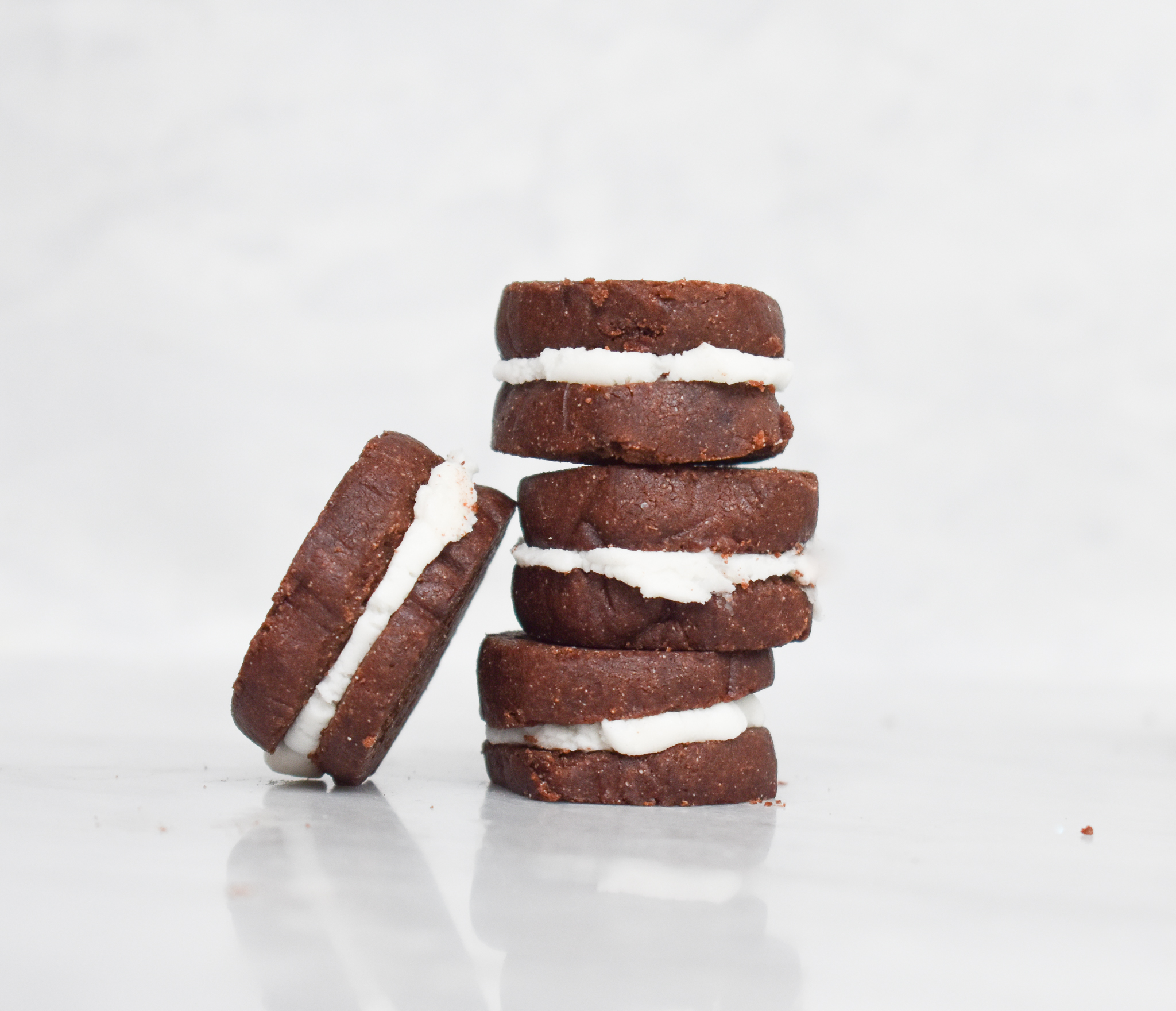 I used a little bit of guar gum in the low-FODMAP Vanilla Filling to give it that slightly gluey texture of the original store variety.  This is an ingredient in a powder form, that you can find in the baking aisles, or online.  If you don't have it, you can certainly still enjoy the filling as is.
You may also love my:
Or check out over 500 more low-FODMAP recipes on the blog!  IBS-friendly.
Be healthy and happy,
Rachel Pauls, MD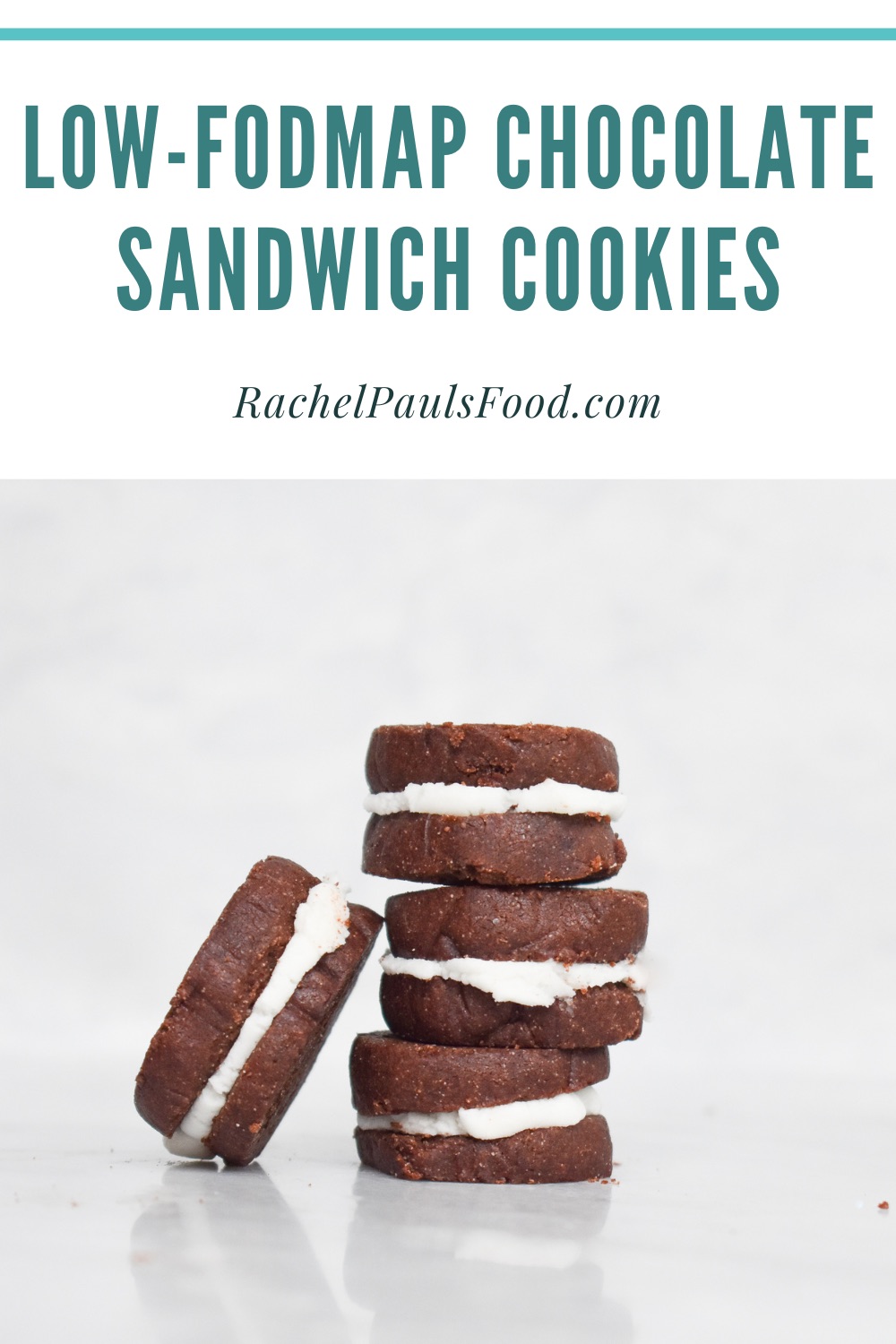 Although this recipe has not been lab tested, a single serving should be low-FODMAP based on the ingredients *using available FODMAP data at time of posting
Yield: About 50 sandwich cookies (varies depending on size you make your cookies)
Serving size: 2 sandwiches
Prep time: 30 min, plus chilling (30 minutes or overnight)
Bake time: 9 min (increase for larger cookie size)
Total time: 50 min, plus chilling
Bake: 350 F
Ingredients
For the Cookies:
3/4 cup unsalted butter, softened
1 cup granulated sugar
1 large egg, room temperature
1 teaspoon vanilla extract
1 & 3/4 cups all-purpose, GF, low-FODMAP flour (I use Authentic Foods GF Classic Blend- see my low-FODMAP bake off for the reasons why!)
1/4 cup sweet rice flour, gluten-free

This is different than regular rice flour, it is made from 'sticky rice' and will provide a different texture to the biscuits
I use this flour in my low-FODMAP Speculoos Cookie recipe as well!

1/2 cup Dark or Dutch Process cocoa powder

You can use regular cocoa, but the taste and color won't be as rich

1 teaspoon baking powder
1 teaspoon baking soda
1 teaspoon xanthan gum, if not added to your flour choice
1/4 teaspoon salt
For the Filling:
3/4 cup vegetable shortening
2 & 1/2 cups confectioner's sugar
1 teaspoon vanilla extract
2 tablespoons hot water (not boiling)
1/4 teaspoon guar gum

You may skip this ingredient, but it helps with the texture of the filling.  Some recipes call for gelatin, but I prefer to keep this recipe vegetarian

A pinch salt
Directions
In large bowl of electric mixer fitted with flat paddle, beat the butter and sugar until creamy and light on medium-high speed
Add the egg and vanilla extract, beat again, scraping down bowl as necessary
In a medium separate bowl, whisk together the 2 LF, GF flours, cocoa powder, and the remaining dry ingredients (baking powder, baking soda, xanthan gum, salt)
Add this to the mixing bowl and blend on medium-low until incorporated and the dough is soft and smooth in appearance, scraping sides as necessary
Place the dough on a board, or silicone mat and separate into 2 equal pieces
Wrap each half in plastic wrap and roll into a log shape with the ends twisted, until each log is smooth.  Logs should be about 1 to 1.5 inches in diameter by 17-20 inches long *see next point.  Refrigerate 30 minutes or longer until well chilled (For a larger cookie, roll a wider log)

*You may also choose to refrigerate the two halves without rolling into logs, and then chill.  You can then roll out your dough on parchment paper to about 1/8 inch thick and use a small round cookie cutter for even shaped cookies.  Up to you!

When ready to bake the low-FODMAP cookies, preheat oven to 350F and place your rack in the center of the oven
Line your baking sheets with parchment paper or silicone liners
Using a sharp knife, begin slicing the log into 1/8-1/4-inch slices for the cookie rounds

This is a bit tricky, but you don't want them thick since there will be 2 cookies per sandwich

Place these about 1 inch apart on your cookie sheet.  They will not spread
Bake for 9 minutes or until completely cooked.  Allow to rest on pan for about 5 minutes, and remove to cool on wire rack once they are set on the bottom
Cool completely prior to filling
While they are cooling, prepare the cream filling
In your stand mixer, cream shortening until smooth
Stop mixer and add 1 cup of powdered sugar then sprinkle the guar gum  and salt in this sugar prior to mixing.  Add the remaining sugar a bit at a time until incorporated
Add vanilla and the hot water until the desired consistency is reached (you may need a little more or less water)
Use a spoon to drop a ball on one cookie half, then sandwich with another half and press down.  Repeat until all the cookies are filled

You may also wish to use a piping bag or resealable plastic bag

Store in an airtight container while they last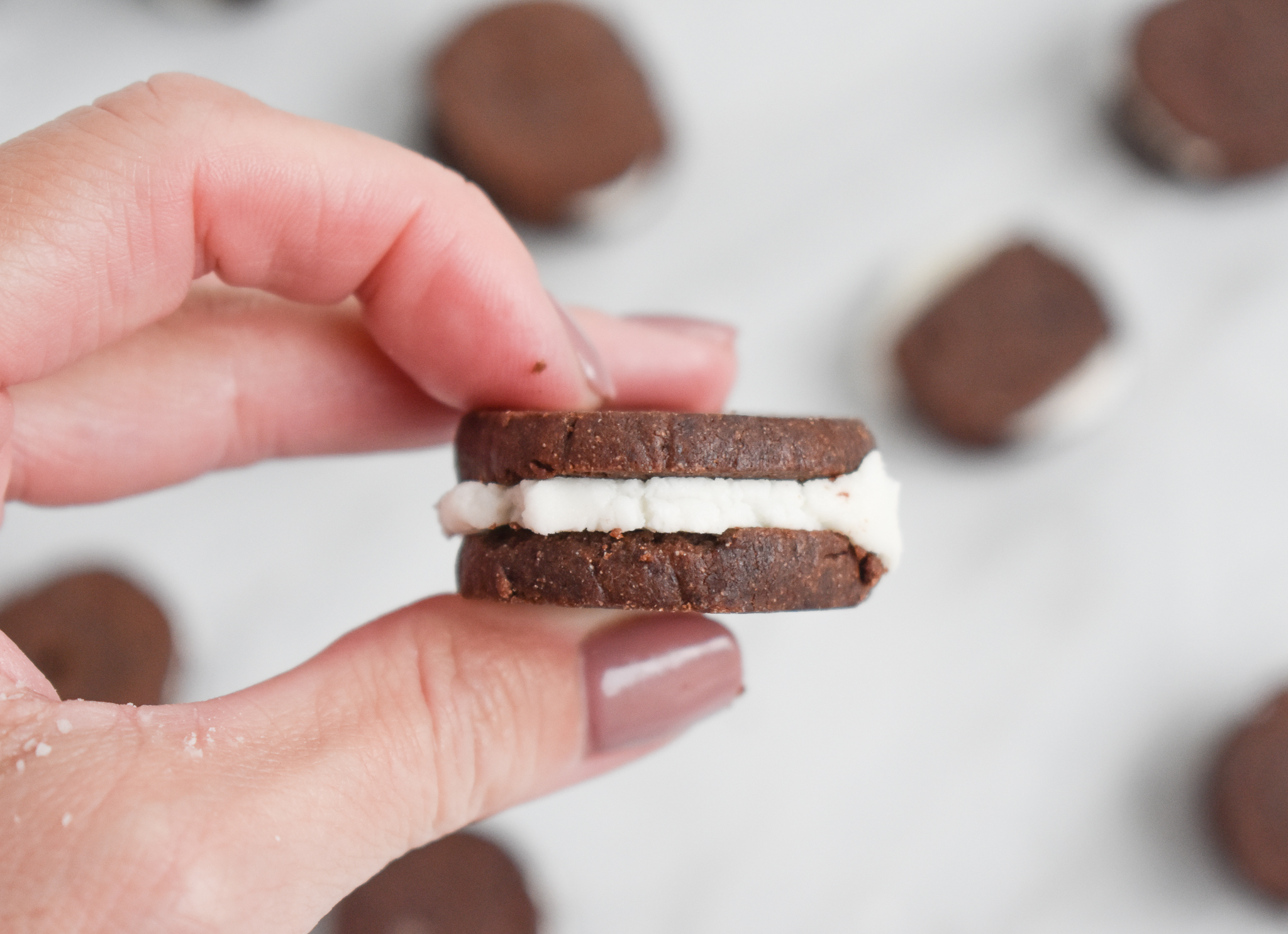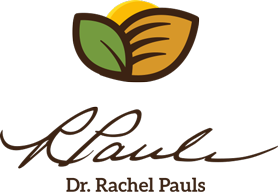 Printer Friendly Version
Comments Rating
( reviews)