Elegant Low-FODMAP Lemon Cinnamon Chicken; Gluten-free, Dairy-free
January 10, 2017
Printer Friendly Version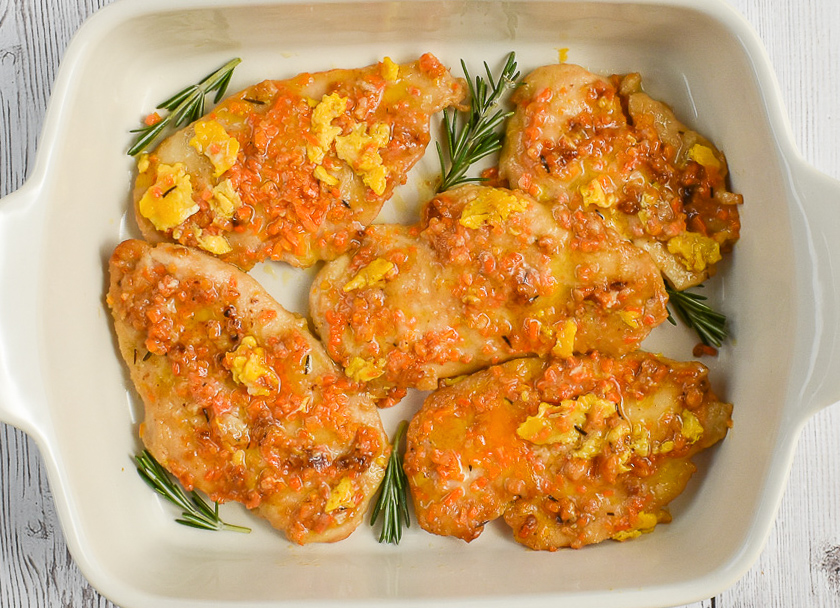 Hands down, this low-FODMAP Lemon Cinnamon Chicken is my favorite low-FODMAP chicken breast recipe. Unlike some other recipes, the chicken maintains its moisture and stays succulent and tender. The low-FODMAP lemon cinnamon ambrosia (sauce) creates an aromatic experience, both while cooking and savoring the meal. But best of all, something about the flavor combination of fruity tones and cinnamon takes me back to those traditional family meals around the table growing up.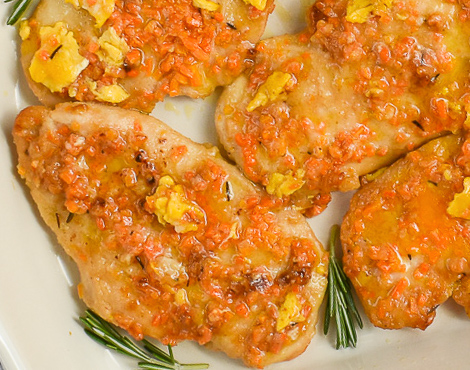 Low-FODMAP Lemon Cinnamon Chicken manages to be a comfort food, an elegant meal and a healthy treat all at once. Not to mention, my husband and I always fight over the last piece.
You may also love:
Or check out over 300 more low-FODMAP recipes on the blog.  IBS-friendly!
Be healthy and happy,
Rachel Pauls, MD
---
Low-FODMAP Lemon Cinnamon Chicken; Gluten-free, Dairy-free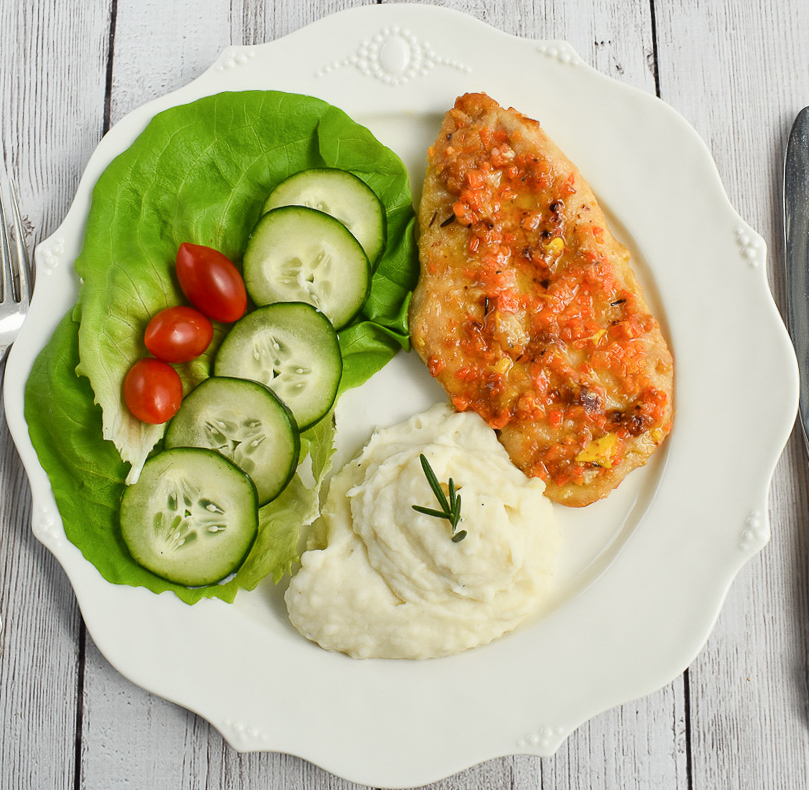 Although this recipe has not been tested, a single serving should be low FODMAP based on the ingredients
Prep time: 10 minutes
Cook time: 75 minutes
Total time: 85 minutes
Servings: 4
Ingredients:
For the low-FODMAP lemon & cinnamon ambrosia:
½ cup extra-virgin olive oil
2 carrots (finely chopped)
1 sprig fresh rosemary (extra for garnish, if desired)
4 bay leaves
2 tsp. salt, divided
2 tsp freshly ground pepper, divided
Zest of 1 lemon
1 tbsp. garlic-infused olive oil
For the low-FODMAP chicken breasts:
4 or 5 large boneless, skinless chicken breasts (16-20 ounces)
Olive oil for frying
1/4 cup low-FODMAP gluten-free flour of your choice for coating (I used Authentic Foods GF Classical Blend)
3.5 oz. dry white wine
Juice of 2 lemons (about 1/4-1/2 cup)
4 cinnamon sticks
7 oz. low-FODMAP chicken stock (I make my own and freeze in batches)
1 large egg yolk
Directions:
To make the Lemon Cinnamon Ambrosia (sauce):
Heat the ½ cup olive oil in a pan and fry the carrots, rosemary and bay leaves on medium until the carrots are golden (about 10 minutes)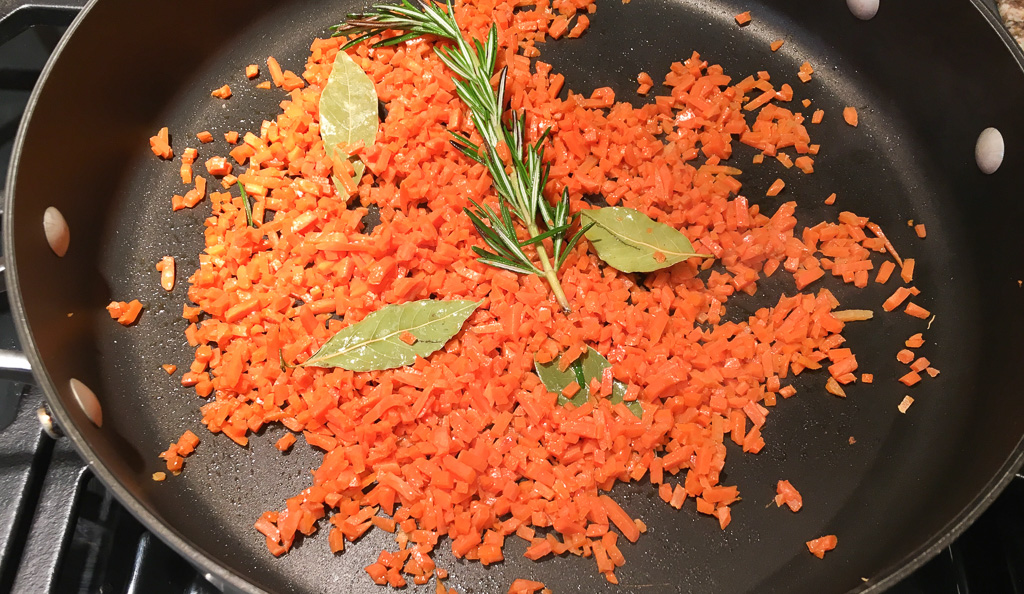 Remove the rosemary and bay leaves and add half the salt and pepper
Add the lemon zest and garlic-infused oil
Set aside for later
For the chicken:
Mix the flour with the remaining salt and pepper; coat the chicken
In a second pan, brown the chicken
Add the wine and cook for five minutes on medium
Add the ambrosia to the chicken/wine mixture, then add half the lemon juice and the four cinnamon sticks
Stir to combine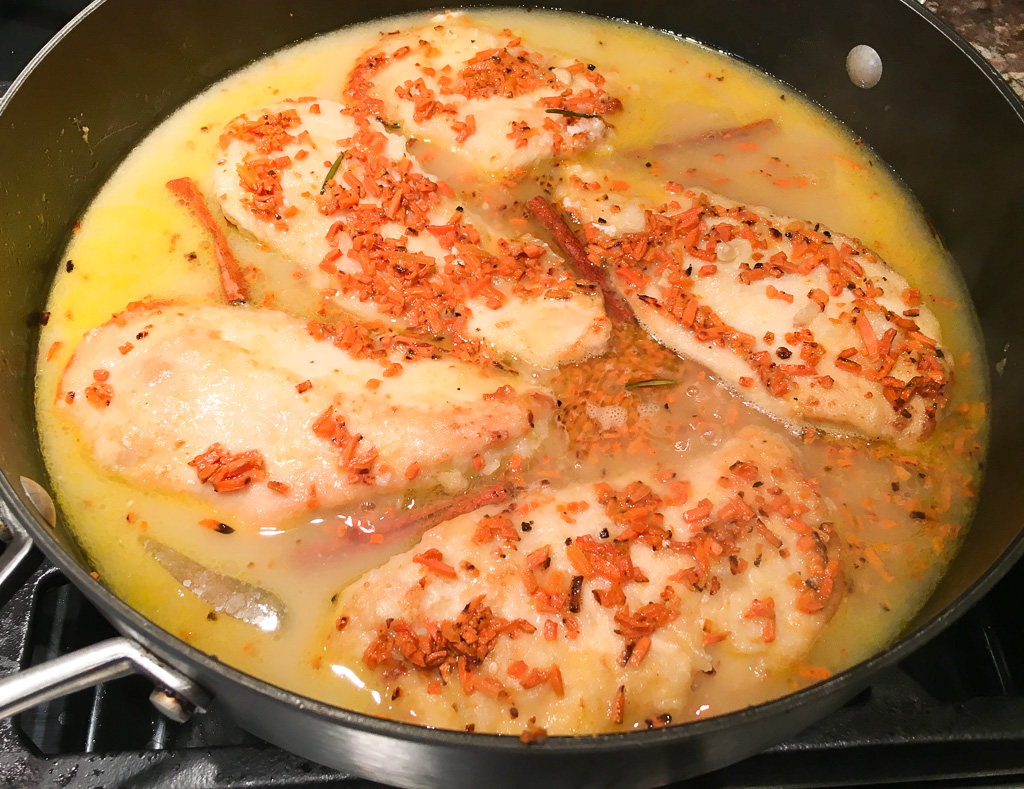 Pour in the low-FODMAP chicken stock

Cover and cook on low heat for 30 minutes

Uncover and cook another 15 minutes or so until chicken is completely cooked through
Combine the egg yolk with the remaining lemon juice
Remove the cinnamon sticks and stir the egg/lemon juice into the chicken mixture until combined
Serve immediately or store in a casserole dish
Serve with your favorite low-FODMAP sides- such as low-FODMAP mashed potatoes or low-FODMAP tossed salad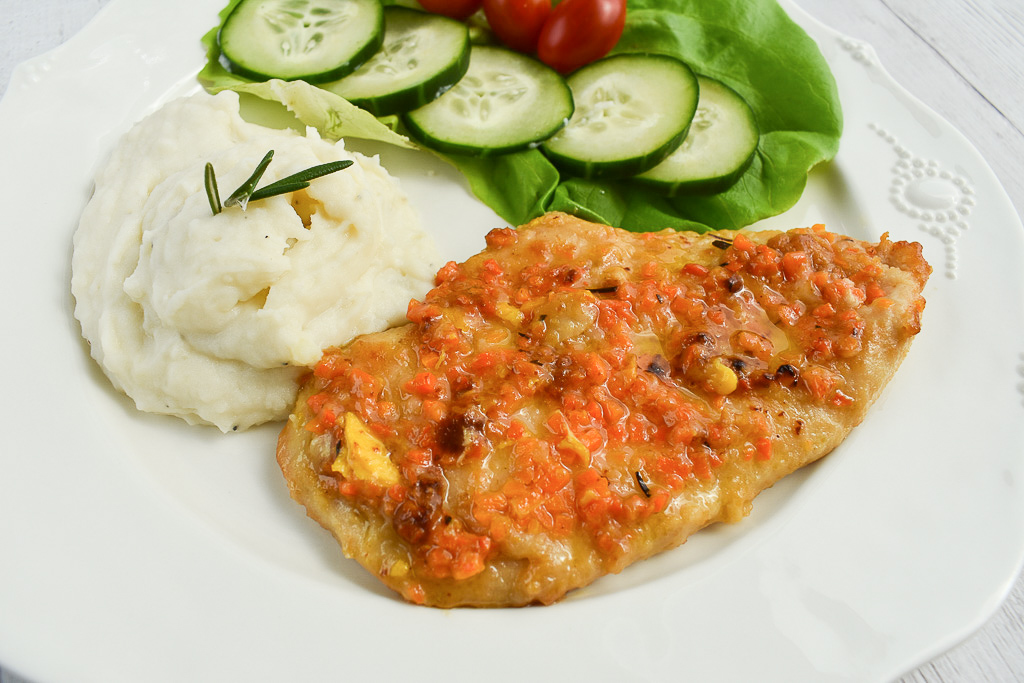 So elegant, delicious and good for you!  I love this low-FODMAP Lemon Cinnamon Chicken recipe 🙂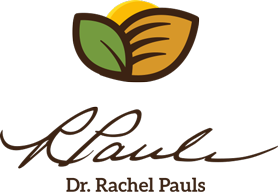 Printer Friendly Version
Comments Rating
( review)