Low-FODMAP Charoset Recipe; Gluten-free, Vegan
January 12, 2019
Printer Friendly Version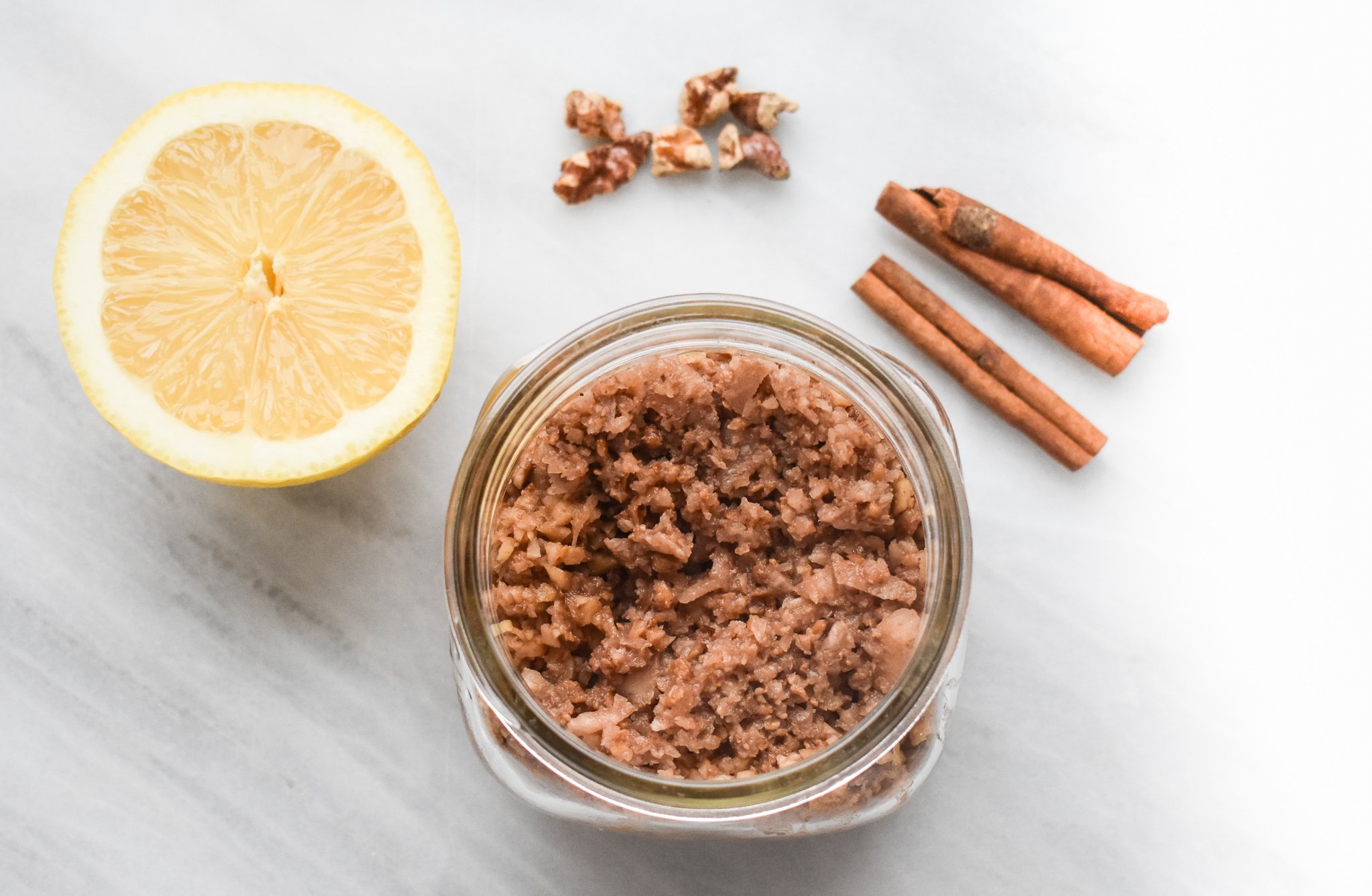 Charoset is a spreadable condiment served on the Jewish Holiday of Passover.  It is meant to signify the mortar that the Jewish slaves in Egypt spread on the bricks when they worked.  Traditionally, Charoset is made with apples (or pear), cinnamon, walnuts and wine.  It is absolutely delicious, and one of the highlights of the Seder meal (particularly since you are starving by the time you get to eat it)!
Various communities have their own versions of the above.  Some prefer the Charoset to be pureed, while others like it chunky and chop their apples and walnuts instead.  You can certainly adjust this low-FODMAP Charoset recipe to the style you prefer.
Since apples are such a pivotal part of the flavor of the recipe, it was a challenge to create a low-FODMAP Charoset. What tastes like an apple (or pear), but is low-FODMAP?
While small amounts (1 tbsp or 25 g) of certain varieties of apple can be consumed on the low-FODMAP diet, I felt the best approach would be to avoid the apple in the recipe altogether.  That way, you can enjoy more of your favorites during the Seder feast 🙂
I came up with two options, to make it easy for everyone to make this low-FODMAP Charoset recipe.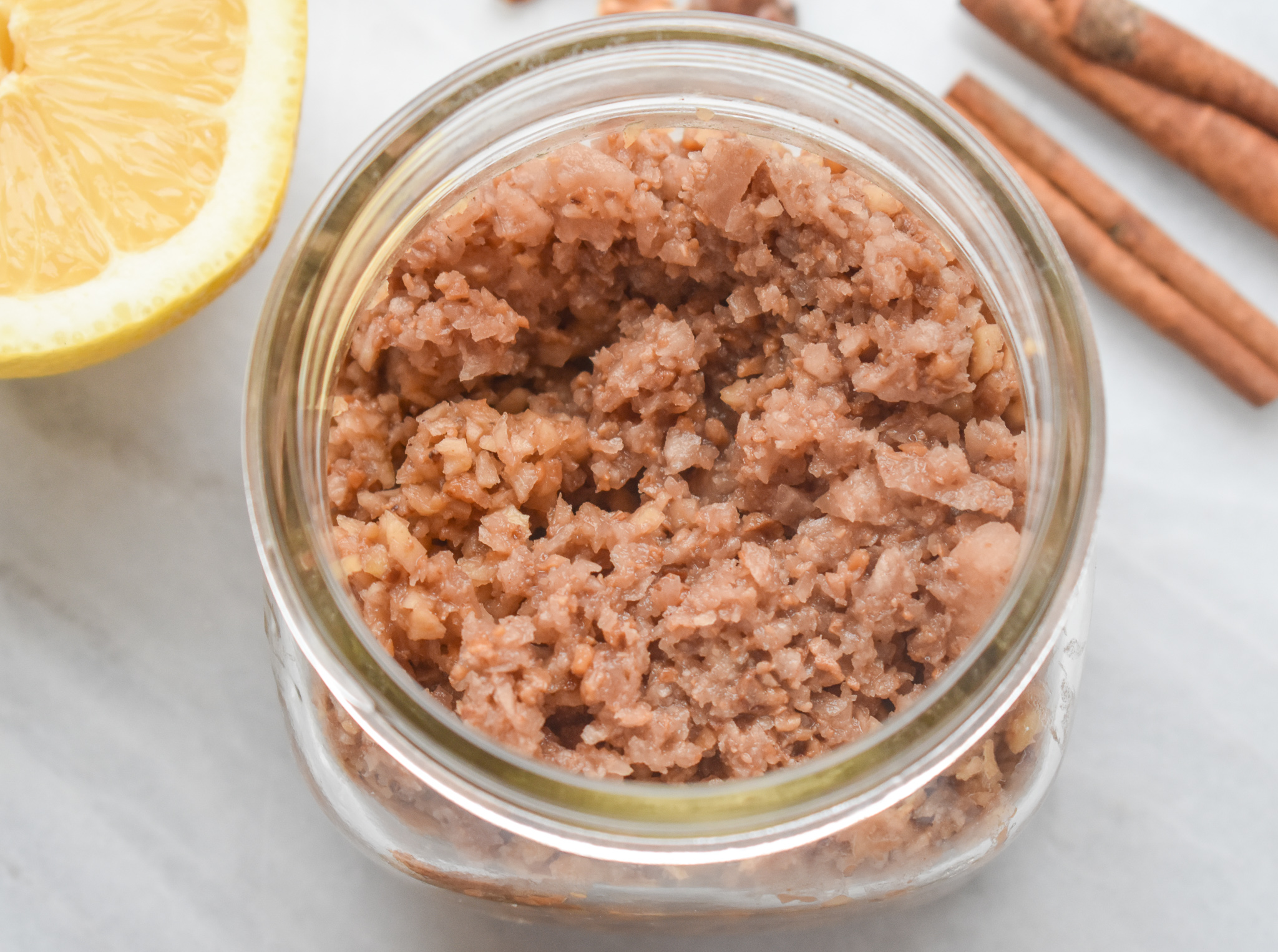 Option 1: Jicama.  Jicama is a root vegetable that is common in Mexico and Asia. It has a crunchy consistency, much like an apple-pear, with less sweetness, and can be eaten raw or cooked.
Option 2: Rutabaga.  Rutabaga is another root vegetable, slightly more common in the US diet than jicama.  While a touch more bitter than jicama, its fleshy color and softer texture is similar to McIntosh apples.  It can also be eaten raw or cooked.
With the wine, sugar and cinnamon in this low-FODMAP Charoset recipe, the taste of the vegetables is less noticeable, particularly when made in the processor (as is my preference).  So whichever root vegetable is easy to locate in your area should do fine with this low-FODMAP Charoset recipe.  However, if you have a choice, I preferred the jicama version 🙂
This low-FODMAP Charoset will fit in perfectly on your Seder table and be completely kosher for Passover too.  None of the children will even notice the difference!
Another tip: Opt for Manischewitz Gluten-free Matzo for your 8 days of Passover.  This product is made without honey and appears to be low-FODMAP based on the ingredients.  Peruse my low-FODMAP Passover Recipe Cookbook for more tips and meal choices.
You may also love:
Or check out over 400 more low-FODMAP recipes on the blog.  IBS-friendly!
Be healthy and happy,
Rachel Pauls, MD
P.S.  Want more recipes and low-FODMAP Diet Know-How?
Check out my new COOKBOOK for over 100 low-FODMAP recipes, low-FODMAP Meal Plan, FODMAP Tips and everything you need!!  It's the BEST!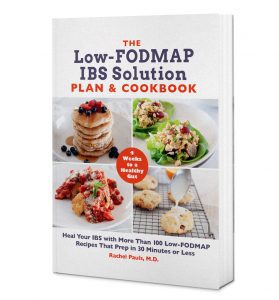 ---
Low-FODMAP Charoset Recipe; Gluten-free, Vegan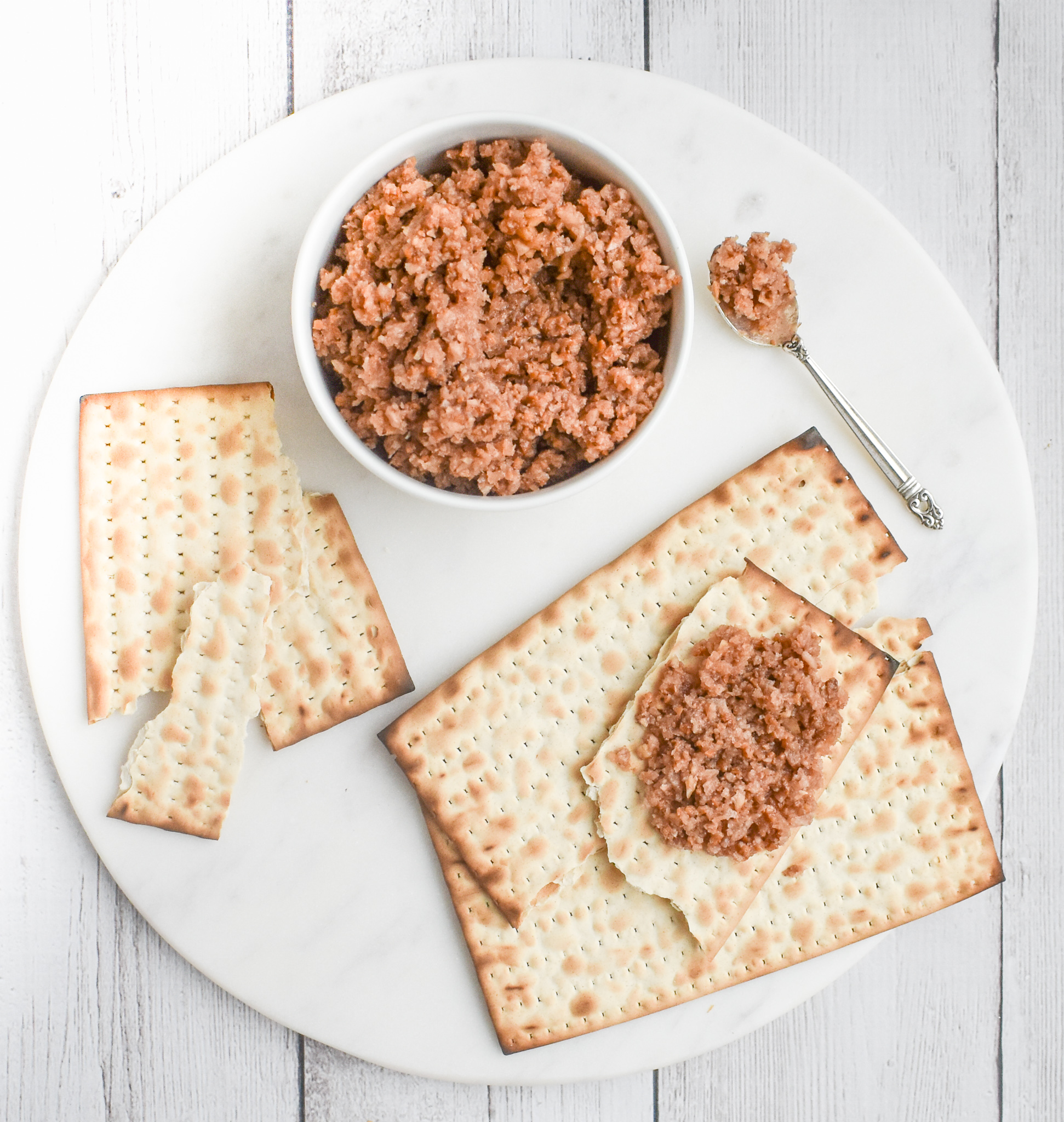 Although this recipe has not been tested, a single serving should be low-FODMAP based on the ingredients
Serves: 12
Prep time: 15 min
Equipment: Food Processor
Ingredients
1 pound rutabaga or jicama (600 g), peeled, cored, and diced into 1/4-inch cubes

Depending on the size of your root vegetables, you may need 1-2 jicama or 3-4 rutabaga for this low-FODMAP Charoset

5 ounces (140g) toasted and cooled walnuts, (shell casings completely removed)

If yours are not toasted, place in 350F for about 5-10 minutes.  It really makes the flavor so much better!

2-3 tablespoons brown sugar
3/4 cup (240ml) sweet red Passover wine
1/2 teaspoon ground cinnamon (more to taste)
Small pinch ground nutmeg
1 teaspoon fresh squeezed lemon juice
Directions
In food processor, pulse walnuts until finely chopped
Remove walnuts, then add chopped rutabaga or jicama
Pulse until desired consistency
Return walnuts to processor and add other ingredients
Pulse until just combined
Adjust to taste (may want more sweetness or slightly more wine depending on consistency)
Allow 1 hour or longer in refrigerator before serving, can be made a day ahead.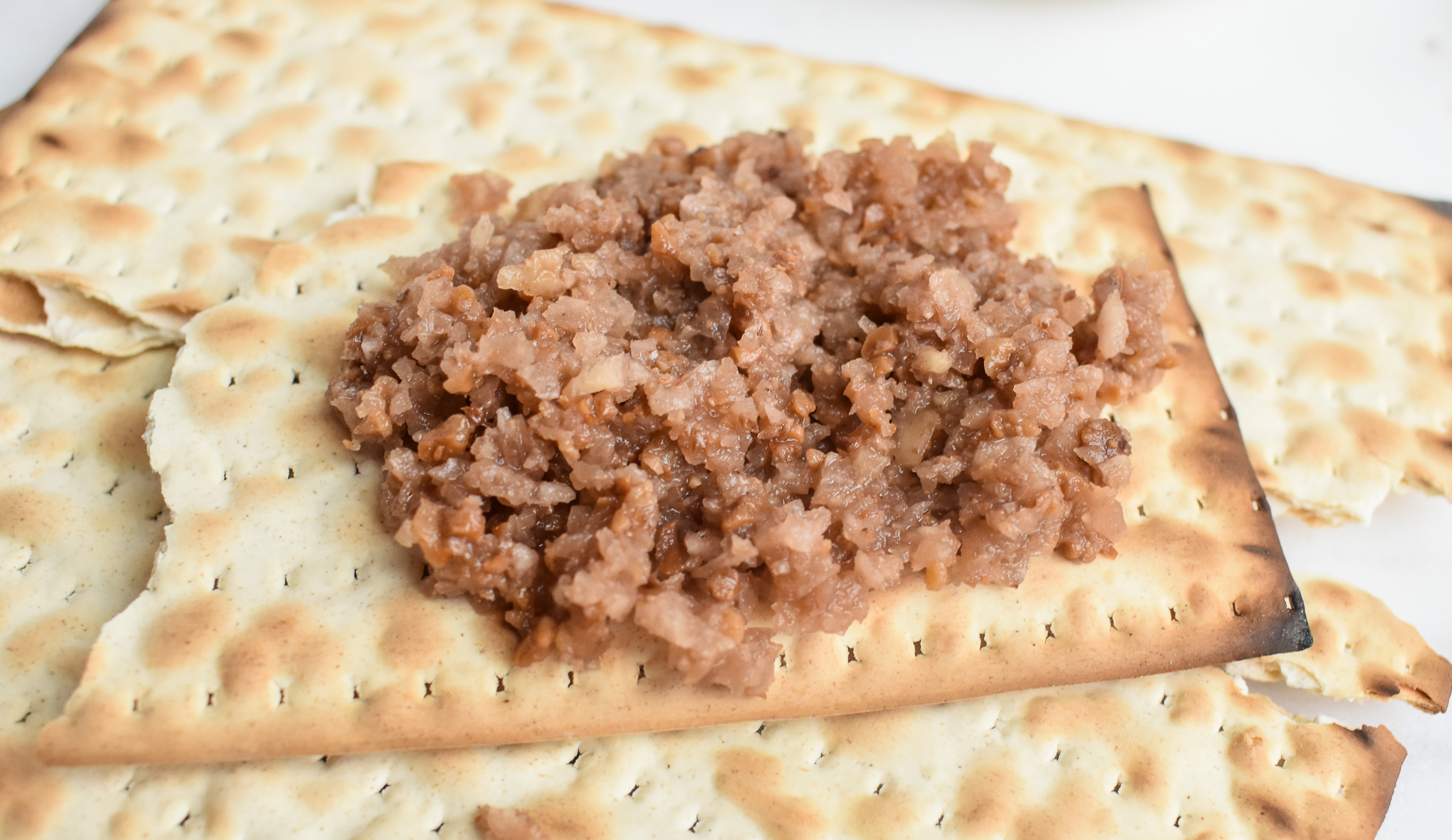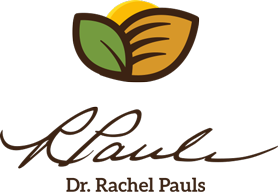 Printer Friendly Version
Comments Rating
( reviews)