Low-FODMAP Carrot Cake Roll with Cream Cheese Filling; Gluten-free, Lactose-free
January 5, 2020
Printer Friendly Version

You are going to love this low-FODMAP recipe!  This low-FODMAP Carrot Cake Roll is simple to make, but impressive to serve.
So moist and delicious with the flavors of cinnamon, nutmeg and ginger, and the dreamy richness of the low-FODMAP cream cheese frosting.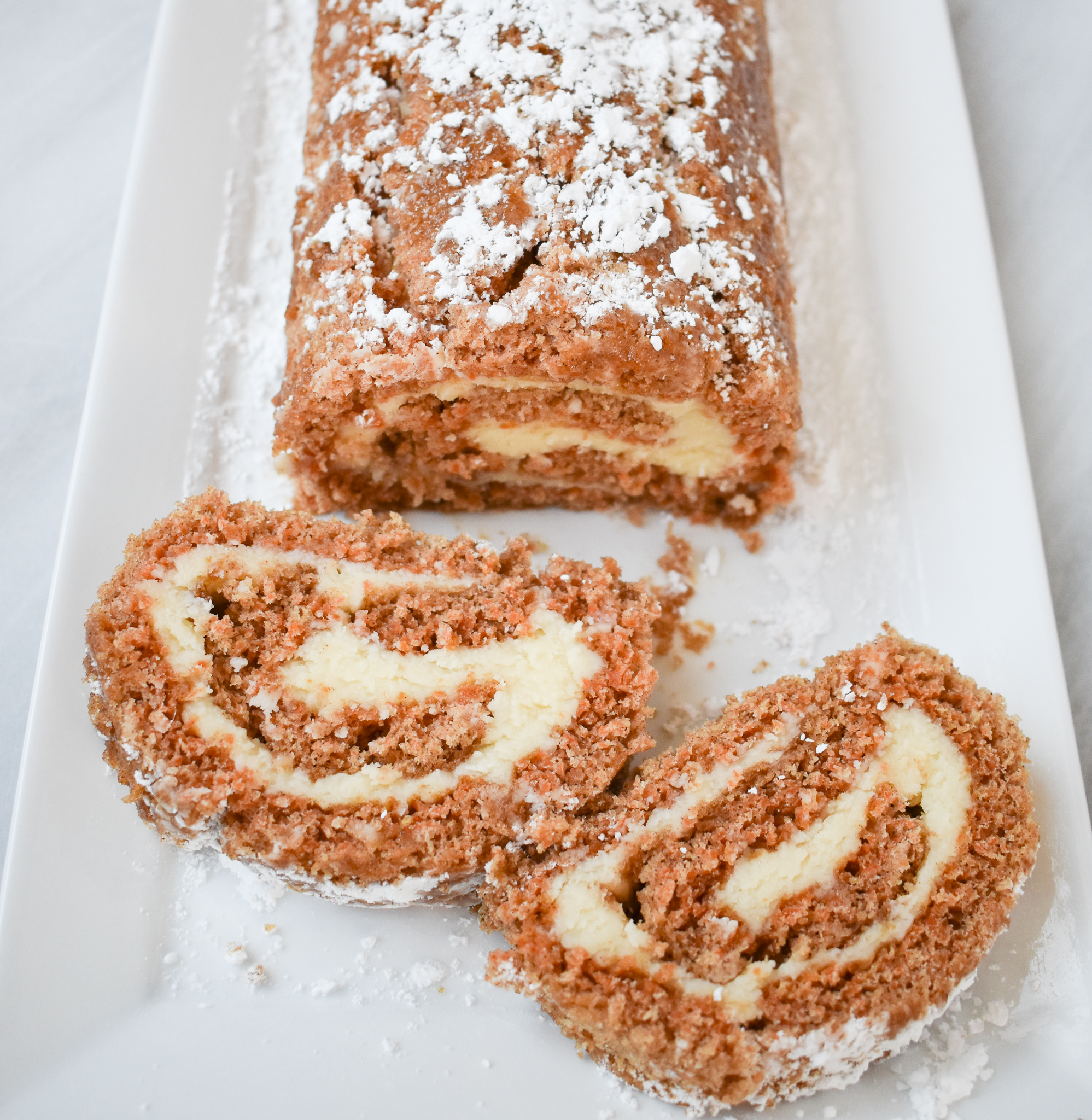 A fun way for your kids to eat their vegetables 😉
I make this low-FODMAP Carrot Cake Roll for a weekend brunch, or evenings with friends.  It is gone in minutes!  No one knows it is gluten-free and IBS-friendly.
You may also love:
Or check out over 300 more low-FODMAP recipes on the blog.  IBS-friendly!
Be healthy and happy,
Rachel Pauls, MD
---
Low-FODMAP Carrot Cake Roll with Cream Cheese Filling; Gluten-free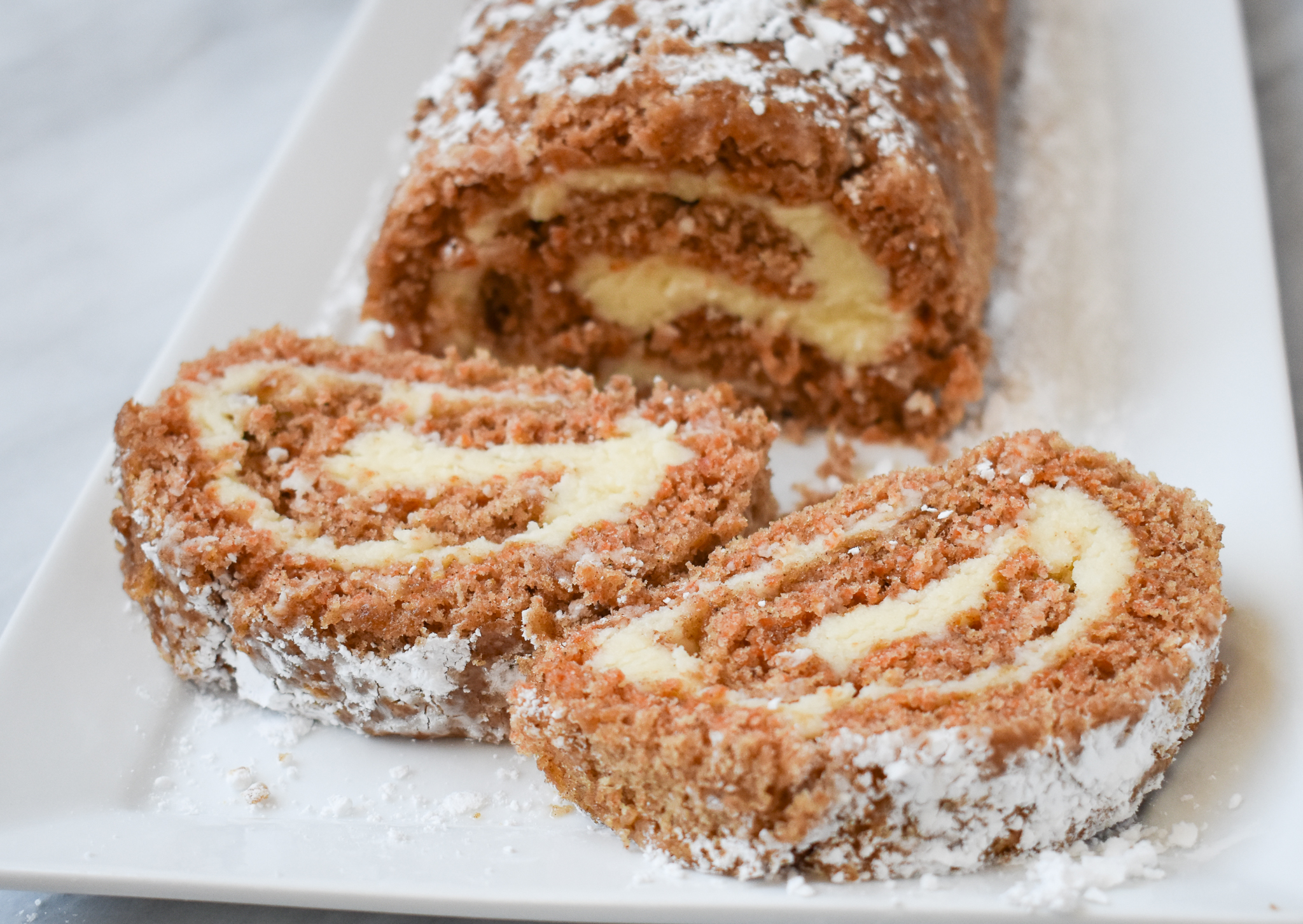 Although this recipe has not been tested, a single serving should be low-FODMAP based on the ingredients
Serves 8-10
Prep time: 20 min
Bake time: 18-20 min
Total time: About 40 min, plus chilling prior to serving
Bake: 350 F
Equipment: 10.5 by 15.5 inch jelly roll pan
Ingredients
3/4 cup all-purpose gluten-free and low-FODMAP Flour blend (I use Authentic Foods GF Classical Blend- see my low-FODMAP bake off blog for my reason!)
3/4 teaspoon baking powder
1 teaspoon cinnamon
1 teaspoon ginger
1/2 teaspoon nutmeg
1/2 teaspoon baking soda
1/4 teaspoon xanthan gum
1/4 teaspoon salt
3 large eggs, room temperature
1 cup granulated sugar
2/3 cup finely grated or pureed carrots
1 teaspoon pure vanilla extract
1/3 cup plus additional confectioners' sugar, for dusting
Low-FODMAP Fluffy Cream Cheese frosting

One standard recipe, prepared

1/2 cup chopped toasted walnuts or pecans (optional)
Cooking spray
Directions
Preheat oven to 350ºF
Position rack in center of oven
Line a 10.5 inch x 15.5 inch jelly roll baking pan with parchment paper and lightly spray parchment paper and sides of pan with cooking spray
Spread a clean dishtowel on your counter (roughly the size of your jelly roll pan) and sprinkle it with the 1/3 cup confectioners' sugar (the sugar will help to keep cake from sticking to the towel)

You will use the towel to roll up the cake after it is finished baking

Place low-FODMAP flour, baking powder, cinnamon, ginger, nutmeg, baking soda, xanthan gum, and salt in a small bowl; whisk until thoroughly combined
Beat eggs and sugar in large bowl of electric mixer with flat paddle at medium speed for about 5 minutes until pale yellow and thick
Add grated or pureed carrots and vanilla and mix until well combined, scraping down sides as necessary
Turn mixer speed to low and slowly add the flour mixture until just combined
Spread batter in prepared pan and bake in center of oven about 18-20 minutes until puffed and cooked through (toothpick inserted into center should come out clean and cake will spring back when pressed lightly; color will turn a darker golden brown)

Make sure your tester is clean, if the cake is underbaked then it will stick to the dishtowel and tear with rolling

Remove cake from oven and immediately invert onto the prepared dishtowel
Peel off parchment paper
Gently, to ensure the cake doesn't break, slowly roll cake and towel together into a roll (lengthwise) and place on a rack to cool completely while still rolled (will allow the cake to maintain its shape for filling
Once cooled, gently unroll cake and spread low-FODMAP cream cheese frosting over the entire surface

If you notice small tears in the cake, don't worry.  Mine tore slightly, and I still frosted and rolled it.  After chilling the small tears were not noticeable and it still tasted amazing 🙂

If using, sprinkle nuts over filling and gently pat them into place

You can also opt to just sprinkle them over the top of the roll

Reroll the cake and transfer it to a large cake plate or serving platter
Cover with plastic wrap or foil and refrigerate at least six hours (this will make it easier to slice)
Dust with confectioners' sugar just before serving
Serve chilled or at room temperature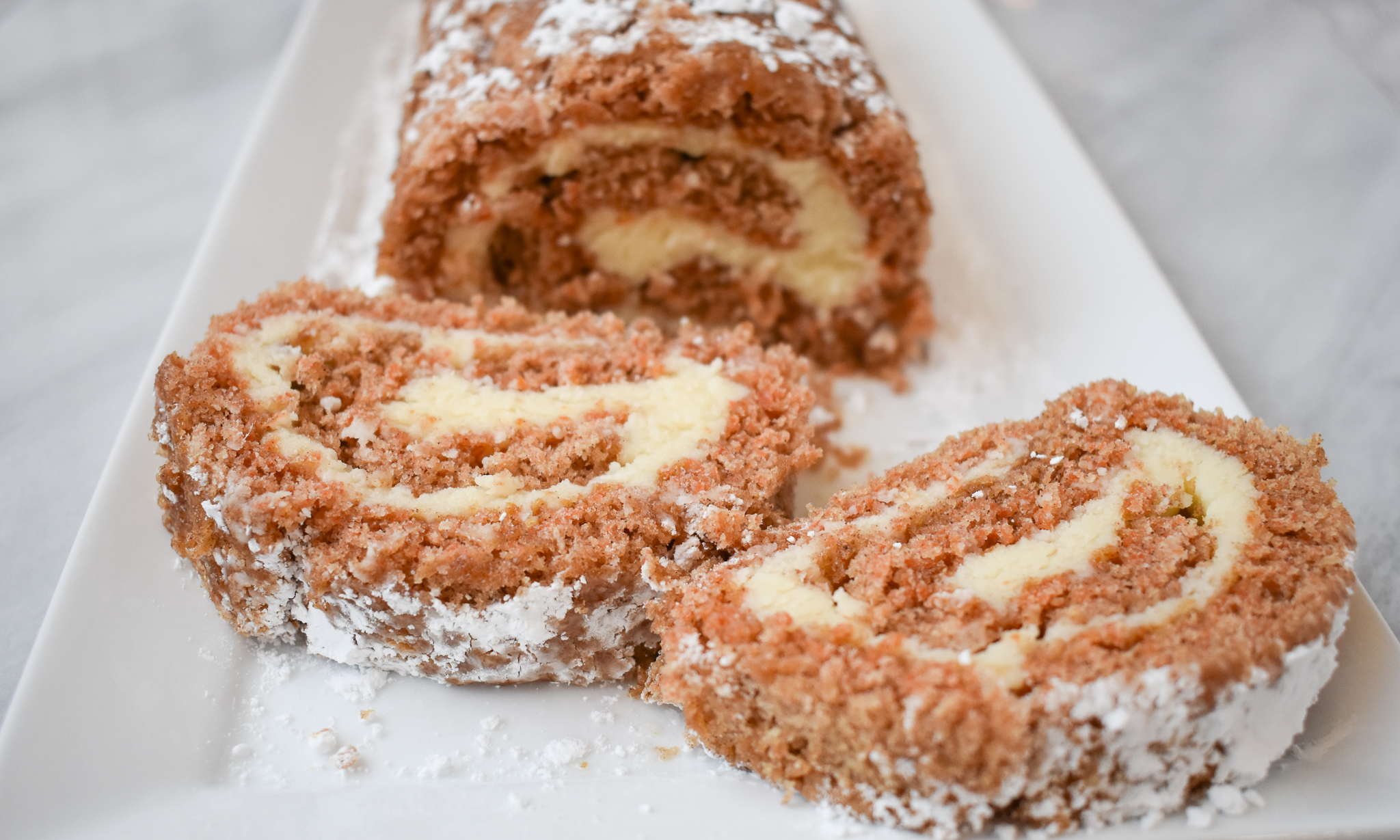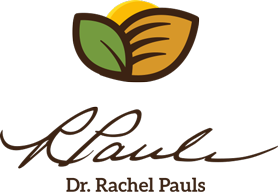 Printer Friendly Version
Comments Rating
( review)