Low-FODMAP Cappuccino Swirl Layer Brownies; Gluten-free
March 7, 2020
Printer Friendly Version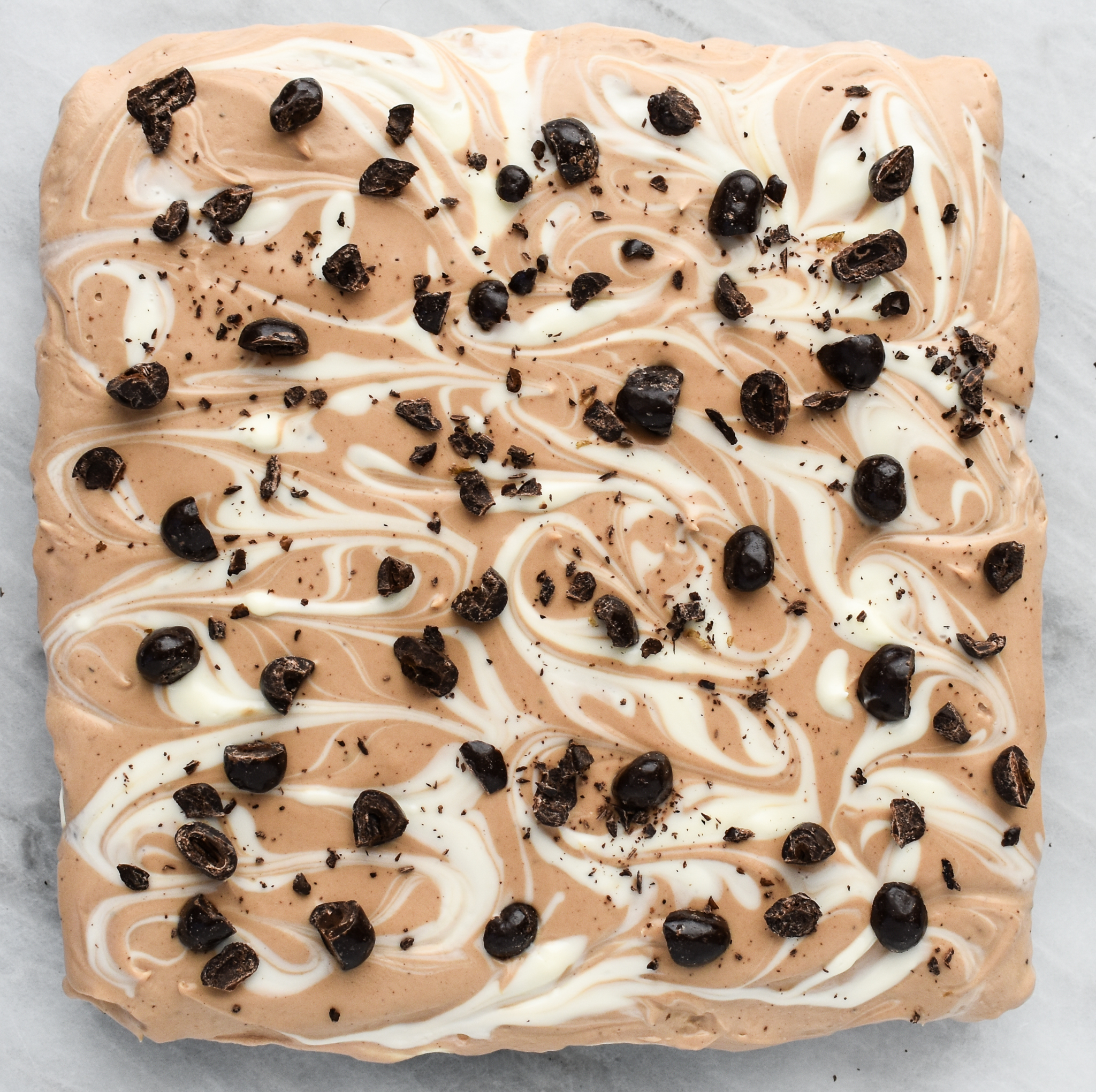 So easy and so delicious.  This recipe for low-FODMAP Cappuccino Swirl Brownies incorporates my low-FODMAP Happy Baking Fudgy Brownie mix, so you can have a fancy layered brownie dessert with minimal prep and guaranteed results.  Such a good thing.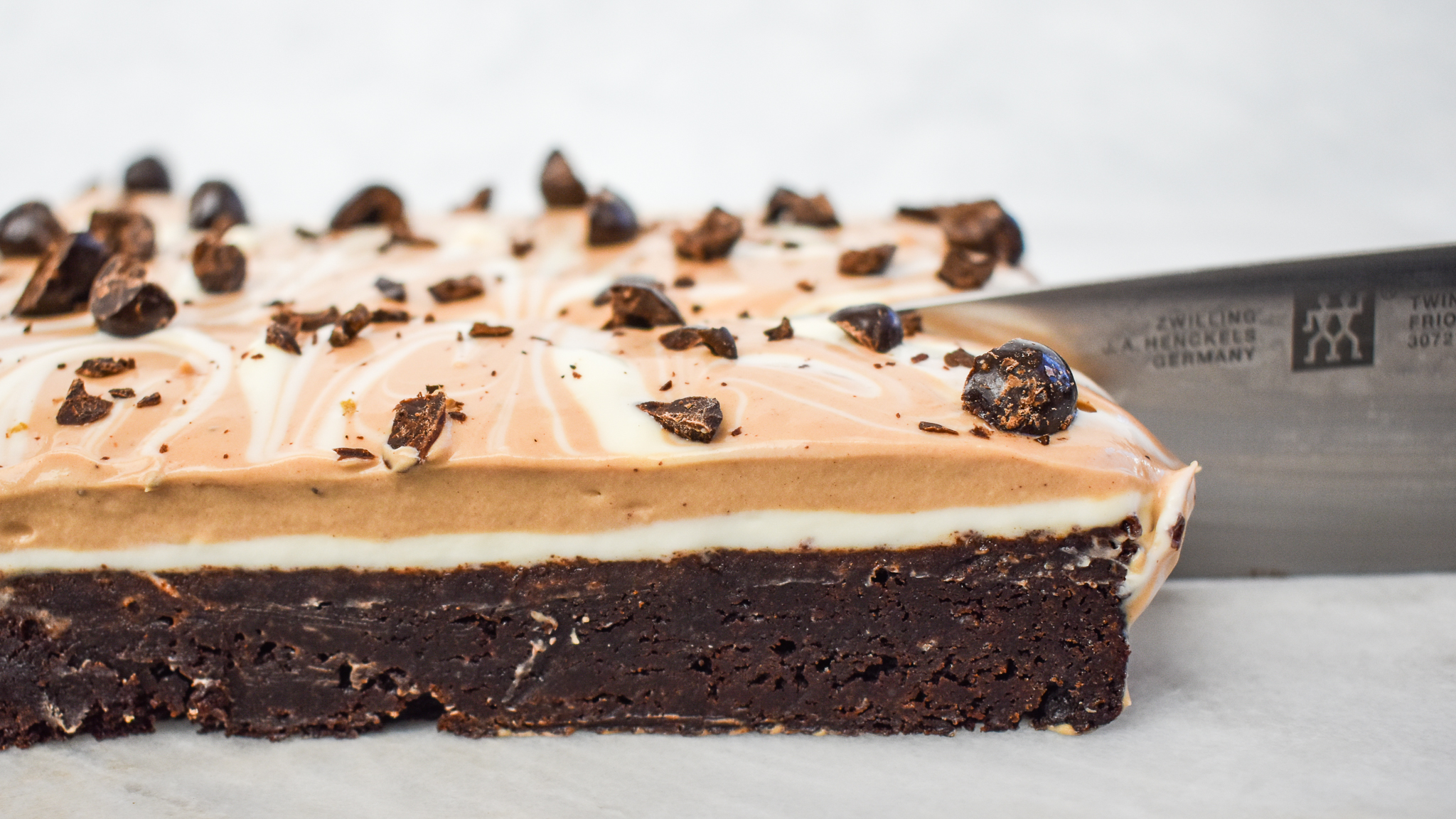 You may also love my:
Or check out over 350 more low-FODMAP recipes on the blog!  IBS-friendly.
Be healthy and happy,
Rachel Pauls, MD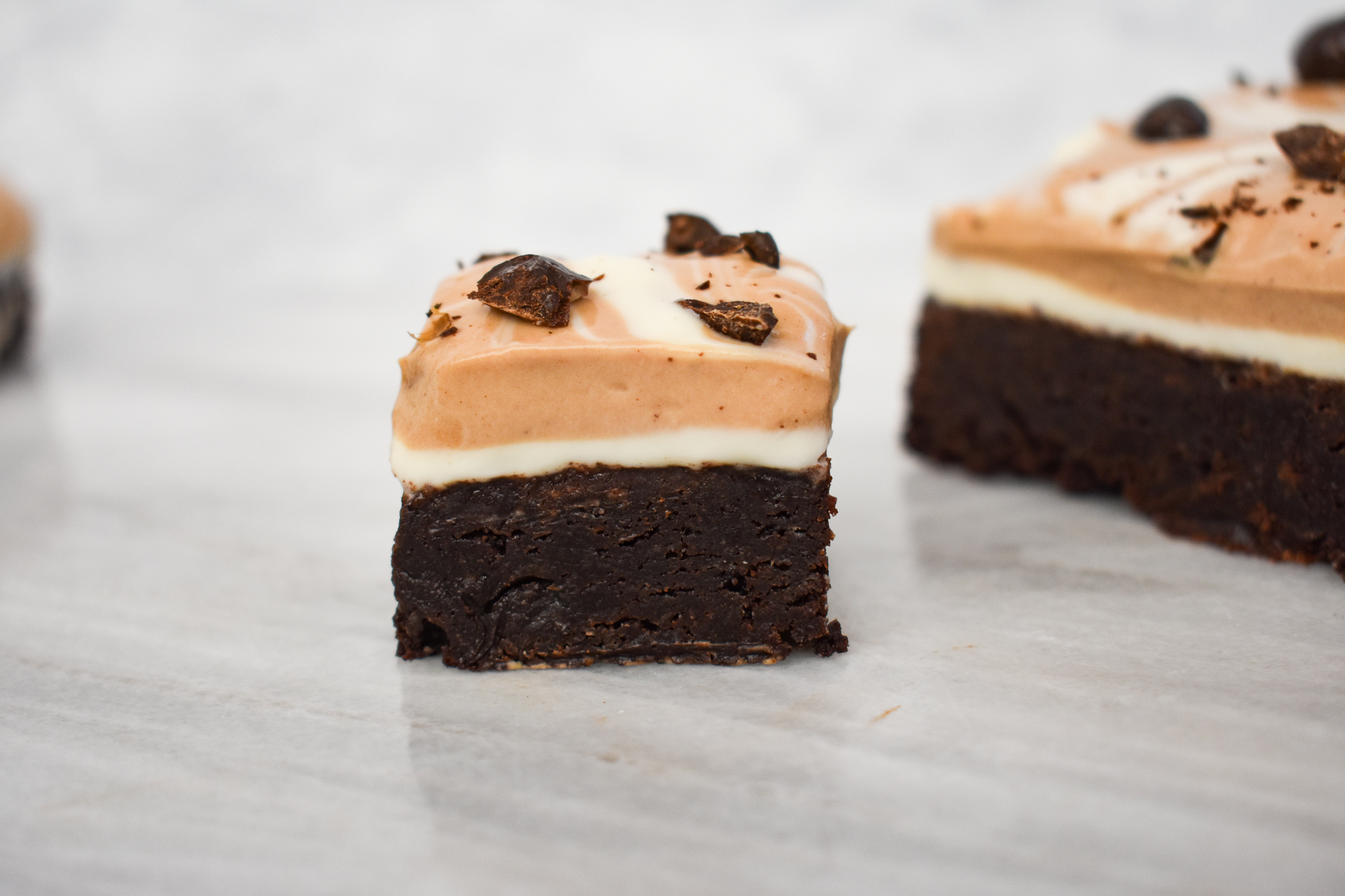 ---
Low-FODMAP Cappuccino Swirl Layer Brownies using Happy Baking Fudgy Brownie Mix; Gluten-free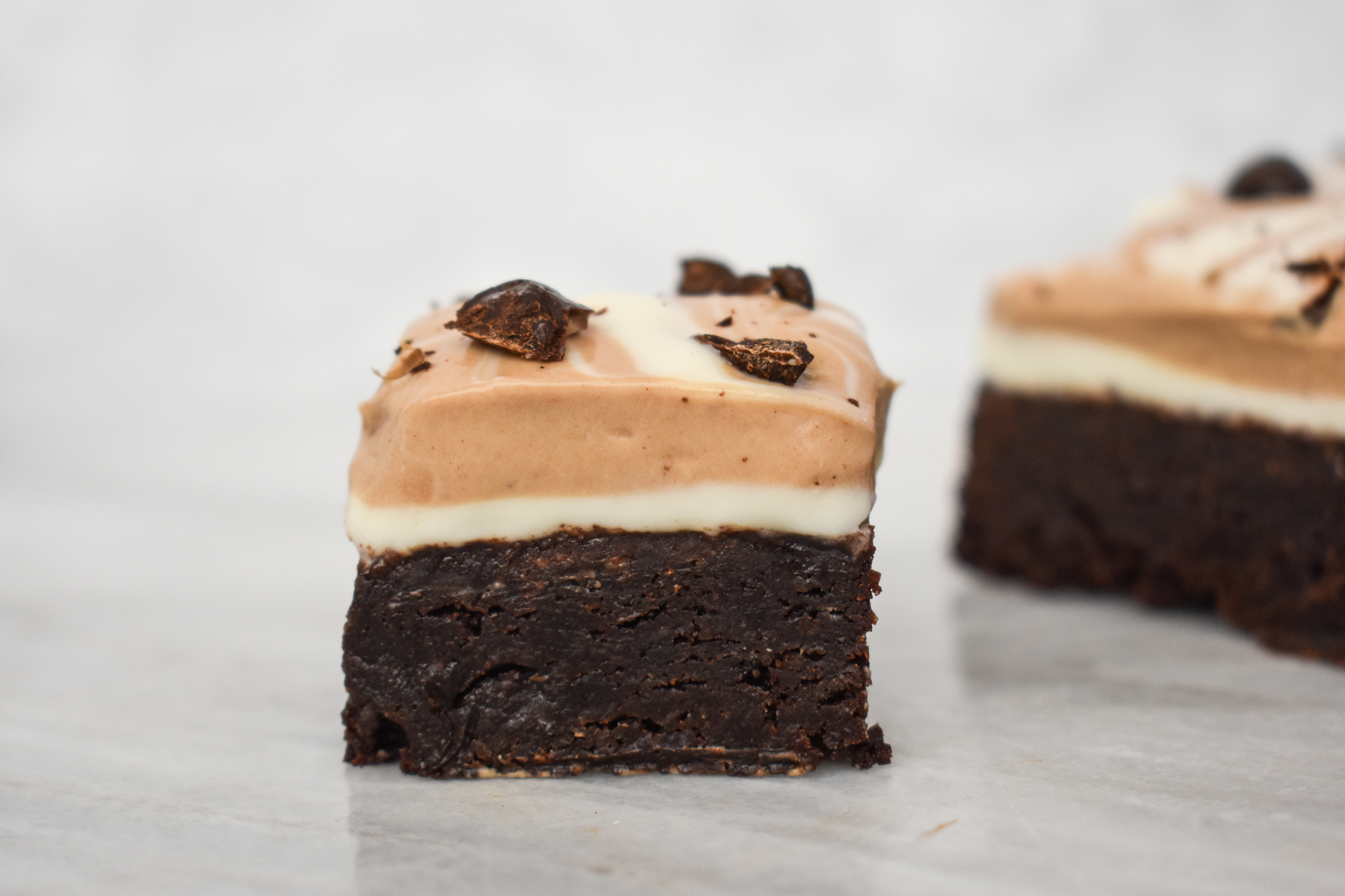 Although this recipe has not been tested, a single serving should be low-FODMAP based on the ingredients
Serves 25, serving size 1 brownie
Prep time: 20 min plus chilling (2-4H or overnight is best)
{Bake time: 30 min (if you need to prepare the Happy Baking Fudgy Brownies); Bake: 350 F}
Ingredients
Base layer: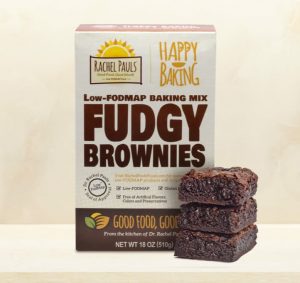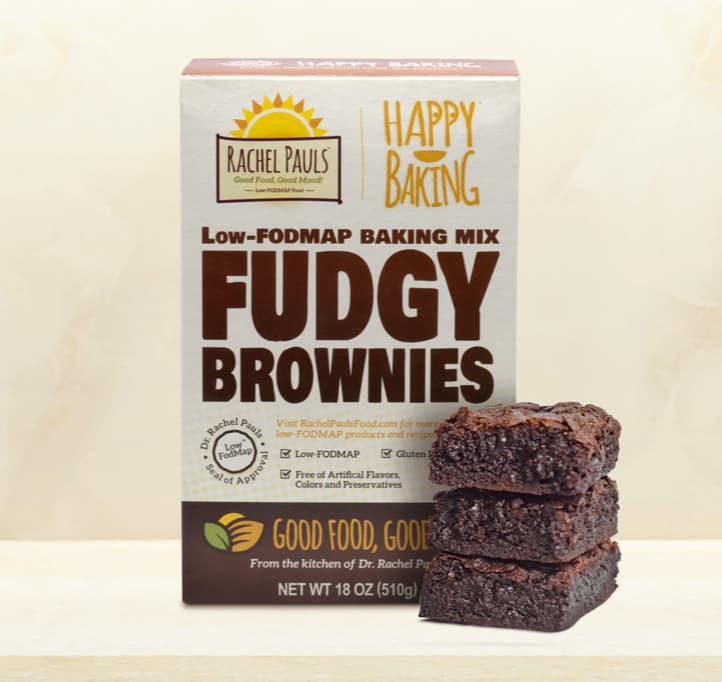 Filling:
Two 8 ounce packages lactose-free cream cheese (total 16 ounces for recipe)
1 cup sugar
3/4 cup heavy whipping cream; divided

About 1/4 cup of liquid whipped cream is one low-FODMAP serving (since 1/2 cup whipped cream is one low-FODMAP serving)

1 tbsp instant espresso granules
2 teaspoons unsweetened cocoa
1/8-1/4 tsp guar gum (optional); divided for thickening

The longer you chill these, the thicker the topping will become, and you shouldn't need the guar gum (overnight chill is best, or even 2 days).  However, I find lactose-free cream cheese to be thinner than regular cream cheese, so if yours is runny then this can help.  I did not use guar gum, but found that the second day was the best for slicing 🙂
Garnish:
4 tbsp coarsely chopped dark chocolate covered espresso beans
Directions
Prepare brownies, if not already completed, allow to cool
Beat lactose-free cream cheese and sugar in the bowl of a stand mixer with flat paddle on medium-high until creamy (about 3 minutes)
Reduce speed to low and slowly beat in ½ cup of the cream until stiff peaks form
If your lactose-free cream cheese is a bit runny at this point, add 1/8 tsp guar gum to act as a thickener by sprinkling over the mixture and blending well
Once well mixed, remove 3 tablespoons of this cream cheese mixture and set it aside for later
Spoon 1/2 of the cream cheese mixture over the brownie pan (except for the 3 tablespoons you set aside)
Place the brownie pan in the refrigerator to chill while you make the top cappuccino layer
Place your ¼ cup remaining cream in a small bowl and microwave until warm (about 20 seconds)
Add espresso granules and cocoa and stir until dissolved
Chill 10 minutes in freezer, then beat into the reserved cream cheese mixture on medium speed until thickened
If your topping is a bit runny at this point, add 1/8 tsp guar gum to act as a thickener by sprinkling over the mixture and blending well

If you have overnight to chill these, they should firm up without the guar gum.  However, it does help with the thickening process

Remove the brownies from the fridge and spread the cappuccino layer over the middle cream cheese layer
Take the reserved 3 tablespoons of the first mixture and dollop little teaspoon sized drops over the cappuccino layer
Using a knife or a toothpick (I used a chopstick), swirl the top of the mixture to create wavy lines
Chill until very cold (at least 2 hours- the longer you chill this, the thicker the layers will be, this helps with serving), then garnish with espresso beans before serving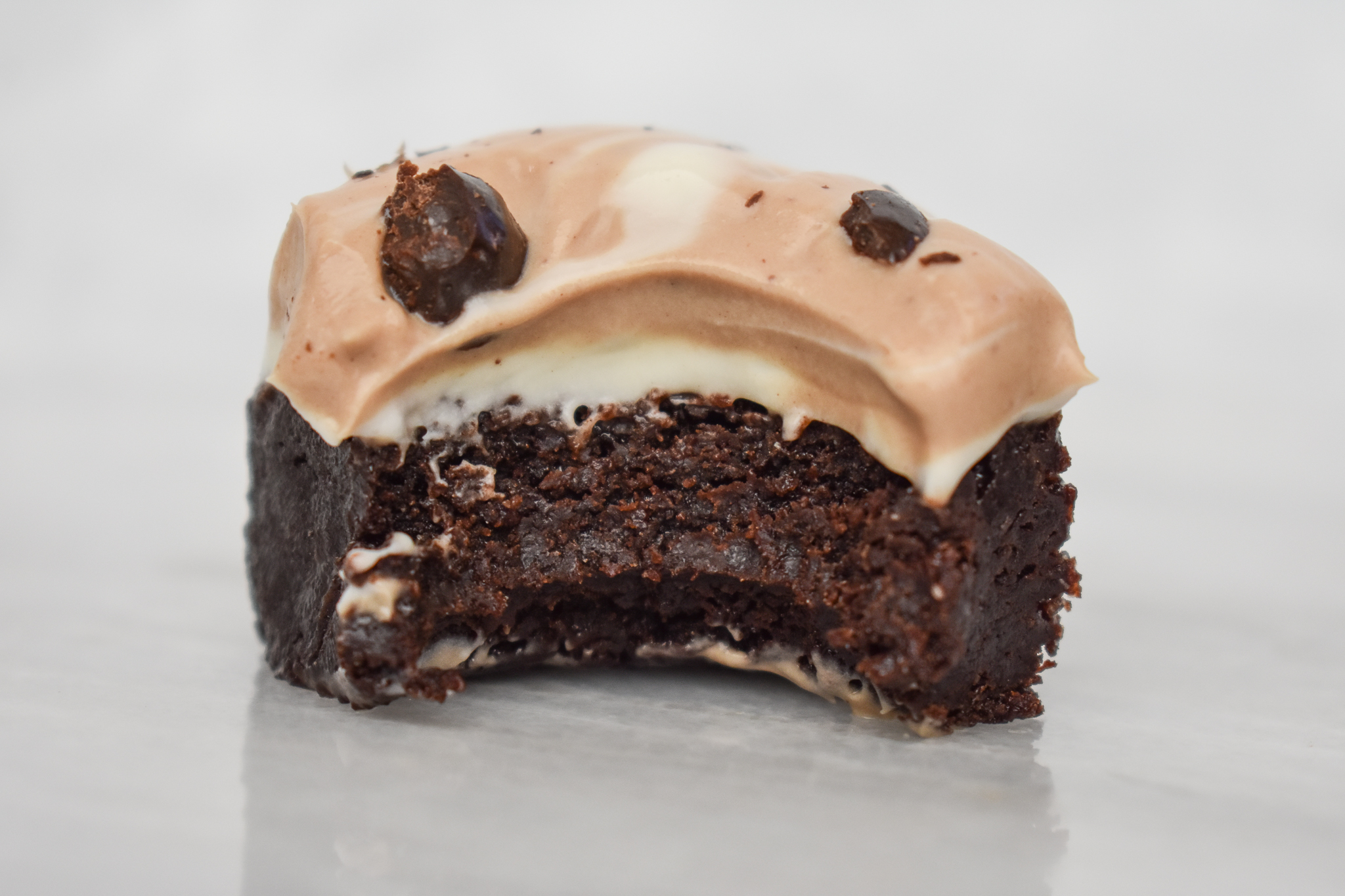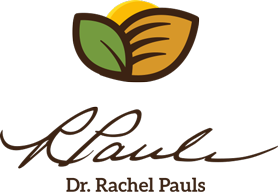 Printer Friendly Version
Comments Rating
( reviews)