Low-FODMAP Browned Butter Skillet Berry Crisp; Gluten-free
April 3, 2021
Printer Friendly Version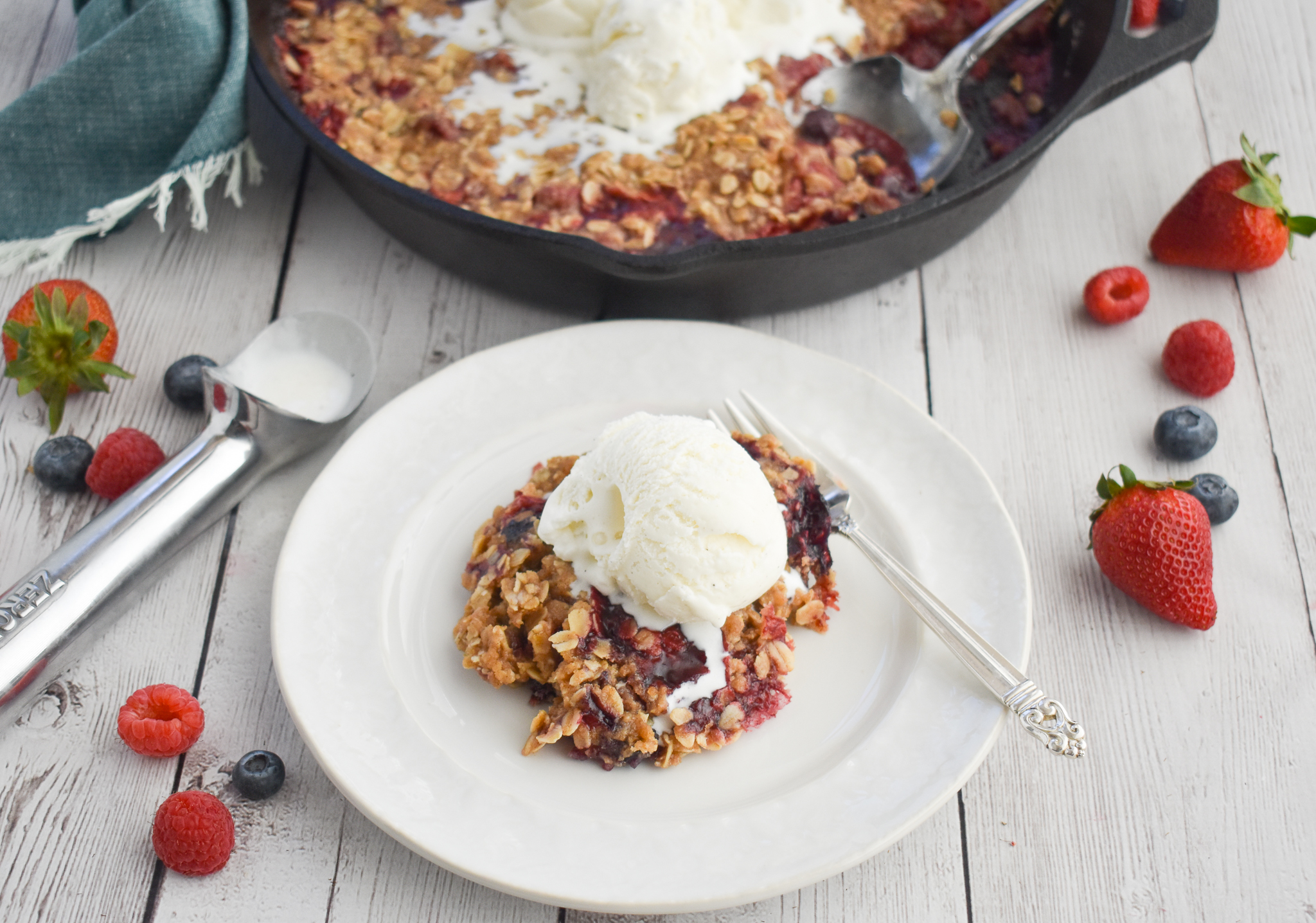 I love my cast iron skillet and was super excited to make a low-FODMAP Browned Butter Berry Crisp using it.  Such a funky, easy and rustic way to enjoy a low-FODMAP summertime treat!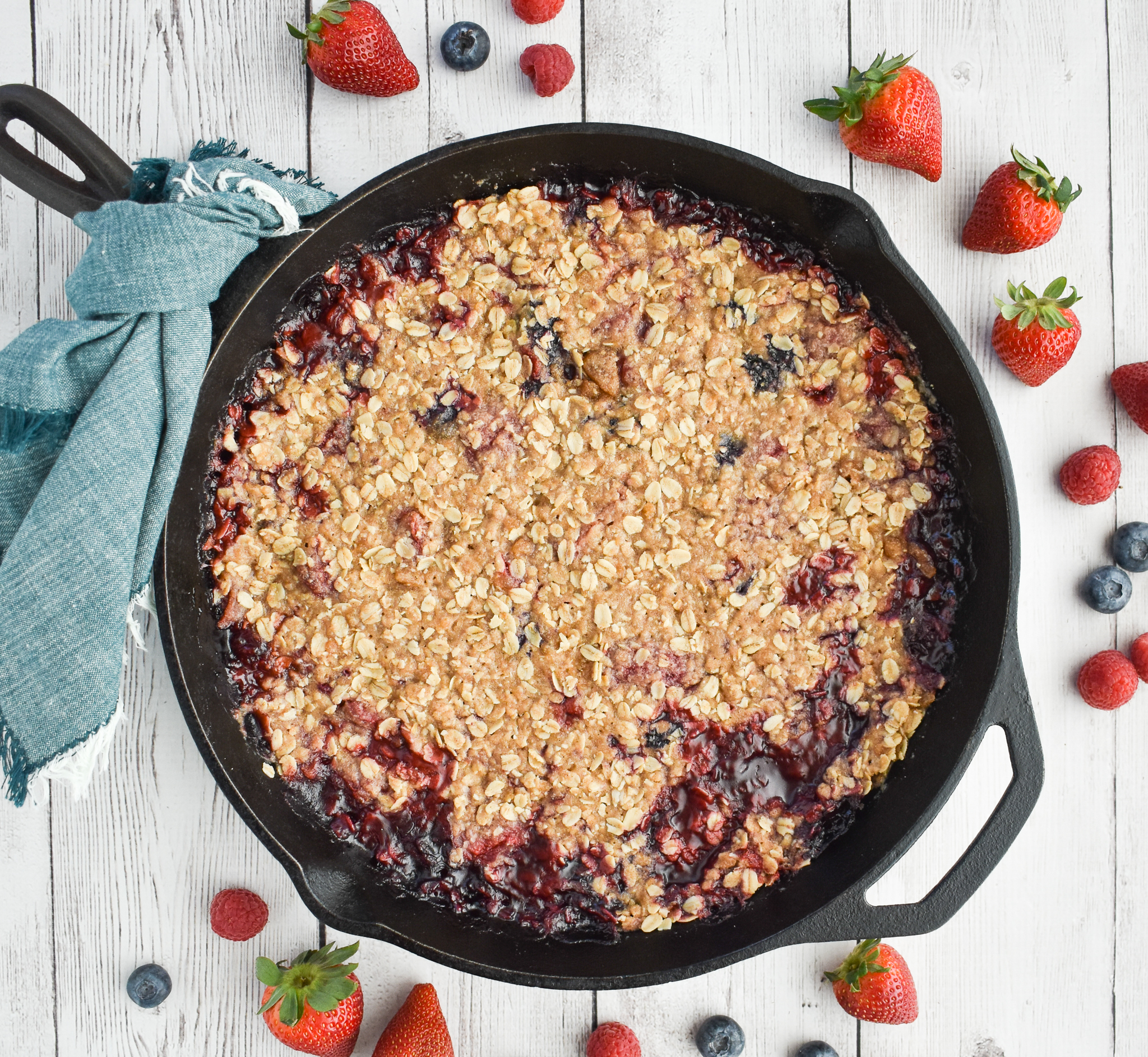 I decided to brown the butter for my low-FODMAP Berry Crisp.  For a few reasons, but mostly because I have never made browned butter and I wanted to see what all the fuss was about.  How difficult is the process? (not difficult) Is it really worth it? (YES) Read on to see more!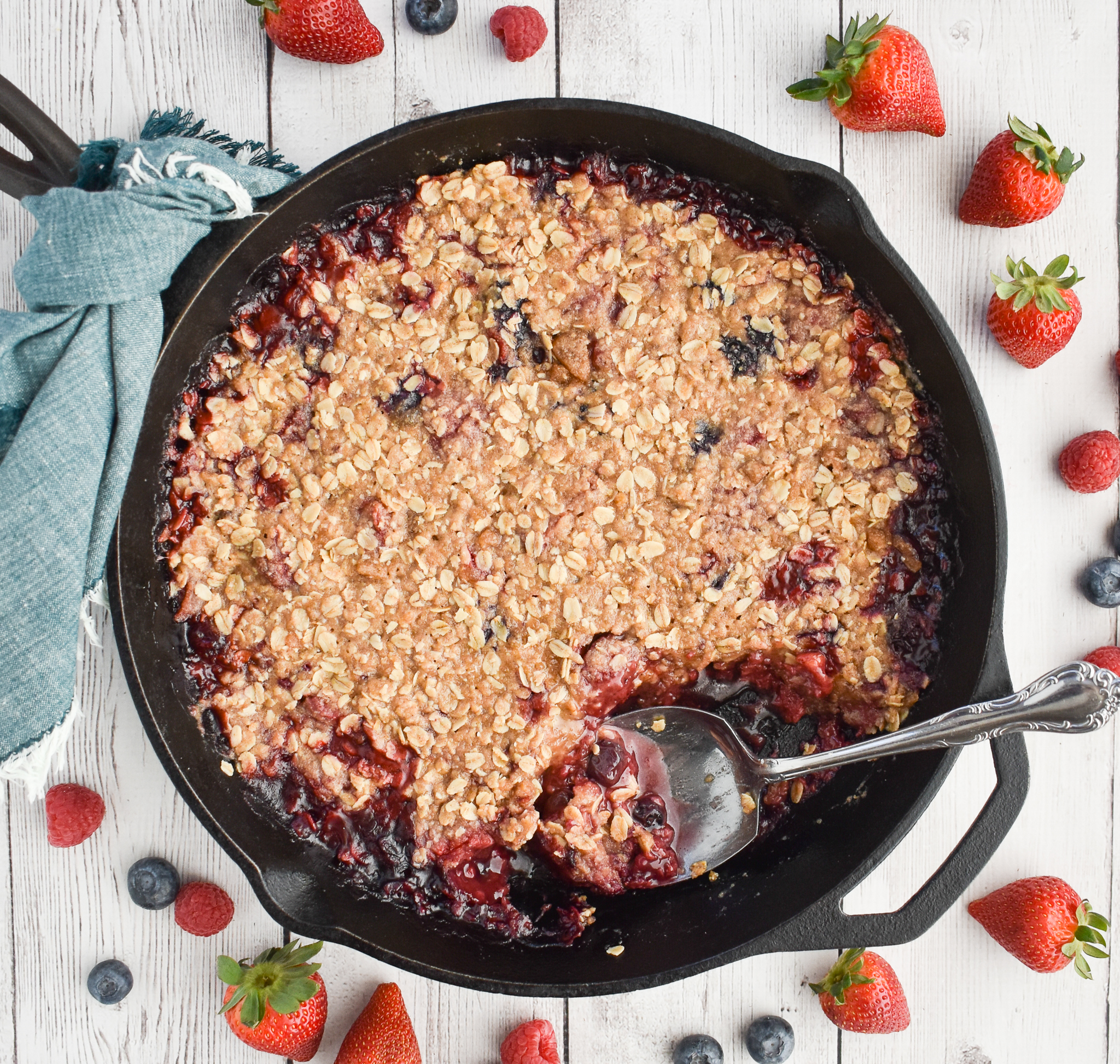 Dr. Rachel's notes:
Browning butter is a gourmet chef's secret weapon 🙂  The browning process allows the milk solids to separate from the butter, and yields a silky brown fluid some call 'liquid gold'.  It has a lovely 'nutty' aroma, and adds a much greater depth to your recipe.   It really did make a difference!

For more tips and a video on browning butter, see here

The difference between calling this a 'crisp' versus a 'crumble' is the addition of oats in the topping. If you use all low-FODMAP flour in the place of the oats, then it is technically a 'crumble'. Feel free to craft yours to your preference
This crisp has a berry base that is less sweet than a pie. If you like a very sweet filling, then adjust the sugar to your taste
Optional variations:

If you want to make your skillet crisp dairy-free and vegan omit the browned butter…it will still be absolutely delicious
I add cardamom to the cinnamon in the topping, but you can skip the cardamom for a more traditional version
I selected fresh berries for this low-FODMAP recipe.  Frozen berries should also work, but the base may be a touch runnier.  There is no need to defrost the berries first if you use frozen ones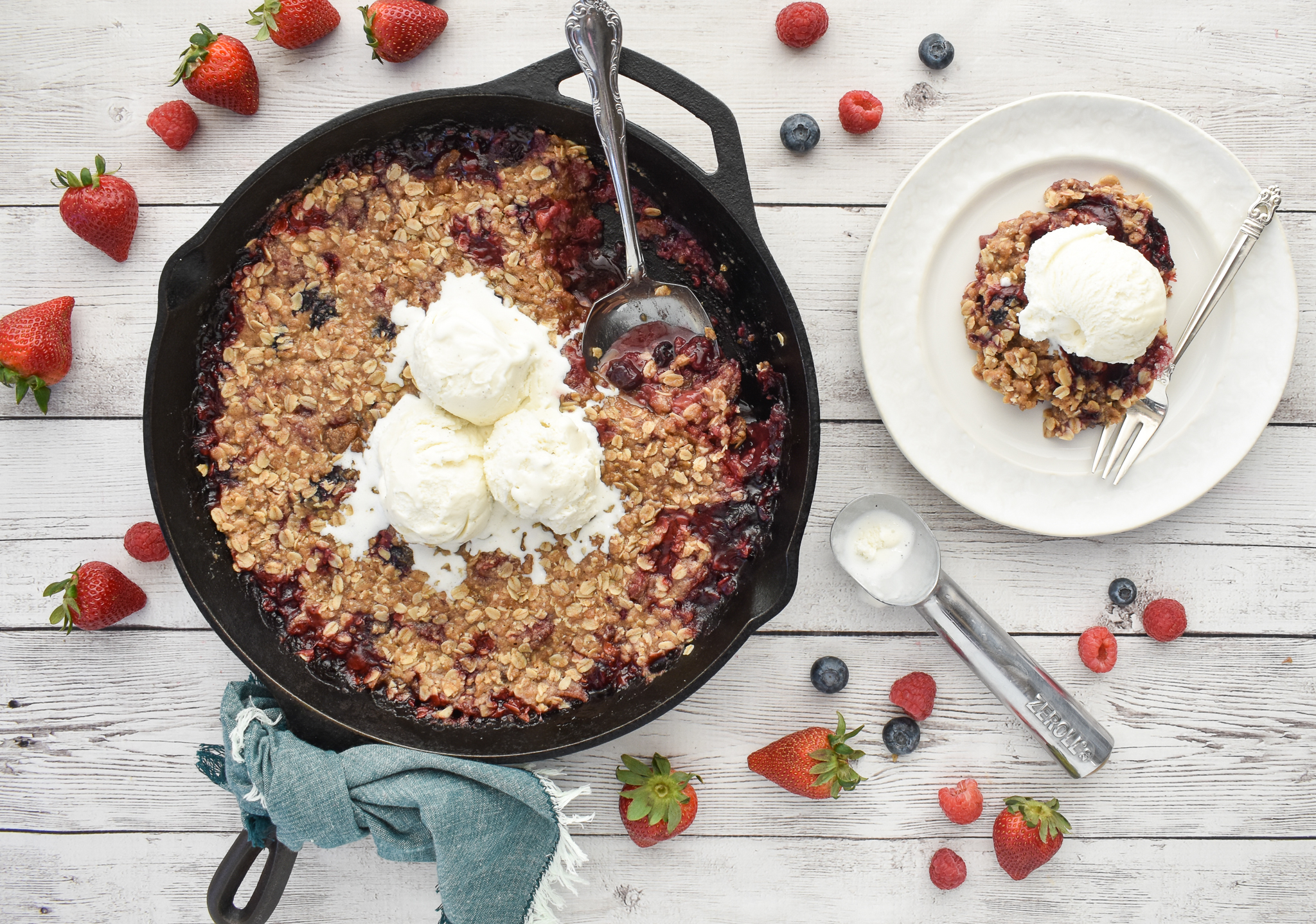 Try my low-FODMAP Browned Butter Skillet Berry Crumble-Crisp with my low-FODMAP vanilla ice cream, or one of the delicious low-FODMAP varieties I mention in my low-FODMAP ice cream blog!
You may also love:
Check out over 400 more low-FODMAP recipes on the blog! IBS-friendly.
Be healthy and happy,
Rachel Pauls, MD
P.S.  Check out my new COOKBOOK for over 100 low-FODMAP recipes, low-FODMAP Meal Plan, FODMAP Tips and everything you need!!  It's the BEST!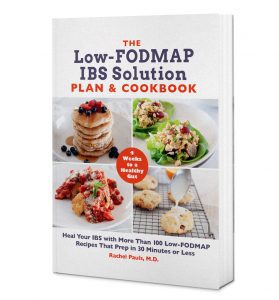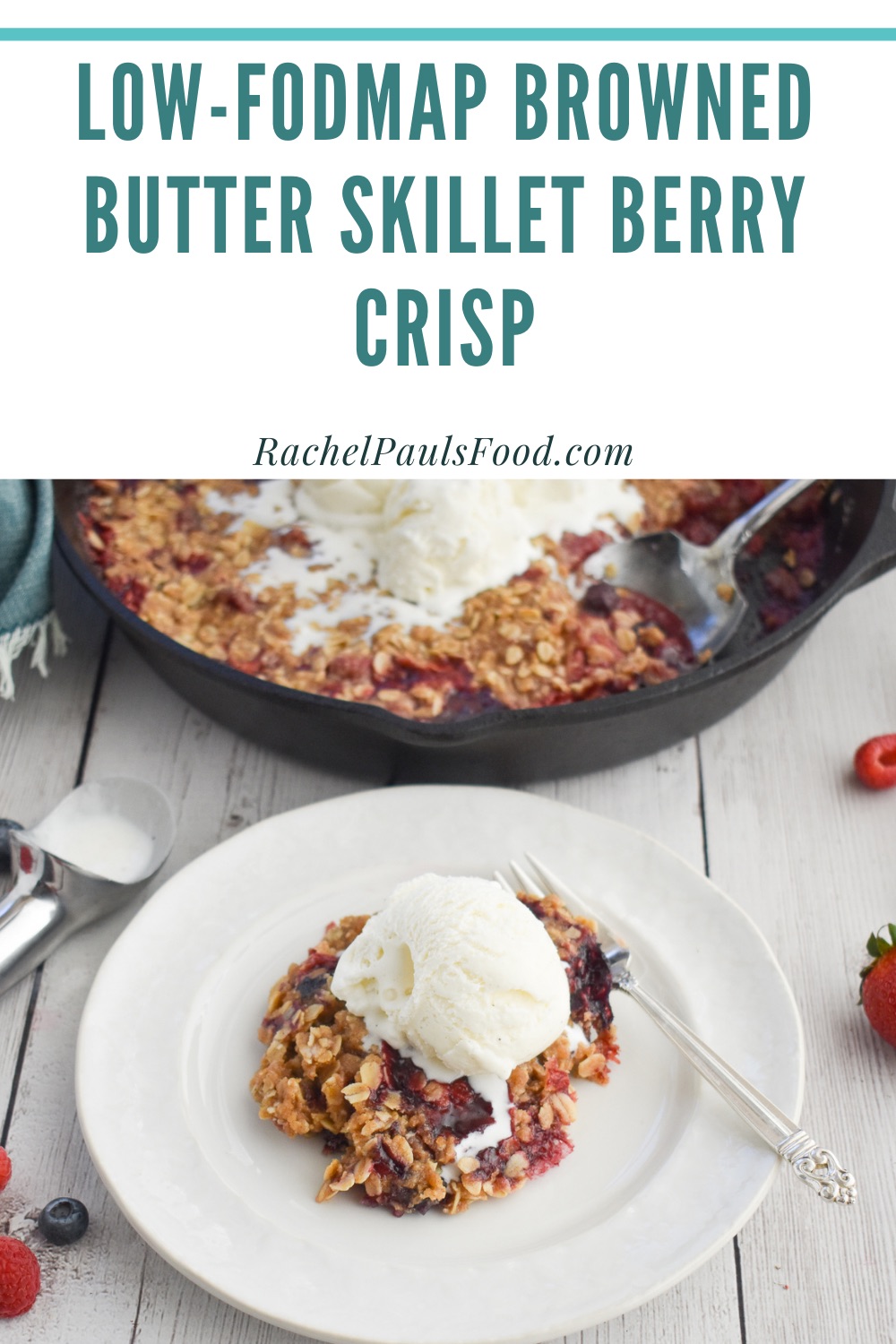 Although this recipe has not been lab tested, a single serving should be low-FODMAP based on the ingredients USING AVAILABLE FODMAP DATA AT TIME OF POSTING
Serves 12
Prep time: 15 min
Bake time: 45 minutes
Total time: 1 hour
Bake: 350 F
Equipment: 10-12 inch cast iron skillet, lemon juicer and zester
Ingredients
4 tablespoons unsalted butter
About 3 cups (400 g) halved fresh strawberries

65g is one low-FODMAP serving due to fructose; maximum serve is about 70g
This is about 1 and 1/4 standard 1 lb grocery containers (as you will remove the stems)

1 & 1/2 cups (150 g) fresh blueberries

40 g blueberries is one low-FODMAP serving due to fructan
This is about 1/3-1/2 of a standard grocery 1 pint container

1 & 1/2 cups (180 g) fresh raspberries

60 g raspberries is one low-FODMAP serving due to fructan
This is a little over 1 standard 6 ounce grocery container

1 tablespoon cornstarch
1/3 cup light brown sugar
1 tablespoon lemon zest (about 1/2-1 lemon)

1 lemon should work for this whole recipe, zest your lemon before juicing it 🙂

2 tablespoons lemon juice (about 1/2 lemon)
2 teaspoons vanilla extract
For low-FODMAP Crisp/Crumble topping
1 cup old fashioned (traditional) rolled oats (gluten-free)
1 cup all-purpose, low-FODMAP gluten-free flour
2/3 cup lightly packed brown sugar (if you like less sweetness then adjust to your taste)
1 teaspoon cinnamon
1/2 teaspoon cardamom
1/4-1/2 teaspoon kosher salt, adjust to your taste
3/4 cup (12 tablespoons) cold coconut oil, in tablespoons or clumps

Can also use chilled butter, due to naturally low levels of lactose per serving
Directions
Preheat the oven to 350 degrees F and place rack in center of oven
In a medium bowl, prepare the crumble-crisp topping

Place your oats, low-FODMAP flour, brown sugar, cinnamon, cardamom and salt in bowl, stir to combine
Next, add clumps or spoonfuls of the coconut oil, using your hands or a fork to work it together until it is moist and clumpy. Set aside for later

Have a large bowl ready for the browned butter, and prepare your fruit and other ingredients for the base, if not already done so
Once the base ingredients are ready, brown the butter for the base (for a vegan option, skip the the next five steps and use only the other ingredients)
Add the butter to a white bottomed skillet or pot over medium heat on your stovetop

Having a white bottom makes it easier to see the browning process.  It is helpful, but not critical.  I used my small milk pot from amazon, it was a perfect size!

Allow butter to come to a boil, stirring constantly using a whisk or silicone spatula
Adjust heat to medium-low as needed, depending on your stovetop, and simmer until foamy, continuing to stir and scraping the bottom of the pan
Continue stirring constantly, foam should subside within 2-5 minutes and the butter will become a golden brown color with a nutty, toasty aroma

This happens suddenly, so pay attention.  Small flecks of golden brown milk solids will start to accumulate on the sides and bottom, scrape them back into the mixture

Once it is golden brown, remove the butter from the heat immediately to prevent burning and place it in the large bowl you have ready.  Scape all the milk solids from the bottom that you can 🙂
To the browned butter add the chopped strawberries, blueberries, raspberries, cornstarch, brown sugar, lemon zest, lemon juice and vanilla, toss lightly to combine
Spread this mixture in a 10-12 inch cast iron or other oven-safe skillet
Sprinkle the prepared crumble-crisp topping over the fruit evenly and place in oven
Bake for about 45 minutes, or until the top is golden and the filling is bubbly

As ovens vary, yours may need a little more or a little less

Remove from the oven and let cool for about 10 minutes so the filling can thicken, then serve warm with low-FODMAP vanilla ice cream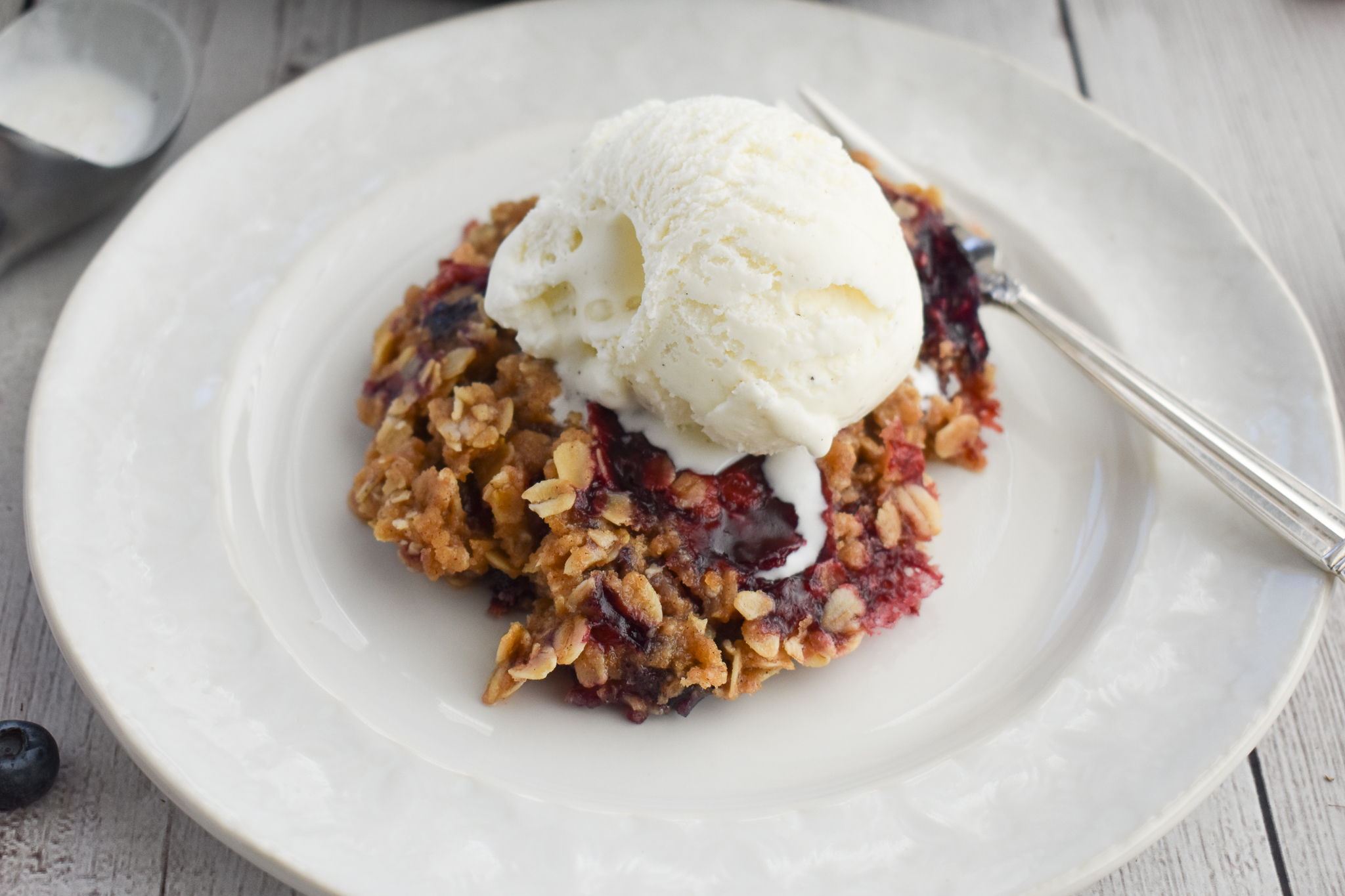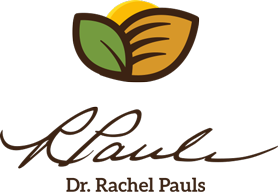 Printer Friendly Version
Comments Rating
( review)