Low-FODMAP Baby Back Ribs Recipe; Gluten-free; Dairy-free
February 6, 2019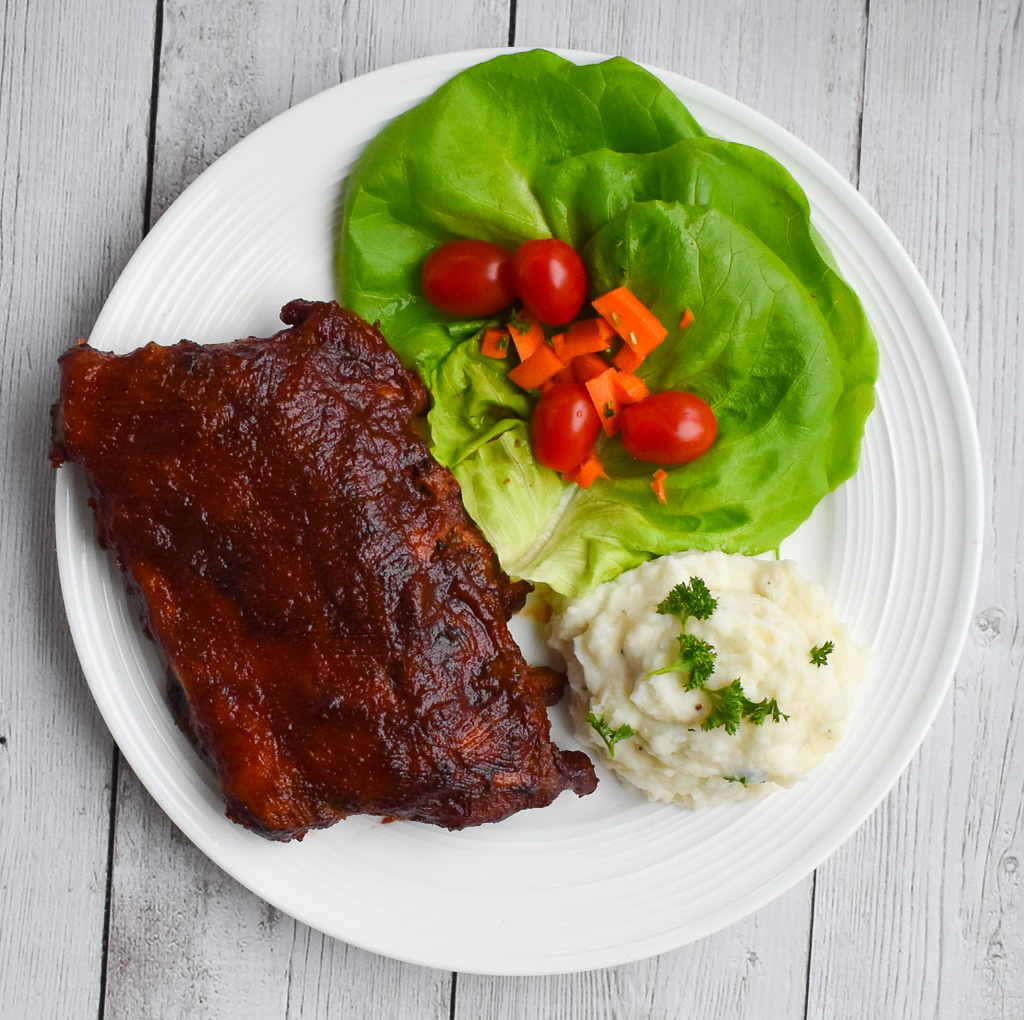 Ribs are one of the foods that I longed for after starting the low-FODMAP diet.  I thought I would never get to enjoy these babies again. But here is the recipe for low-FODMAP Baby Back Ribs- using a wonderful low-FODMAP rub and my low-FODMAP Barbecue Sauce.  Make them in the slow cooker and oven, or flip 'em on the grill!
Dads love low-FODMAP Baby Back Ribs in the summertime, and these are perfect for entertaining.  These low-FODMAP ribs are tender, flavorful and fall off the bone!
Check out over 200 more low-FODMAP recipes on the blog, like my low-FODMAP Grilled Steak Kabobs.
Be healthy and happy,
Rachel Pauls, MD
---
Low-FODMAP Baby Back Ribs; Gluten-free, Dairy-free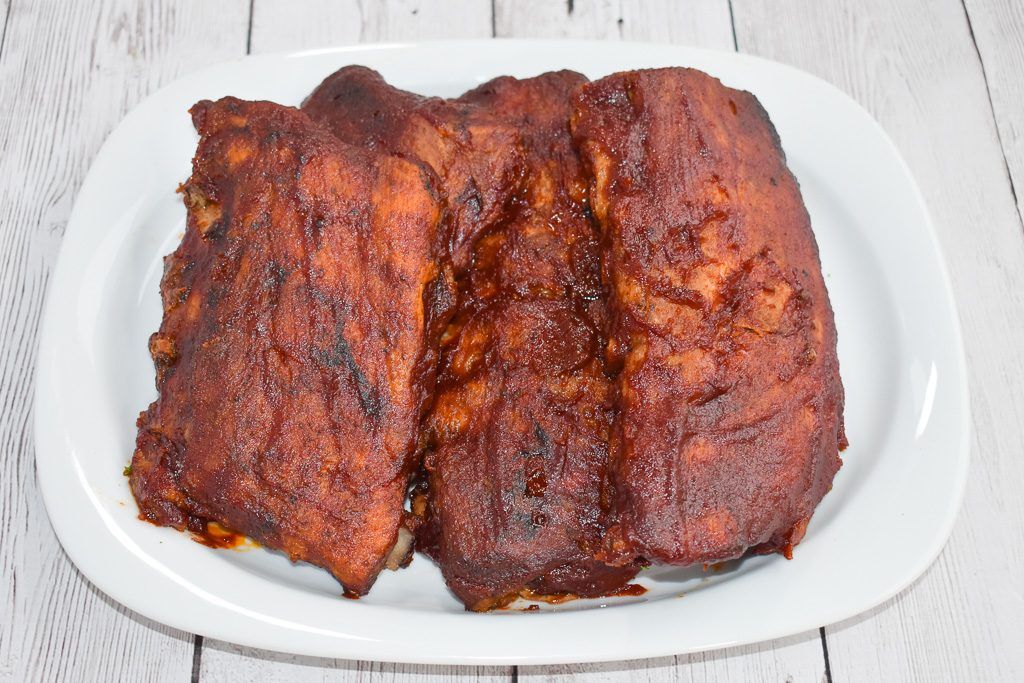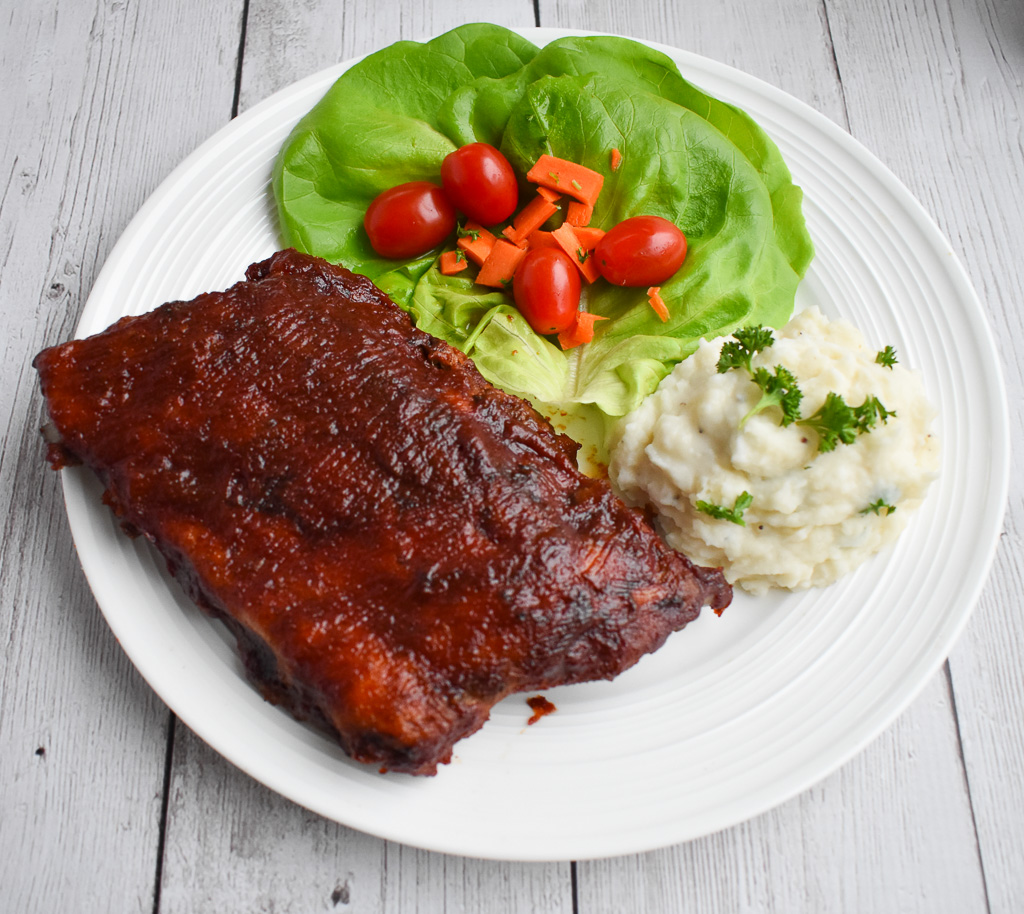 Although this recipe has not been tested, a single serving should be low-FODMAP based on the ingredients
Prep time: 20 minutes
Marinating time: 1-2 hours or overnight
Cooking time: Approximately 5.5 hours with slow cooker method; 4.5 hours with oven (250 F) method
Equipment (optional): slow cooker/crock pot
Serves 6
Ingredients
Low-FODMAP Rib Rub:
4 tablespoons brown sugar
1 tablespoon onion infused oil (check out my recipe swap blog for hints on where to buy infused oils, or make your own!)
1 tablespoon garlic infused oil
1 teaspoon cumin
1 teaspoon salt
½ teaspoon black pepper
2 teaspoons paprika
2 teaspoons ancho chili powder
Directions
Combine all rub ingredients in a small bowl
Either the night before, or 1-2 hours before, prepare the ribs
Flip the ribs over and using a sharp knife along one of the bones slit the 'silverskin' and pull it away from the ribs

Using a paper-towel or gloves helps with traction
It should peel like a layer of plastic wrap

Take rub, and using hands, rub the ribs on both sides and place in sealed bags in fridge to marinate
After marinating, remove ribs from fridge
For slow cooker: layer ribs in crock pot with ½ cup water on bottom

Cook on low for 5 hours, covered

For oven, preheat to 250 F and wrap ribs completely in aluminum foil and place inside aluminum pan
After allowed cooking time, remove from slow cooker or oven
If you plan to grill, then coat ribs with low-FODMAP barbecue sauce and grill on medium-high for 10 minutes until sauce caramelizes
If making in oven, preheat to 375 F
Place ribs on lined cookie sheet or in a disposable aluminum foil pans (for easier clean-up)
Coat ribs generously with low-FODMAP barbecue sauce and place at 375 degrees uncovered for about 10 minutes until the sauce caramelizes
Extra sauce can served warm on side for dipping