Luxurious Low-FODMAP Flourless Chocolate Cake with Low-FODMAP Berry Sauce/Coulis and Low-FODMAP Vanilla Bean Coconut Whipped Cream; Gluten-free
January 27, 2017
Printer Friendly Version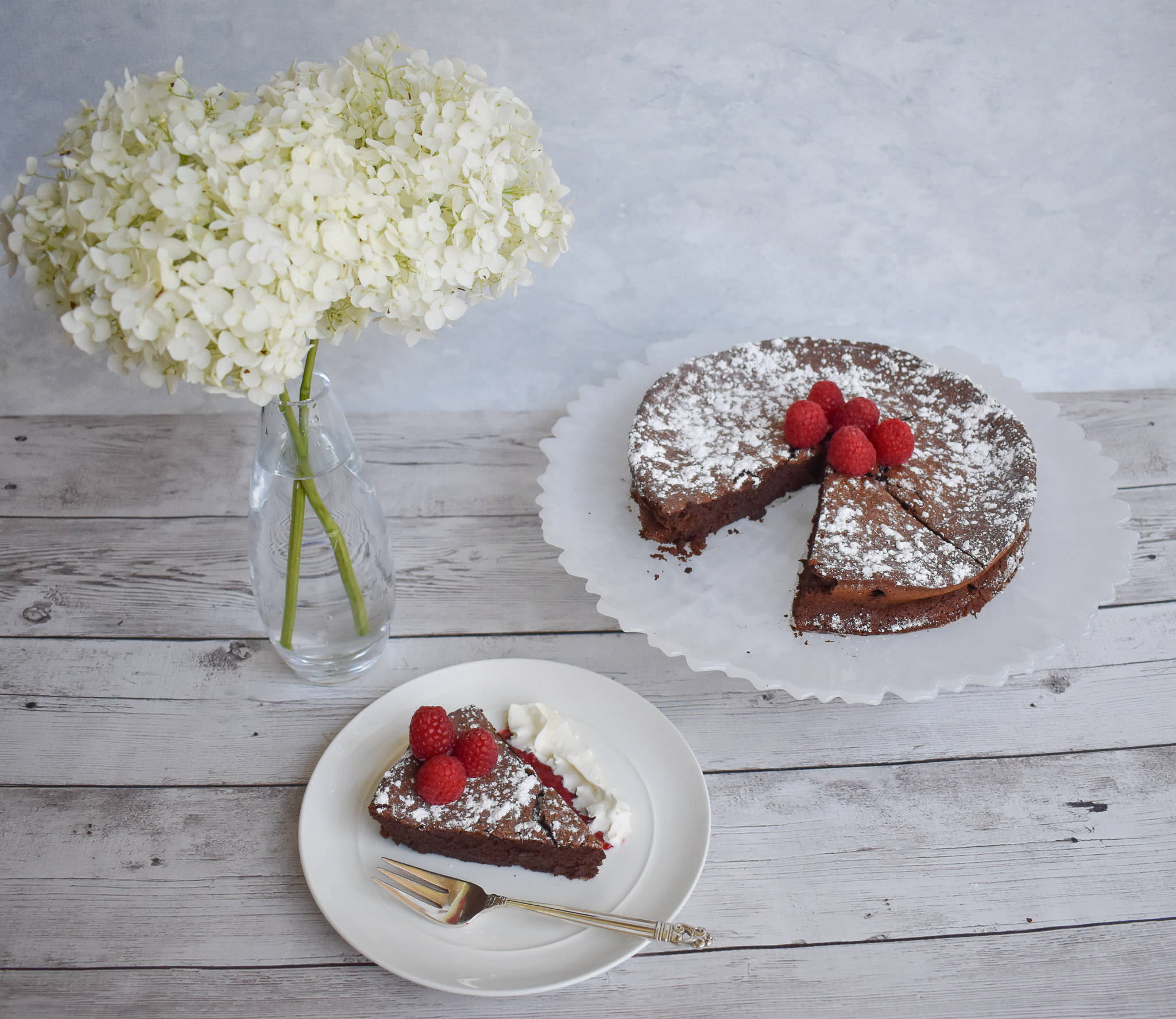 This low-FODMAP flourless chocolate cake is light, deep, sultry, smooth and chocolatey.  The low-FODMAP Vanilla Bean Coconut Whipped Cream is creamy and fresh.  The low-FODMAP Strawberry or Raspberry Coulis Sauce is sweet, tart and fruity.  This low-FODMAP recipe combination of chocolate, cream and berries is supreme luxury.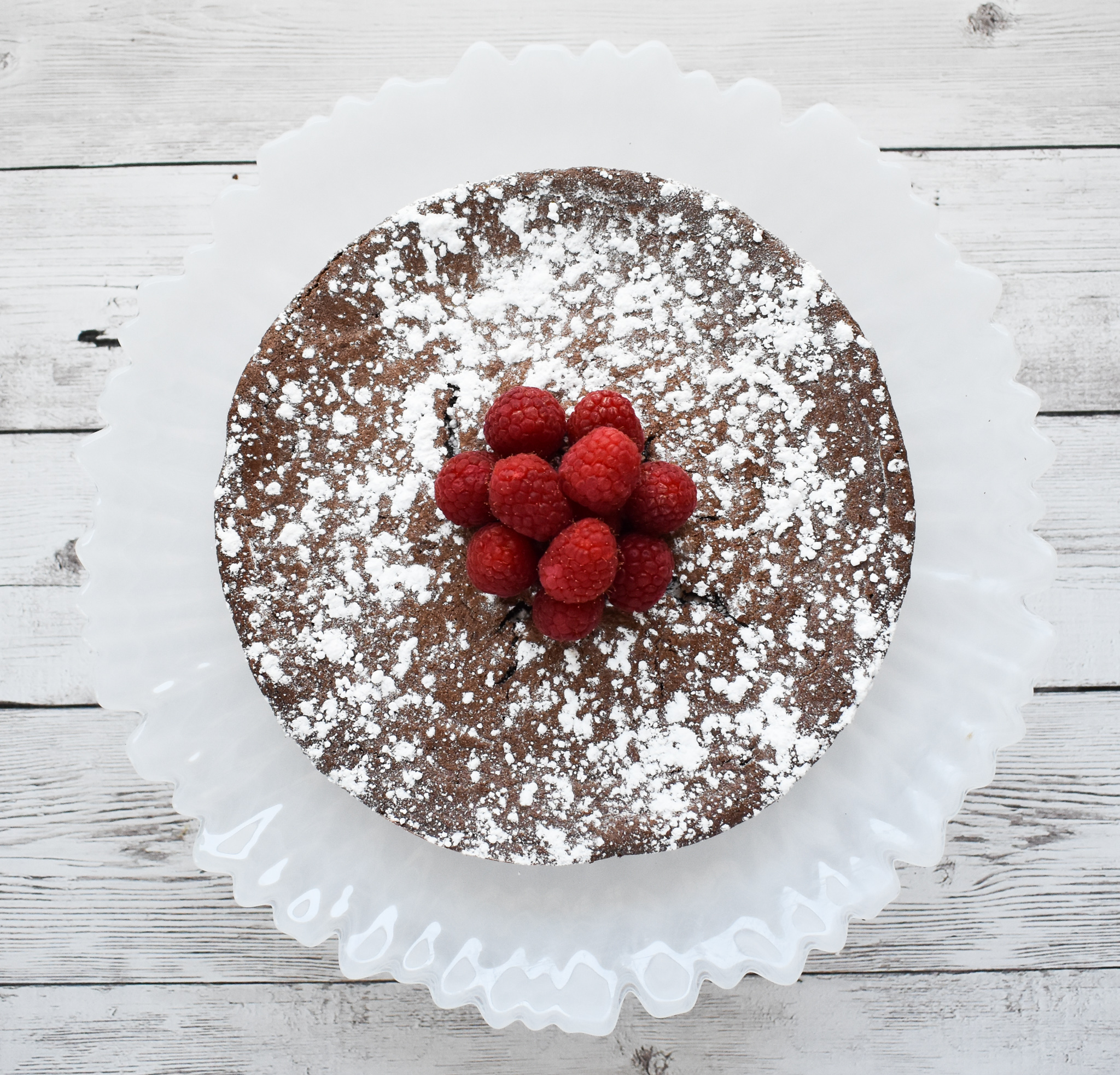 Although there are a couple of different steps to this dessert, in reality it is quite simple. There is plenty of time while the low-FODMAP flourless chocolate cake bakes to whip up the low-FODMAP coconut whipped cream and low-FODMAP raspberry or strawberry coulis.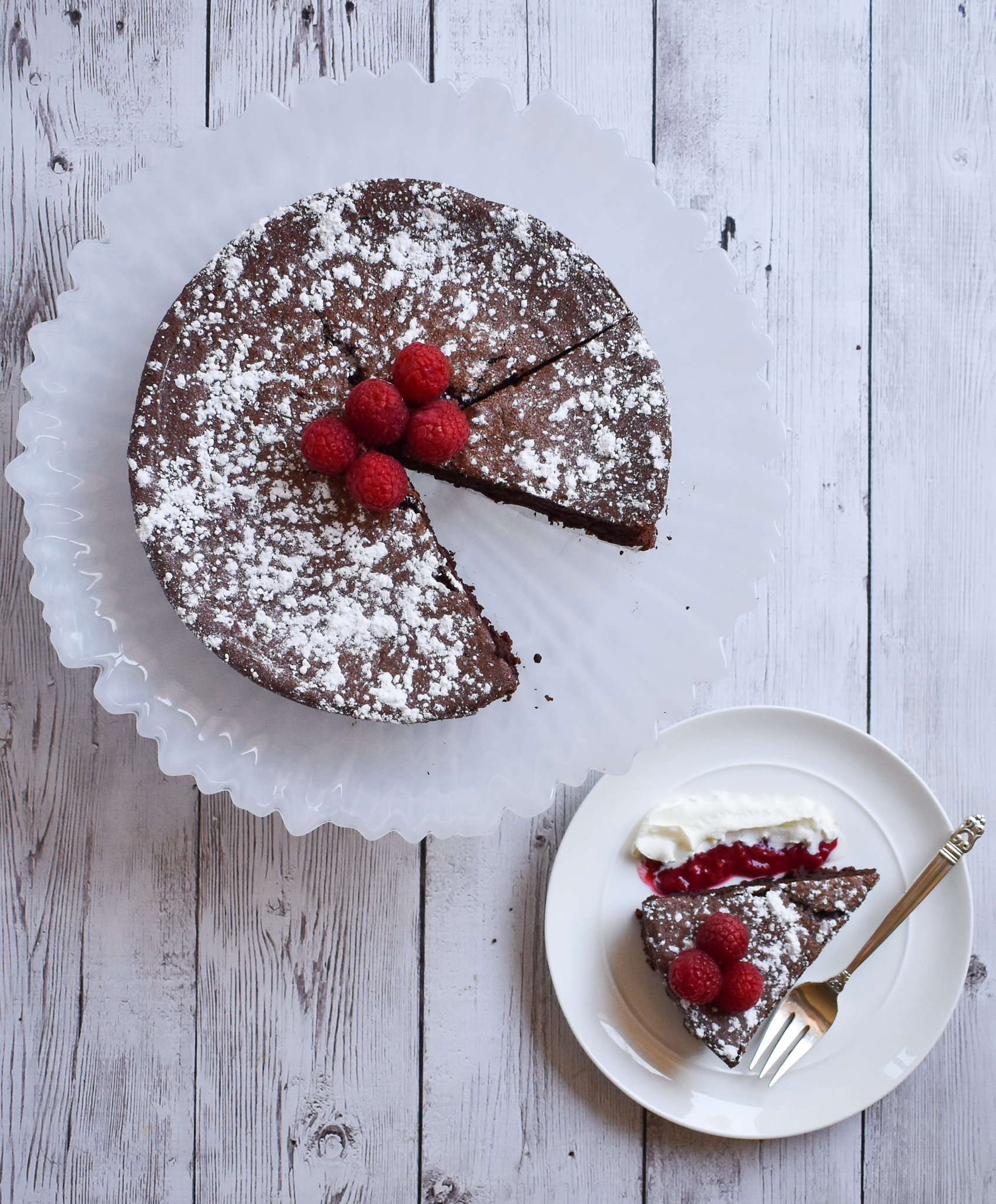 The low-FODMAP flourless chocolate cake is an excellent choice for any gluten-free occasion, or Passover.
The low-FODMAP berry coulis recipe can be modified for strawberries, raspberries or blueberries.  It also goes great as a topping for pancakes, scones, ice cream or (if you are like my kids) straight from a spoon!
Finally, the low-FODMAP coconut whipped cream is one of my go-tos for almost any low-FODMAP dessert that needs a little low-FODMAP light topping or frosting. Super dairy-free option,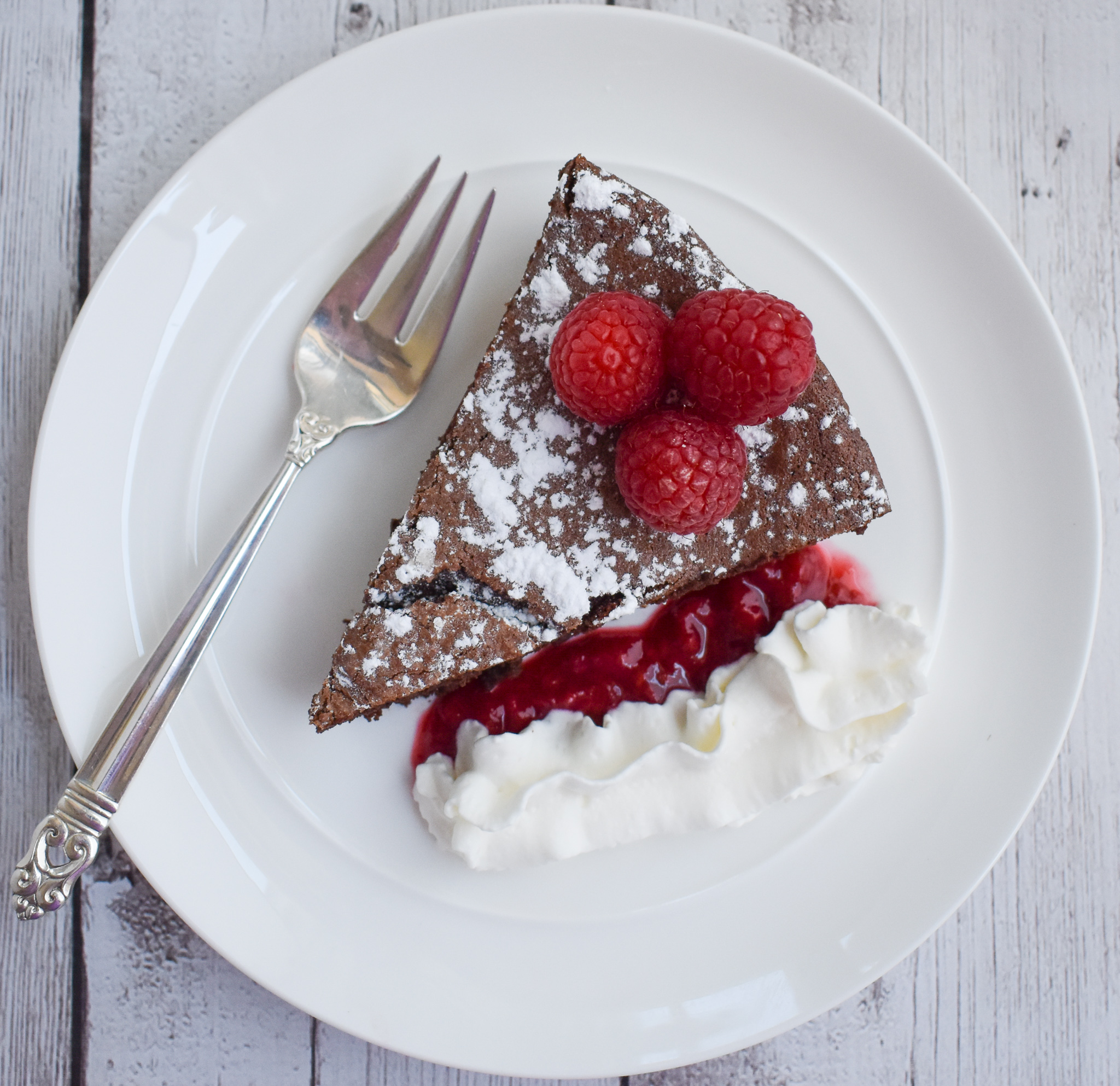 You may also love:
Or check out over 300 more low-FODMAP recipes on the blog. IBS-friendly!
Be healthy and happy,
Rachel Pauls, MD
---
Low-FODMAP Flourless Chocolate Cake with Low-FODMAP Coconut Whipped Cream and Low-FODMAP Berry Coulis; Gluten-free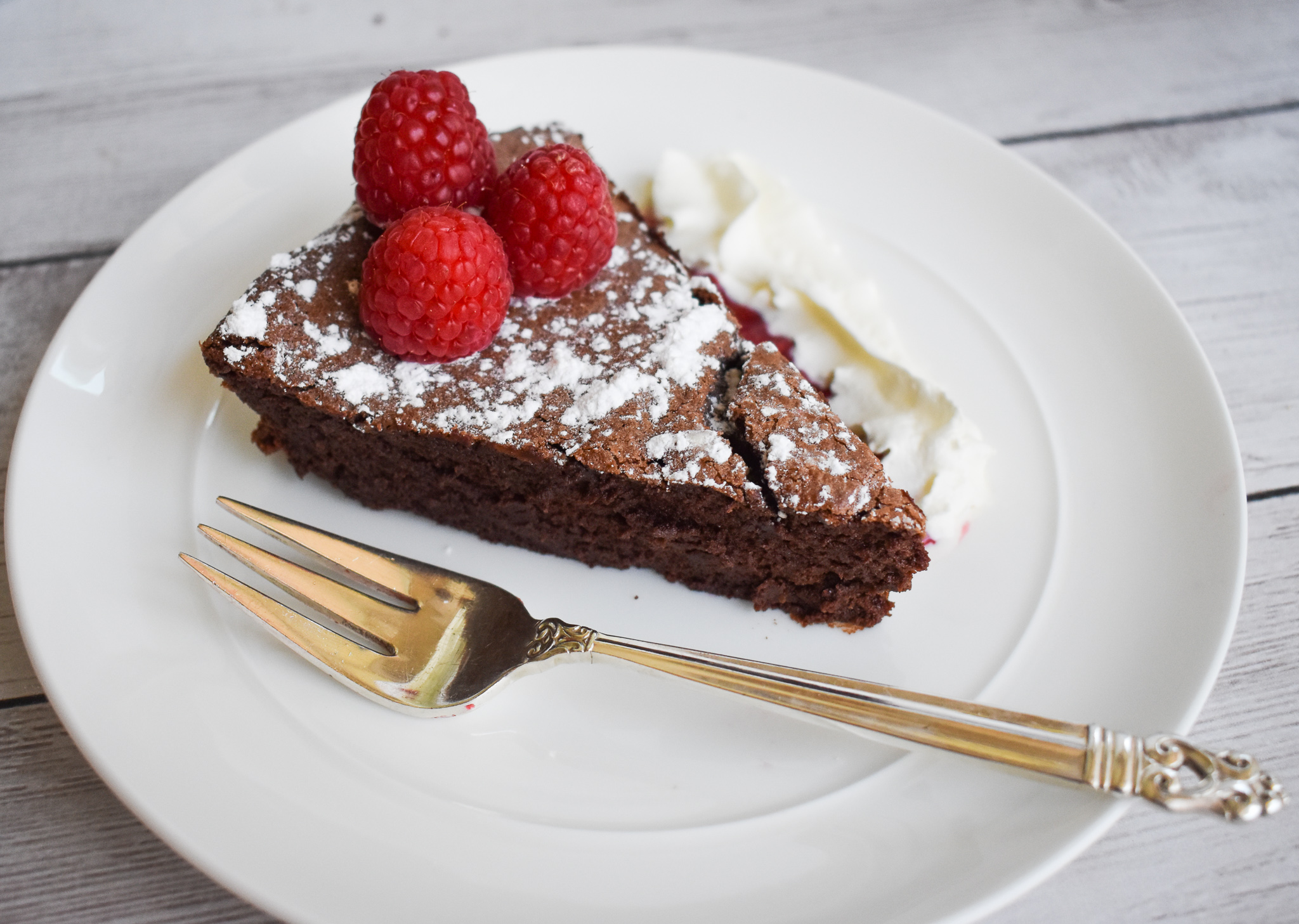 Although this recipe has not been tested, a single serving should be low FODMAP based on the ingredients.
Prep time: 80 minutes (Bake time 50 minutes)
Temp:  350 degrees Fahrenheit
Servings: 12
Ingredients
For the low-FODMAP flourless chocolate cake:
12 ounces bittersweet or semisweet chocolate, chopped or broken into squares (bittersweet makes for a slightly deeper flavor)

this is 12 low-FODMAP servings

12 tablespoons (3/4 cup) unsalted butter
6 large eggs, separated into yolks and whites
12 tablespoons white sugar, divided
2 teaspoons vanilla extract
Vegetable shortening, for greasing
Confectioner's sugar or cocoa powder, for garnish
For the low-FODMAP coconut whipped cream with vanilla-bean:
1 cup cream from top of canned chilled coconut milk (refrigerate the can first to allow easier scooping and whipping)
3 tablespoons Confectioner's sugar (adjust to taste)
1 vanilla bean

This part speckles the cream with those nice little seeds and infuses with a great flavor, but lately vanilla is super expensive…feel free to just use extract if you prefer

1 teaspoon vanilla extract
For the low-FODMAP berry coulis:
1 cup fresh or frozen strawberries, cut into chunks (no sugar added)

Can also use raspberries or blueberries, but be aware there are different low-FODMAP serving sizes for each

for strawberries can consume 140 g per serving; raspberries 45 g per serving; blueberries 28 g per serving

1/2 cup white sugar
1 tablespoon lemon juice
Directions
To prepare low-FODMAP Flourless Chocolate Cake
Preheat oven to 350 F
Grease 9-inch diameter springform pan and wrap with foil, can also line bottom with greased parchment paper round
Place chocolate and butter in double-boiler and melt together until smooth, stirring frequently
Remove from heat and cool to lukewarm (should only take about 10 minutes, is usually cool enough by the time the egg-yolk mixture is ready)
Separate eggs and beat egg yolks and half the sugar (six tablespoons) in large bowl until the mixture is thick and pale yellow (about three minutes)

I use my stand mixer with the flat paddle for this part, and switch to the whisk for the egg white part

Fold lukewarm chocolate into the egg-yolk mixture, and then add vanilla and combine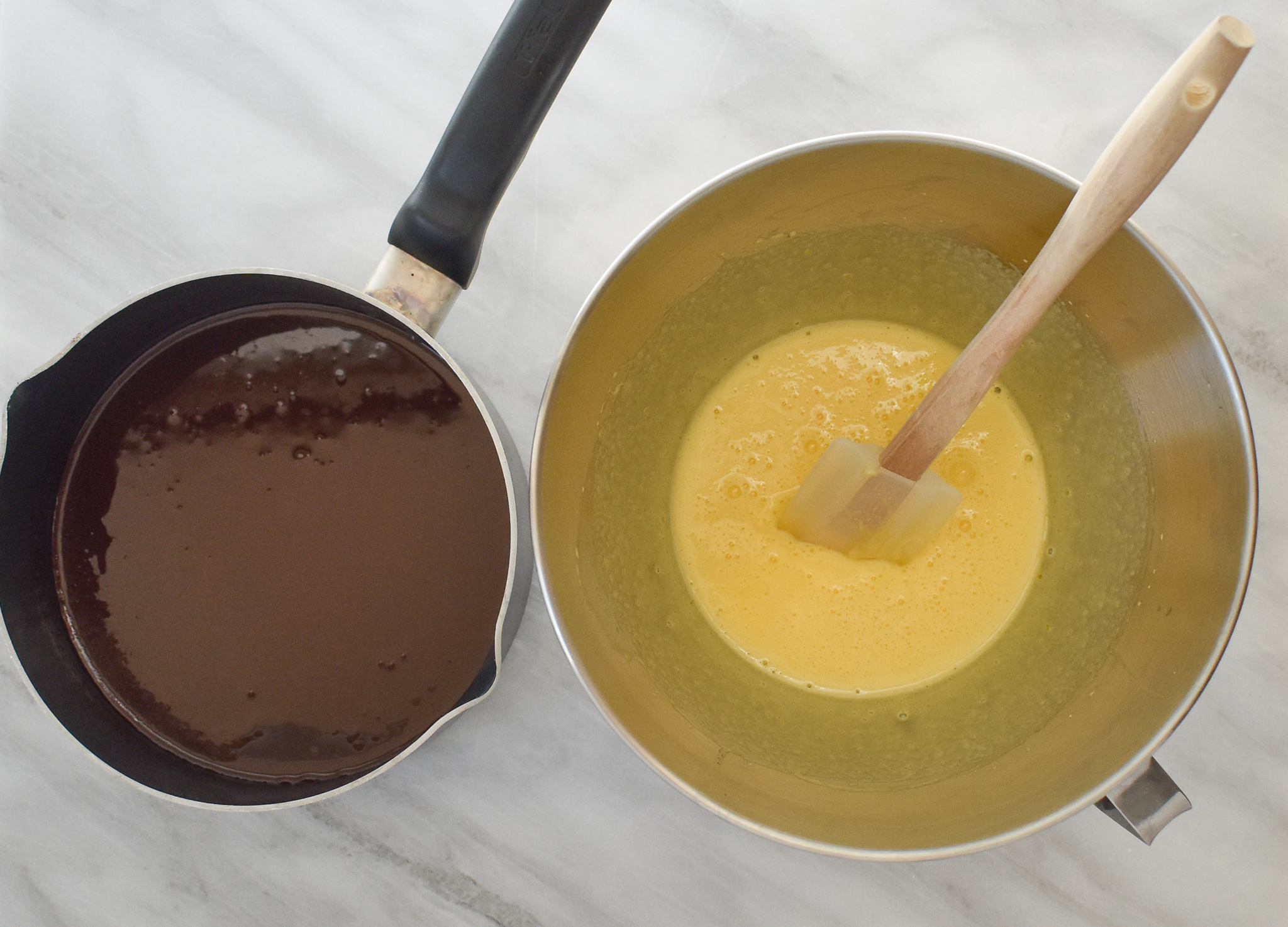 Using clean equipment, beat egg whites until soft peaks form
Add the remaining six tablespoons of sugar slowly and beat rapidly until medium/firm peaks form (about three to five minutes)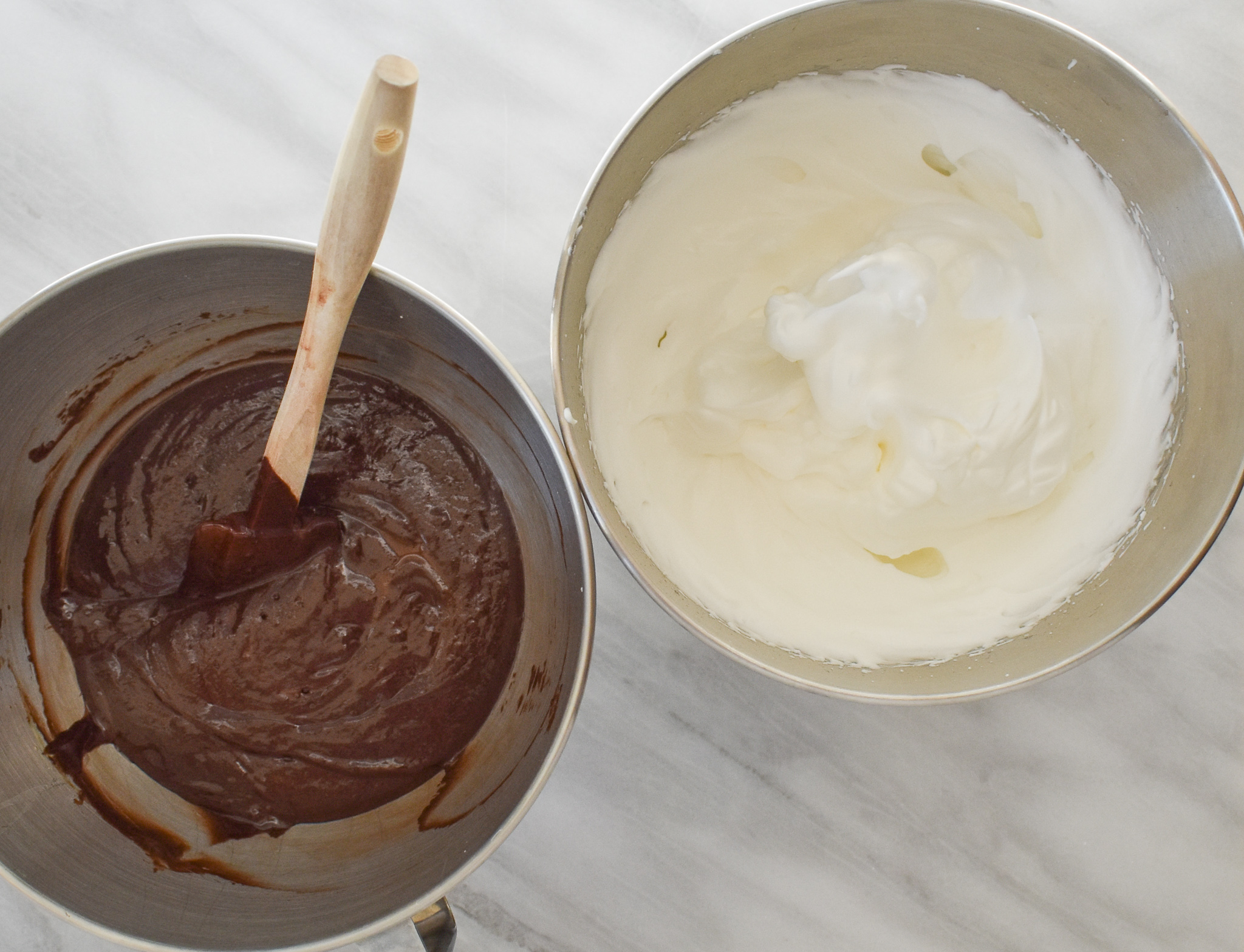 Gently fold whites into chocolate/yolk mixture in three to four additions until well combined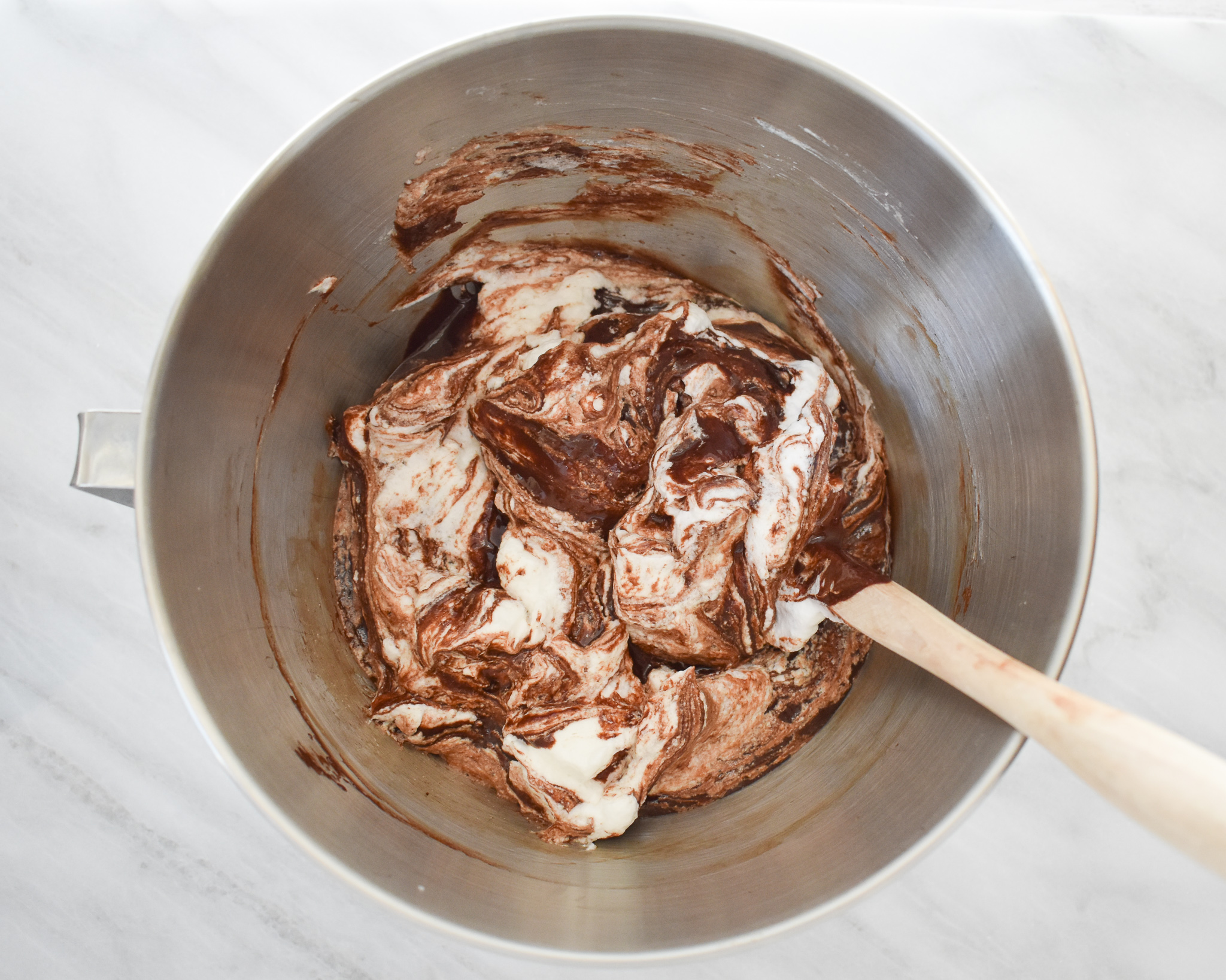 Pour batter into the pan and place into center of oven, can put on baking sheet to prevent drips
Bake for 50 minutes or until top is crackly and toothpick inserted in center comes out with only moist crumbs attached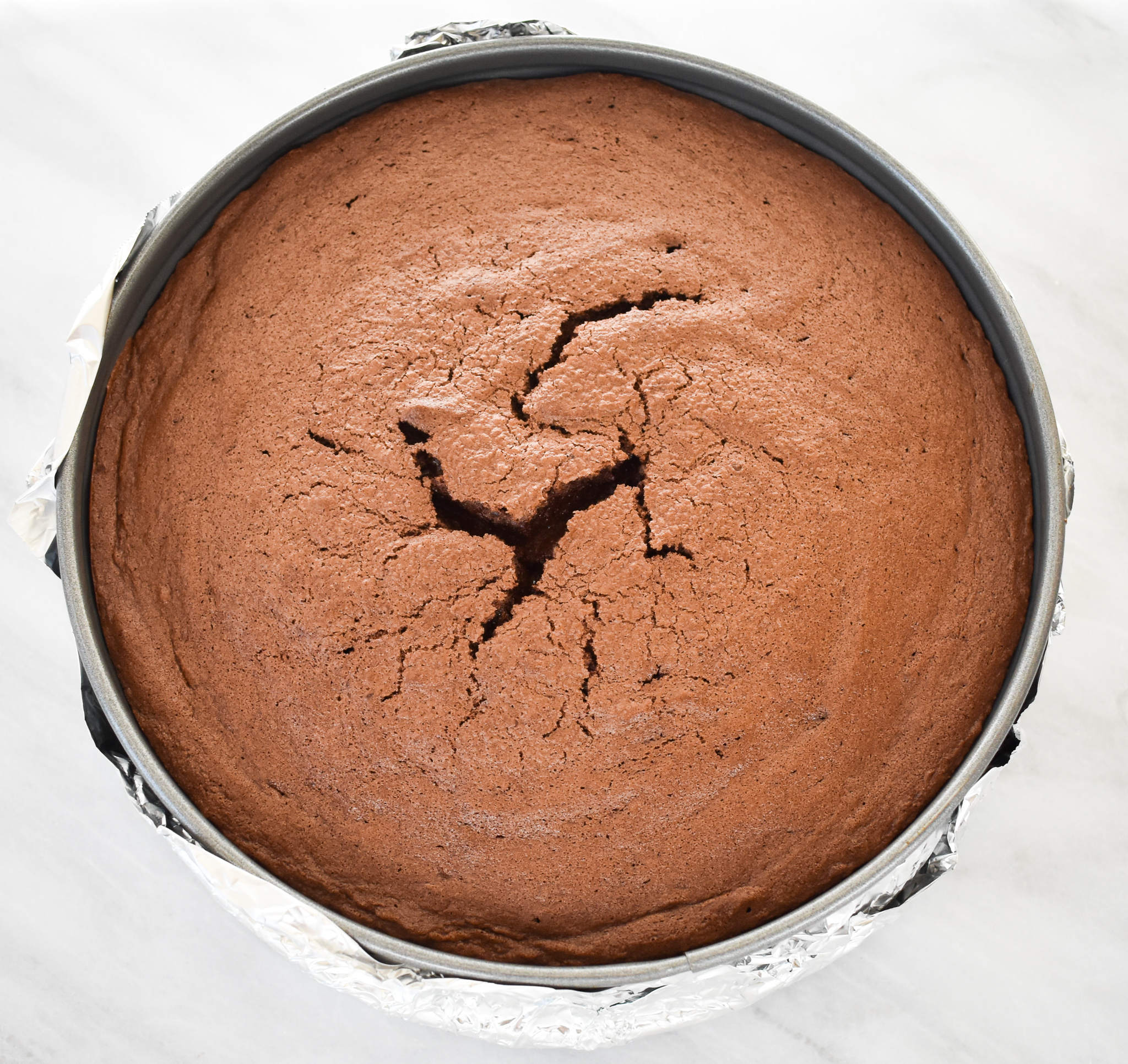 Cool on rack in pan (cake may fall slightly)
Once cooled, transfer to a cake tray and cut into sections
Sprinkle with confectioner's sugar or cocoa if desired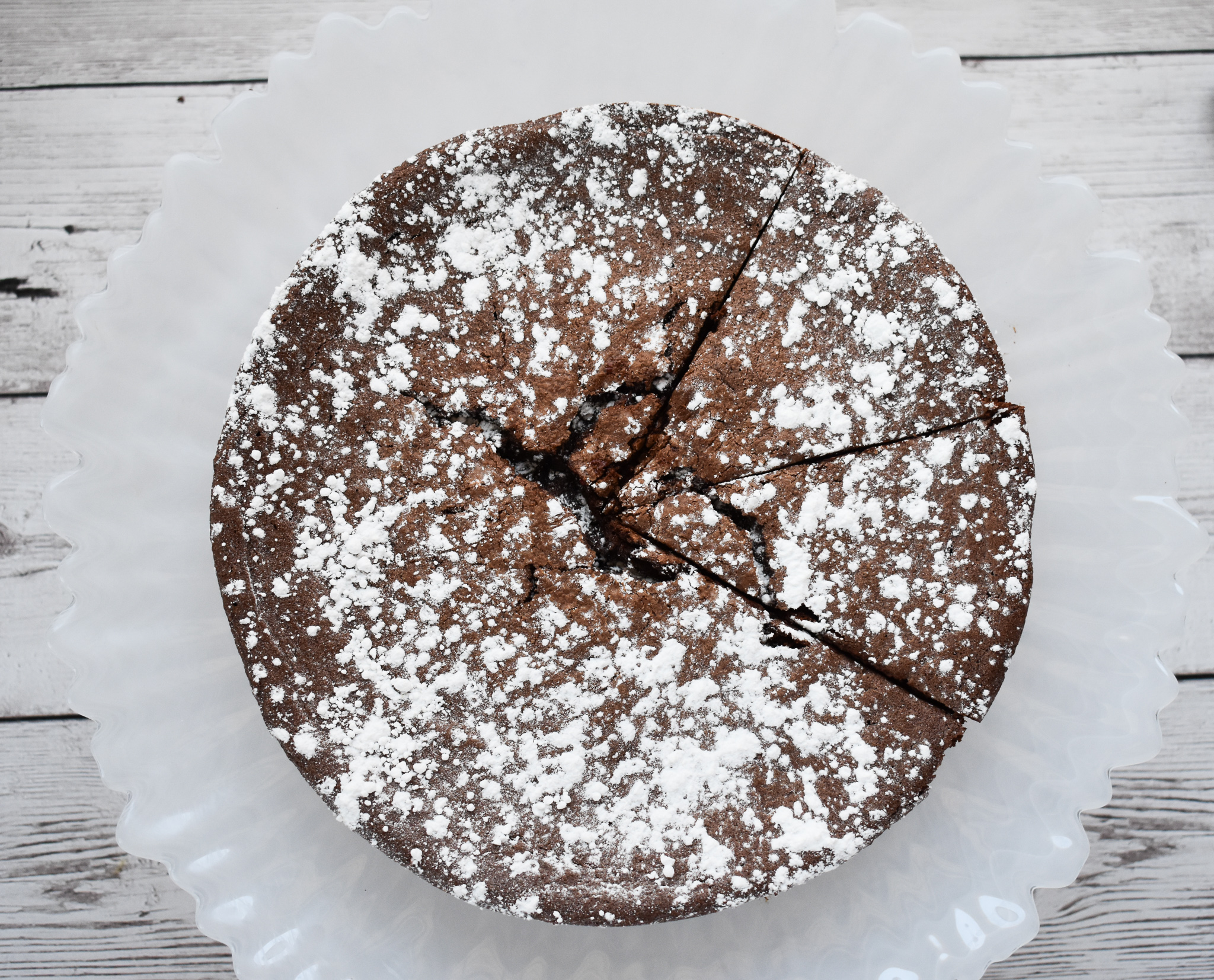 Serve cake at room temperature, store in refrigerator
Plate with low-FODMAP Coconut whipped cream and low-FODMAP berry coulis (recipes to follow), and garnish with fresh berries, if desired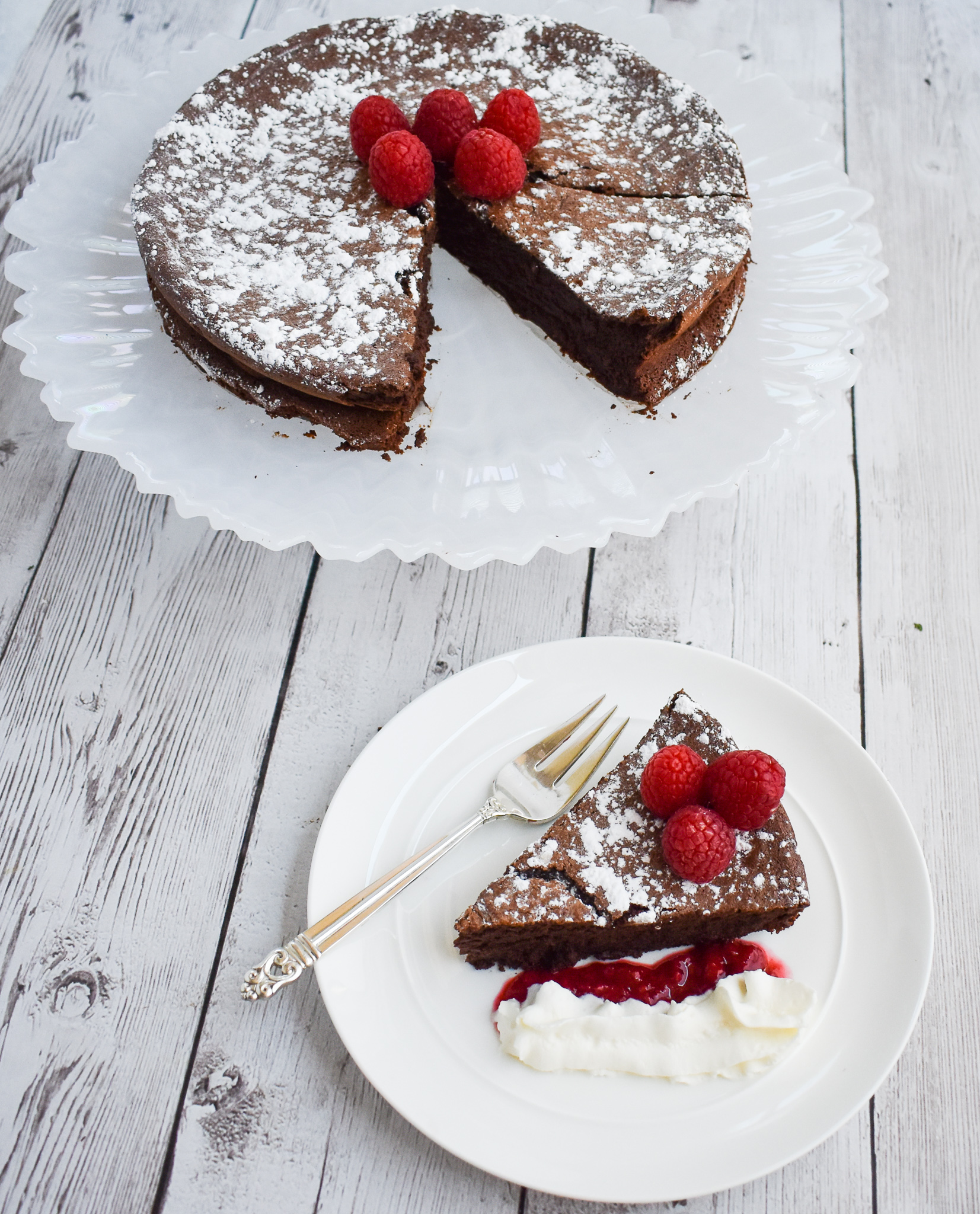 This low-FODMAP Flourless Chocolate Cake is rich and so luxurious…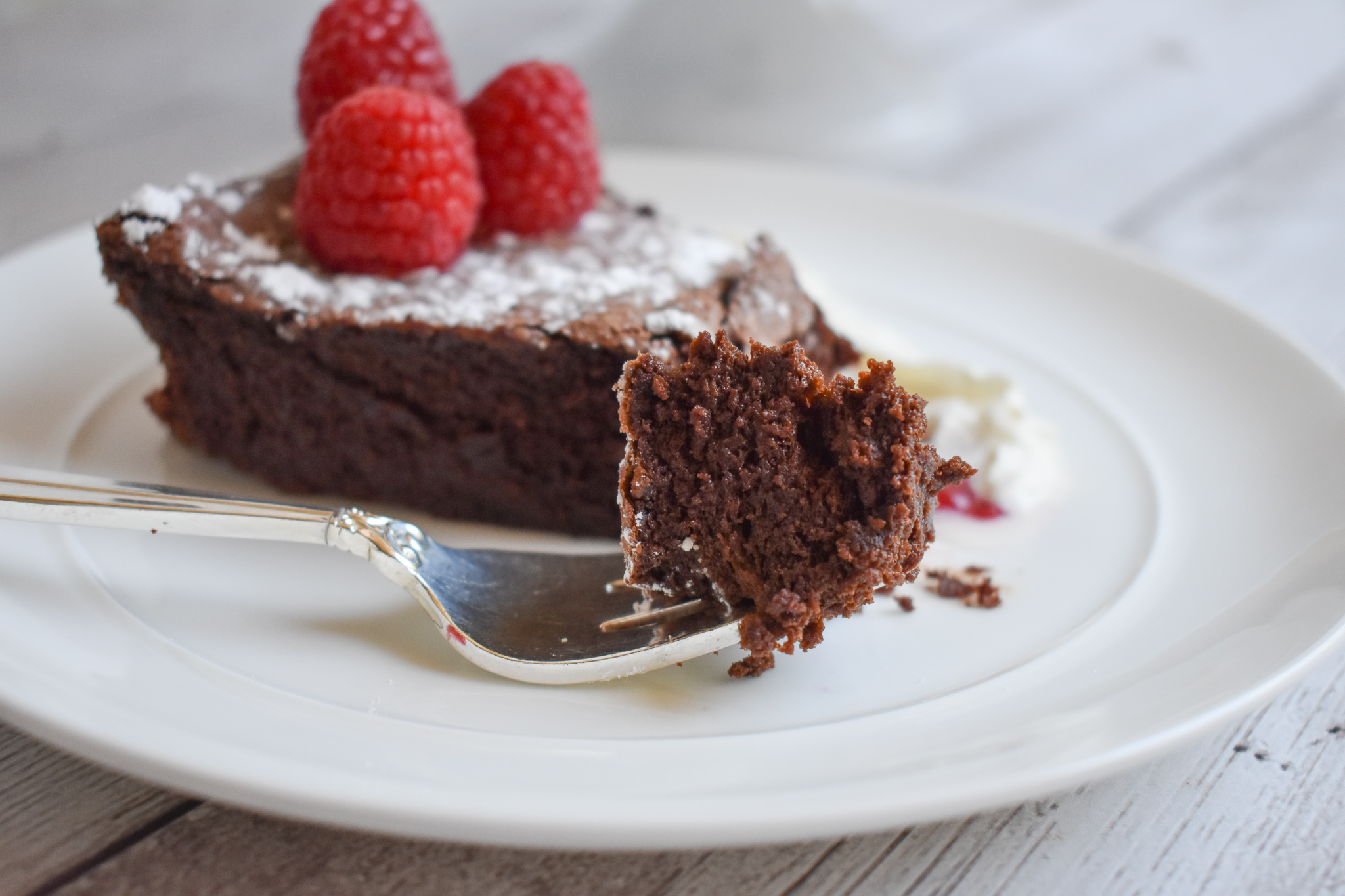 I have to close my eyes when I take a bite!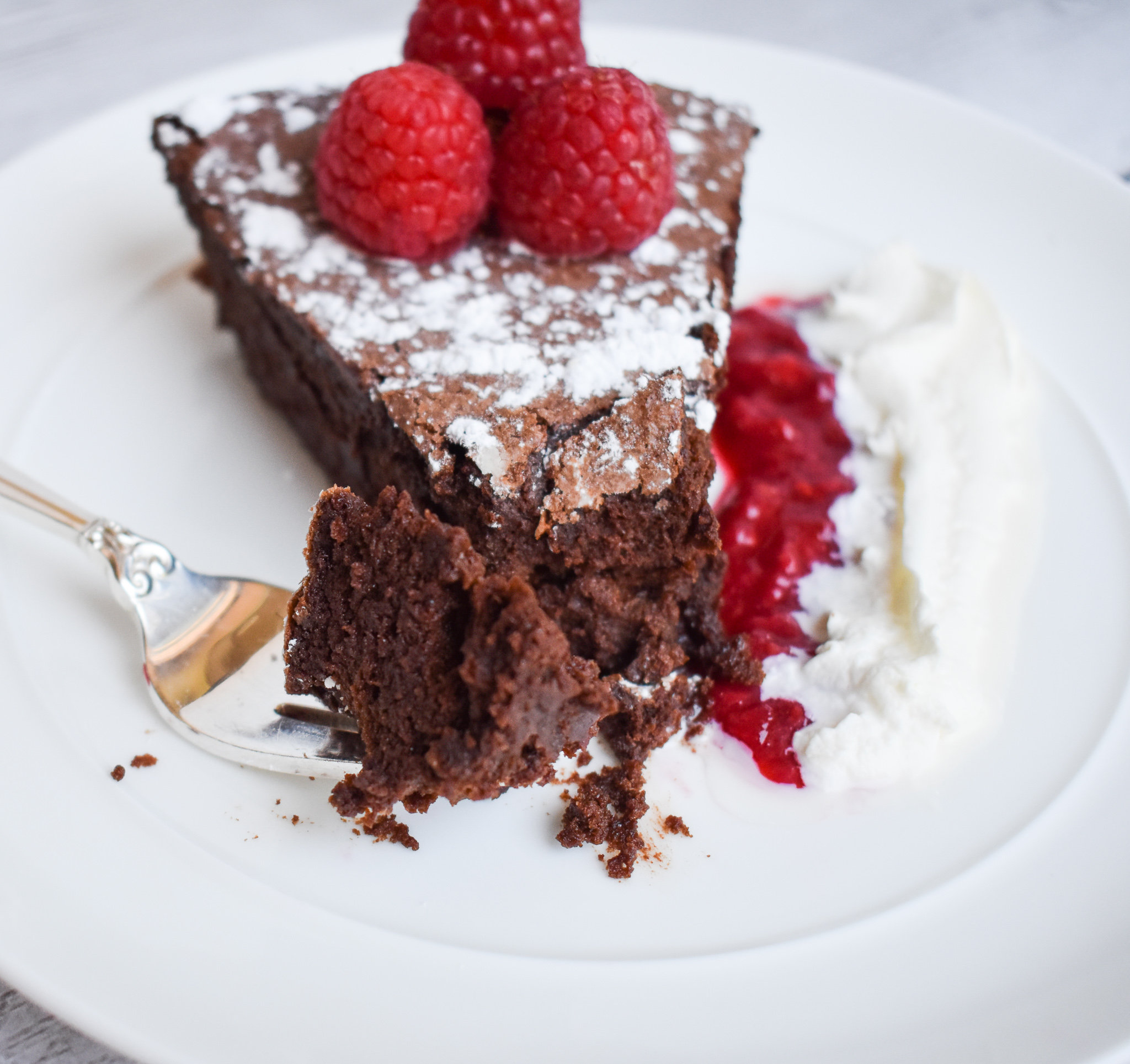 To prepare low-FODMAP Vanilla-Bean Coconut Whipped Cream
Place whisks and bowl in freezer to cool briefly
Slice the vanilla bean in half and extract seeds, scrape into the bowl
Add coconut cream and whip until soft peaks form
Add the sugar gradually and adjust to taste
Add vanilla extract
Beat on high until stiff peaks form (about 5-7 minutes)
Place in piping tube or refrigerate until use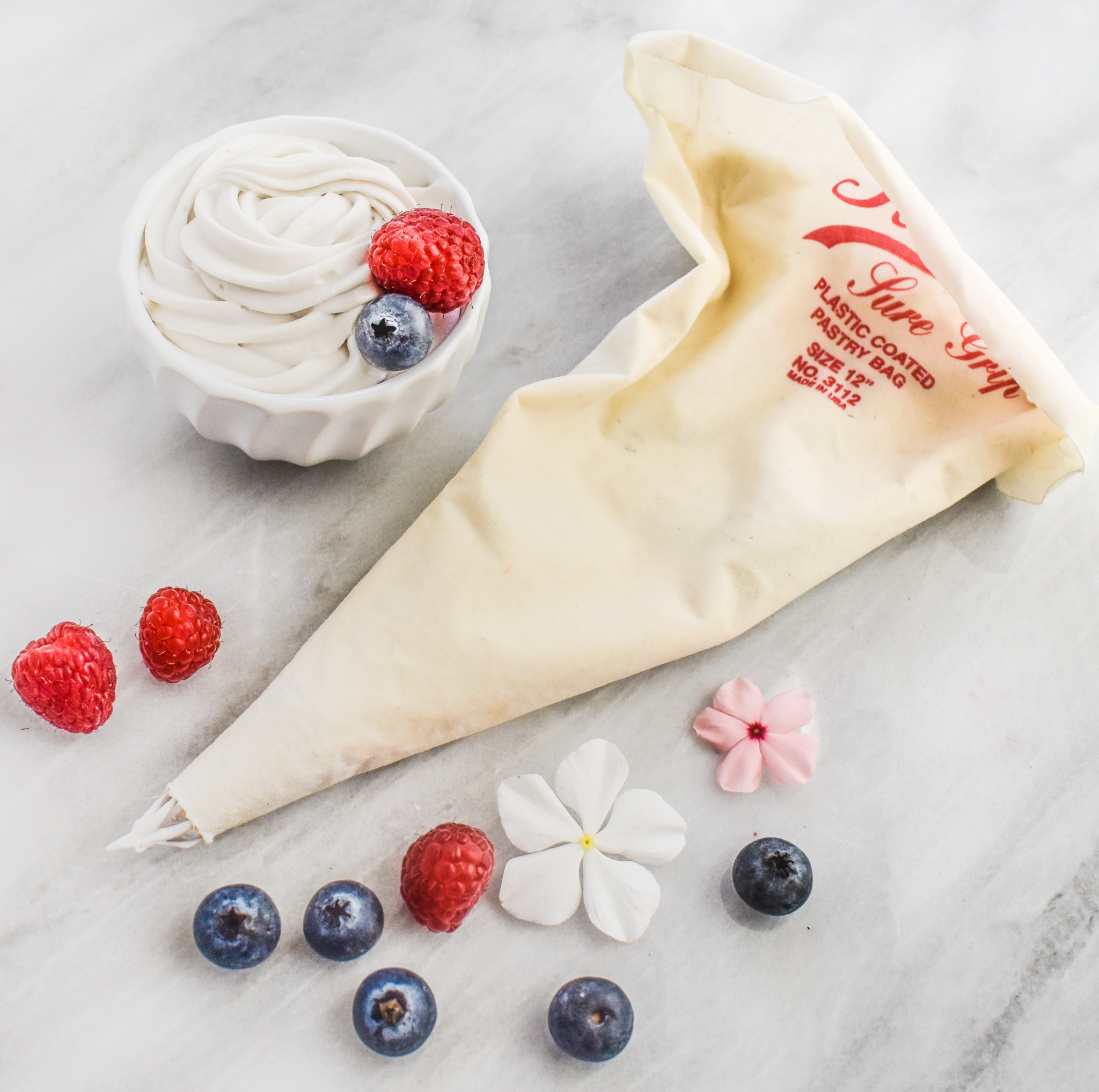 To prepare low-FODMAP Berry Coulis/Sauce
Place choice of berries, sugar and lemon juice into medium saucepan/pot
Bring to boil over medium heat for two minutes
Place in blender or processor and puree until smooth, can strain seeds if desired
Store in mason jar in refrigerator for up to one week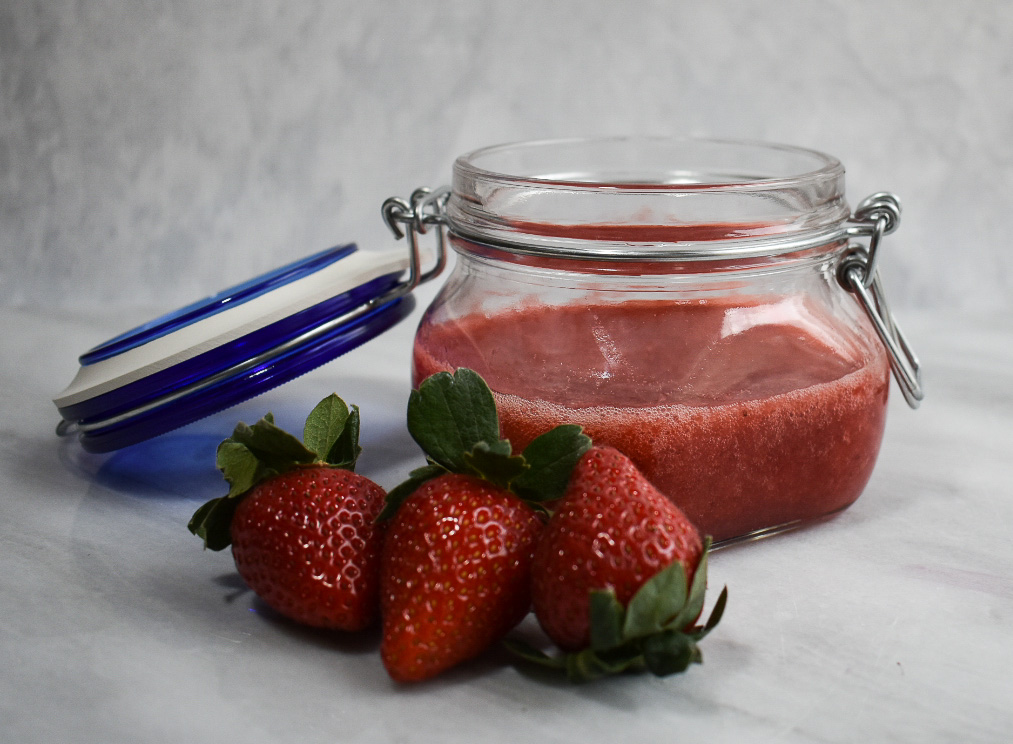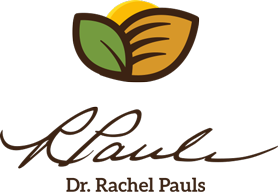 Printer Friendly Version
Comments Rating
( reviews)