Low-FODMAP 5 Minute Banana Muffin-in-a-Mug; Gluten-free, Vegan
January 15, 2018
Printer Friendly Version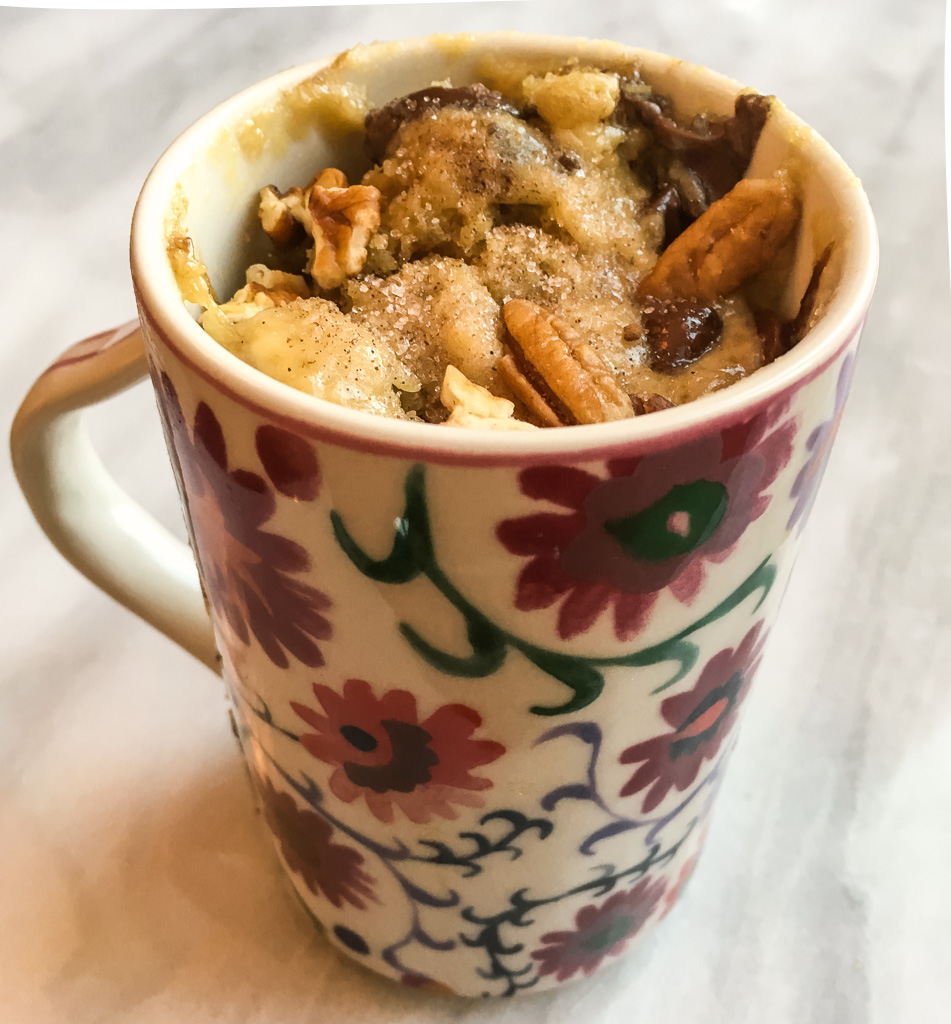 I love low-FODMAP mug cakes and mug muffins because you always have just the right amount.  Plus they literally take five minutes.
I hate to waste good food.  So if there is a banana that is too bruised for my children to eat, then I put it in the freezer for future low-FODMAP baking or low-FODMAP smoothies.
If you are like me, then low-FODMAP Banana Muffin-in-a-mug is the ideal use for those bananas! In the mornings when you want a little something special for breakfast, or in the evenings when you want a tasty treat, this low-FODMAP 5-minute banana-muffin-in-a-mug is calling you.
Low-FODMAP banana muffins have great nutrition from the banana- including potassium and natural fiber. Plus, your  whole family will love them in this easy, gluten-free and vegan recipe.
You may also love my low-FODMAP 5 minute Chocolate Mug Cake and my low-FODMAP Microwave Berry Crisp and Cobbler recipes! Or else check out over 300 more low-FODMAP recipes on the blog.
Be healthy and happy,
Rachel Pauls, MD
---
Low-FODMAP 5 Minute Banana Muffin-in-a-Mug; Gluten-free, Vegan 
Although this recipe has not been tested, a single serving should be low-FODMAP based on the ingredients
Serves: 2-3
Equipment: 1 standard sized mug, and a microwave
Ingredients
4 tablespoons gluten-free, low-FODMAP flour (I use Authentic Foods GF Classical Blend)
½ tsp xanthan gum, if not an additive in your flour
¼ teaspoon baking powder
¼ teaspoon baking soda
1/8 teaspoon salt
¼ teaspoon cinnamon, optional
1/3 cup ripe yellow banana, mashed

this is about 1 medium banana
depending on ripeness the FODMAP content of banana changes.  If you select unripe (firm) fruit then you may be able to consume up to one medium banana

3 tablespoons packed brown sugar
2 tablespoons canola oil or melted coconut oil
1/4 teaspoon pure vanilla extract
Your choice of 'stir-in'

Up to 30 g semisweet/dark chocolate chips, or up to 20 g chopped pecans or walnuts
can also use a combination of both!

For non-vegan option, beat an egg and measure out 2 tablespoons to add to the batter
Sugar and cinnamon to sprinkle on top, optional
Directions
In a standard sized mug combine flour, xanthan gum, cinnamon, baking powder, baking soda, and salt
Stir in mashed banana, sugar, oil and vanilla. Do not overmix

for non-vegan version, add beated egg (makes the cake slightly lighter)

Add chocolate chips or nuts, based on preference
Microwave, 1 minute at a time, for 1-2 minutes, until toothpick inserted comes out clean or with a few moist crumbs
Mine took 1 min 15 seconds
If you prefer to remove this low-FODMAP muffin from the mug prior to eating, then spray the mug with non-stick spray, and prepare ingredients in a separate bowl
Can also make half recipe in individual ramekins, these took about 45 seconds for me to cook!
Rich, soft and gooey on the inside.  Yummy low-FODMAP Banana Muffin in a Mug!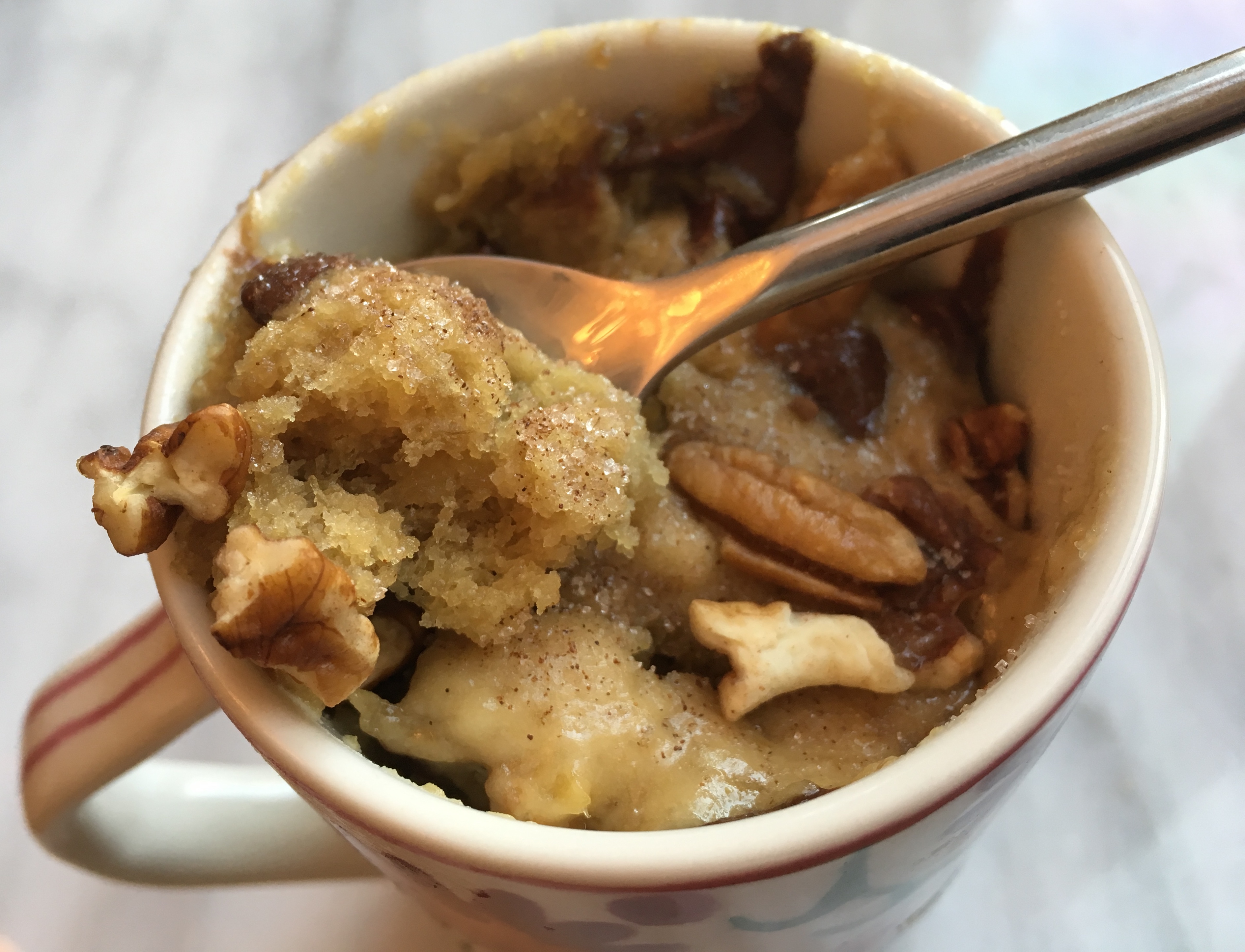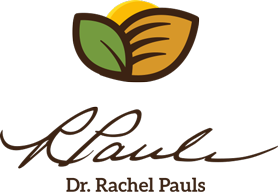 Printer Friendly Version
Comments Rating
( reviews)