Low-FODMAP 4-Ingredient Speculoos Cookie Butter; Gluten-free, Dairy-free
March 10, 2019
Printer Friendly Version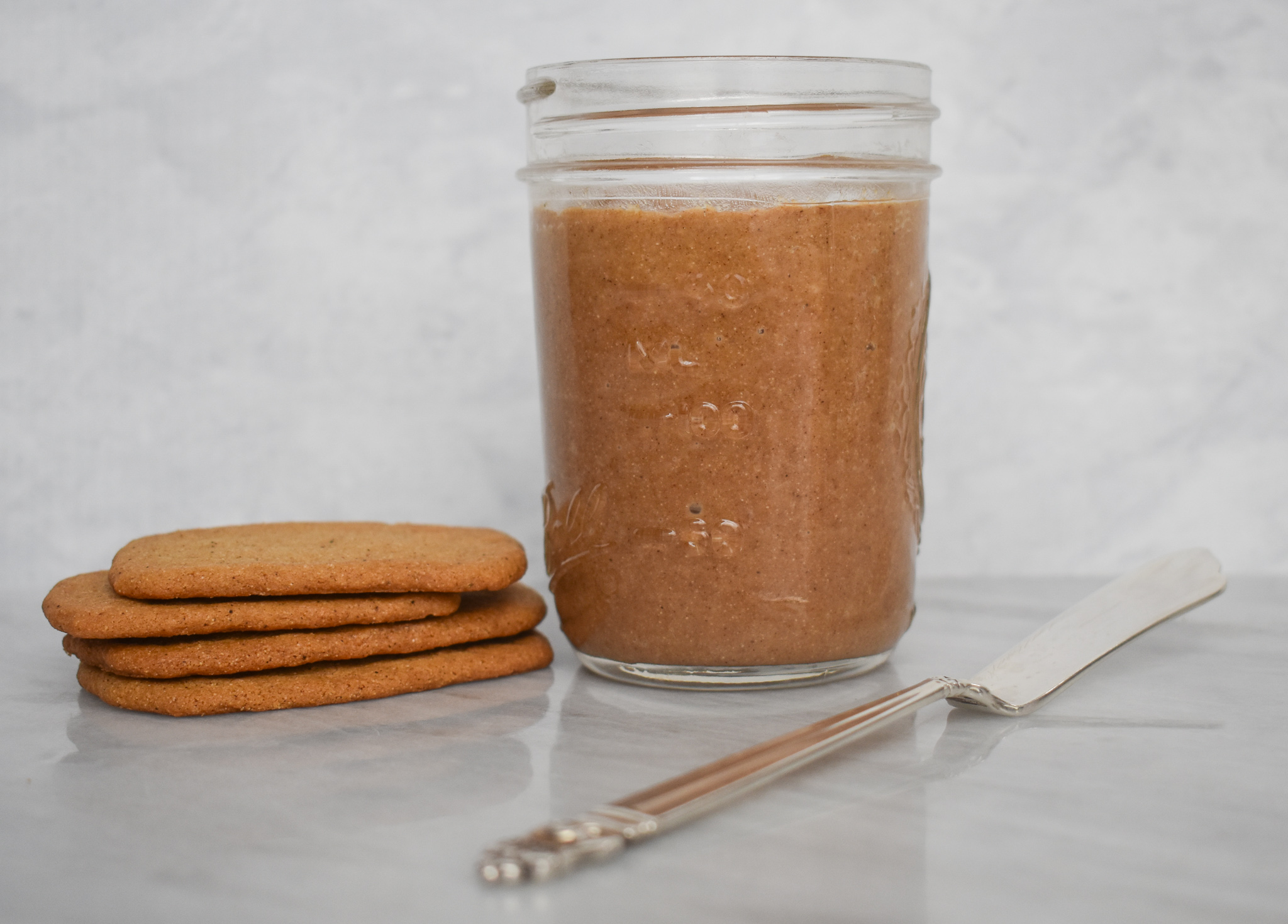 You will love this smooth and delicious low-FODMAP Speculoos Cookie Butter recipe! My low-FODMAP Cookie Butter is made with only 4 ingredients and requires no cooking.  Easy and so delicious.
I recently read that one of Trader Joes' most popular items is their Speculoos Cookie Butter.  I can see why. Who doesn't love a sweet and smooth cinnamon spread?  This low-FODMAP Cookie Butter is even better, because the homemade flavor of the low-FODMAP Speculoos really shines through.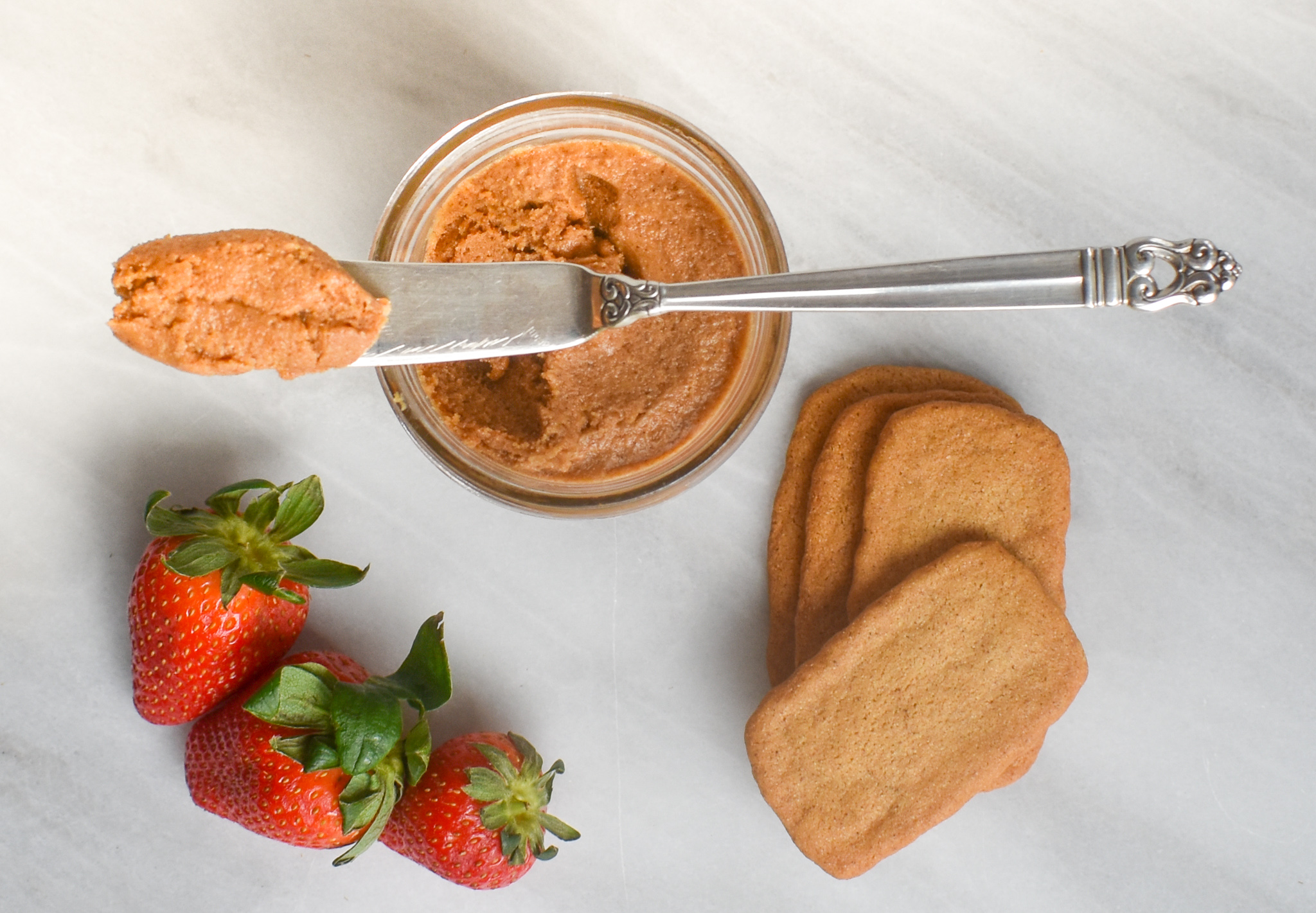 While this low-FODMAP recipe can be modified for any of your favorite low-FODMAP cookie varieties, it blends best with a crunchy, slightly drier biscuit. Try my low-FODMAP Speculoos or low-FODMAP Gingersnaps for best results.
Enjoy this low-FODMAP Cookie Butter on fresh fruit, blended into a low-FODMAP smoothie, drizzled over low-FODMAP yogurt or ice cream, spread on low-FODMAP waffles or straight from your spoon.  My kids are huge fans 🙂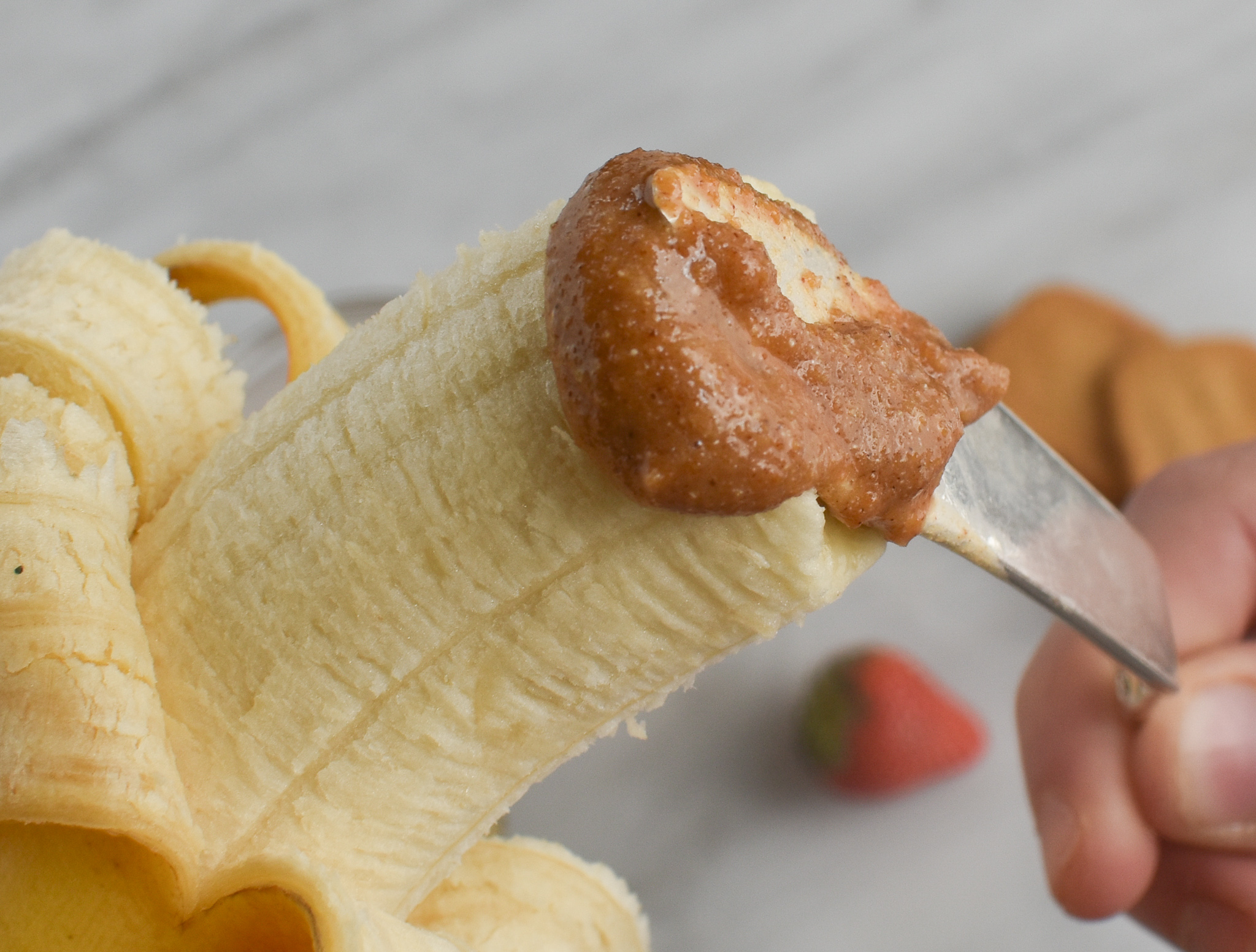 You may also love my low-FODMAP Hazelnut "Nutella" Chocolate Spread and low-FODMAP Pumpkin Butter recipes.  Or check out over 300 more low-FODMAP recipes on the blog.  IBS-friendly!
Be healthy and happy,
Rachel Pauls, MD
---
Low-FODMAP 4 Ingredient Copycat Speculoos Cookie Butter; Gluten-free, Dairy-fee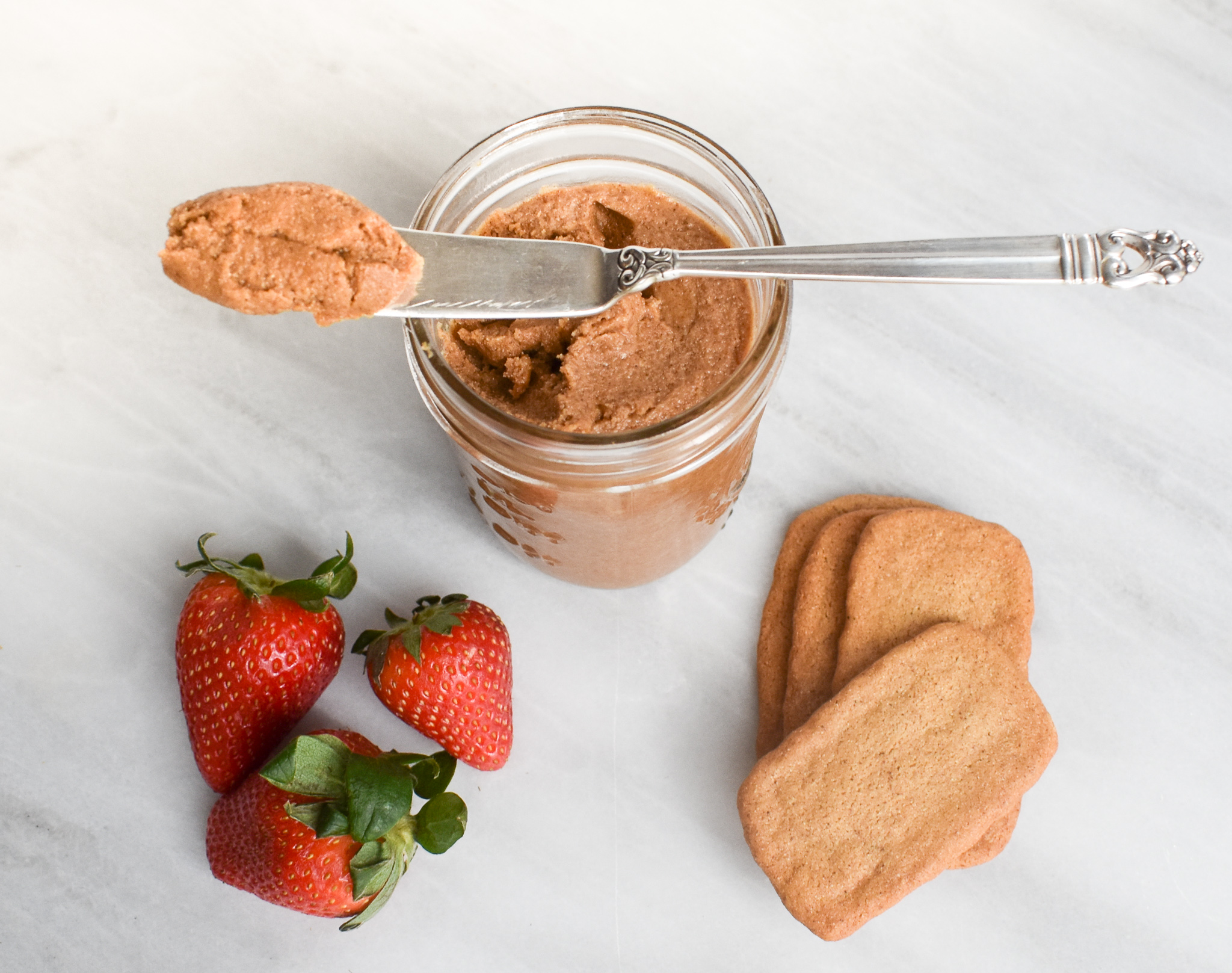 Although this recipe has not been tested, a single serving should be low-FODMAP based on the ingredients.
Serves: 16 (about 1 cup)
Serving size: 1 tbsp
Prep time: 15 min
Ingredients
8 ounces low-FODMAP, gluten-free cookies, sealed in a sturdy zip-top bag
1/4 – 1/2 cup melted coconut oil
1/2 – 3/4  cup powdered (confectioner's) sugar
½ tsp cinnamon
Directions
Crush the low-FODMAP cookies into coarse granules (it's okay if there are some larger pieces), then transfer to a food processor fitted with steel blade and process until you have a fine powder

Don't worry, it may take up to 5 minutes to get them really fine.  Scrape down sides of processor as needed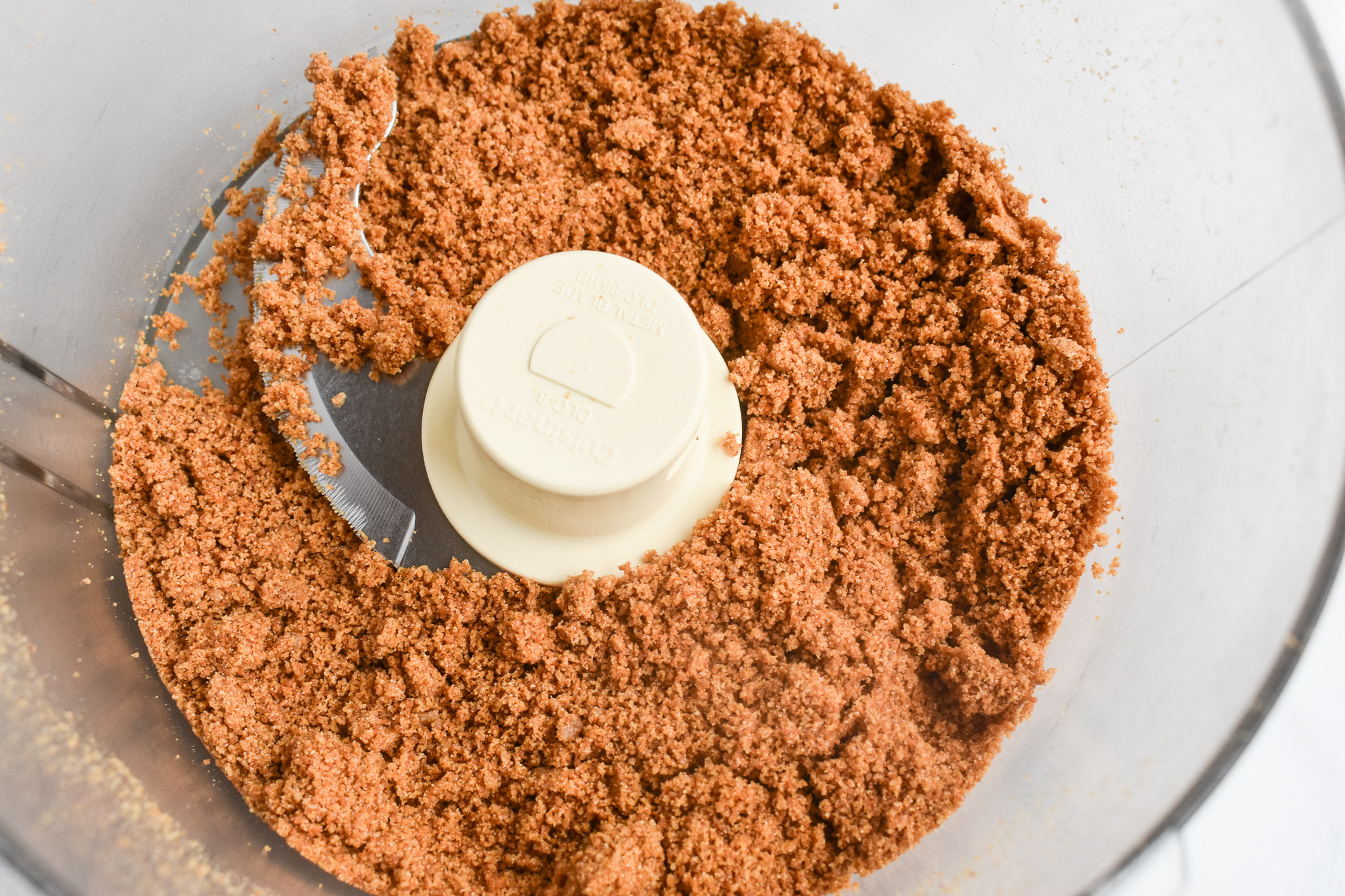 Slowly drizzle in 1/4 cup of the melted coconut oil and blend until a runny paste forms (add up to 1/2 cup of oil if needed)
Next, add the powdered sugar gradually (by the tablespoon, if you like), scraping down the sides of the blender every so often to make sure it all incorporates and until the texture is how you prefer

It should be like a runny peanut butter (it will solidify more as the oil hardens).  Thick, but pourable.

Add more sugar to taste, and oil if needed to smooth the texture, scraping down bowl as necessary
When finished, transfer to a jar with a tight-fitting lid
Low-FODMAP Cookie butter will keep on shelf, for 4 weeks (if it lasts!)

Best served room temperature or slightly warmed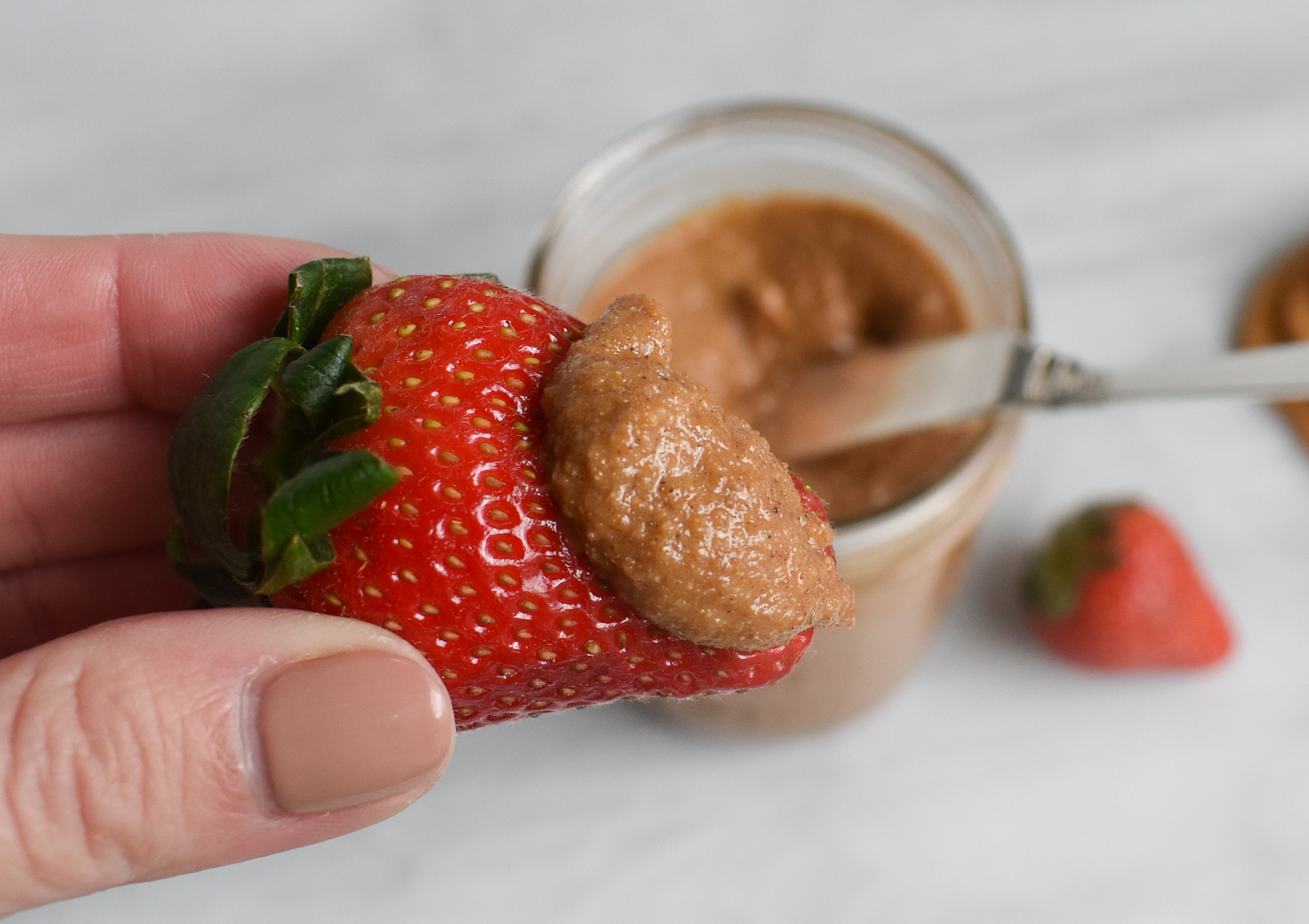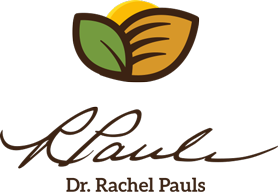 Printer Friendly Version
Comments Rating
( reviews)