Low-FODMAP 30-Minute Creamy Tuscan Chicken; Gluten-free
July 29, 2022
Printer Friendly Version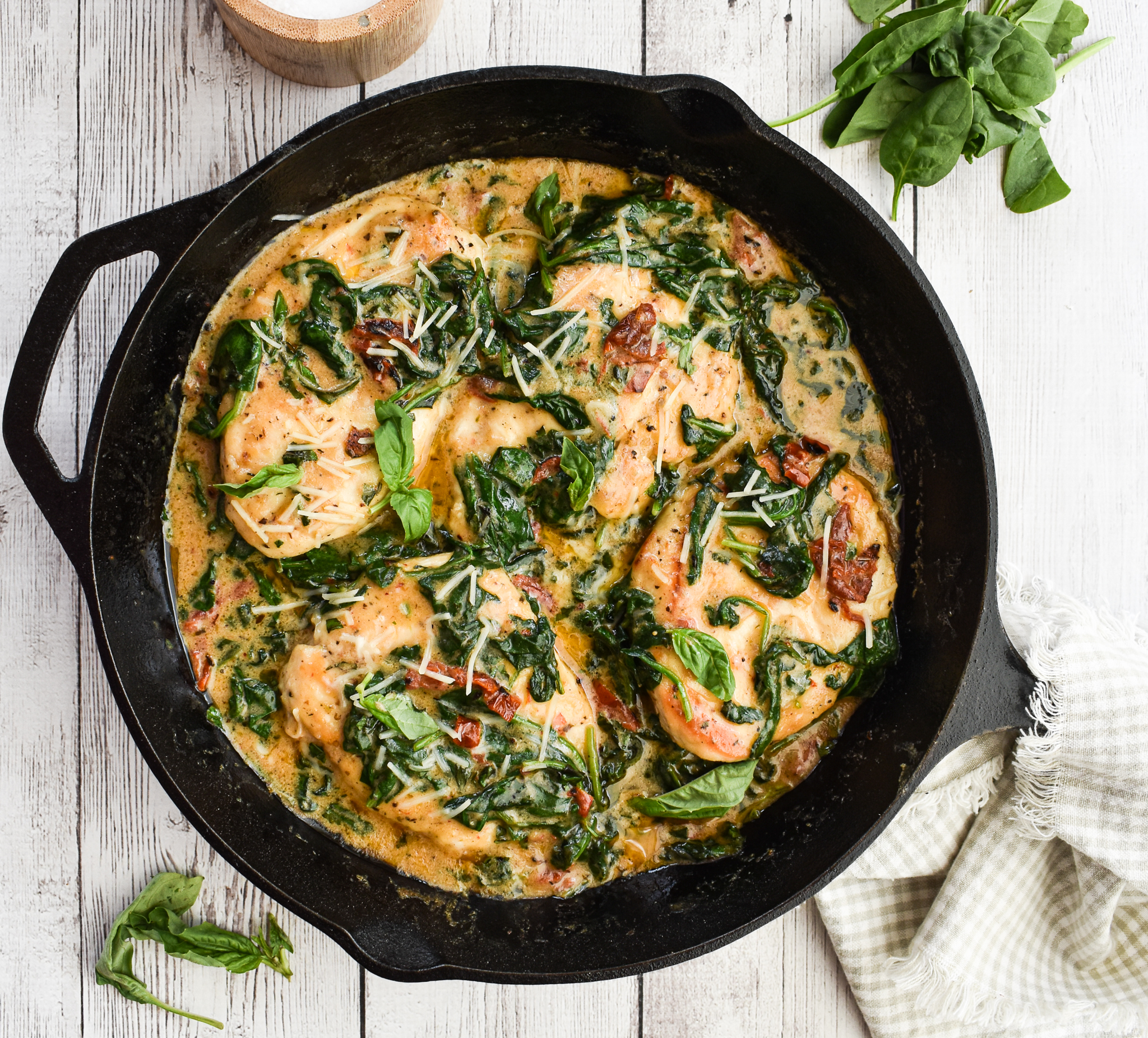 A gorgeous recipe for low-FODMAP Tuscan Chicken in just 30 minutes.
We're talking tender chicken, enrobed in a creamy sauce, enhanced by spinach, basil and sundried tomatoes.  It is soooo good you won't believe you can have it.  But you CAN.
My low-FODMAP Tuscan Chicken is super convenient, made in one skillet.  Easy to prepare with a snappy cleanup.  Perfect for a family dinner!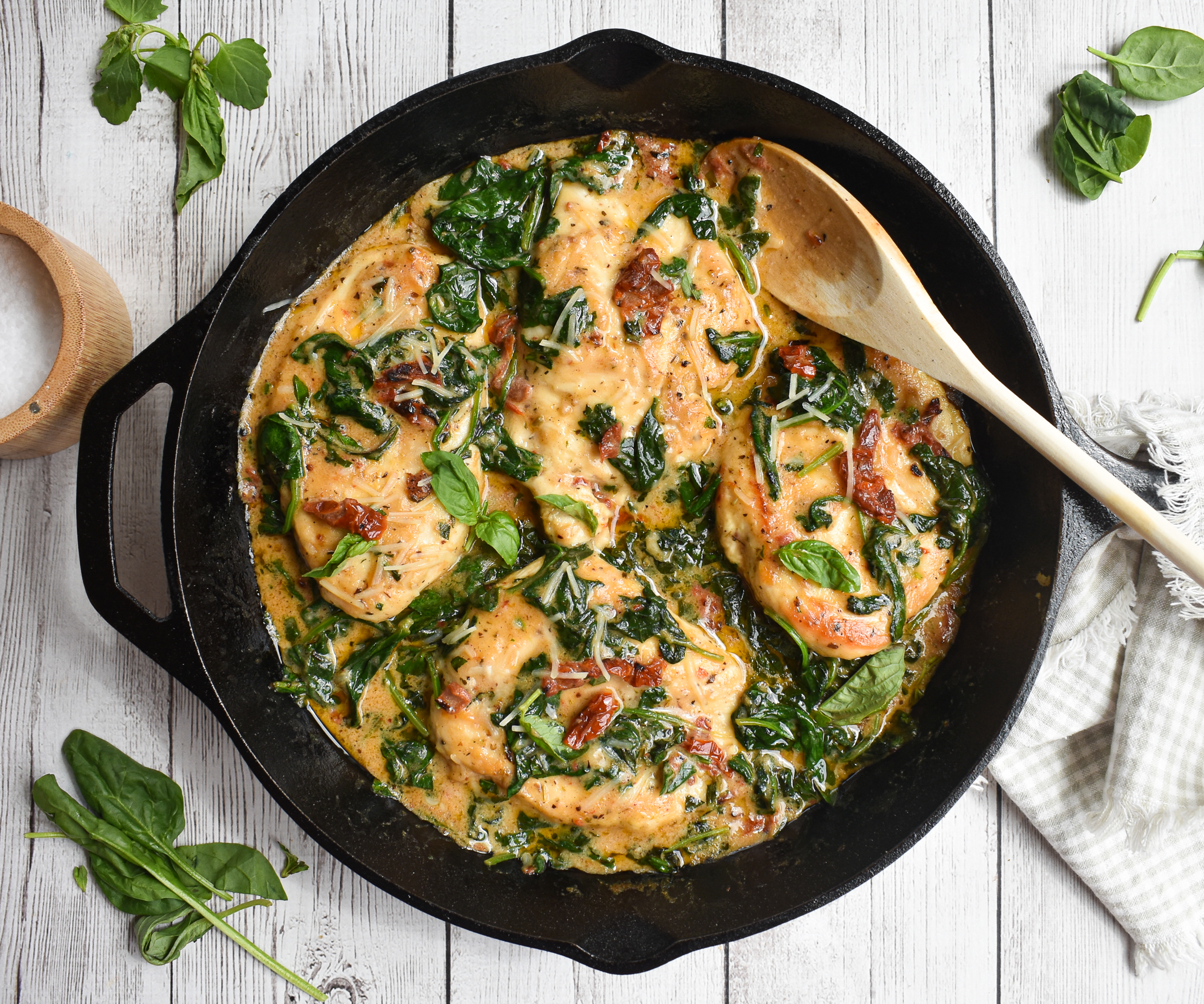 Tuscan chicken goes perfectly with a low-FODMAP, GF pasta, low-FODMAP Rice Quinoa, low-FODMAP Lemon Roasted Potatoes or low-FODMAP Mashed Potatoes.
You may also love:
Or check out over 450 more low-FODMAP recipes on the blog.  IBS-friendly!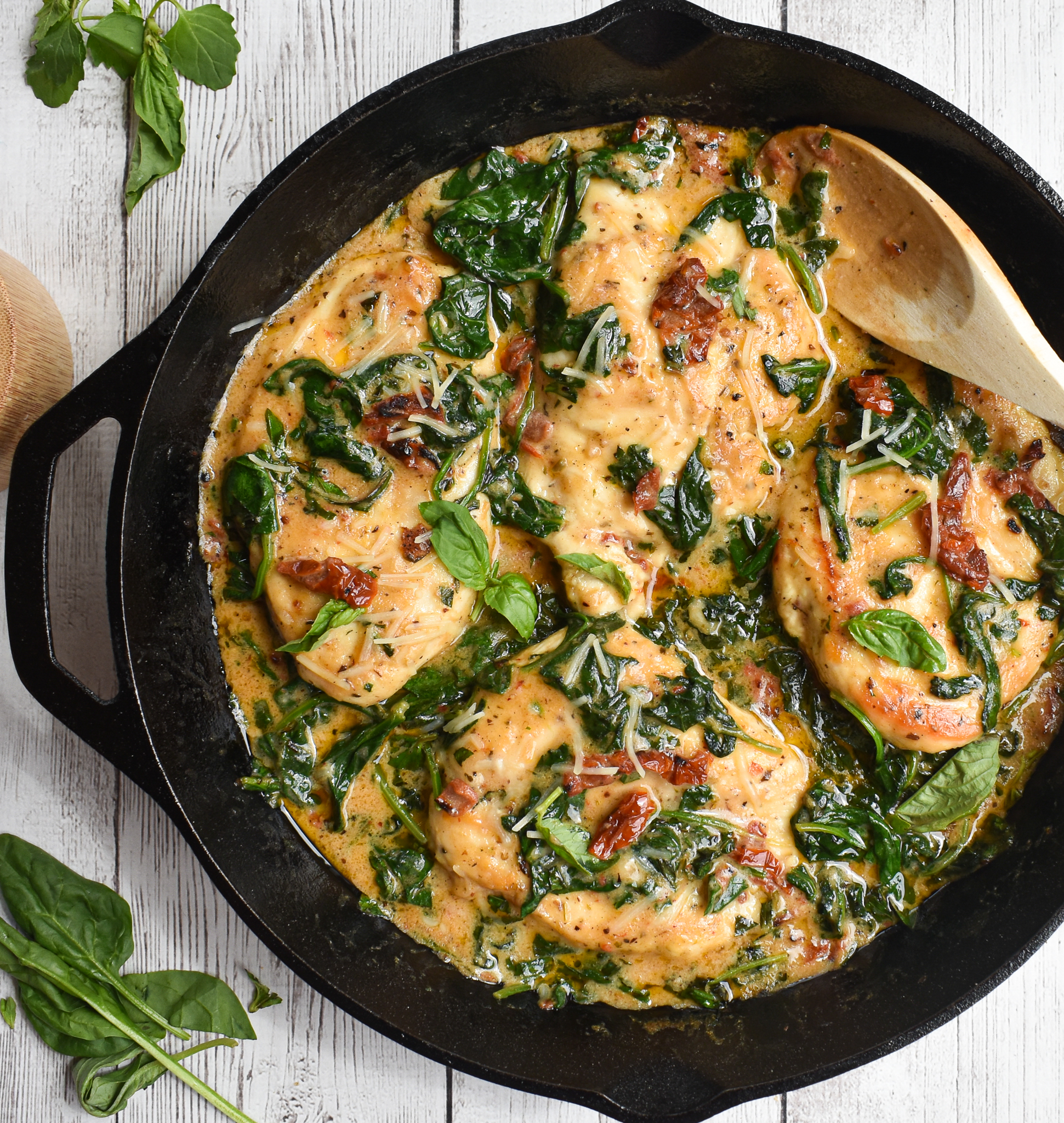 Be healthy and happy,
Rachel Pauls, MD
P.S.  Check out my new COOKBOOK for over 100 low-FODMAP recipes, low-FODMAP Meal Plan, FODMAP Tips and everything you need!!  It's the BEST!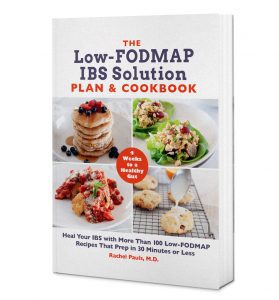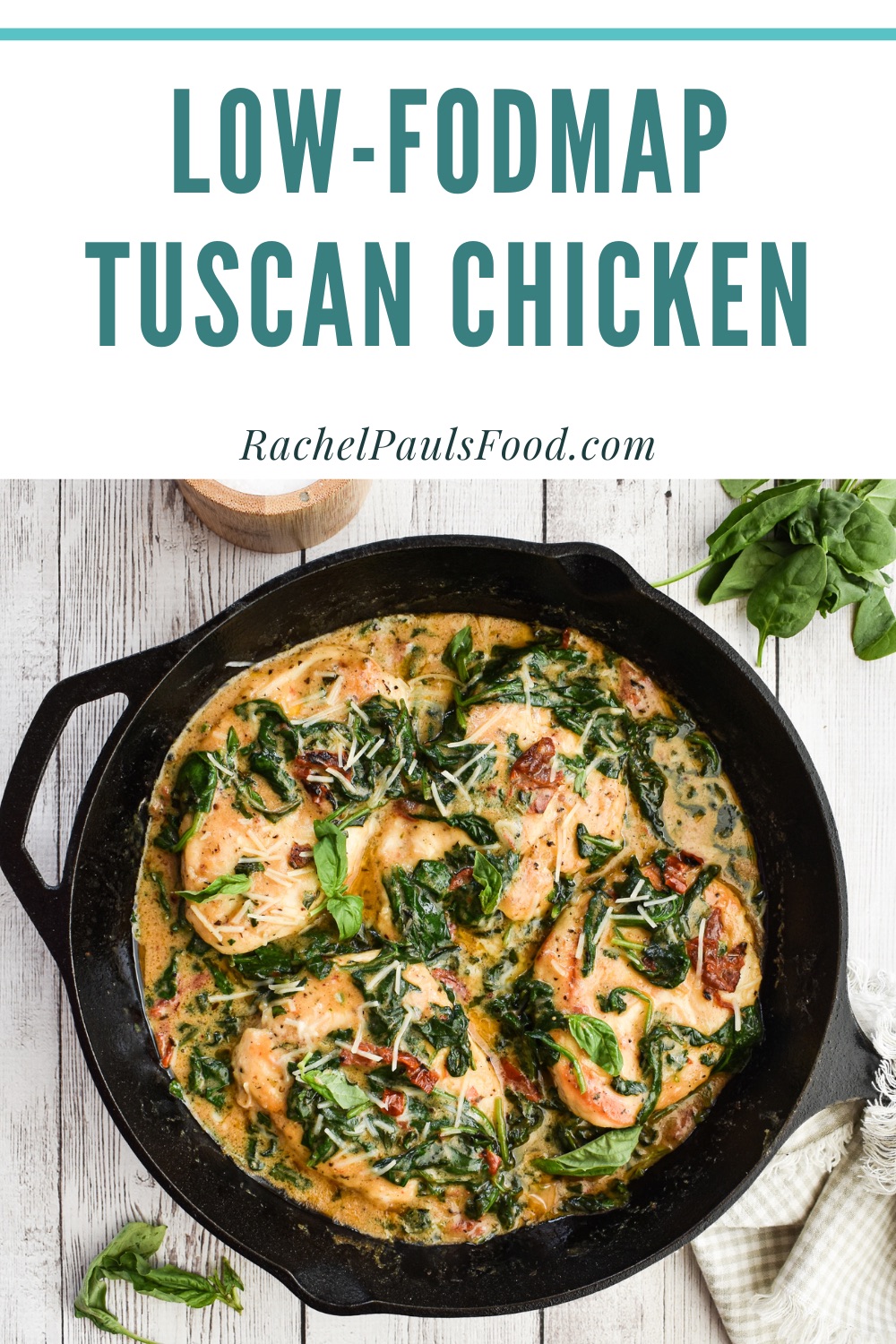 Although this recipe has not been lab tested a single serving should be low-FODMAP based on the ingredients (using available FODMAP data at time of posting).
Serves: 4-6 *
*Although not high in FODMAPs, since the sauce is very rich, test for your tolerance if fat is a trigger for your IBS.
Prep time: 10 min
Cook time: 20 min
Total time: 30 min
Equipment: Large heavy bottomed skillet (I like cast iron)
Ingredients
3 tablespoons olive oil or your preferred oil for pan cooking; divided
24 ounces boneless, skinless chicken breasts
1 tablespoon low-FODMAP Happy Spices Italian seasoning
5 tablespoons low-FODMAP, GF flour; divided
1/2 teaspoon salt, plus additional for sprinkling
1/4 teaspoon pepper, plus additional for sprinkling
1/2 cup (27g) chopped sun dried tomatoes

If you have oil packed, then drain well, and ensure no onion or garlic added
8g is one low-FODMAP serving
Higher amounts contain high levels of fructose

1 cup low-FODMAP chicken broth, prepared
1/2 cup heavy cream or canned coconut cream (not the same as 'cream of coconut')

1/4 cup is one low-FODMAP serving

1/4 cup grated Parmesan cheese, plus additional for serving

Parmesan is naturally low in FODMAPs

2 teaspoons garlic-infused oil
2 teaspoons shallot or onion infused oil

Infused oils contain all the flavors but not the FODMAPs! You can enjoy these lovely additions to your recipe.  Check out my low-FODMAP Top 11 tips and tricks to explain why!

5 ounces (143 g) fresh spinach, lightly torn

75 g is one low-FODMAP serving
Higher amounts contain high levels of fructans

3 tablespoons (14g) fresh basil; chopped, plus for garnish
Directions
Pound your chicken breasts using a mallet or rolling pin between plastic wrap or parchment to tenderize
Place 4 tablespoons of flour, low-FODMAP Italian seasoning, salt and pepper on a shallow plate, and mix lightly
Lightly dredge chicken in the flour mixture
Heat 1 & 1/2 tablespoons olive oil or other oil in a skillet over medium high heat
When the pan is hot, add the chicken pieces and brown on both sides, about 2-4 minutes per side
Remove chicken to a plate to keep warm (it will finish cooking later)
To the skillet, add remaining 1 & 1/2 tablespoons olive oil and sun-dried tomatoes cook for 1 minute or until fragrant over medium or medium low (if you used oil packed tomatoes, they may not be as noticeably fragrant)
Whisk in the remaining 1 tablespoon LF flour and allow to brown for approximately 1 minute
Add the heavy cream, LF chicken broth, 1/4 cup parmesan cheese, 2 infused oils and stir to combine
Allow to cook until the sauce begins to simmer and thicken, about 3 minutes
Add the spinach and reduce heat if needed (the spinach will shrink as it cooks)
Stir until the spinach wilts slightly
Add the basil and mix it well into the sauce
Taste sauce and add salt and pepper to your preference
Add the chicken back into the skillet and turn to coat in the sauce
Simmer until the chicken is heated through, and internal temperature is 165F, about 5 minutes
Garnish with additional fresh parmesan and fresh basil and serve alongside your preferred low-FODMAP, GF Pasta or potatoes (try my low-FODMAP Lemon and Rosemary Roasted Potatoes!)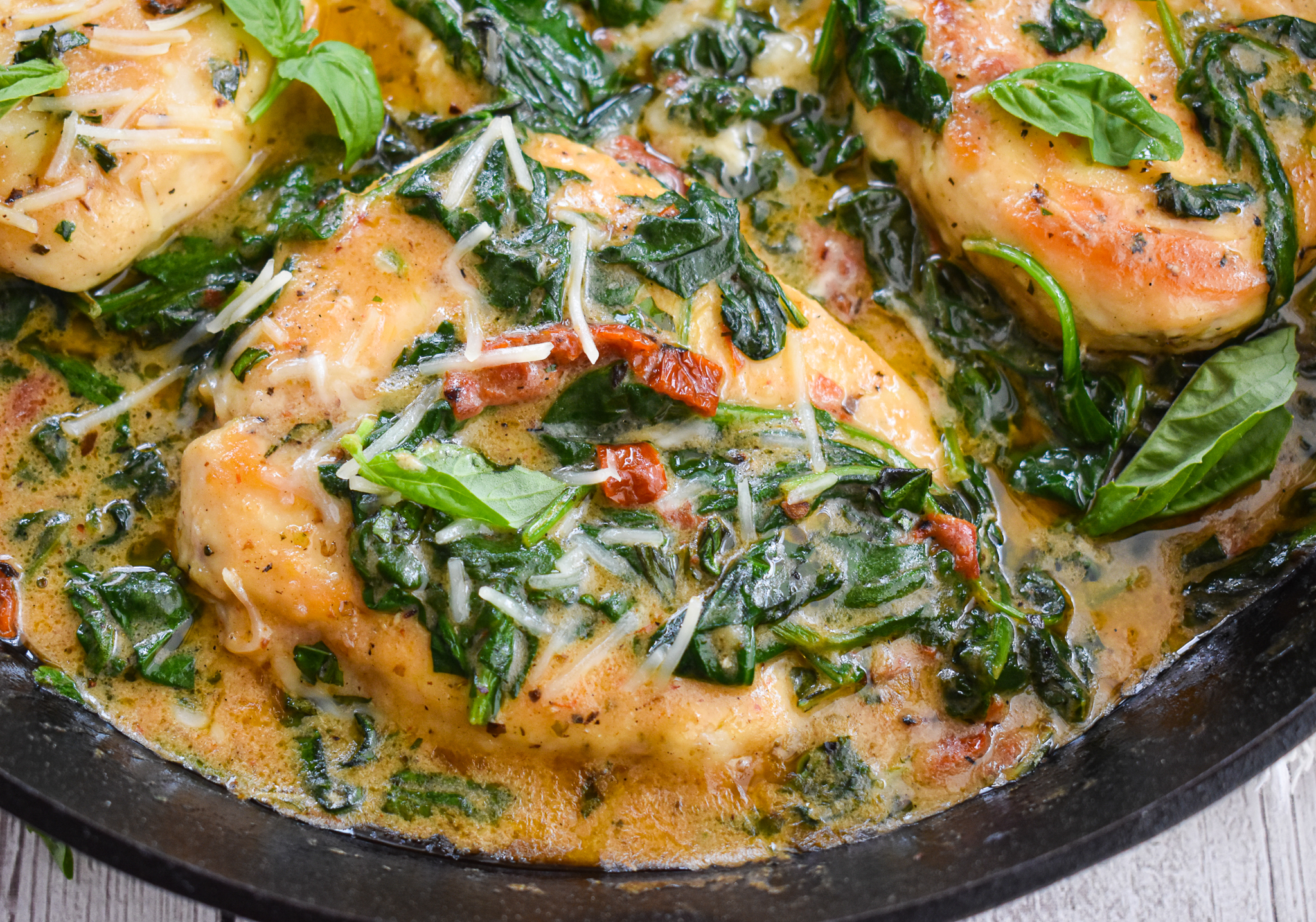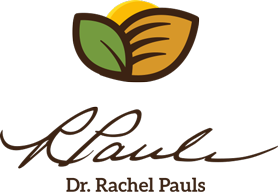 Printer Friendly Version
Comments Rating
( reviews)