Hearty Low-FODMAP Meatloaf with Savory Sauce; Gluten-free, Dairy-free
November 2, 2017
Printer Friendly Version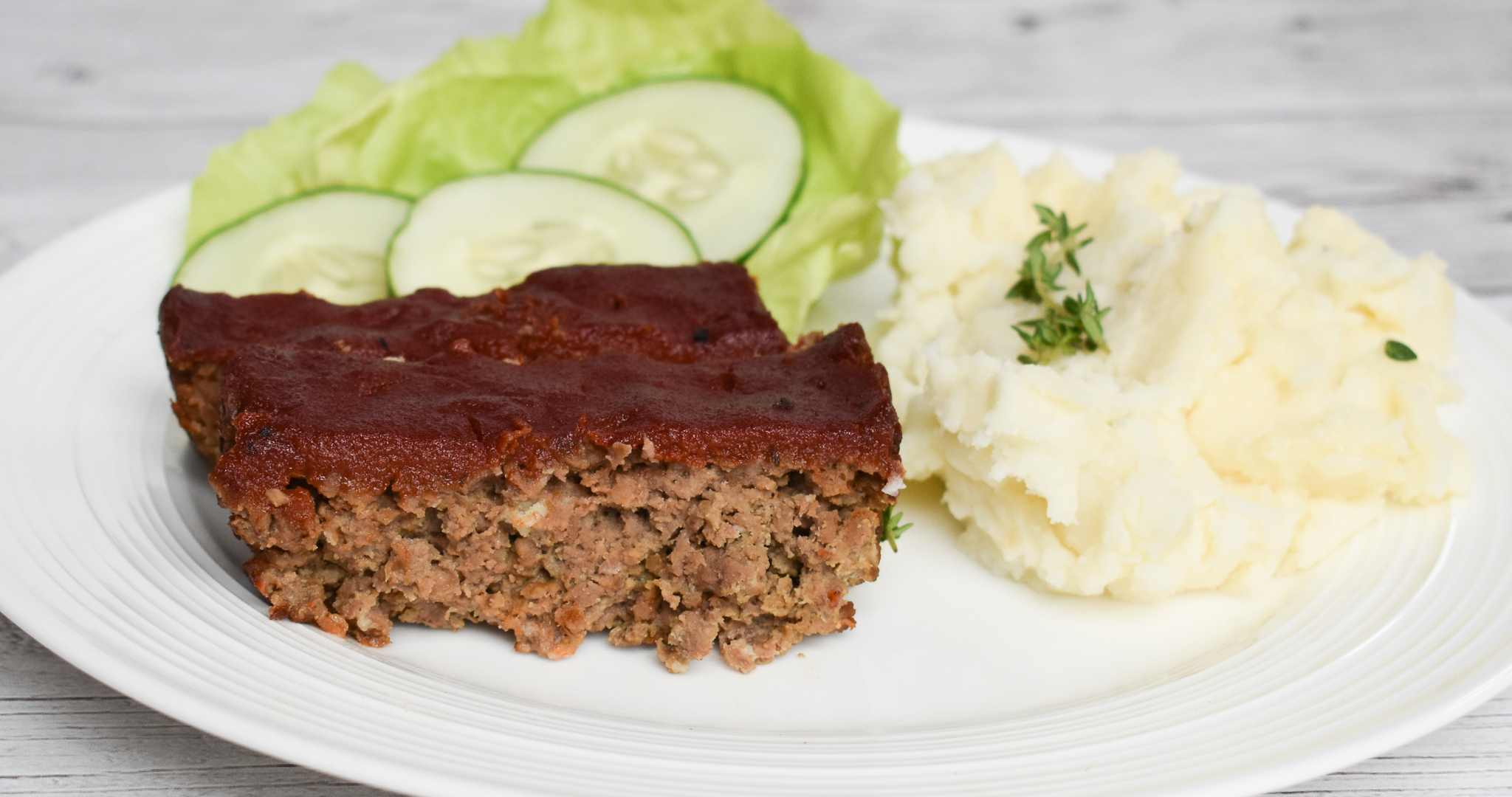 This low-FODMAP Meatloaf with Savory Tomato Sauce is a hearty low-FODMAP dinner that the whole family can enjoy. Pair it with my low-FODMAP Creamy Thyme Mashed Potatoes and a low-FODMAP Tossed Salad (or your preferred side) for a delicious and nourishing meal!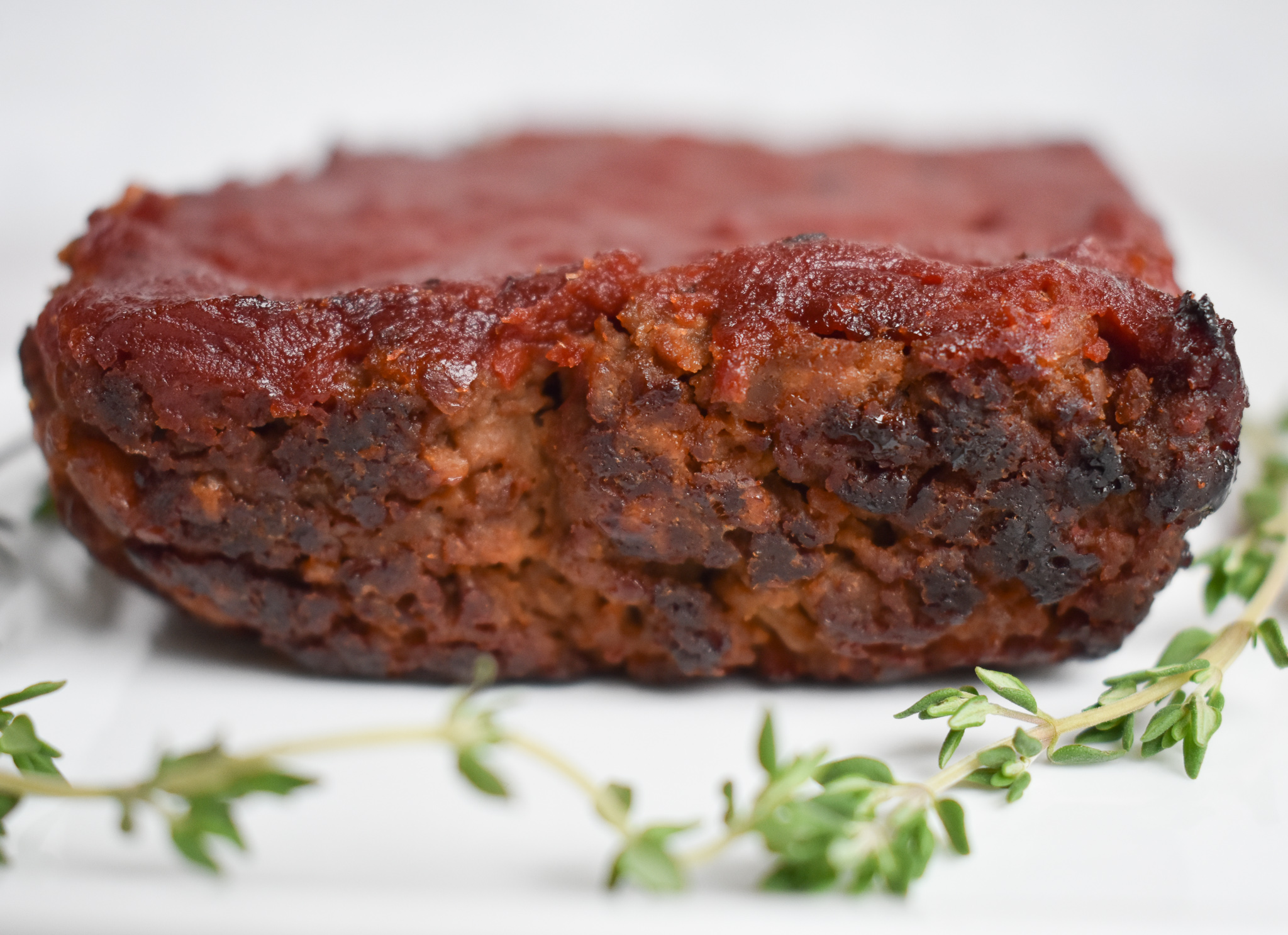 The low-FODMAP Meatloaf recipe can easily be prepared in advance and whisked from the freezer in a pinch.  My kids love the low-FODMAP Savory Sauce- they always want extra!
I have also made this low-FODMAP Meatloaf with ground turkey and it tastes great that way too (in fact, that was the original style of this recipe).
I recently updated this recipe to include TWO baking methods.  One involves cooking the beef, then mixing the ingredients and baking.  This will lead to a less greasy loaf, which is more crumbly, and a shorter baking time.  The other method is more traditional and uses the same ingredients but doesn't cook the beef first.  That meatloaf is fattier and easier to cut, but bakes longer.  You pick your choice!
For other recipe ideas, check out over 450 more low-FODMAP recipes on the blog.  You may also love my low-FODMAP Cheeseburger Pie and low-FODMAP Italian Meatballs.
Be healthy and happy,
Rachel Pauls, MD
---
Hearty Low-FODMAP Meatloaf; Gluten-free, Dairy-free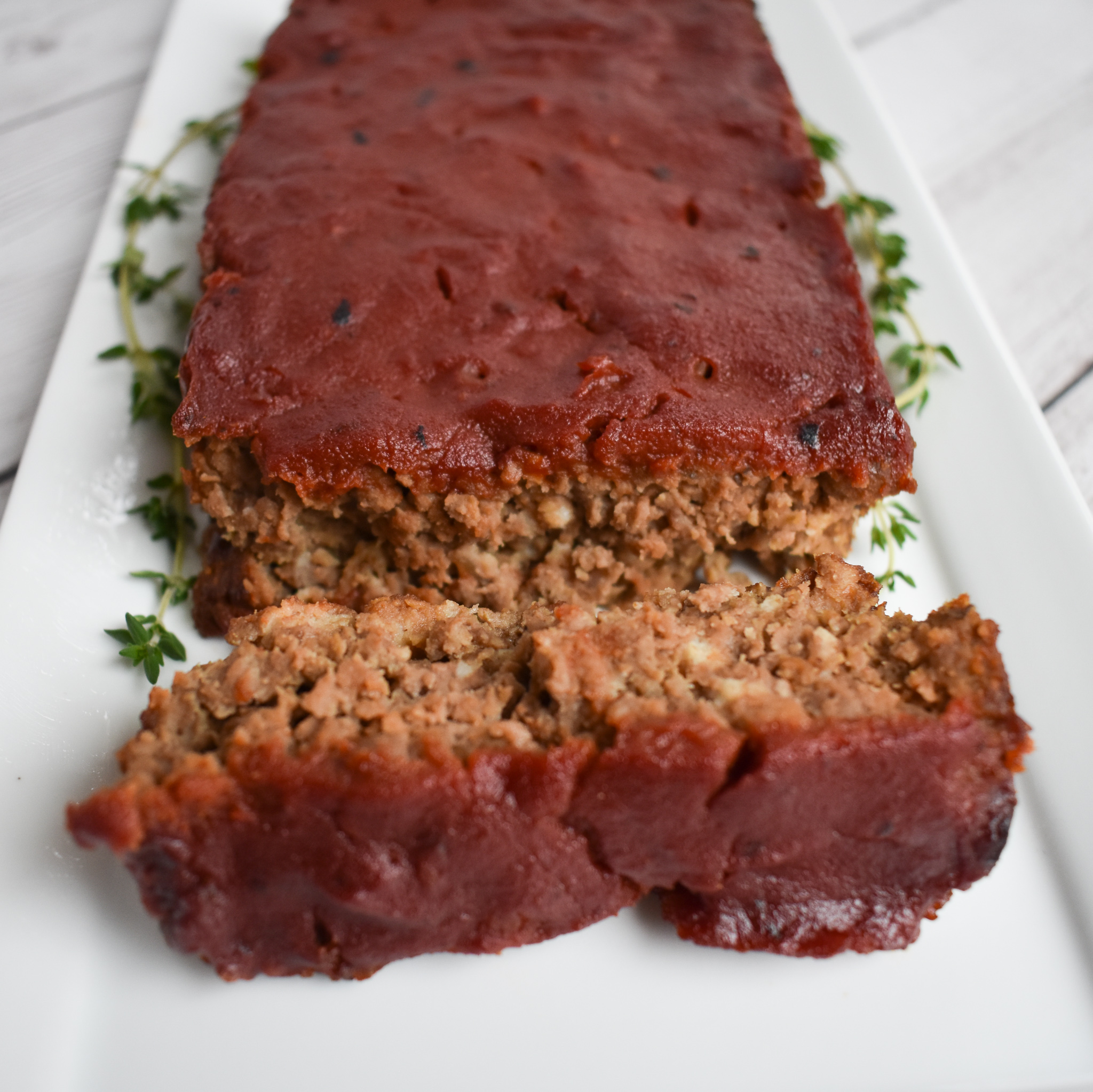 Although this recipe has not been lab tested, a single serving should be low-FODMAP based on the ingredients *using available FODMAP data at time of posting
Serves: 4
Prep time: 10 min
Bake time: 25 min (cooked beef) or 55 min (raw beef)
Bake: 350 F
Ingredients
For low-FODMAP meat mixture:
1 teaspoon garlic infused oil, or regular oil
1 pound extra lean ground beef (raw)
1 large egg
1 cup low-FODMAP, gluten-free bread, dry, crumbled

Homemade breadcrumbs are more moist than store-bought, if you use them we suggest our recipe
Per our reviewers, if you modify this to use store-bought GF breadcrumbs start with 1/2 cup and adjust based on consistency to your mixture

2 tablespoons soy sauce (use gluten-free if necessary)

2 tablespoons is one low-FODMAP serving
Select a brand without added onion or garlic, if possible

1 teaspoon ground black pepper
1 teaspoon low-FODMAP Happy Spices Italian Seasoning (optional, for added seasoning)
1 teaspoon Worcestershire sauce (gluten-free, if necessary)

2 tablespoons is one low-FODMAP serving
For low-FODMAP Savory Sauce:
1 cup canned tomato sauce (no onion, garlic)

If you can't find this ingredient, then use 1/2 cup tomato paste and 1/2 cup water as a substitute
4 ounces is one low-FODMAP serving

2 tablespoons canned tomato paste (no onion, garlic)

2 tablespoons is one low-FODMAP serving

1 teaspoon dry mustard powder*

*You spoke, we listened! We have updated this recipe due to readers comments that the sauce was too spicy and bitter.  If you prefer a sauce with more heat, then add this seasoning 1 teaspoon at a time to your preference

It will taste similar to a spicy horseradish when you use 2 tablespoons mustard powder

1 teaspoon white vinegar, ensure gluten-free if necessary or substitute apple-cider vinegar
3-4 tablespoons brown sugar (increase for a sweeter sauce)
Directions
Preheat oven to 350 degrees F (175 degrees C)
For pre-cooking beef, prepare low-FODMAP beef mixture:

Heat oil in a large skillet over medium heat and cook ground beef until browned.  Drain beef.

Combine beef (raw or cooked), egg, dried low-FODMAP dry bread, soy sauce, Worcestershire sauce, low-FODMAP Happy Spices Italian Seasoning and black pepper and mix together (add the oil to the mixture if you didn't cook the beef first)

Place the meatloaf mixture into a loaf pan

Prepare low-FODMAP Savory Sauce ingredients:

Mix tomato sauce, vinegar, mustard powder, and brown sugar together in a bowl, stirring to dissolve brown sugar
Taste sauce, and add mustard powder as desired
Spread the mixture over the loaf (leave extra for side)

Bake the prepared loaf in the preheated oven until the juices run clear, and an instant-read meat thermometer inserted into the thickest part of the loaf reads at least 160 degrees F (70 degrees C)

25 minutes if you cooked the beef first
55 minutes if you used raw beef

Serve with low-FODMAP stir-fry vegetables, low-FODMAP Mashed potatoes or your favorite side dish!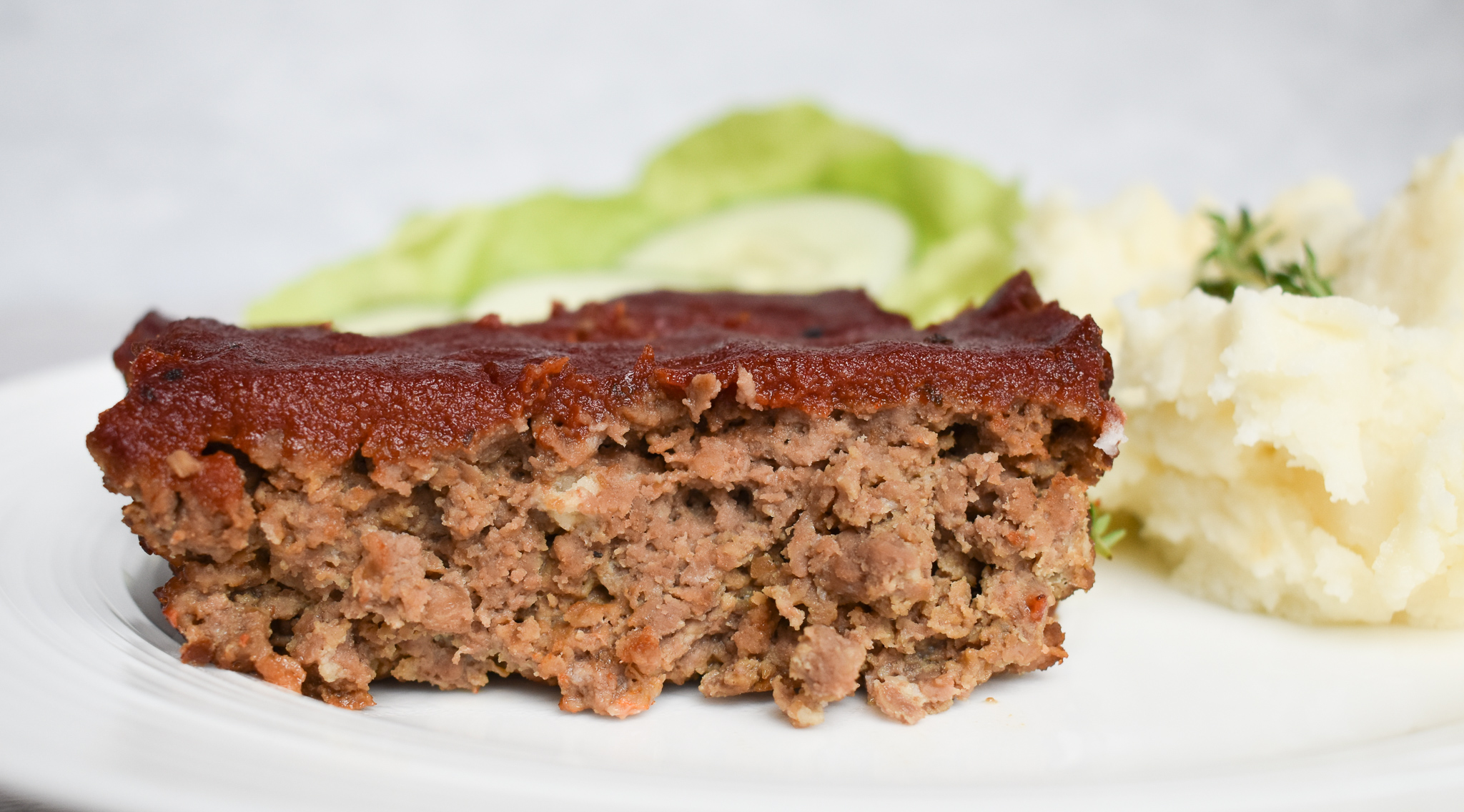 (While it's not the most photogenic meal) Nothing beats a hearty, filling low-FODMAP meatloaf!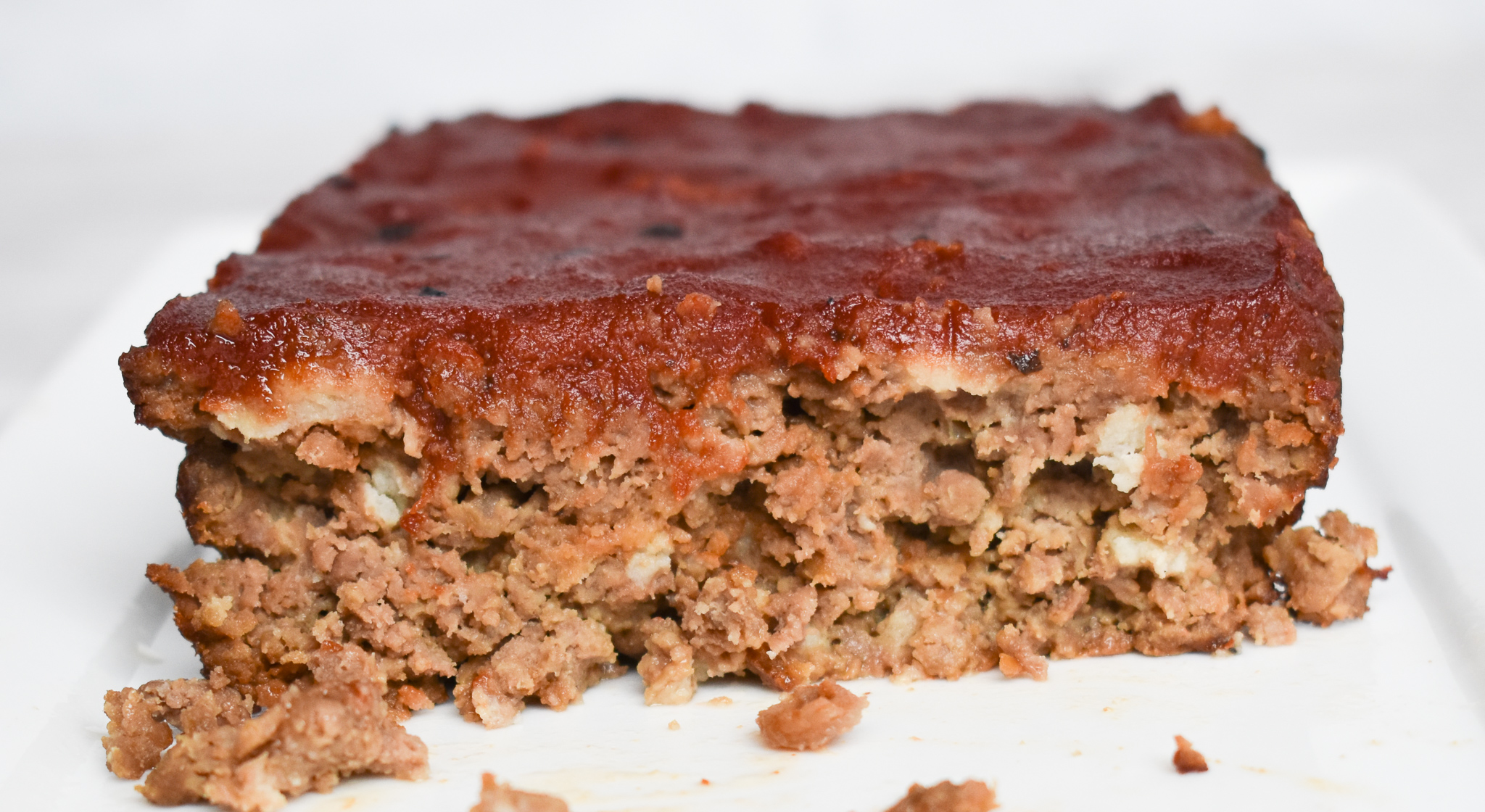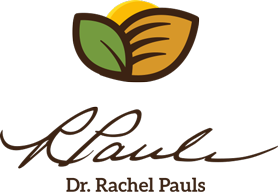 Printer Friendly Version
Comments Rating
( reviews)