Healing Low-FODMAP Bone Broth using Slow-Cooker; Gluten-free
September 23, 2017
Printer Friendly Version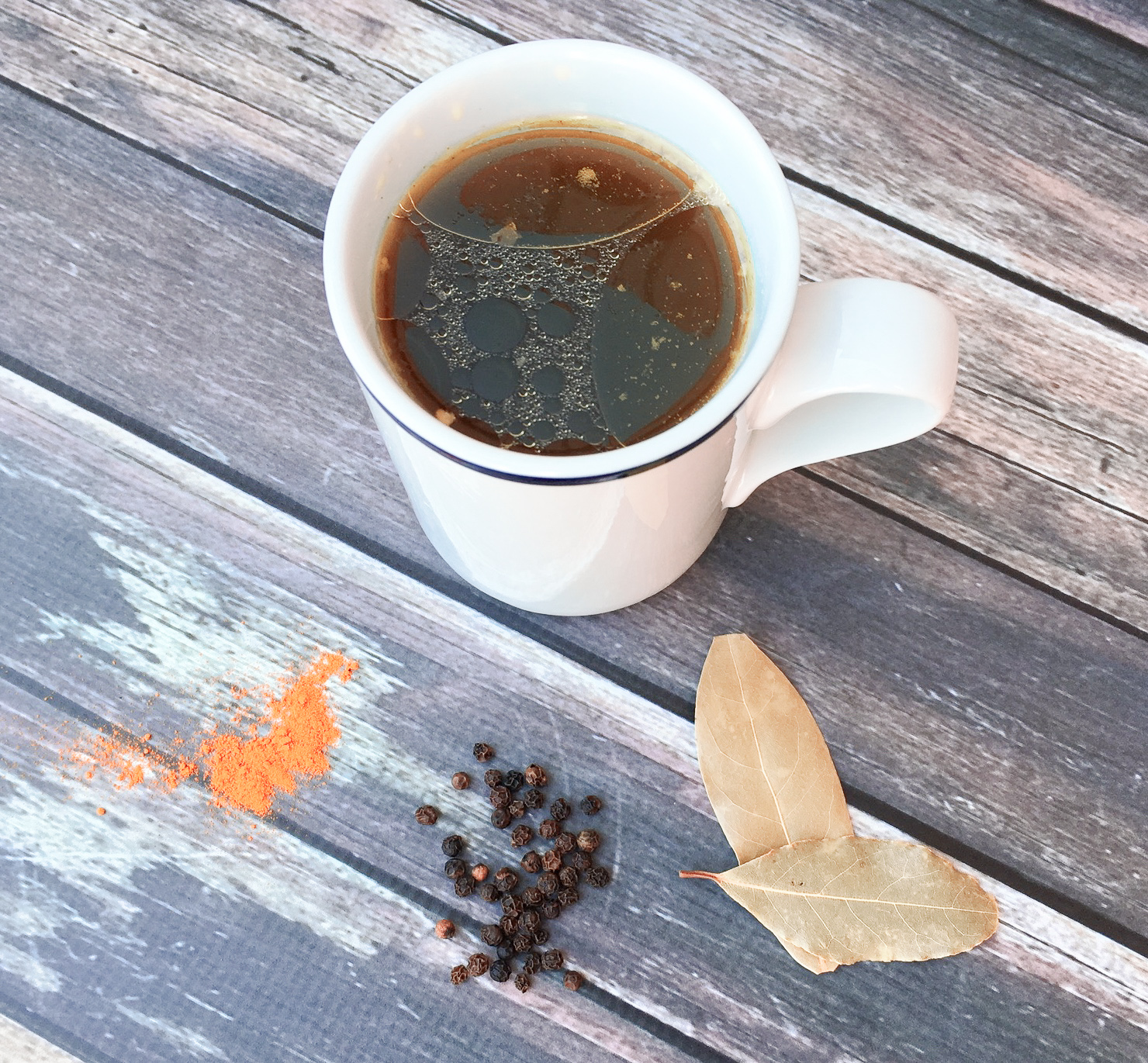 This is an amazing low-FODMAP beef bone broth that is made in the slow-cooker.  Low-FODMAP bone broth is nutrient rich; packed with minerals and amino acids.  These compounds form the building blocks for collagen, gelatin and glycosaminoglycan which promote healthy skin, hair, nails as well as intestinal and joint function.  You can't get these compounds in a store-bought stock or powder.
Low-FODMAP bone broth has been suggested to have numerous health benefits including alleviating joint pain, helping digestion and promoting immunity.  It is also super easy in the slow-cooker or crock pot!
Check out over 300 more low-FODMAP recipes on the blog, including low-FODMAP Chicken Broth, low-FODMAP Chai Overnight Oats and low-FODMAP Smoothies.
You may also love my low-FODMAP Happy Soup for those days when you want soup but don't have time to wait 🙂
Be healthy and happy,
Rachel Pauls, MD
---
Low-FODMAP Bone Broth using Slow-Cooker; Gluten-free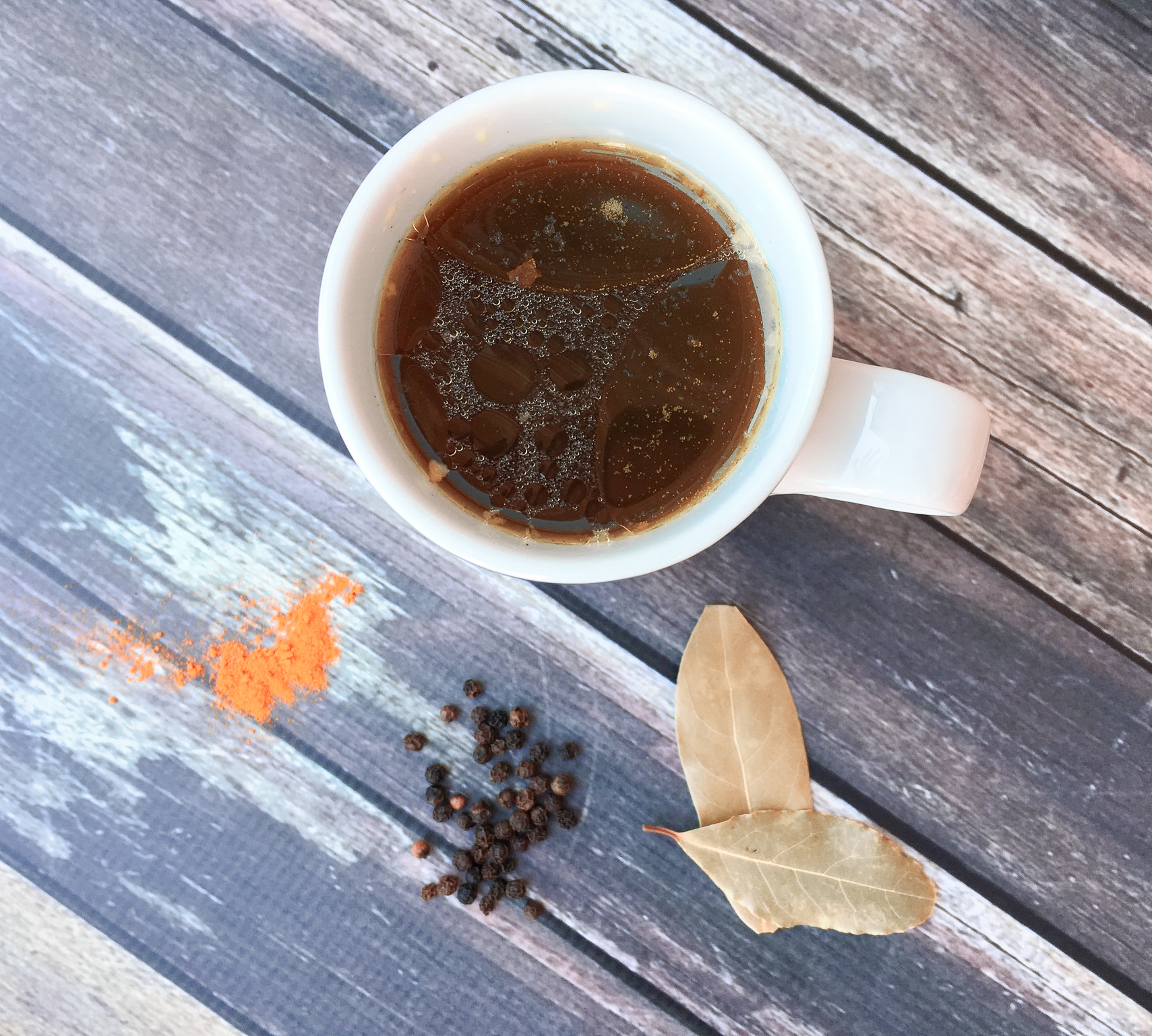 Although this recipe has not been tested, a single serving should be low-FODMAP based on the ingredients.
Serves: 8
Prep time: 15 M
Cook time: 24-48 hours
Bake 400F
Ingredients:
1 pound or more beef bones (grass-fed, organic ideally)
2 bay leaves
1 tablespoon peppercorns
1 tsp turmeric
2 tablespoons rice vinegar (check your brand to ensure it is gluten-free if necessary)
1 carrot, chopped (optional)
1 tablespoon olive oil (use garlic-infused oil if desired)
1-2 gallons water
7 Qt Crock-Pot or modify to your sized pot
Directions:
Preheat oven to 400 F
Rub oil over bones
Spread bones on baking sheet
Roast bones on baking tray for 1 hour (this improves the taste of the broth)
Remove, and place bones in slow cooker
Add remaining ingredients to cooker
Cover with water to fill
Cook on medium-low for 24-48 hours until bones crumble when pressed lightly
Skim fat layer from top and store or discard
May strain if desired prior to storage
Store in freezer bags or in cubes (use ice-cube tray) or serve immediately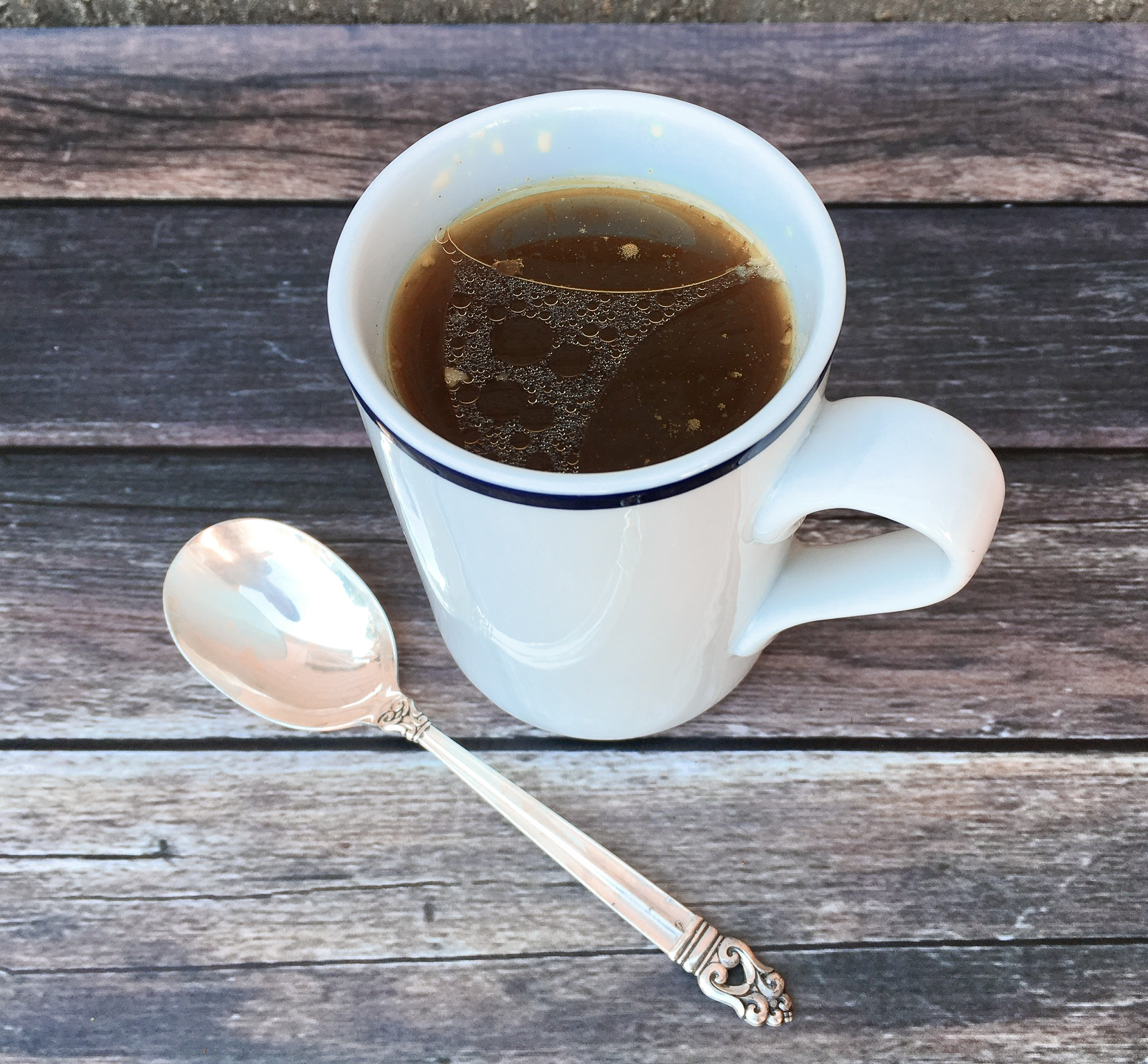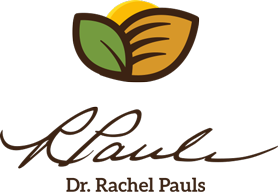 Printer Friendly Version
Comments Rating
( reviews)