Easy Low-FODMAP Sheet Pan Caprese Chicken; Gluten-free
July 8, 2021
Printer Friendly Version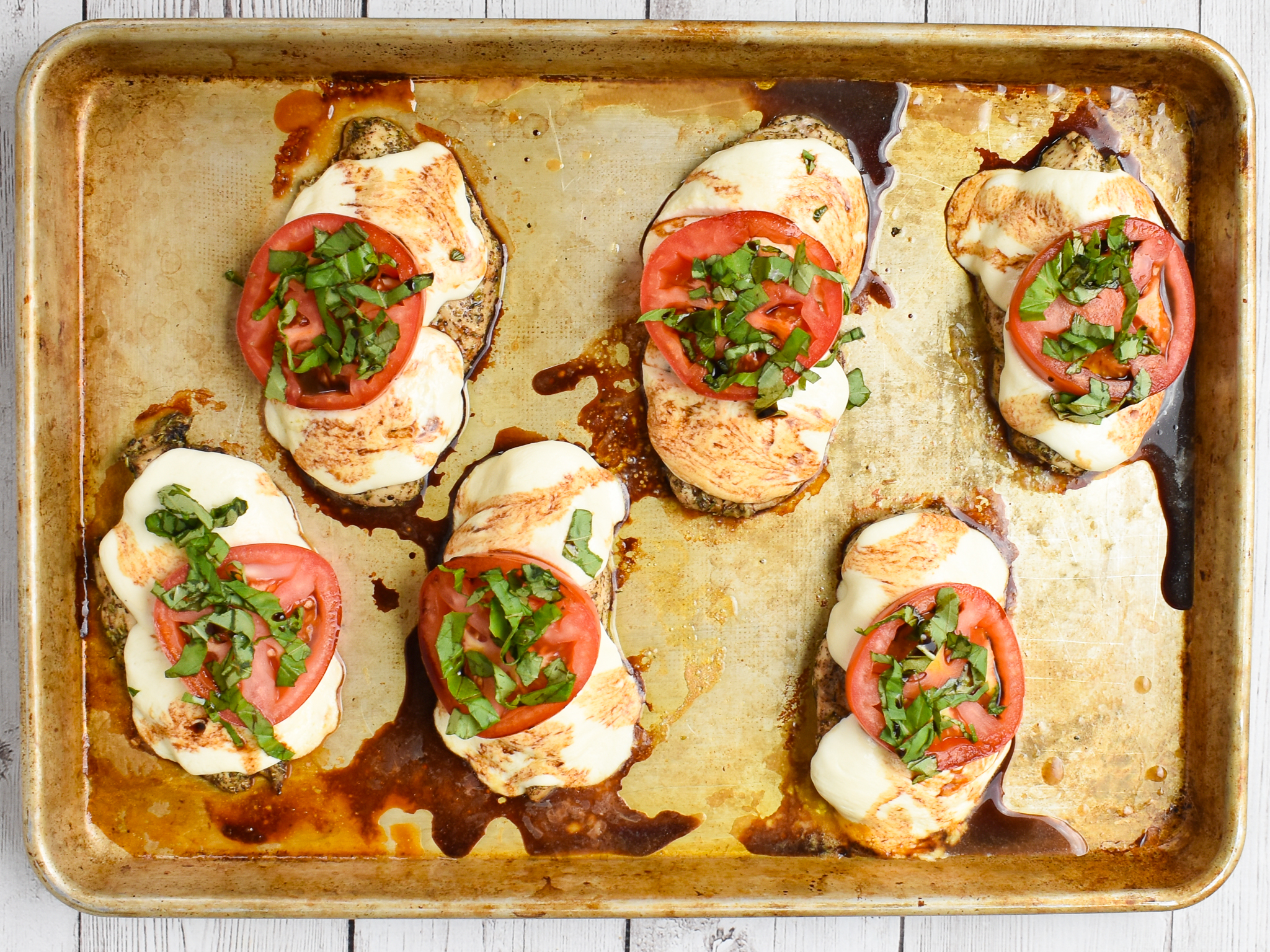 Low-FODMAP Sheet Pan Caprese Chicken.  The perfect chicken dinner for any night of the week.
It is EASY.
It is DELICIOUS.
I am certain your whole family will LOVE it.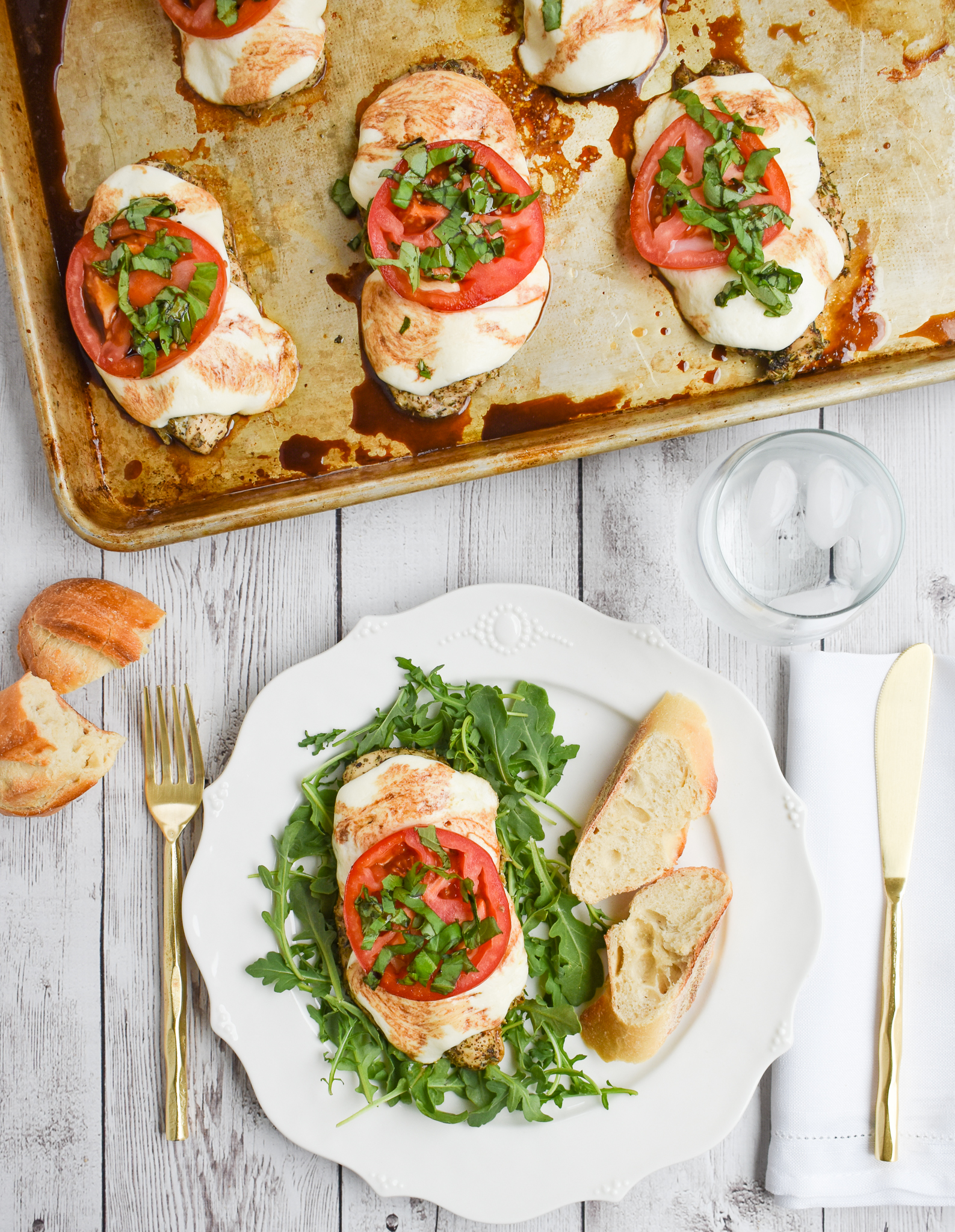 Low-FODMAP Sheet Pan Caprese Chicken has all the gorgeous flavors of a Caprese salad, but with the added protein of chicken.
Everything you love about a Caprese salad is in there:
Rich and earthy balsamic reduction
Creamy and salty mozzarella
Juicy and tangy tomatoes
Aromatic and tender basil
Just talking about it makes my mouth water… did I mention how easy it was!?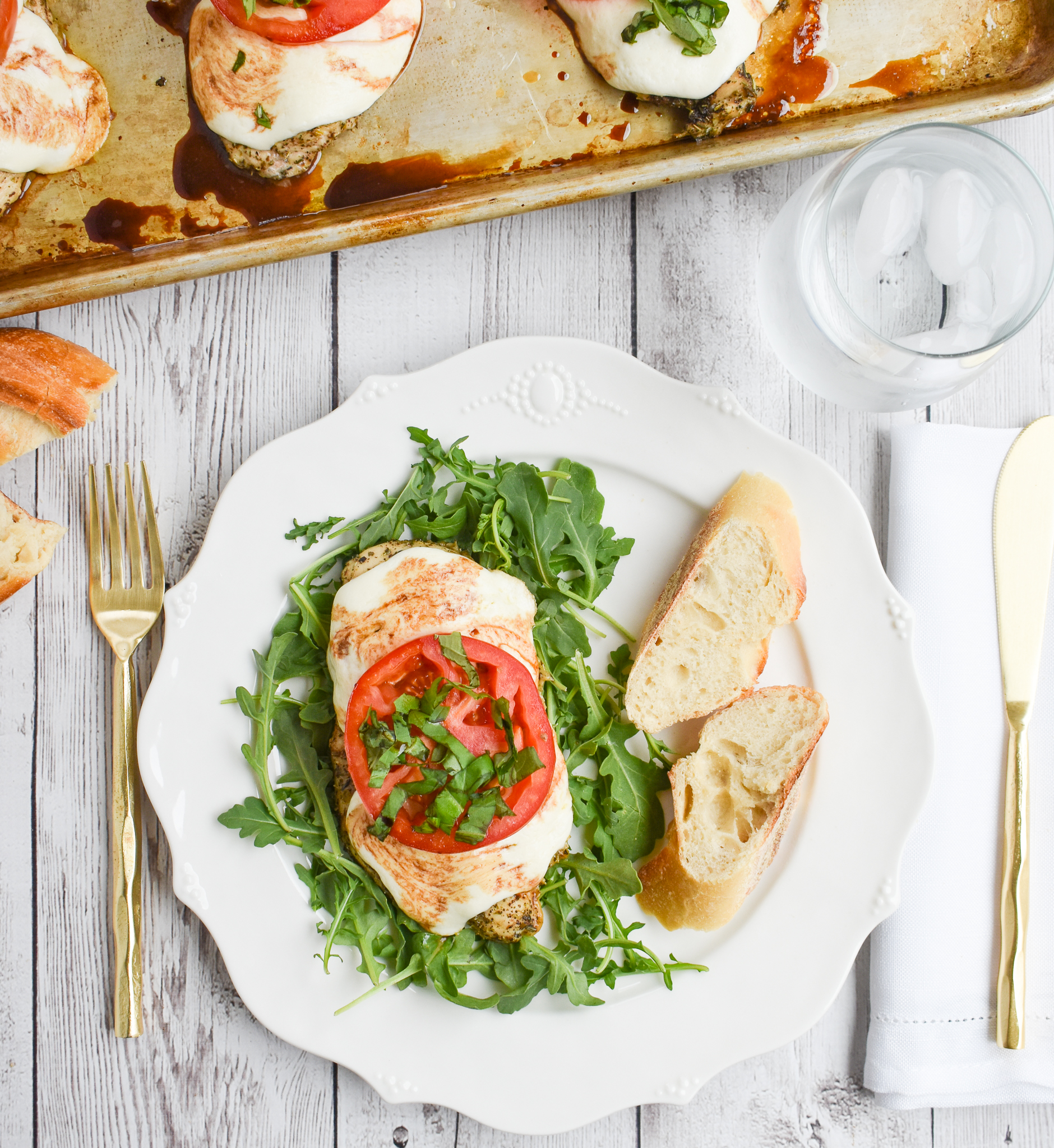 You may also love:
Check out over 400 more low-FODMAP recipes on the blog! IBS-friendly.
Be healthy and happy,
Rachel Pauls, MD
P.S.  Check out my new COOKBOOK for over 100 low-FODMAP recipes, low-FODMAP Meal Plan, FODMAP Tips and everything you need!!  It's the BEST!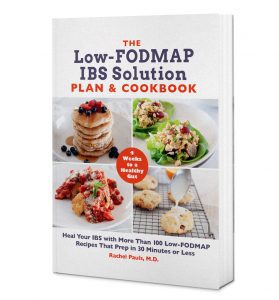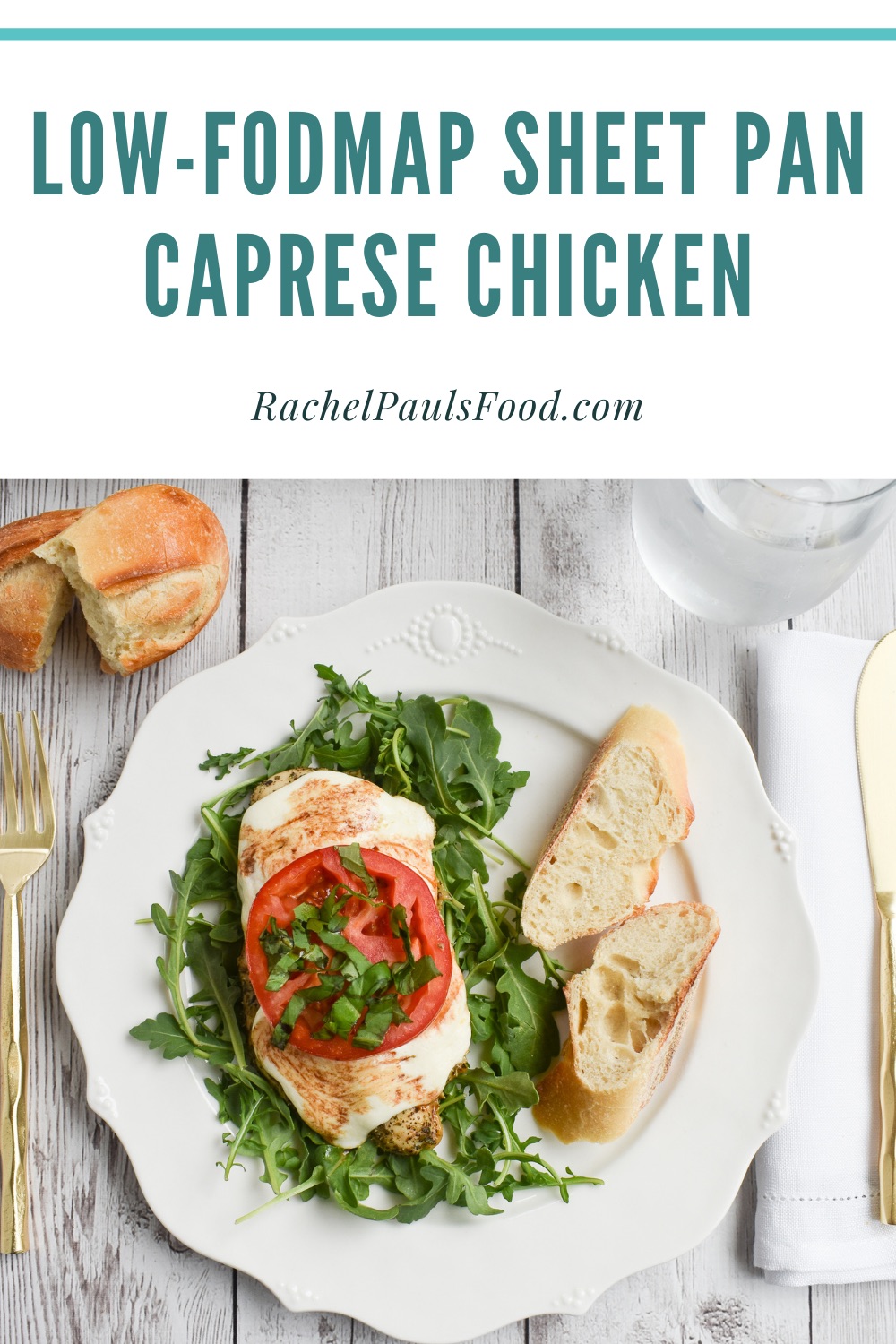 Although this recipe has not been tested, a single serving should be low-FODMAP based on the ingredients (*based on FODMAP data at time of posting)
Serves: 6
Prep time: 10 min
Cook + Bake time: 20-25 min
Total time: 30-35 min
Bake 400 F
Ingredients
2 tablespoons olive oil; divided

If you love garlic, then substitute garlic infused oil
Infused oils have the flavor but not the FODMAPs as the carbohydrates are not released into an oil!

1 tablespoon low-FODMAP Happy Spices Italian seasoning
1 teaspoon Kosher salt, plus to taste
1 teaspoon freshly ground black pepper, plus to taste
2-3 large tomatoes, sliced into about 6-12 pieces

FODMAPs are not detected in common tomatoes.  If you use Roma tomatoes, then 75g is one low-FODMAP serving
If you like more tomato, then you may want to add an additional slice

6 boneless, skinless chicken breasts (24-32 ounces)

I sliced 3 thick breasts horizontally into 1/2 using a sharp knife
You want these to be uniformly thick so they cook at the same time

1/4 cup balsamic vinegar

1 tablespoon is one low-FODMAP serving

About 3/4 pound (12 ounces) fresh mozzarella, sliced into 6-12 large rounds

This is about 300 g, and the maximum listed low-FODMAP serving size for mozzarella on the Monash app is 630 g

Limit your serving if you have trouble tolerating high amounts of fat

Cheese naturally contains low amounts of lactose per serving

6-8 fresh basil leaves, torn
For serving (optional):
3-4 cups torn baby arugula

Only trace FODMAPs are found in arugula

Crusty low-FODMAP, gluten-free bread

Try my low-FODMAP Maple Egg Bread, or if you tolerate gluten, some sourdough breads that have been fermented 24 hours are often low in FODMAPs!

And/or your favorite low-FODMAP, GF Pasta
Directions
Preheat the oven to 400 degrees F and place rack in the center of oven

Place the chicken breasts in a large bowl

Add oil or infused oil, low-FODMAP Italian seasoning, salt, and pepper to the chicken and rub the seasoning and oil over the breasts
Lay the chicken breasts on the sheet pan, and drizzle the chicken with the remaining tablespoon of oil
Place in oven to bake for 15 minutes
While this is baking, place your balsamic vinegar in a small saucepan and bring to a boil over medium-high heat
Lower the heat to medium, and simmer until the vinegar has reduced by half, about 5 minutes, stirring occasionally
Remove from heat and set aside for now
After 15 minutes, remove chicken from oven
Top each piece of chicken with 1-2 slices of mozzarella and 1-2 slices of tomato, then put back in oven for about 5-10 minutes

Chicken is done when the internal temperature is 165 degrees F
You don't want to overbake it, or it will become dry

When chicken is cooked and cheese is melted, remove from oven and sprinkle the chicken with the fresh basil and drizzle with the balsamic reduction (about 1 teaspoon per breast). Add salt and pepper to taste (I suggest a few twists for each of salt and pepper over the entire tray)
Tilting the pan, spoon the collected pan juices over the tomatoes and chicken
Serve on a bed of arugula with low-FODMAP crusty bread on the side or your preferred low-FODMAP, GF pasta

The pan drippings are amazing with sourdough bread!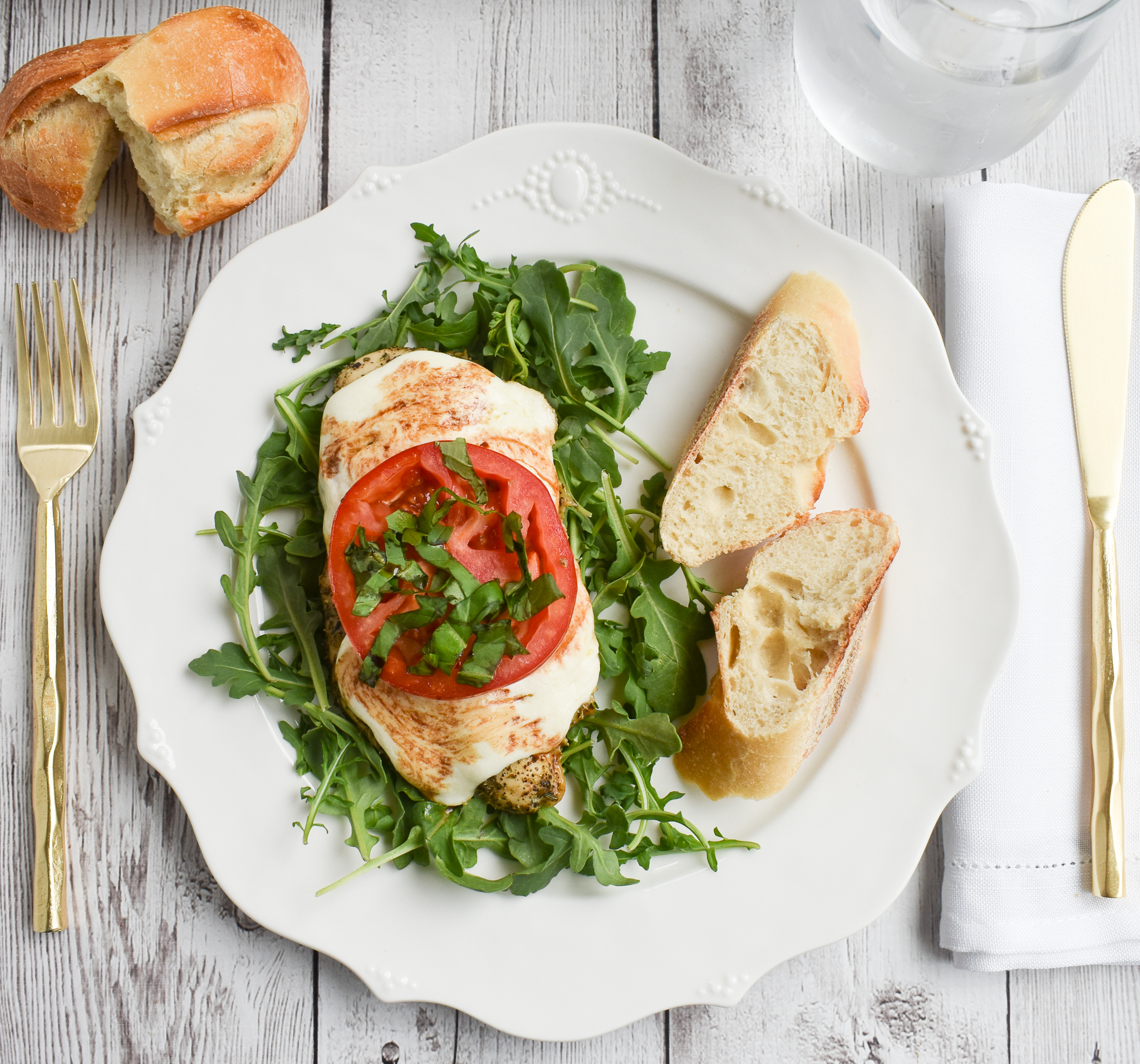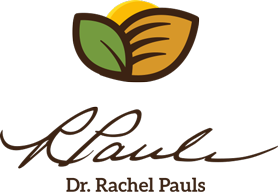 Printer Friendly Version
Comments Rating
( reviews)